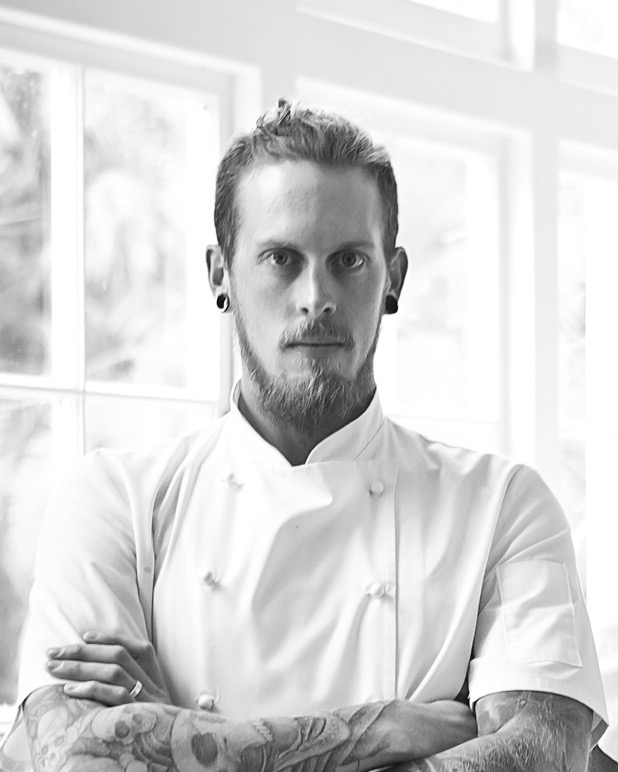 "I always say that I don't believe I'm a chef. I try to be a storyteller." -Jose Andrés
You sense this same marriage of roles – chef as storyteller – in the dishes at Greenhouse, at The Cellars-Hohenort in Cape Town. You can detect it in their menu, from the first page to the last, and in the restaurant's mission: "Local and historical ingredients telling stories. Each plate a question, an idea, an experience." And you can see it in the eyes of the chefs.
Head Chef, Ashley Moss' eyes seem to see more than what lies before them. They hint to a mind receiving several stories at a time, one that, like the writer or orator, weaves the whispers together to create something that is new and old at the same time.
Creating a modern South African dining experience that is as complex, joyful and beautiful as the country itself, Ashley and his team tell the stories of the Cape of Good Hope using ingredients with meaning and history. Ingredients found in the cellars and pantries of locals, young and old, ingredients handpicked from the sea and the garden, the fields and orchards. Ingredients that tell the story of South Africa.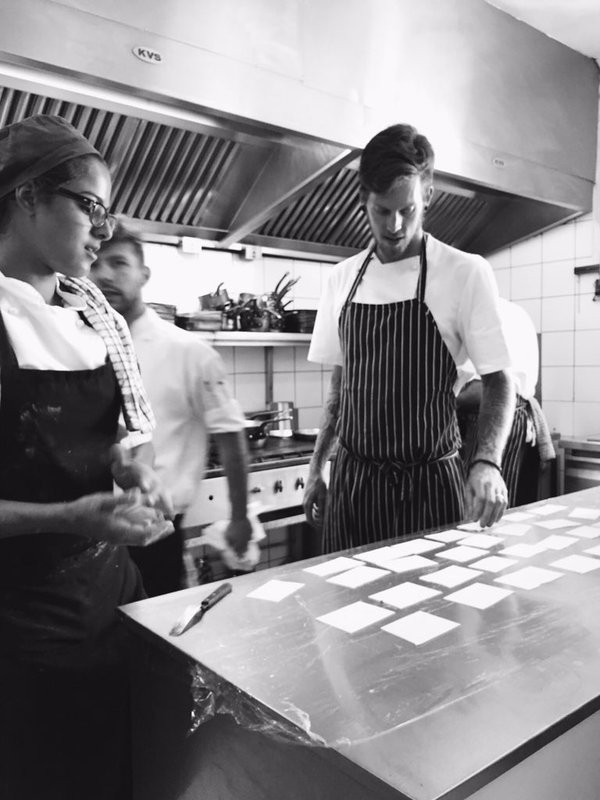 In these 10 Questions with Ashley below, we get to know the chef, the storyteller, the man behind the meals at Greenhouse himself.
For more inspiration from Ashley, follow him on Instagram here.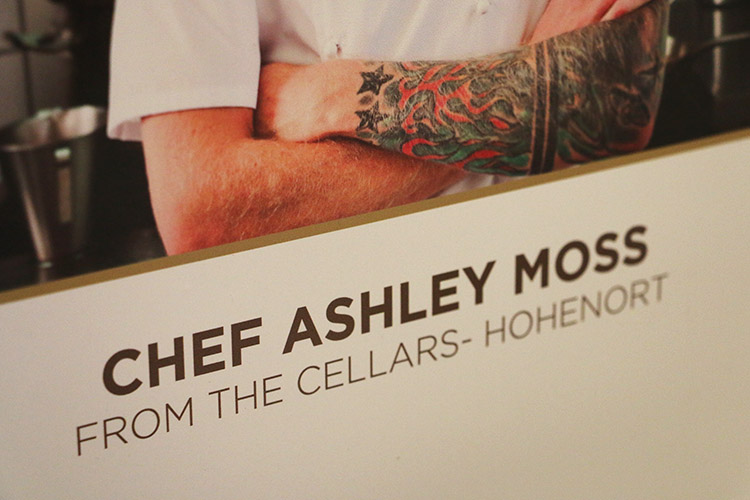 ---
1. What has working at Greenhouse taught you about yourself, life and love?
There are a few things I have learnt which are applicable to all three. Life is all about balance. Have a clear vision of where you are and where you are going. Connect with what you do and make it meaningful.
2. How did your path lead you to Greenhouse?
I followed the yellow brick road.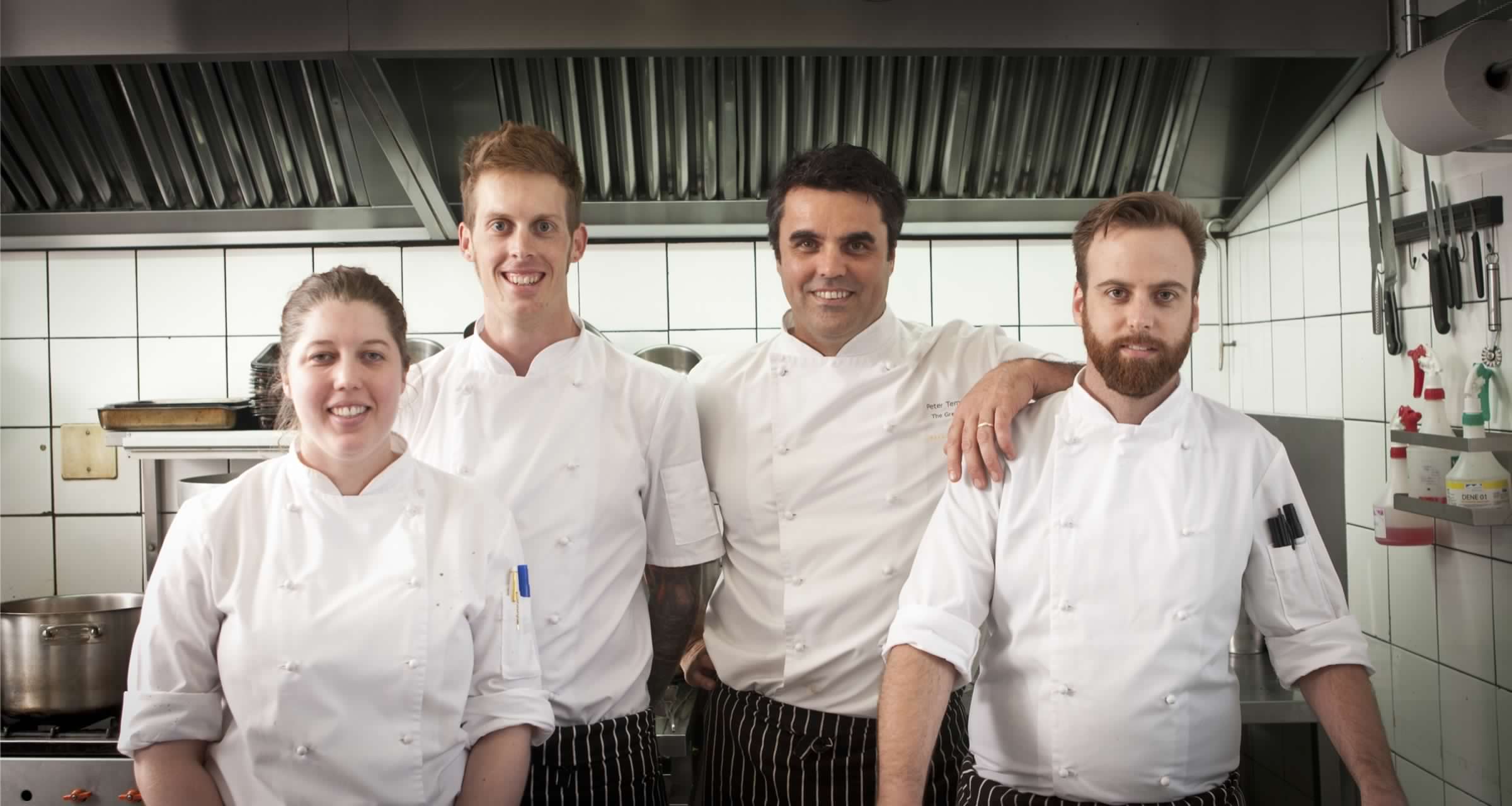 3. How do you bring a taste of the land/sea/terroir into your dishes?
We use fresh local ingredients. Local is our ethos. Using local ingredients, celebrating our individuality and our heritage is really important. Why would you pack up a beautiful ingredient, put it on a plane, fly it half way around the word, compromise its integrity and serve it without provenance?
---
---
4. How would you describe the kind of cuisine at Greenhouse and the motivation behind it?
Its contemporary South African, inspired by our flora, fauna and heritage. Proudly local ingredients crafted together with international experience and influence.
5. What inspires you day to day – in life and work?
My Family, the TV show, do you know it?
---
---
6. Where do you source most of your produce from and who / what are some of your favourite local food suppliers? What is your relationship like with these suppliers?
Our suppliers are very important to us, as they are the link between the produce and us. We are very lucky to have passionate people supplying us with some great produce. Iming has a farm 8 km away from us and has some great specialty vegetables. Kurt gets us fantastic fresh Atlantic tuna and Justin forages the forests around us for wild mushrooms and herbs. Without these people we wouldn't be able to do what we do.
7. What are some of your favourite local ingredients and dishes?
We have so many great ingredients its hard to choose. We have just started to get our first local truffles, which it pretty exciting. You can't beat a good braai and it seems to exemplify our heritage pretty well.
---
---
8. Your most memorable day on the job?
I don't have much time to look back, just forward.
9. How is the Weekly Wastage Challenge going?
It has gone really well and the feedback has been amazing, but I feel that its time to take it up a notch. We are working on a new challenge, which will tackle more broad environmental issues and how we as consumers can make responsible sustainable choices.
---
---
---
10. Your favourite dish on the menu right now? And why?
All of the dishes as they're such a celebration of great local ingredients and they're delicious.