---
"Dinner is not what you do in the evening before something else. Dinner is the evening."
― Art Buchwald
At Morukuru Family in Madikwe, dinner is as much the evening as breakfast is the morning and lunch the afternoon. They are a part of the entire experience, interlinked with the game drives and fishing trips and camp-outs. A sunrise game drive is joined by a morning feast at a bush stop, lunch beside the swimming pool merges with birdwatching, as various feathers peak out from the trees, and dinner… perhaps the most magical of all, is done in any manner of ways. On safari at Morukuru, a sunset drive took us to the look-out point known as Ed's Koppie, named after owner, Ed Zeeman. As the sun faded, the light of a bonfire and lanterns hanging from the trees cast a glow over our hillside party. We sipped G&Ts, braaied rolls over the flames and joined the long table for dinner, our feet tapping the earth happily under the white tablecloth. There is no waiting for the meal to end and the action to happen… the meal is part of the adventure, very, very much a part.
---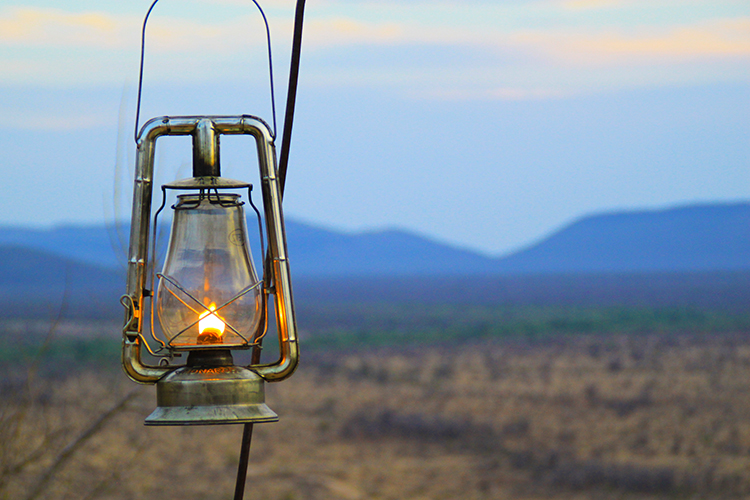 ---
Every day at Morukuru Family is different. Especially when it comes to food. From campfires in the boma to candlelit dinners on the deck or the hide overlooking the elephant's favourite watering hole; from meals prepared by the little ones, for families travelling with kids, to dishes created by the incredible chefs of this particular wilderness.
Get to know one such chef – Joyce Mmutlane – in our short 10 Questions below.
---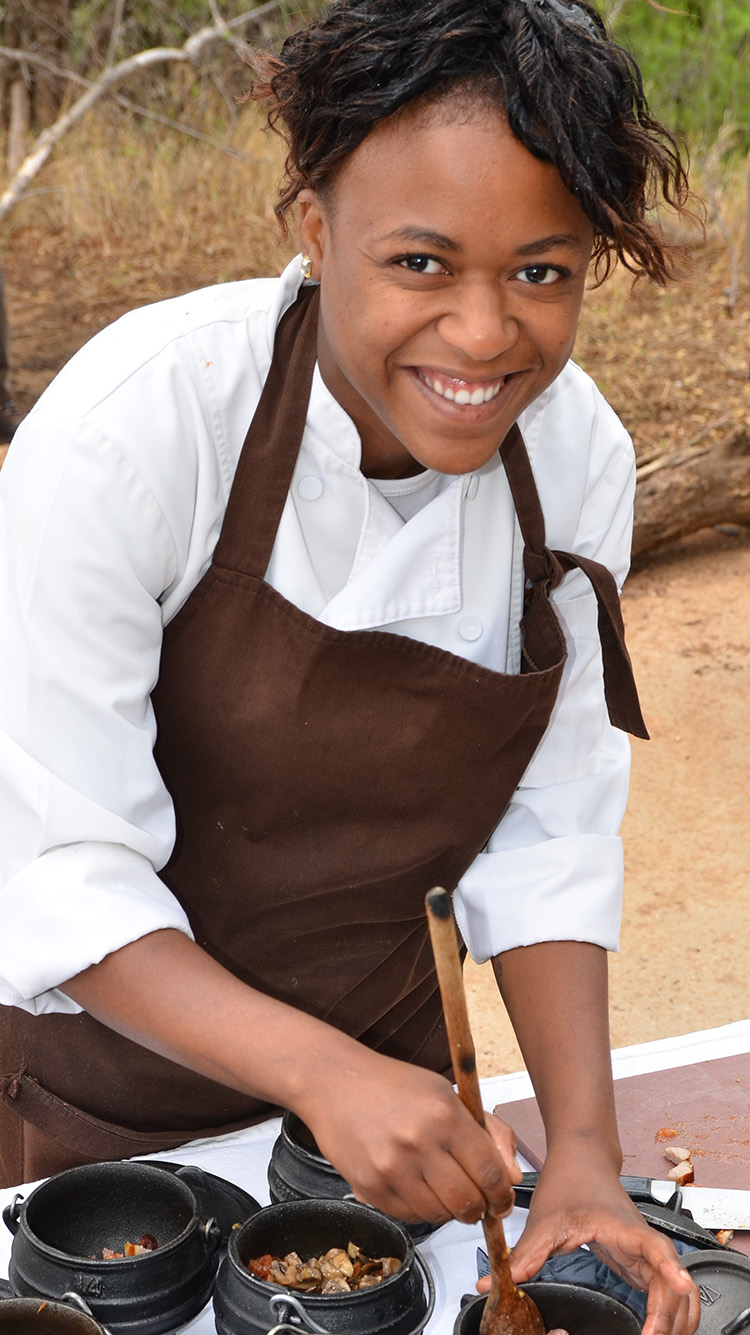 ---
10 Questions with Morukuru Family's Chef
– Joyce Mmutlane
---
 1. Three important things to remember when living in the wilderness?
• Appreciate the bush
• Always be alert
• Enjoy every single moment of nature
2. Four things being a chef has taught you about yourself, life and love?
• That patience is the best way to conquer anything
• Cooking your best dish can change your mood
• Cooking is a game and the taste buds must win!
• A simple dish can bring people and families together
---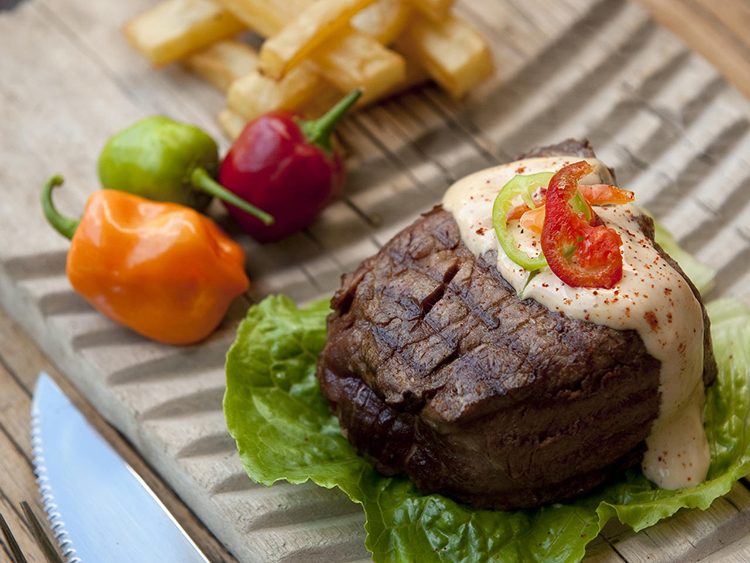 ---
3. What led you to take the position as Chef at Morukuru?
It was a deep passion for food that brought me to where I am today.
4. Favourite part about working as a chef in the bush?
There is nothing like giving guests a taste of Africa in the bush and helping to create special moments for them.
---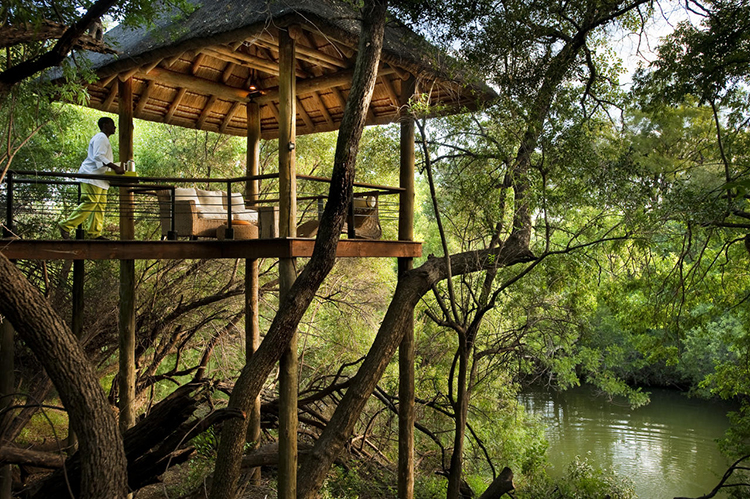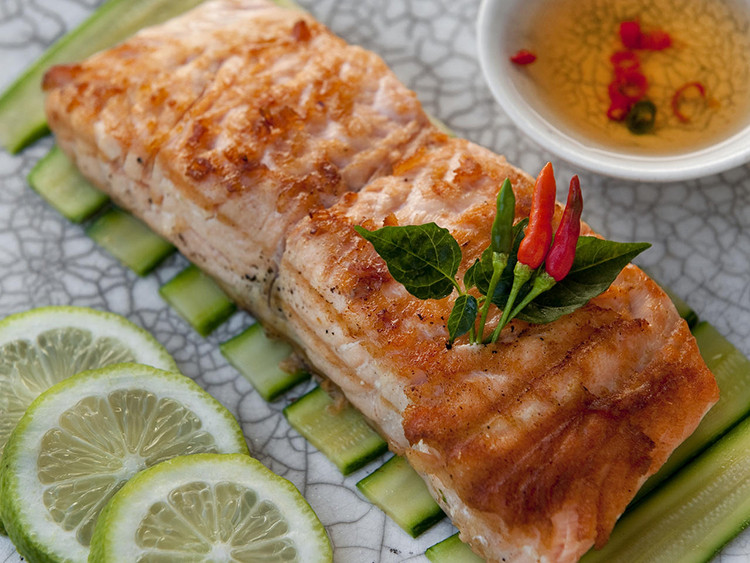 ---
5. What kind of cuisine do you create at Morukuru Family?
It is African cuisine with unique plating to taunt the eye and the taste buds, as well as great dishes for kids. We invite them to cook with us – to take part in making the meals that they love.
6. Favourite dish(es) to make?
African cuisine is my favourite style and my best dish is the white chocolate & flaked almond parfait with mango and ginger coulis.
7. Favourite ingredient?
Star Anise – it brings out the warmth and hearty flavours in simple dishes
---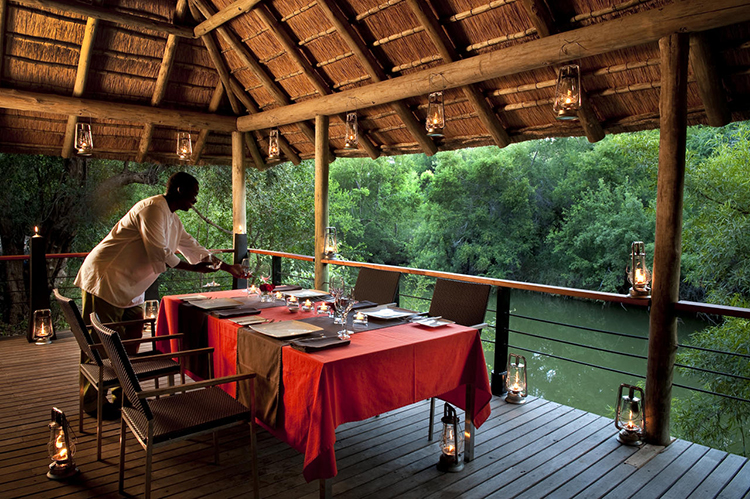 ---
8. Best way to unwind on a day off?
Reading books and listening to music. Simple things…
9. Most memorable adventure so far and next adventure for the bucket list?
Working at Morukuru Family… The next adventure is to travel more.
---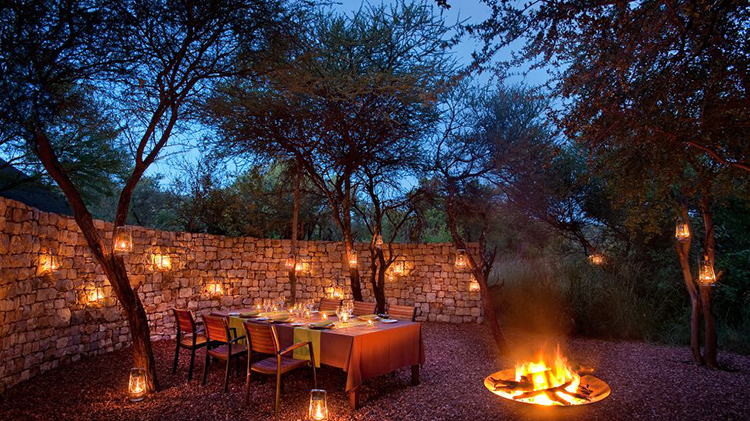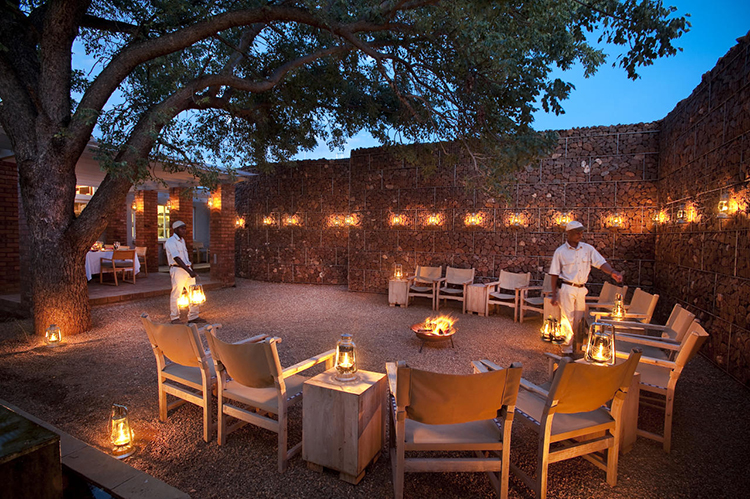 ---
10. I wouldn't be the chef I am today without…
My mentor, my family and my kitchen staff, as well as fresh food – it always brings out the best in dishes – and of course my guests.
---
Read more from the chefs of Africa: