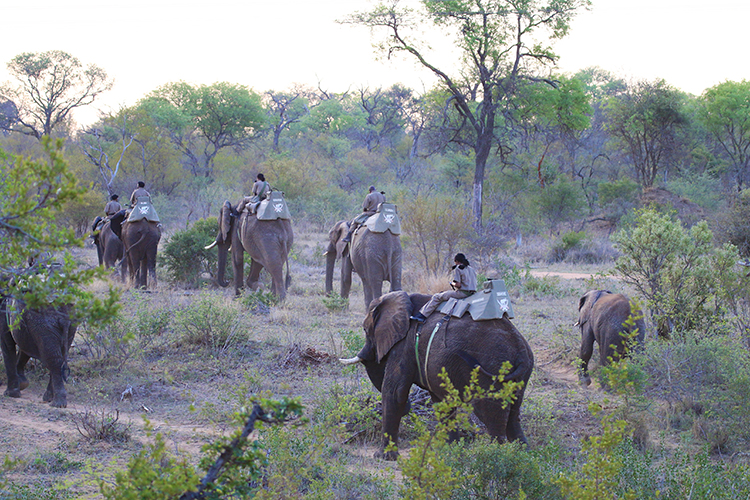 ---
It is true that in many places around the world elephants are cruelly treated for the practice of elephant-back riding. It is true that many trainers abuse the animals in order to get them to do as they command. It is a sad and unnecessary fact. But we have found a place that will make you rethink the entire way you perceive elephant-back riding.
Please take a moment to listen. Have an open mind. Imagine this place. Camp Jabulani, a home for orphaned elephants, where elephant-back safaris are executed in the most humane of manners and as a means to ensure the animals' survival.
Camp Jabulani is a safari lodge with heart. A kind heart. And having met the owners, Lente (Founder) and her daughter Adine Roode (Managing Director), it is clear where that heart originates. For Lente, animals are everything. Their well-being is of the highest importance to her – something she has passed on to Adine.
---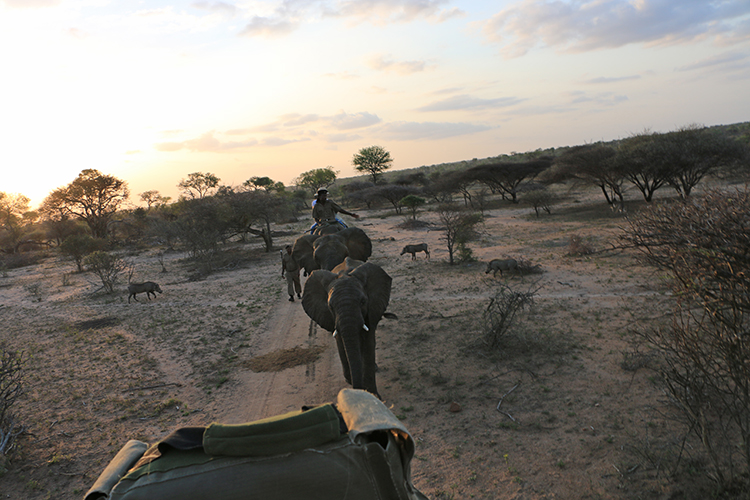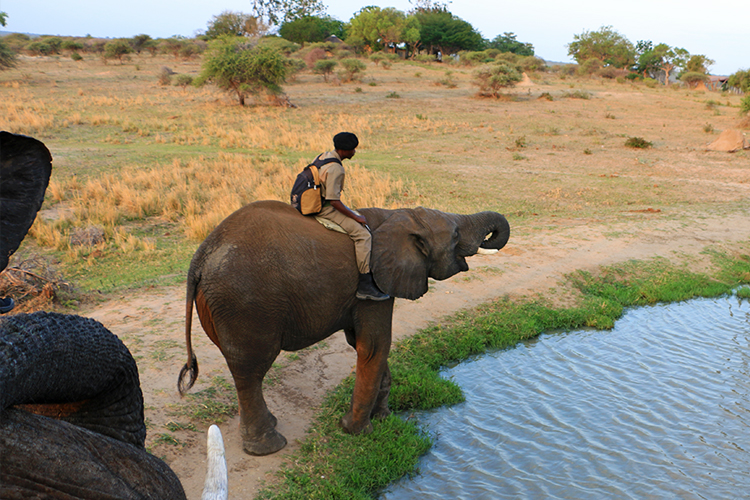 ---
We, Relais & Châteaux Africa, speak from experience. We have been on our own elephant-back safari at Camp Jabulani, the most intimate and memorable of experiences. We have viewed the animals' stables, watched them splashing together in the dam and spent quality time with the incredible handlers. Men who, just like the elephants, have travelled from Zimbabwe to Camp Jabulani for a better life. We stand behind the rides, the way Lente and Adine stand firmly, kindly, behind their family of elephants. Discover why in our 10 points below.
Should you still need convincing, visit Camp Jabulani. Decide for yourself but decide, based on knowledge and first-hand experience.
---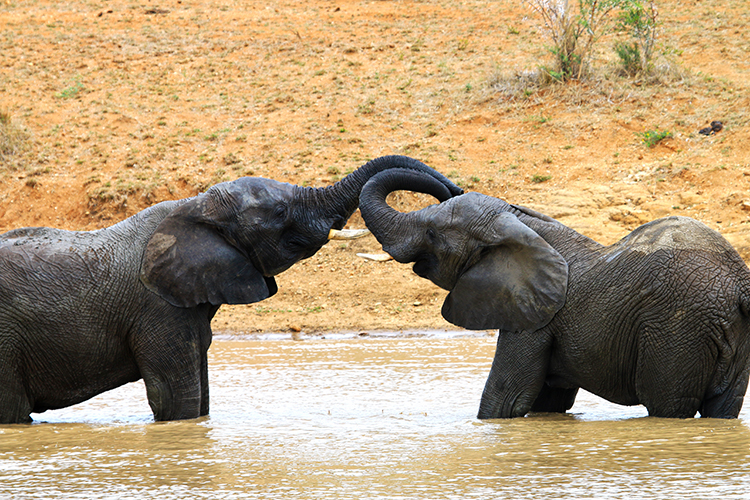 ---
10 Reasons We Support Elephant-Back Safaris At Camp Jabulani
1. A Home For Elephants
Every elephant in the Camp Jabulani herd arrived at the Hoedspruit Endangered Species Centre (HESC) in need of human intervention. HESC, founded by Lente, focuses on the conservation of rare, vulnerable or endangered animals.
Jabulani was found injured, severely dehydrated and orphaned, after being abandoned by his herd. The remaining elephants were living on a farm in Zimbabwe where they faced an untimely end. They too were orphans, due to culling, and were already trained for elephant back safari operations. Their owner's farm was in the process of being expropriated by war veterans, and they were tagged for their meat.
 (Read more.)
---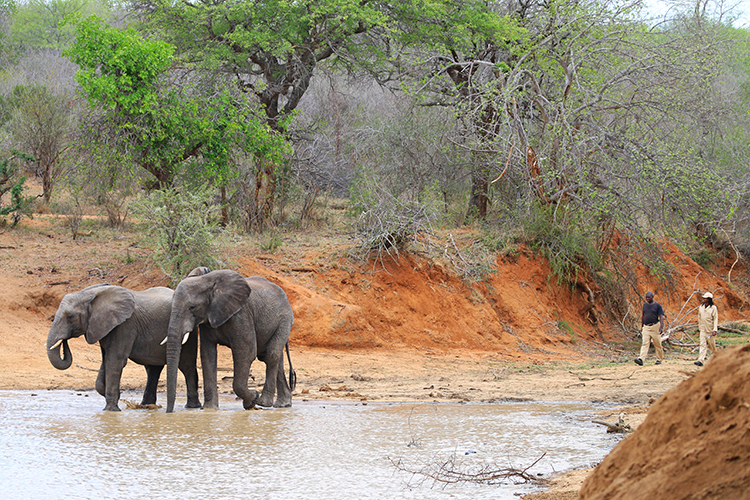 ---
After rescuing the elephants, Lente and her team could not release them back into the wild to live as wild animals. To do so would be abandonment. To prevent this, Camp Jabulani accepted responsibility as the herd's custodian.
"Where would we be without this herd of elephants?" Asks Lente. "Two days will stand out in my mind as long as I live. The day that Jabulani arrived as a tiny baby – terrified and on the brink of death. And the day that the rest of the herd arrived and welcomed Jabulani as one of their own. One of my greatest achievements has been having the privilege of helping these beautiful animals!"
---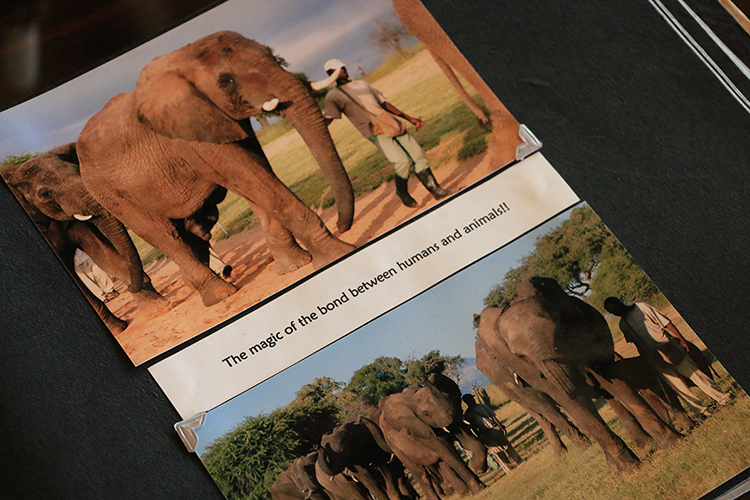 ---
2. Supporting Conservation
Generating profit was never the goal, looking after elephants was. The costs involved, however, are high, and have to be covered even over the quiet seasons. This includes food, housing, groomsmen and veterinary care. The owners have taken up this task and are only able to do so through the tourism revenue that the lodge and rides enable.
---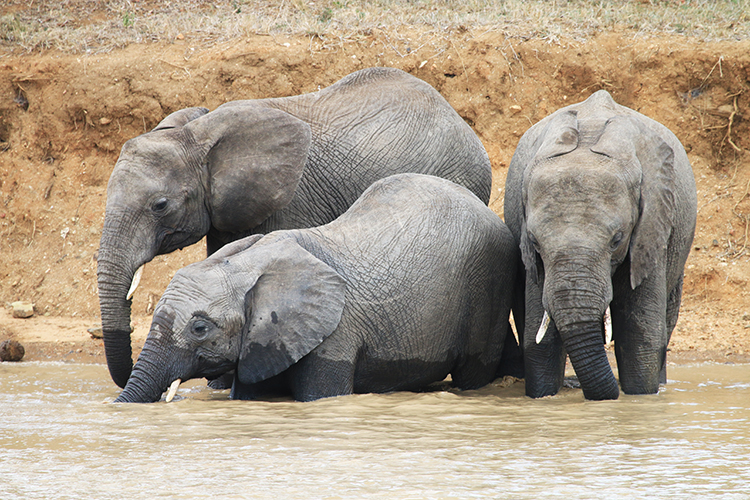 ---
3. Adults Only
Only six of the elephants in the herd are used for elephant back safaris, including Jabulani, Lundi, Tokwe, Somapani, Setombe and Sebakwe. The babies born during their care at Camp Jabulani are never ridden, but have been integrated in to the herd behaviorally. They are free to remain with their mothers at all times.
4. Babyboomers
The five baby elephants born at the lodge are a sure sign that these gentle giants are happy (they will not breed if traumatised and stressed).
---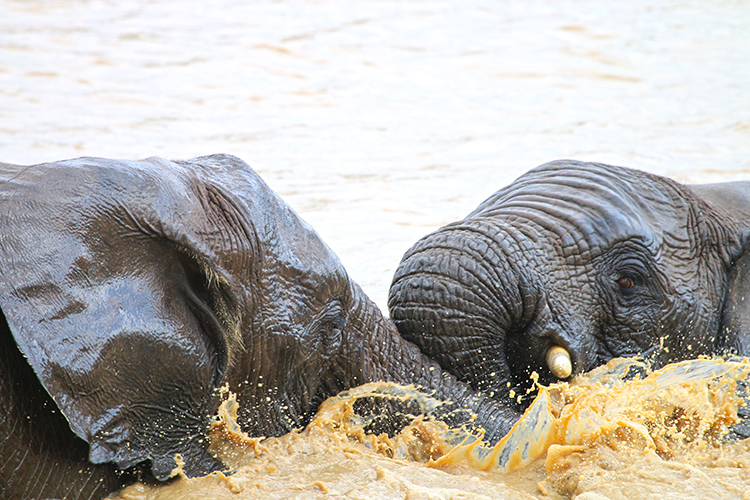 ---
5. Time Off
Safaris are conducted twice a day. – one hour in the morning and one hour in the late afternoon. For the rest of the day, the elephants are allowed to forage in the wild, in an environment simulating what they would experience naturally.
6. Humane Training Methods
The elephants are trained by a reward system rather than forcing authority through physical abuse. Lente established an elephant advisory committee consisting of veterinary surgeons and other experts in the field in a quest to ensure that everything possible is done to ensure their well-being.
---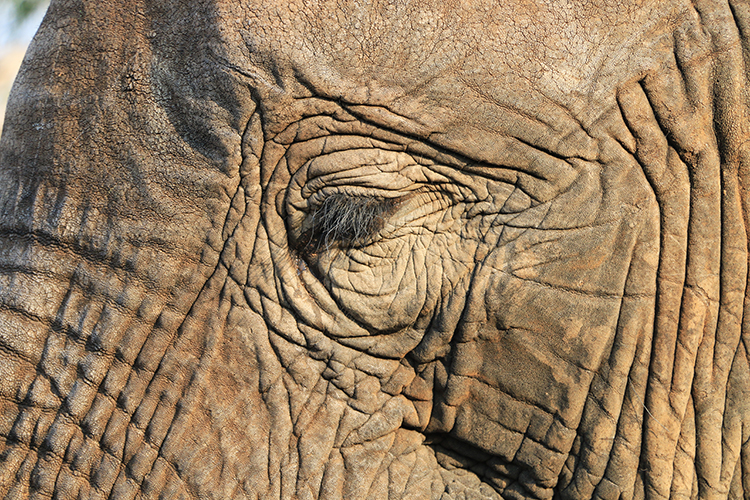 ---
7. Freedom
In the evenings, the herd is kept in stables ("probably the best in the world") with plenty of food and water. Camp Jabulani recently finished upgrading the stables in a massive operation, in line with the animal's personal preference and to allow for greater freedom of movement both inside and out.
---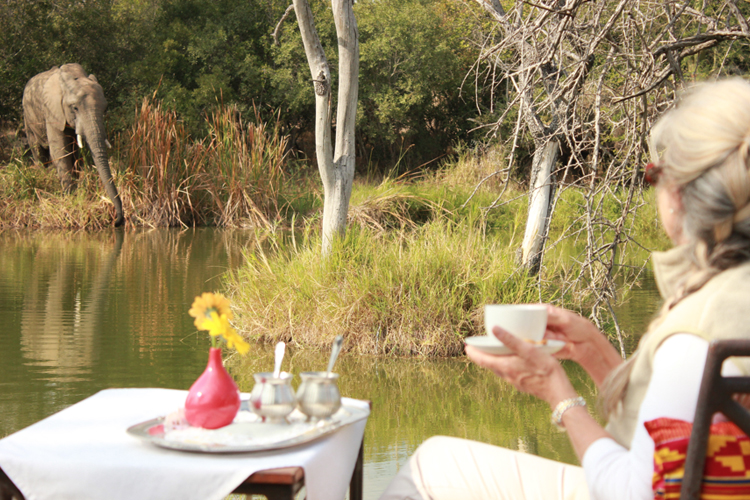 Above: Lente Roode
---
8. Lente and Adine Roode
The Roode Family has a long legacy in eco-tourism and nature conservation. Adine's father, Johann, pioneered the transformation of Kapama from a reserve focused on hunting safaris, to one focused on photographic safaris.
Both Lente and Adine, Camp Jabulani's Managing Director, care so much about the elephants under their care, as well as the animals at the Hoedspruit Endangered Species Centre (HESC) they founded. HESC is one of South Africa's leading conservation bodies which rehabilitates and houses orphaned, endangered and vulnerable animal species.
---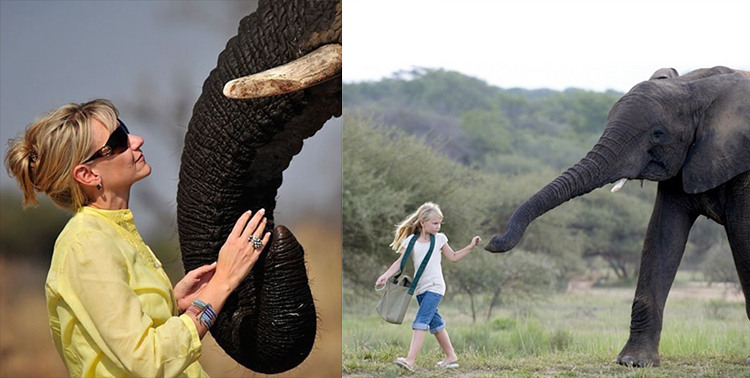 above: Adine (left) and her daughter, many moons ago (right)
---
9. The proof is in their accolades…
Camp Jabulani has received many awards for its conservation efforts, from the Relais & Châteaux Passion Trophy to the Conde Nast Traveler World Savers Award – as a result of Camp Jabulani's commitment to the environment through sustainable energy and recycling policies, extensive educational programmes for staff and local communities and various pioneering conservation programmes.
Adine said, 'We are genuinely thrilled that efforts to look after our environment and the community by Camp Jabulani have been recognised by such a prestigious award.  However, I must honour my Mother, Lente Roode, whose mission has always been about the conservation of rare, vulnerable or endangered animals.  Without her incredible commitment to the Hoedspruit Endangered Species Centre and her firm belief that 'The Power of One is Boundless' – or simply, one person can make a difference – Camp Jabulani and the positive ripple effects created as a result, would not exist.'
10. Above all else, the will of the elephant is always respected
"If you work in nature, it is so much easier to feel and see a difference in what you produce. And it touches a very special place that I cannot possibly define! It also has ripple effects beyond just me and my immediate environment – this is really rewarding to know that I have been a part of something good and right." – Adine Roode
---
Into The Wilderness With Camp Jabulani
Watch the elephants at play at Camp Jabulani in our latest video:
---
Discover more in, "Our model of elephant care", and in our blogs: