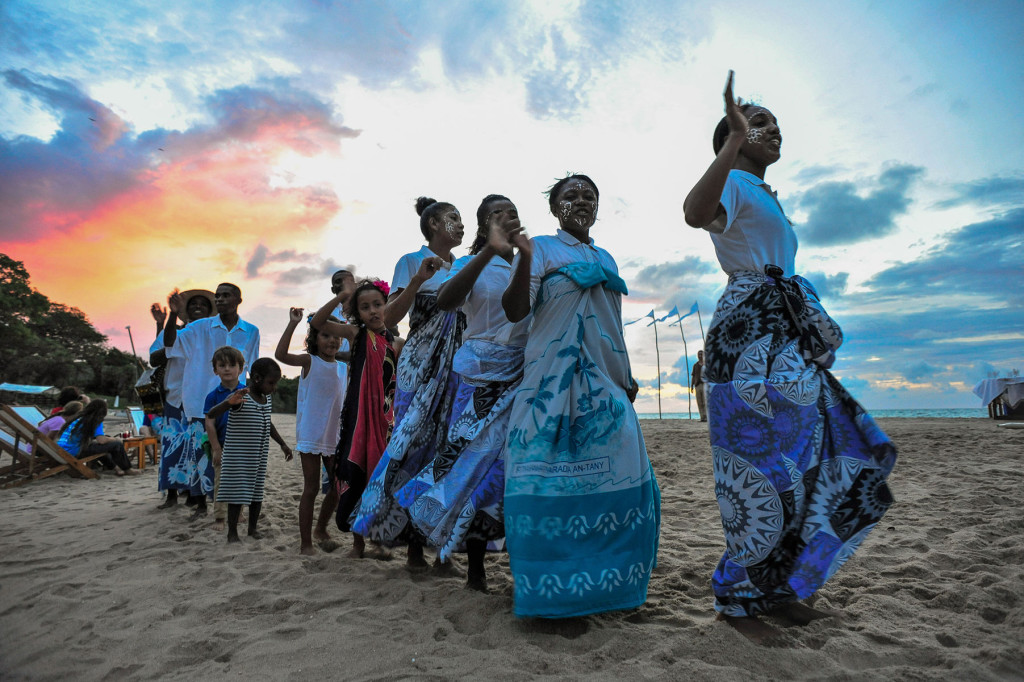 ---
Like the Mossey clan below, many families have a list of rules for the running of their household, a set of guidelines to ensure a happy and healthy home… Values like kindness, patience and gratitude and acts of love like hugging should by no means go out the airplane window when embarking on a family holiday. To serve as a little reminder of this our own Relais & Châteaux Africa family has compiled 10 rules for a happy family vacation in Africa.
What are your rules? Let us know in the comments below.
---
10 Things To Remember When Travelling With The Family
1. Keep Calm and Be Kind
Travel is a great opportunity to practice important values that often go amiss in times of stress or excitement… like patience and compassion.
2. Stay positive
Rain, cancelled flights, lost luggage… travel can be stressful but remind the family that such mishaps are the things good stories are made of. What doesn't go according to plan now makes for a better tale to tell later. Stay in the moment and have fun.
3. Travel light but be prepared.
Take the basics along – a first aid kit with medications, bandages, and the like – so you'll be prepared for anything.
---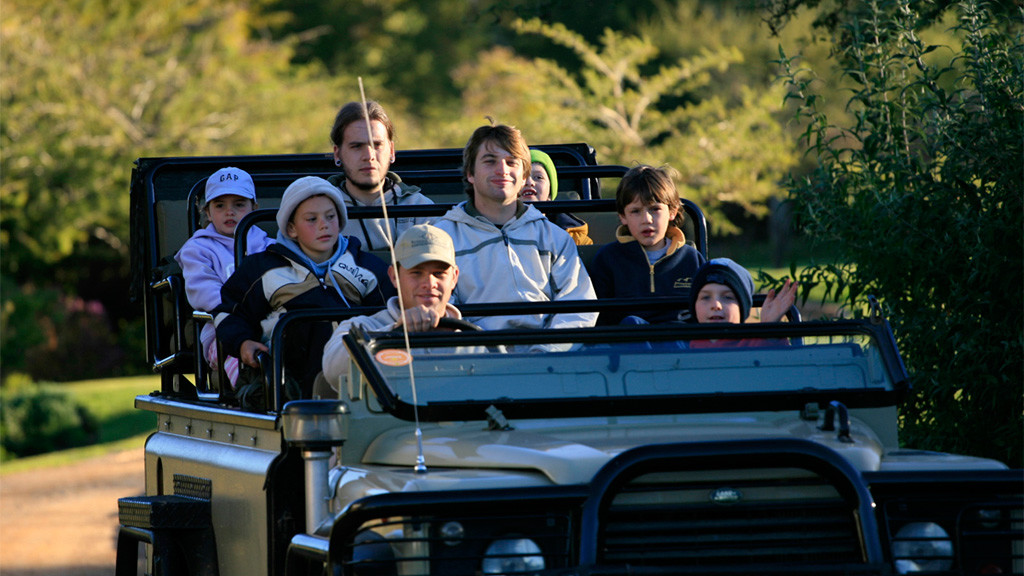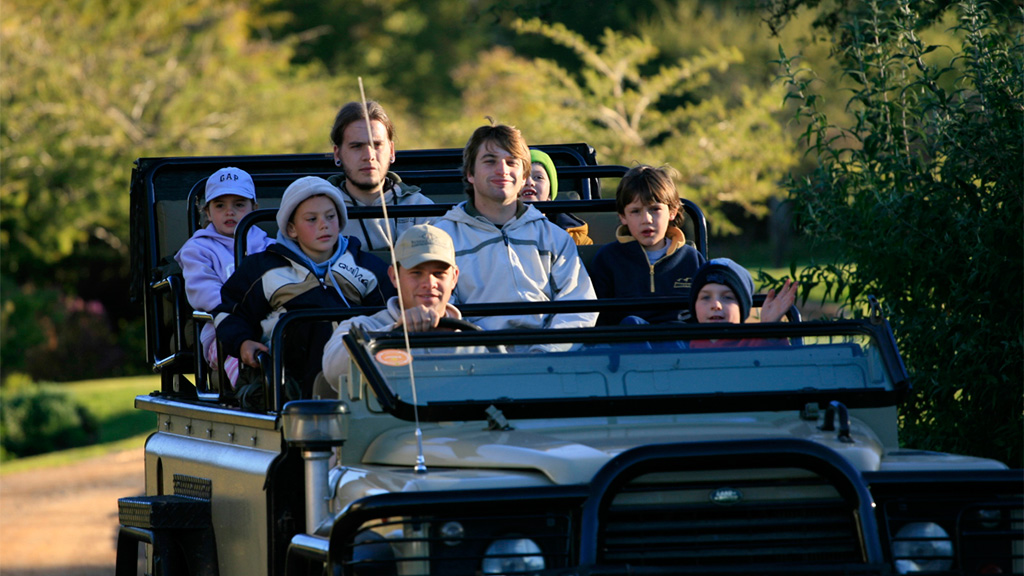 Family fun at Bushmans Kloof Wilderness Reserve and Wellness Retreat
---
 4. Choose a child-friendly destination
Whether exclusive use villas, baby sitting facilities or malaria-free destinations are what you're after, there are many different accommodation options available.
When it comes to malaria, although the mosquito-born disease is both preventable and curable, some families choose to opt out of the hassle of medication and would rather avoid any risk of being infected. Some of the best malaria-free reserves in South Africa include Addo National Park within the Garden Route, Bushmans Kloof in the Cederberg Mountains, and the Big 5 Madikwe Game Reserve in the north-west province.
Families need space. The interconnectivity of family units ensures that youngsters feel at ease in the knowledge that their parents can be called upon at a moment's notice, while simultaneously affording adults and children their respective privacy. Conscious of family's innate desire to remain together, many of the Relais & Châteaux Africa properties cater for small groups or families by making houses or lodges available for exclusive use.
---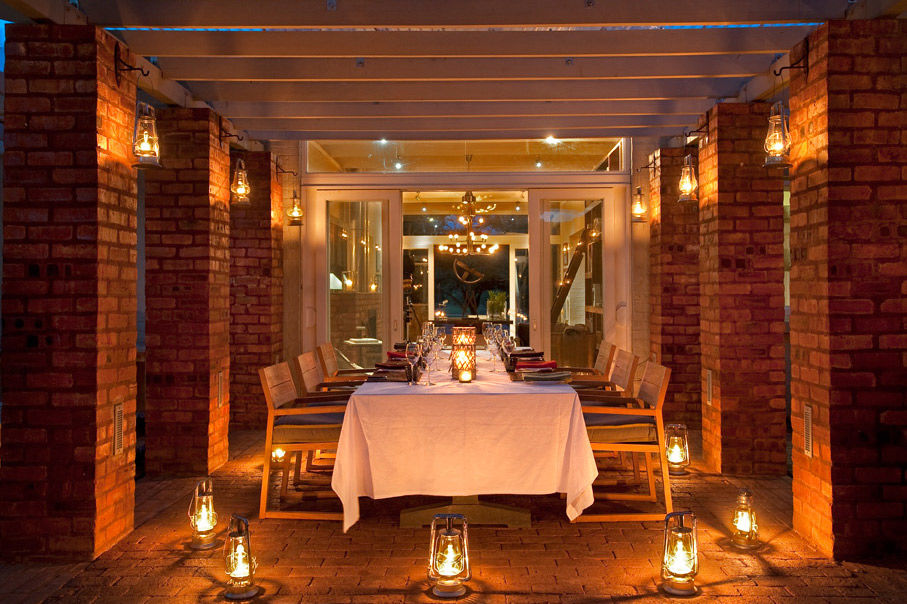 Morukuru in Madikwe welcomes children with open arms, going above and beyond the call of duty to educate and entertain youngsters by taking them into the playground of the great outdoors.
---
 5. Play it safe
Assuage your concerns about safety when travelling by planning the trip with the help of an experienced tour operator. Chat to us to find out more about the best options.
6. When the children are older, allow them to play a hand in planning family holidays
It will teach them important skill and make them excited to spend time with you.
---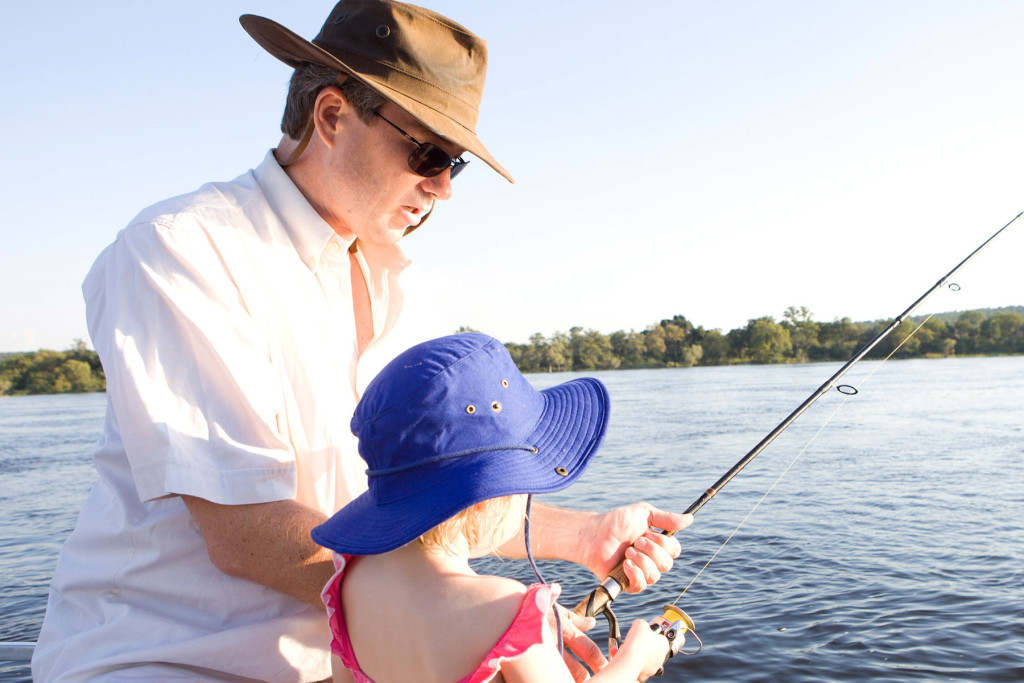 Fishing on the Zambezi at Royal Chundu
---
7. Go back to nature
Plan trips that help to strengthen the family's connection to wildlife and nature. After all, kids tend to be natural animal lovers and tree huggers – you only need to expose them to the places that facilitate this – such as hiking in the mountains around Cape Town, tracking wildlife in the African wilderness, horse rides beneath Mount Kilimanjaro, fishing on the banks of the mighty Zambezi river, whale watching on South Africa's southern coast or keeping the company of lions, leopard, rhinos, elephants and buffalo.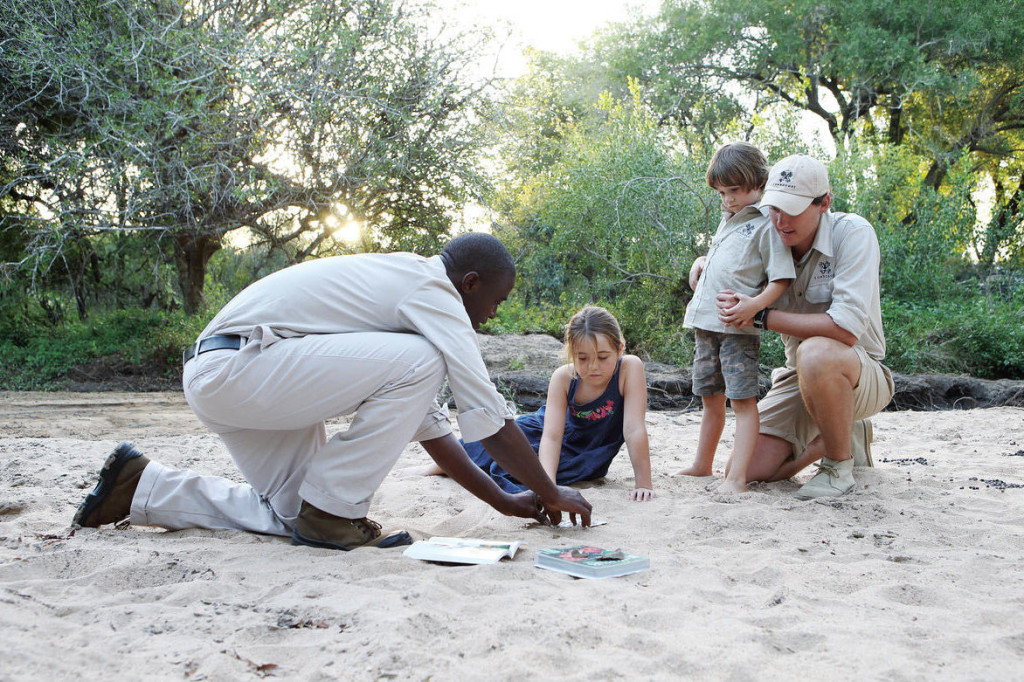 One of the greatest gifts you can give your children is to help them see life as one adventure after the next. The rare encounters and adventures that distinguish Relais & Châteaux Africa set the tone for what should be a lifelong love affair with the natural world. Above: Londolozi in the Sabi Sand.
---
 8. Ignite curiosity
Tap into the natural sense of curiosity kids have by introducing them to new activities, music, food, and hobbies like wildlife photography at Londolozi Private Game Reserve or horseback riding in the Masai Mara of Kenya. Help them discover new interests and an understanding of how much life has to offer, with the guidance of experienced rangers such as at Morukuru, seen below.
Bush walk lessons at Morukuru
---
 9. Expose the family (young and old) to new cultures and perspectives.
Travel is the gateway to understanding the world but it can just as well be used to confirm pre-exisitng bigotries and close-minded perceptions. Genuine travel takes you beyond the surface. It is what separates traveller from tourist. To truly appreciate a country, you have to get to know her people and to arrive with an open mind.
---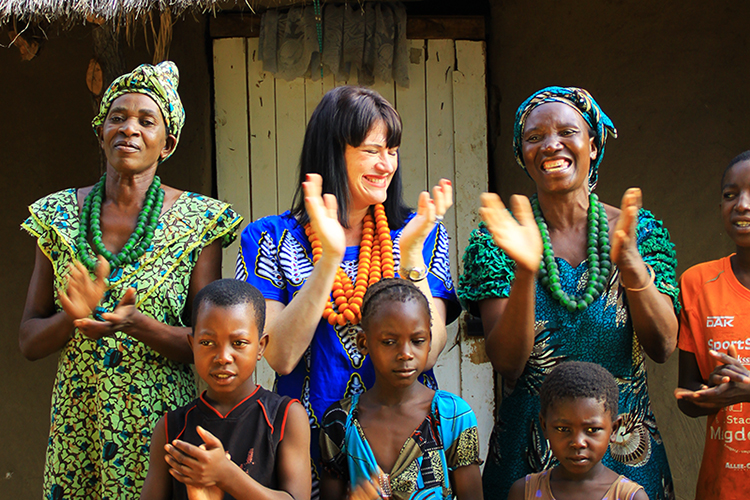 Meet the people of Mushekwa, the village neighbouring Royal Chundu on the Zambezi. Discover more in our blog, In the Company of Cheerful Ladies.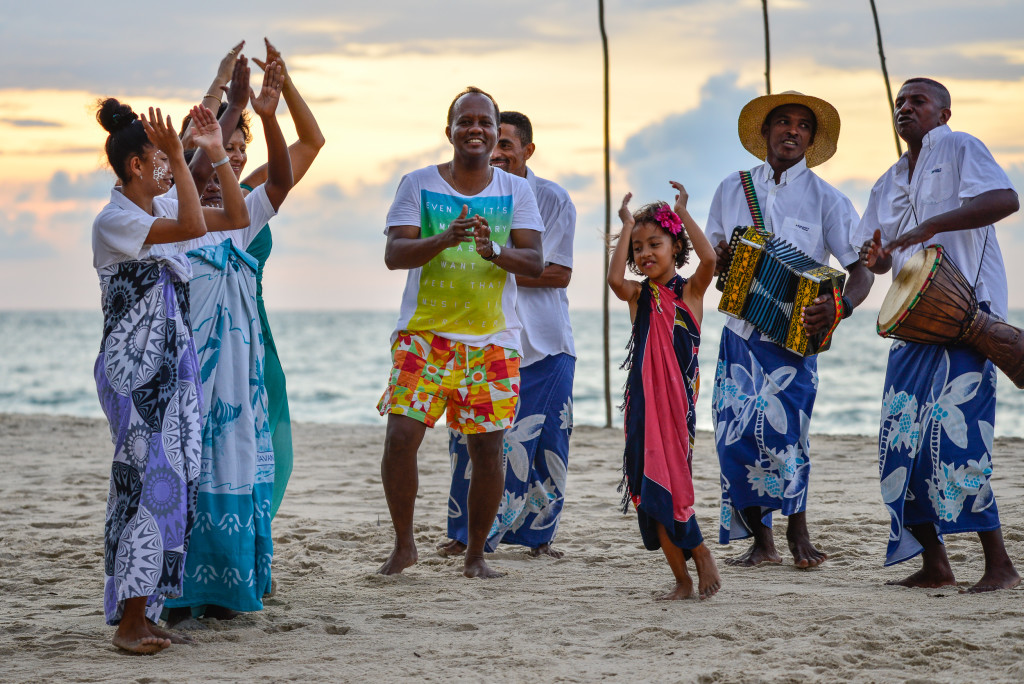 In Madagascar, the Malagasy people are welcoming to new faces and possess the abundance of character typical of island cultures. At Anjajavy L'Hotel, the whole family is invited to immerse in the culture of the island, with visits the fishing village of Anjajavy, to meet local fishermen returning from sea and the farmers who supply the lodge with fresh produce.
---
10. Balance quality time with alone time
Family vacations should be about spending quality time together but even the best parents need some time out every now and then. Similarly, most children crave a level of independence from their mothers and fathers – happy to embark on their own adventures if they are comfortable with their minders.
Children's programmes available at family-friendly lodges and hotels are the fun and innovative answer to the balancing act between family bonding and time-out.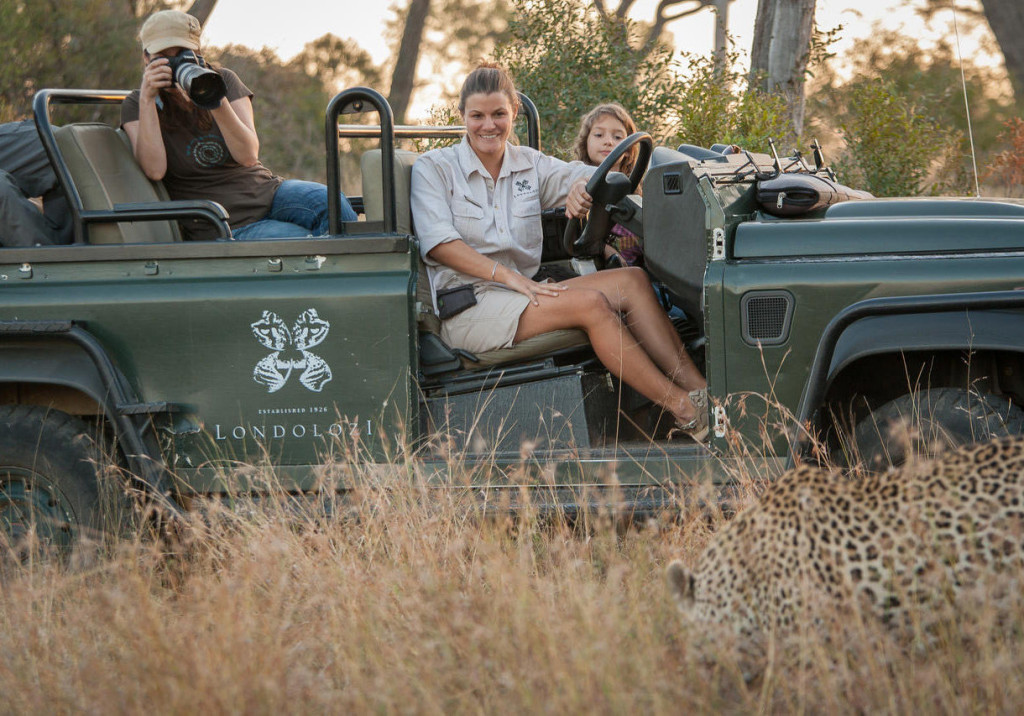 Above: On safari at Londolozi
---
Where To Go
Royal Chundu keeps children enthralled with a daily itinerary that includes adventures such as fishing on the great Zambezi River to frog safaris. Each of Morukuru's three houses comes with its own dedicated staff and, if needed, a nanny is available to look after the little ones. For older children, a ranger and tracker go above and beyond their duty in teaching children about the wonders of the natural world. Camp Jabulani demonstrates that no detail is too small by creating a special children's menu. The common thread running through these family-oriented experiences is that children are treated, as they should be, on the same footing as other guests.