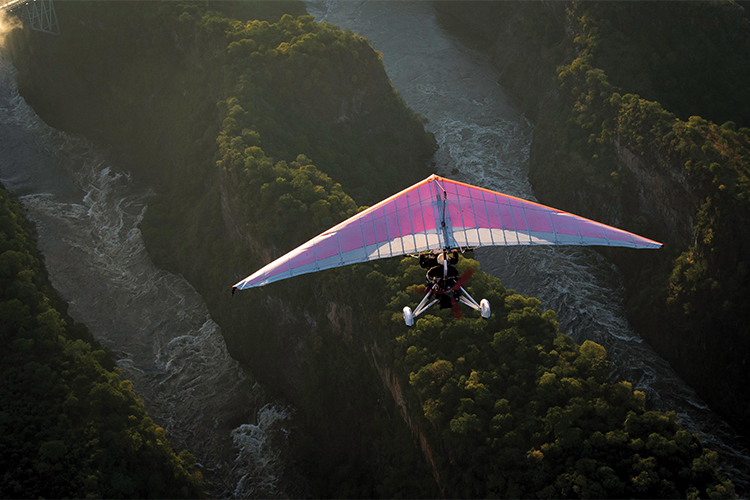 "You know, sometimes all you need is twenty seconds of insane courage. Just literally twenty seconds of just embarrassing bravery. And I promise you, something great will come of it." – Benjamin Mee, We Bought a Zoo
I remember hearing these words for the first time, watching as Matt Damon, playing Benjamin Mee in the film, We Bought a Zoo, imparts some fatherly advice to his son. I remember my chest suddenly feeling unsteady, taken over by a sort of vertigo, waiting to fall. Not because I so was taken by Damon. And not, I told myself, because I was a big softie. It was because the film had managed to do what all art attempts to do. It spoke to me. Right to my core. To the adventurer in me that longs for new and wild experiences but sometimes needs a little push out of the plane.
There are certain times when the brave soul inside each of us is called into action. For some of us, it is the simple act of making the first move in love. For others, it is getting back on that thoroughbred after being kicked off. Africa is full of opportunities that call on those twenty seconds of insane courage. Here are ten that get our hearts flustered without fail, that we hope will do the same for you. "And I promise you, something great will come of it."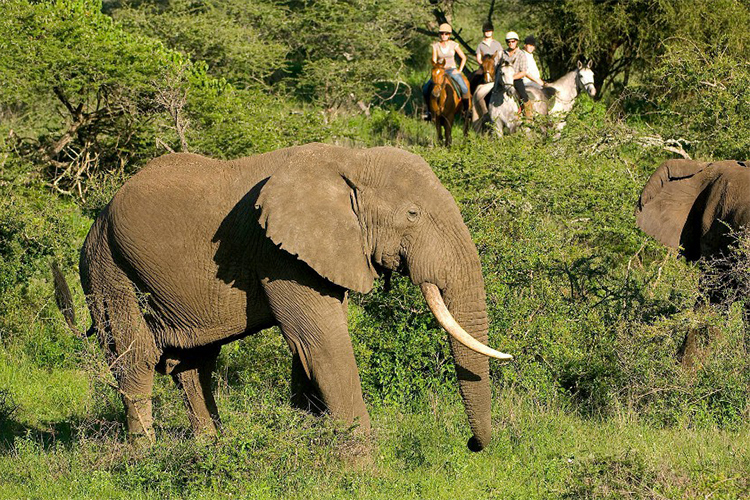 1. Canoe the Zambezi
Head down the Zambezi River at Royal Chundu in an inflatable canoe, chasing small rapids and relaxing on stretches of calm, while hippos pop their eyes out of the water in the distance and crocodiles take to the exposed rocks to sunbathe. Royal Chundu's guides grew up around the river and know which channels to take and which to avoid to ensure a safe but still exhilarating adventure.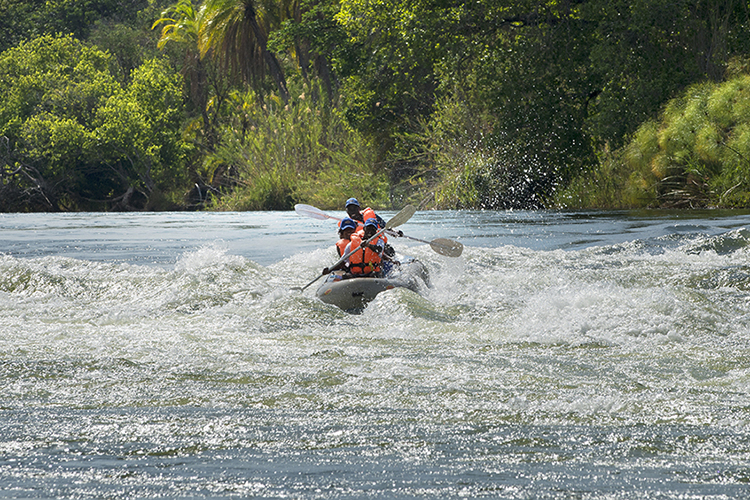 2. Cowboy up
During a safari at ol Donyo Lodge in Kenya, swap the game drive for a horse ride through the private 275,000-acre Mbirikani Group Ranch, between Tsavo East and Amboseli National Parks and next to Chyulu Hills National Park.
"Whether you are a beginner or expert rider, there is nothing quite like a safari on horseback. Accepted by the wildlife as another animal, one is able to get incredibly close for a truly unique game viewing experience. The magical sense of peace and freedom, from horizon to horizon, is un-paralleled." – Annie Waterer, Equestrian Manager at Ol Donyo Lodge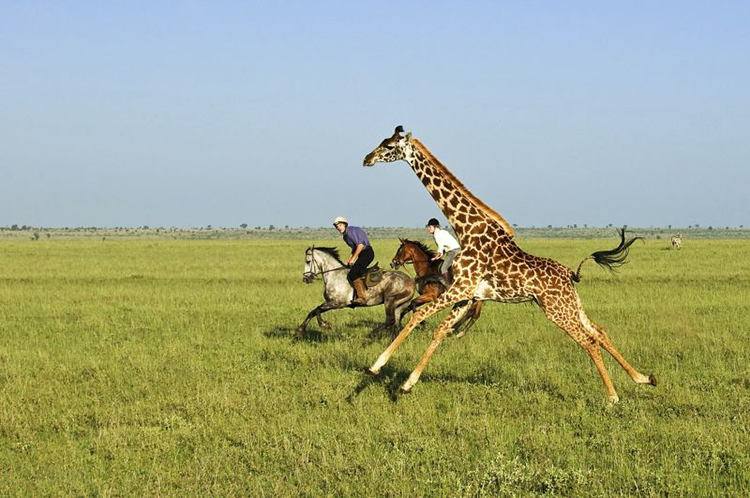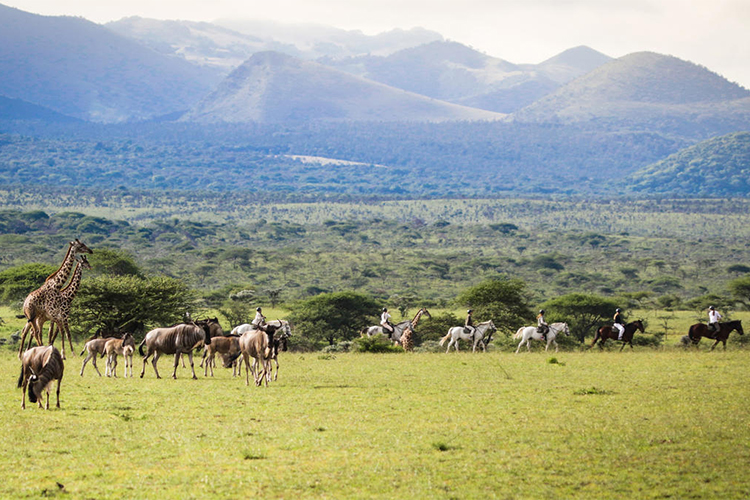 3. Devil's Pool
Take the leap into possibly the most dangerous infinity pool in the world. Devil's Pool on Livingstone Island in Zambia is an intimidating natural infinity pool at the edge of the Victoria Falls, where the Zambezi River tumbles 120 metres over the precipice.
"As the rains dry up, usually between August and January, the Zambezi's water levels sink and reveal a rock wall around the pool that acts as a barrier. This allows travellers to swim about in safety. Formed as a result of thousands of years of erosion, it's considered the most dangerous pool in the world. A place where the call of the brave is strong." – Read more in Royal Chundu's blog, The Heavenliness of the Devil's Pool.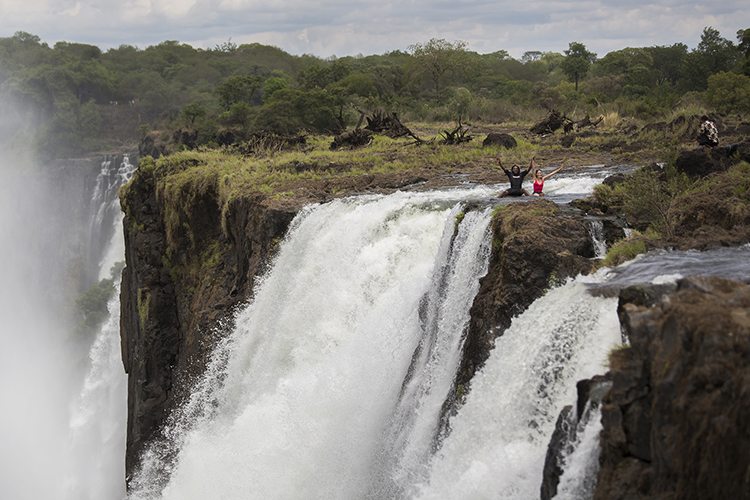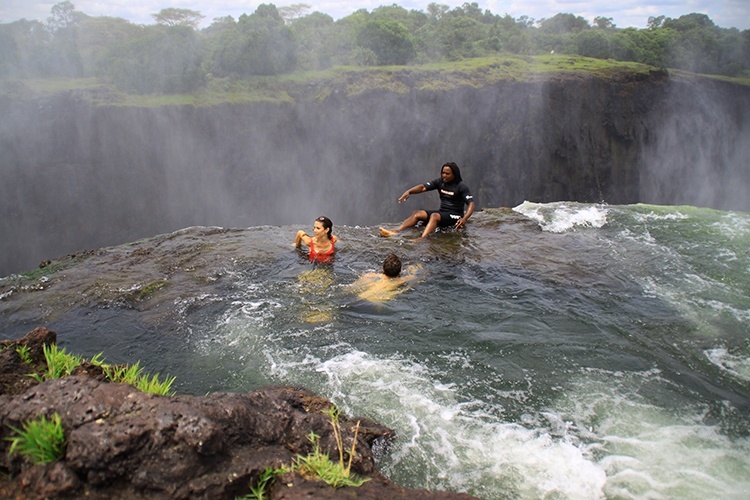 4. Game on
The classic activity of a safari in Africa is the game drive. The mission: to explore the land in search of the wild animals, bird life and other intrigues of the bush. The close proximity the drives take safari-goers to these wild animals is not for the nervous of temperament. But for those keen on a little adventure, know that the rangers and trackers at the helm are all professional, passionate and highly knowledgeable – whether at Camp Jabulani, Morukuru Family, Bushmans Kloof, or Londolozi Private Game Reserve in South Africa, Zarafa Camp in Botswana or Mara Plains and ol Donyo Lodge in Kenya.
"Trackers sit up at the front of the Land Rover looking for fresh animal tracks, while rangers drive with astonishing skill into ravines and through thicket in pursuit of elusive animals, simultaneously wowing guests with their outstanding knowledge and unforgettable stories." – Read more in Londolozi's 24 Hours on Safari.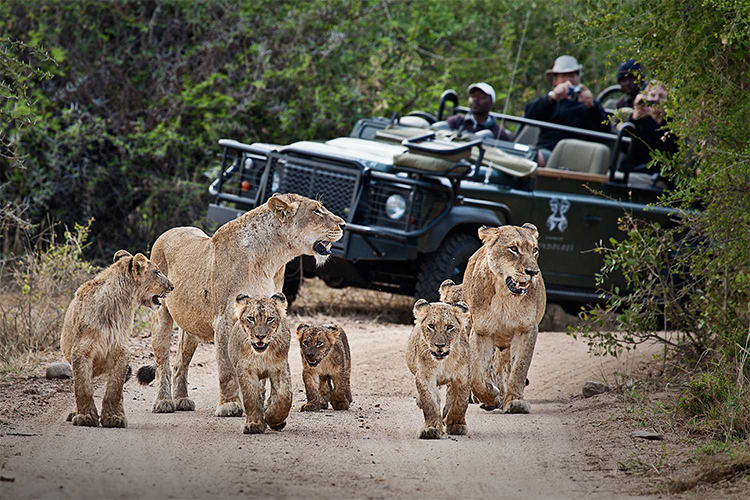 Above: Londolozi
5. A walk on the wild side
It is often said in safari circles that, "Taking a game drive is like watching a movie, while walking in the bush is like reading a book." A daring, exhilarating book. Guided bush walks take you right up close to the terrain and its residents and demand the fearless in you to come to the fore. It also presents a whole new world of smells and sounds that can be lost to the senses on a drive.
Experience a walking safari in a variety of destinations – including Londolozi, Zarafa Camp, Mara Plains, ol Donyo Lodge, Bushmans Kloof Wilderness Reserve & Wellness Retreat, Morukuru Family or Camp Jabulani.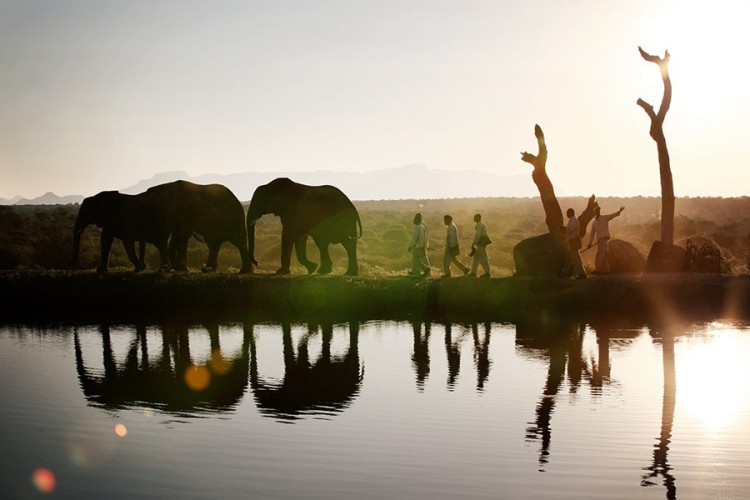 Above: Camp Jabulani

Above: Bushmans Kloof
6. Sleep under the stars
Brave the African night at Morukuru Family's sleepout, on a hide on the edge of a watering hole and protected by an electrified fence.
"Provided with a spot light a sleepover at the hide is perfect for the daring to spend a night in the wild. For a romantic evening with a partner or for family members and friends a magical experience of being left alone in the a vast plain where the wildlife roam free, in perfect comfort, yet surrounded by the African wilderness is not to be missed. For those less daring an evening stop at the hide during game drive is a sublime spot to look up at the sparkling night sky and star gaze." – Morukuru Family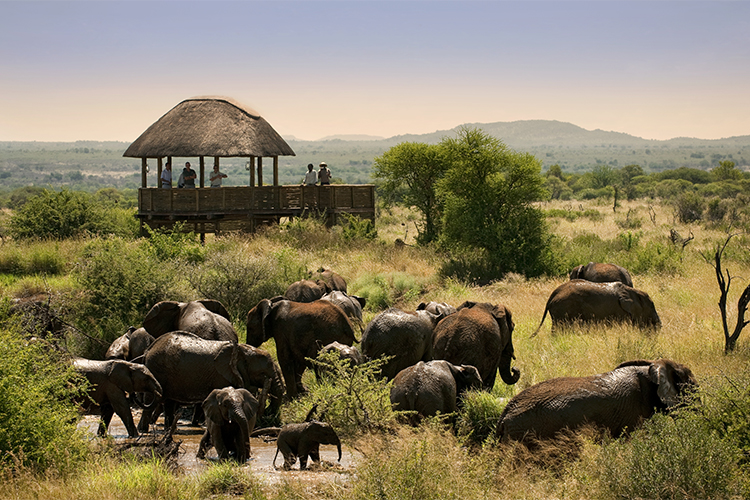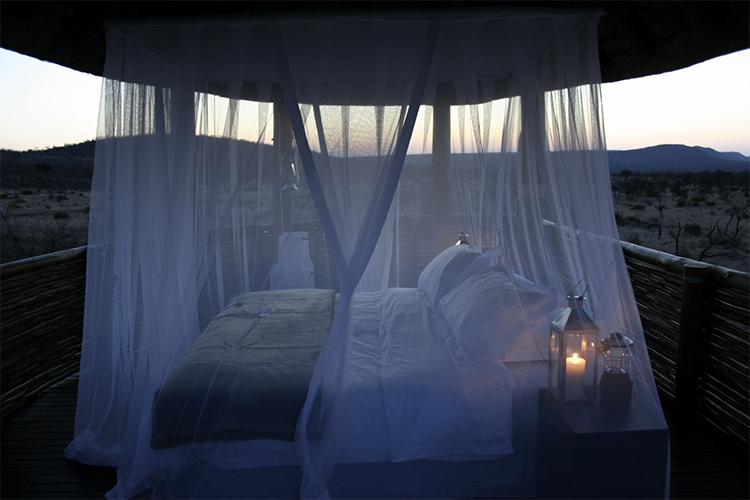 7. See Africa from above
Take to the air in a hot air balloon at ol Donyo Lodge or, while at Royal Chundu, soar over the Victoria Falls in a microlight or helicopter.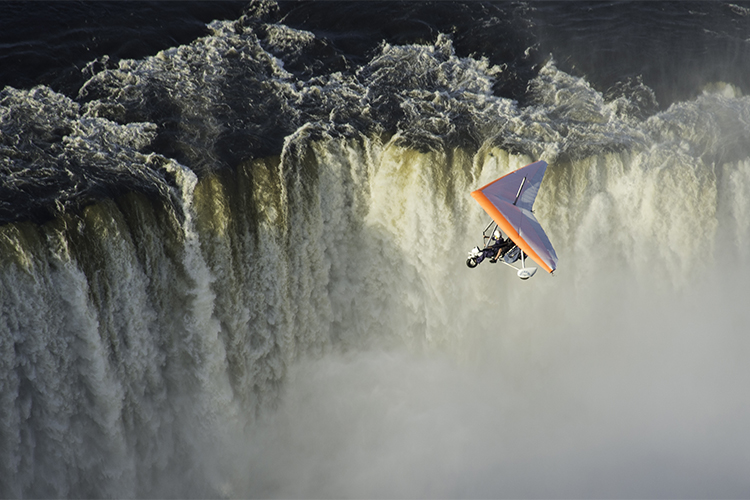 8. Live with lions
"You know you are truly alive when you're living among lions," wrote Karen Blixen in Out of Africa. At the Great Plains Conservation's Zarafa Camp in Botswana, there is no fence between you and the wild animals of the reserve. Elephants, lions and even the odd leopard are known to make an appearance on the path between your suite and the main lodge or to sneak a peak on the dining deck.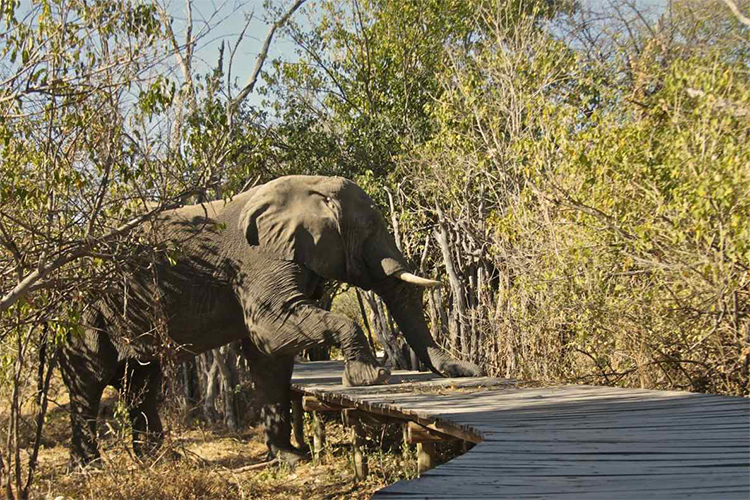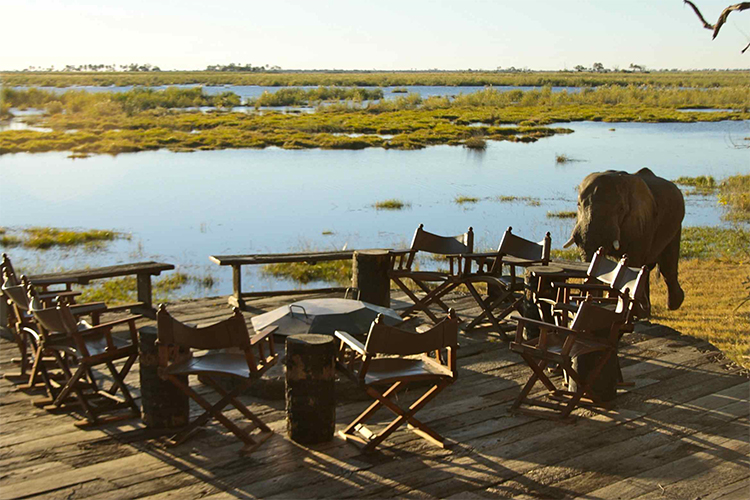 9. White waters ahead
Prepare to be shaken, and soaked, very soaked, riding the rapids of the fourth largest river in Africa – the Zambezi. Opt for dry season if you're eager for a bumpier ride, with whirlpools and boils making capsizing standard procedure.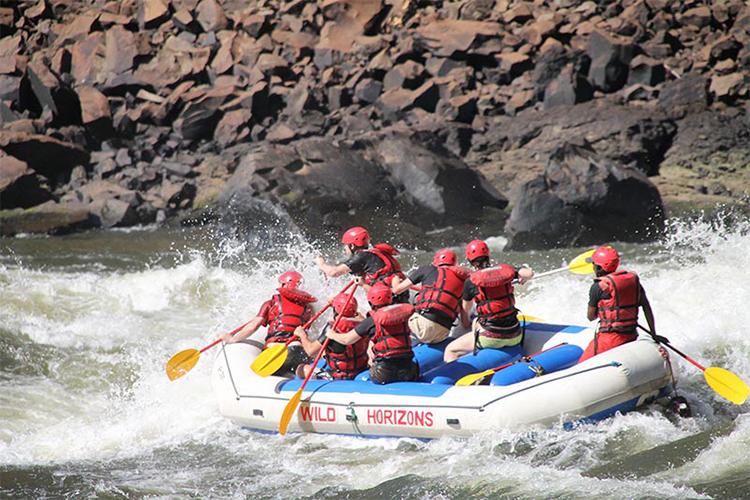 10. Dining in the wild
It is unfathomable for first-timers. To be able to step out of the game vehicle (or off the horse) and pull up a chair at a table laid out in the middle of a reserve, wild animals roaming about you. Unfathomable, but easy to get used to…
Discover more in our blog, How To Dine in the Wild, featuring Zarafa Camp, and The 5 Stages of Dining – A Food Safari at Morukuru Family.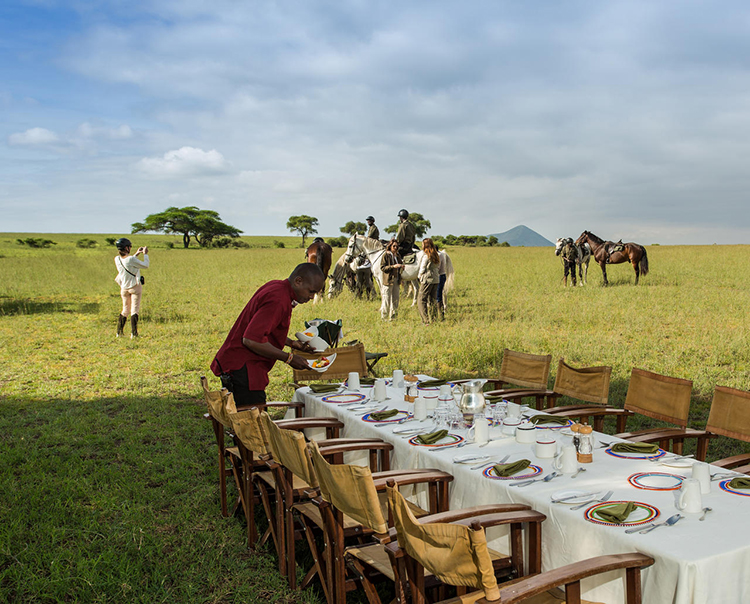 Above: ol Donyo Lodge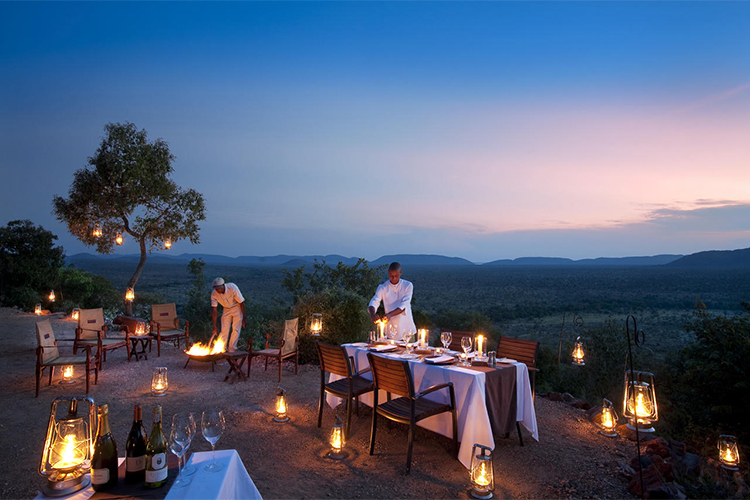 Above: Morukuru Family