"You take delight not in a city's seven or seventy wonders, but in the answer it gives to a question of yours." ― Italo Calvino, Invisible Cities
There is something sublime about being anonymous in a foreign city, about being a stranger to the streets, smells and sounds at each turn. But I have also seen a look of something a little less like awe, and a little more like terror, in the eyes of out-of-towners. When they find themselves on an unfamiliar street corner as the sun begins to set, for instance, and as rain starts to fall and their maps make less and less sense. I have looked upon my own crumpled map and uncharged cellphone with a similar gaze.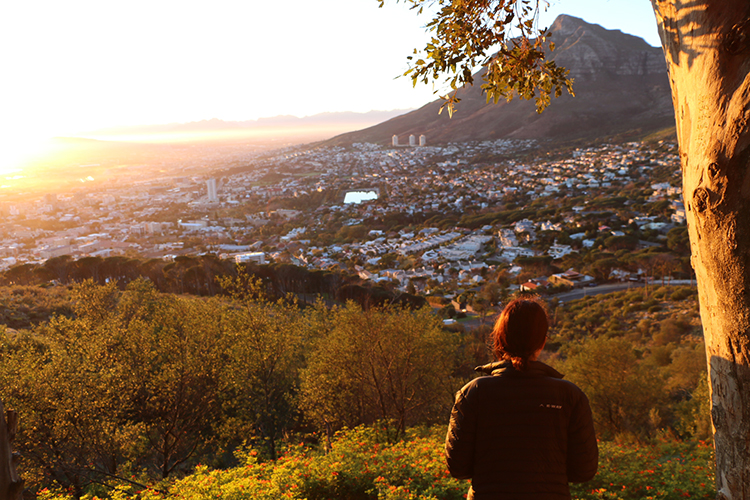 Fear and uncertainty can do wonderful things to us, though. Perhaps it is even them to credit for the love-struck look of city-travellers dizzily gazing skyward at all the sights (when the light of day still shines over them and rain has yet to taunt). A little nervousness fizzles the mind and lets us see more, take in more and feel more. (A lot of it though… well, it should make for a good tale.)
"What strange phenomena we find in a great city, all we need do is stroll about with our eyes open." ― Charles Baudelaire
For the health of the nervous among us, I've deleted the last line of this quote. And even though I know they might quickly peruse the internet's all-knowing matrix for it, why not throw caution to the wind? Why not surrender to that feeling of uncertainty and surprise, that feeling that strikes like young love?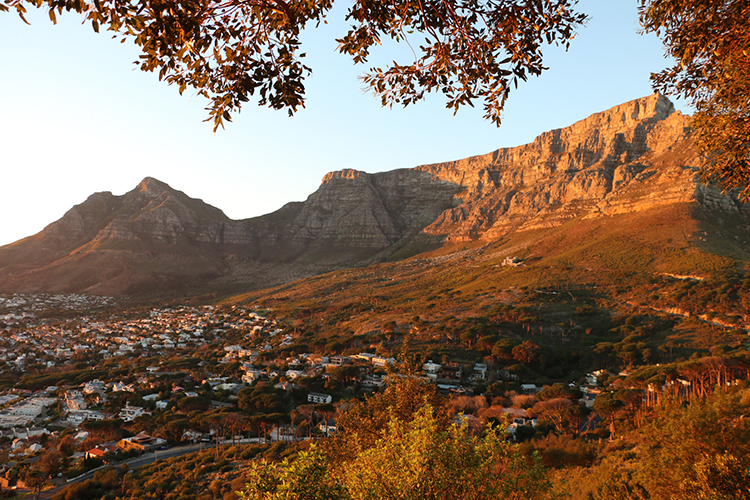 Cities like Cape Town and Johannesburg never lose the element of surprise. The seasons change their appearance and habits, with summer in Jozi boasting scenes of fierce lightning while down south in Cape Town the sun bakes the city into a sweet souffle; winter in Joburg is the sunniest time of the year while Cape Town awaits the soft touch of snow fall on its mountain peaks.
New generations add their own changes to the character of their cities. They alter the faces you meet, the fashion on the street, the tastes and trends in bar and restaurant. Even return travellers find themselves seeing it all as though for the first time.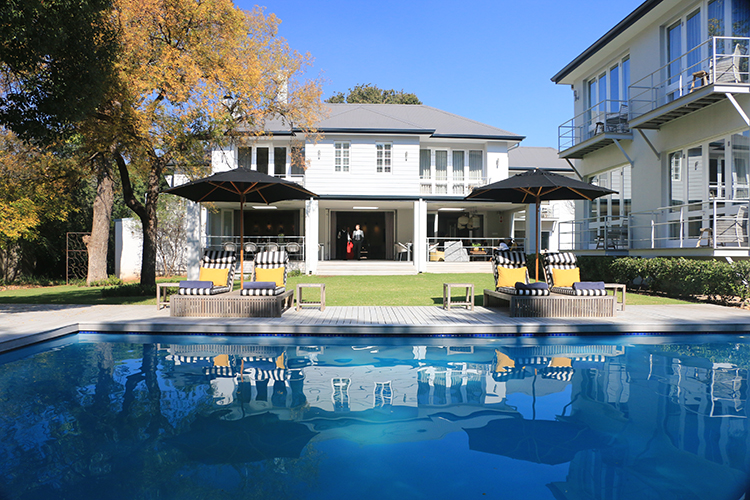 The beauty of cities also lies in their inability to hide the truth. Stroll the alleyways and drive the highways of the Mother City and the City of Gold and you find not merely the finery, the dazzle and the cool, but also the commonplace, the gritty and not so pretty.
But as Nelson Algren wrote of Chicago…
"Once you've come to be part of this particular patch, you'll never love another. Like loving a woman with a broken nose, you may well find lovelier lovelies. But never a lovely so real."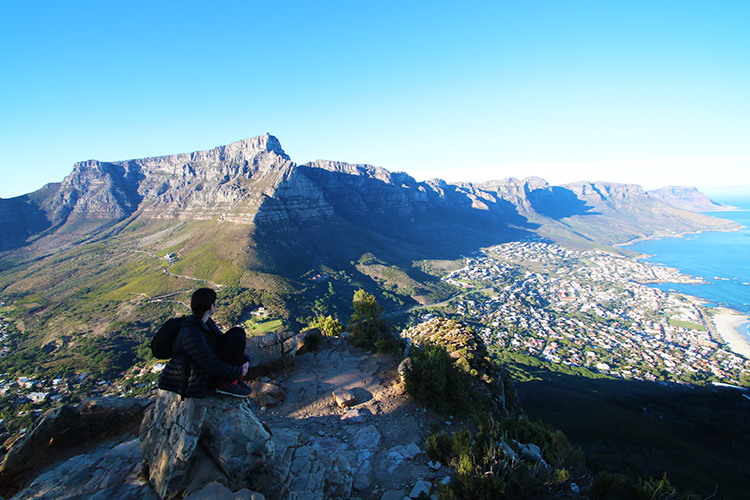 It is in seeing the whole picture, that you fall in love with the real thing, that the tales of the cities and the cities themselves become part of you, part of your own tale.
"By its nature, the metropolis provides what otherwise could be given only by travelling; namely, the strange." ― Jane Jacobs
And all you need do is step outside… of your comfort zone and your hotel, such as Johannesburg's AtholPlace Hotel & Villa, and Cape Town's Ellerman House and The Cellars-Hohenort. Here are a few of the sights that await.
---
You never know where you might come across art in the bustling metropolis of Johannesburg. Here we found some beautiful local art canvassed on a building across from Agog Rooftop Bar in Maboneng. #Johannesburg #LocalArt
---
Meet the friendly locals when exploring Maboneng and Newton in Johannesburg. Explore SA's World of Beer or sip on locally brewed coffee while taking in the sights. This all while being shown around by a true local, who has grown up in these vibrant neighborhoods. #Johannesburg #Sightseeing #CityLife #JoburgCulture
---
The beautiful stained glass at Regina Mundi Church in Soweto. Just another good reason to visit Joburg and explore this diverse and cultural city. #Johannesburg #Soweto #Culture
---
Get to know Johannesburg. This bustling city is full of exciting activities and has a rich history. A guided city tour is a must when staying at AtholPlace. #AtholPlace #Johannesburg
---
Experience Museum Night in Cape Town, where you can explore museums in the city centre in a new light, after dark. Free admission.
---
"Climb the mountains and get their good tidings. Nature's peace will flow into you as sunshine flows into trees. The winds will blow their own freshness into you, and the storms their energy, while cares will drop away from you like the leaves of Autumn." – John Muir.
---
The views from Wally's Cave on Lion's Head are worth waking up early for – what a wonderful start to a day in Cape Town!
---
On our way back from an inspiring visit to Robben Island.
#humanrightsday #inspirational #robbenislandmuseum
---
Explore the gardens of #TheCellarsHohenort and discover the second oldest camphor trees in South Africa.
---