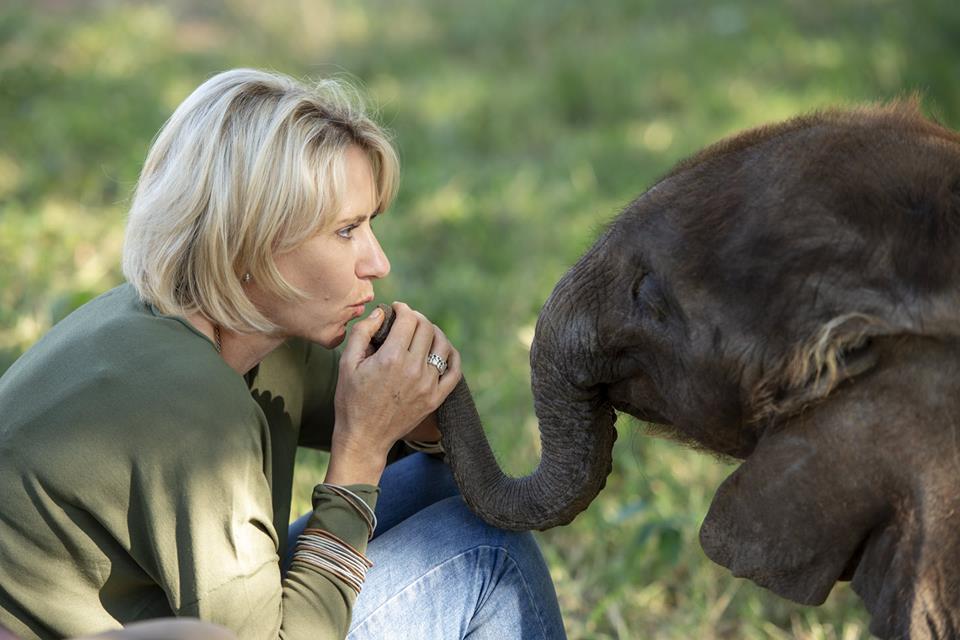 He may officially be too big to sit on any of his carer's laps anymore, but orphaned elephant, Mopane managed a cuddle with one of his favourite humans recently. Adine Roode, Camp Jabulani owner and elephant whisperer at the lodge and its animal sanctuary, HESC. The Hoedspruit Endangered Species Centre in South Africa.
We'd like to think it had something to do with it being Adine's birthday… and since elephants never forget, they make for the most enthusiastic of well-wishers. But the bonding session, photographed by Liane Kim Photography, was just a regular day for Adine and her four-legged children.
In September, Mopane passed the 200kg mark at his home at HESC – the kind of feat that makes the hearts of conservationists and carers flutter a little faster, like any parent, as the hopes and dreams for the little animal's survival start to come true.
Over the past month, Mopane gained a healthy 24kg, bringing his weight to 219KG, HESC noted in their blog.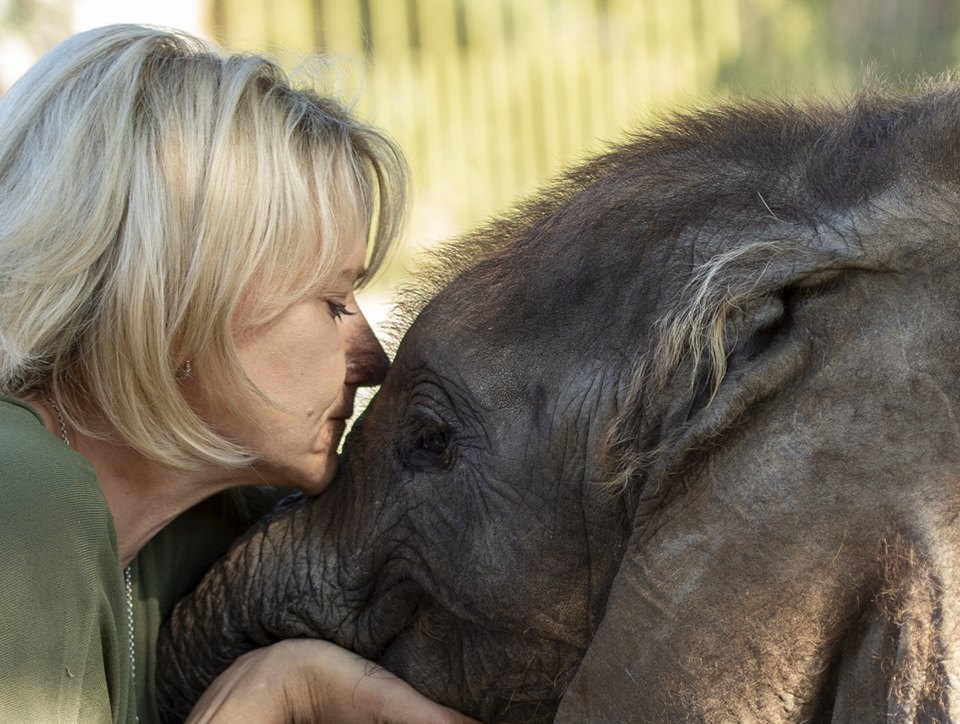 "It's hard to think he weighed just 78kg when he first arrived at HESC, after being found wandering alone, with no herd in sight. The days are a lot hotter now, as we are moving into our South African Summer months, so with his long walks, he often stops for a little nap when it gets too hot, or loves coming back to camp for a mudbath. Lammie is still his best friend and companion, making sure he is always in her sight. She is truly such great company for him, as she gives him the space to do his thing, but is never too far away from his side. Thanks to everyone that has been following his progress. We look forward to another positive weight gain next month." ~ The HESC Team.
Like Mopane, we'd like to wish Adine the most heartfelt of birthdays. Not quite in the same way, but with the same love.
Read more about Adine and her work at Camp Jabulani and HESC in our blogs: