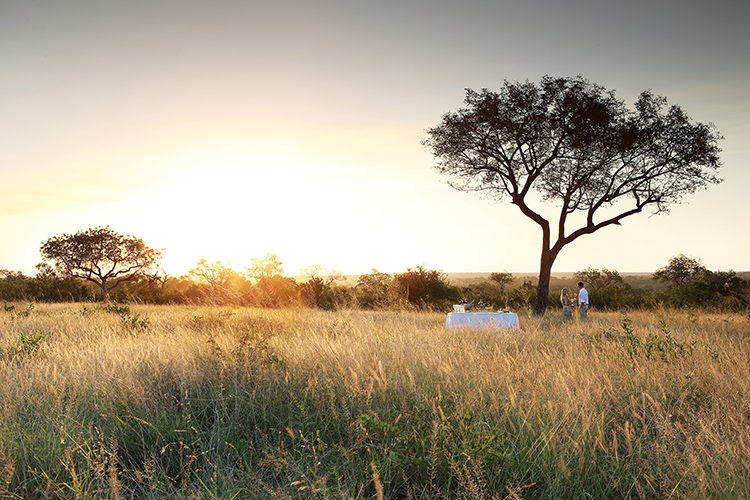 It has been said that there are two types of people in the world. Michael Jackson people and Prince people. Beatles people and Elvis people. Of course, this already makes four different kinds, but let me add two more… Valentine's Day people and everyone else.
I may have uttered a few sentiments in the past (few weeks) that would make one think that I was of the latter persuasion, but the truth is, I am all for it. I am for anything that celebrates love. (Because, sorry Tina Turner, but love has everything to do with, well, everything.) Even if it's showy and gushy, but particularly if it's about an experience. Something quiet and intimate, preferably. A little wild, definitely. Something like a safari. The Honeymoon Safari, perhaps, which at Londolozi Private Game Reserve in the Sabi Sand of South Africa is not only for honeymooners but lovers of all kinds.
In celebration of Valentine's Day this month, take a look at this safari of love in the African wilderness, as experienced at Londolozi, below.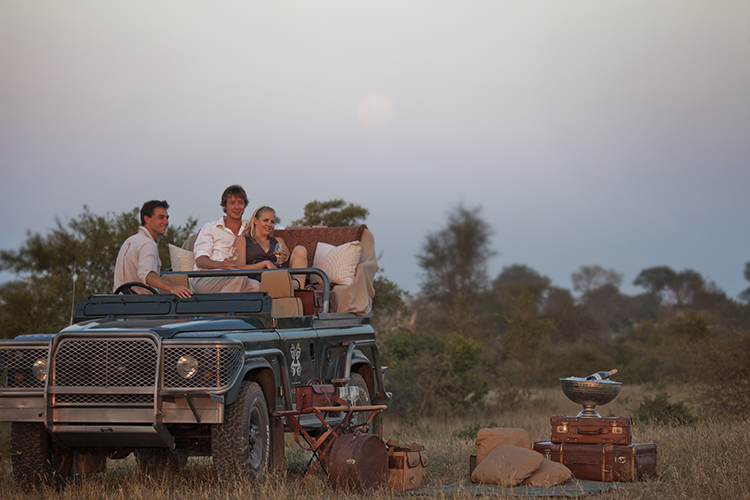 The Honeymoon Safari
Africa… The very name of the continent summons up romantic images. It's a place where great herds of elephant still roam, where the night is sequined with a million stars, where lions call in the dawn light. A Londolozi safari is not simply a holiday. It is a pinnacle life moment, an experience that lives on in you forever. The wilderness finds its way into the hearts of all who visit, including those of couples visiting us at this particularly romantic time of the year.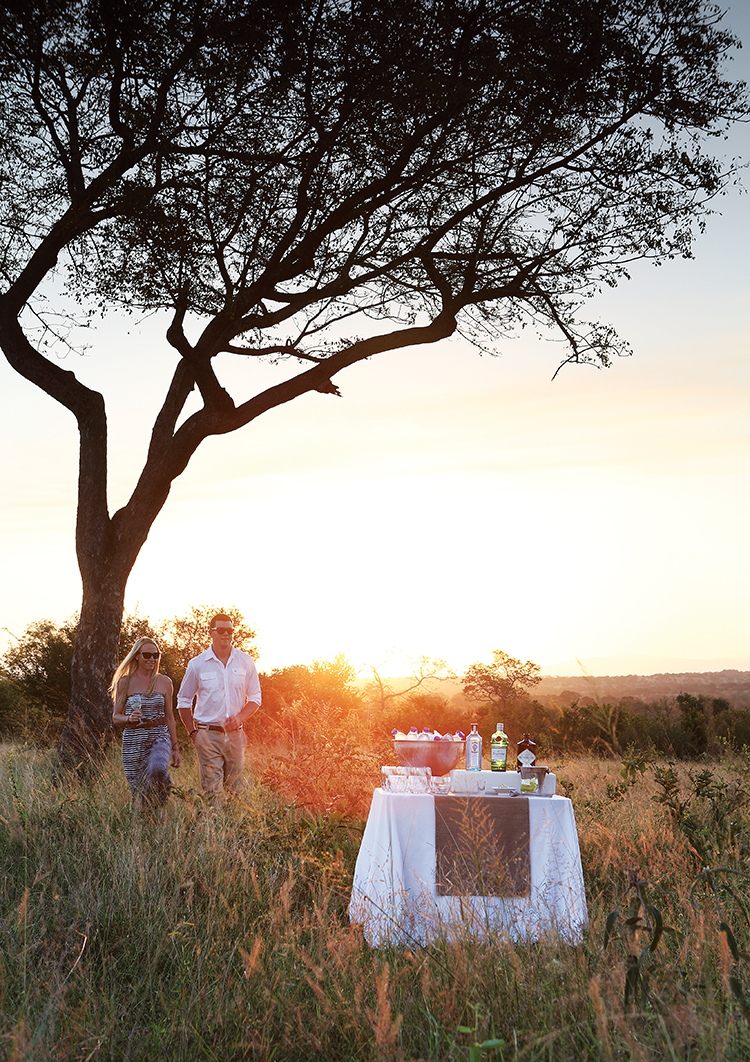 One of the special experiences Londolozi offers is the Honeymoon Safari. This is ideal for any couple looking to combine incomparable luxury and services with an authentic wilderness adventure topped with romance and privacy. Pride of place is given to the Honeymoon Vehicle on game drives – with a one of a kind chariot, a short wheelbase Land Rover with a safari couch for two. It has a dedicated ranger to ensure flexibility and the opportunity for extraordinary discoveries. The vehicle is perfectly equipped to explore Londolozi's hidden pockets and secret places.
Along with game drives, experience bush yoga, meditative walks, animal tracking, champagne sunsets, full moon bush dinners, and a wilderness couple's massage on an elevated lookout deck in the heart of the reserve.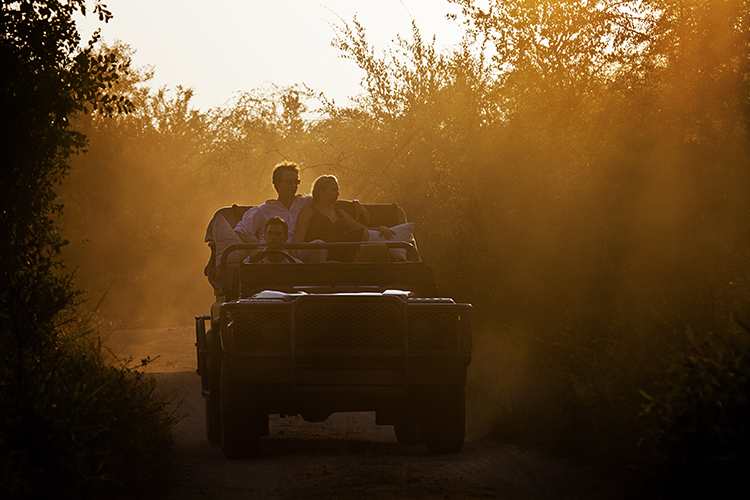 Included:
The Honeymoon Safari Land Rover with private guide and tracker
Personalised itinerary for each day
Private dinners
Romantic turn downs
A couple's wilderness massage overlooking the Sand River
Wilderness Picnics The Honeymoon Vehicle can be pre-booked prior to your arrival and is available regardless of which Londolozi Camp you are staying in.
Londolozi recommends a minimum three-night stay so that you can sink deeply into the experience.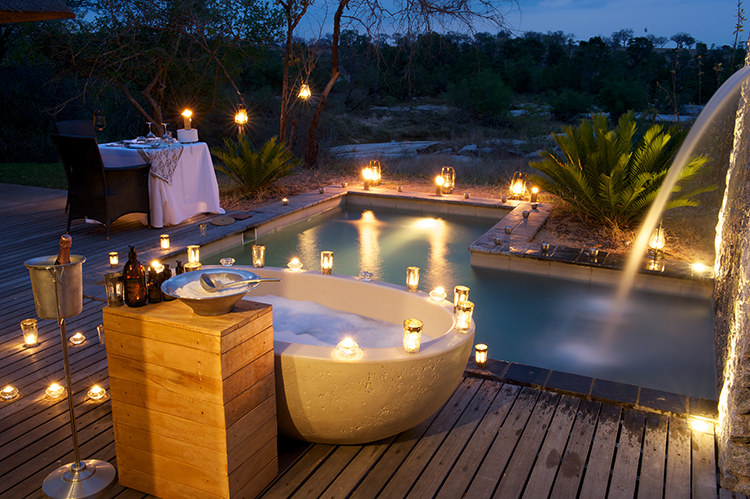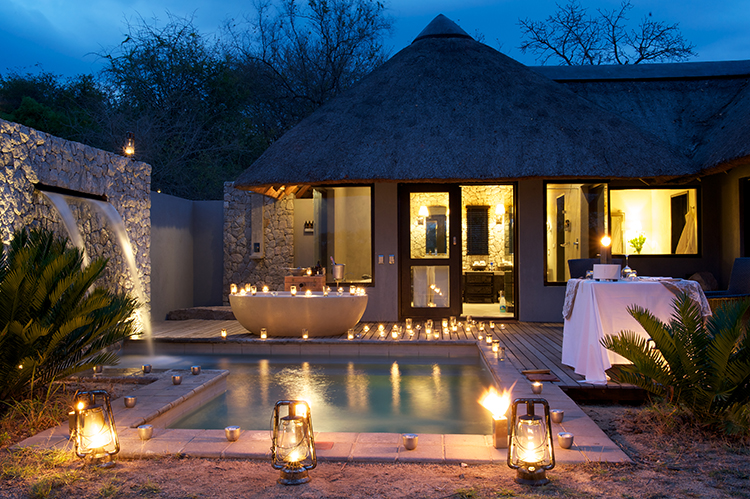 For more about how to celebrate Valentine's Day, Relais & Châteaux style, take a look at our special Instants article, 10 Restaurants for a Romantic Dinner for Two.