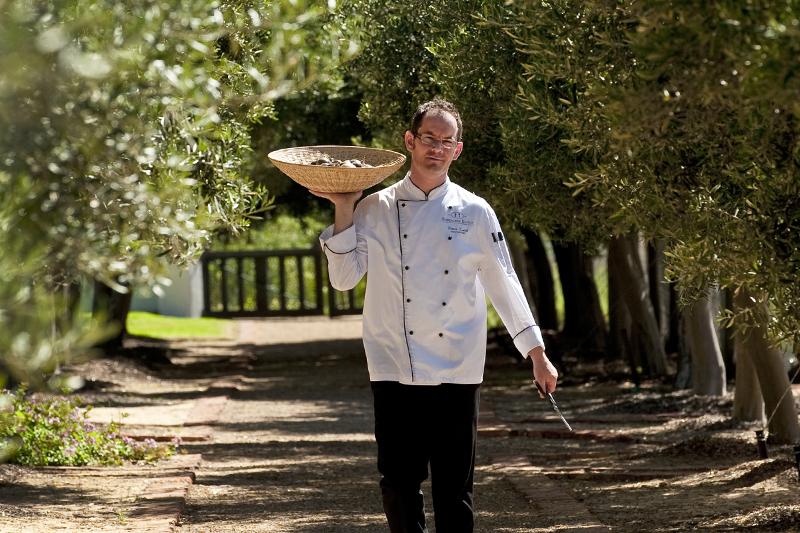 Our next cauliflower dish from the chefs of Africa comes from a retreat in the heart of the Cederberg mountains. We've touched on the magic of Bushmans Kloof Wilderness Reserve and Wellness Retreat before in our blog, The Little Wisdoms of Bushmans Kloof. Today you can taste some of its magic for yourself with the third cauli-dish in our vegetable series.
Chef Floris Smith, featured above, is the man behind both the dishes served at the retreat and the Hollywood dance stars you may have heard of. Below he presents a cauliflower au gratin, with a pine kernel crème, to be served with butternut puree, pickled baby beetroot, roasted vine tomato and pea sauce.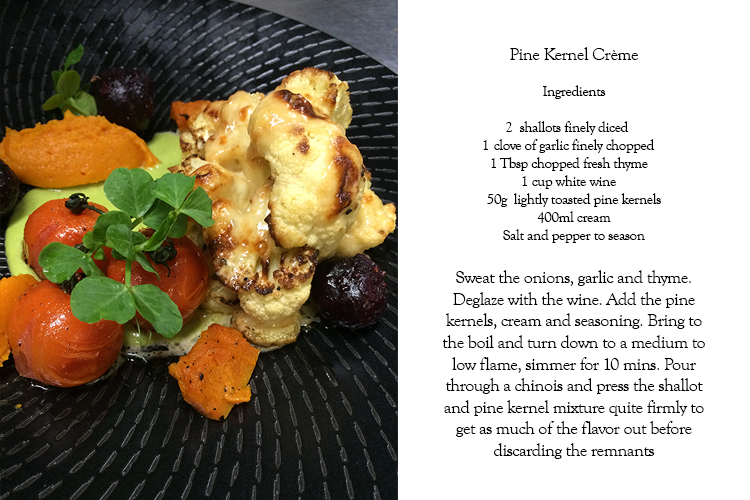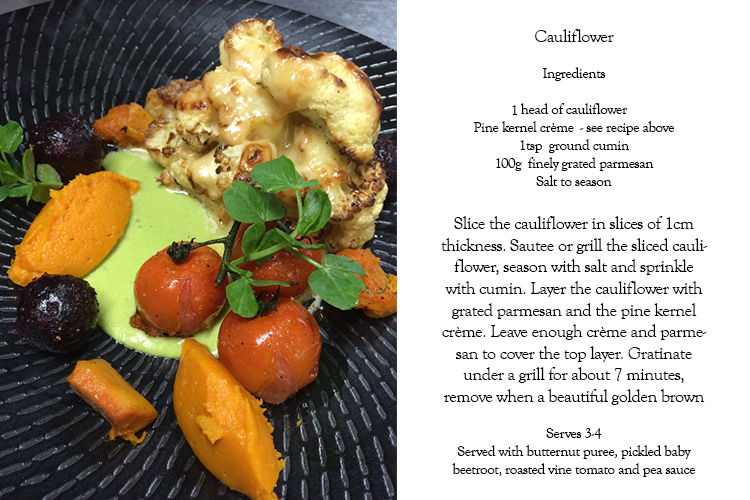 Discover more about Bushmans Kloof in our blog, What You Should Really Pack For Your Safari, and 10 Questions with the Bush Man of Bushmans Kloof.