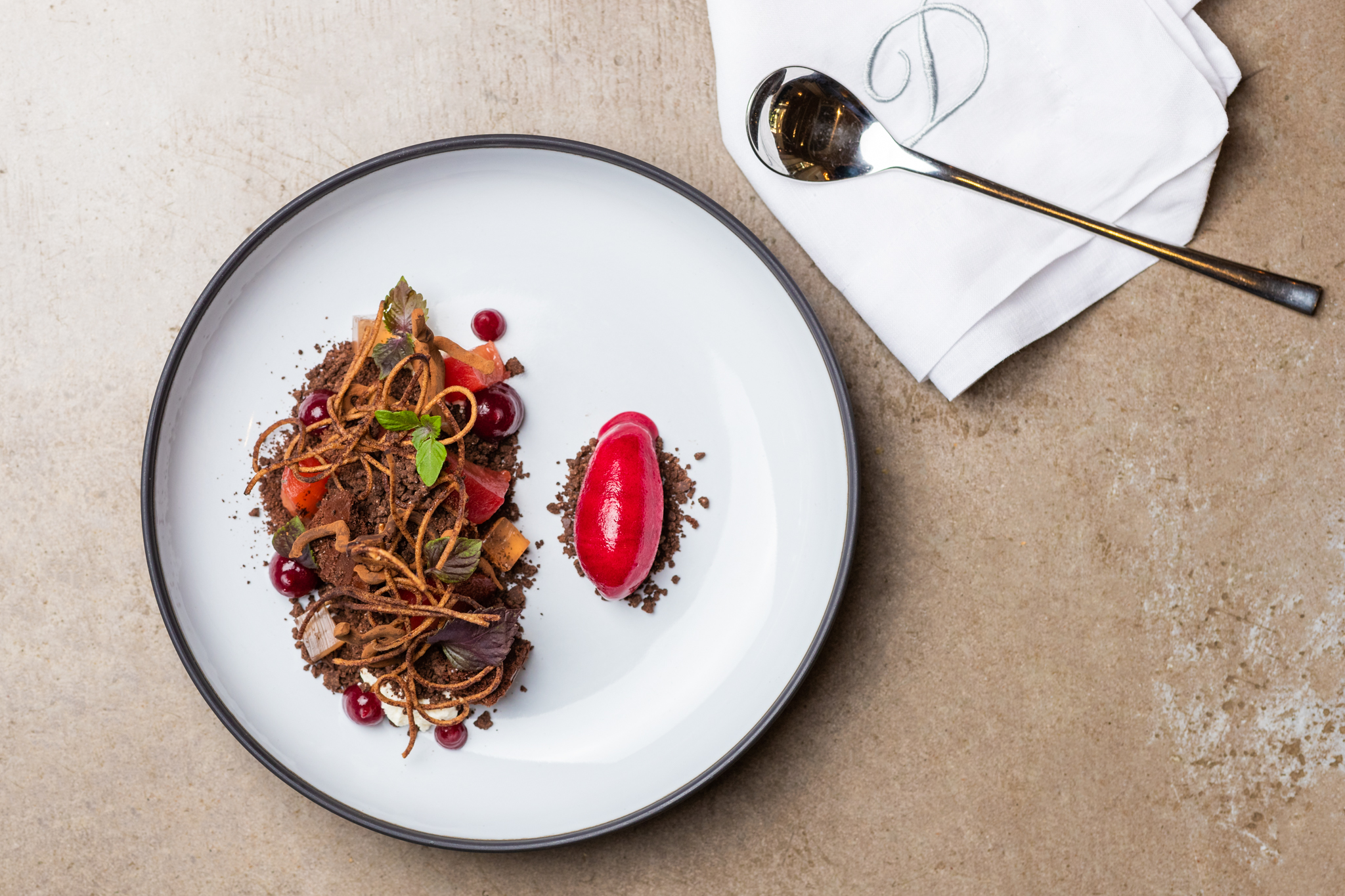 Dining with Delaire Graff Estate's Chef Virgil Kahn of Indochine Restaurant, each colour, each flavour, each texture, each ingredient on the dish is chosen with deep consideration for taste, for sustainability, for character and charm, with the special inflections from a life emerged in cuisine.
But there is a little something else giving life to his artistry lately… Discover it for yourself with his newly-launched menu at Indochine, inspired by his recent journey of discovery in Southeast Asia.
Virgil spent three weeks working and dining in some of the world's best restaurants. His epicurean journey began and ended at two fellow Relais & Châteaux properties. Wanakarn, a beautiful beach resort and spa situated north of Phuket, offered authentic Thai cuisine while Saint Pierre, a one Michelin star restaurant in Singapore, featured contemporary French fine dining with an Asian flare.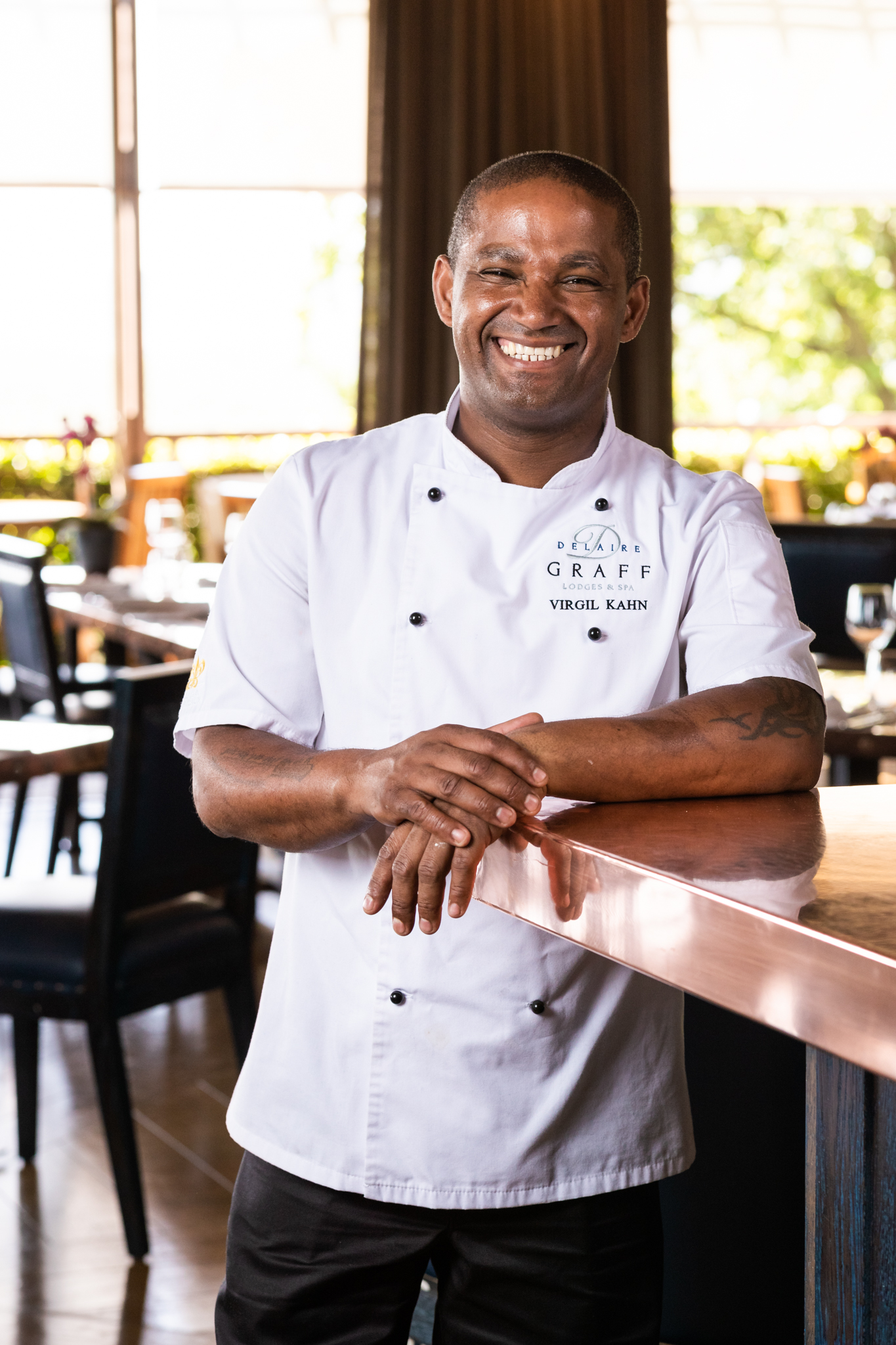 He tasted his way through a 25-course "emoji" menu at world-renowned Gaggan in Bangkok, a restaurant that has held the top spot on Asia's 50 Best Restaurants list for four consecutive years. A highlight of his trip, among other internationally-acclaimed restaurants including Nahm and Paste in Bangkok and Belon and Ronin in Hong Kong, as well as many humble street food stalls which were equally inspirational and bursting with fresh, flavourful dishes.
"I was struck by the discipline, respect and humility of the people I met and the Buddhist way of life in Thailand, it's a culture that permeates the kitchen", said Virgil, who felt at home in the pin-drop peace and calm of the kitchens he visited, in stark contrast to the hustle and bustle of the fast-paced surrounds of Bangkok, Hong Kong and Singapore, cities constantly on the move. As a master chef with a quiet demeanour, he prefers his food to do the talking.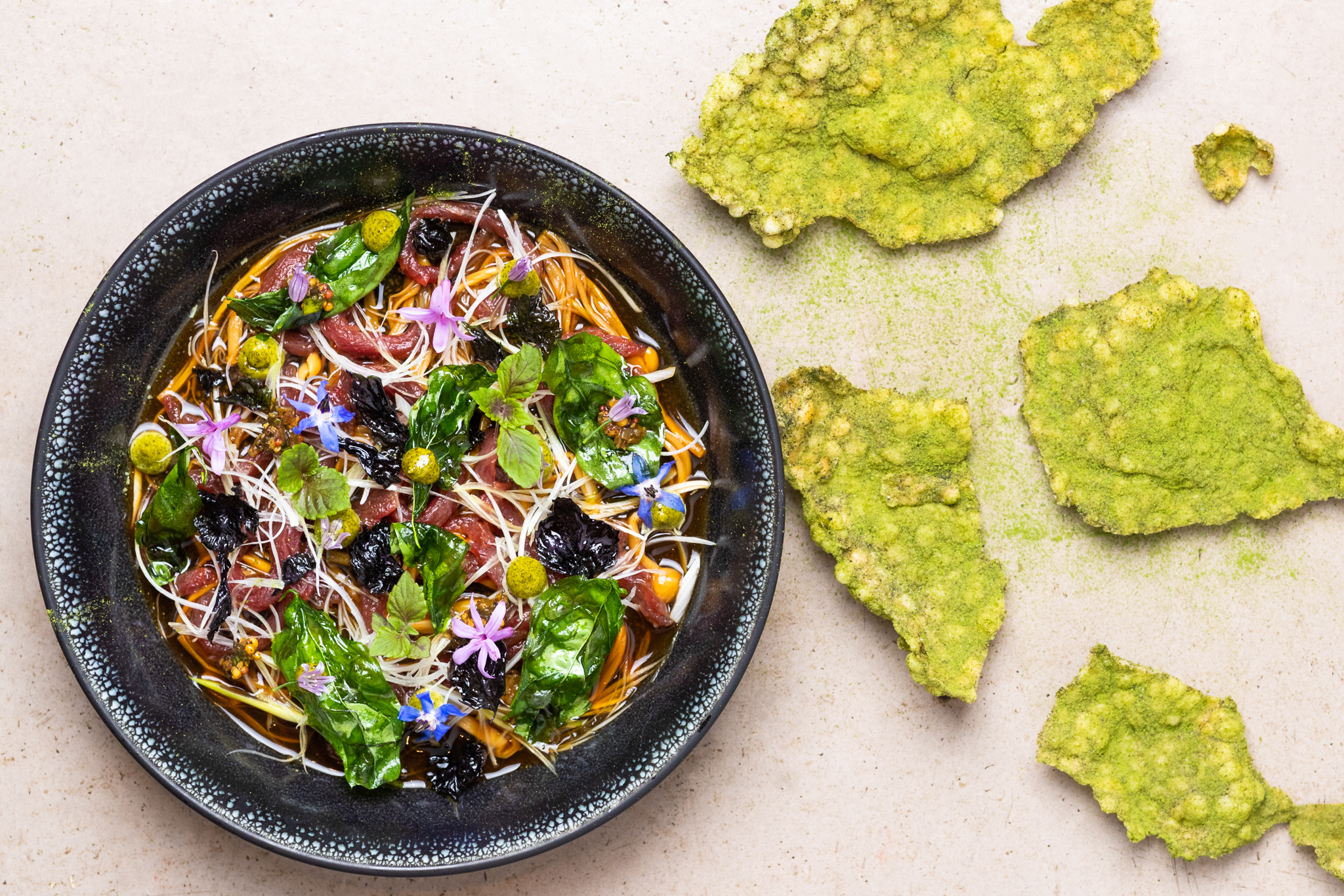 Kahn has crafted a gastronomic experience with his new menu at Indochine Restaurant. Artful dishes present layers of intricate flavours, beautifully balanced and prepared with the utmost precision. The menu incorporates innovative combinations of ingredients and the latest trends Kahn learnt on his trip. His new signature dish brings an original twist to an authentic dish that left a lasting impression on him in Bangkok: an escabeche of tuna lightly cured in a ginger-chilli pickling liquid, served with salmon and ginger floss, caviar, Thai basil, caramelised onion and garlic. A dish so complex,  yet elegantly simple and perfectly refreshing for the upcoming summer season.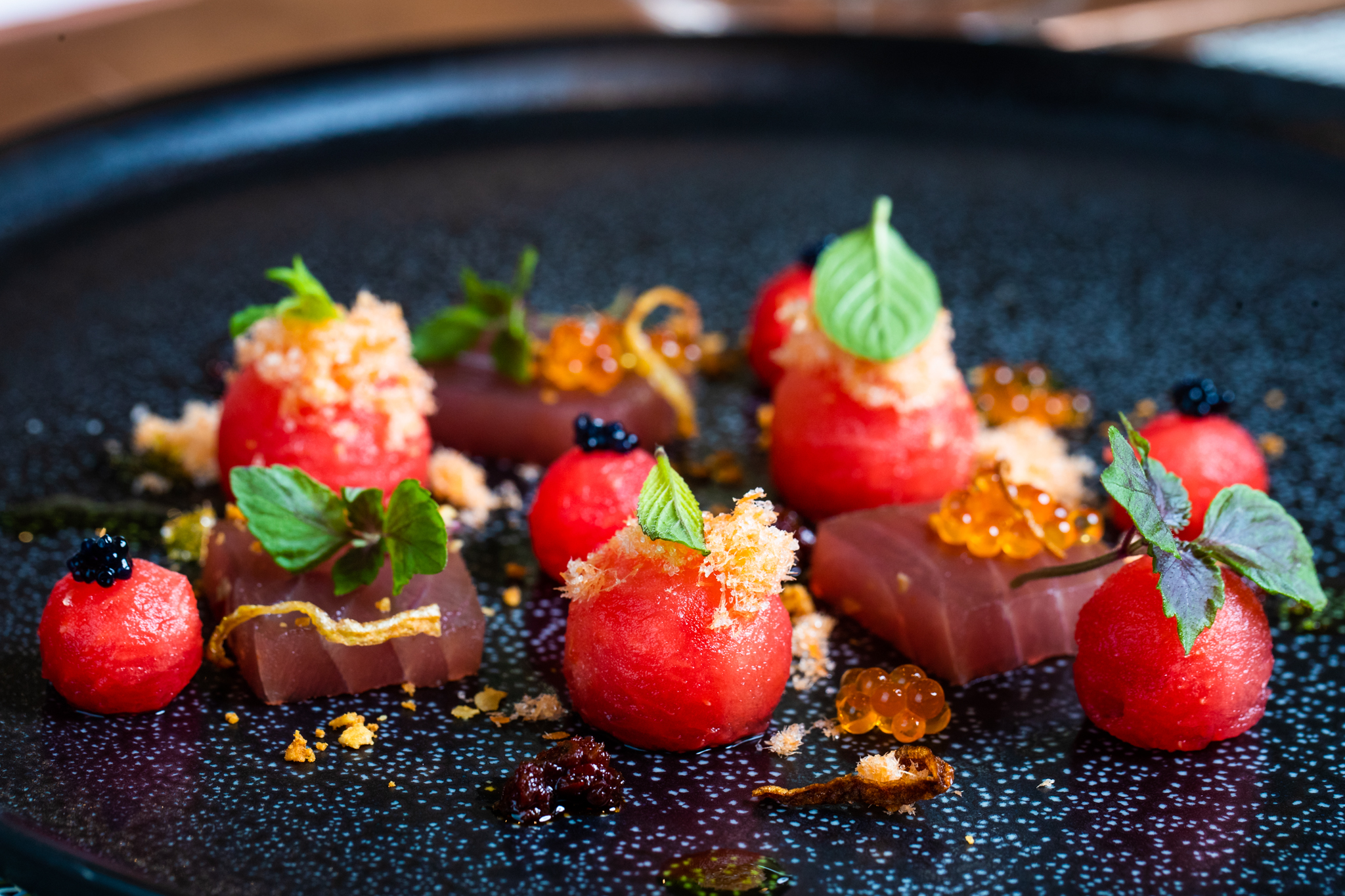 Indochine's culinary creations are a celebration of nature's ingredients. Virgil was inspired by a shared passion for fresh, quality produce. He said, "My hosts placed vast importance on the source of their ingredients, fastidiously researching suppliers, even foraging their own, and made the most of each and every part of an ingredient". Not unlike Indochine Restaurant, whose chefs pick herbs, microgreens and vegetables every day from Delaire Graff Estate's own greenhouse, situated on the picturesque slopes of the Botmaskop Mountain.
While brimming with imaginative new dishes, it stays true to Indochine's food philosophy for which it has become well-renowned. Chef Virgil not only looks abroad for inspiration but also incorporates the rich inspiration on Delaire's doorstep, creating a unique Afro-Asian culinary concept at Indochine Restaurant that is not to be missed. Here, guests can dine under a swirl of over 1000 swallows, an exceptional art installation by acclaimed South African artists, Lionel Smit and André Stead. A deep blue and copper colour palette creates an elegant backdrop for Indochine's fine-dining food theatre, with exquisite views that stretch all the way to Table Mountain.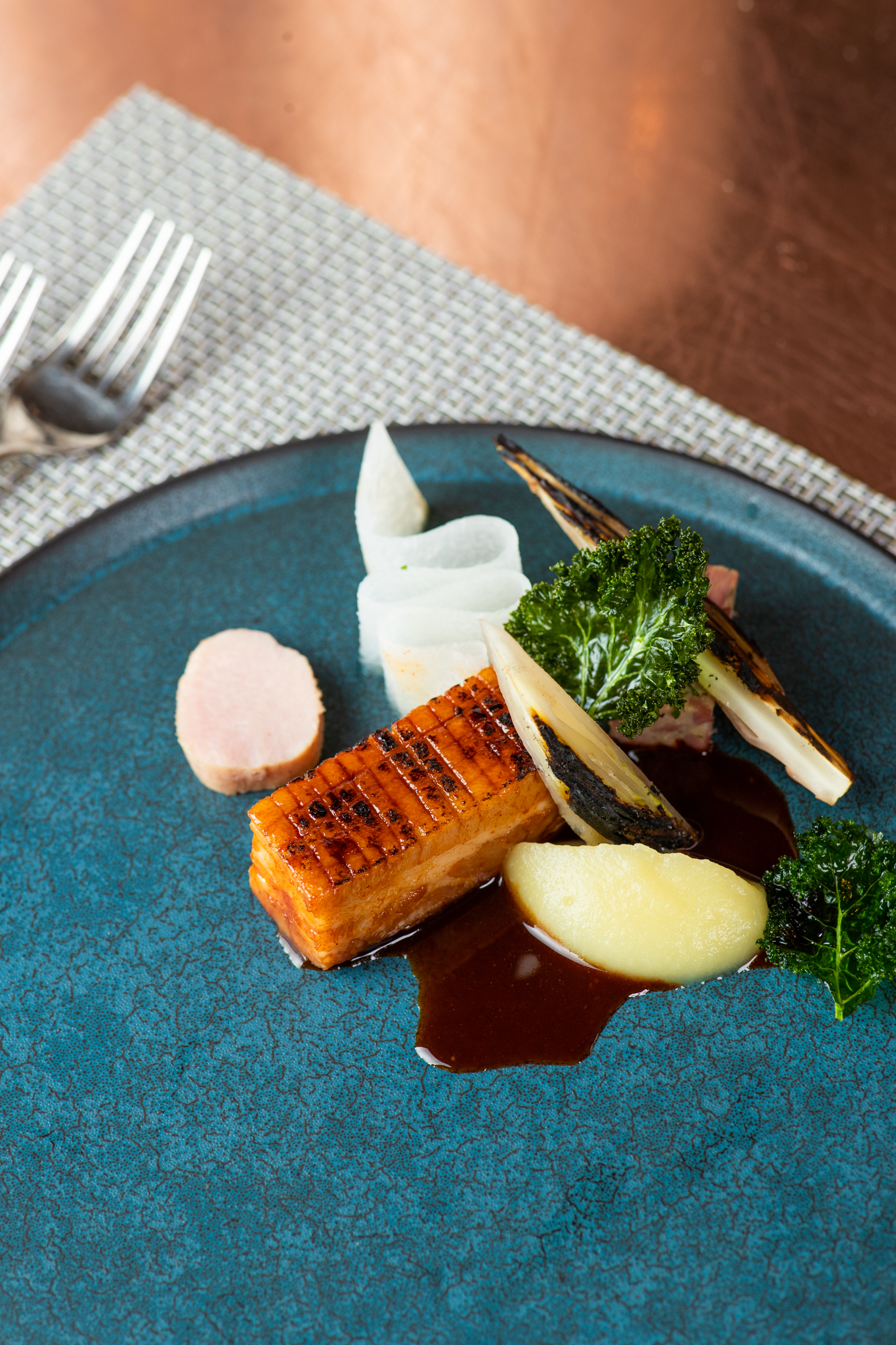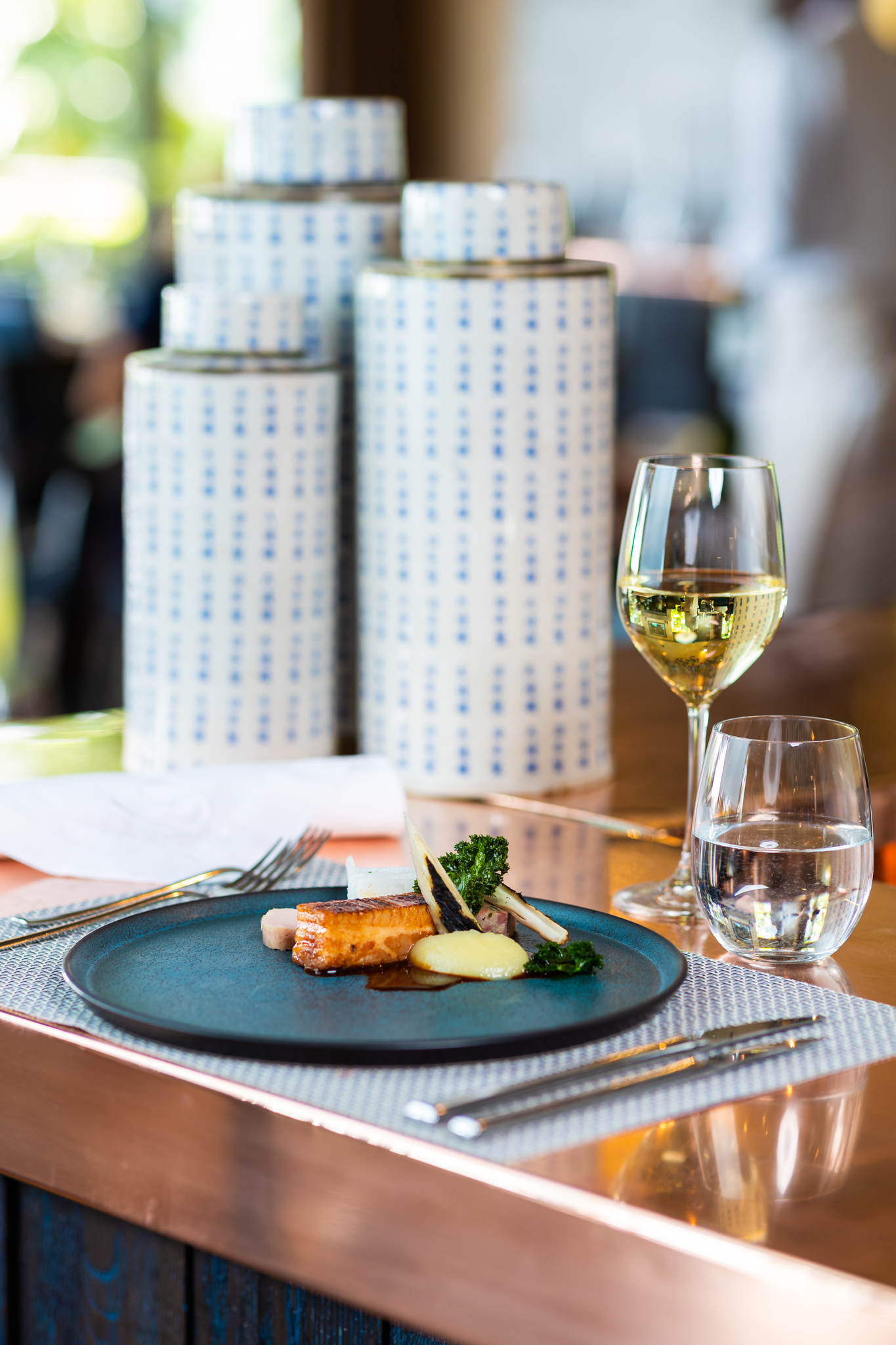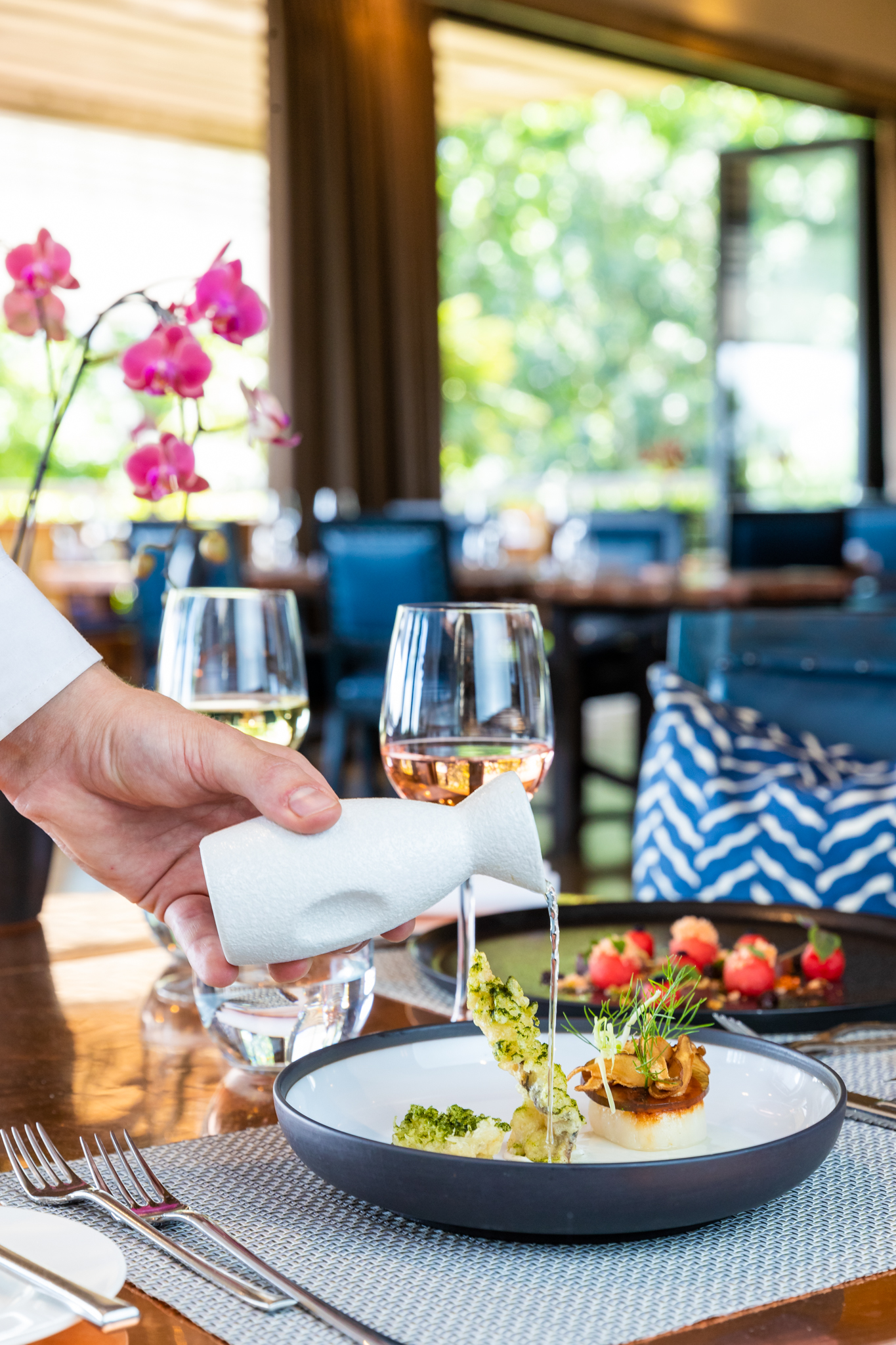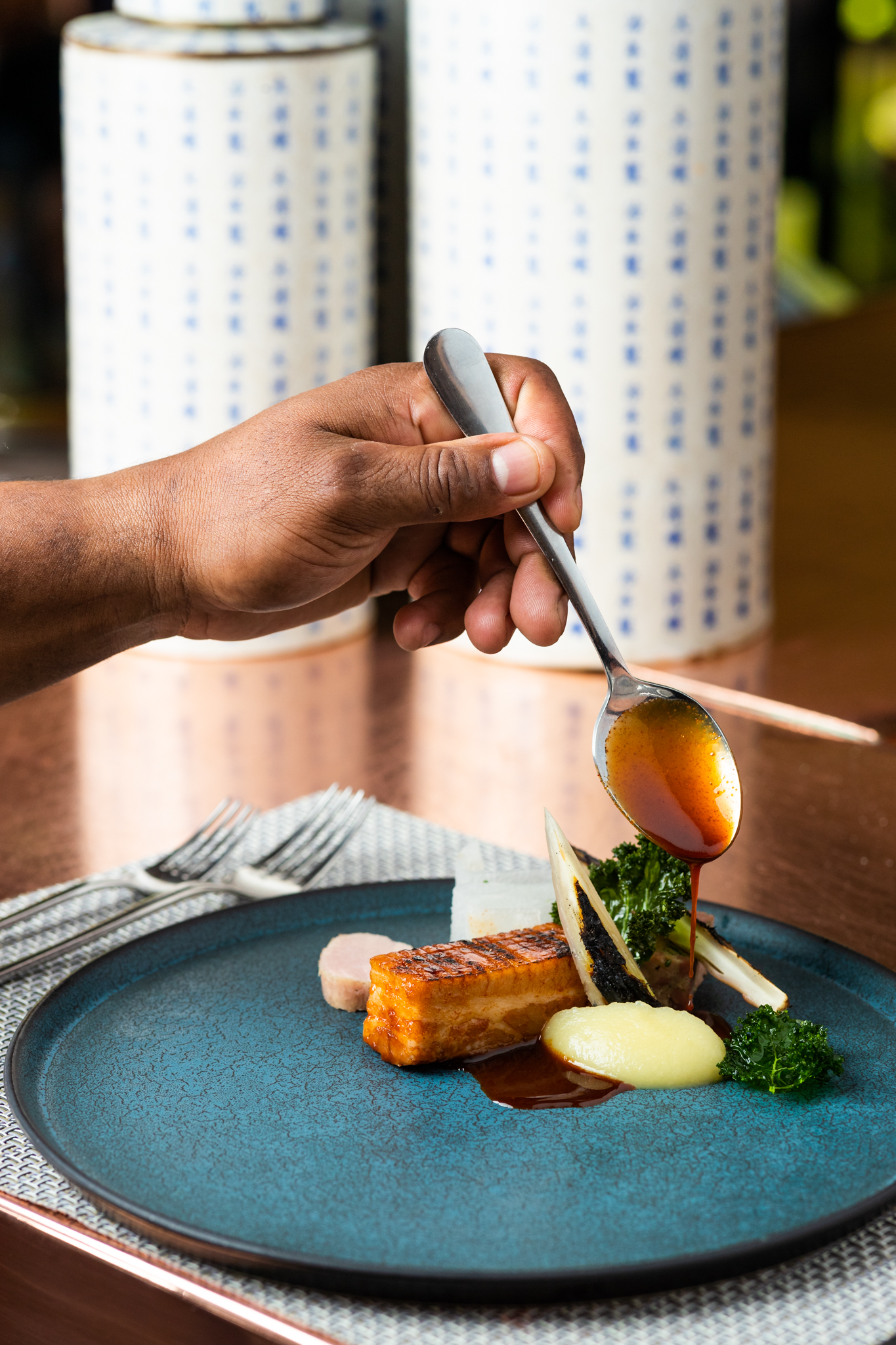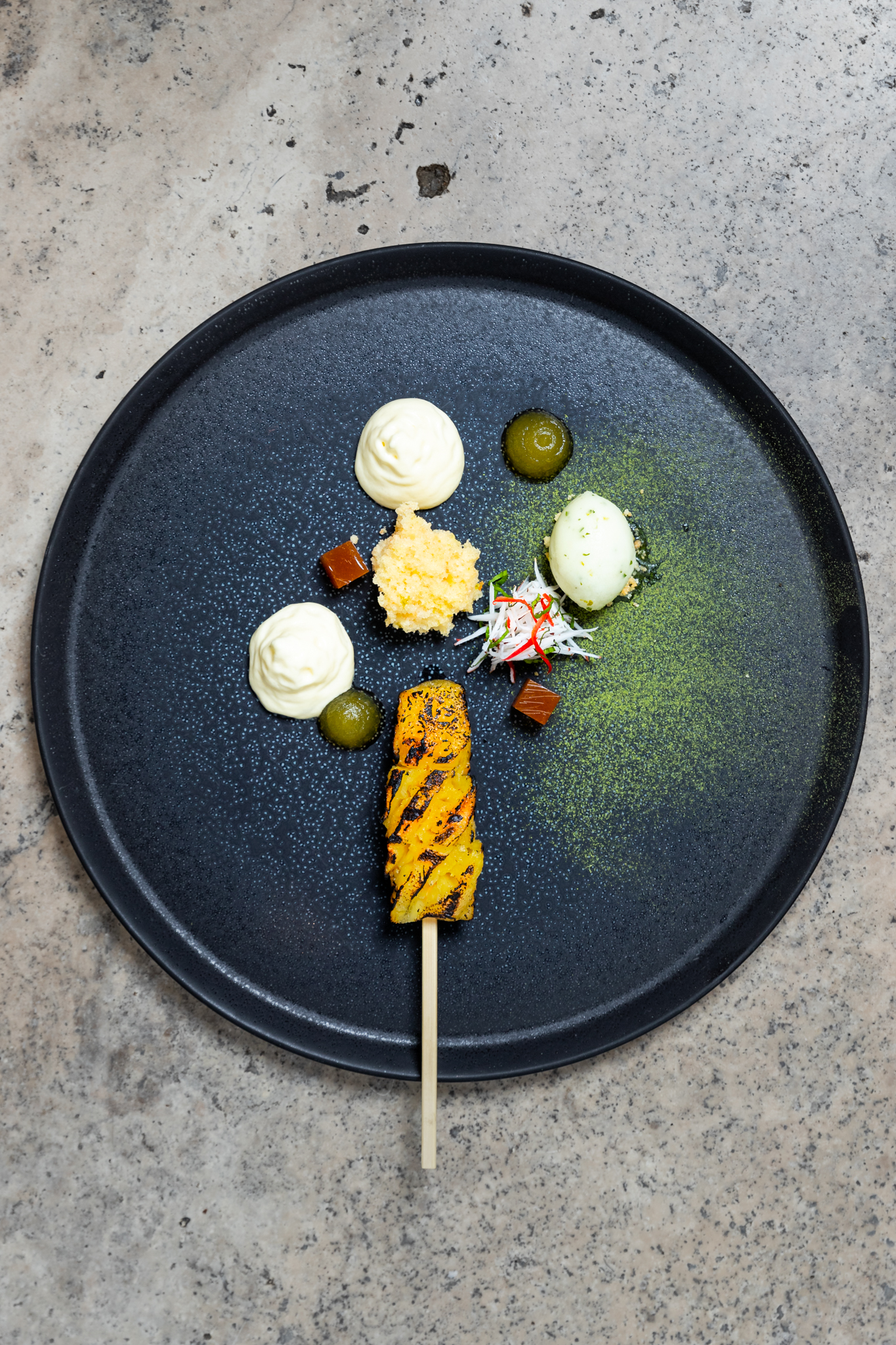 For Indochine bookings and enquiries, email guest.relations@delaire.co.za or call +27 21 885 8160. Read more >