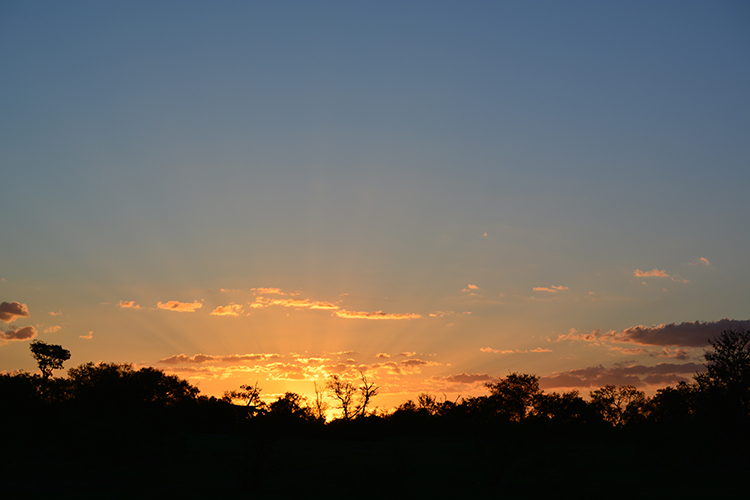 "The measure of intelligence is the ability to change." ― Albert Einstein
intelligent – ɪnˈtɛlɪdʒ(ə)nt/ (adjective)
a. having or showing intelligence, especially of a high level.
b. able to vary its state or action in response to varying situations and past experience.
---
The majority of us may not be as intelligent as Einstein, but we're definitely not as intelligent as Nature. It's a humbling fact, not an insult. It's comforting too, to know that something much smarter than us is at the helm. That's the way I see life, it's not the preference, perhaps, of one who treasures a strong grip on control, but I like to yield to a force that is greater than me and to let it teach me all that it knows. A force like Nature.
Nature's unmatched intelligence, its ability to adapt to change, is perfectly, beautifully, displayed in the wilderness of South Africa's Londolozi Private Game Reserve.
Someone who has experienced just about every season, if not all seasons, at Londolozi is Dave Varty, co-founder and owner of this iconic Relais & Châteaux safari lodge in the heart of the Sabi Sand. Having spent many, many years in the reserve, Dave and the Varty family's lives have encountered their own changing seasons here. Theirs is a life cycle intertwined with the cycles of the wilderness. If anyone understands nature and its ever-changing moods, it is Dave Varty.
---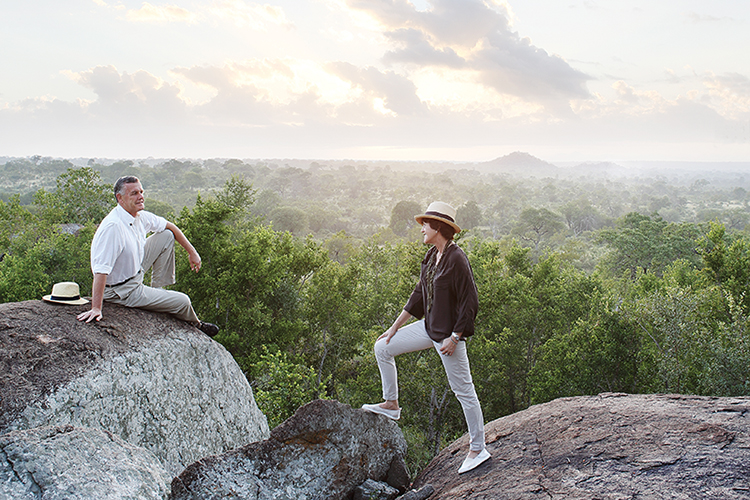 Above: Dave & wife, Shan Varty, at Londolozi
---
In his blog, A Dry Year: Why This May be a Good Thing for Wildlife, this great conservationist explains why a drought doesn't necessarily mean devastation, but rather, quite simply, a different season…
"Countrywide in South Africa… there is a lot of talk about drought and its devastating effect on agriculture and the economy. Whilst this is undeniably true it is important to understand and recognise that the wildlife of Africa has evolved over eons of time and survived countless cycles both wet and dry."
There are many benefits that come with a drier season, for instance, the wild dogs who are thought to thrive in these drier conditions, as Dave points out, "less cover makes it far easier for the dogs to hunt and safer for them to avoid tree stumps and foliage as they run at high speed after prey. The thinned bush also helps them to spot big predators such as lions who actively hunt and kill wild dog pups."
---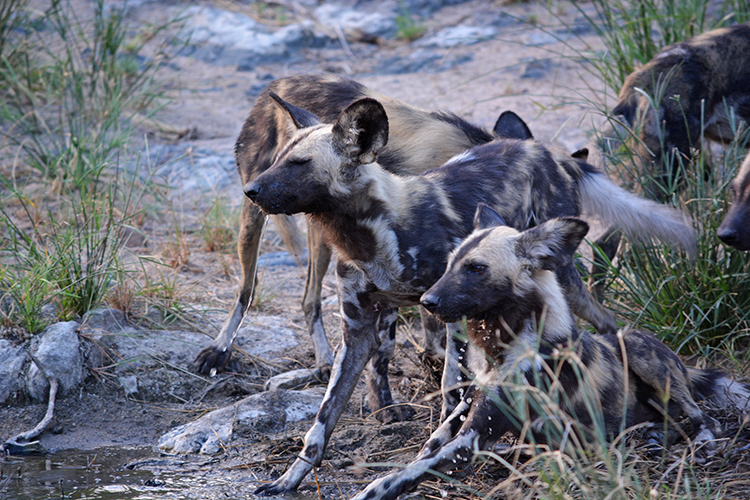 Above: "Nature has often been described as intelligent, able to adapt to the ever-changing patterns." – Dave Varty
---
"Animals are also by nature incredibly resilient and although the amount and quality of food is depleted they can adjust their diets where necessary. For example, a buffalo, which is thought to be strictly a grazer, does in fact begin to browse near the end of winter or in drought conditions, to supplement what is missing in their diets."
Browsers munch leaves, bark and green stems from plants, while grazers nip vegetation closer to the ground.
"The low rainfall cycles also favour the short grass feeders like wildebeest, who thrive and multiply whilst the improved visibility is likely to result in more unique sightings such as ant bear, civet, pangolin and the like. In this area, currently, the density of general game such as impala is also above the carrying capacity of the land and drought serves as nature's way of removing the weak from the population and re-establishing a balance in the environment."
---
A Look At Londolozi
In celebration of Londolozi turning 90 this year, we bring you a look at the reserve this season, through these spectacular images from Marina Carlaw, a recent guest at the lodge.
[Read Marina's TripAdvisor review of her safari here.]