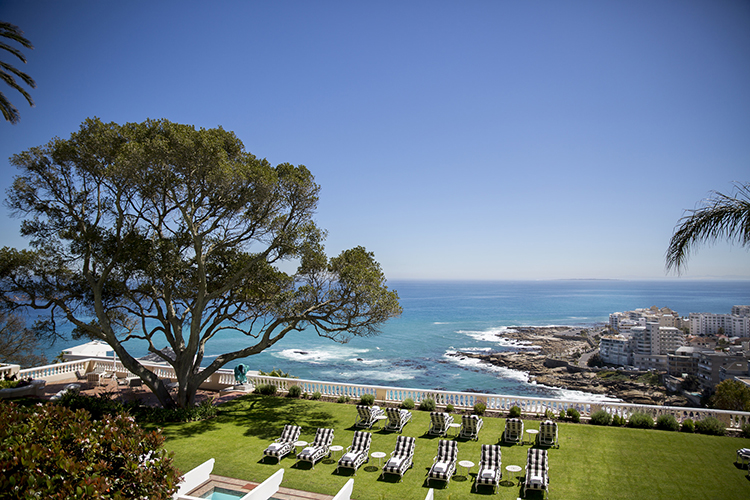 The minute the sun begins to dip, Capetonians go in search of the terrace. The same has been said about Paris, but the preferred time in the City of Lights is when the sun starts to show its face. The terrace is part of the art de vivre in Paris as much as it is in Cape Town, but here, in the Mother City of South Africa, locals prefer it when the late afternoon sky starts to usher in new pinks and purples and a cooler evening takes over. Before then, when the sun is highest, most of us are on the beach or resting indoors, after a morning of hiking and market shopping and breakfasting on similar terraces. As the sunset approaches, terraces all over the city fill up, whatever day of the week. Camps Bay, Clifton, Sea Point, Bree Street, Kloof Street… But our favourite terrace in the city, for the privacy it affords, is Bantry Bay's Ellerman House.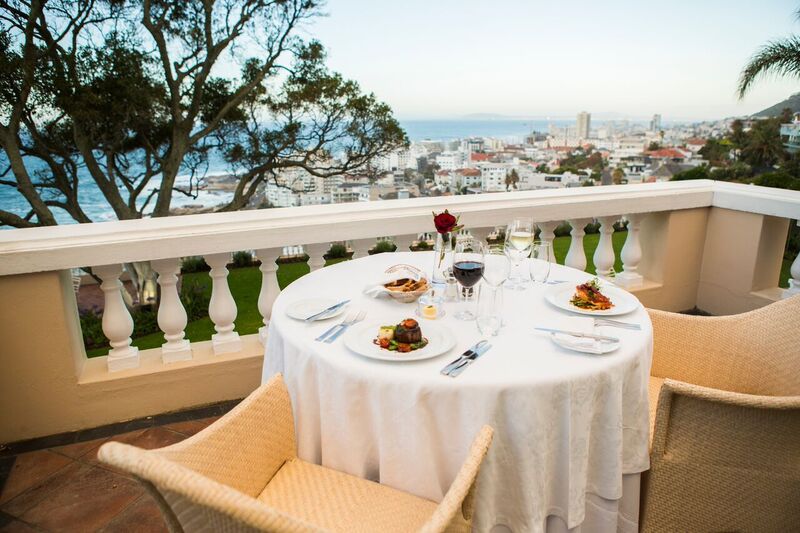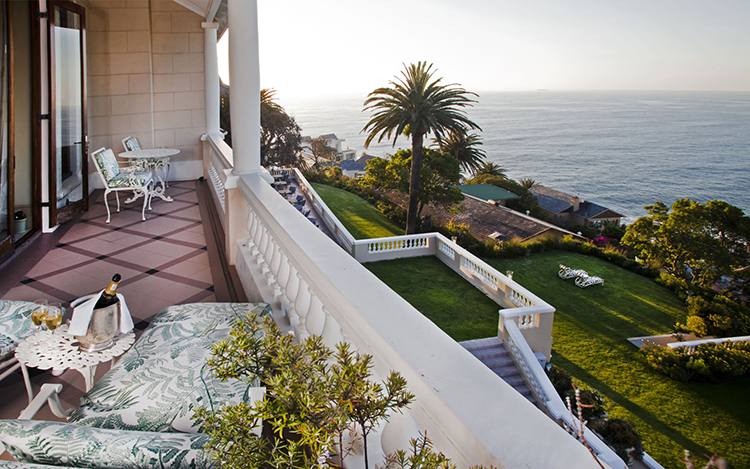 The terraces here see all – whether they belong to the private suites and villas or the patio beside the swimming pool. They catch the crumbs of the morning's croissants and the froth of the eagerly sipped cappuccino. They feel the caress of bare feet, cool from an afternoon dip, and the stride of heels as the dinner hour arrives. They see what we don't and that's why we seek them out – for the intimate moments we can experience on them, moments they won't share with others. The terrace is an ode à la vie, an ode to life, a place to enjoy a few of our favourite things about Ellerman House… the setting and view, the garden, the food, the wine and the relaxation of it all.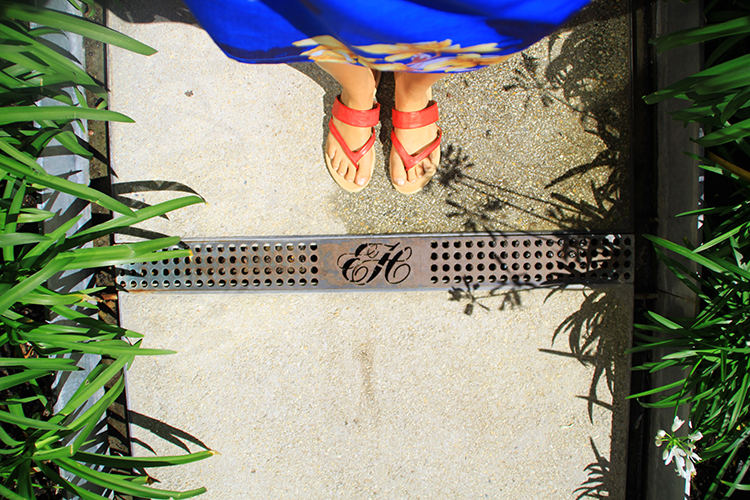 This month, Ellerman House is celebrating the reasons you'll #neverleave their grand mansion in Bantry Bay and we thought we'd offer our five reasons too… in our own ode à la vie.
---
1. Rest a while…
"Spending a day at Ellerman House is an experience on it's own. The Spa is one of the favourite spaces where guests relax and unwind after a long flight or a tour in Cape Town. Guests are invited to stroll through the indigenous garden and breath in the fresh ocean air. Dine on some of the finest cuisine on either one of our three terraces all overlooking the magnificent Atlantic Ocean."
– ELLA CUYLER, MAÎTRE DE MAISON
---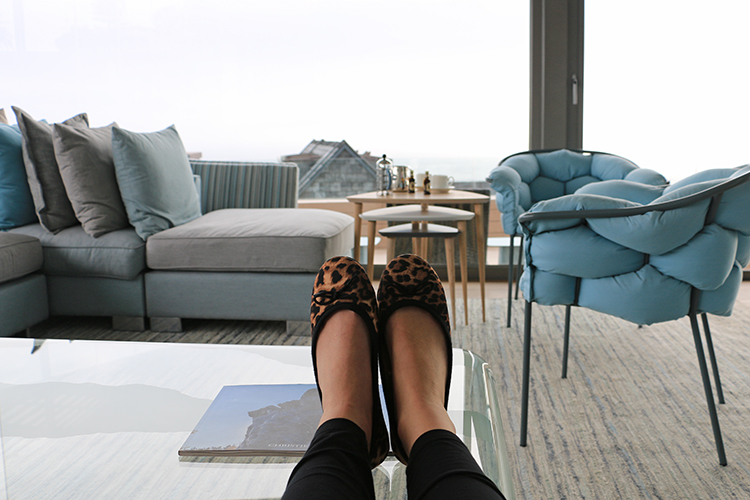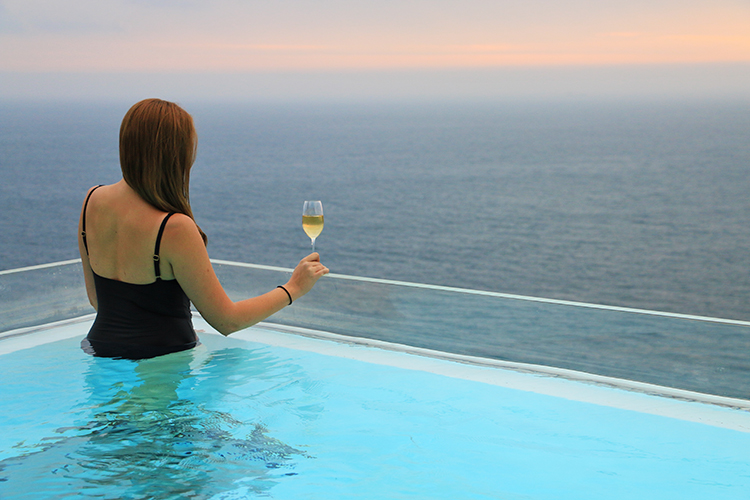 Discover more about the spa experience at Ellerman House in our blog, The House of Health.
---
2. Art de vivre
"Ellerman House has one of the most important art collections in South Africa dating back to the mid 1800s. Guests can take a guided tour through the collection in the victorian mansion and the Contemporary Art Gallery. Guests can also join us for the Art in the Winelands Experience or the Art in the City Experience where they will be taken on a tour through either the winelands or Cape Town to experience the local art."
– MARGARET GRADWELL, ELLERMAN HOUSE ART CURATOR
---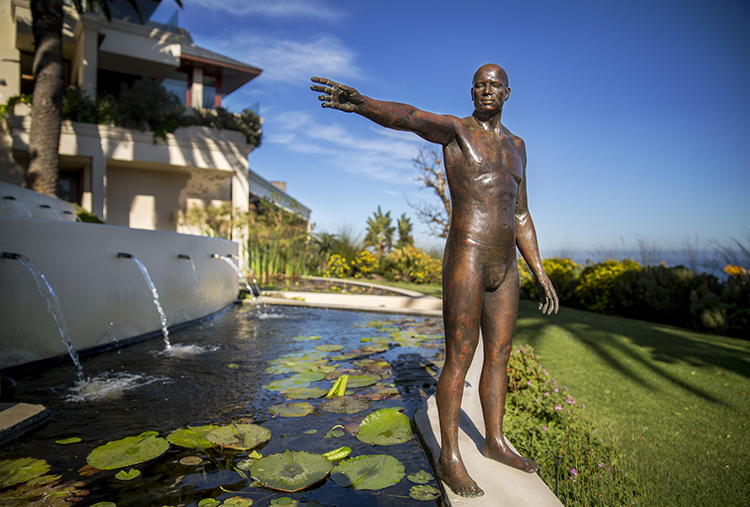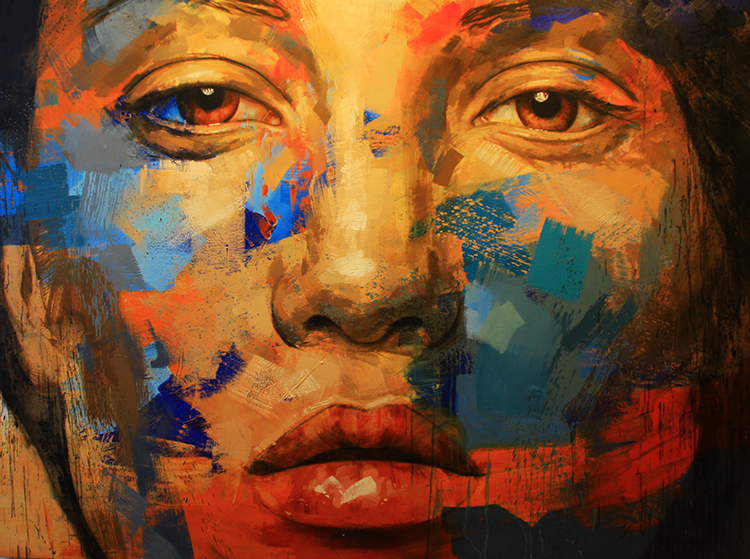 ---
3. The Setting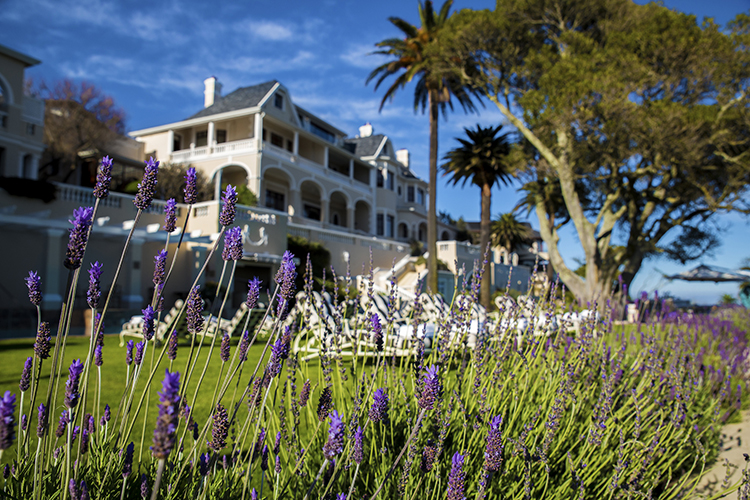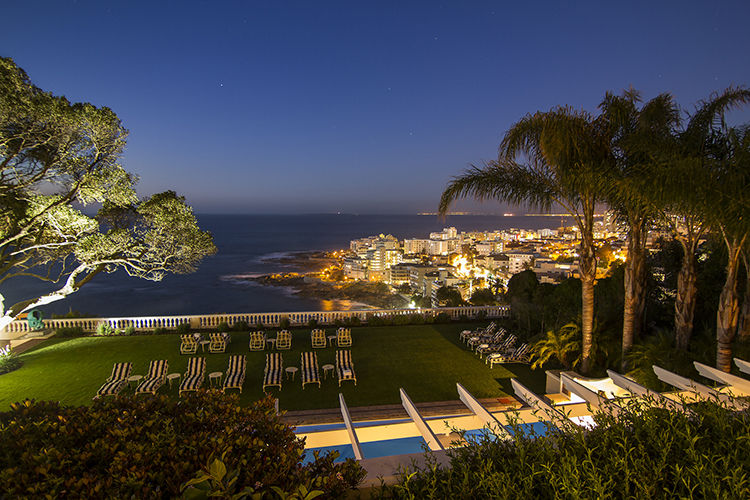 ---
4. Wine
"Let Ellerman House take you on a journey through South Africa's wine in the state-of-the-art Wine Gallery where guests can enjoy Daily Wine Tastings, The Dom Pérignon Experience and brandy tastings. Guests who would like to learn more are invited to the Signature Constantia Experience or Signature Stellenbosch Experience where they are taken on a tour of three famous Cape Winelands Farms."
– MANUEL CABELLO, OENOLOGIST
---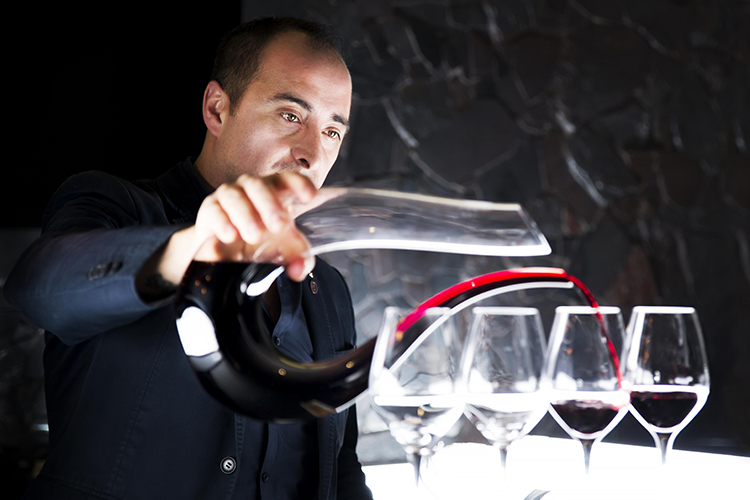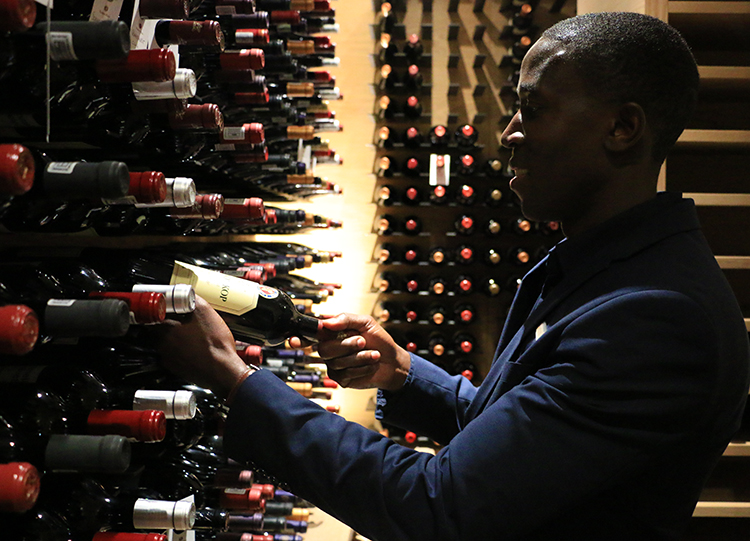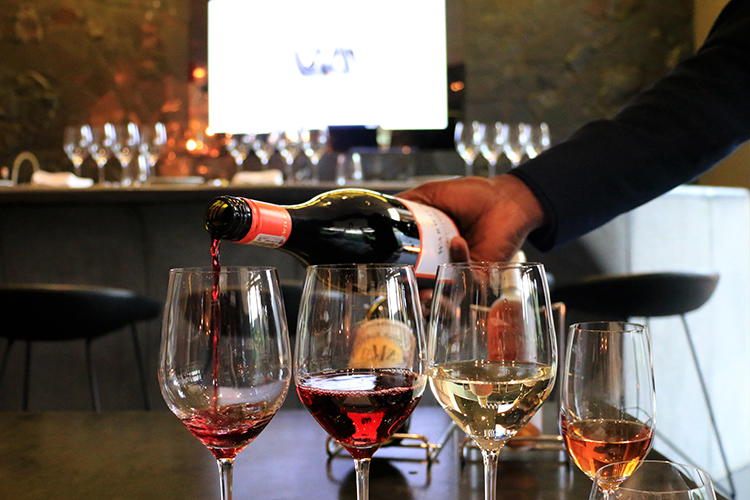 ---
5. Food
"You need to reflect the feel of a place, my recipes are not transferable, I always ask myself whether I can create ingredients better in-house first, rather than buy it in. Usually we do better ourselves."
– VERONICA CANHA-HIBBERT, CHEF
---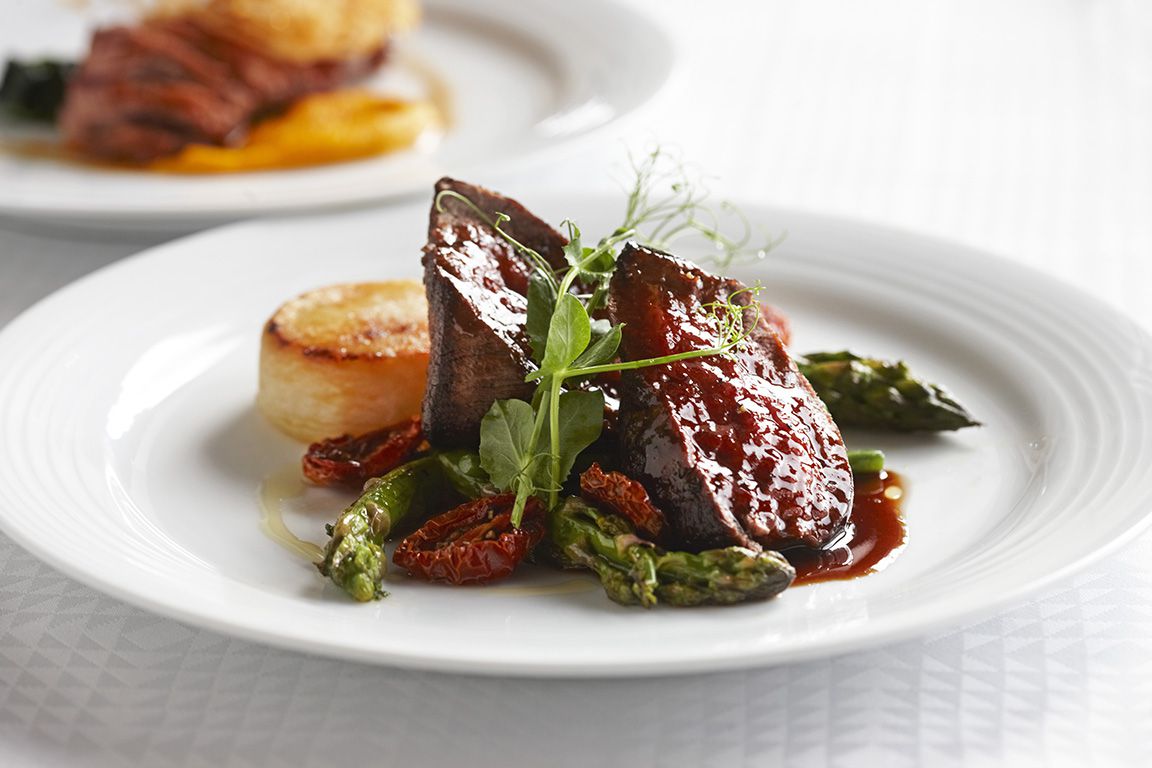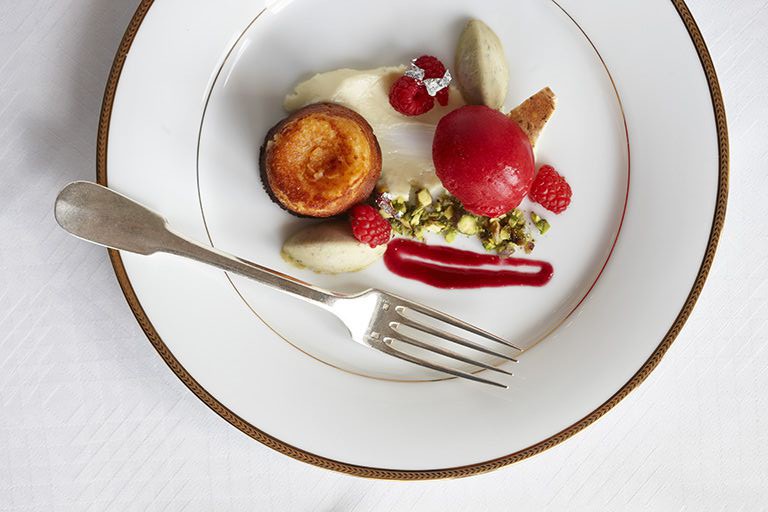 ---