In our Relais & Châteaux online magazine, Instants, we featured a piece, entitled, Water Babies: Indian Ocean Islands For Kids, an introduction to the beautiful island getaways between Africa and Asia that welcome young ones of various ages.
You can read the full article here. But we still had a few images to share – from one of our travellers, Royal Chundu Owner & MD, Tina Aponte, taken on a recent family holiday on the island of Madagascar. Here they are below – from learning to surf on upside-down kayaks and head massages with lemurs to sunsets so beautiful they won't be lost on you or your little ones…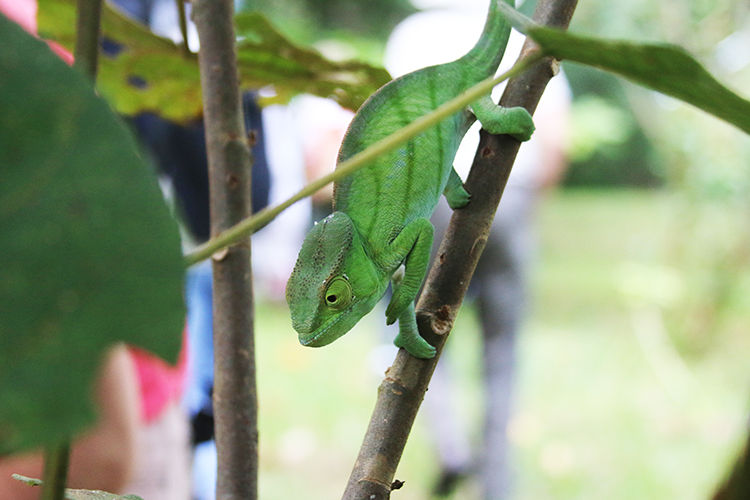 Where to stay:
IN A NATURE RESERVE ON THE NORTHWEST COAST OF THE ISLAND, Anjajavy l'Hôtel welcomes kids from one year of age. Its rosewood villas stretch out over the beachfront beside the Mozambican Channel in the otherworldly Moramba Bay. Little ones are encouraged to join the family on catamaran and snorkeling adventures, fishing trips, splashes in the pool or water-skiing out in the open seas.
Read below: for our list of five kiddie favourites at Anjajavy l'Hôtel
Best time of the year to visit Madagascar: April to October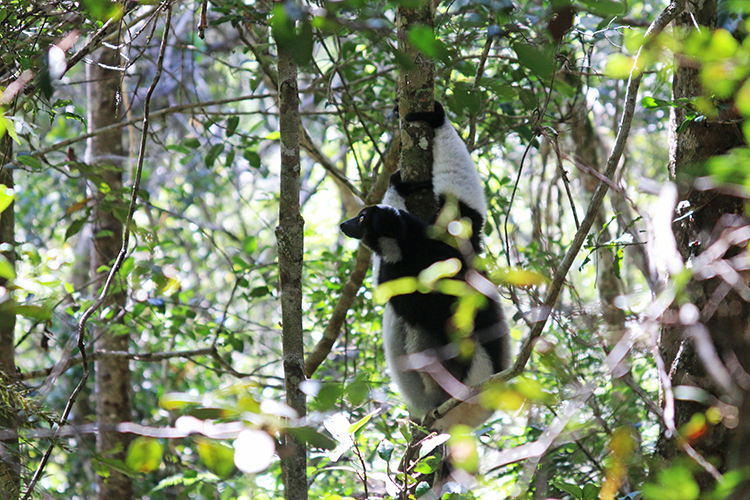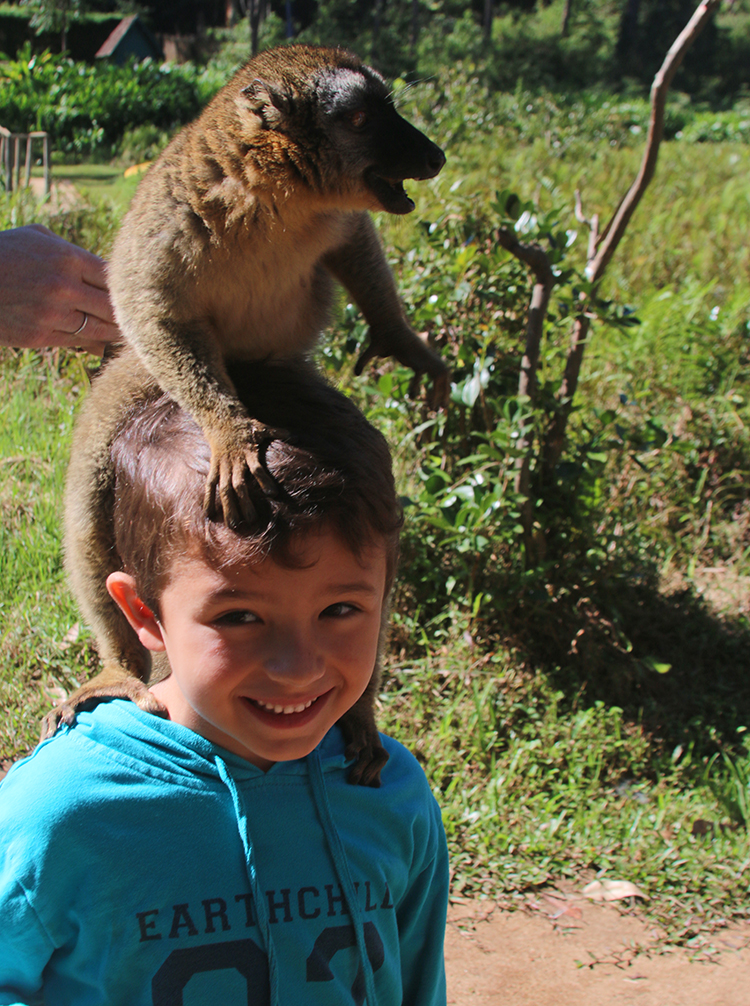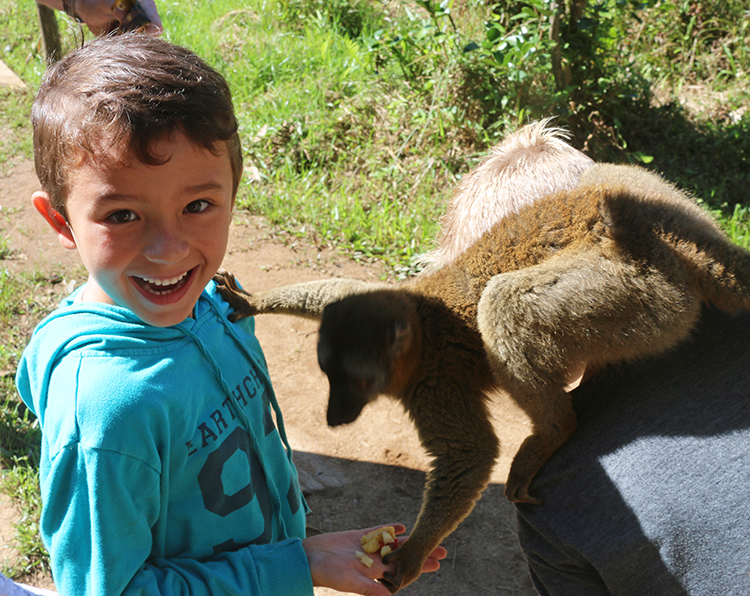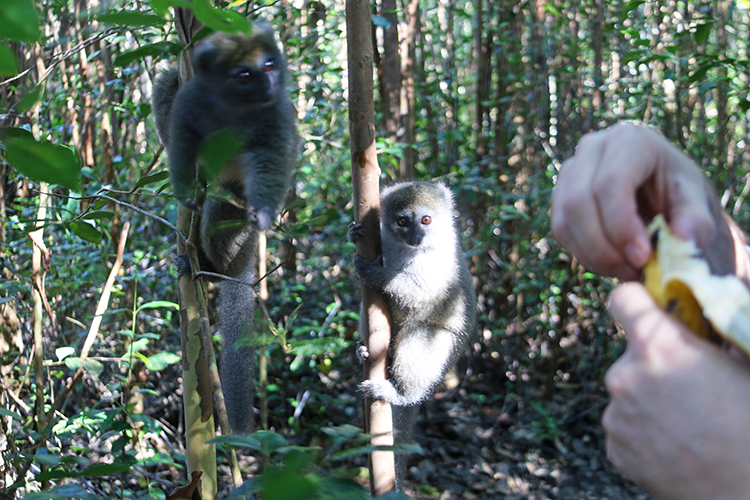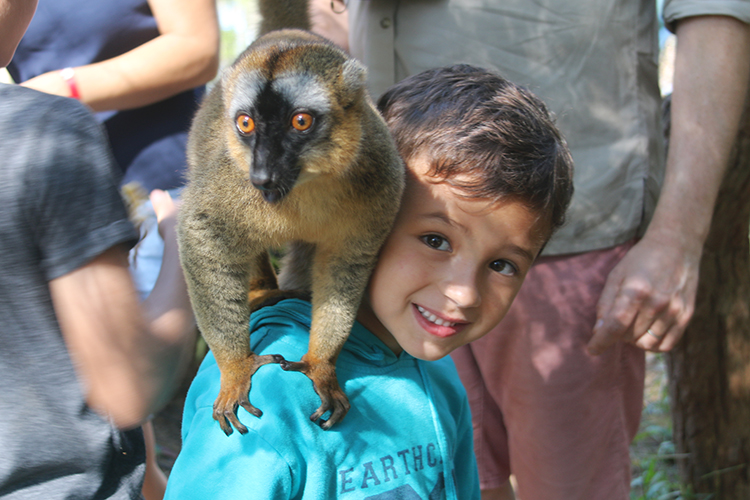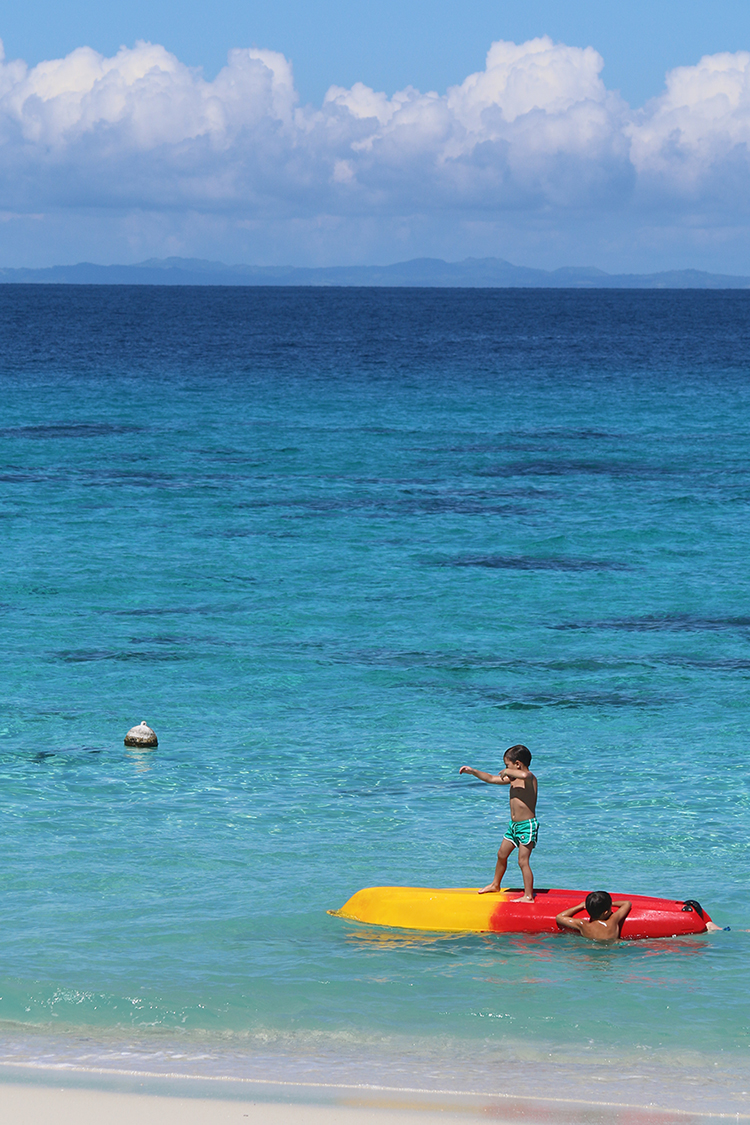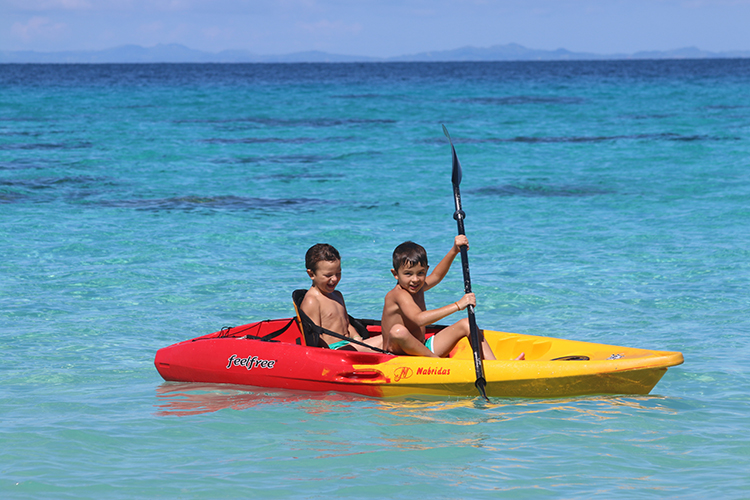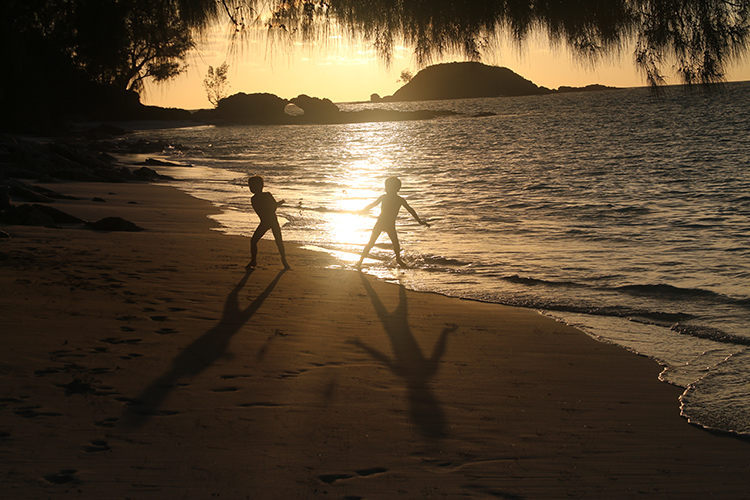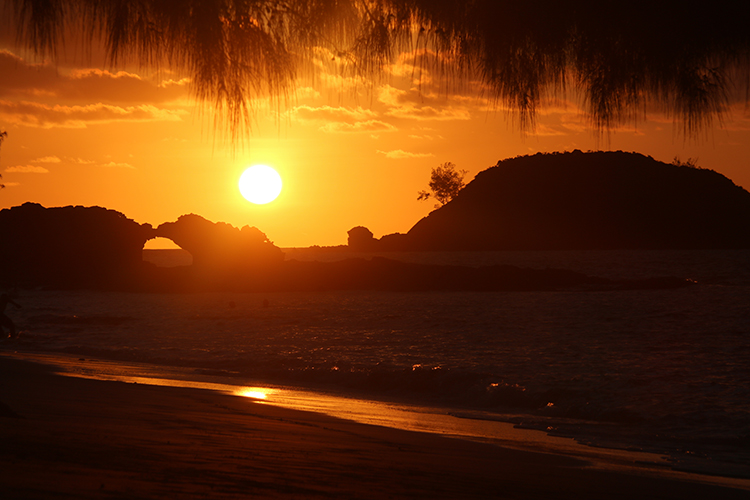 ---
5 Things Kids Can Look Forward To At Anjajavy l'Hôtel…
1. The Indian Ocean only a few sandy footprints away…
---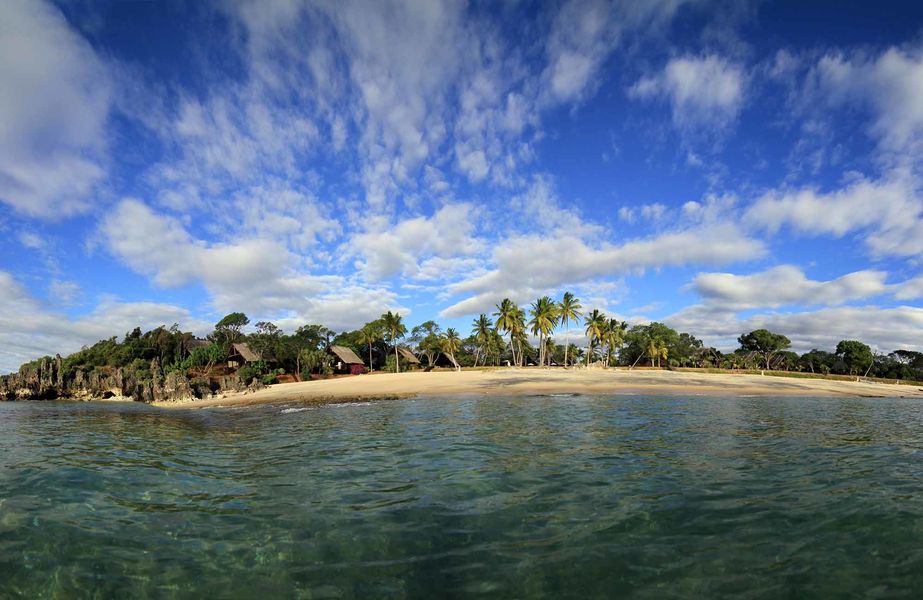 ---
2. Meeting animals they might never have heard of before…
Lemurs, chameleons, tortoises, humming birds… "There are probably few places on earth that offer such an authentic, up-close contact with nature. You might discover a new, as-yet unknown native species yourself, like several visitors each season do!" –  RADO RASOLOFOSON – Anjajavy l'Hôtel, HEAD OF GUIDES AND MOUNTAIN PATROLMEN
---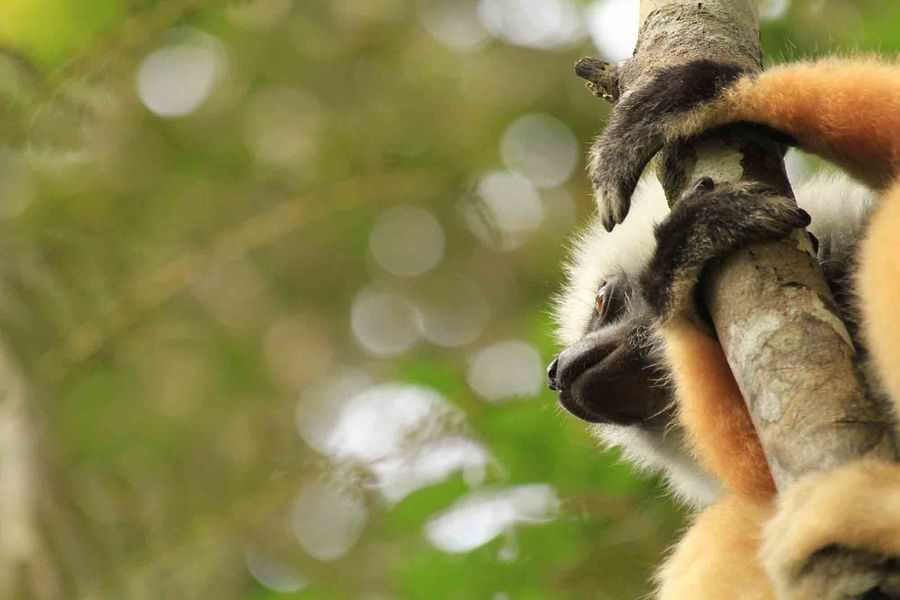 ---
3. Getting in touch with their inner explorer…
Madagascar is one of the last remaining unspoilt oases on the planet. A world of wonder to curious little minds with virgin forests, savannas and tiny islands to explore and new plants to discover – cocoa, vanilla, ylang-ylang, papyrus and other carnivorous species…
---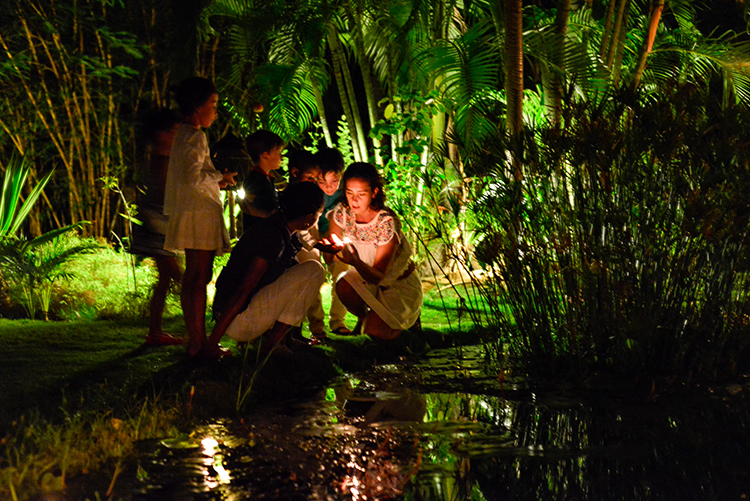 ---
4. Making new friends…
during visits with the local community that work closely with the hotel and on festive nights at Anjajavy l'Hôtel.
---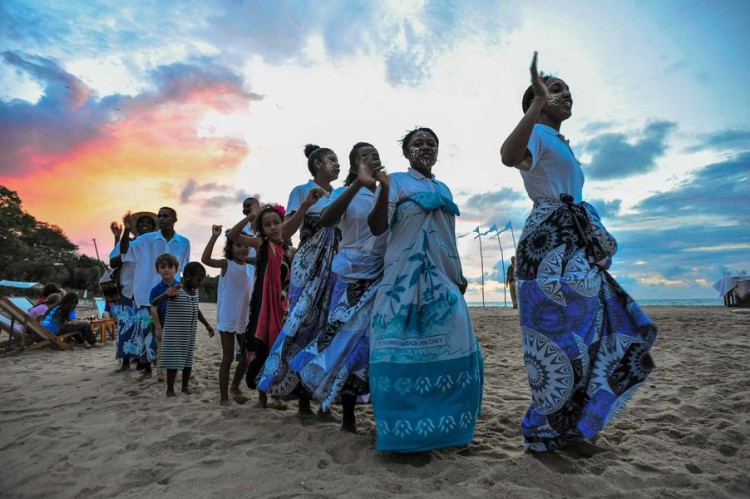 ---
5. Countless "that one time" stories to go home with…
Whether fishing, swimming, water skiing, mountain biking, nature hikes, catamaran cruises or otherwise.
---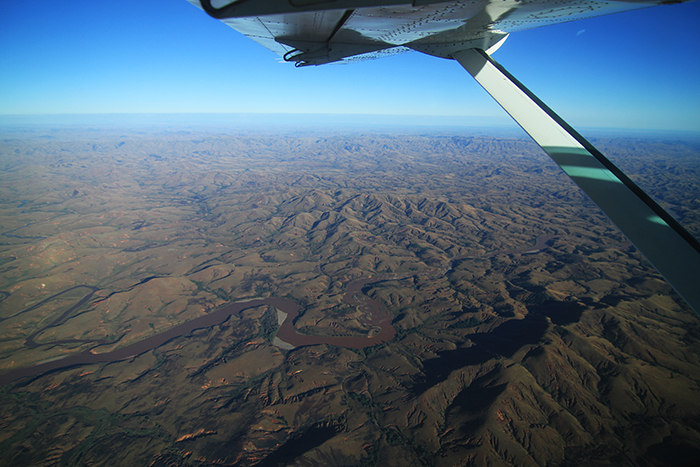 ---
Should you be interested in finding out more or travelling to Anjajavy l'Hôtel with your own brood, feel free to contact us.