I can tell you one thing that I know for sure. If you have a camera, which translates to, if you have a cellphone, you will take at least three photos of this face…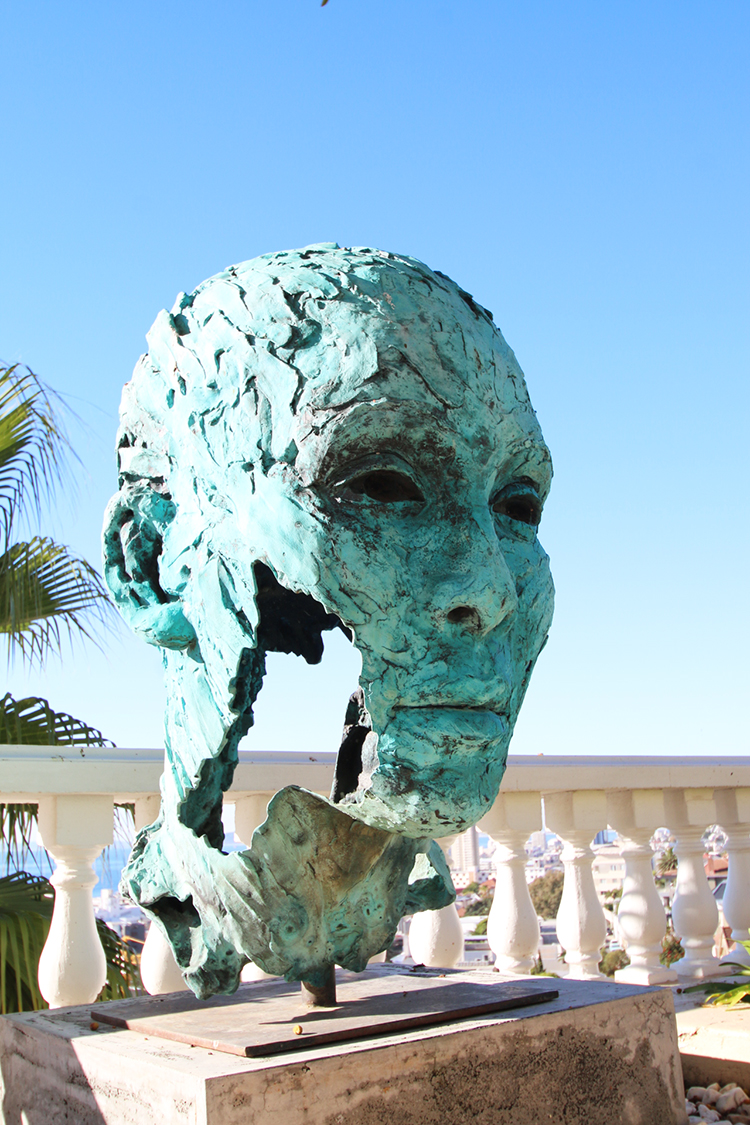 You will do so from the left, the right and the front and you might even, like me, go beyond that, capturing it in the different light from sunrise to set. You might try four different cameras on it… the professional one (Canon for me), the weird one (GoPro), the happy snap one (Sony CyberShot) and the quick pic (the cellphone).
You see, this face, like the face of a you and a me, is more intricate than you first perceive. It deserves attention. It deserves a closer look.
Crafted by artist and sculptor Lionel Smit, it is the Large Malay Girl Fragment resting on the shoulders of the Ellerman House terrace, the Atlantic Ocean stretching out behind her. She is the most-photographed sculpture in the hotel's garden and sits quietly observing the goings-on.
She holds the secrets of visitors from near and far, their words and actions, and I'm convinced that you can almost see each story breathing more and more life into her as the years pass. You see it especially in those eyes. Perhaps I'm merely looking too closely or enjoying gin o'clock too freely, but the girl has layers.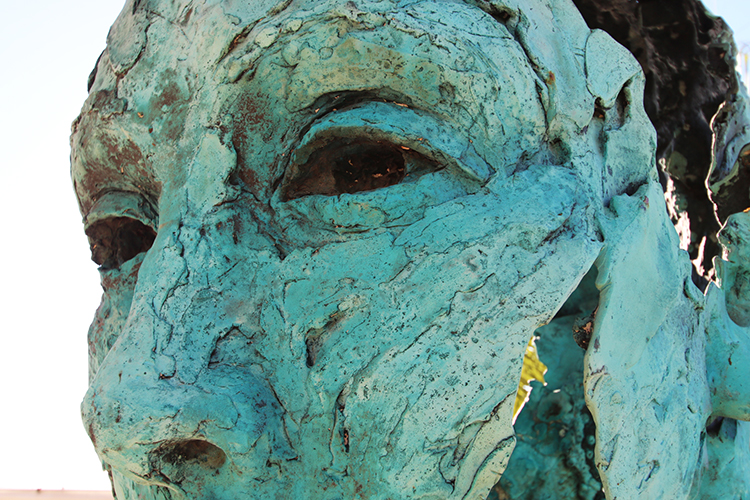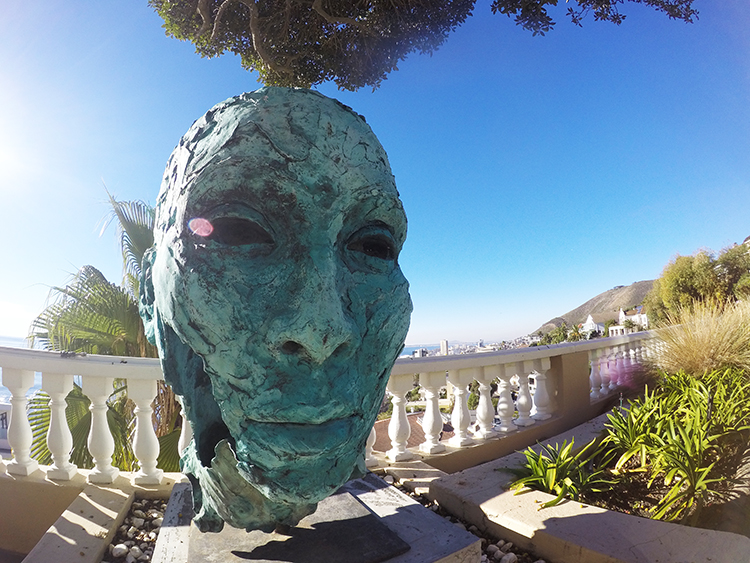 Lionel Smit's work features elsewhere on the estate and similar effects can be detected in both his paintings and sculptures. In this specific piece, it almost looks like the layers were added in the same manner in which paint would be layered to a canvas. As he does in this exquisite artwork in Ellerman House's  Contemporary Art Gallery…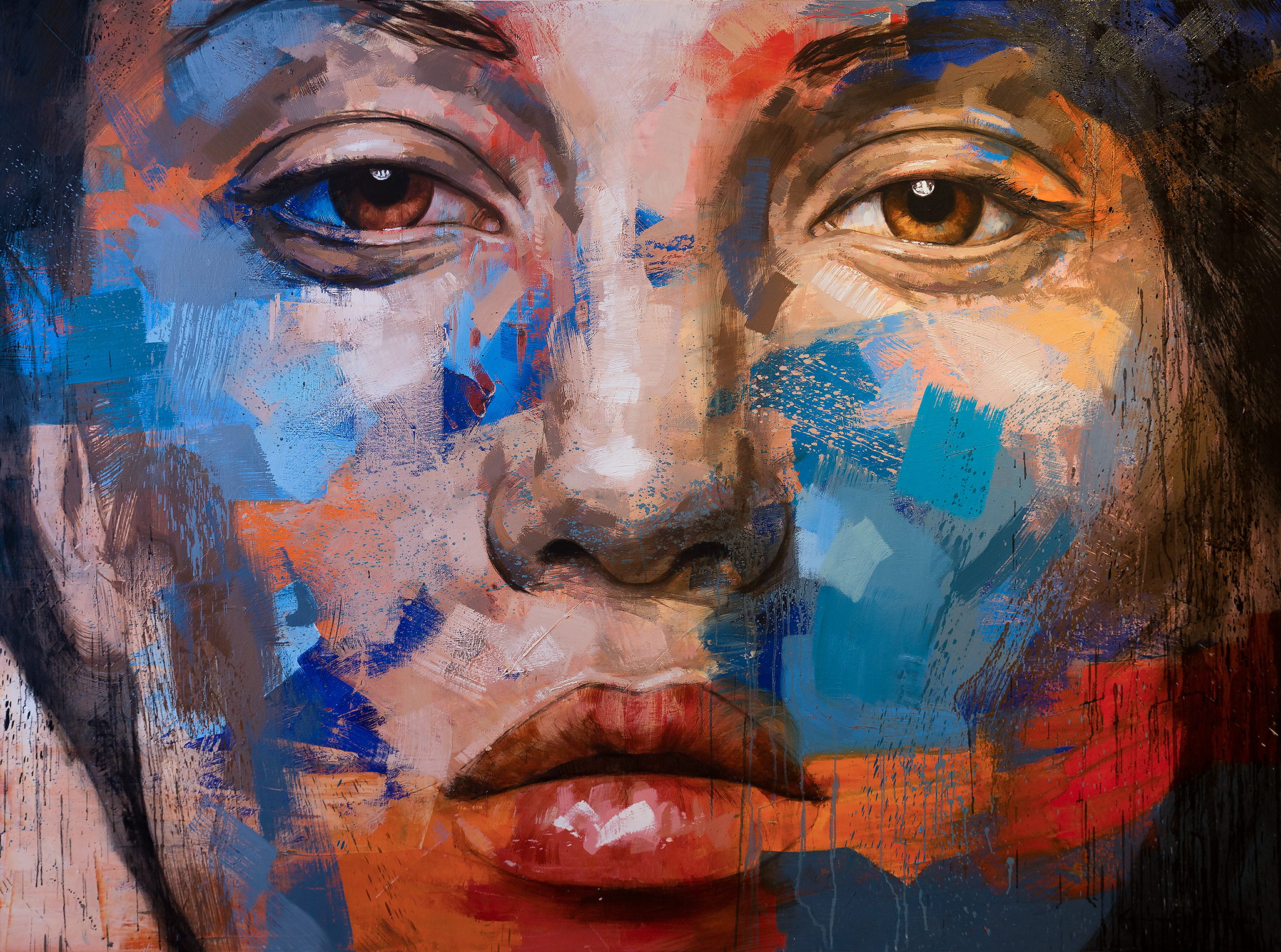 I have heard the debate on the subject of photographing art, but I'm a fan. Being a photographer and not an artist, this is slightly subjective. I understand the shame of taking a photo of something like the Mona Lisa and printing it to hang on my wall, of zooming in and missing the frame completely. It's a bit like downloading music for free.
But I took the photographs for the sake of sharing them with you, as we do, most of us, to show you just why I found it so difficult to pry myself out of the hallways and galleries of this grand Cape Town home on the hill, in the hope that you will take yourself there to see it all up close too.
Here they are below. For more information, read Art at Ellerman House.