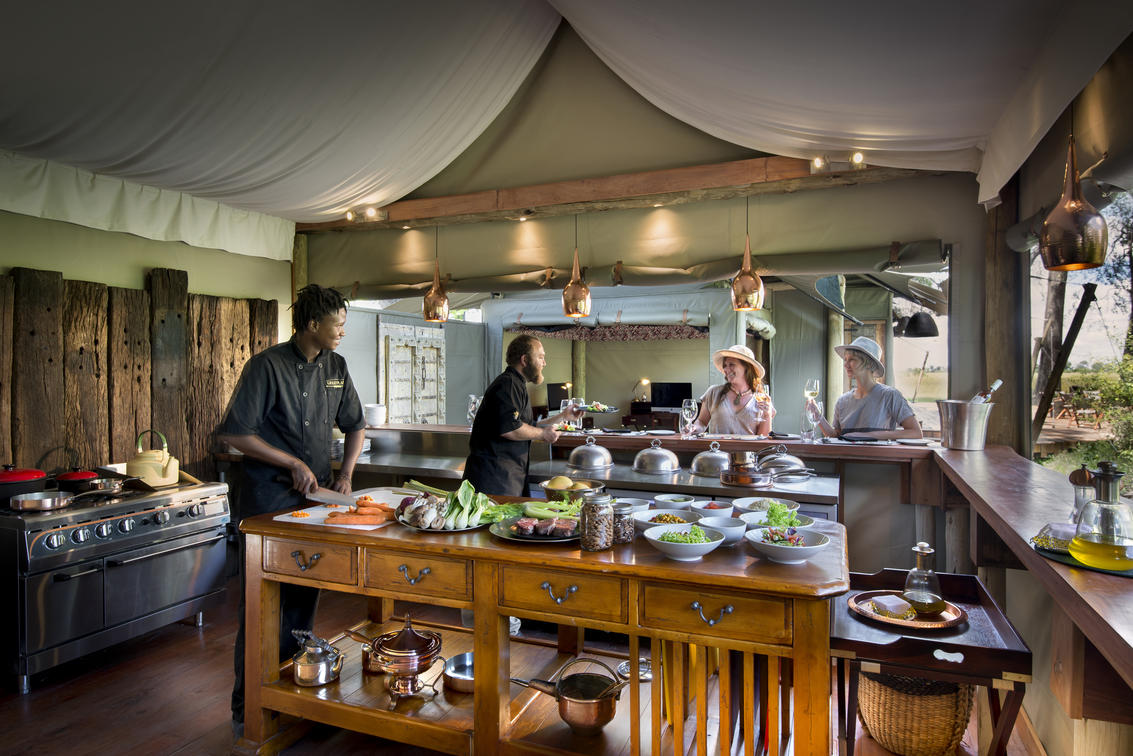 In our search for "the others", we have been taking a peek into the kitchens of our lodges, camps and hotels across Africa and the Indian Ocean. In the process, we've discovered something deep and essential – a spirit of sustainability and community that goes beyond simply the farm and fork.
In this discussion, Duba Plains Camp's Chef, Wijan Pretorius reveals eight simple and practical ways that he and the Great Plains Conservation are working toward creating a better world through food – on an island in the remote Okavango Delta.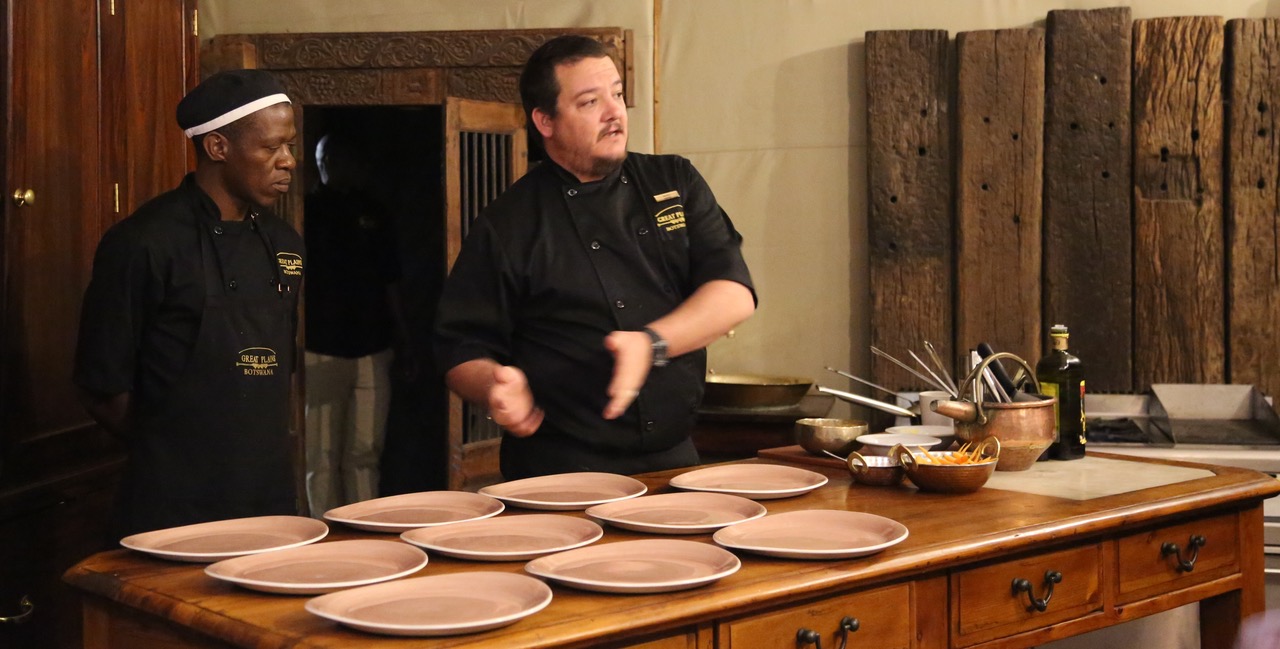 Chef Wijan Pretorius Says
1. We love using local ingredients and have close relations with people from our local community where we source different kinds of vegetables – such as spinach, wild spinach and an assortment of herbs, which they grow in their own gardens and provide us with on a weekly basis.
2. Using ingredients as close to their natural state as possible is a big part of my food philosophy. I believe that the quality of our ingredients is good and healthy enough to minimise the process one has to put them through to extract maximum flavour. Combining complimenting flavours goes much further than trying to extract too much from one ingredient. By serving fresh and sustainable top quality products as a chef, I am spoiled to be able to keep things as simple as possible.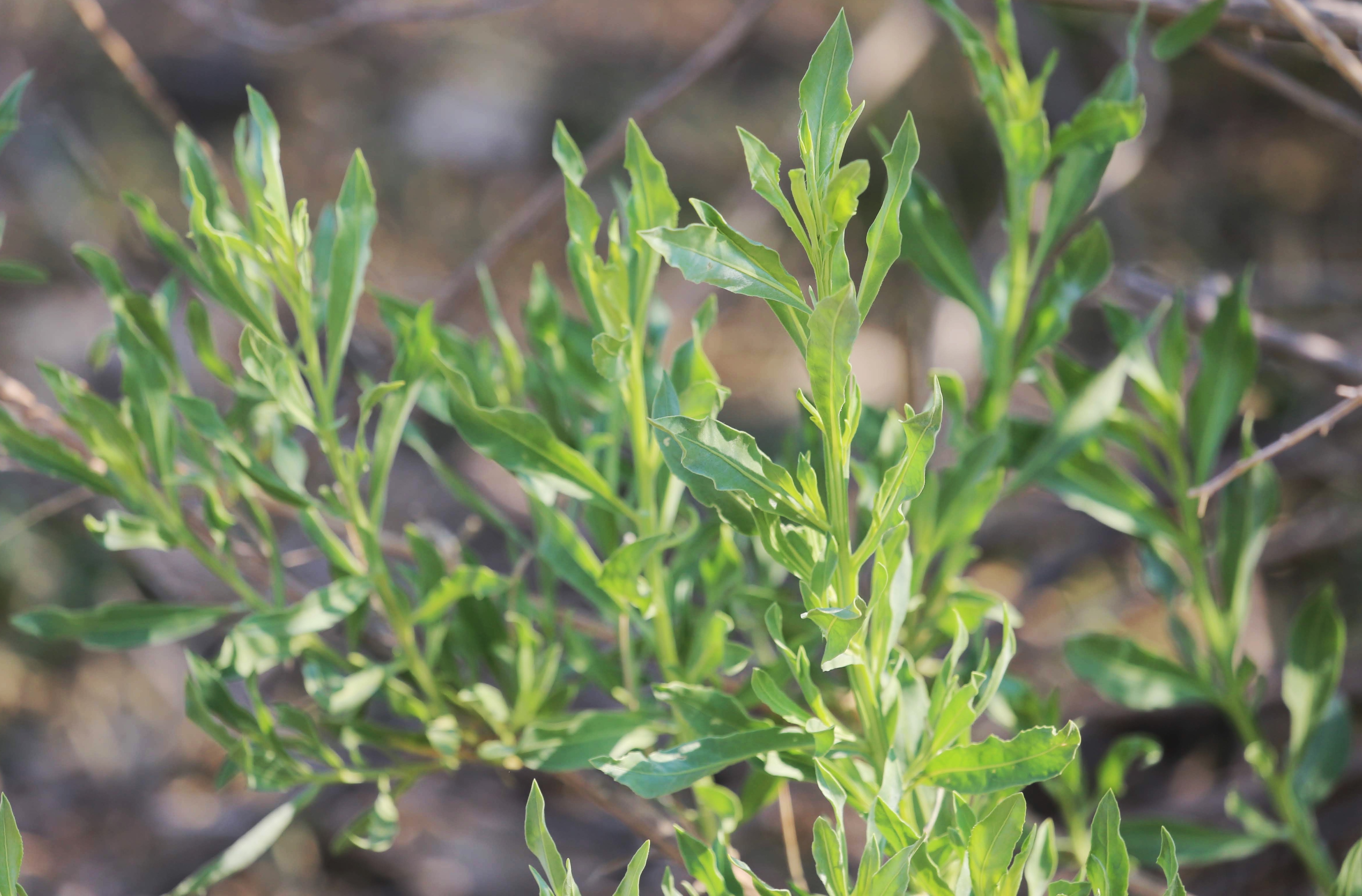 3. Due to governmental restrictions, we are not allowed to plant or grow any kind of fruit, vegetables or herbs in the conservation area we are located. We do, however, have trays of micro-herbs that we grow inside our kitchen, away from where birds or other animals that can eat and or disperse seeds.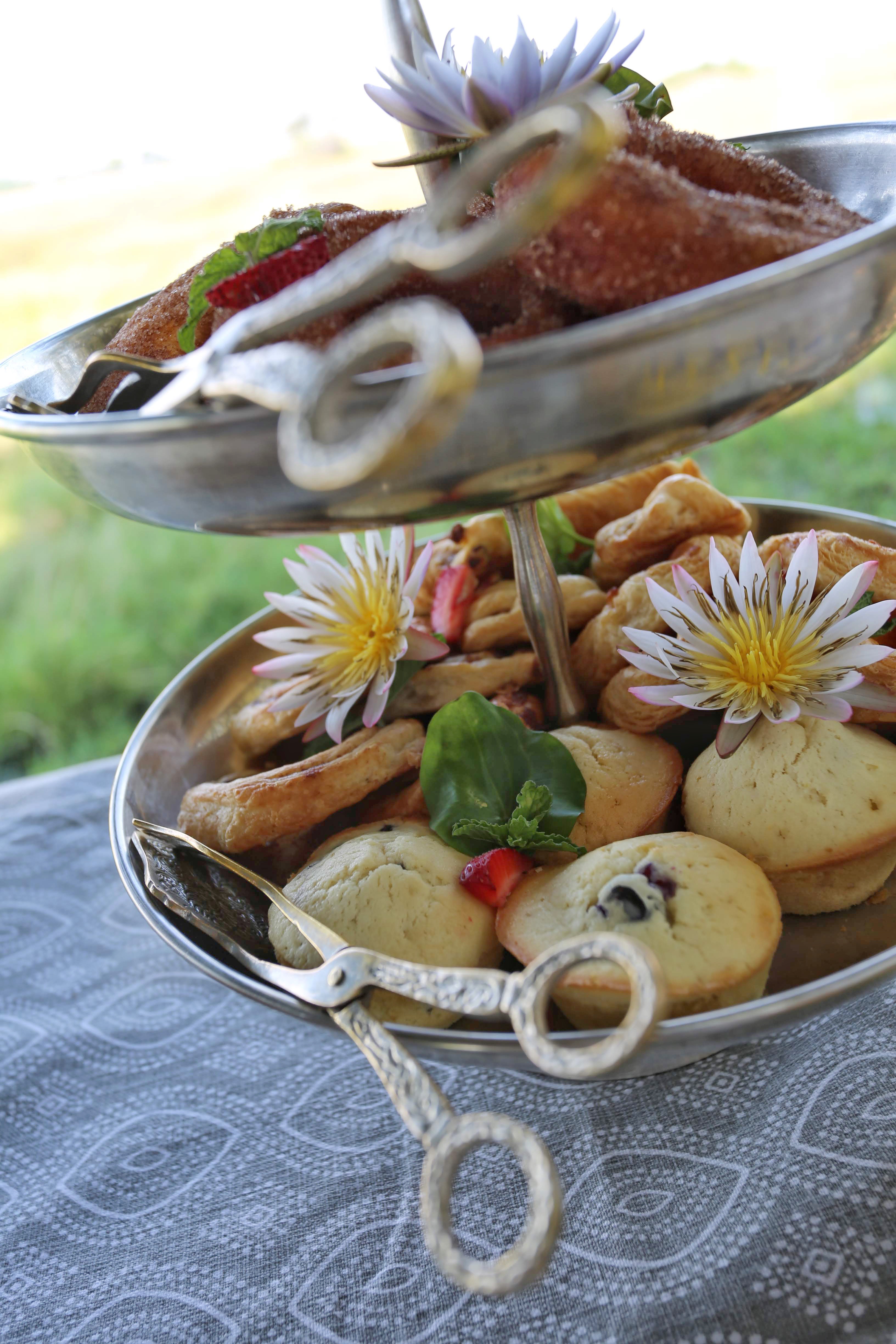 4. As part of being able to work in Botswana as an expat, one of your major roles is to take young, local talent under your wing and guide them in to the processes and procedures of running a sustainable establishment, focusing on minimising waste products, thinking and caring for the environment, through the processes and practices in our kitchen. One of the most satisfying factors of my current position is to be able to work with people from our local community, learning from them and empowering them to fully utilise the opportunity of having a world-class establishment in their midst. While we are here to coach and help them grow, without them, we are nothing.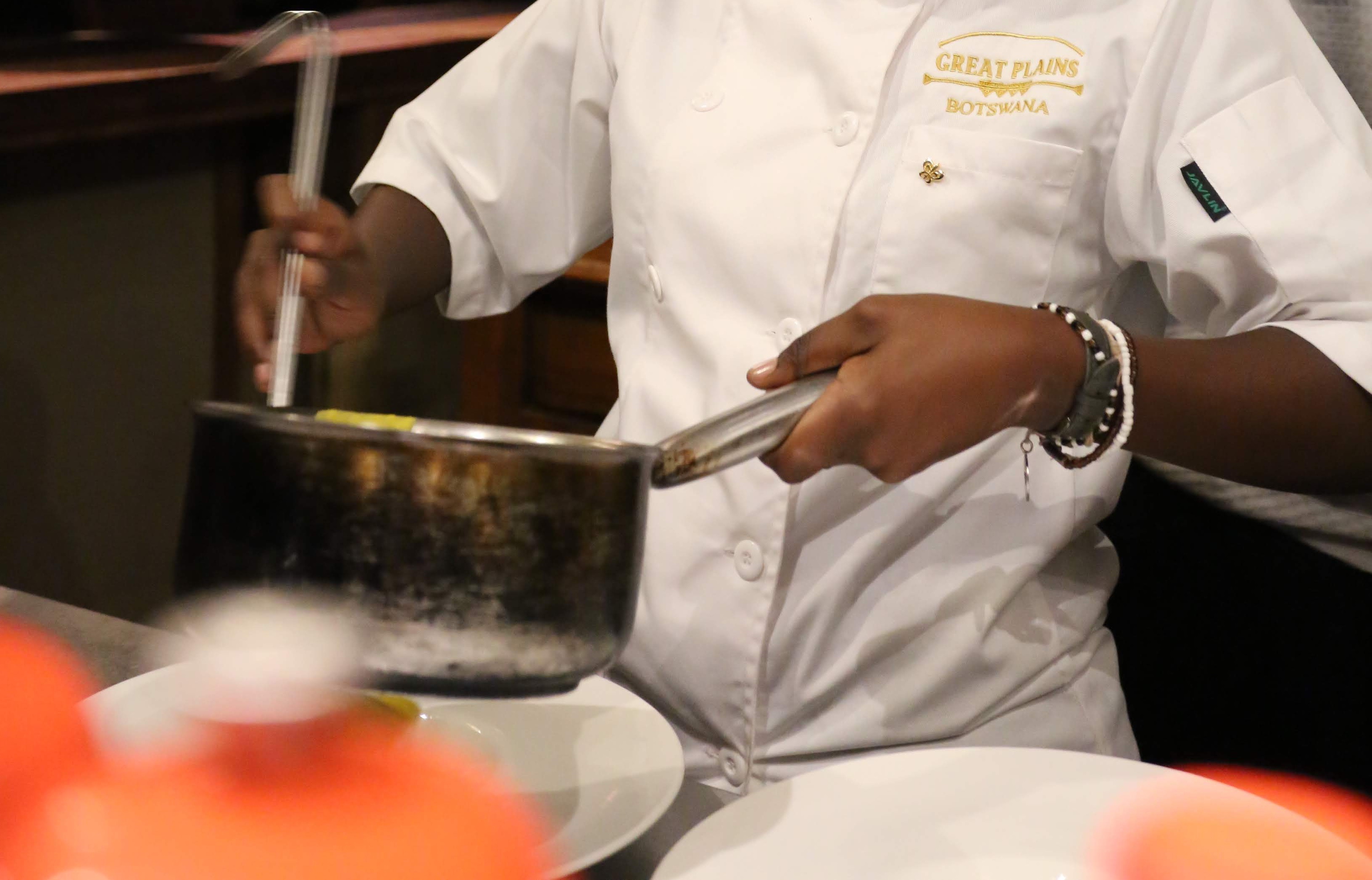 5. We regularly have the opportunity to host guests at our interactive kitchen at Duba Plains Camp, where we give them a taste of local and traditional fare and explain the origin and history of the food that we love to cook and eat as Africans.
6. The easiest part about being a chef is the fact that humans need to eat, regularly. There is always a need for food. But food is more than just fuel. It also gives us the opportunity to meet new people, make new friends and build bonds that last decades after that first meal was shared. From a simple sandwich to an extravagant degustation menu, they all offer us the opportunity to make new friends.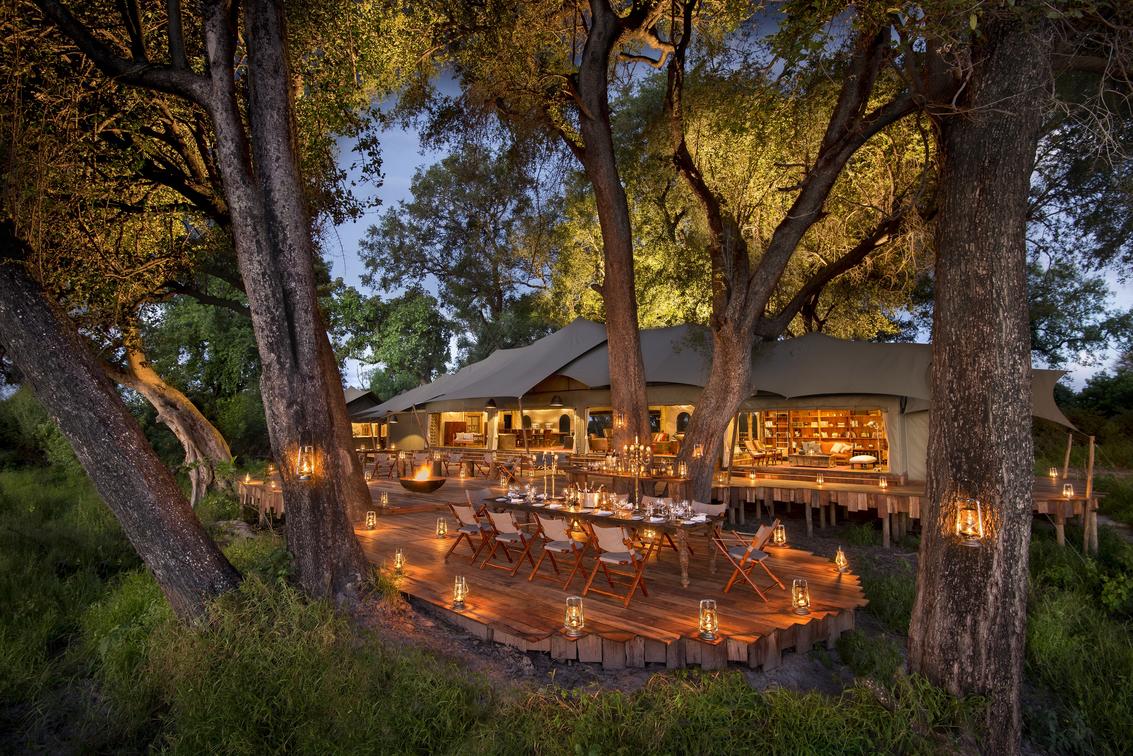 7. We have very strict rules in regard to managing and minimising wastage, as well as minimising our footprint on the area around us. We stay as far away from single-use plastics as possible, and try to use only biodegradable items whenever we need to.
8. I think that it's important as a chef to stay inspired. Currently, I find a lot of inspiration from my staff, from the food philosophy that we try and uphold as Great Plains Conservation. It's really our goal to keep things as simple and natural as possible.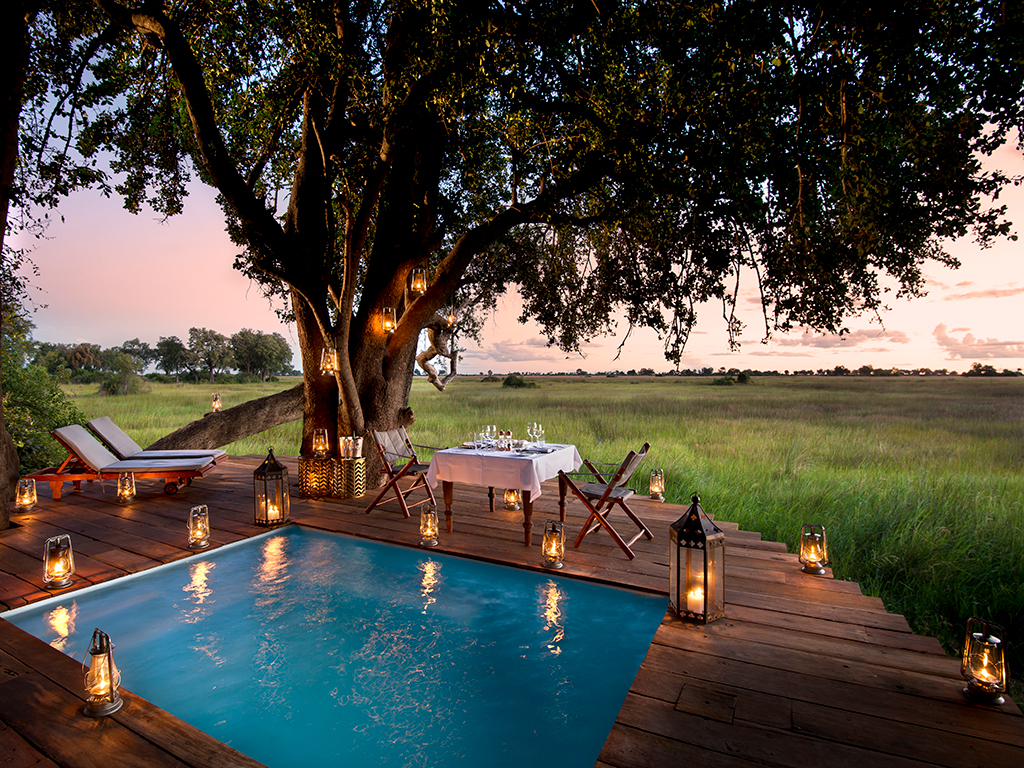 A Philosophy of Wellness in the Okavango Wild
Find the Others ~ with Beverly and Dereck Joubert
That Moment… On Safari with Lion Cubs in the Okavango Delta
The Soft Heart of the Okavango Delta
---