I think it was the book Jonathan Livingstone Seagull that did it. That served as my gateway to the magical world of birds.
I grew up with an aviary of lovebirds and a pet African Grey, hand-reared a variety of fledgling cockatiels and budgies, sat with the white-eyes in my childhood garden, waiting for their daily swim in our bird bath… But Jonathan Livingstone Seagull by Richard Bach showed me the way of the wild bird, the uncaged, the one whose bird bath is the great ocean or the fierce rivers of the world.
The book is testament to the incredible freedom birds are privy to, but it also teaches that human beings can achieve a similar freedom if they only change their mindset. Birds are indeed great teachers – all we need to do is sit and watch them in nature. Birdwatchers know that. They are the masters of great meditation, for the art of birdwatching takes patience and stillness.
---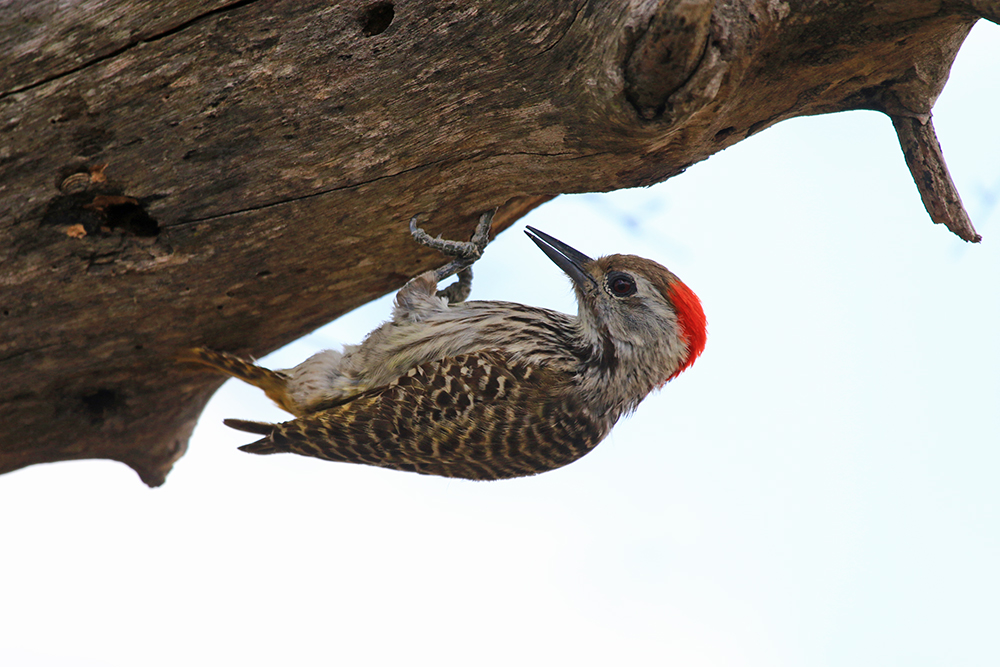 Above: The lilac breasted roller and woodpecker at Camp Jabulani. By Tamlin Wightman
---
"He spoke of very simple things – that it is right for a gull to fly, that freedom is the very nature of his being, that whatever stands against that freedom must be set aside, be it ritual or superstition or limitation in any form.

"Set aside," came a voice from the multitude, "even if it be the Law of the Flock?"

"The only true law is that which leads to freedom," Jonathan said. "There is no other."
― Richard Bach, Jonathan Livingston Seagull
Discover the art on your own twitcher expedition. In today's blog we're highlighting the tools you'll need for your birdwatching adventure as well as some of our favourite places in Africa to put them to practice.
---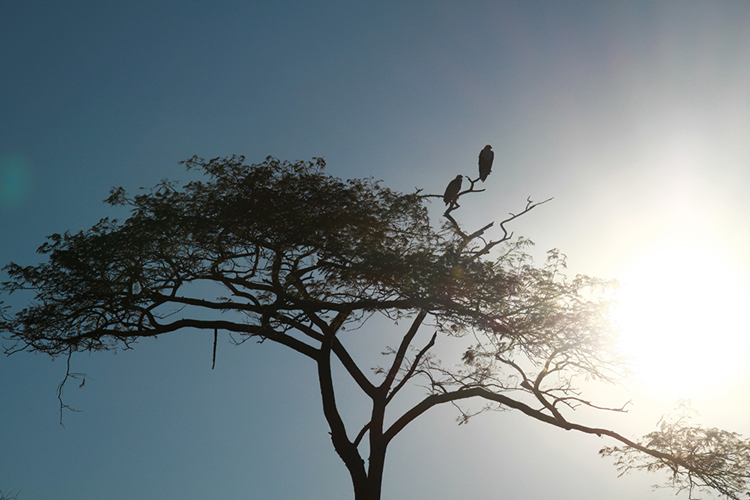 above: the African fish eagle on the banks of the Zambezi River at Royal Chundu
---
Terms for Twitchers
Twitcher – noun: A committed birder who travels far and wide to spot as many new bird species as possible to add to their life list; refers to the nervous, twitchy behaviour of British birdwatcher Howard Medhurst. 
Bins – Binoculars
BOP – Bird of prey
Crippler – A rare and spectacular bird, so brilliant that it prevents birders from moving on to seek other birds
Dip out (or dip) – To miss a bird you were looking for
LBJ – Little brown job; a small, brown bird that resembles many other small, brown birds, mostly a young or female bird
Lifer – A first-ever sighting of a bird species by an observer; an addition to one's life list
Mega or Megatick – A very rare bird
Pish – An imitation birdcall (made through pursed lips) used to attract species you may not otherwise see
String – A dubious record
---

above: on a birding safari at Zarafa Camp
Tools of the Trade
You're going to need a few tools of the twitcher trade for your birding safari. For beginners, the first thing you will need is a good bird book, for when your safari guide isn't around. For Southern African birds there is the "Roberts Birds of Southern Africa", which astounds with its size, signalling the immense diversity of birdlife in this part of the world – from the colonies of carmine bee-eaters on the riverbanks of Zambia or the swathes of pink flamingos on Tanzania's Lake Natron.
If you're tech-savvy, there are many birding and stargazing apps available for your phone or tablet – handy tools when you need to travel light.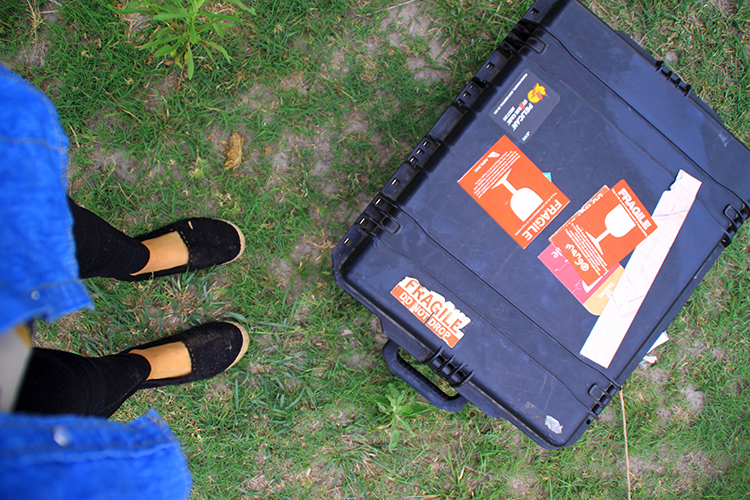 For your birding expedition you'll also need a good pair of binoculars, such as the Vortex 8×42 Razor HD or the impressive Swarovski HD binoculars provided at Zarafa Camp in Botswana. To document your sightings you will need a camera – birding is, after all, a bit like fishing. No one will believe you unless you have evidence. While almost any DSLR camera will do, the bigger the zoom lens the better. A birder's journal is also handy for jotting down points as you go about tracking and identifying your bird.
---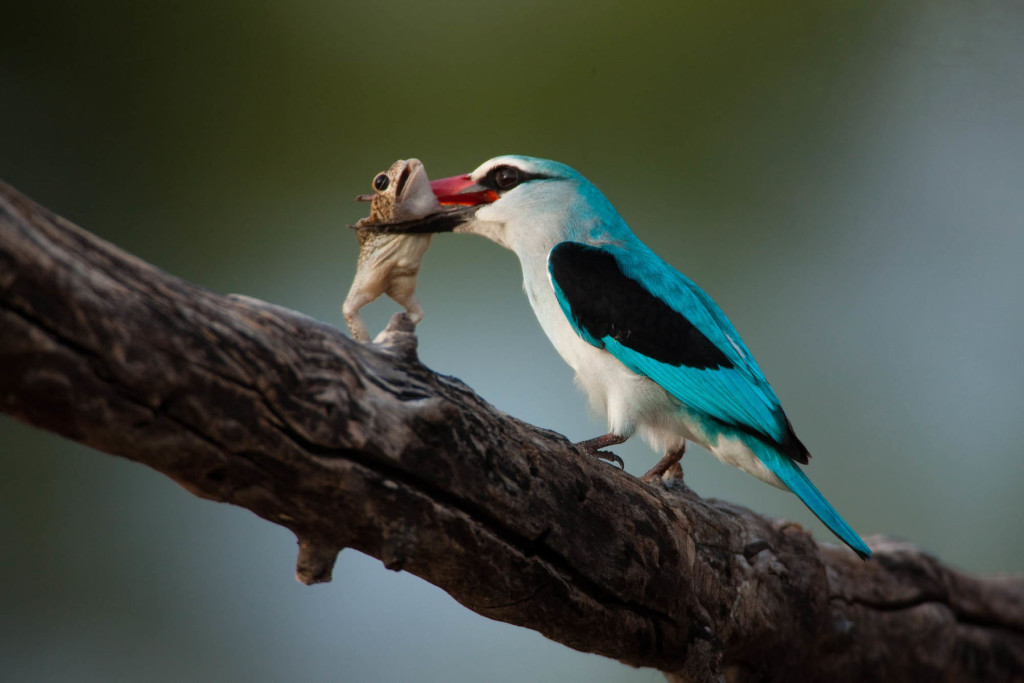 Above: Woodland Kingfisher feeding at Zarafa Camp in Botswana by Beverly Joubert
---
The Birds of Prey
Meet nature's most effective weapon. The birds of prey.
Also known as raptors, from the Latin word rapere ("to seize or take by force"), they are expert hunters, with keen eyesight that allows them to detect prey mid-flight. With their speed and perfectly adapted body, namely their strong legs and powerful talons for catching or killing prey and hooked beaks for tearing flesh, Africa's birds of prey are deadly. Besides their incredible hunting prowess, they are also a beautiful sight with regal postures, distinctive habits, and bold combinations of colours and feathers.
There are 233 species of birds of prey worldwide and 59 species just in Southern Africa. The birds of prey that you are likely to find soaring the skies on your safari include kites, harriers, snake-eagles, goshawks, sparrowhawks, buzzards and old world vultures.
---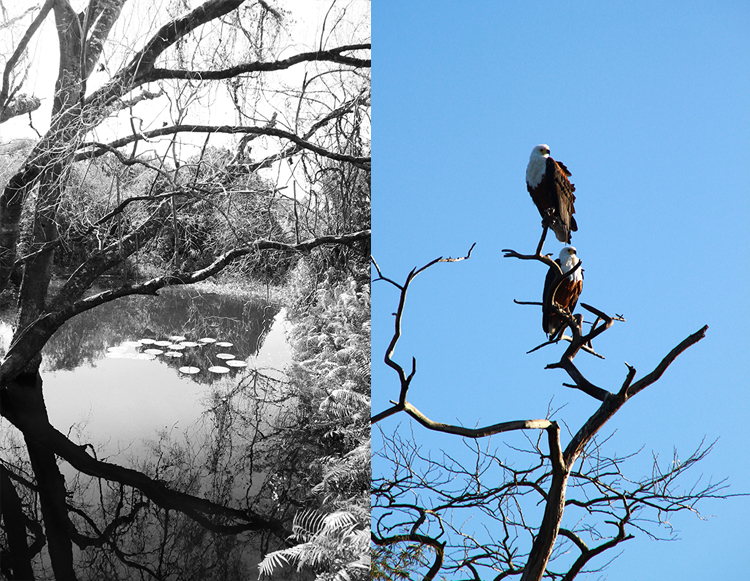 Above: Listen for the call of the African Fish Eagle from your canoe as you wind down the Zambezi at Royal Chundu
---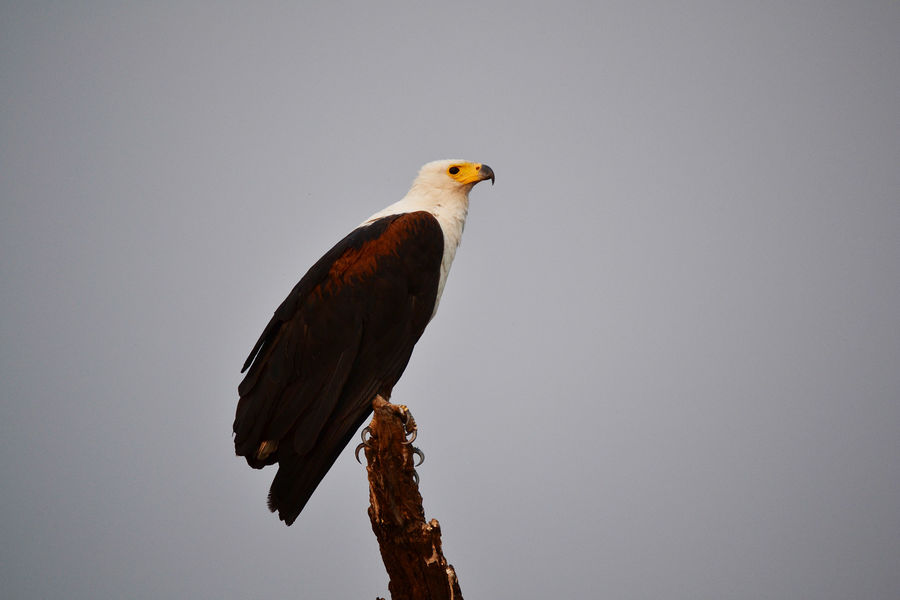 ---
Where To Go Birding
South Africa
Madikwe Game Reserve: The remote and unusual terrain of Madikwe Private Game Reserve attracts more than 340 bird species, including a rare few to make the birder in you twitch. Stay: Morukuru. In the stillness of Morukuru's private reserve, the soar of the Bateleur and flash of the Roller stand out as strikingly as a curtain of elephants on the plains.
The Sabi Sand is not only a land of the Big 5 but a hidden birding treasure as well. Stay: Nestled right in the heart of the Lowveld, Londolozi Private Game Reserve is home to many feathered beauties. Read more in Crazy About A Bird by James Tyrrell, Londolozi Ranger, and take a look at Londolozi's Bird Checklist.
Kapama Private Game Reserve: This is a land that cannot be confined to a mere list of five. The sky rejects this limitation on its own merits with an impressive 350 species roaming the expanse of blue. Stay: Camp Jabulani
---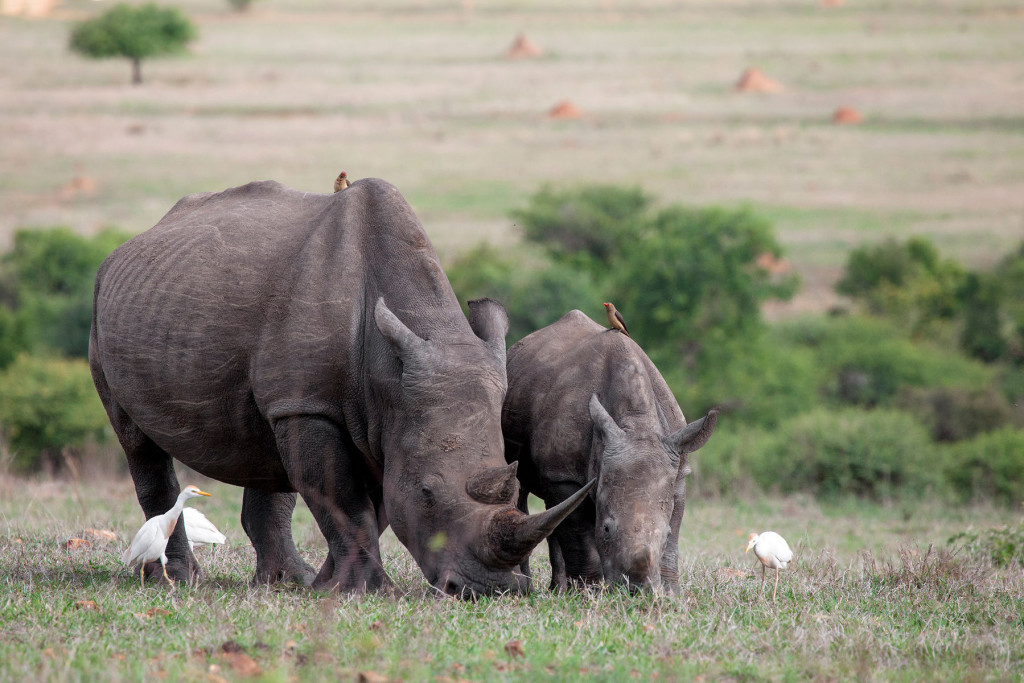 Above: friends of the rhinos – the birds at Camp Jabulani
---
Botswana
Selinda Reserve: The private 320,000 acre Selinda Reserve in northern Botswana is without doubt one of the more curious biospheres. Its combination of wet and dry habitats attracts a large variety of birdlife, as it connects the Okavango Delta and Chobe-Savute corridors. Stay: Zarafa Camp. While big cats and great elephant herds might trump all other sights on your safari wishlist, the profusion of birdlife at Zarafa Camp will thrill even novice birders.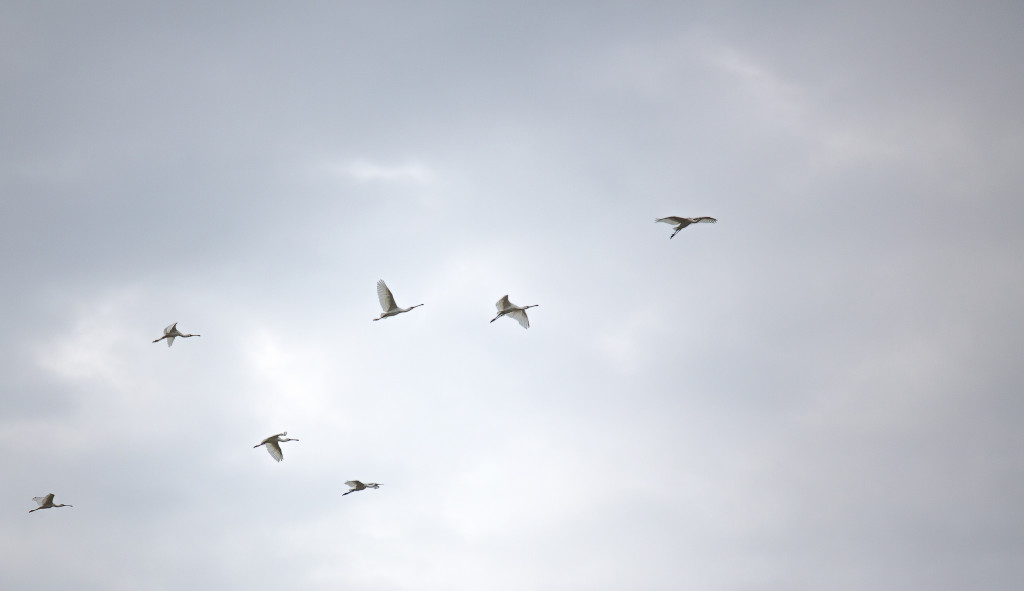 above: in flight at Zarafa Camp, Botswana. By Ryan Rapaport
---
Islands
Madagascar: The rainforests of this Indian Ocean island buzz with a chorus of bird species that lure keen birders from far and wide. Stay: Anjajavy l'Hôtel is a true birding destination, with around 130 species of birds, including endemic and critically endangered species.
---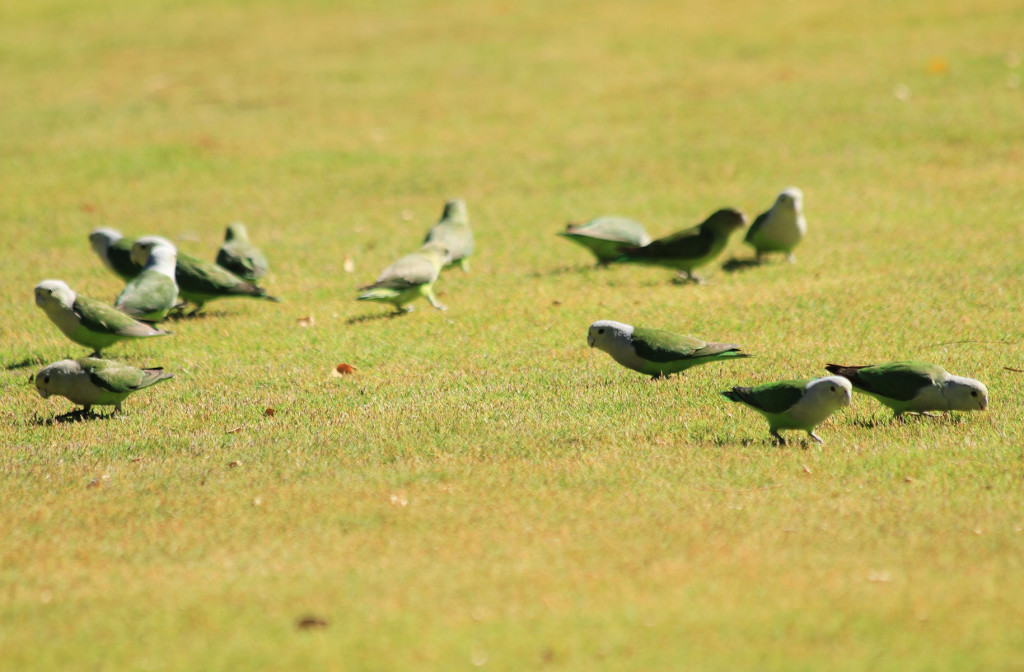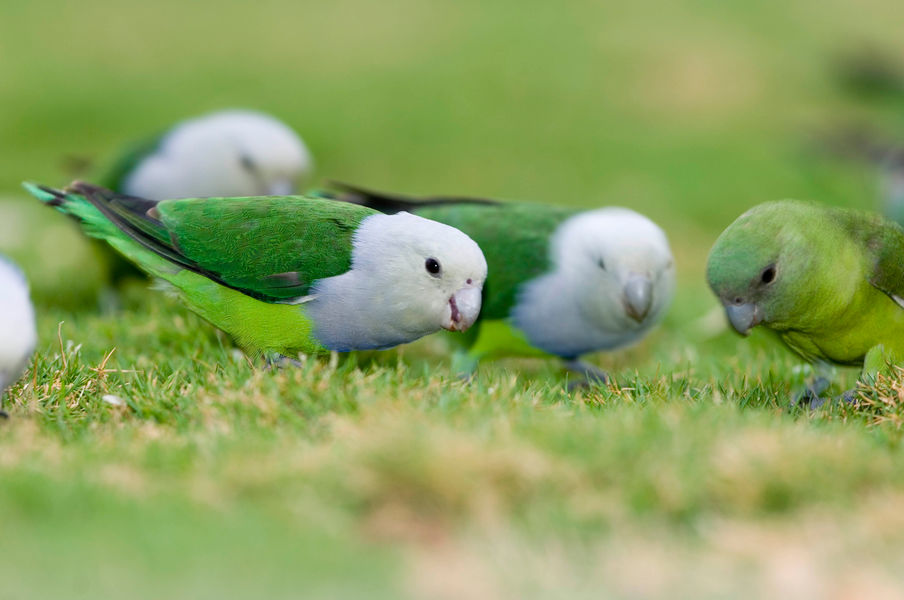 ---
There are many more African destinations that make for a great birding safari. Discover more here or chat to us to find out more about planning your own twitcher expedition.