The first time I met Adine Roode, she cried. I don't usually get that reaction from people (she said, dubiously). It had nothing to do with me, though, and everything to do with a pregnant rhino. A rhino that only that morning had been treading her usual paths through the Kapama Private Game Reserve around the Roode's lodge, Camp Jabulani. New life pushing at her belly, the rhino continued through the veld, stamping her footprints in the soil. No barriers between her and the wilderness. It was a morning that ended too soon – a day, a life, two lives… taken by poachers.
There is a common bond between mothers, I am told. A bond united by the shared insight that comes with motherhood. To be a mother, my own materfamilias once told me, is to have half your heart in another being. Perhaps that better explained Adine's tears, I thought. A fellow mother had died. One that at the same time had been like a child to Adine, like all the animals around Camp Jabulani.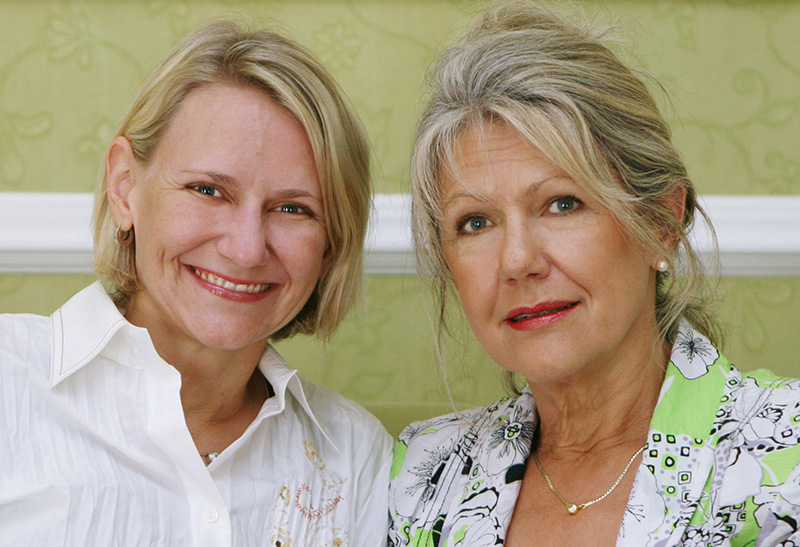 Above: Adine & Lente Roode
The passion of her compassion, of both Adine, MD at Camp Jabulani, and her mother, Lente, who founded the lodge, can be found at the root of everything they do. It is displayed to every being that enters their sphere – whether rhino, cheetah, elephant or human. Perhaps it is the mother in them… perhaps it's just the Roodes – a family for which conservation comes first and business second.
For our Mothers of Africa week, as we approach Mother's Day on 10 May, we asked both women to share their insight on all things motherhood:
What does being a mother mean to you?
Lente: To be a mother is to have a part of you bonded permanently to someone else. You feel their pain as if your own, and although your supreme desire is to protect your child from all the bad in the world, all you can really do is support (and pray).
Adine: Motherhood is a humbling experience. It can be compared to a journey. In some areas there are horrible potholes and you will need to stop the car, pull over and repair the damage. In others the road is smooth and the view beautiful. The road will take you to destinations you never dreamt possible. On this journey the destination is unknown, but that is not the point… it's the travelling and all the experiences you earn en-route that count. Motherhood really is having your heart exist outside of your body.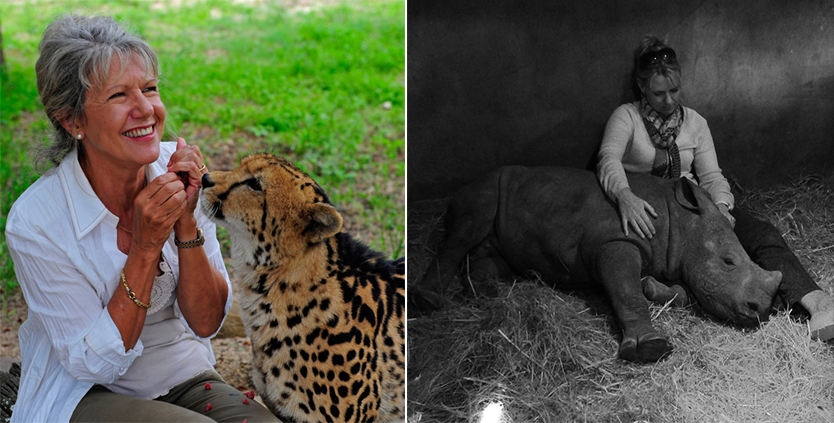 Above: Like Mother Like Daughter – Lente Roode, Hoedspruit's Cheetah Whisperer; and Adine and Gertjie at Camp Jabulani's Hoedspruit Endangered Species Centre on The Day We Took in an Orphaned Baby Rhino.
In a few words, as a mother, what have you tried to instill in your children about life, love and the wilderness?
Lente: Respect for life and the Creation, as it is only borrowed while on earth. Trustworthiness is one of the characteristics that will see you through all situations, as well as having the capacity to love everyone else like you love yourself. Do the kind of things that come from the heart.
Adine: Although you only live once and you must live your life to the fullest, take responsibility for what you do and for the decisions you make. God put man in charge of the earth, not to destroy it but to take care of it. Each and every person needs to take responsibility and make the world a better place. Not for personal recognition or gain, but to leave things behind in a better condition than how you found them.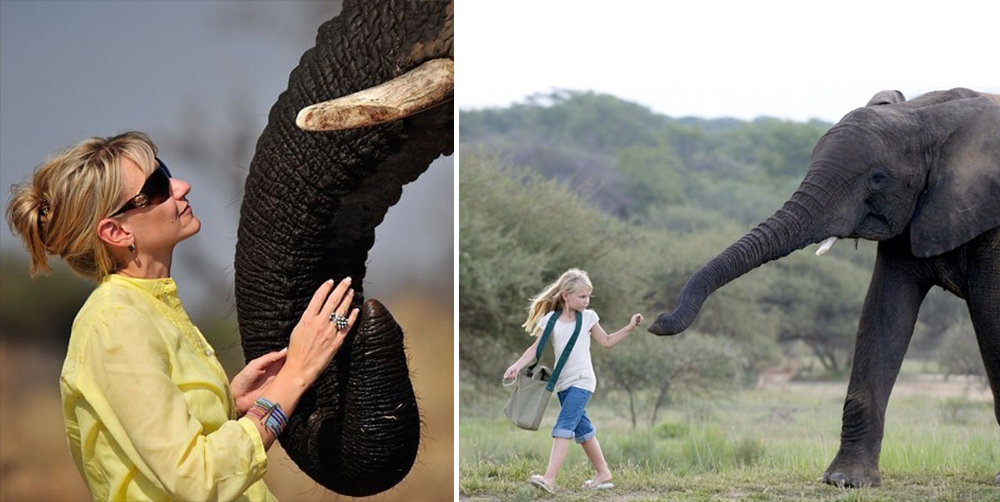 What has working together and growing up in such a unique setting as Camp Jabulani been like?
Lente: It is a huge privilege and a really special experience to build something together from scratch, as well as a huge challenge. The challenge is made easier by the fact that we have always shared one focus – to take care of Jabulani and the other elephants.
Adine: My children (two teenagers) need to remind us during Sunday lunches that we are not allowed to talk business and that we should leave shop talk for another day. It becomes part of who we are and what we work for, and at the end of day while we might sometimes have our own frustrations with each other, we are working hard to leave a legacy behind for our children and theirs.
Discover Camp Jabulani through Lente's eyes
---
For Lente and Adine, Camp Jabulani, while an incredible lodge for travellers to South Africa, is a means to protect the endangered animals they care so much about, the animals that call the lodge home or that reside, a 30 minute drive away, at the Hoedspruit Endangered Species Centre that Lente created.
Discover more about the centre and Camp Jabulani's invaluable anti-poaching initiatives on the HESC's Blog and experience the passion of the Roode's compassion for yourself.