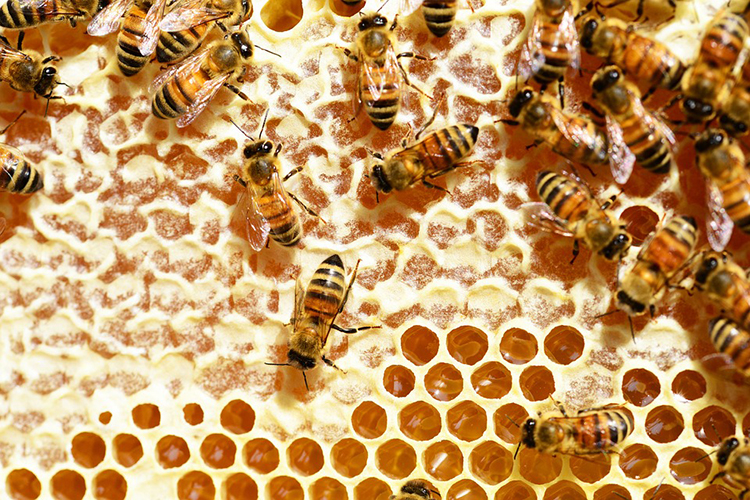 Bees aren't the usual reason we go on safari. (They only give us the gift of life, but anyway…) Bee eaters, perhaps, for the birders among us. But mostly, it's the big cats and the Big 5 and other less dainty wild things that call us, excite us.
ol Donyo Lodge in Kenya will make you think completely differently about this erroneous dismissal of the little pollinators.
We have been documenting the attention bees have recently been acquiring across the world – including in the Relais & Châteaux hotels, lodges and restaurants – in Instants, our online magazine. The reason for this attention is on account of the very real threat of extinction that the honeybees face. But there's another reason to pay them more attention, as the lodge highlights:
"Bees, on top of their pollinating and honey-making skills can be inordinately useful little insects. There have been a number of projects using beehives around fencing that will keep elephants away from crops or water equipment. As big as elephants are, a beehive that has been woken will win an argument. Perhaps, once there are numerous trained beekeepers, this could be a useful project for the communities surrounding ol Donyo Lodge."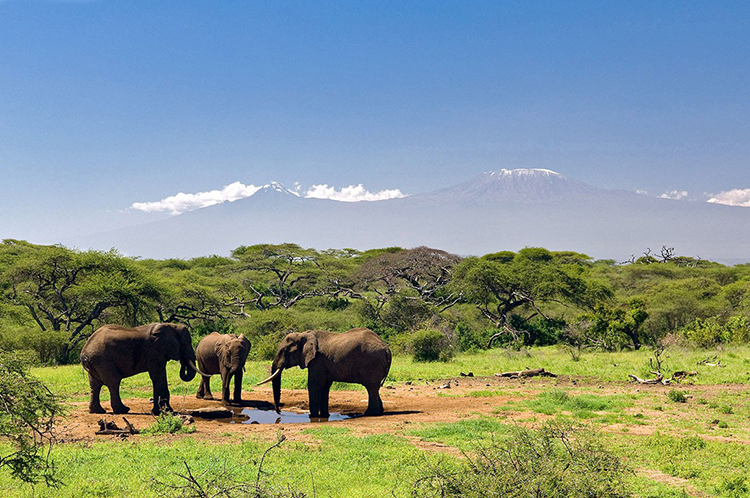 "Now that the rains have ended at ol Donyo Lodge, the honey bees have been busy.  We have decided to utilise their endless productivity and set up some bee hives in the hope of expanding and then training a community member to assist in the care and harvesting of honey. Not only will this be a potential community project but we will also to be able to harvest sustainable, organic Chyulu Hills Honey.
"Currently we have our well known employee Kani Hyesa, who most guests would have encountered during their safari at ol Donyo Lodge, heading up this project with his bee-keeping expertise. Between Kani and Manager, Shaun Mousley, we are hoping to get this project off the ground.
"In the meantime, we were fortunate enough to harvest our first honey from an older bee hive originally set up by Kani. We were able to bottle about 1 litre of pure organic Acacia Blossom Honey! Time to make some honey cakes!"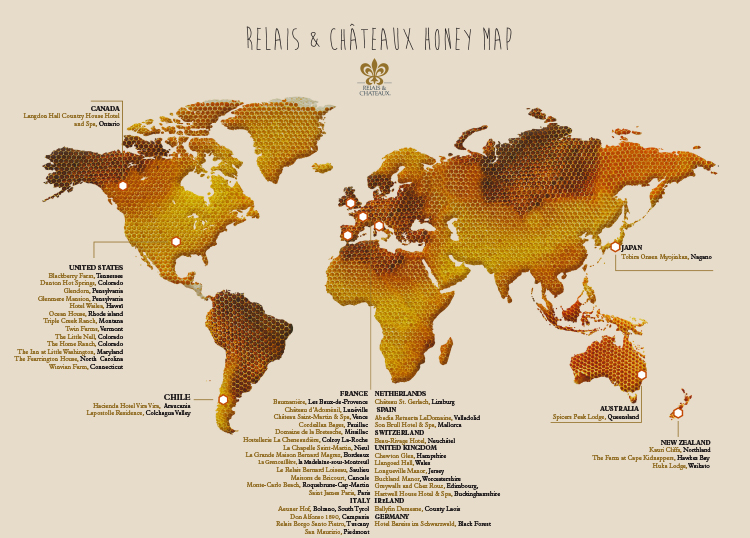 We at Relais & Châteaux are working with properties around the world to support the global bee population, many of which you can see above in the Relais & Châteaux Honey Map.
Read more about the life of bees: