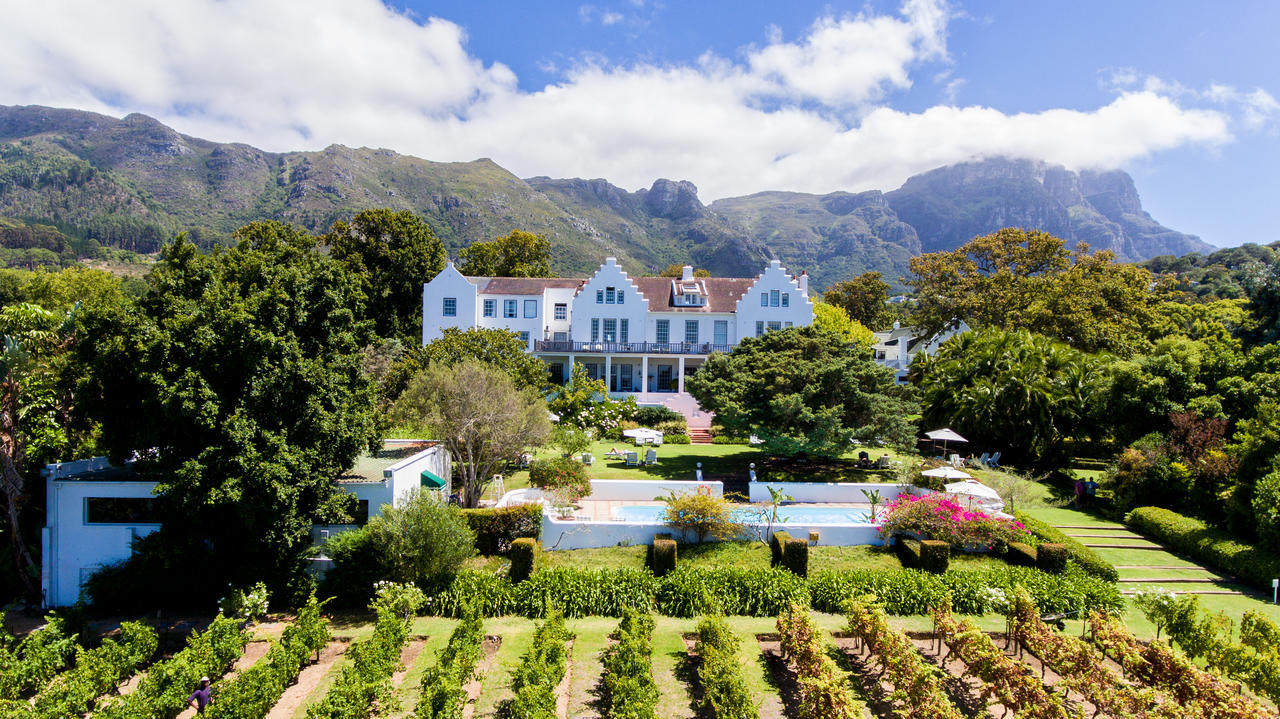 You might have heard about it from Capetonians on the plane, because it's all we can talk about. And rightly so. You might have come across the signs in the airport, in your hotel, in the city's newspapers. That's the weather for you. It may seem trifle, the stuff of small talk, but its effect is anything but.
Cape Town is in the midst of its worst drought in a century, meaning in just about anyone you meet here's lifetime.
What is inspiring, though, is how the people of the city have taken to honouring nature and adapting to this endless summer. One such example is The Cellars-Hohenort in the Constantia Valley and their contribution to #WaterlessWednesdays.
Creative agency 140BBDO, and Radio SMILE 90.4FM recently ran a campaign called H2ZERO: a water-saving initiative where renowned local chefs were challenged to create a menu that uses absolutely zero water.
The hotel's Group Executive Chef, Peter Tempelhoff and Greenhouse Head Chef, Ashley Moss contributed a dish Peter has called, "the best fish dish I have tasted… ever!" The dish even made it onto the menu at Greenhouse, with Peter offering to cook the dish for free. "Just send me a picture of your water bill and the dish is yours," he told diners.
The aim of the challenge is to inspire locals to be more aware of daily water usage and to adopt weekly water-saving techniques in their own homes.
"We're hoping that the Waterless Cooking challenges can become a movement in which people, and establishments alike, see that responding to a problem is not synonymous with sacrifice but instead, it can offer an exciting and prospective venture," says BBDO Chief Creative Officer, Mike Schalit.
---
In Peter's Words
Below, Peter talks about small changes with big impacts, stepping out of the kitchen and using ingredients that require little water to grow – reduce the demand, lessen the water, increase the difference.
Below, Ashley separates water from oil as he breaks down why saving water doesn't start in the kitchen but actually when we source our ingredients.
---

From The Cellars-Hohenort's blog, Tips for a Water-Wise Restaurant Kitchen, here are a few water-saving techniques from the kitchens of Greenhouse and The Conservatory.
After all… "What is the most important ingredient in the modern kitchen, salt? Perhaps it's oil or even eggs? Or what is a kitchen without flour? Some say 'time' is without rival as an ingredient…" said Executive Chef, Peter Tempelhoff. "All pretty important ingredients and essential to all menus and kitchens, but after limiting the number of times that we turned the tap on and off each day, it was pretty clear, crystal clear in fact. Kitchens grind to a standstill without it, so preserving it in this H2O lean time is imperative to our industry and essentially our livelihood."
Top Water-Saving Tips for Chefs
Use melted ice bucket water to boil vegetables. At the end of service don't throw out the water, use it for the gardens (provided there's no salt in it).
Ask your chefs to lather their hands with the tap off as this will save litres every day. Also, they can wash their hands with the plug in the sink; this stemmed water can be used to rinse with.
Rinse the washed dishes in a bucket of water and not in a sink. Then, warm up the water and use it to mop the floor.
Don't use water to defrost foods. Take out the item in advance and let it defrost slowly in the fridge.
Mop the kitchen floor only if food is spilled and only at the end of a service. Sweep the floor regularly to keep things neat.
Keep small containers of water in the fridge to wash fruit and vegetables, discard at night by watering the garden.
Steam food items rather than boil in water, where possible.
Don't rinse plates off individually, simply run a sink till the halfway mark and use this as rinsing water.
Only run the dishwasher when there is a full load.
Use half-consumed bottles of mineral water left over after service to water the garden.