To protect and to serve – these words aren't merely the dictum of US police departments. They're what drive so many conservationists in Africa, fighting each day to conserve the Earth we call home.
They're the words of special people like Adine Roode, Camp Jabulani lodge owner and elephant conservationist, and her team, who continue to inspire hope with their efforts to save the elephants and other endangered species of the continent in their special place in the Kapama Private Game Reserve in South Africa.
Following their adventures adds a wild spark to our days back home, in the city, as they remind us that there is always hope as long as individuals continue to, well, protect and conserve.
In Adine's own words, here is an update on another successful introduction of an elephant orphan to the Camp Jabulani herd.
---
---
Our little orphaned elephant Shawu was accepted by the Jabulani herd on Saturday, 7 April 2018, making it the fourth orphaned calf that was successfully introduced to and accepted by the Jabulani herd.
Shawu was found wandering alone along the R40 road between Klaserie and Hoedspruit in November 2016. We were contacted to take custody of this baby elephant as he was distressed, thirsty and hungry and we have the facilities and expertise to care for and accommodate orphaned elephants. He weighed 110 kg and was approximately three months old.
---
Initially he received his bottle two-hourly and was watched over around the clock by an elephant educator and our world-renowned Lammie, while the curators were in charge of mixing the correct milk formula. Although human intervention was necessary, the aim was always to reintroduce him to a family of his own.
Shawu is no longer the scrawny little fellow who was dropped on our doorstep on 21 November 2016. He is about 19 months old now and stands roughly human waist high. We have cared for Shawu at HESC where we have the infrastructure and specialised facilities. With the help of our dedicated team of curators and our qualified elephant educators who have years of experience with elephants, he turned into a lovely little boy, despite some difficult times.
---
---
But this little boy is still only a baby and drinks milk from a bottle and is still reliant on someone to take care of him. Since elephants have such a strong sense of family and youngsters are cared for by a herd and not just the biological mother, it was time for Shawu to join an elephant herd. Over the past six months, I weighed up various options and after careful planning based on thorough research, I made the call with my team at Camp Jabulani to move Shawu on Saturday, 7 April to introduce him to the Jabulani herd. But more about our planning and preparation later.
After giving Shawu his last bottle of milk in his boma, we left HESC shortly after sunrise to meet his new adoptive family – the Jabulani herd. At first we walked along the road, but then left the road and took a route through the bush making sure that we didn't encounter wild elephants or any other big game and passing vehicles. Shawu's condition was monitored throughout the walk and he set the pace.
---
---
The good rain we've had of late has left the bush green and lush and dams and waterholes that we passed were full. I silently gave thanks for this blessing.
Because of the distance (roughly 18 km) and it being a summer's day, we stopped often for him to drink and feed. It was vital that he takes in sufficient fluid and also food as we weren't sure that he would eat and drink much in the evening after the excitement of the day and being in new surroundings.
From the number of times he urinated with a great big gush of water, we knew his fluid intake was sufficient!
Throughout the walk Shawu was relaxed and showed no signs of stress. Walking with one of the Jabulani elephant educators on the reserve accompanied by an armed Jabulani ranger had been part of his daily routine all along and he received drinks and food as per usual and even the opportunity to have a mud bath along the way. We took a good long break before setting off for the last stretch and I also decided to give Shawu a bottle of milk in order to keep up his energy levels, not knowing what to expect later.
I was so proud of our boy and even though we were a bigger group escorting Shawu on the walk, I reduced the size of the group in the end in order to have Jabulani elephant educators that Shawu knew, waiting with the herd and to make it more welcoming and to have some familiar faces and scents.
From leaving our picnic spot at the waterhole, we stopped once more for a mud bath and watering down and went through the last logistics. The excitement was palpable as we neared the open grass area close to the Camp Jabulani elephant stables where the meeting would take place. The bantering had stopped and seriousness had descended on our group. A positive outcome of the introduction to the Camp Jabulani herd was crucial to the success of this exercise.
* The team that accompanied Shawu on this historic walk comprised myself, Adine Roode, researcher Yolanda Pretorius, my son Xander van Eeden, a full-time veterinarian student, Camp Jabulani managers Stefan du Toit and Schalk Human, Christo Schreiber (former HESC curator), and our trusted and experienced elephant educators Israel Shambira, Joshua Dube and Stavros Chakoma. The staff were rotated so that not too many were present at any given time.
Follow Camp Jabulani's blog for more updates.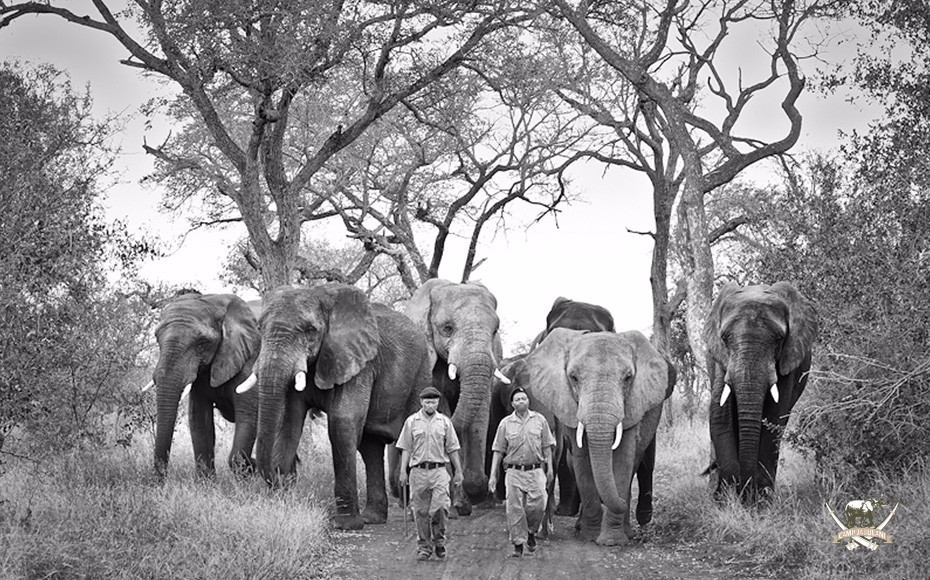 If you missed out on Shawu's journey in Camp Jabulani's care over the past 16 months you can read more here: