It starts with a last-light wine tasting on the terrace of the Delaire Graff Restaurant, at the Delaire Graff Estate in the Cape Winelands. Surrounded by the peace of a vineyard garden. Guided by a generous wine tutor… One of everything please, from the luxury, premium and icon range. Spring has just begun; it's time to try new things.
How about the Coastal Cuvée Sauvignon Blanc, Swartland Reserve Chenin Blanc, Banghoek Reserve Chardonnay and Botmanskop? We're also going to need the Shiraz, Merlot and Cabernet Franc Rosé (all day).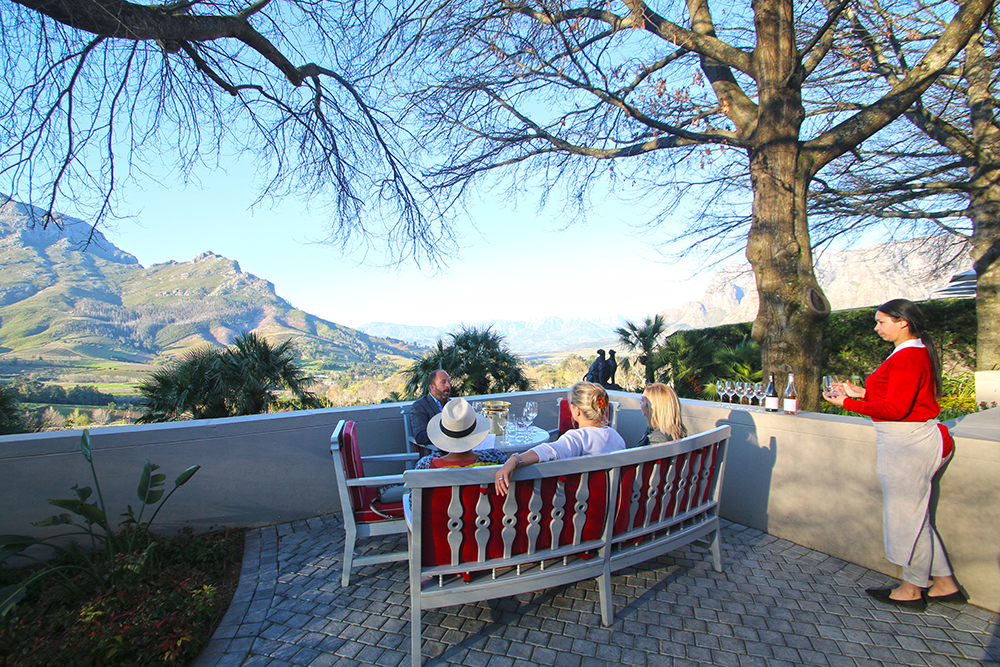 No spittoon thanks, but yes, please, take our picture. With that mountain and its peaks holding onto surprise Spring snow, and green foothills. Can you capture the light hitting the glass, the wine coating the edges, our hands caressing the stem? The statues, gods and goddesses of the garden, standing, lying, calling us to play…?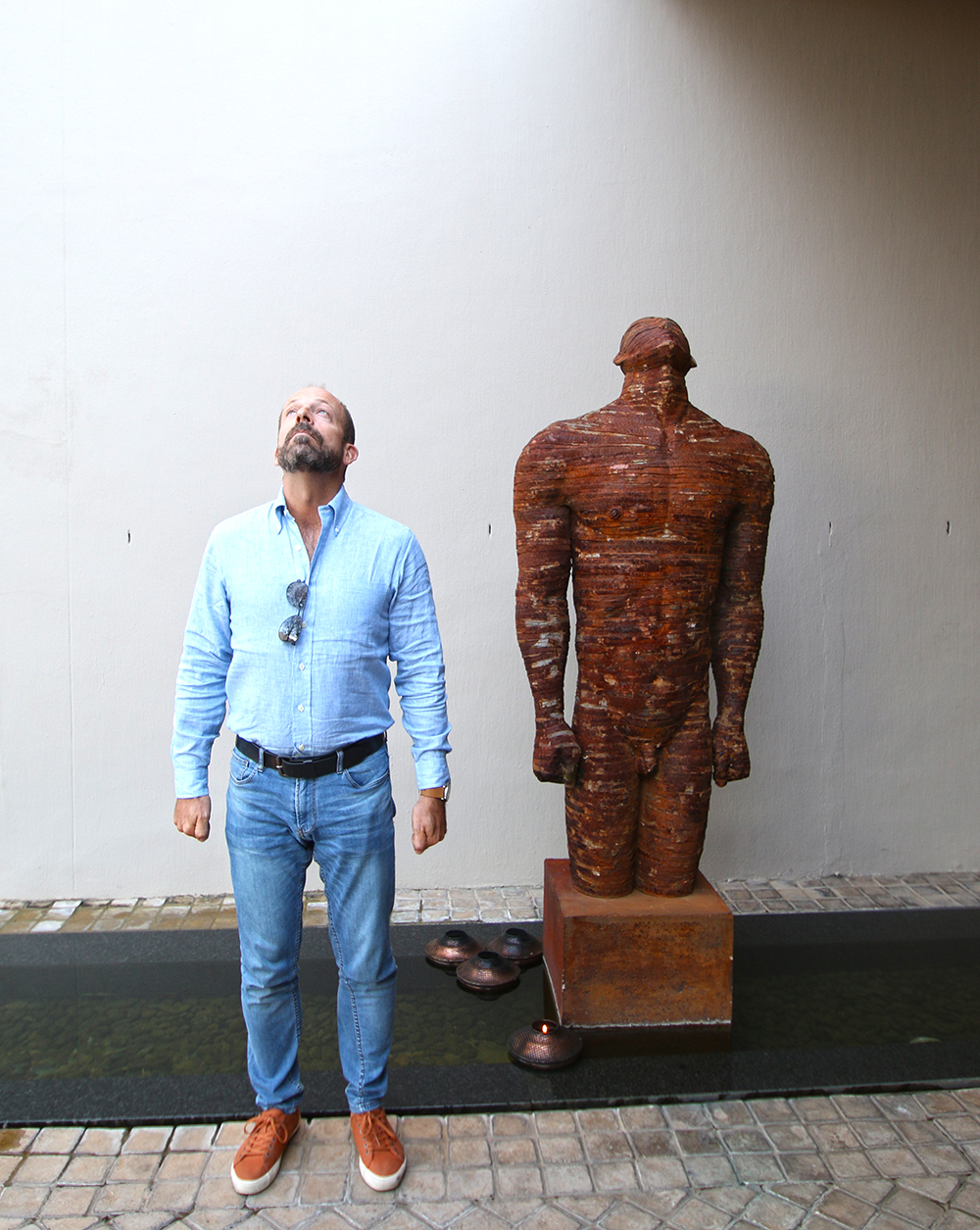 For dinner, we gather ourselves outside the Indochine restaurant on the estate, with the sun setting over Table Mountain in the distance, the orange, yellow, slipping to blue, purple, black, and then inside, with the swirl of swallows in the installation above us. Indochine… with its Asian influences and local ingredients, from Chef Virgil Kahn.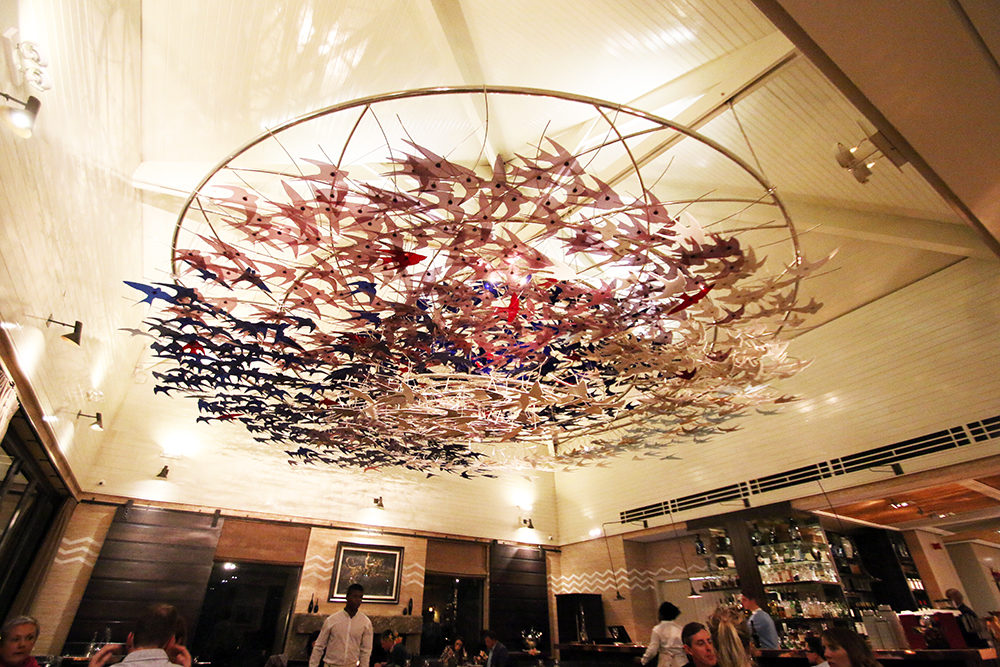 Another Shiraz please, yes the Botmanskop again. That tuna tartare and its tosazu dressing lumpfish roe and squid ink Melba toast, for me, please. How does he think of these combinations? And then the chia chow and black bean linefish with sunchoke miso puree and tempura duine spinach, which we name the ingredient of the day, and ask for more of.
There is more, still, always more.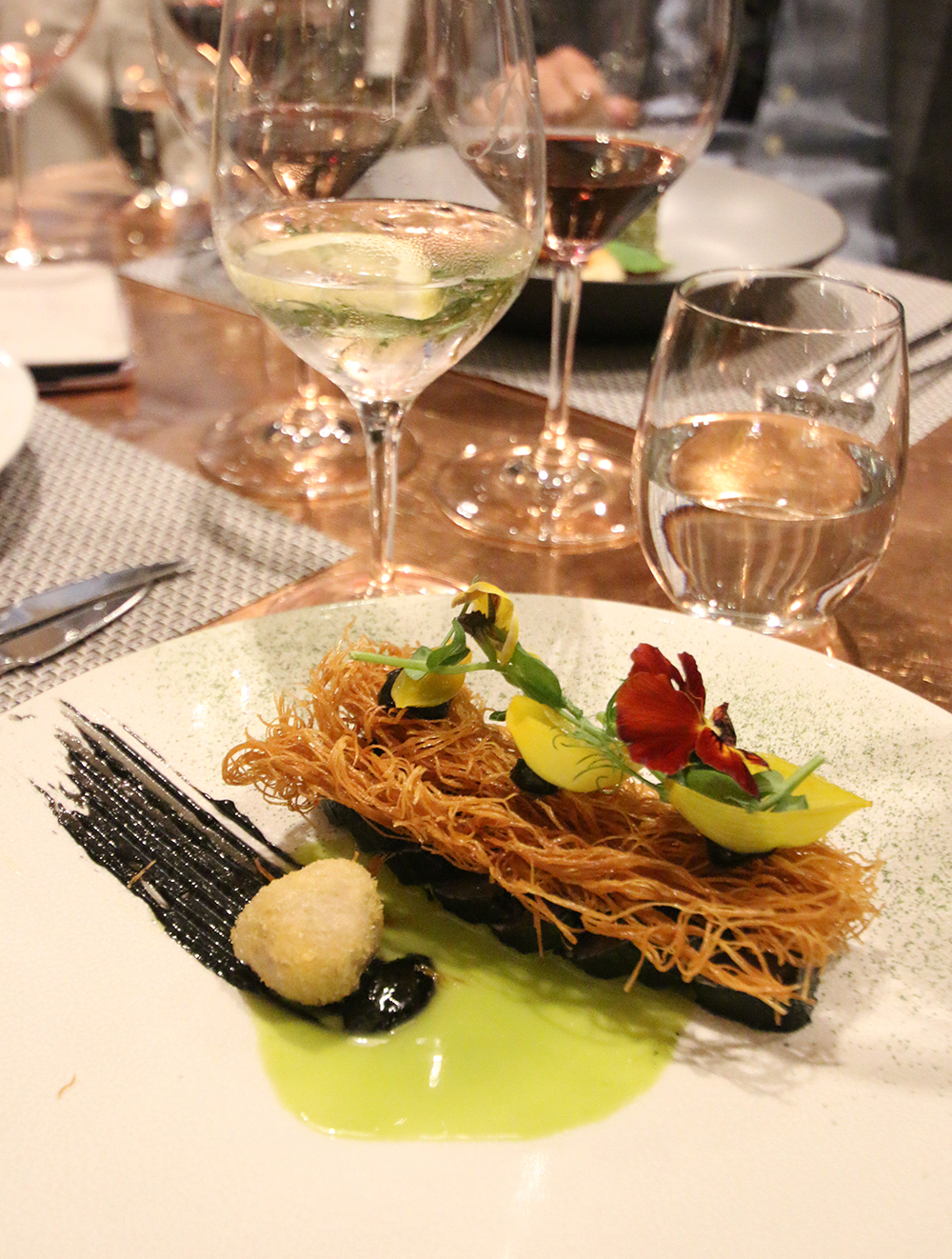 The desserts spread across our table, a hand slips there, a hand reaches here, more wine and the chef and waiters swirl around us like magicians weaving voodoo vineyard magic over us. All of us, while we connect, converse, create – memories, dreams, plans. While we laugh – oh, how we laugh!
Were there other guests? Was there something else I was supposed to do? Was there music or was it just our chatter that filled the air and added to the restaurant's warmth?
Perhaps we should take ourselves to bed, we wonder when quiet re-enters, maybe for a dip in that pool, a private swim in the clear dark night, another glass and then bed, for dreams of runs through the bare vines like the cheetah sculptures finally come to life, free and alive, so very free and alive.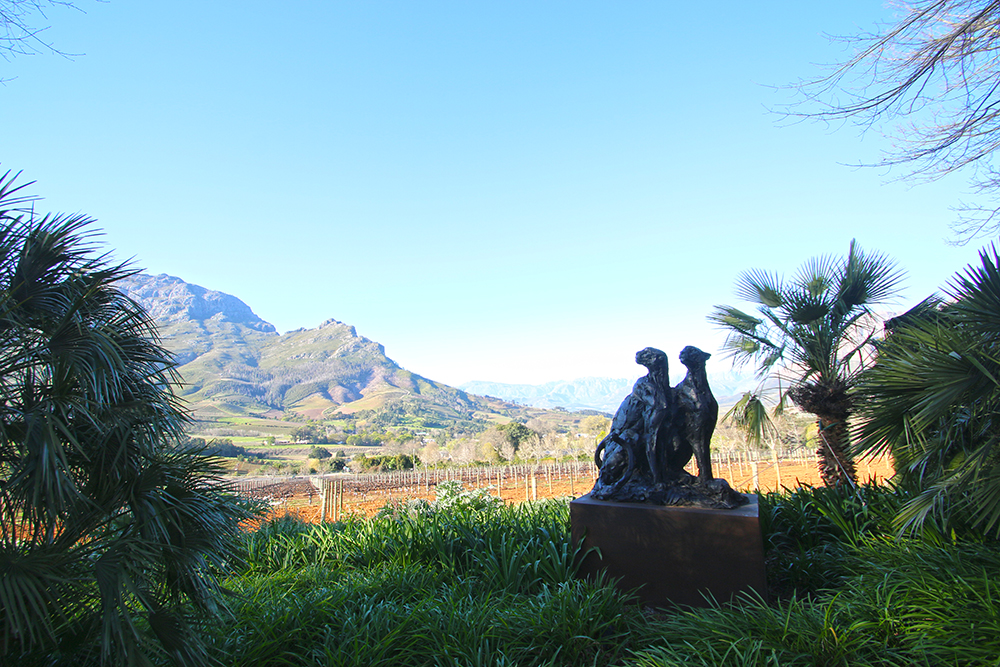 One night and we can already feel the shift – the new energy that comes with the discovery of somewhere special. That makes its move like the change of Spring, like a subtle Shiraz winding through the body.
Discover more about Delaire Graff Estate here.