"Maybe it's animalness that will make the world right again: the wisdom of elephants, the enthusiasm of canines, the grace of snakes, the mildness of anteaters. Perhaps being human needs some diluting." ― Carol Emshwiller.
After three days spent beside a leopard and her cub in a foresty corner of the Maasai Mara, I'd like to add leopard to this mix. I'm sure Carol would welcome it and agree that wisdom, enthusiasm, grace and mildness are all traits of this big cat, and that it's impossible not to question your own humanity after time in their presence.
I questioned a lot of things after my time with the leopard they call Fig and her new young thing perched in the trees at Mara Plains Camp in Kenya.
After game drives, I returned to camp beneath trees of my own and pondered about life, sitting on my deck looking over the plains. In that way safaris make you look at life from a different angle, and think about things like what it means to be a mother, the importance of naps and how we really should climb more trees.
I thought that if anything, the leopard might just be able to teach us how to be better humans.
With these cats, as much as there was a time to chase her mother's snaking tail while she slept, sloped along a fallen tree, there was a time for Figlet (Fig Junior) to collapse beside her, calm, quiet, still. A time for tenderness.
As much as there was a time to roll and tumble wildly together in the shade of their kingdom beneath the trees, there was time for that charm and elegance leopards are known for, the adults at least. Like wisdom, grace would find the cub in later years, when jumping out of the bush at unsuspecting butterflies with a little too much enthusiasm would become a slow, flowing, elegant stalk toward a lone gazelle.
It isn't that humans need diluting, we just need some reminding, from the wilderness, from nature. Wisdom, enthusiasm, grace and tenderness – that's all we have to hold onto, that's all the leopards were showing me, that's all that's needed, Carol was saying, to make the world right again.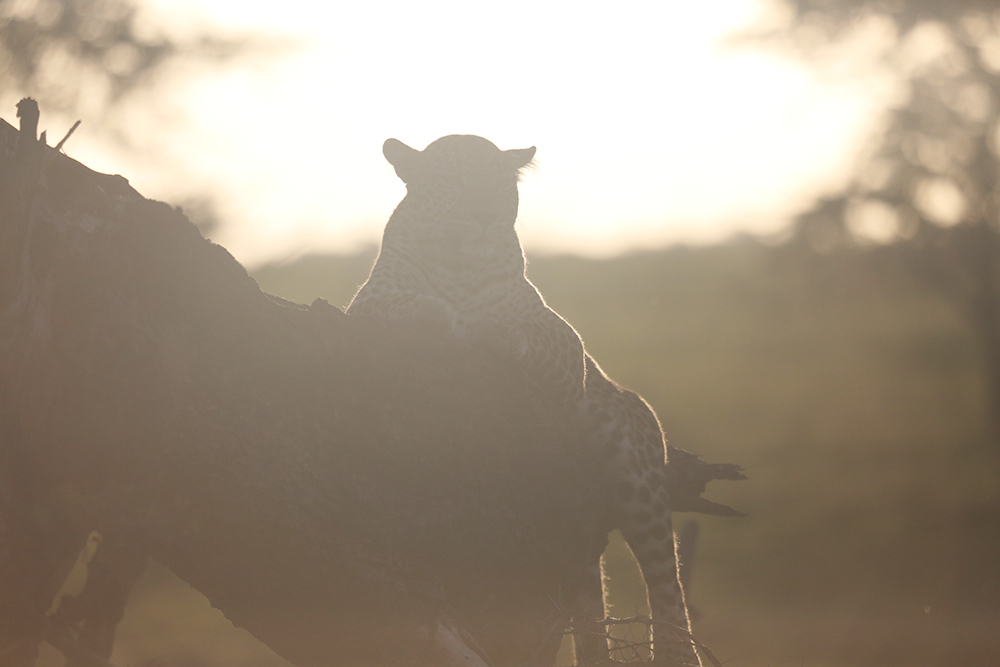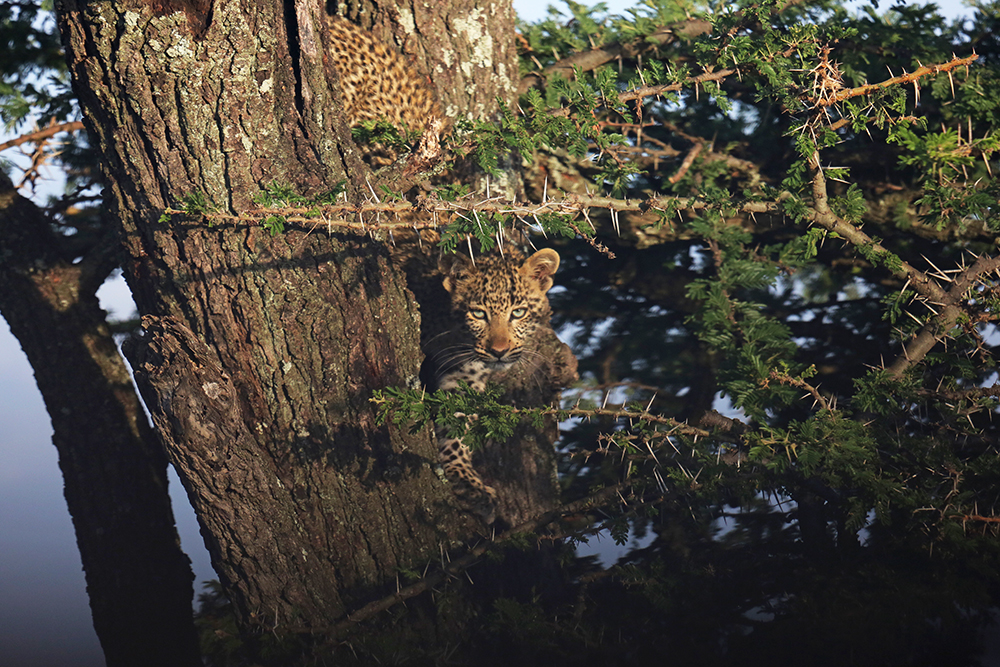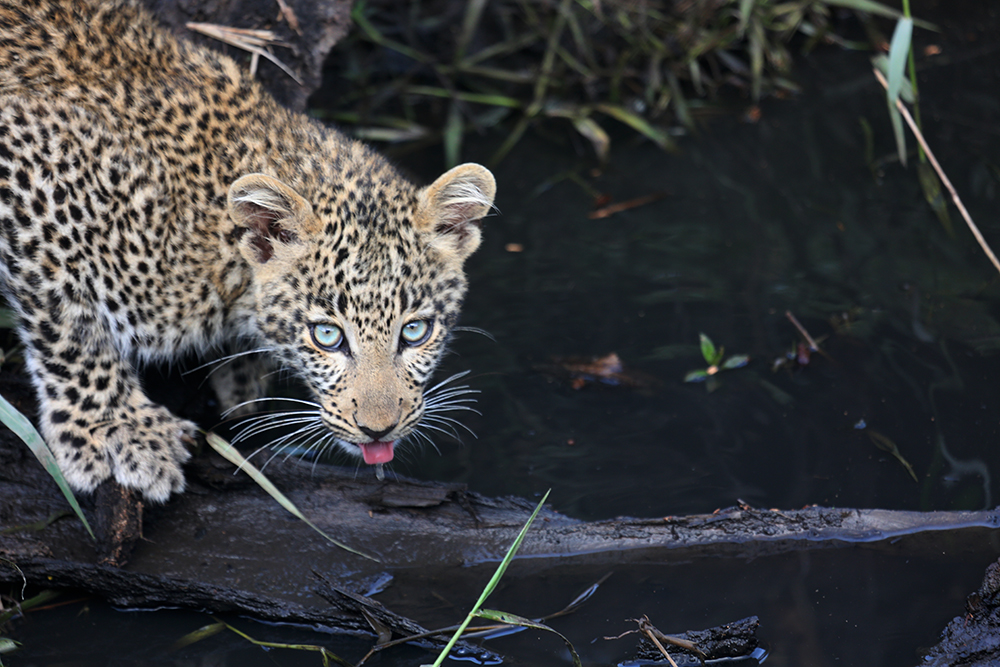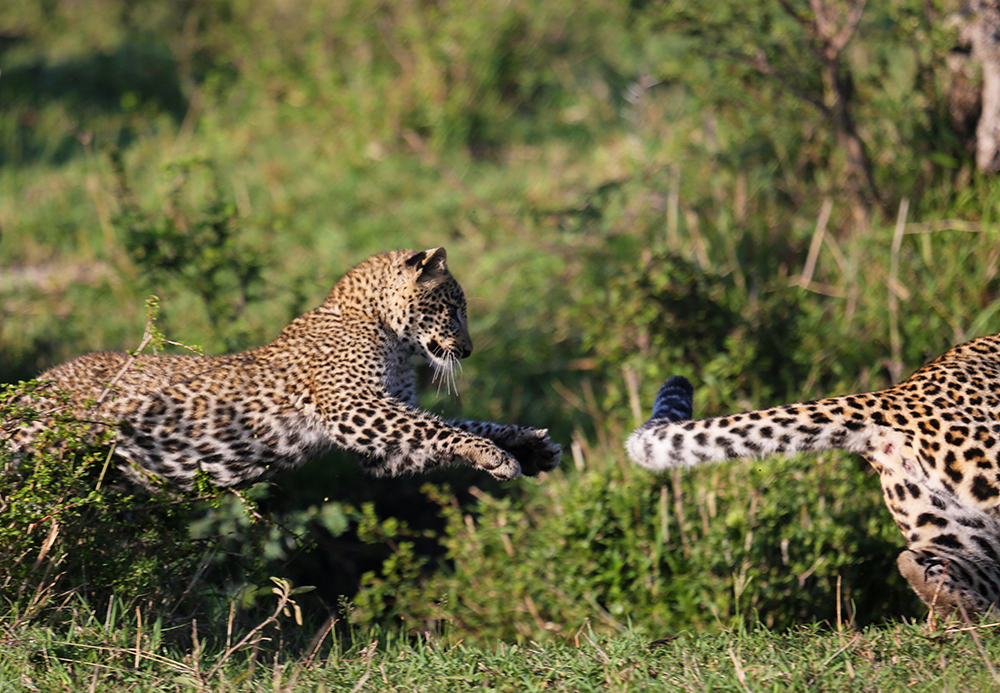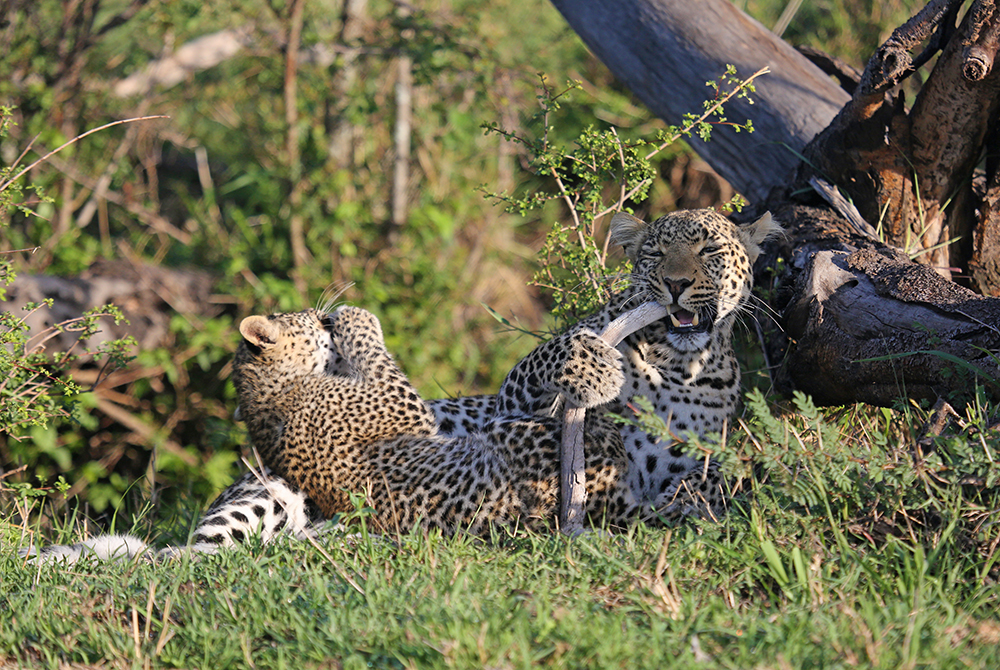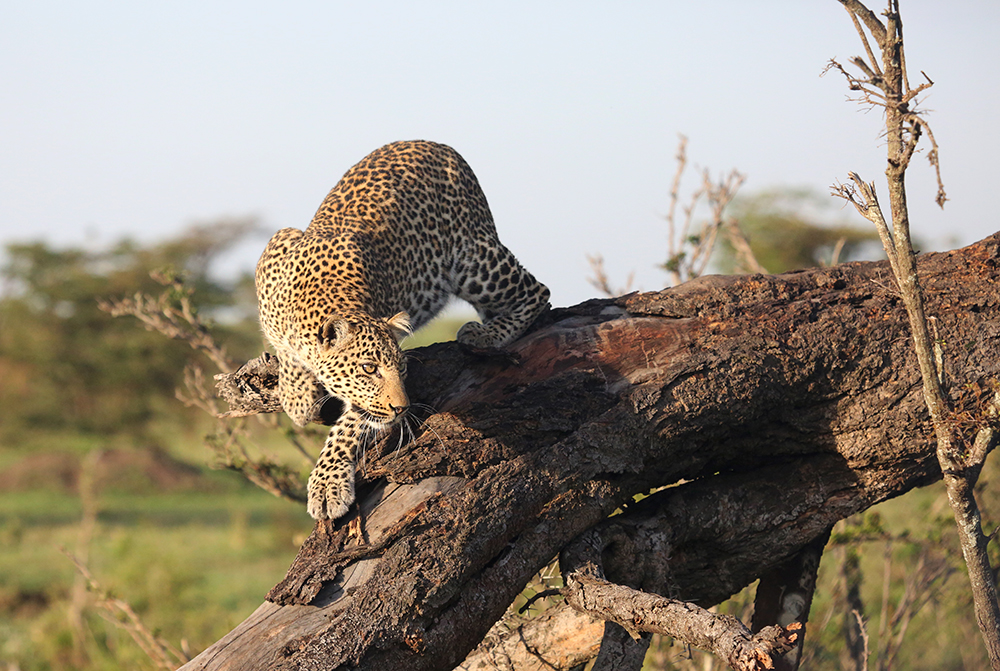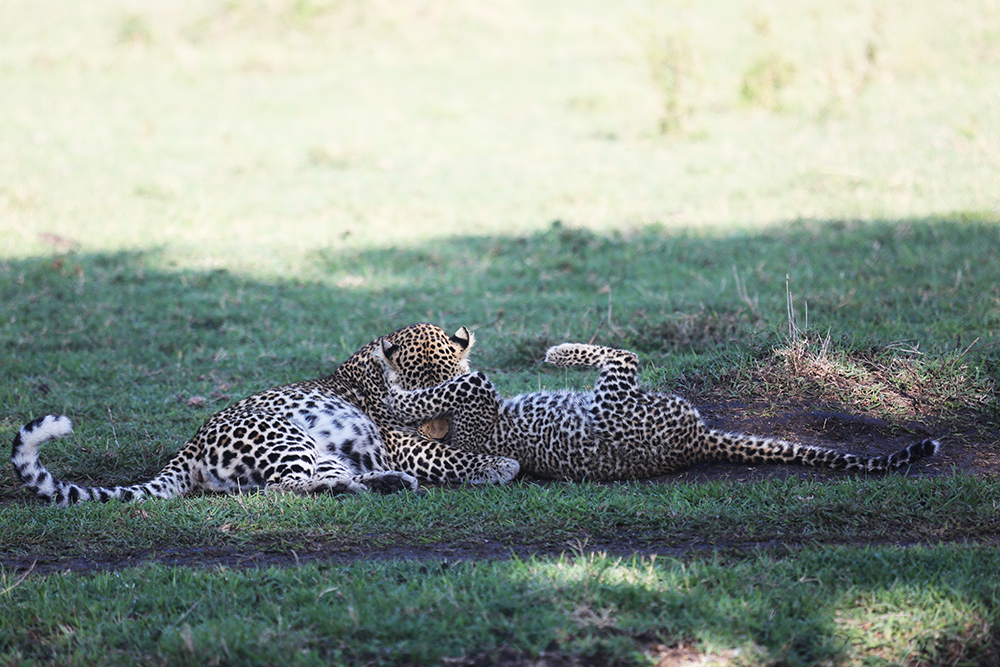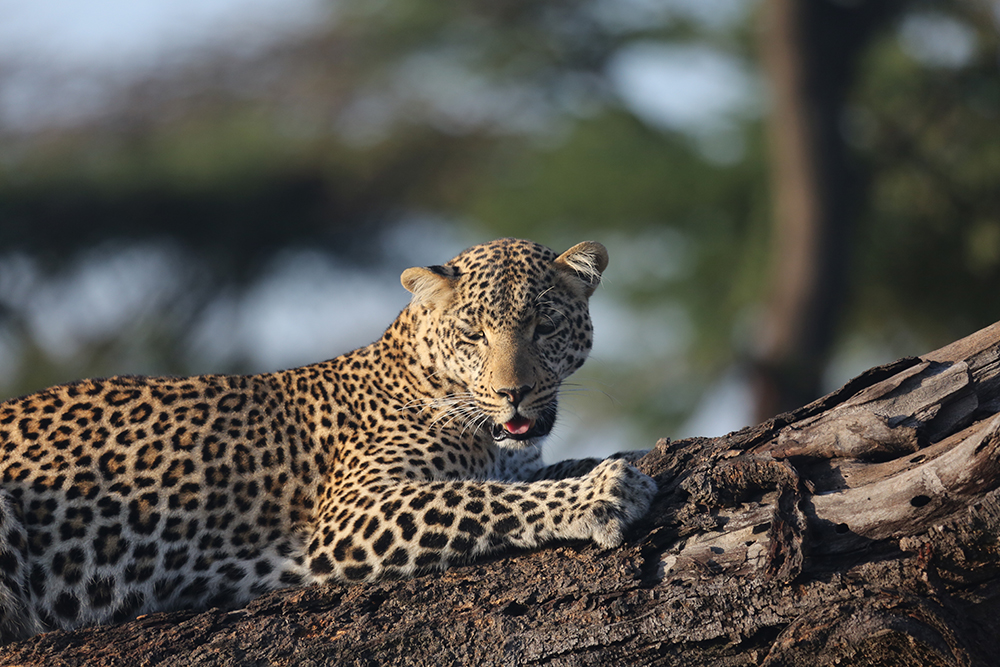 Discover more about Mara Plains Camp here.
---