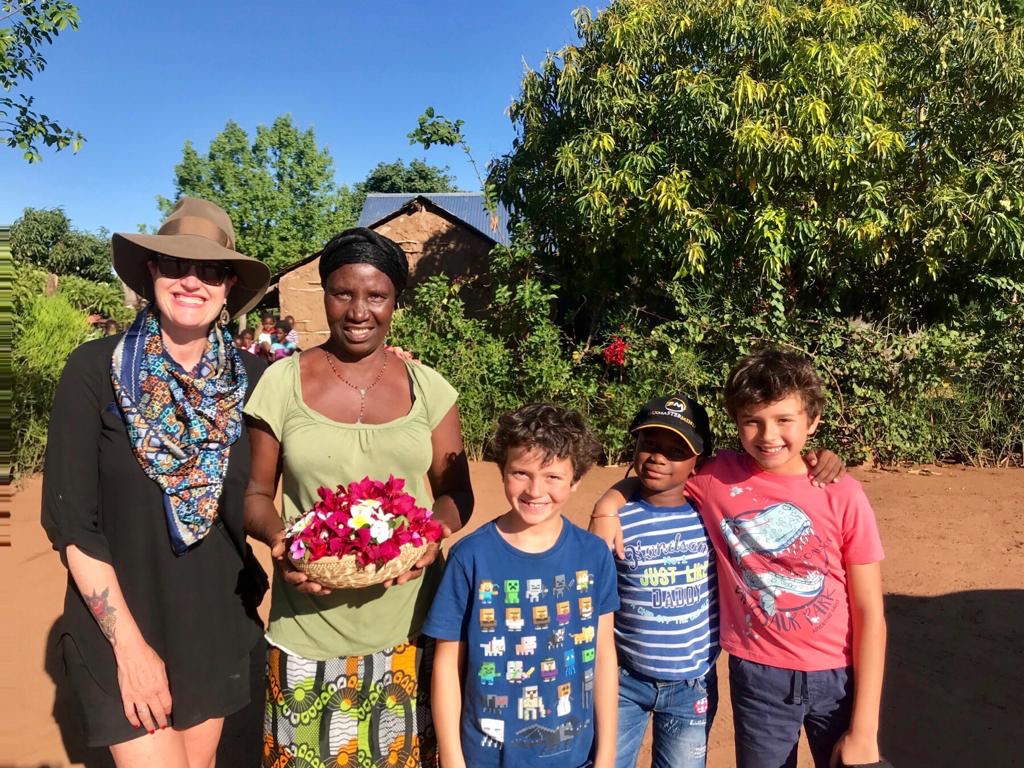 Gathered around a coffee table covered in bright chitenge dish covers and Zambian-made bags and dresses, we caught up with Royal Chundu MD and owner, Tina Aponte, to take our Find the Others discussions further north – to the great Zambezi River and its banks, where Royal Chundu sits in harmony with the community it is embedded in. Starting off the inspiring tales shared was the concept of community and how to create a better world in a garden. This is what you could call: the philosophy of Royal Chundu. Take a look at our interview with Tina Aponte below.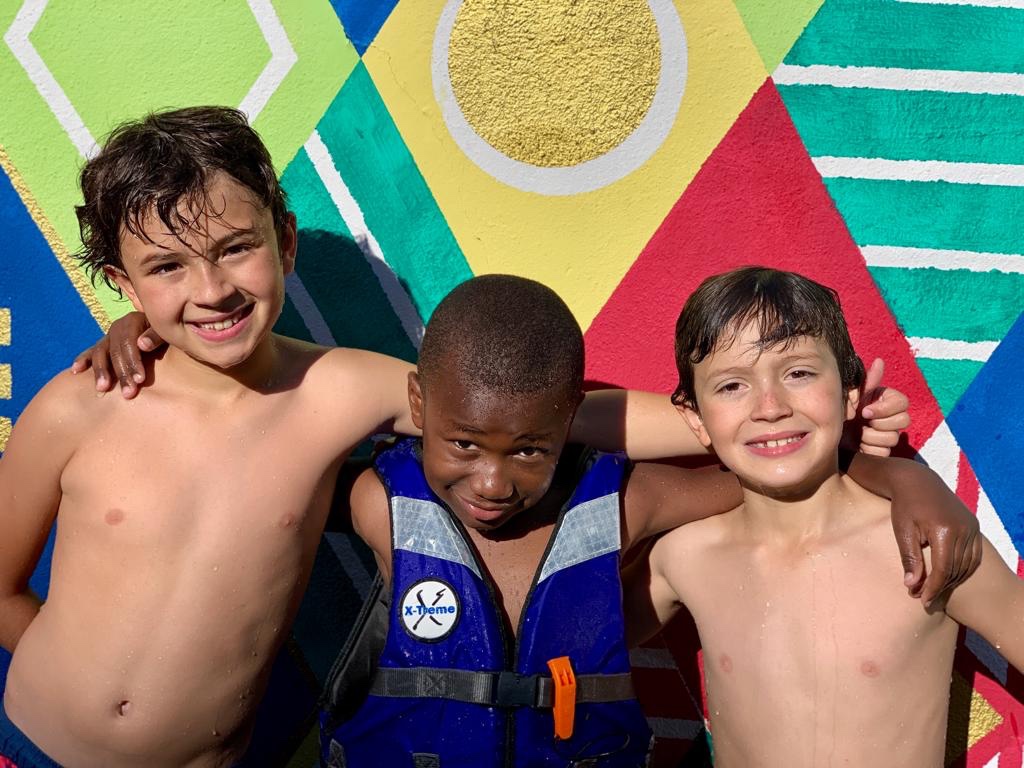 Find the Others ~ with Tina Aponte
My father, who is Zambian-born and bred, started Royal Chundu in 2005 and finished building the lodge in 2010. I took over the running of it in 2011. I raised my children at the lodge until they needed to go to school, which was a year and a half ago. When we moved to the property, there were and still are no supermarkets here, no suppliers, so I had two little boys, one and three, and my F&B Manager at the time was buying everything from Shoprite, which is South African produce trucked in and stored on shelves for who knows how long.
I didn't want to feed my children that way, so the local village mother, Edith Mushekwa, who features in everything that we do, would deliver baskets of tomatoes and mangoes and the like, and my kids would eat these fresh fruit and veggies from the village. They loved them, because they tasted of something. They were organic and grown in beautiful Zambian soil with fresh sunshine and Zambezi water. We started to donate seeds to Edith and she would grow produce for us, thereby making an income from these home deliveries.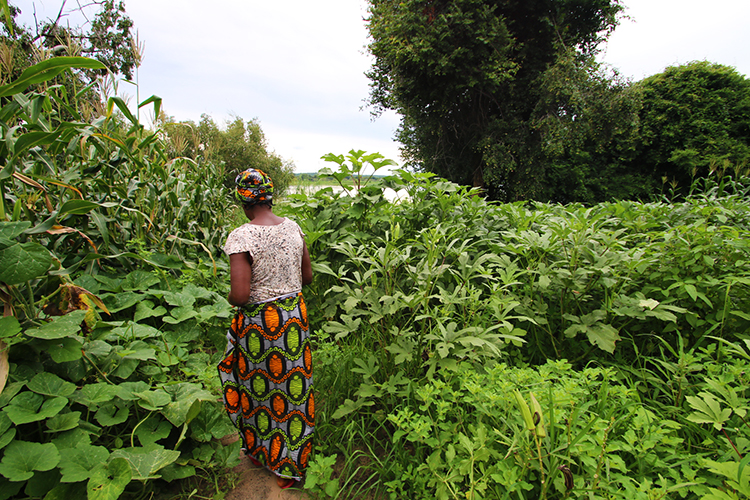 And then I thought, this is ridiculous, we should be doing this with everything. And so it grew. From the seed came our village experience where guests can meet Edith and the incredible people living beside us, and from the village experience came our tasting menu…
Our food is now all locally-sourced. Instead of quinoa from South America we use sorghum from Zambian fields, for instance. What started as one seed became an entire field of opportunity. The seed was the beginning.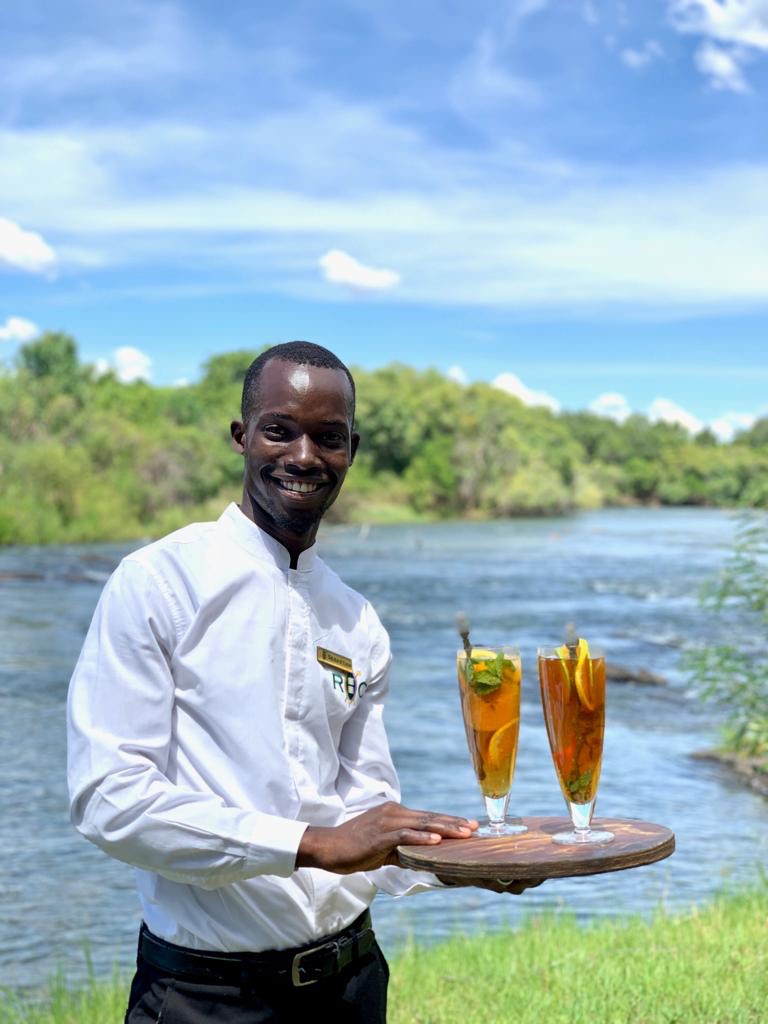 Obviously when we travel, we love the safety and convenience of a St Regis or a Carlton and the brass and the glass, but the problem with that is that the money then goes into the brass and the glass of a head office somewhere. And I could never sustain that ideal. So for us, the concern was: what are we doing that changes the lives of other people?
We've had the opportunity to become a Relais & Châteaux property, the first and only in Zambia and the Victoria Falls area, we're lucky to be on the Conde Nast Traveller lists of all sorts, but we're a village-run property and that's the story for me. You can do it with your own people.
Your own people just need a mirror held up to them to see that what they do is glorious and wonderful. That's all we're doing in our little and funny way.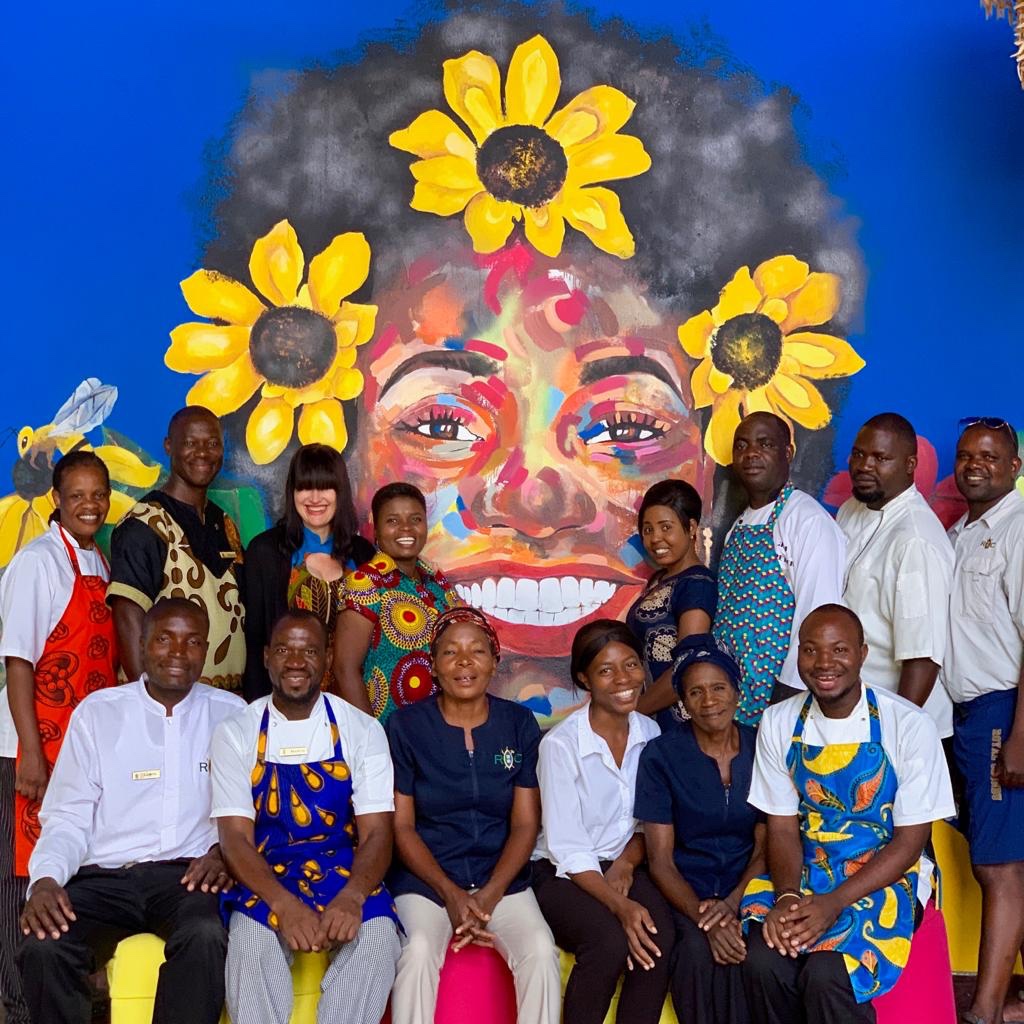 I don't believe that you should do anything that doesn't directly benefit the community that you're embedded in. I'm very grateful to have travelled all over the world for work singing for our supper, but everywhere I go there's always a Pilipino spa therapist, a German receptionist in New York… I'd love to get into a cab in New York and have a New York cabby for instance, I'd like to go to the plaza and have Norman from Brooklyn pour my drink, so for me its always about a sense of place. What happens in Africa is that, because our skills and education are lacking, you end up getting South African managers from Tanzania all the way down to Cape Town, Zimbabwean waiters from the Seychelles to Cape Town and you lose the sense of place through this generic high street service experience.
Instead of having a high street experience we want to have that local flavour and feel, but to do that you actually have to skill and educate the people and empower the people. And that's what we've tried to do.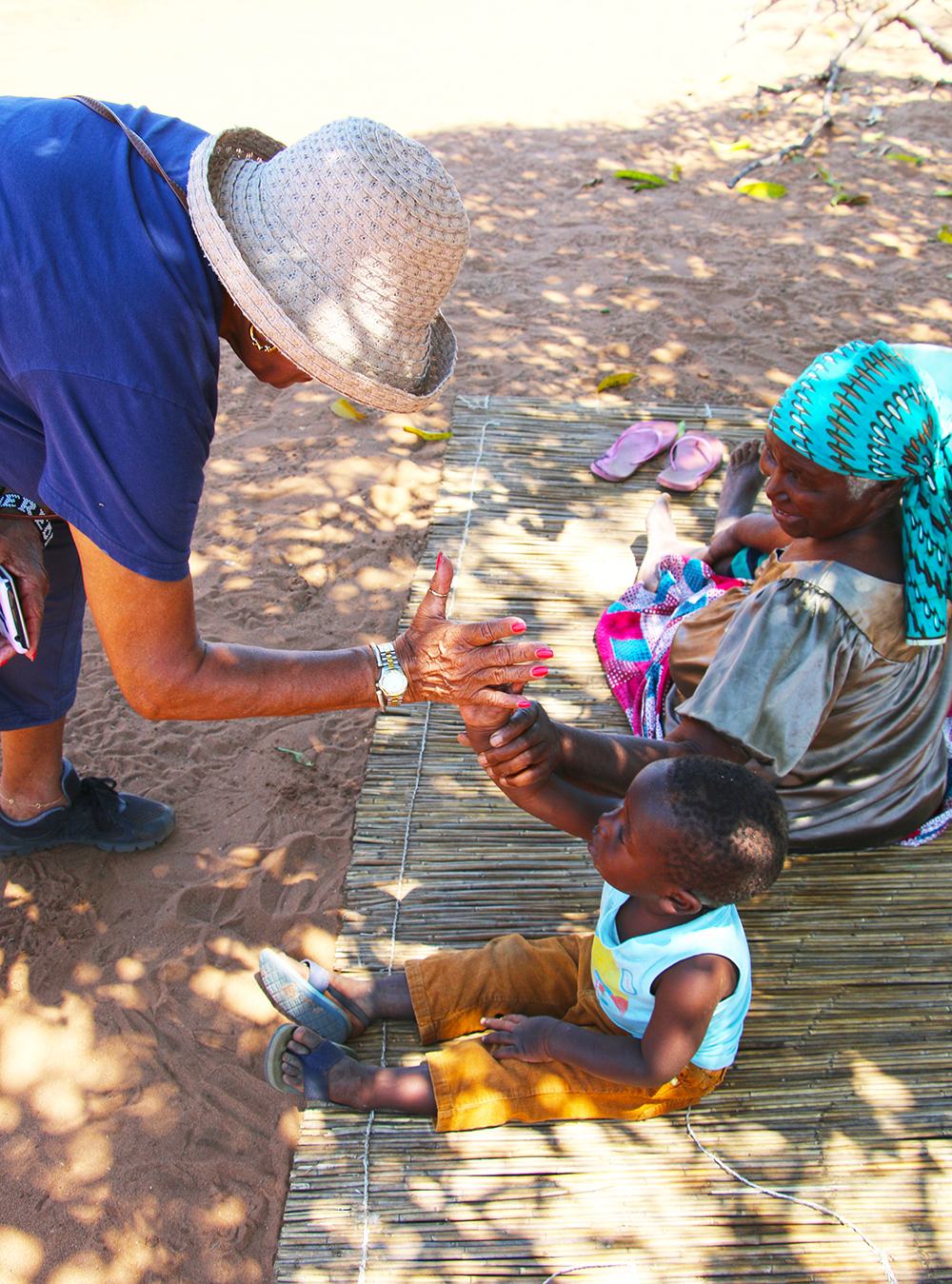 It's easy to get someone who's hotel certified. But we try to create from the ground up and take people from the village, not only staff, train them on-site with online certification programmes to get them into the skilled certified service industry that we aspire to. So a guest is spending, say, a thousand dollars a night with us but 70% of that goes directly back to our community, whether it's our seed project – where we now donate seeds to the village and buy back the fresh produce grown, or the local services, suppliers, our staff, our school…
And that's what I'm passionate about and I think that's where we make a difference. This way, we don't become the same as everyone else. And we give our own people the opportunity to run their own product by educating, by empowering, by putting whatever we can back into our local endeavours.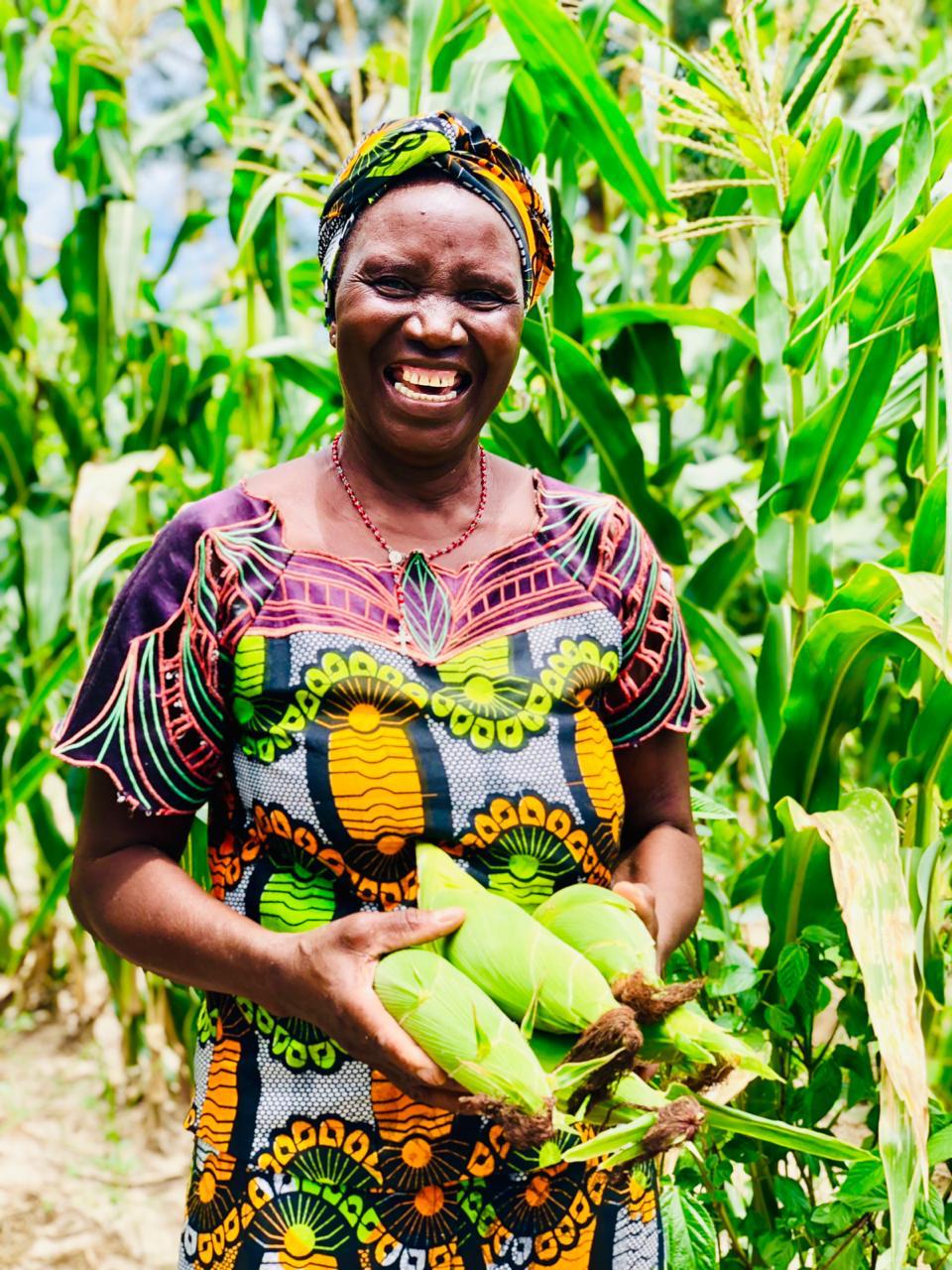 So for instance, our transfer vehicles are all local. There are beautiful, wonderful companies in town, but there are also lovely people who tell great stories and drive nice vehicles locally. So Our honey comes from our carpenter, our paw paws come from our head guide, our oranges when they're in season come from our head housekeeper.
So there's this rich tapestry of everybody adding something, and everybody having little businesses that spin off of Royal Chundu. And by doing that, the interest in the success of Royal Chundu is not just mine. The interest is from everybody on the ground.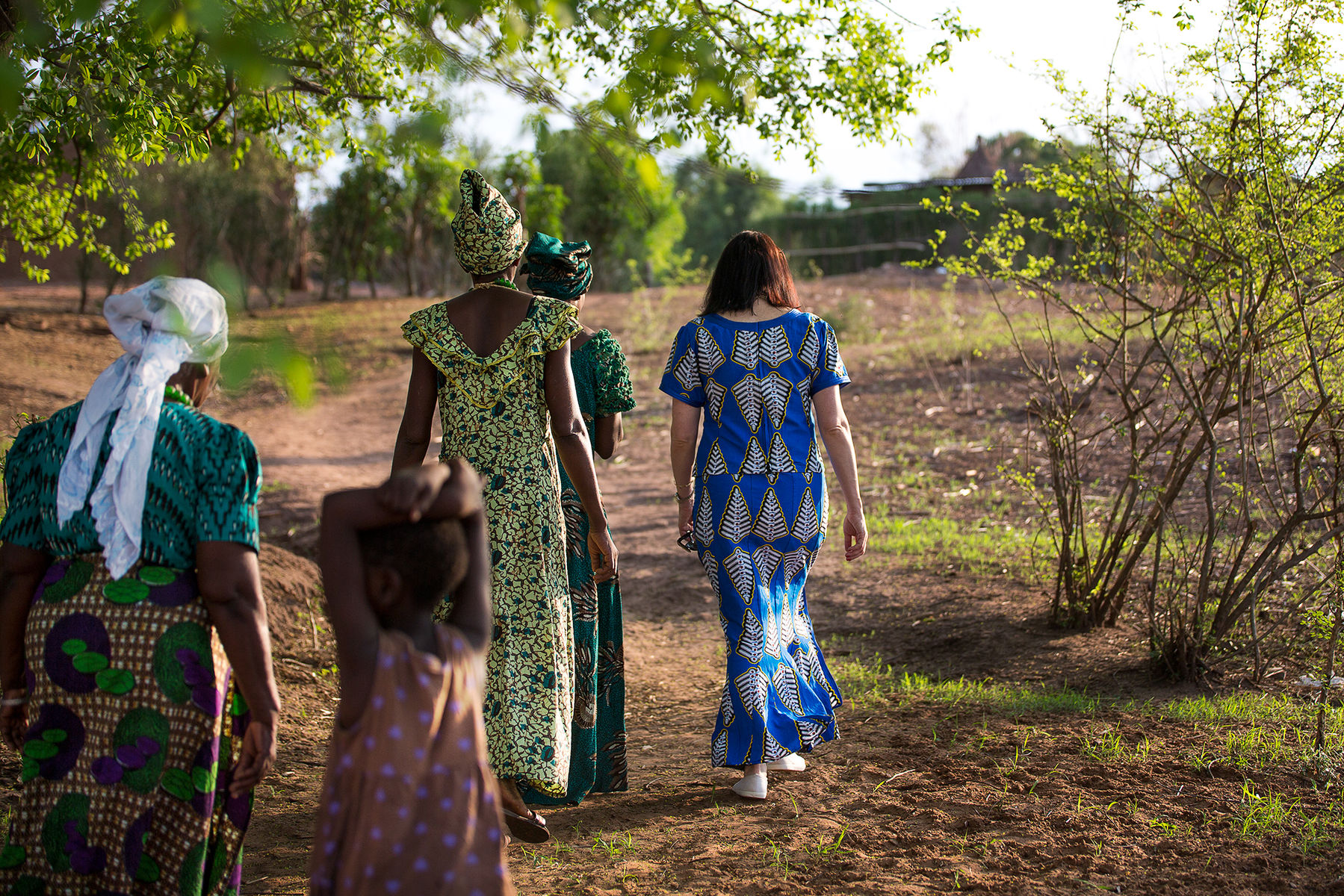 My management team is 100% Zambian and are all profit partners with me. 99% of our staff are all local Zambian, 1% is not and that's me. I'm only a resident. I don't have citizenship. Our management team and head of departments are 76% female, which is unheard of in rural Zambia, because we're a patriarchal society.
We all share in the success of the business. Our staff, bar the management, get 10% of the revenue as well, as part of Zambian legislated service tax. So the financial success is not my own concern. It's shared by the entire team, because it's in their best interest for the lodge to keep its standards, to grow as a Zambian product and to succeed and be sustainable. For me, it was about taking a luxury product and showing that it can be done by its own people.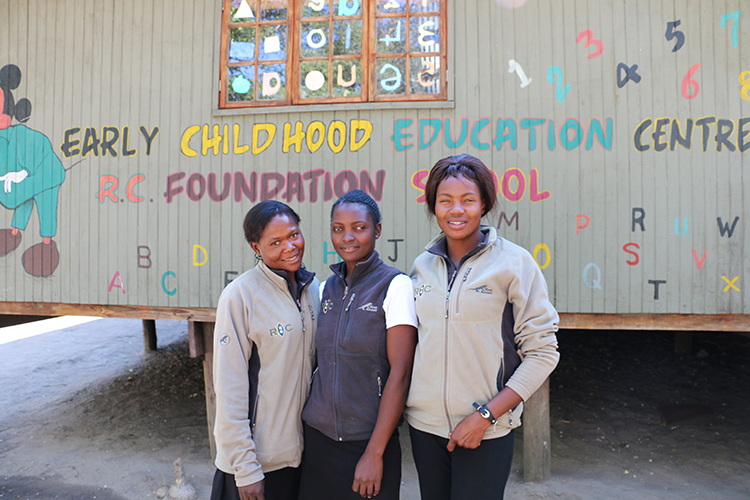 On a personal level, we all have the opportunity to make a little change. For me, I was very fortunate to be born to a father who had created a lodge in Zambia, but it doesn't make me any different to Aggie, my right hand at Royal Chundu, who is phenomenal. We were just born in different places. What we do with our opportunities is what matters. If we can do a little good here and there, we can be our own little change.
We move mountains one little step at a time.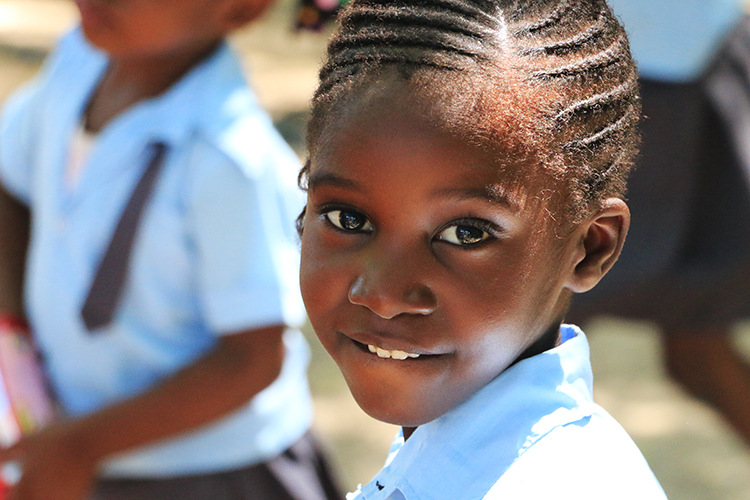 In our next Find the Others series with Royal Chundu and Tina Aponte, we'll take you deeper into the many ways this special Zambian lodge is helping to create a better world.
#findtheothers… one step at a time.
Read more about the Philosophy of Royal Chundu in the blog, Community & Abundance on the Zambezi.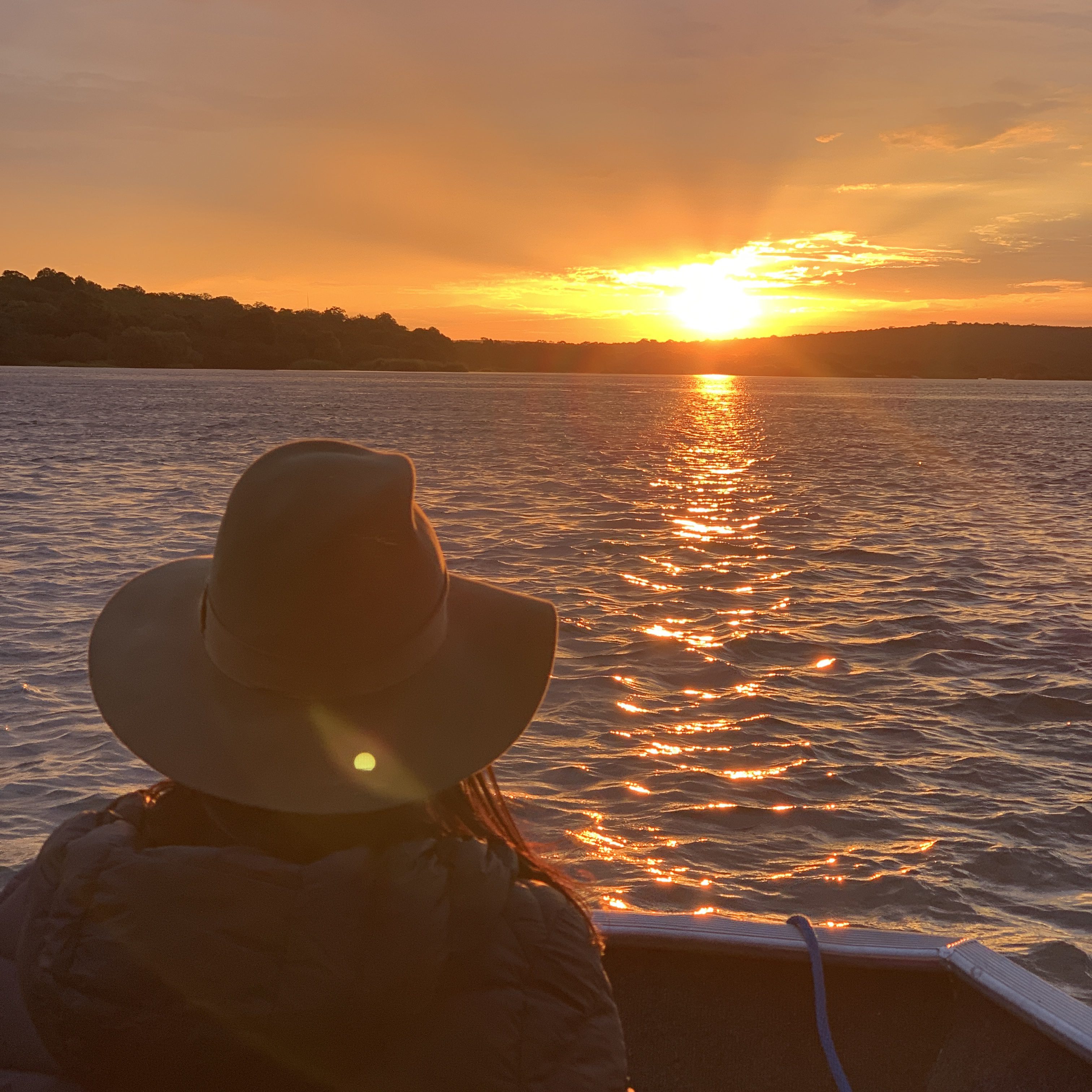 ---