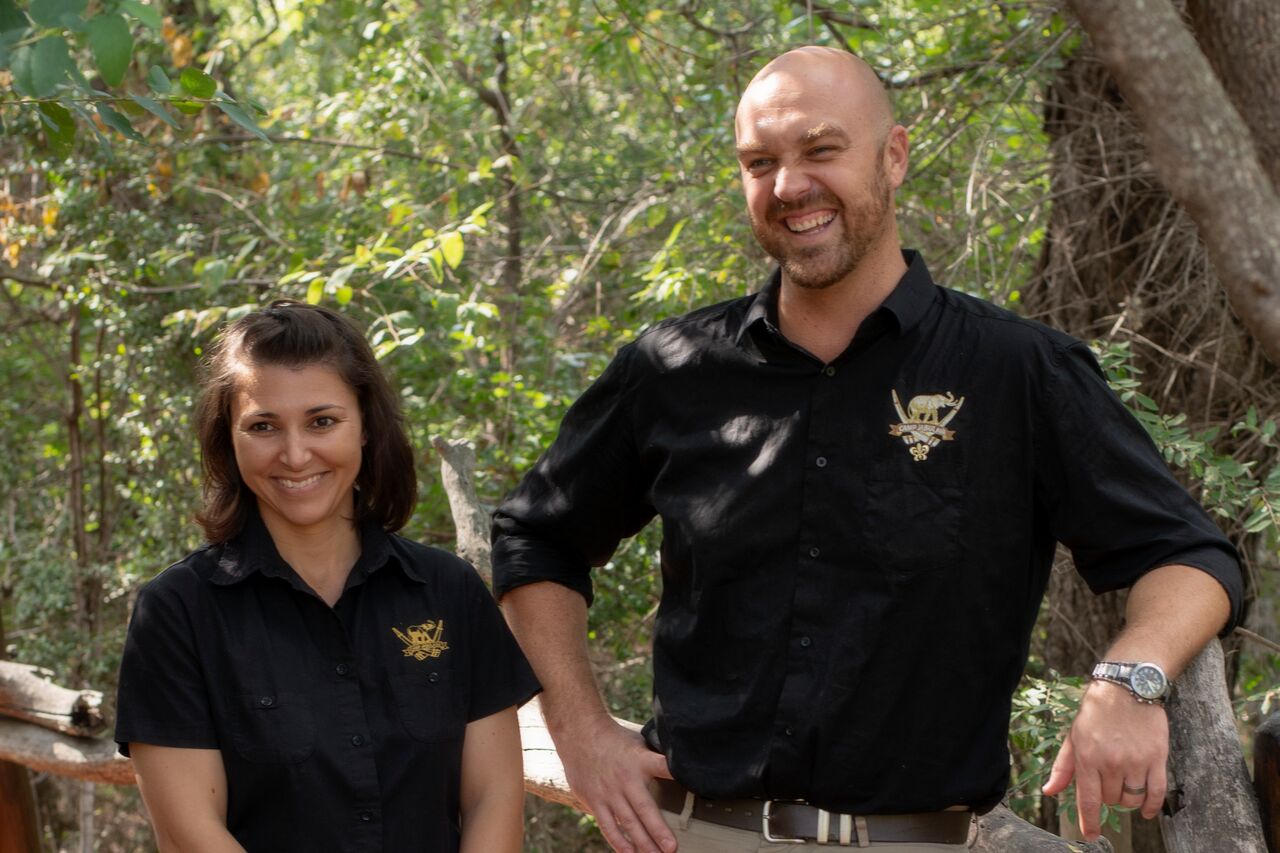 Part of Camp Jabulani's new General Management team, together with wife Chantel, Stefan du Toit has been part of the herd for many years. He's spent countless mornings with the lions out roaming in the golden light of an African sunrise, endless afternoons with the woodpeckers and rollers in flight, and hundreds of secret sunsets with the elephants big and small.
This is Camp Jabulani through his eyes.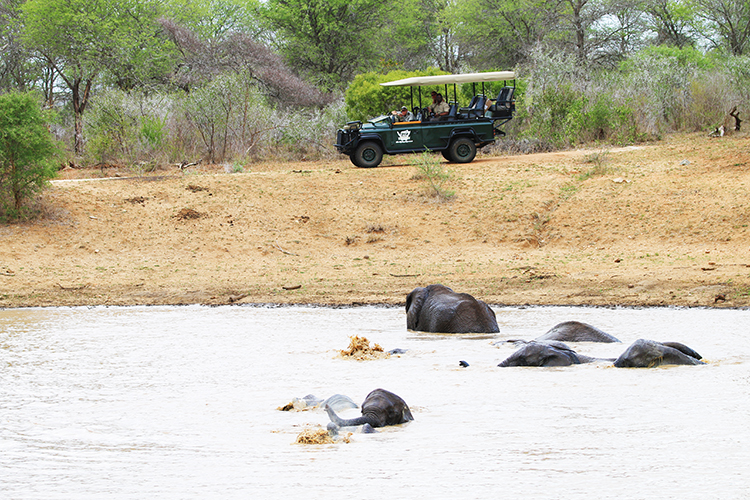 10 Questions with Camp Jabulani General Manager, Stefan du Toit
---
Five things working at Camp Jabulani has taught you about yourself, life and love?
Interacting with people from across the world who has an interest in our wildlife is an amazing privilege. If you love what you do, what you do will never feel like work. I have a passion people and enjoy every moment I get to spend with guests.
How did your path lead you to Camp Jabulani?
When I finished University I needed to find a interim job before starting my next University course. I started working at the Hoedspruit Endangered Species Centre, not long after starting at the centre I was asked whether I would like to join the team at Camp Jabulani. Needles to say I jumped at the opportunity and well I never really went back to University. I met my wife at the Centre, after working at Camp Jabulani for 5 years we decided we would like to spread our wings in the industry. We got an opportunity in the Sabi Sand Game Reserve which was amazing but not as amazing as the being able to come back to where it all started.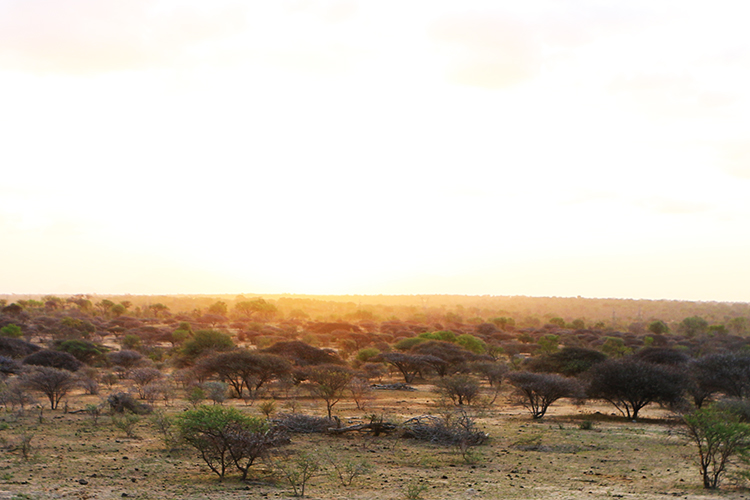 Favourite part about living in the bush and in particular, the Kapama Private Game Reserve?
There is no better way to wake in the middle of the night and hear the Camp Jabulani elephants rumble as they communicate with one another during the night.
A never forget moment from your time at Camp Jabulani?
One evening during an elephant walk we came over a little hill and startled a male white rhino. The rhino started running towards us, with the intention to investigate what had startled it. It happened so quickly, before we knew it Jabulani pushed me out of the way, challenging the rhino. The stand-off that lasted felt like a lifetime but in reality it was only few seconds. The male rhino then turned around and ran off. Jabulani turned towards it in an almost light-hearted way as if he is saying, "Come on, get a move on."
How has your relationship with Africa and her wildlife changed while at the lodge?
Growing up in Africa one can very easily become complacent about the animals seen every day. Being a guide for a long time, I had the privilege to experience Africa through the eyes of my guests, with a fresh perspective every day.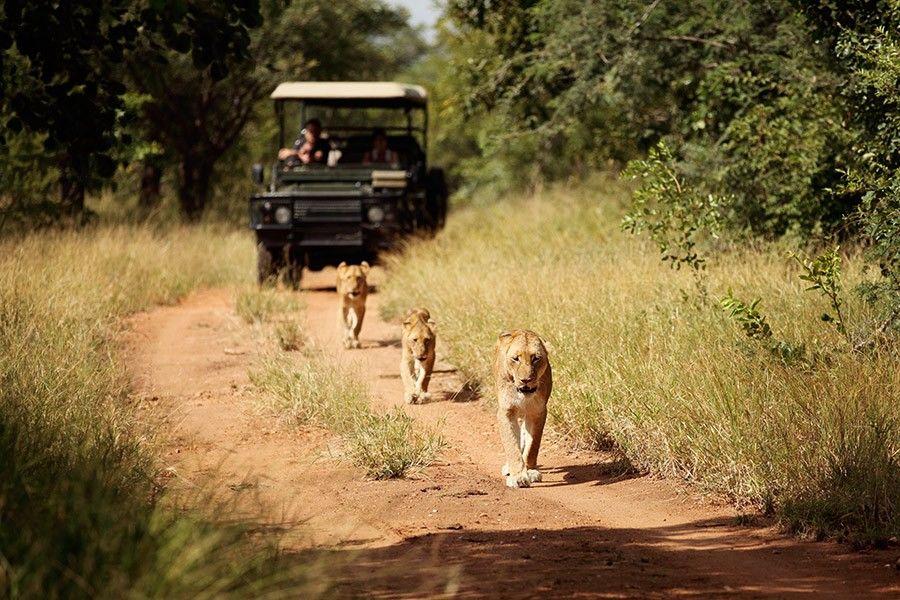 What is it like to spend time with the Camp Jabulani elephants?
Having worked at Camp Jabulani for 5 years and then leaving, the one constant piece missing was the elephants. Being back at Camp Jabulani is almost as if I came home and love seeing the elephants. Needless to say I try to spend as much time with them as I can. Nothing can compare to spending time with such magnificent animals.
You favourite meal on the menu?
Chilled tomato and apple gazpacho soup.
Favourite time in the bush and the best way to start the day?
Early morning. The best way to start the day is by watching the elephants start their day as they walk out into the bush.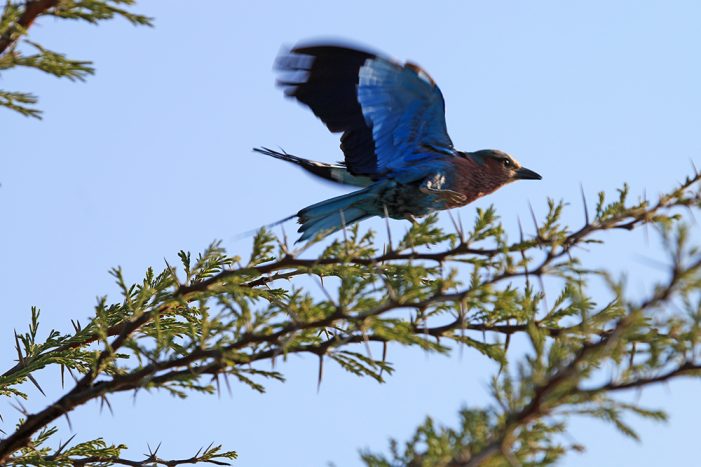 The best way to unwind on a day off?
Sitting at one of the most interesting birding spots on the reserve and trying to identify as many bird species as possible.
What unusual and unexpected things does your job entail?
Unclogging drains in the middle of the night always makes for an interesting evening.