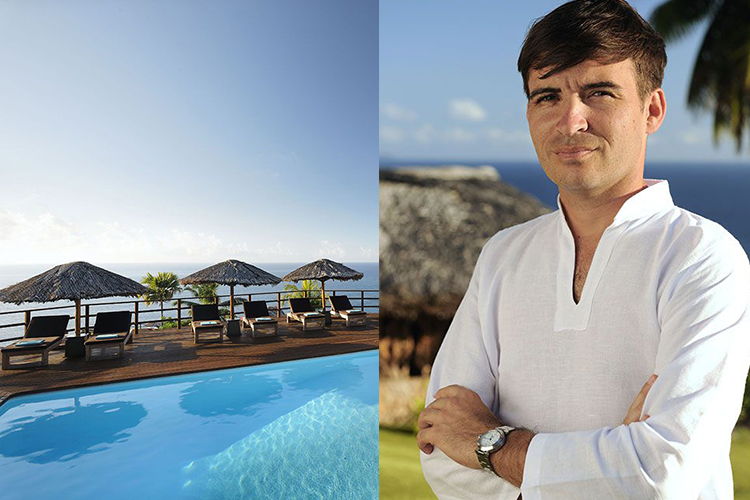 The Seychelles…
All you hear is time stand still…
And feel such peace and absolute
The stillness still that doesn't end
But slowly drifts into sleep
The stars are the greatest thing you've ever seen
And they're there for you…
R.E.M. might not have been singing about the Indian Ocean island of the Seychelles, in their song, You are the Everything, but they definitely could have been. And considering the other songs on their many albums over the years, it seems more than likely… Half a world away, the Seychelles is a place to find your religion, a place of shiny happy people, where life is at its most beautiful and where nobody hurts. A near wild heaven of maps and legends, with beaches for nightswimming. A land that will turn you inside out.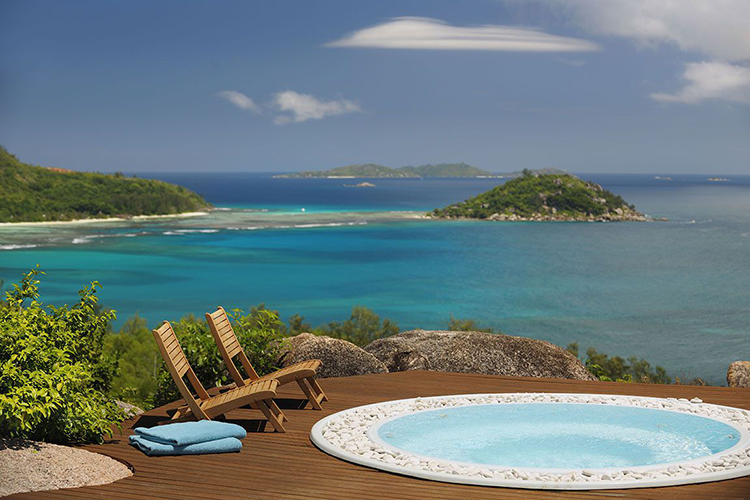 After a listen to their music, it's easy to think that perhaps Michael Stipe and the band do know the island rather intimately, that they were inspired by the white sand freedom of the archipelago's 115 islands, the tropical weather, turquoise seas and diverse and wild animal and plant life.
One man who, without doubt, knows the island well, is Cédric Morel, owner of the Seychelles' first and only Relais & Châteaux hotel, Château de Feuilles, on Praslin Island.
We have been granted a look into his unique and incredible life with these 10 questions below. Discover more about the island retreat here and in our magazine article, Water Babies: Indian Ocean Islands For Kids.

1. How did Château de Feuilles come about and what attracted you to life in the Seychelles?
The moment I stepped into Le Chateau de Feuilles, I sensed a magical energy that pulled me all the way! It was love at first sight when I discovered this amazing property with its unique elevated location. I believed that it had so much potential that I took over the hotel from my family 16 years ago and rebranded it, tastefully and with a discreet luxury and relaxed feel.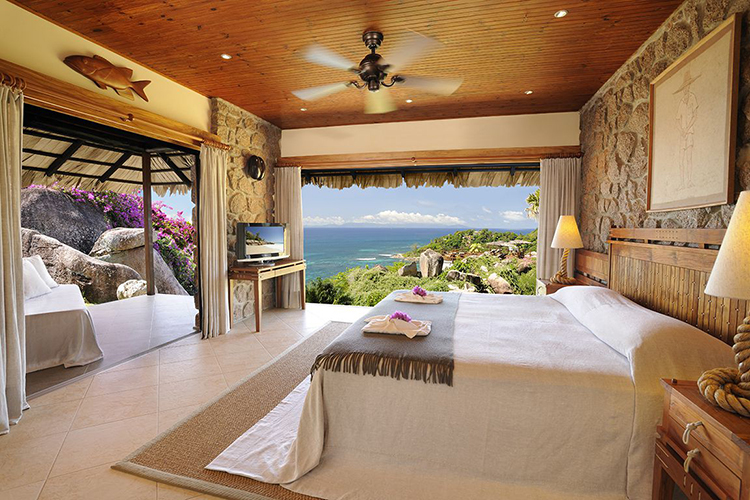 2. Five important things to remember when living on an island?
1. There is no stress as time doesn't really matter. Everything happens slowly. There's no need to rush.
2. The people and language differences need to be respected.
3. You need to understand and adapt to the local culture.
4. Enjoy the climate conditions no matter what.
5. Last, but not least, expect logistical delays. Always be with a 'Plan B'!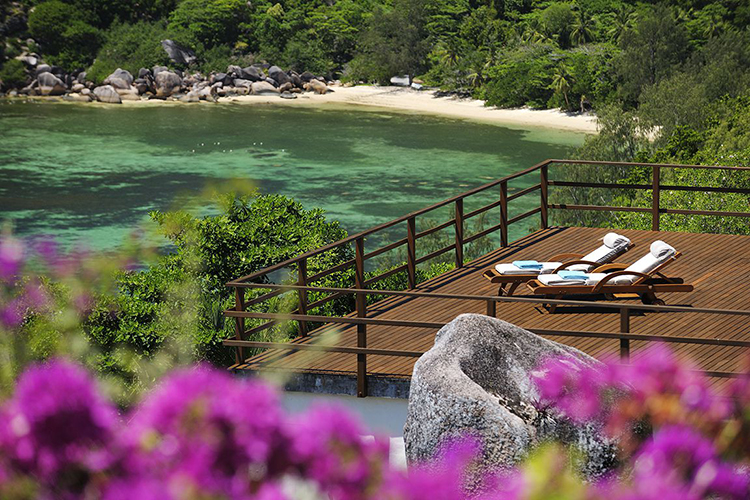 3. What does the average day at Château de Feuilles look like for you?
Unfortunately, it's always a working holiday for me when I am in the Seychelles. Being always called a 'Perfectionist' by my peers, my day starts usually from 6am with a coffee at the bar while going through my emails and planning for the day, with catch-up meetings with my talented and incredibly hands-on Operations Manager, Dinesh, who manages the hotel in my absence. I love working directly with my team, be it the friendly Seychellois or my Mauritian and Indian expats who bring in the much required steelness, stability, stamina and high level of attention to detail to make the hotel even more special and unique.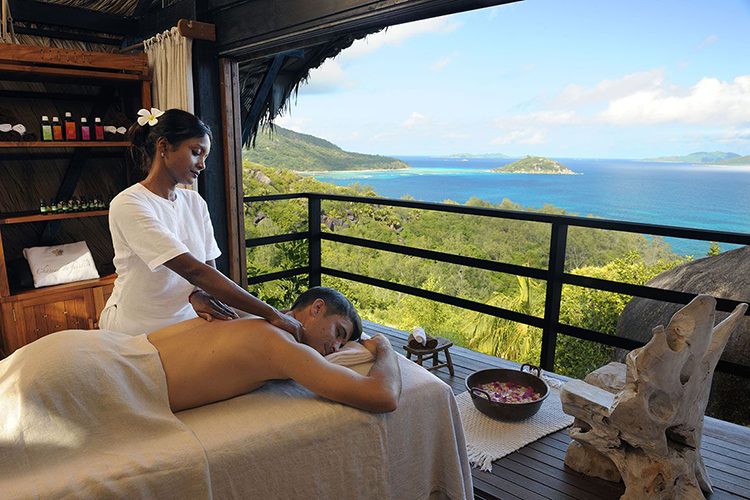 4. Favourite time of day at Château de Feuilles?
Both the panoramic sunrise at the jacuzzi early in the morning and the unrivalled sunset seen from the Ocean Deck in the late afternoon.
5. How are the local people and communities involved in the hotel?
The Seychellois people are lovely to work with and always have a smile to share. The locals are fascinated and highly inspired by the hospitality industry. I enjoy spending time with them to continuously motivate, promote and encourage them in their tasks. Occasionally, Château de Feuilles participates in official community events to promote the local culture.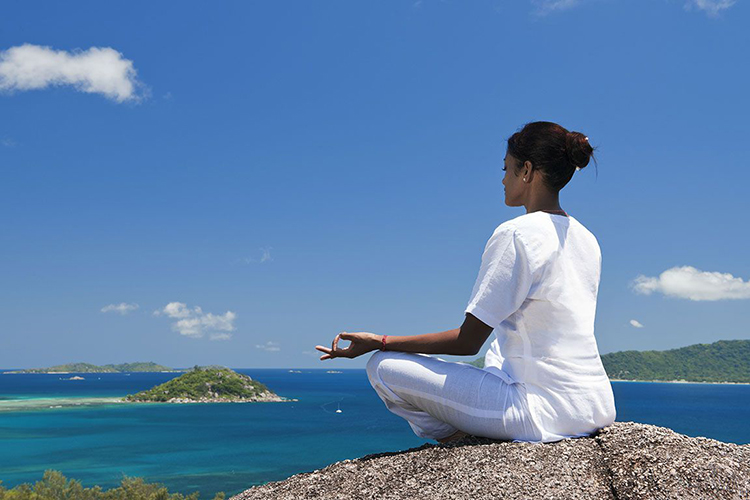 6. What type of cuisine can guests expect at Château de Feuilles and what are some of your favourite treats that are specific to the island?
A promise of lavish discovery awaits. Satiate your desires and wishes with our international gastronomy and its Creole fusion twist. We proudly deliver Relais & Chateaux's fine dining promise in style, emphasising the use of the freshest ingredients from our organic garden, a prestigious selection of vintage wines, refreshing signature cocktails and an innovative beverage menu. I personally enjoy a fresh giraffe crab or a grilled blue lobster from time to time, not forgetting a Chateau-made rhum, which is always highly appreciated by our guests.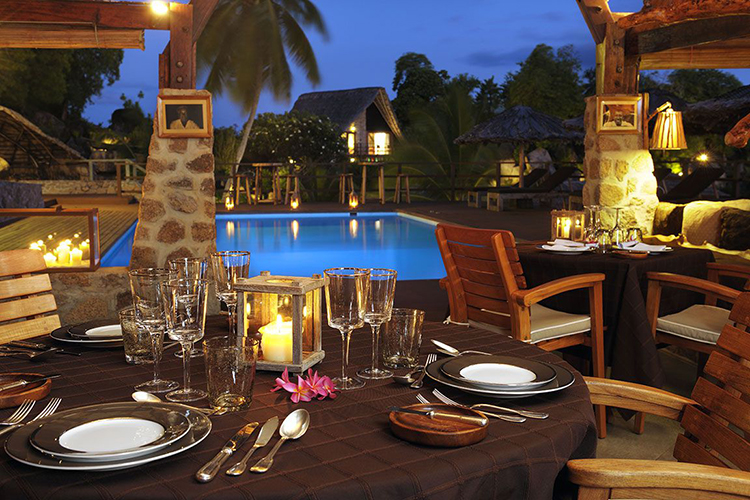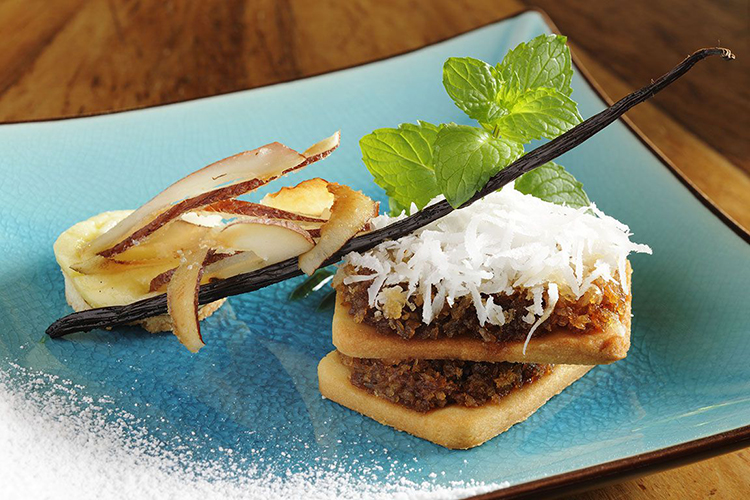 7. The best part about living and working in the Seychelles and specifically on Praslin Island?
The friendly local people, great historical culture, relaxed and quiet atmosphere, spectacular panoramic views, dreamlike white sandy beaches, the shallow turquoise water, amazing granite rock formations, the Créole cuisine, unlimited fresh fish and seafood, no malaria or other infectious diseases, outstanding snorkeling and diving sites, and overall a very stable economy.
8. When it comes to fauna and flora, what are a few are of the unique wildlife, birds, insects and plants visitors will see?
The Seychelles is like a living museum of natural history and a sanctuary for some of the rarest species of flora and fauna on earth. There are so many endemic species, like the endemic Coco-de-mer, the largest seed in the world, the jellyfish tree, with only eight surviving examples, the Seychelles' paradise flycatcher, and the Seychelles warbler.
There are two UNESCO World Heritage Sites in the Seychelles, namely Aldabre, the world's largest raised coral atoll and my favorite island, Praslin's Vallée de Mai, once believed to be the original site of the Garden of Eden. The island nurtures an amazing array of endemic species within its natural surrounds, from the smallest frog to the heaviest giant land tortoises, and the only flightless bird of the Indian Ocean.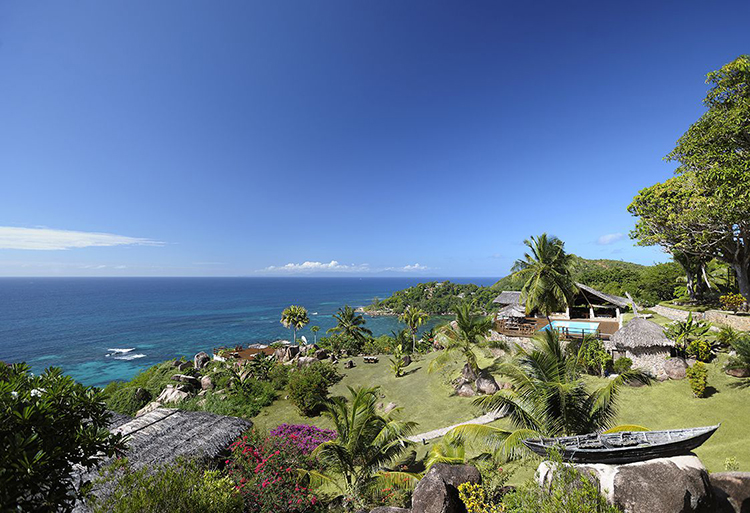 9. There is a beautiful quote by Lord Byron that goes, "There is a pleasure in the pathless woods, There is a rapture on the lonely shore, There is society, where none intrudes, By the deep sea, and music in its roar: I love not man the less, but Nature more."
How do you find alternating between the stillness and isolation of island life and the hubbub of city life and airports?
Without a doubt, my preference remains the Seychelles, no matter how city life, say in Europe, can entertain me! If I could, I would prioritise my stay in Paradise. Wherever you are, though, the pros and cons can be highlighted, be it an island or city. But who would not love living a stress-free life, with magnificent seascapes? It's a dream for many.
10. Please complete: The best adventure so far has been… And the next adventure will be…
The best adventure is yet to come… The business is still unfinished I feel. A huge surprise is on the way. The world will know soon!