To better understand the life behind the food at Delaire Graff Restaurant, the impetus and the intention, we caught up with Head Chef, Michael Deg, a man currently creating some of the most inspiring dishes to come out of South Africa and the Winelands. Discover more about Michael in our 10 Questions with him below – a peek we are sure will lead you right to the doors of the Delaire Graff Restaurant, on the magnificent Helshoogte Pass between Stellenbosch and Franschhoek.
Follow Michael in the kitchen on Twitter and Instagram.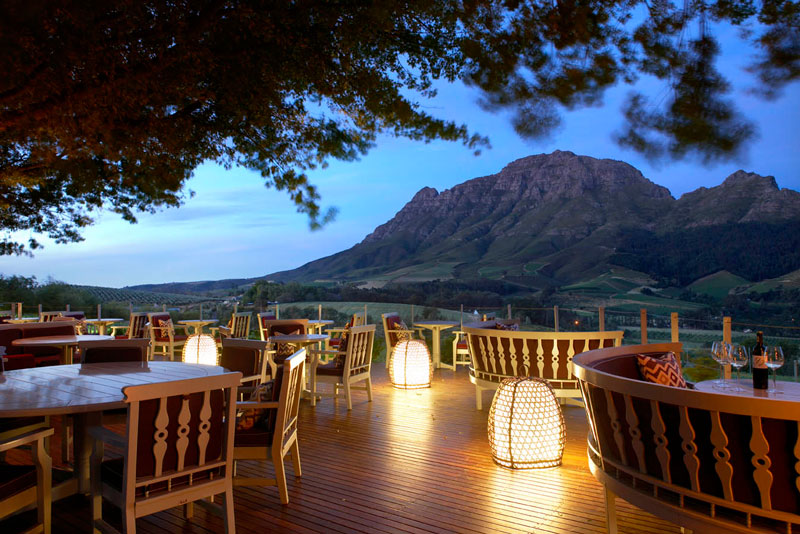 1. What has working at Delaire Graff Restaurant taught you about yourself, life and love?
Since taking over the reigns at Delaire Graff Restaurant, I have grown tremendously both as a chef and a person. As I've learned more about myself and gained more confidence as the Head of a 32 man kitchen brigade, the food and menu have evolved to reflect my style, my philosophy and the experience I want to elicit as a Chef. Finding a style is an evolution as a Chef, but I feel now the dishes, the plating and the team all work together in creating the experience to which I always aspired. It is a demanding career path, but seeing the food we produce day to day and having guests return year after year makes this a passion-driven and highly rewarding profession.
2. What is your current culinary obsession?
Taking one ingredient and trying to utilise every part of it in as many ways as possible. I love using vegetables like this; it really forces a chef to be creative. Last winter, I created a cauliflower dish where the entire dish was based on this ingredient with different variations from raw, to roasted and tempura. Currently on the menu for summer, the line fish is accompanied by textures of celery from root to leaf.
3. What can we expect from you and the Delaire Graff Restaurant this year?
A focus on cured, raw and marinated items on the menu as well as textures of singular ingredients. I'm also creating a new oyster menu for the evenings which will showcase Saldanha Bay oysters in unexpected ways.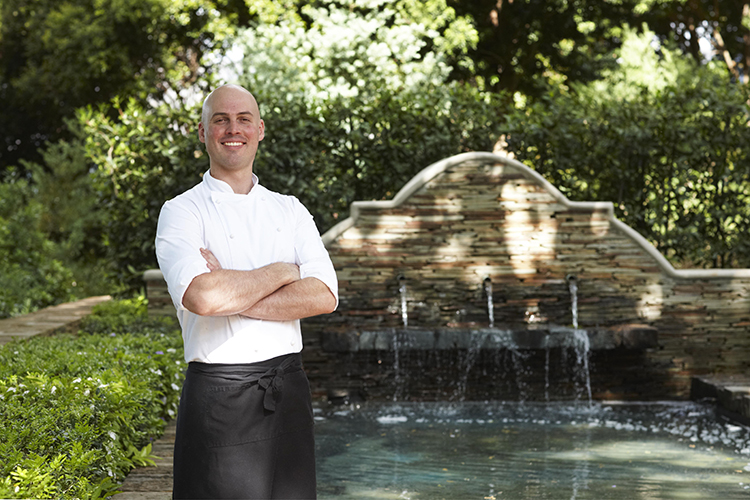 4. What new trends are inspiring you currently?
Keeping dishes simple with fewer ingredients, this allows the locally sourced produce to be the hero.
5. Where do you source most of your produce from and who / what are some of your favourite local food suppliers? What is your relationship like with these suppliers?
By using local suppliers and produce, not only does it cut down in food miles, it also means you have a close relationship with your farmer or producer allowing you access to the best ingredients. One of my favourite artisanal suppliers would have to be Wild Peacock. They take great pride in their uncommon produce, and are a pleasure with which to work. I try to support local farmers as much as possible with our pasture reared chicken and eggs coming from Farmer Rico at Boschendal, our free range ducks from De Denne farm and fresh berries from the neighbouring Hillcrest Berry Farm amongst others. Having our own greenhouse means fresh, seasonal vegetables, herbs, shoots and edible flowers right on our doorstep supplied to us by my colleague, Jerry.
6. How do you bring a taste of the land – namely the Cape Winelands – into your dishes?
At first, I found the notion quite challenging as I grew up on curry in Durban and later lived in Ireland for nearly a decade, but luckily I have a great team of local chefs with me. Together, we explore what produce to use and how to incorporate the local flavours around us. We use items such as Fynbos vinegar, local strawberries, cheeses from around the Western Cape, and of course, our sommeliers advise guests on local wine pairings for each dish.
7. Are you Zen master or warrior in the kitchen? What is your philosophy when it comes to cheffing and managing a team of chefs?
I really enjoy teaching and guiding young chefs, I believe in encouragement and creating an engaging, challenging and exciting environment where my chefs look forward to work each day. We work demanding hours so having a leader who shouts and is unpleasant creates a hostile environment, not to mention all that yelling and anger would be exhausting to maintain for myself. I believe you will get more out of your team when they are happy and excited, compared to the alternative.
8. When are you happiest at work?
After a good service when we get good feedback from our guests and our brigade worked as a team. It's a good feeling when everything comes together and your guests enjoy their experience.
9. Your favourite dish on the menu right now? And why?
We do a tasting of pork and apples for lunch, a classic combination, at the moment with sous vide pork belly, coal grilled pork fillet, quail Scotch egg, crackling, roast plum, apple and sage purée, fresh apple and a cider vinegar jus. Pork is one of my favourite proteins to eat and cook, so this dish ticks all the boxes for me.
10. In honour of the month of love, what makes the Delaire Graff Restaurant such an ideal place for a romantic date?
With the breath-taking view of the mountains and valley, al fresco dining beneath a canopy of oak trees on our terrace is intimate and inspires romance, even proposals. With a glass of our Delaire Graff Sunrise MCC over freshly shucked oysters, I find it hard to believe that there is a more romantic setting.