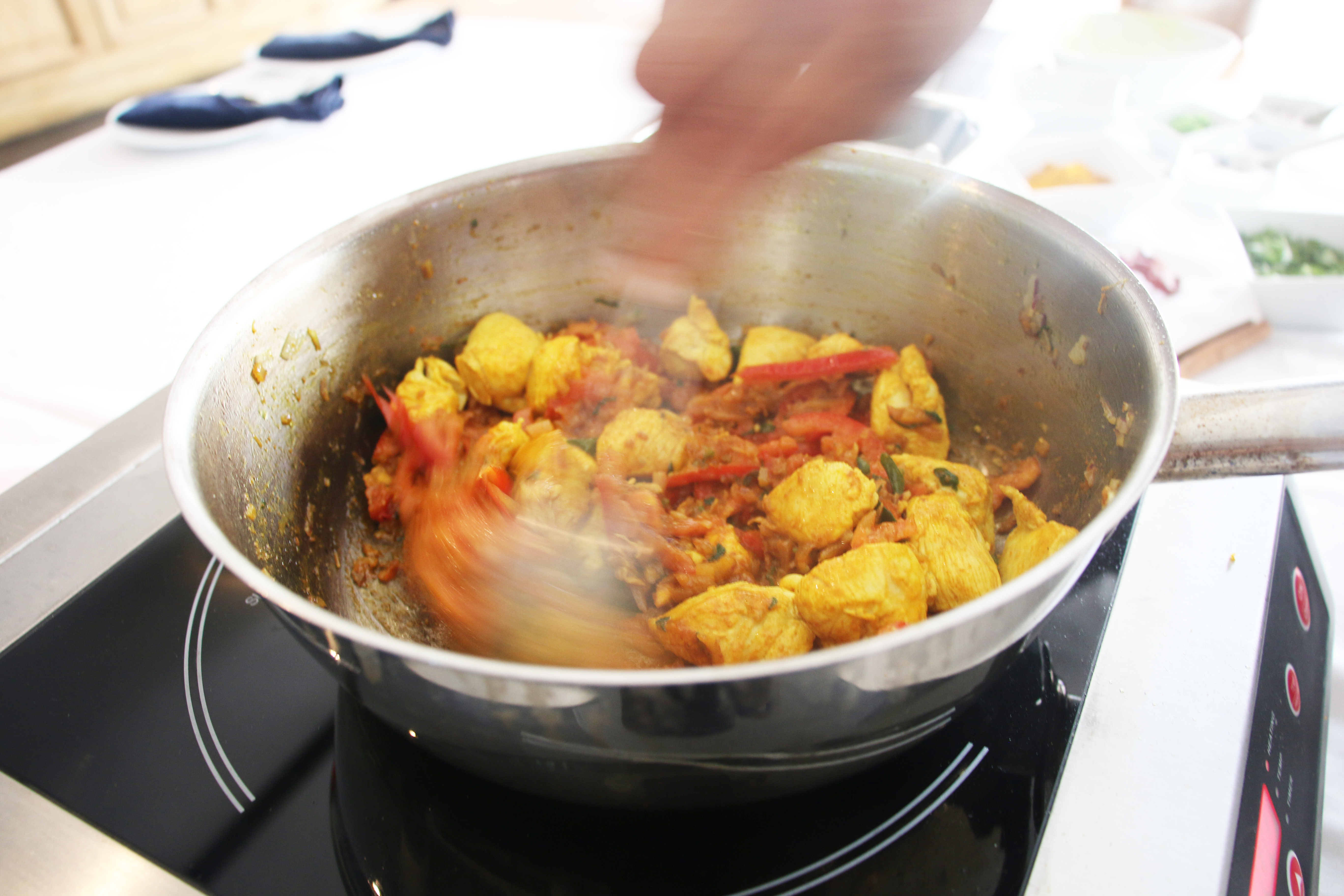 For a taste of Mauritius, its rich Creole spices and Eastern influences, we share with you a special recipe from a cooking class at 20 Degres Sud, creating their Famous Mauritian Chicken Curry.
For 6 People
1kg unskinned chicken legs
2 peeled potatoes cut into small cubes
3 peeled tomatoes
5 curry leaves
2 onions
40g garlic & ginger paste
100g curry pouder
15g brown sugar
375ml home made chicken stock
Fresh coriander
2 dry chilli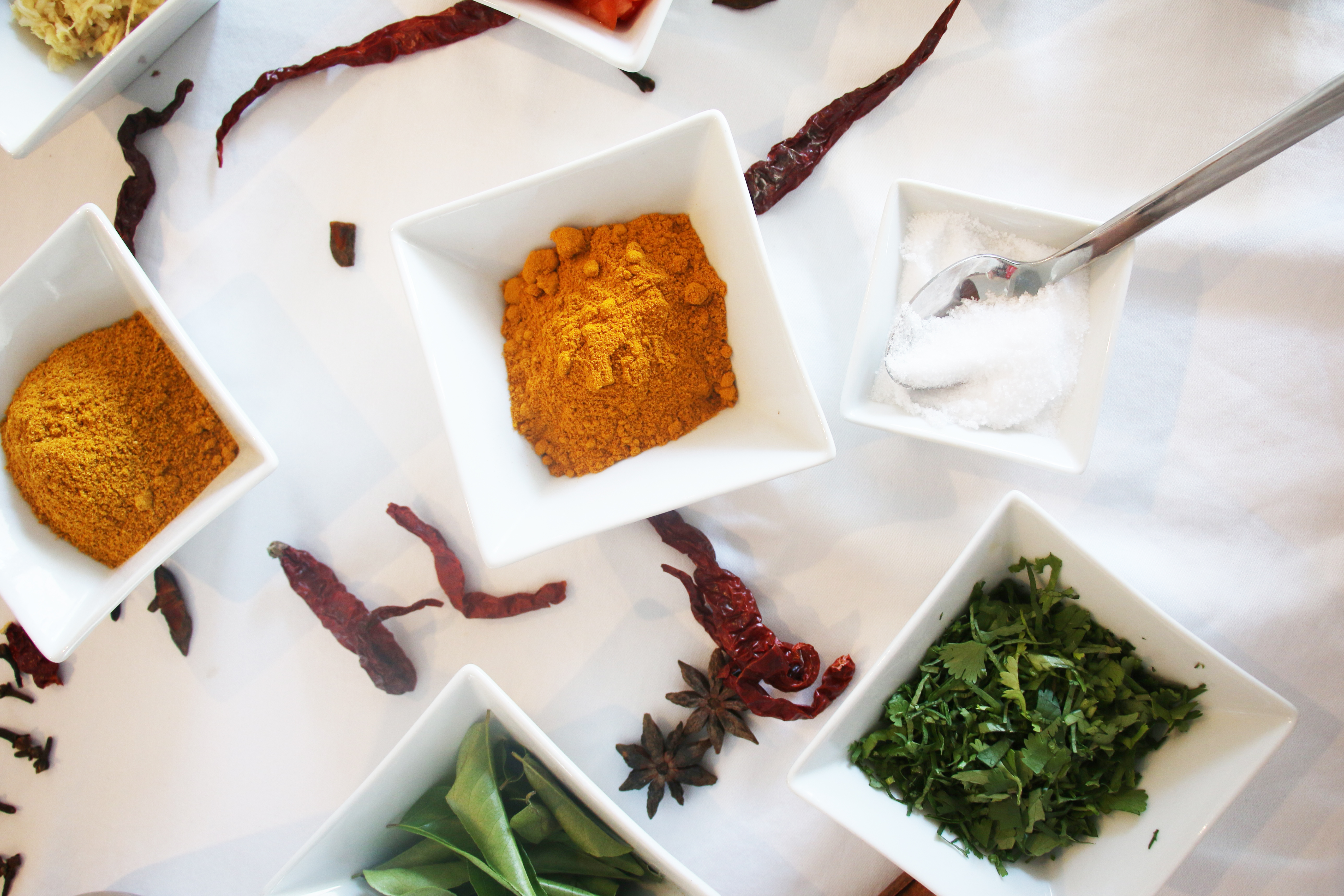 Method
Debone and skin the chicken. Cut into small pieces of 3cm. Pan fry the chicken in natural oil. Reserve.
Crush garlic and ginger to get a smooth paste. In a large pan, heat some oil and cook the onions with the garlic and ginger paste. Add curry leaves, peeled tomatoes, chilli, sugar and curry powder.
Let it cook slowly for 5 minutes. When dry, add enough chicken stock to rehydrate the mix. Repeat 5 to 6 times to cook the mix correctly.
Mince 2 onions, season and fry in hot oil.
Add the chicken and let it simmer for 25 to 30 minutes.
Adjust seasoning during cooking.
Top up with fresh diced coriander and fried onions to serve.