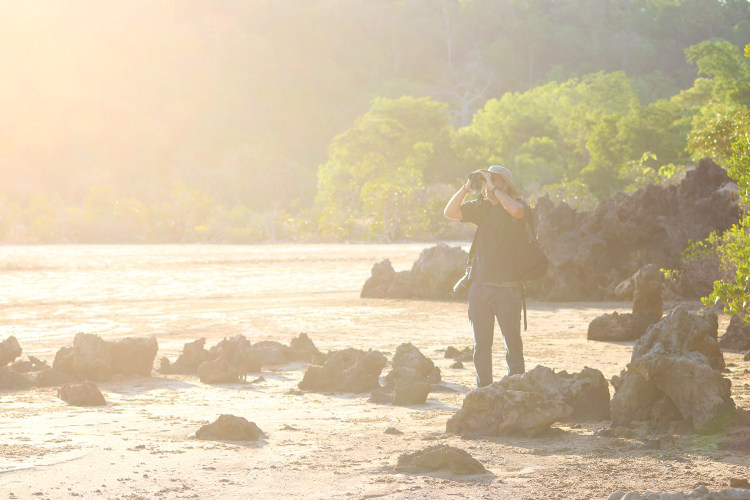 Have you ever gone on a trip thinking from the outset: this will change my life?
I haven't and yet, in retrospect, each and every trip has in some way transformed me, transformed my life.
What's most surprising though, looking back at my travels through Africa, is how so often it isn't simply the expected or the dramatic that starts the change in motion. It's a myriad of many little spells and sparks.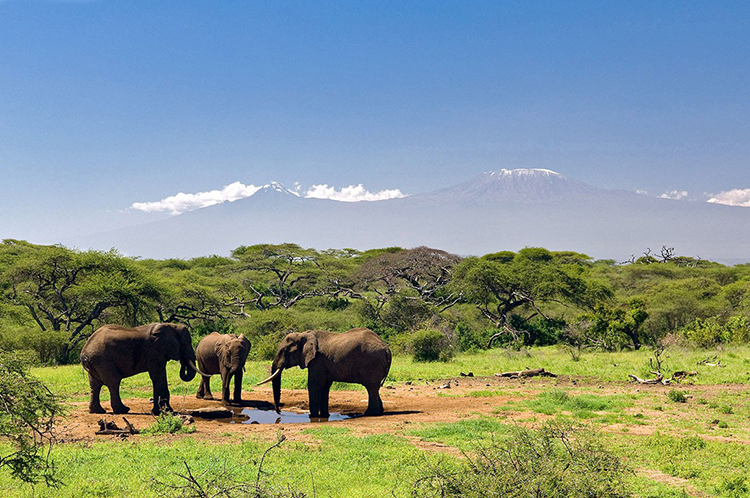 It isn't merely seeing Kilimanjaro standing tall in the distance that gives you renewed energy, clarity, understanding. It's so much more than that. Like walking it perhaps… Experiencing the process.
Or horse-riding in the shadow of the great mountain, with a horse and a guide that you connect with. Or cycling across the wild plains of big cat country, starting out in fear and finishing in joy. 
Transformation is in the release of anxiety and the acceptance of the unknown.
It isn't merely being in nature, it's your openness to it, your presence. It's the healers and elders helping you to find the words to comprehend it all. To show you the path to new truths.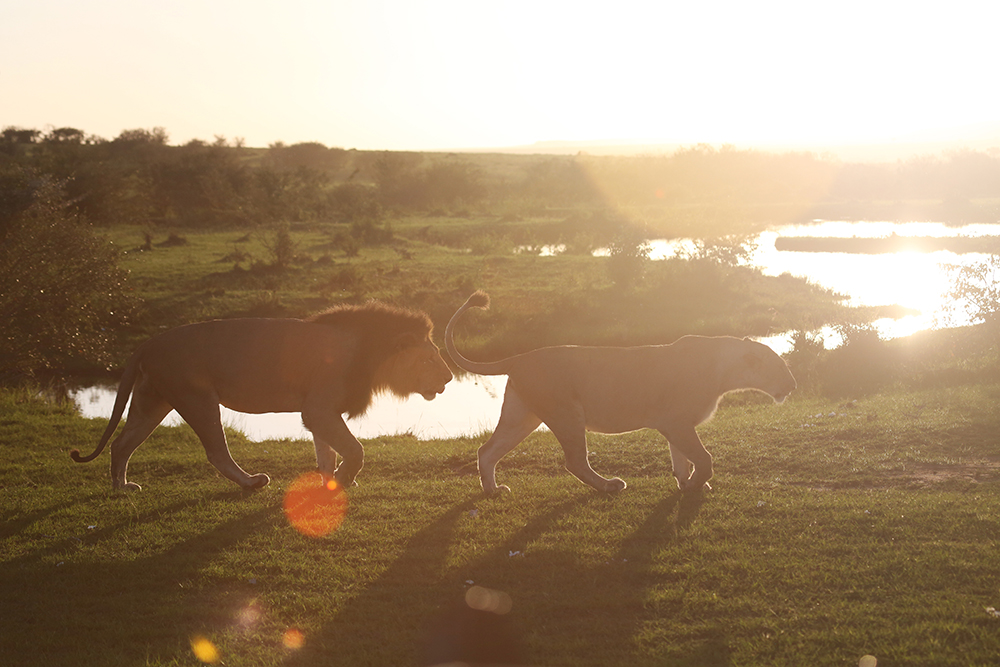 It isn't merely the elephant rubbing its trunk against your cheek, but the safe space created by the keepers and handlers and other guests in unique sanctuaries.
Africa can transform you in a conversation, a show of kindness and compassion on a drive from the airport to your lodge, with the dirt roads, bush scent and dance of impala across your view. A connecting of minds and hearts and senses.
Sometimes it takes longer, the course of a week-long stay, as your nerve and sinew remember how to relax, release, in the hands of a therapist or the warm sea's light embrace. In the remembrance of the wisdom of the simple things.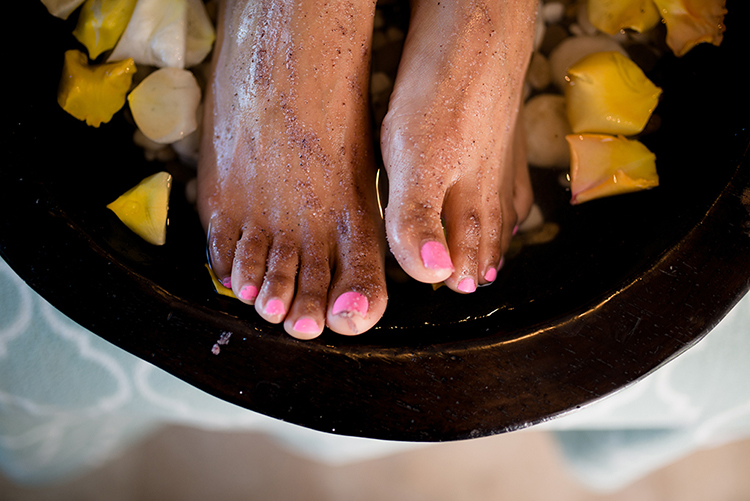 The change can start slowly, at the beginning of a mountain trail, with the natter of the mind still holding your heart in its fist, and might only show itself clearly once the last valley has been crossed. When the fresh air has blown a new course through you. When the clouds lift and light shines in at just the right angle to create the epiphany that everything is, actually, as it should be.
Transformation can come in the form of a book, a concert, heartbreak as much as love, calamity as much as good fortune. It can come instantly or take months, years. And when it does, life is always better for it.
Consider this your invitation to the kind of travel that goes deeper, the kind of journeys that transform, the kind of adventures that Africa has in abundance.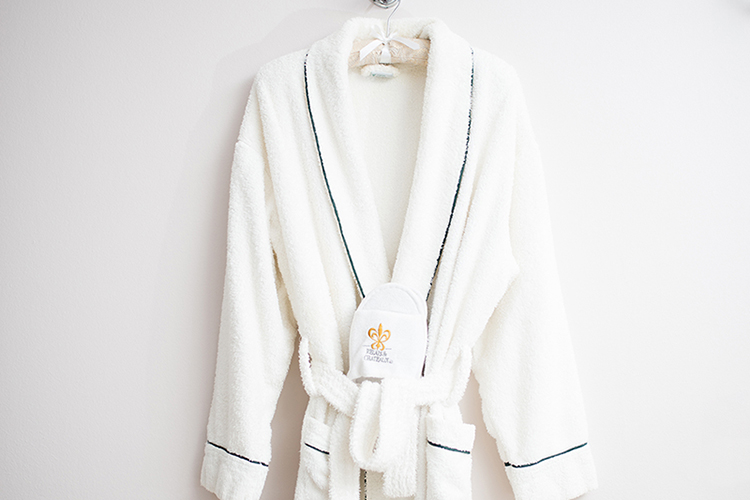 Here are 8 African experiences to transform you.
1. Journeys in Rejuvenation
The newly-launched Londolozi Healing House takes you from the world of doing into the world of being, and combines safari excursions with artful resting, curated bodywork and yoga in the wilderness of Londolozi, in the Sabi Sand. Experience unique treatment combinations called 'Journeys' for true rejuvenation, restoration and transformation, guided by a team of wellness practitioners, bodywork therapists, wilderness guides, yoga instructors and a sound healer.
Read more in Londolozi's blog and website.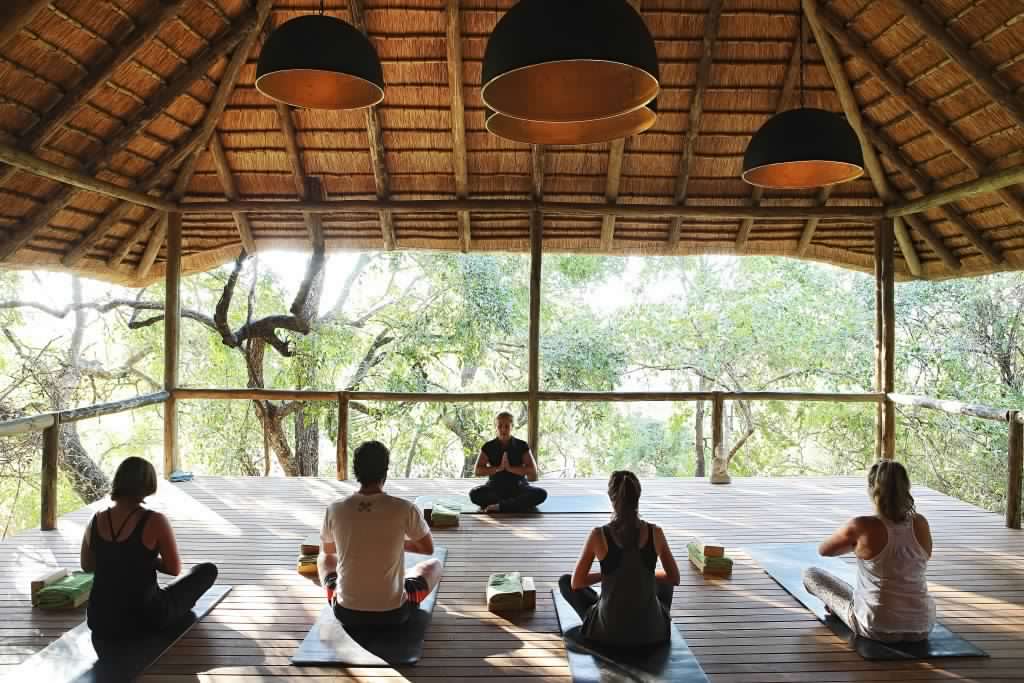 2. Canoeing the Zambezi River
Feel the sweet blend of adrenaline, trepidation and wilderness on a ride down one of Africa's most renowned rivers at Royal Chundu, in Zambia. It is a journey that takes you out of yourself only to bring you more into yourself. Get up close to the watery mystery, its animals and plant life, scents and sounds while paddling with a guide. It's one of those rare moments in life that stand out, that stay with you and make you feel both, strangely, more peaceful and alive. Alive among elephants, otters, hippo, crocodiles and great African fish eagles, of course…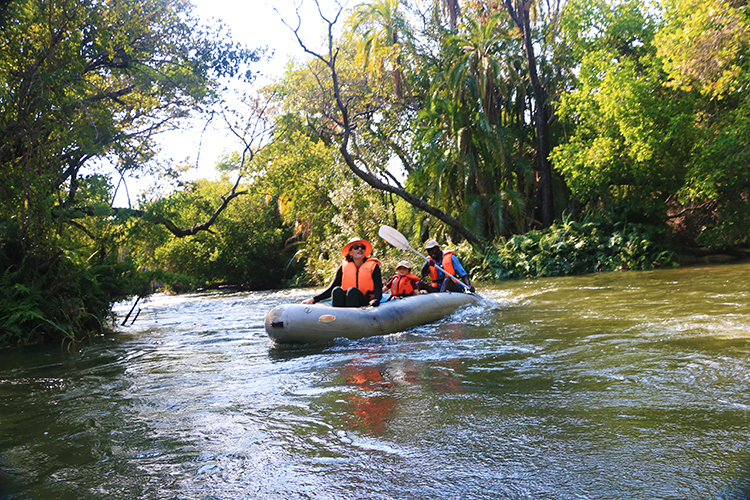 3. Connecting with Elephants
Spending time connecting with the elephant herd at Camp Jabulani you learn as much about yourself as you do elephants. Discovering the ways these great animals live, love and play is eye-opening – how every part of their existence is geared towards assisting each other, their compassion and depth, their capacity for fun and curiosity. If you open yourself to them and their lessons, their love, you are bound to go home a more enlightened and peaceful person.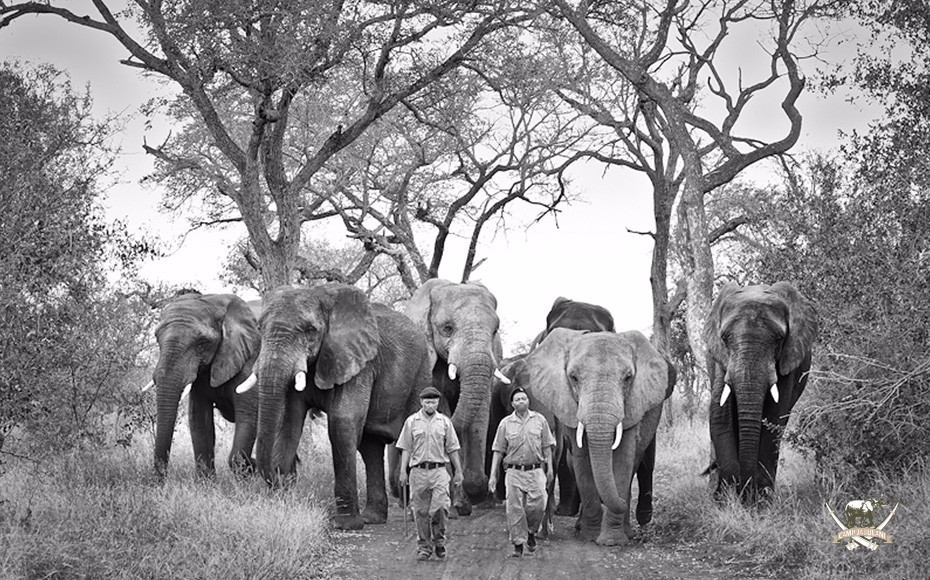 4. Mindful Eating
The culinary experience at Greenhouse, at The Cellars-Hohenort in Cape Town, transforms the way we see food. It goes beyond mere taste and presentation. It is a journey that impels you to think about each mouthful, to be mindful while dining and to give your attention to the story behind the ingredients, the dish, the culture, land and people involved. Eating will never be the same for you after a meal here.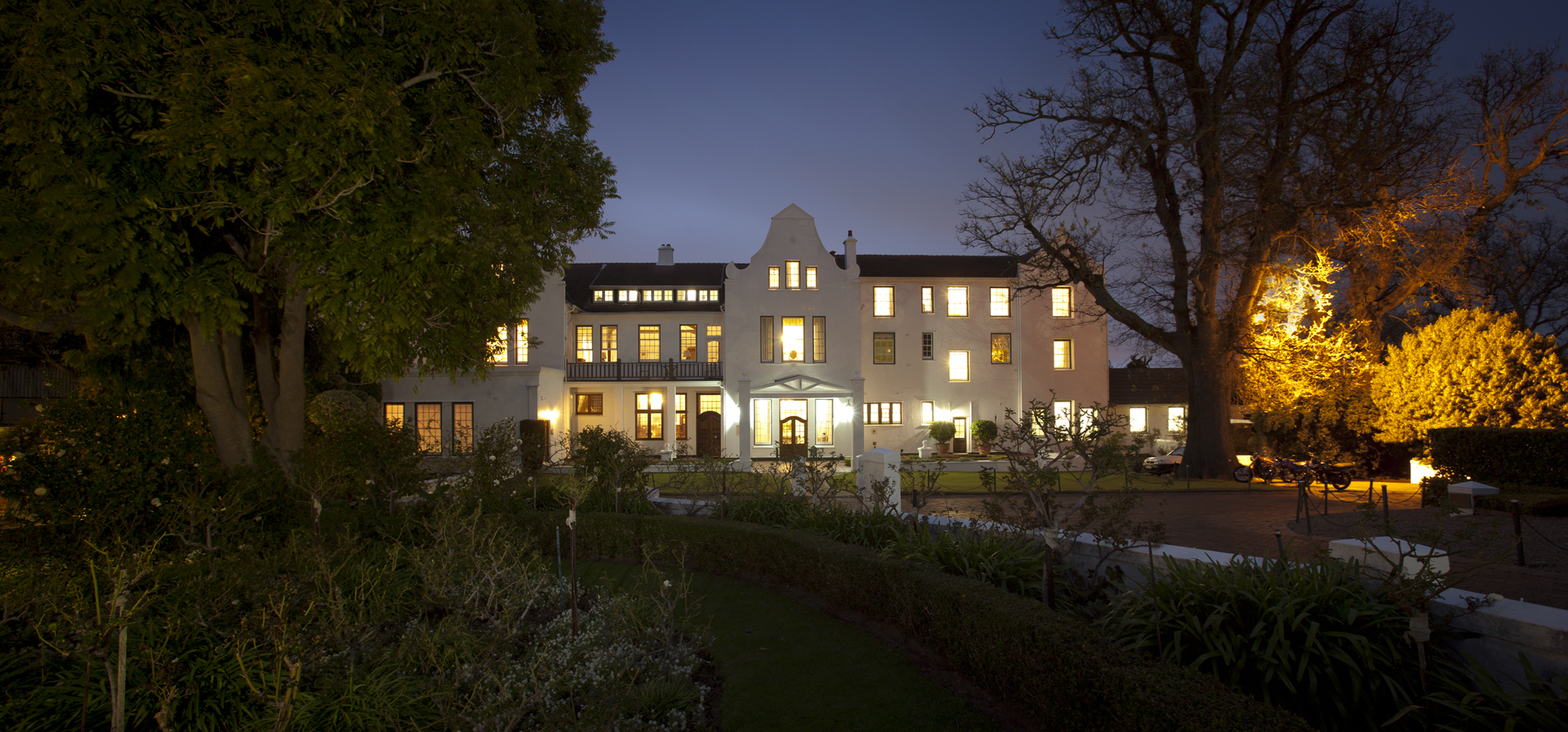 5. A Sense of Time with Rock Art
Learning about how others live, lived, is one of travel's greatest gifts. It gives you greater clarity when looking at your own day to day, but also your place in time. It reminds you that the ways things are done are not fixed laws, but rather accepted fads. It reminds you of your freedom to live in your own way. Witnessing the tales and art work of the hunter gatherer Bushmen tribes on the rock walls of Bushmans Kloof Wilderness Reserve & Wellness Retreat in the Cederberg Mountains does just this. With a rock art curator to guide you in the process, you'll discover the spiritual world of these indigenous people – the most ancient tribe in the world – and likely be moved by their philosophy of touching the earth lightly.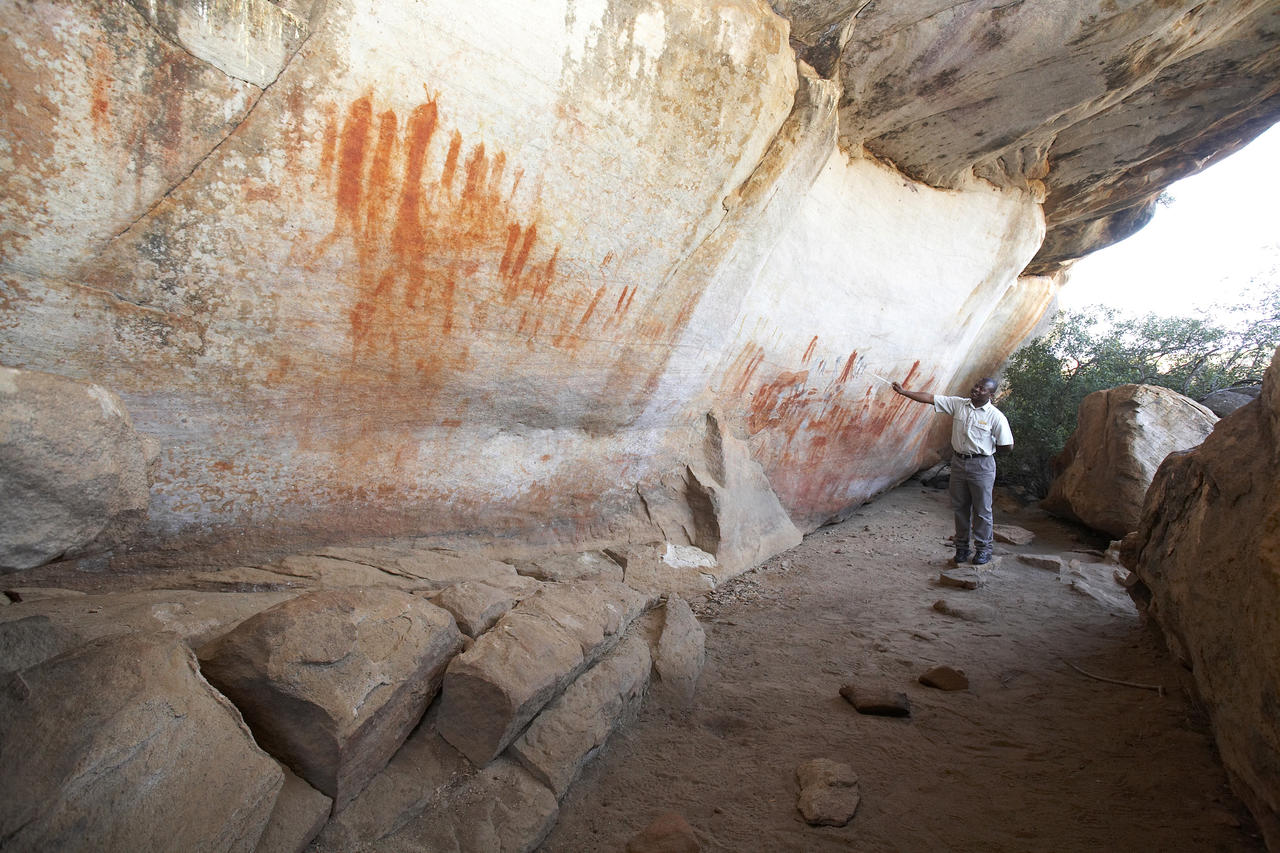 6. Animals Never Before Seen
There is something special about Anjajavy le Lodge in Madagascar. It is one of the most authentic and sincere places you will come across on your travels. A wild land of mangroves, beautiful coral reefs, bays and baobabs, fossil caves, white beaches, traditional tombs, and animals unique only to this Indian Ocean island – lemurs, fossa, giant chameleons. With no threat posed (none of the animals are poisonous), you'll find yourself overcoming fears, you'll see the adventurer in you step out, your courage ignited by the ocean air. It's freeing and when one feels free, anything is possible. Witnessing such a feat of conservation at work in the protected Anjajavy reserve reminds you of the power of a few inspired individuals. Perhaps your inner conservationist will blossom here too.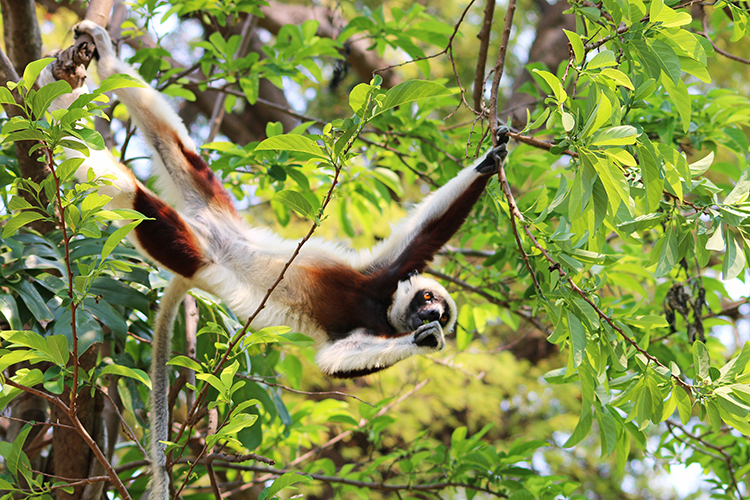 7. The Mountains are Calling
Cape Town is a special place, with special powers, but much of its magic lies in it mountains. Even the sight of them has had people pop up houses all around their foothills and cliffs. The transformation happens, though, once you put foot to rocky earth. With every step winding up Lion's Head, Table Mountain, Devil's Peak, and so many others, you'll feel your heart pulsing,  sweat glowing and endorphins rolling. Somehow, at the end of a hike in these mountains, looking out over sea and city, answers arise, concerns dissolve, ideas are sparked and that new leaf feeling takes over. Time spent disconnected, away from phones and computers, will do this. Make a habit of returning to the mountains for clarity and energy and you'll see the transformation start to take shape.
Explore the mountains from your base at Ellerman House, The Cellars-Hohenort or Delaire Graff Estate.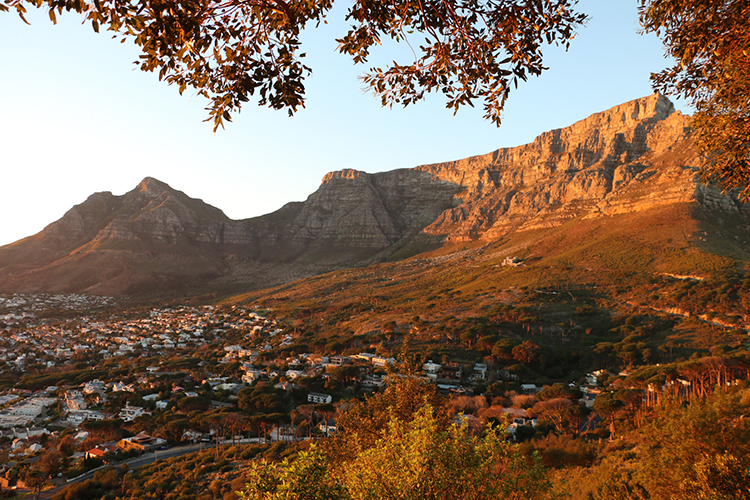 8. At One With A Horse in the Wild
Whether your horse is in the desert or has no name is irrelevant, the magic happens in your connection with this sensitive and powerful animal. One of the most potent and enchanting places to feel the transformative powers of horsekind is ol Donyo Lodge in the Chyulu Hills of Kenya. Traipsing across open plains with leopard, elephant, giraffe, wildebeest and other wild things all around, you have only your horse and yourself to trust. It takes two, as they say… It's a lesson for professional and beginner riders alike, as this is no country farm. At the end of the ride, you'll notice how in the moment you are, you might even feel confidence and pride return, you'll definitely feel in awe of the natural world and the majestic, humane and respectful way the horses move between the other four-legged animals of this wilderness. A great lesson for us all.