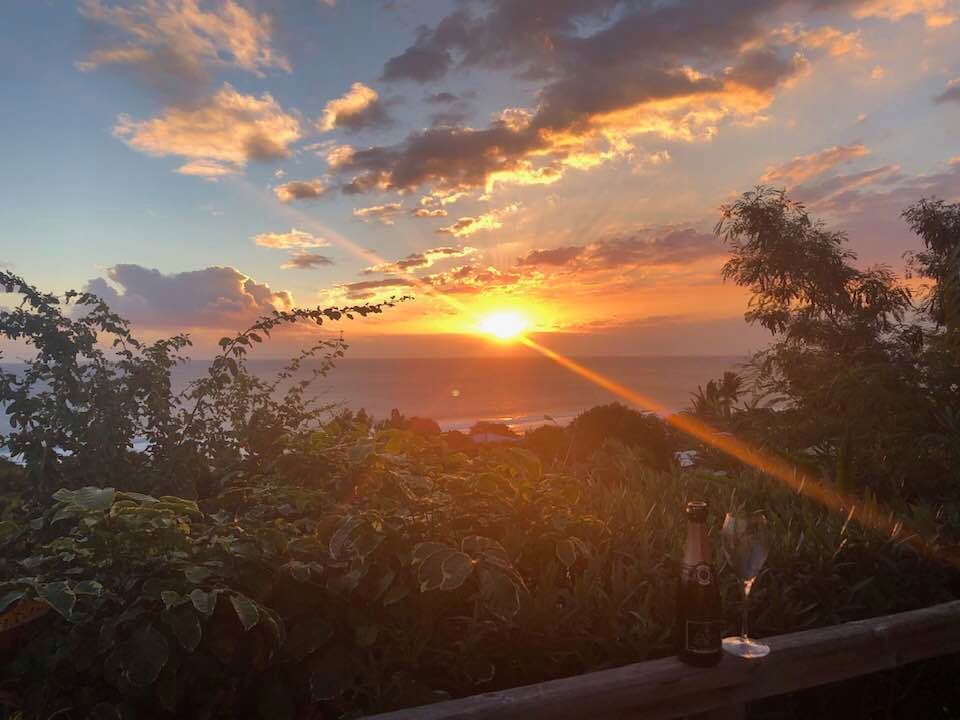 Food is a love language for Jenny Handley, well-known South African food writer and critic. Not in a purely epicurean sense, but in a deeply artistic, connective and emotional sense. Like love, food opens her heart and mind, to life, to people, to places. It's a way to travel and to live, a language that we all understand.
The search for unique food across the world is what led Jenny to the Indian Ocean island of Reunion, to the hotel, Blue Margouillat. Here on the heights of Saint-Leu, overlooking the sea, local spices and flavours, small inland fish and garden herbs create a special kind of love. Below we explore the island through Jenny's eyes.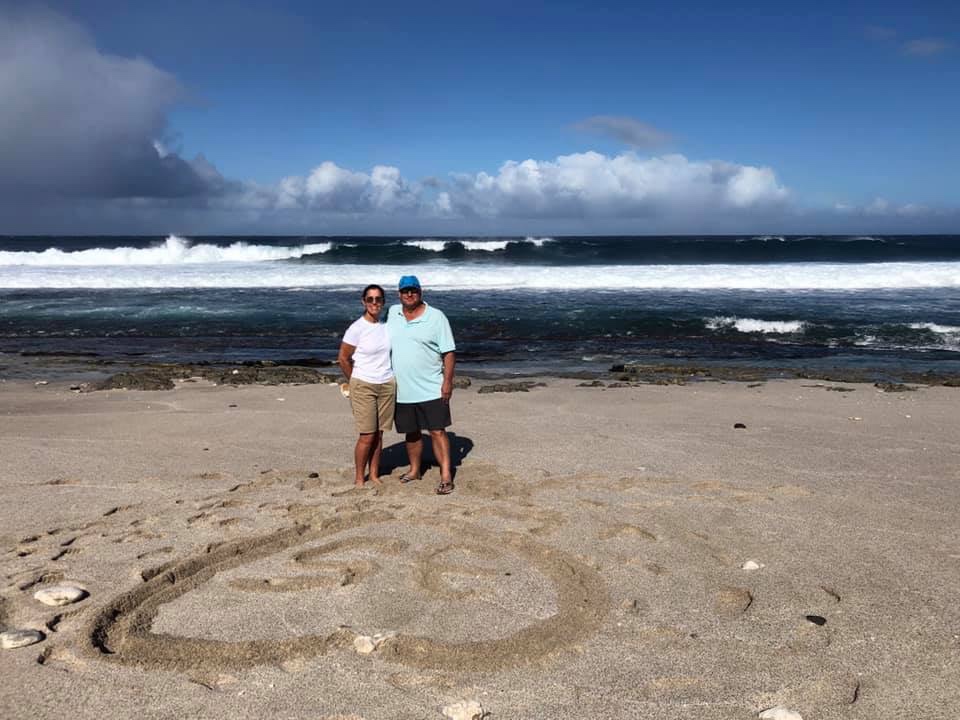 What called you to Reunion?
When Annie-Claude Bergonzoli tells you that the fine gastronomy at Relais & Châteaux's Blue Margouillat is worth a flight, the seed is immediately planted. Having a scuba-diving-loving husband helps, if there is good diving on offer, we're up, up and away!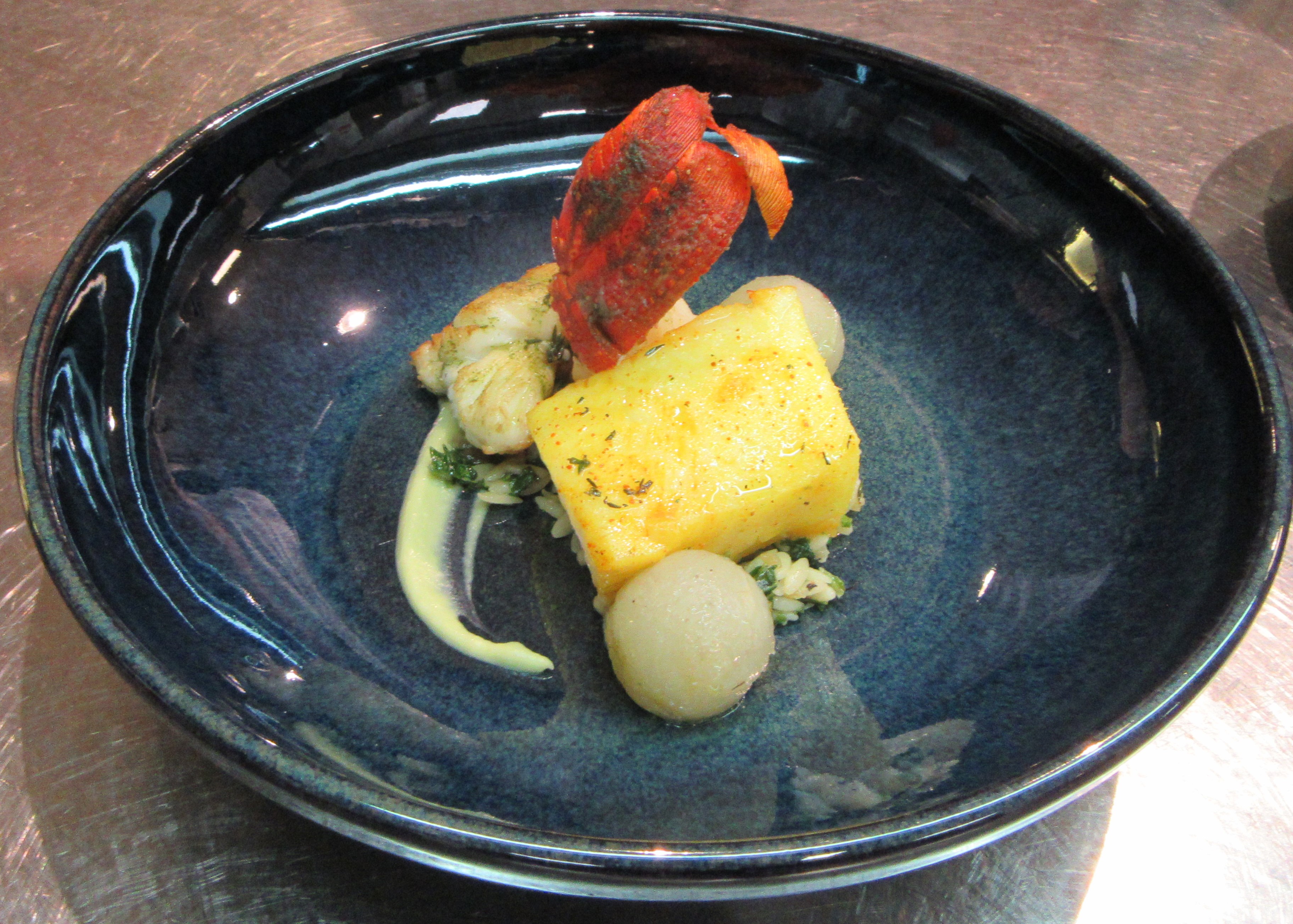 Five highlights from your time in Reunion?
1. The helicopter trip was breathtaking, giving a perfect perspective of the natural beauty and contours of this volcanic island. The 45-minute ride had us peering out over the ocean, gasping in awe as we witnessed the cascading waterfalls and sighing with delight as we glided over the volcanic craters.
2. The downhill half of a hike in the verdant forest past the icy-cold waterfalls and rock pools.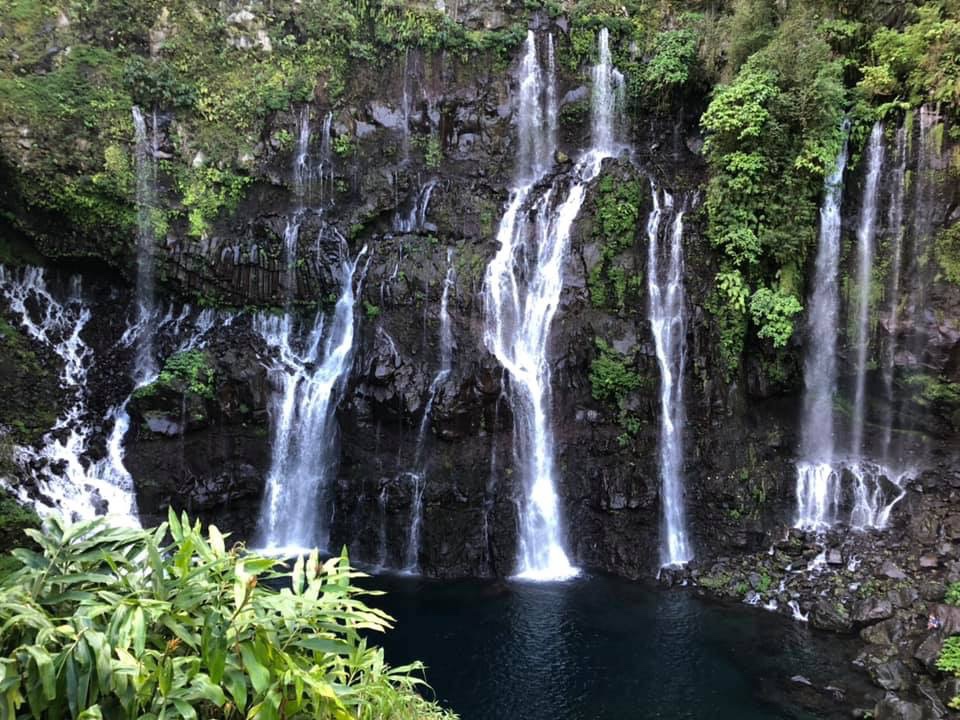 3. A highlight was being invited into the Blue Margouillat kitchen at any time whilst chef Marc Chappot was preparing our dinner. Initially trying to stay out of the way, my curiosity peaked, and I then stood up close to witness the team quietly and efficiently at play, perfecting each dish before it made its way to our table.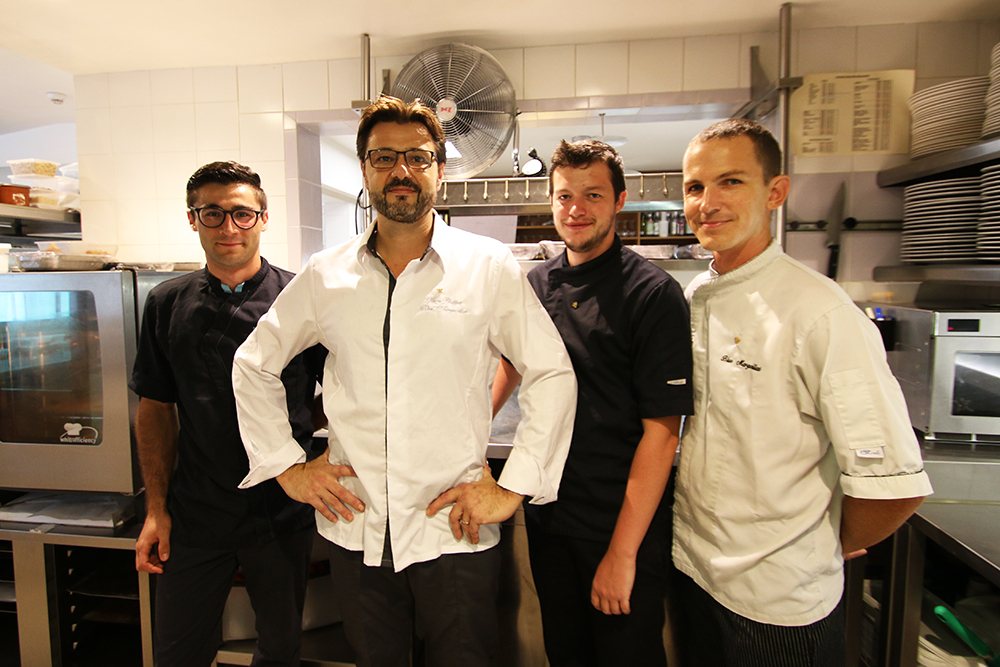 4. A day trip to the quaint, little village of Cilaos, and the Sunday market at which locals sell their wares. The approach road, known as the road of 420 turns, added a sense of adventure and anticipation as we turned each hairpin bend! When we left, I turned back and caught sight of the sun setting behind the church steeple. Unforgettable.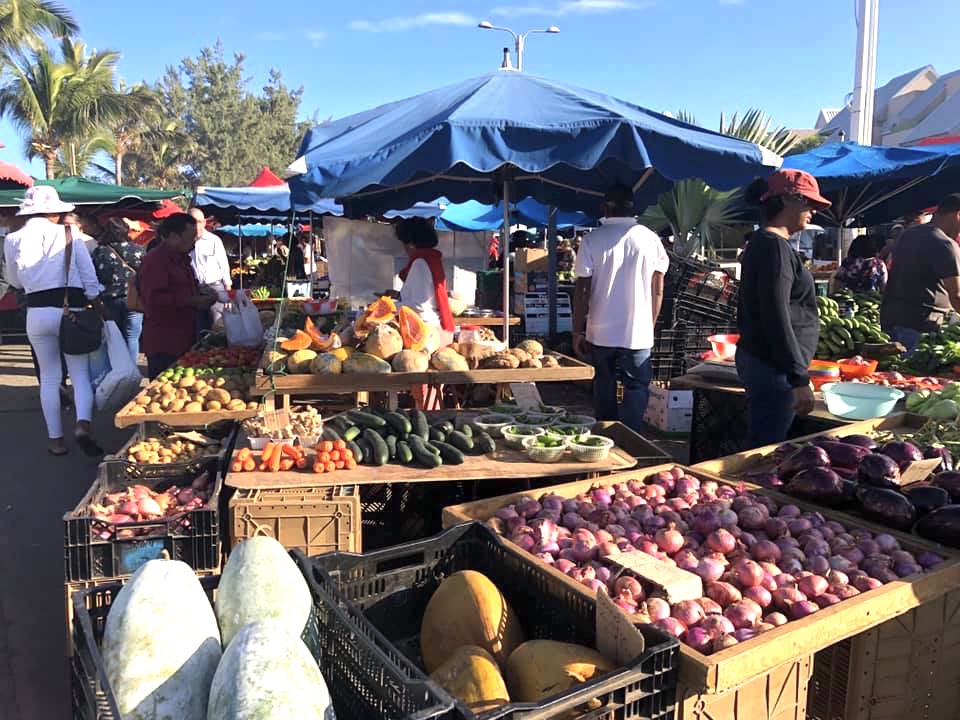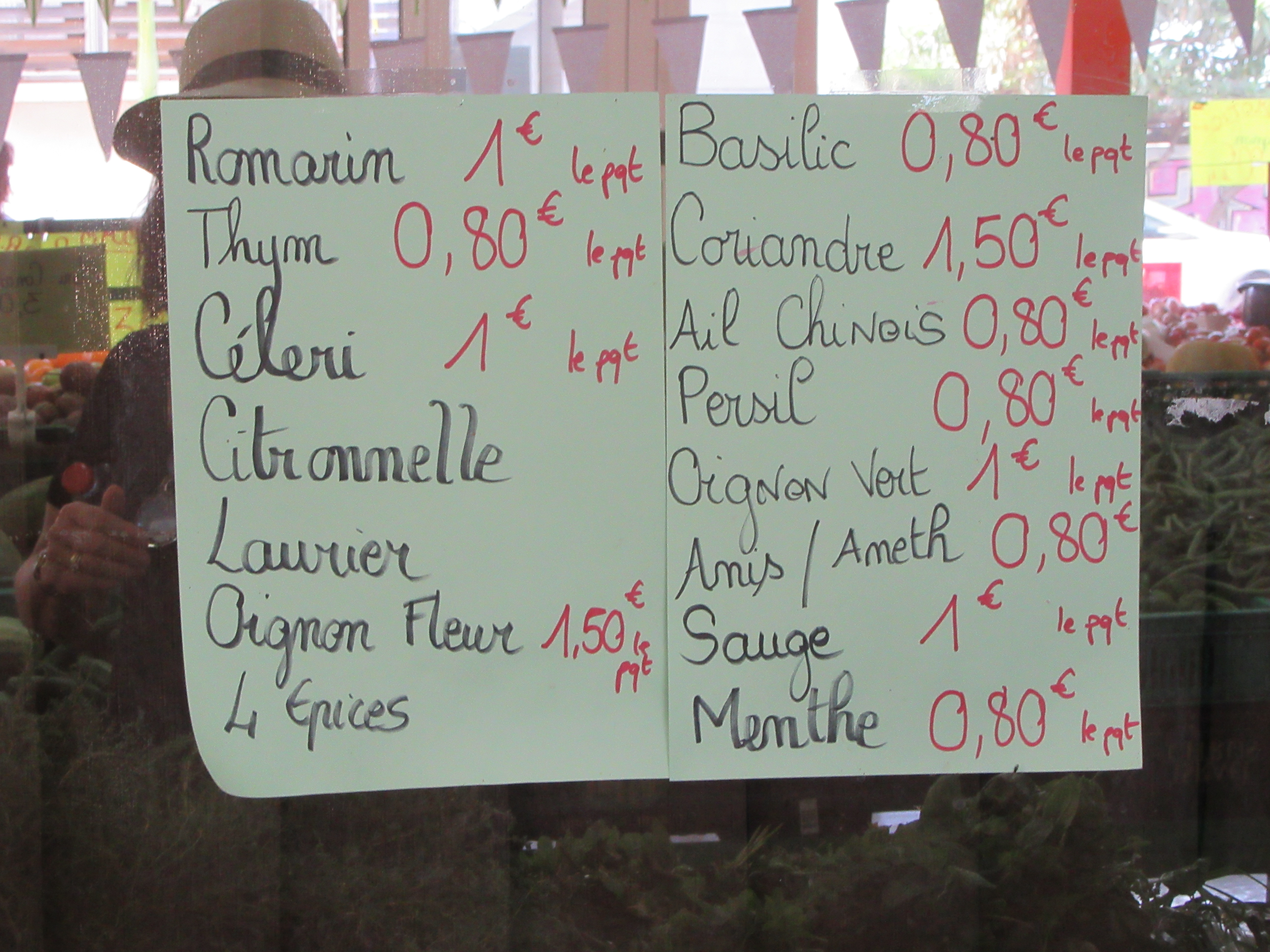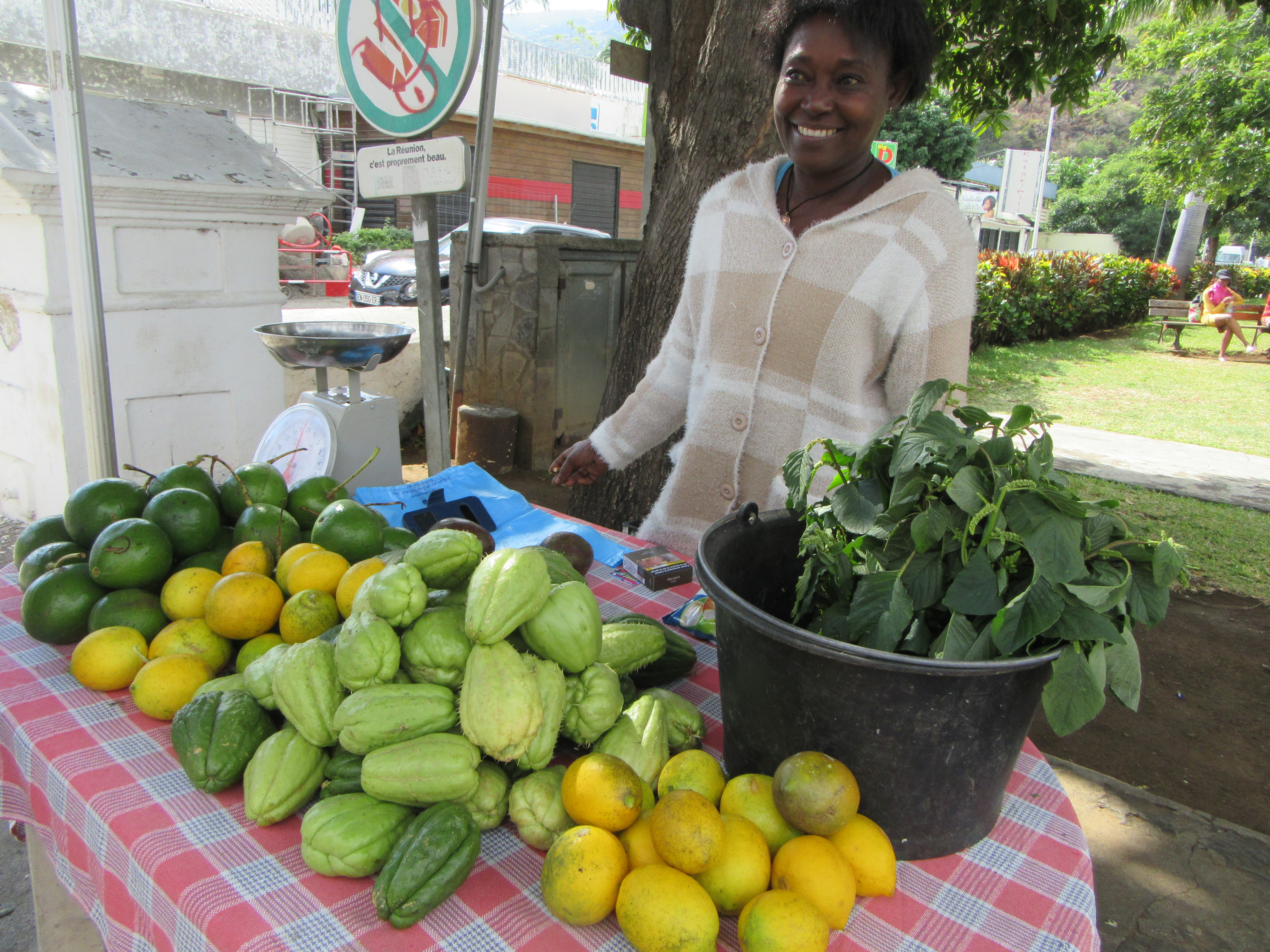 5. Sommelier Vanessa, who grew up on the island, led us through an unforgettable wine pairing and played interpreter (my French is non-existent). She took us into her cellar after dinner to admire her ever-growing, handpicked collection of predominantly French, and South African wines.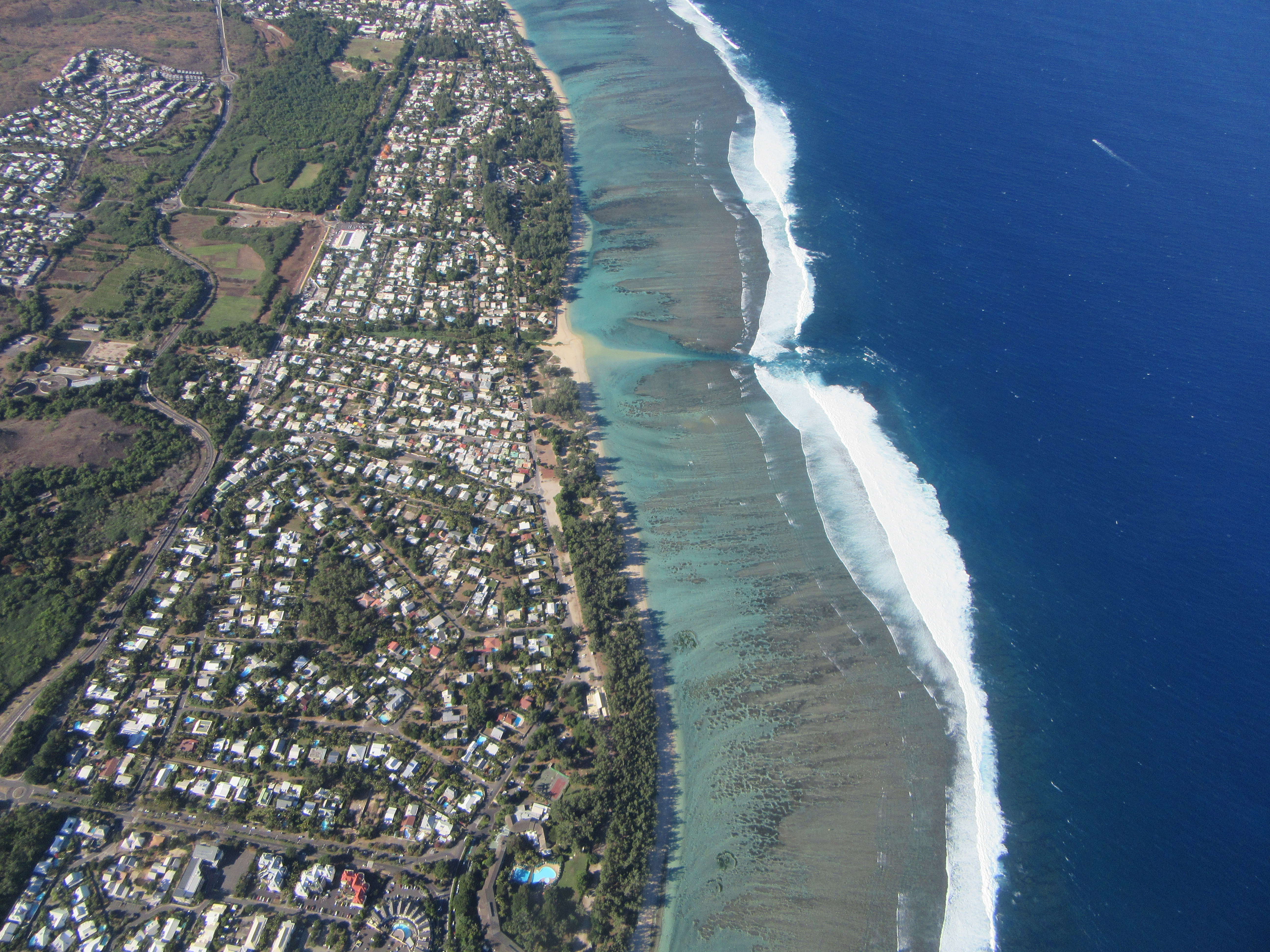 Any unexpected moments or lessons?
Co-owner Frederic Kuhry took time (after a sumptuous breakfast) to pore over a map of Reunion with us, highlighting the unmissable sights and how best to experience them. There is no substitute for personal interaction and local advice, given so freely.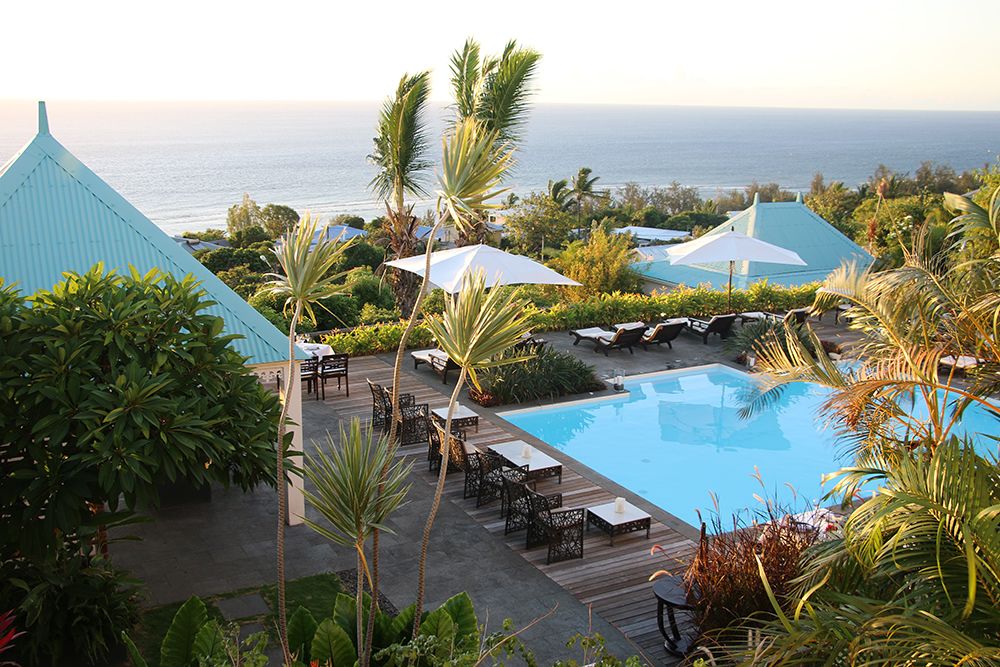 Favourite dish and drink from Blue Margouillat?
This is a little like asking me to choose my favourite child. The chef's menu was an unforgettable affair, a journey of sublime flavours and textures that perfectly combined island produce with international finesse. Allow me to remember a few stand-outs, like the prawns on a cauliflower puree flavoured with citrus fruits – lime, lemon, pomelo, orange, topped with hazelnuts and cress.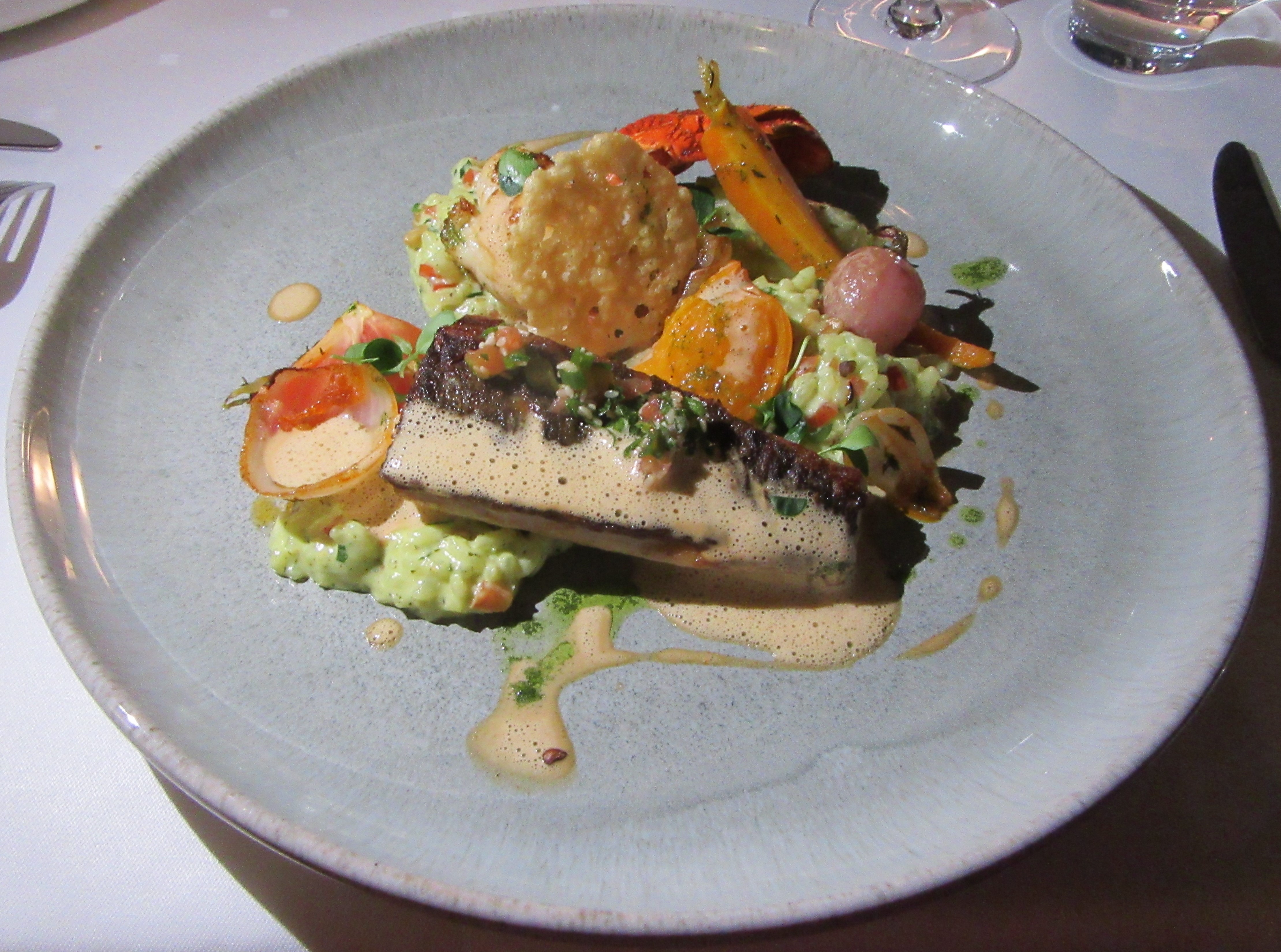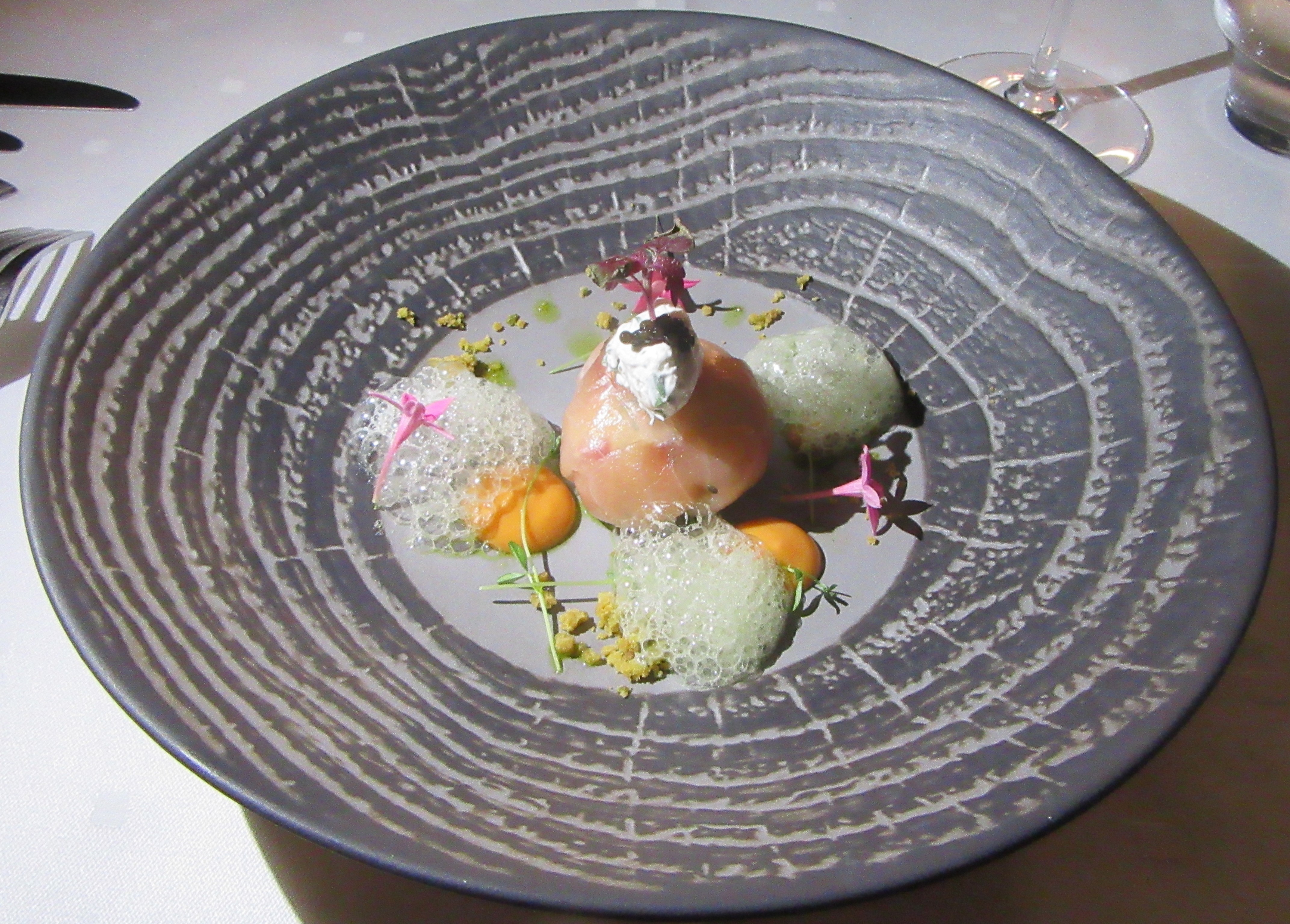 The red tuna with a foie-gras foam, the local wild (sweet) asparagus and pine nuts was sublime. A local fish dish gently cooked in olive oil, local saffron and basil at 63°C for 20 minutes, served with lobster and chou-chou on a bed of the most delicate coconut and ginger sauce. A small yet memorable glass dish of Cep mushroom soup topped with chorizo, heavenly. Pigeon from Pitot St Leu, in a white pepper and peanut crust, was tender and delicious. See how hard it is to decide!
My favourite glass of wine was the 2007 Chateau Sociando-Mallet, a red Bordeaux blend that stimulated a lively conversation about the region with sommelier, Vanessa.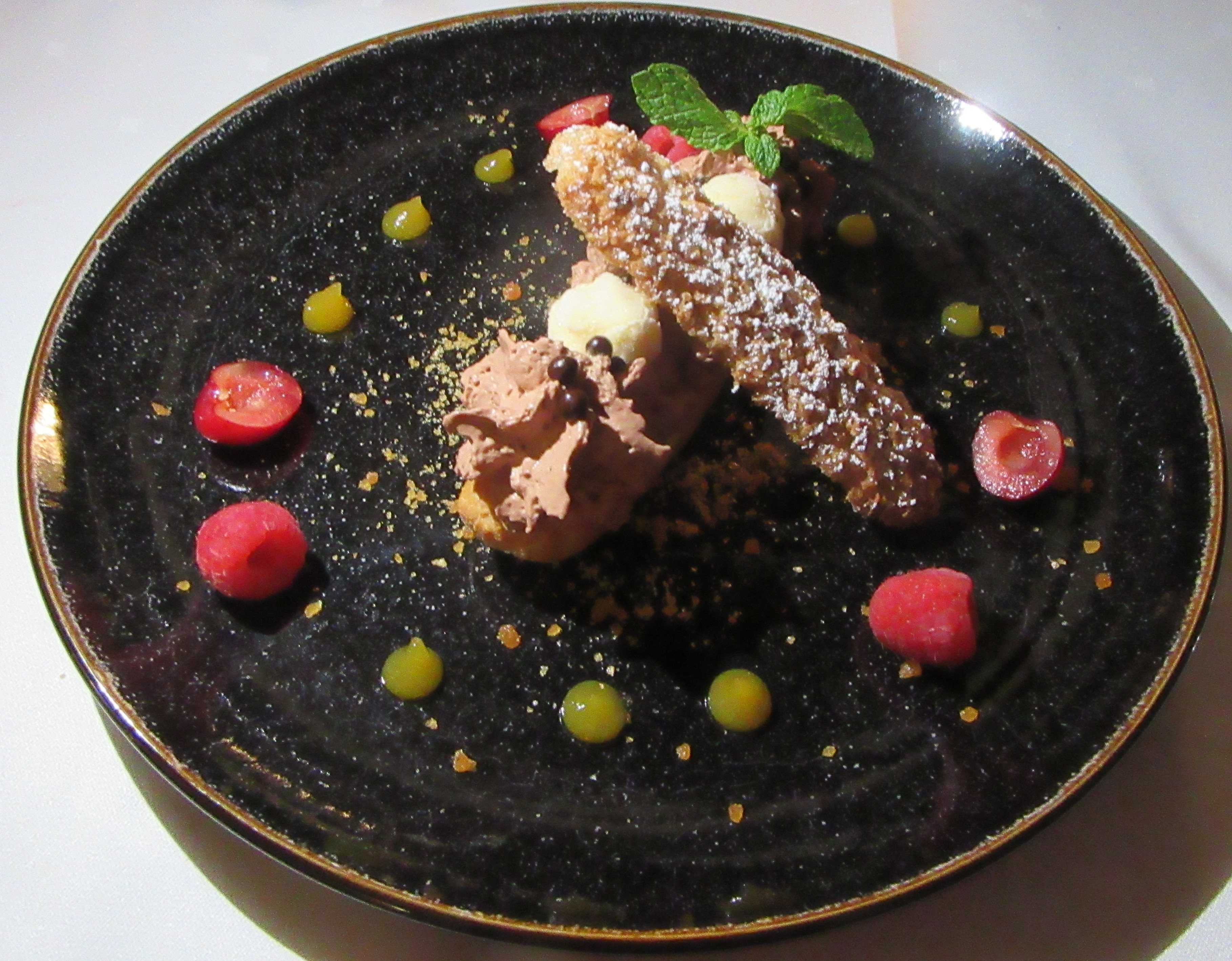 Favourite local ingredients or foods?
We snacked on fresh tropical fruits like pineapple whilst wandering from stall to stall in the lively markets. I stocked up on the vanilla pods, dried hibiscus, curry spices, masala and the Reunion saffron to be able to recreate the piquant Creole dishes in my own kitchen.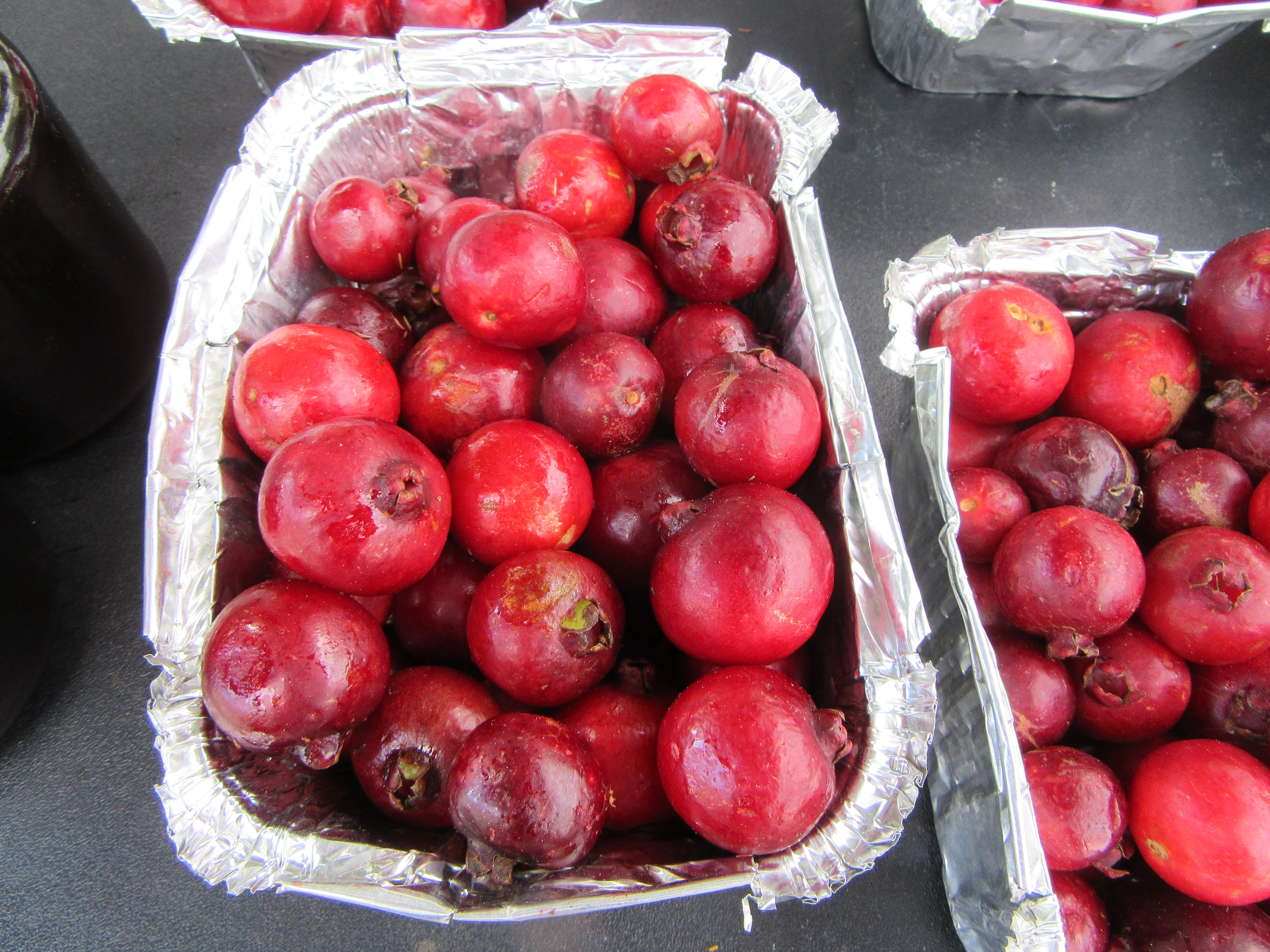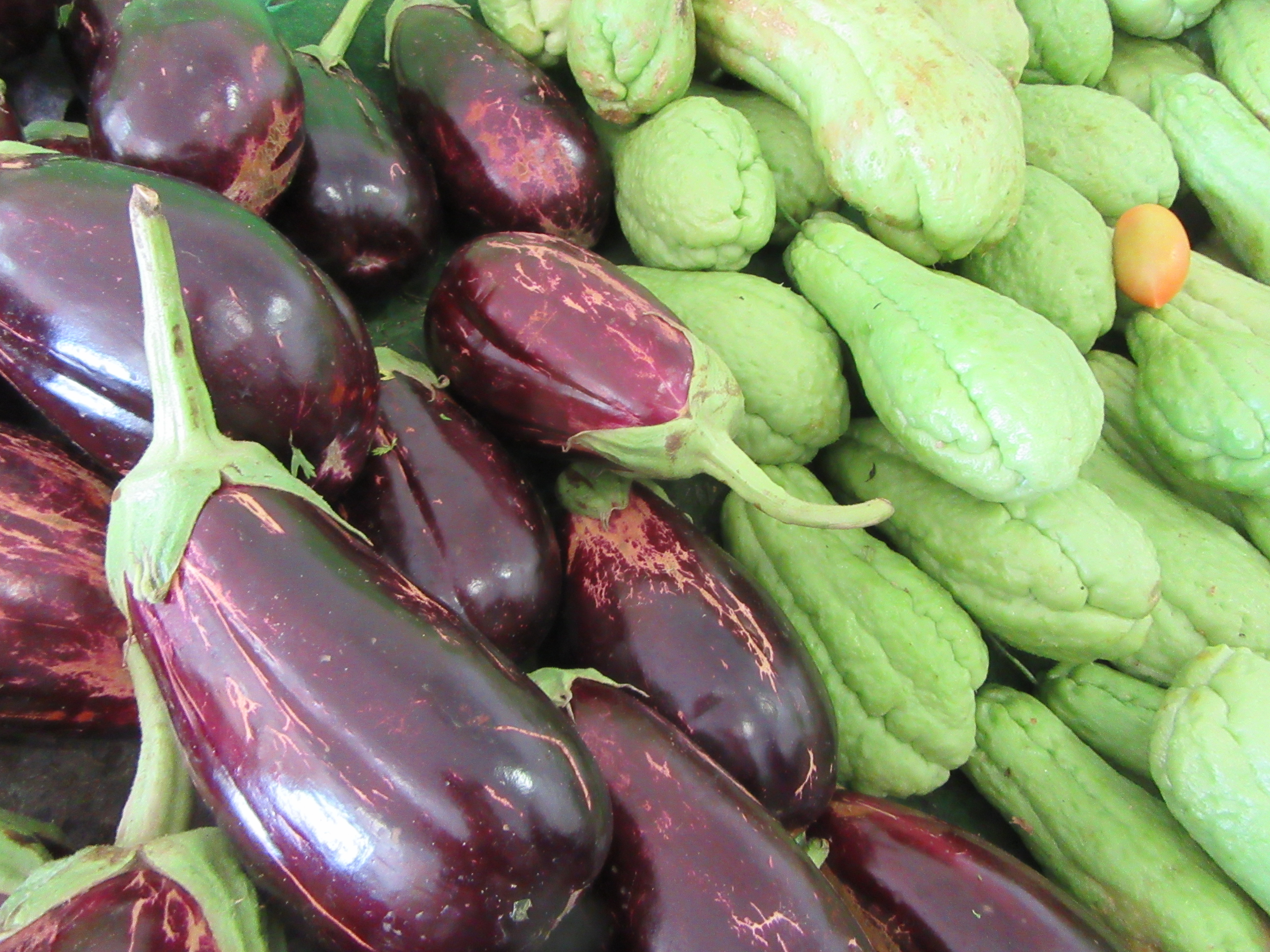 What makes Blue Margouillat so special?
The people, the setting and the standards – charm, courtesy, cuisine! Best view on the island? The view of the ocean from the Jacuzzi at our suite at Blue Margouillat, enjoyed over the rim of a Champagne glass…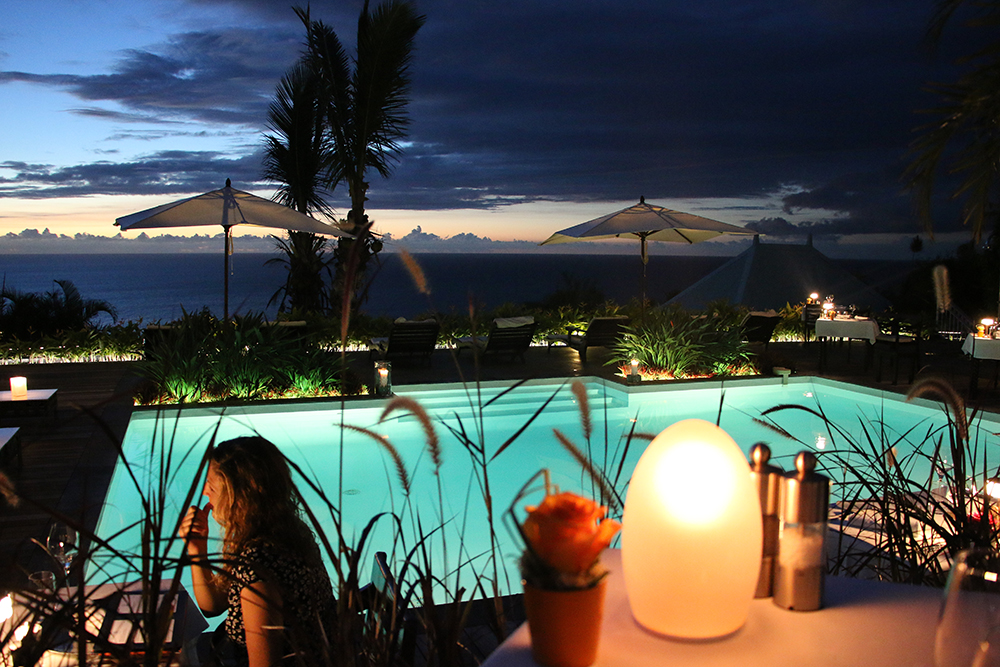 The people who stood out?
Co-owners Frederic Kuhry (Maitre de Maison) and Marc Chappot (Chef de Cuisine), whose warm and abundant spirit made our stay, and the memories, indelible.
What makes Reunion so different to other destinations you've travelled to?
It's uncomplicated, uncommercial and simple. How refreshing to have miles of unspoilt beaches on which you can walk, instead of making your way past rows and rows of sun loungers and hawkers. The quiet, calm forest walks past inviting rock pools were challenging and entrancing – nature is on display every step of the way.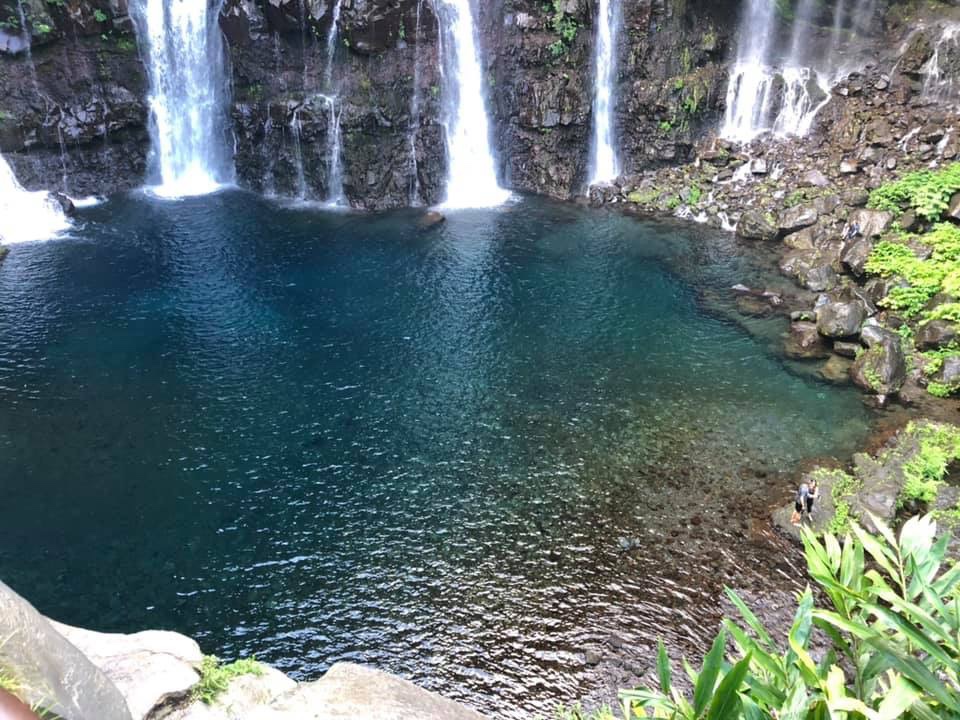 ---