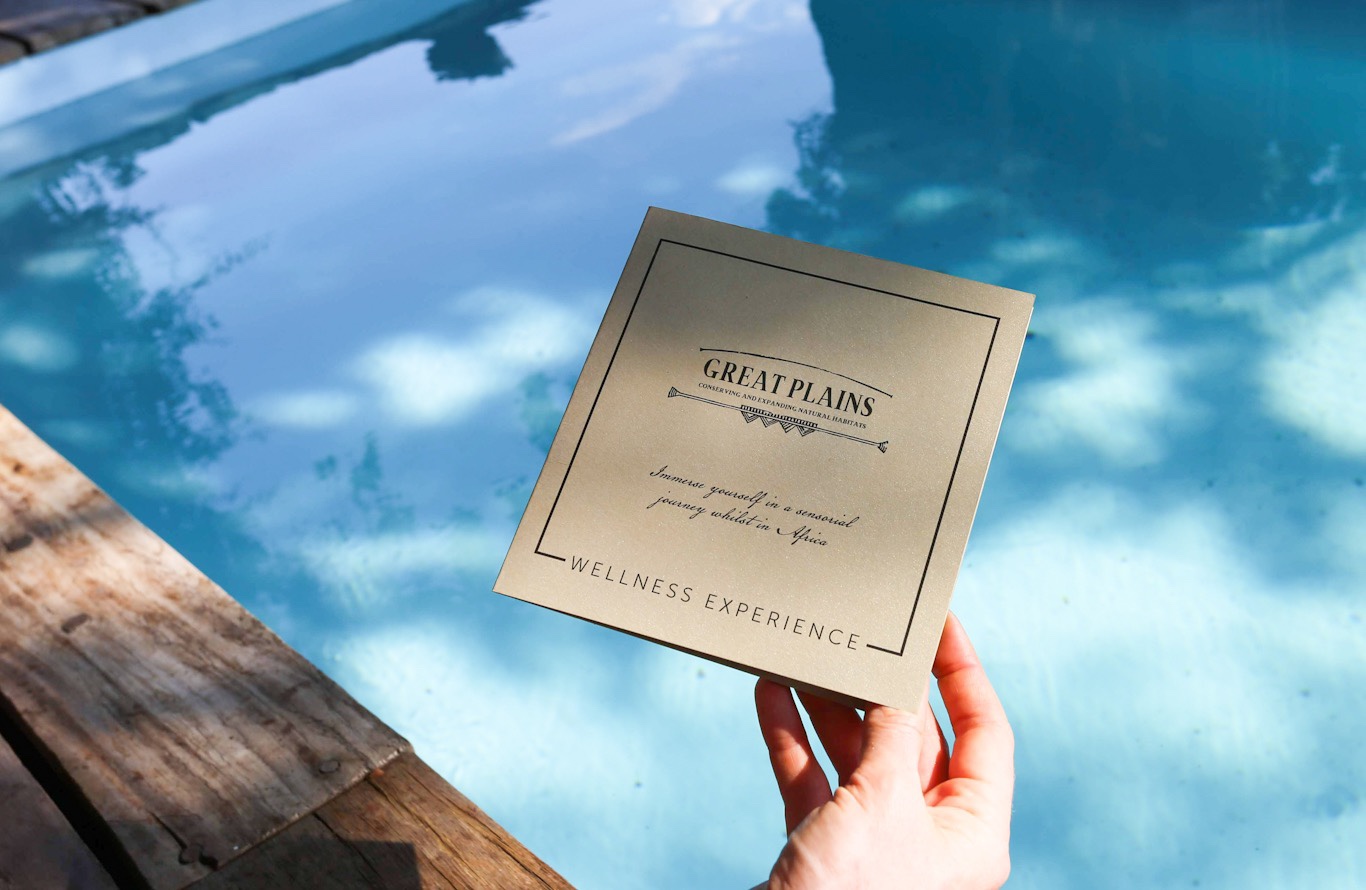 The Wellness Safari
"There is a saying in Botswana; 'Botho' – which is a catch-all for 'respect and caring.' If we hang everything on being caring it negates us doing anything that is damaging," Dereck Joubert told us in our Find the Others interview, in answer to how he and Beverly see the future of our wild spaces and faces playing out. "The answer will be in how we 'care'."
And like that we were introduced to a new word that would circle our thoughts for months to come. Botho… a word, a philosophy, at the heart of how the Botswanan people approach life, work, love, the earth…
It's not always possible to care for or please everyone. But we can focus on that first concept discussed in our tell-all: the role of the individual. Because we cannot offer our attention, care and respect to others in a genuine, sustainable way if we haven't done the work on ourselves first. If we haven't sat in silence and stillness and learnt to look within, to develop mindfulness and a sense of compassion that doesn't need to be applauded, but wants only to better the lives of those we meet.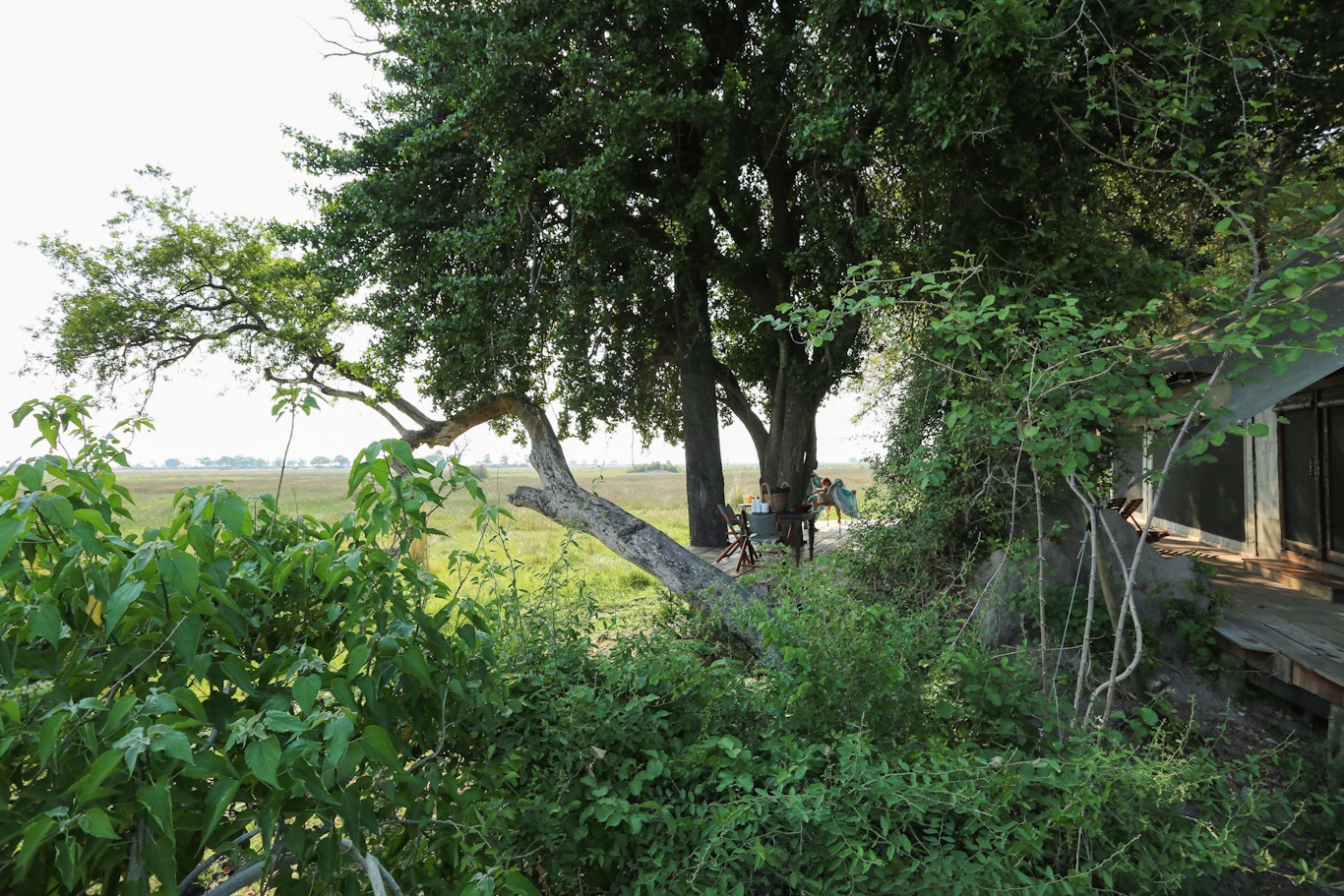 National Geographic filmmaker and photographer, Dereck and Beverly are two individuals who care a great deal about others, animal, environment and human alike. They know the power and necessity of silence and stillness and they have created a space for it in the Great Plains Conservation lodges and camps in Africa.
In a private massage on the deck, under trees at Duba Plains Camp, with the hoopoes and monkeys, elephant and lechwe near and far, you feel the mental dust settle, the tension drop away and the lightness and energy move in. You feel the peace of taking care of yourself.
Here, on a 33000-hectare private reserve in the heart of the Okavango Delta, the wellness experience is something of a journey of its own. An African journey that uses natural products made from harvested African plant extracts, full of powerful nutrients.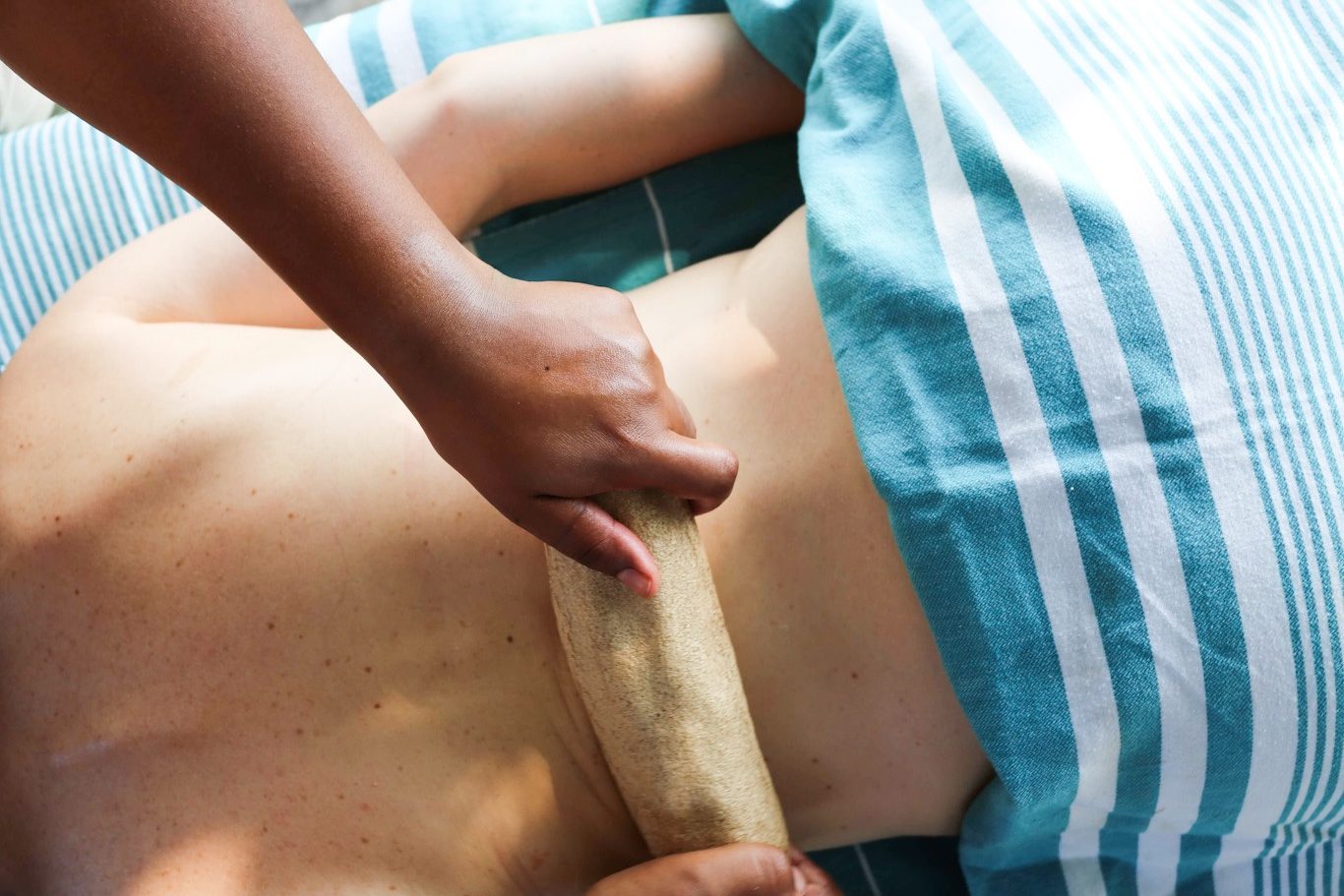 "When I meet with somebody, I don't just want to massage them," the camp therapist, Tsheppy told us. "I want to leave guests feeling different, better, lighter, calmer, more in touch. It's not an assured outcome, it depends on the guests and their openness, but nothing makes me happier than seeing people leave in a different form, to be able to touch their lives in some way."
Tsheppy's approach to getting in touch with herself and the world around her?
"I try as much as I can to connect with nature, so every morning when I wake up, the first thing I do is practice gratitude. I just say it out loud, Thank you, and when I walk from my house to work I try to look for all those little things that I find inspiring, whether it's a small bird with beautiful bright colours, squirrels running around, or the trees. I have been very fortunate here to see all the seasons changing from one to another – it has been so beautiful and instilled such wonder and an appreciation for nature in me. Originally, I'm from central Botswana and I have spent a lot of time in the capital city, Gabarone. I was a city girl before, but my path led here. Being here, I have learnt to connect with nature in the most beautiful way. I have found my peace."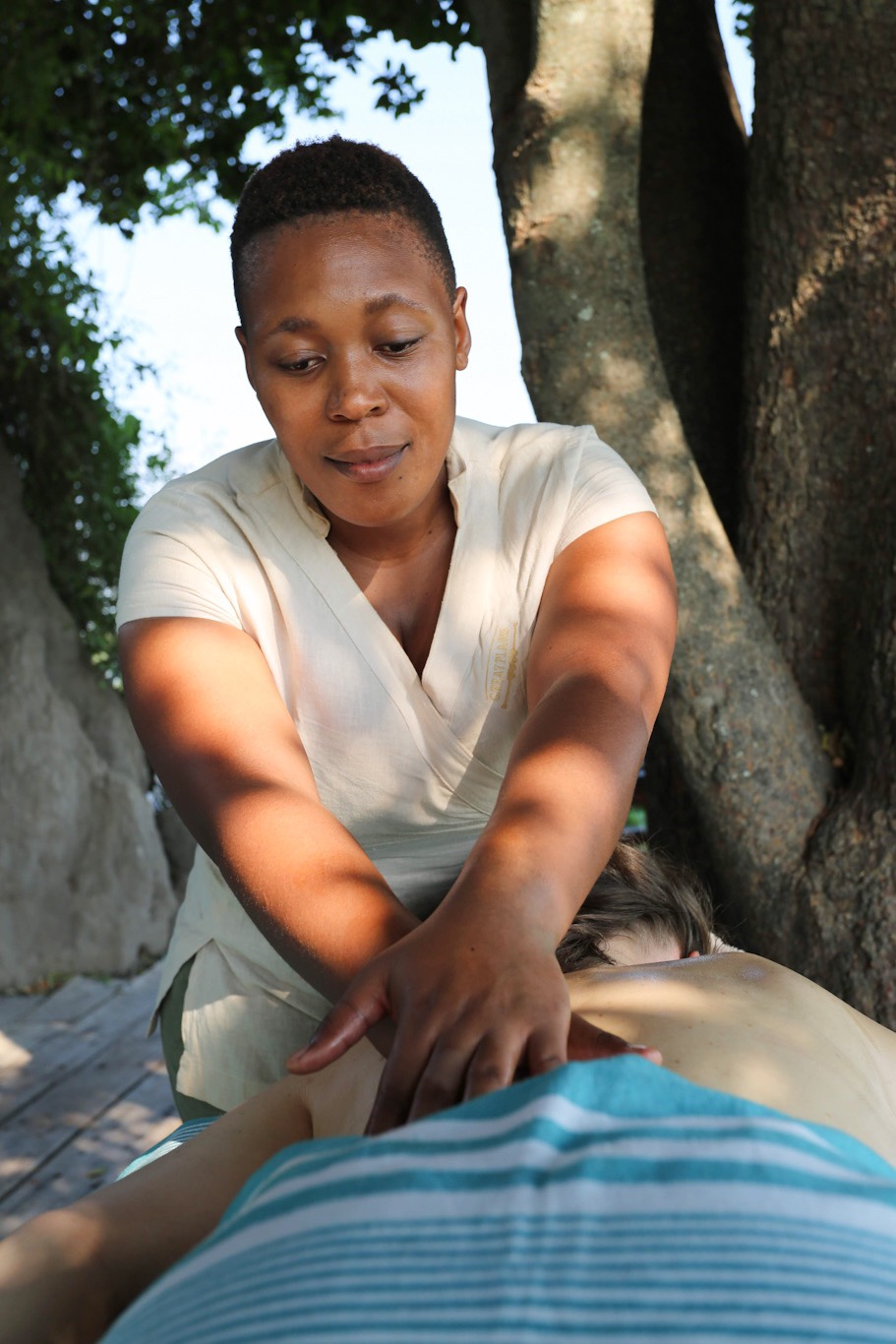 Dereck and Beverly have a similar approach – gratitude, stillness, nature, love:
"The day starts with meditation and that stills the mind, then vigorous exercise before consuming anything, and that kick-starts the metabolism and of course tones the physical. During the day no matter what, we find time for gratitude because humility is key to our relationship with nature and other people. It de-stresses us, and it makes sure we have that mind, body and spiritual balance. And love… Love is the bedrock of what keeps us both ticking, and while it is solid the rest of our lives are impenetrable."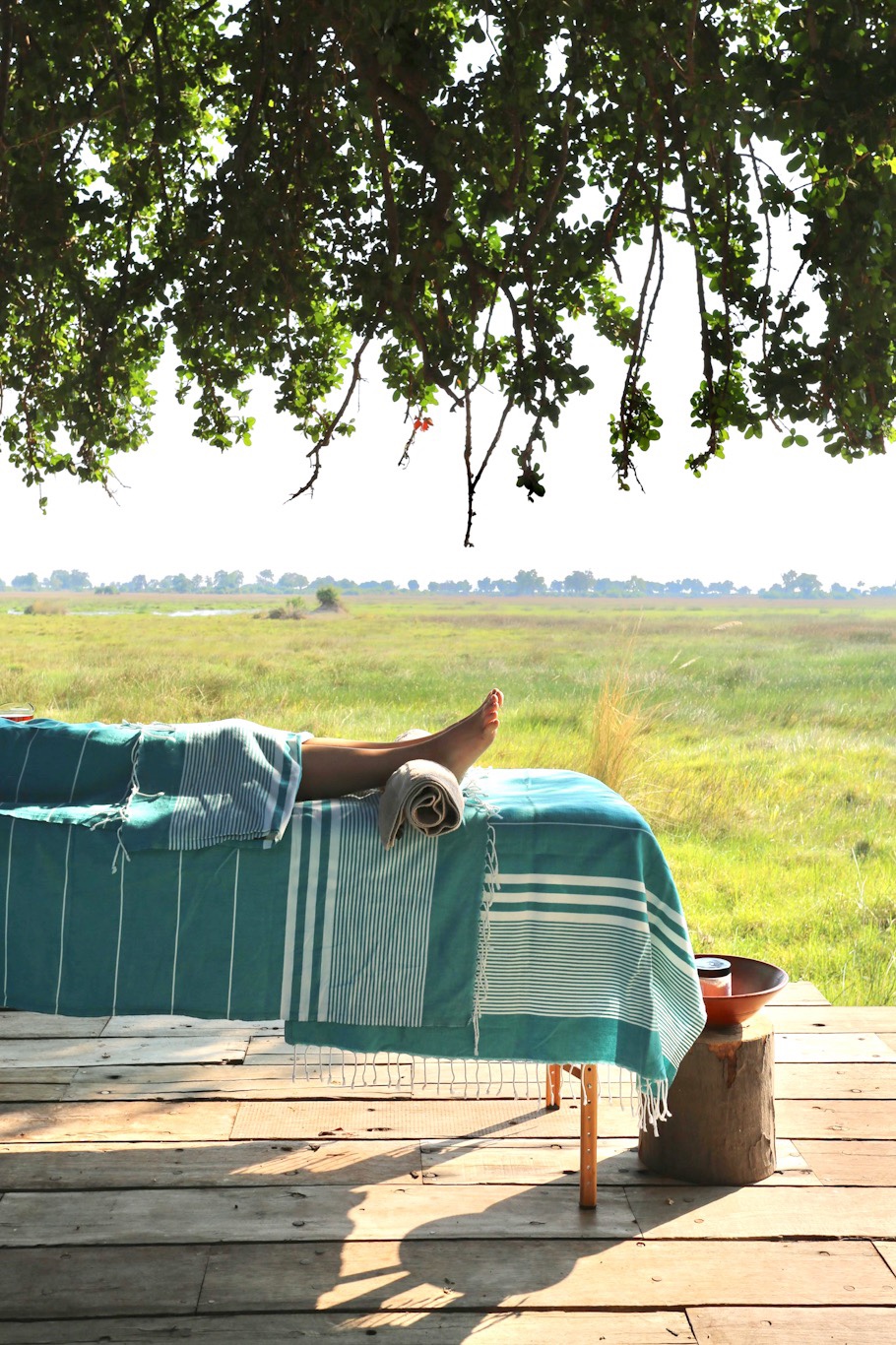 The massage under the trees at Duba Plains Camp is part of a larger journey, sometimes even the beginning – the initial moment that sparks the change in people's paths. Along with being in nature, there is the kind and rejuvenating touch of the therapist, all your senses called to attention, and the quiet that provides a respite from talking and doing and a return to simply being…
We might not be able to start each day like this. But we can always return to stillness – to get back in touch, to practice appreciation. And when we need a little reminder, there's always that massage table under the trees on the deck at Duba Plains Camp.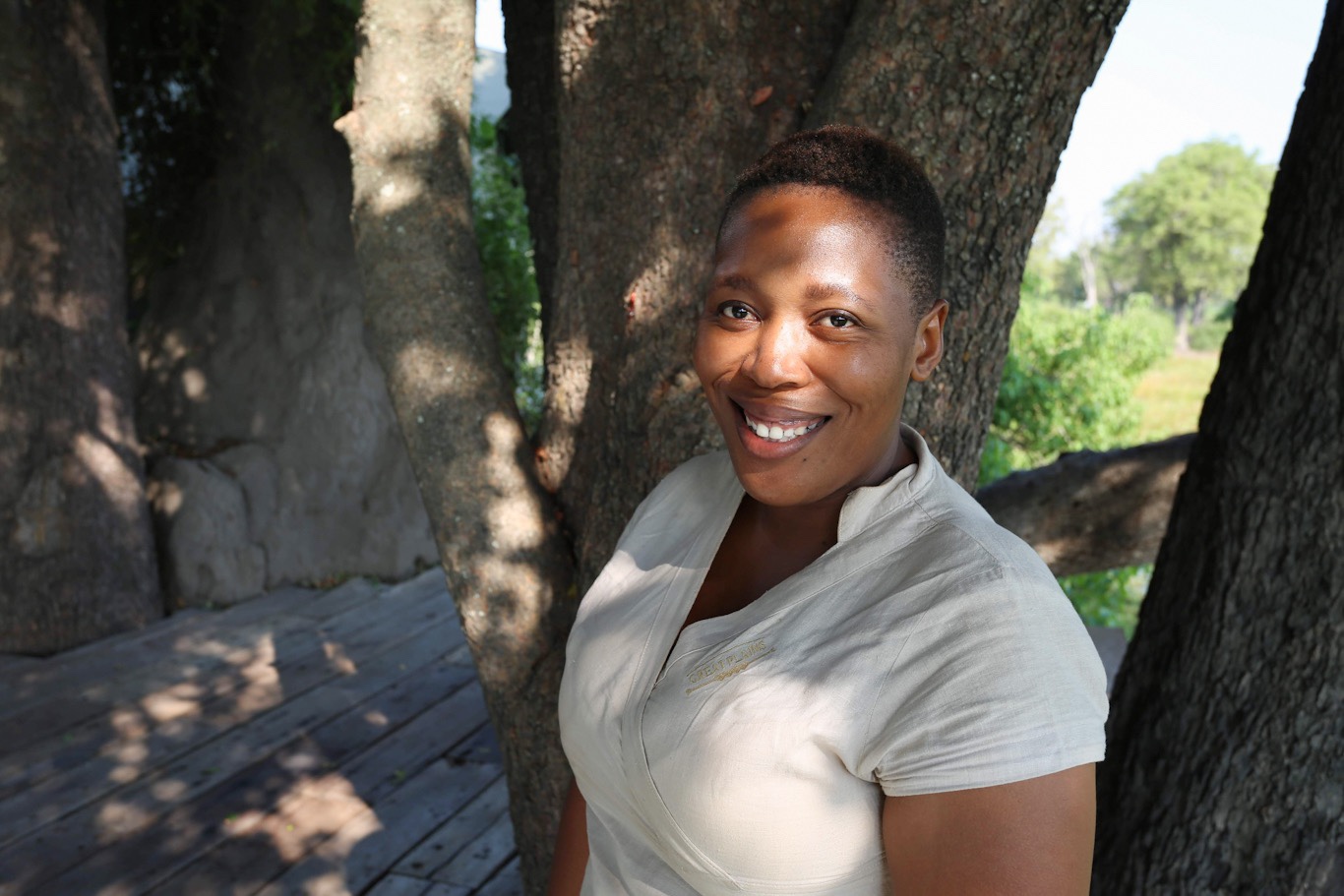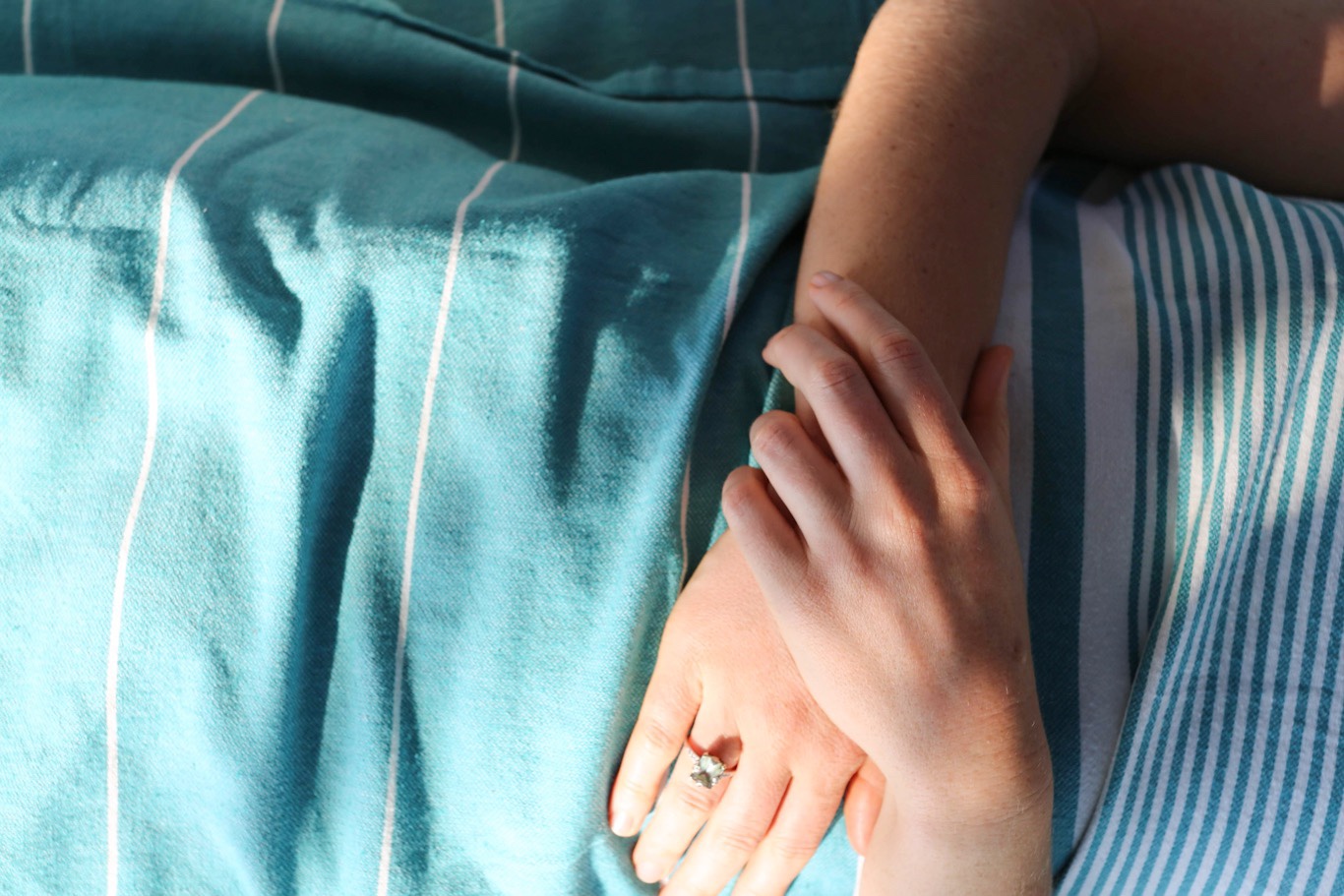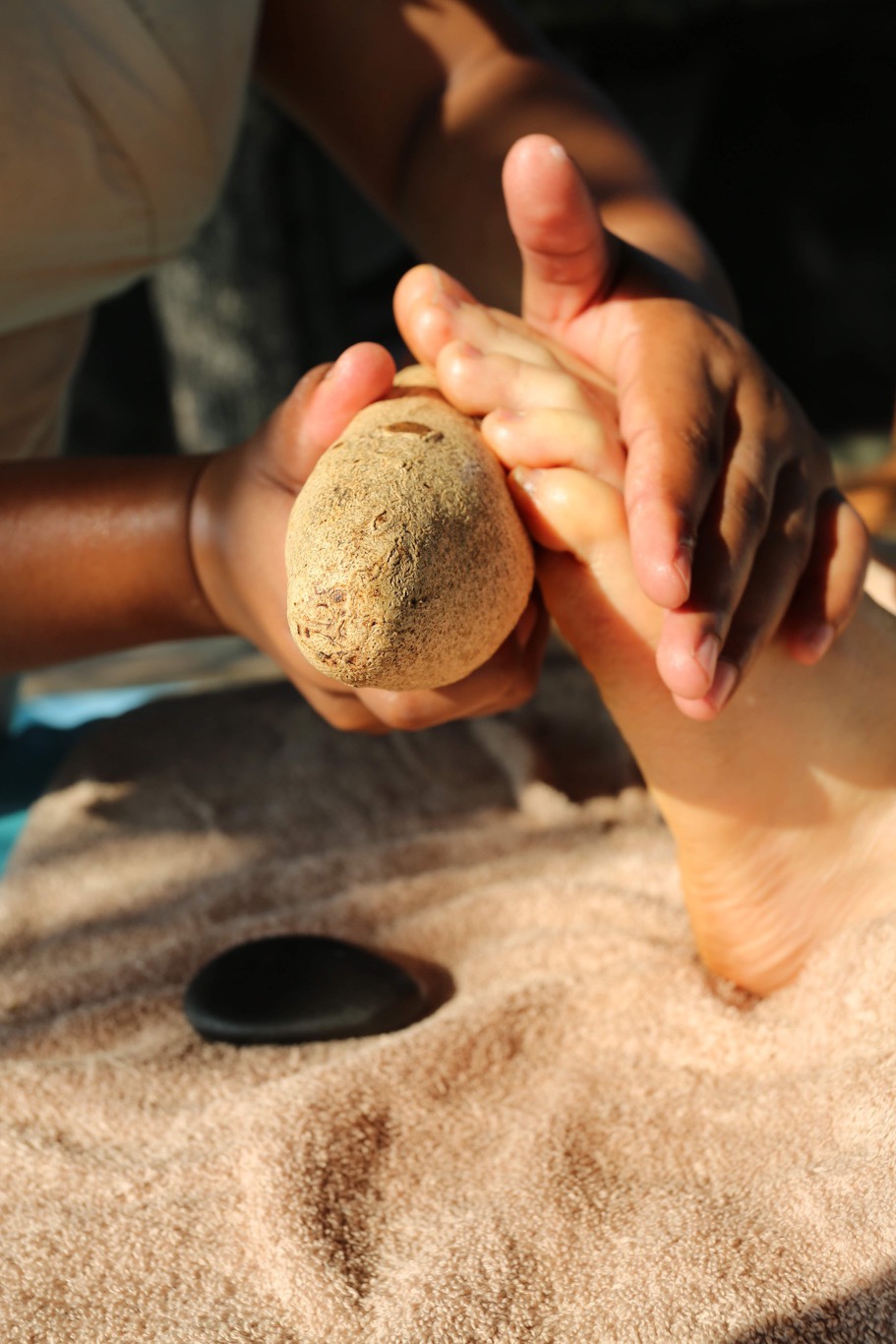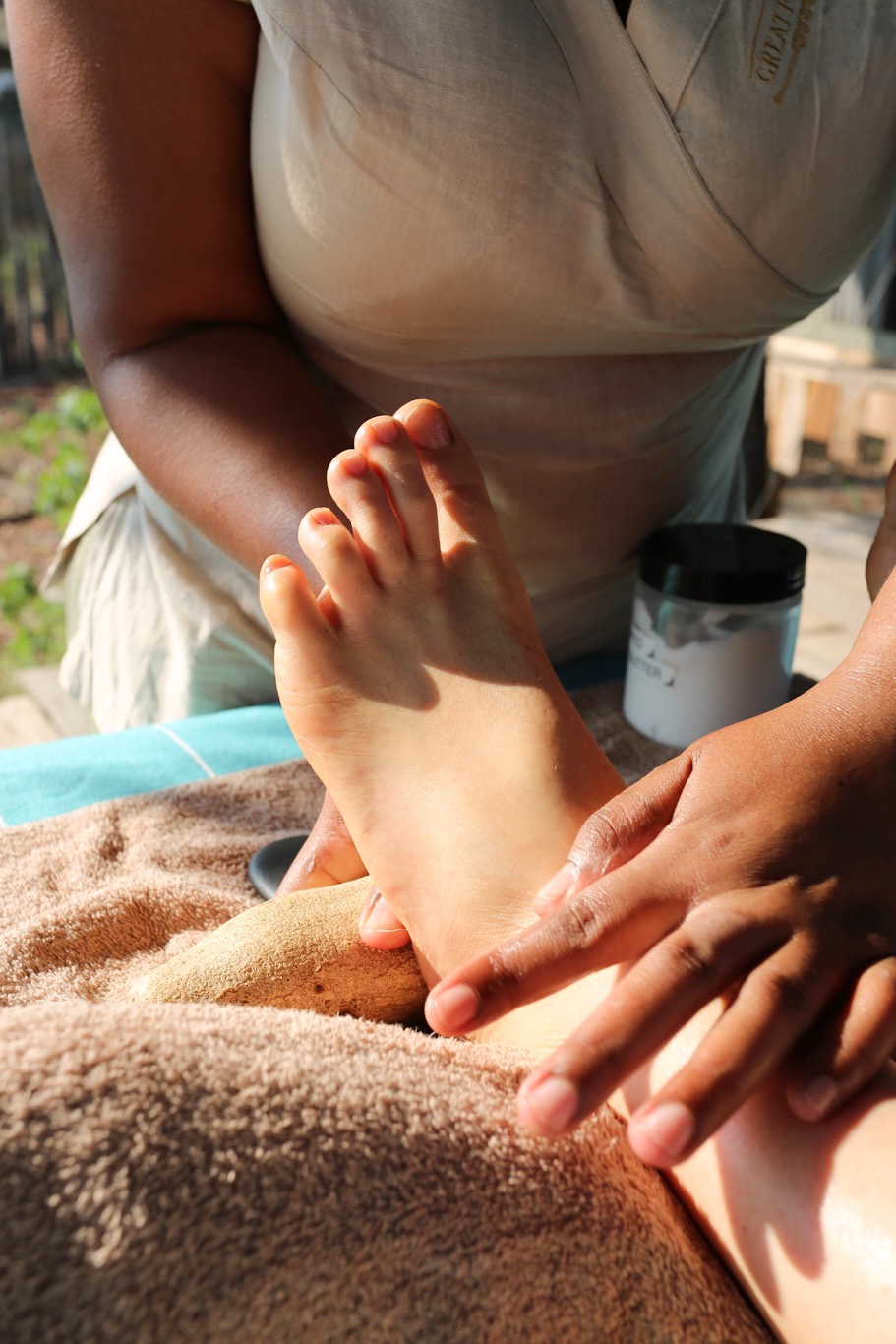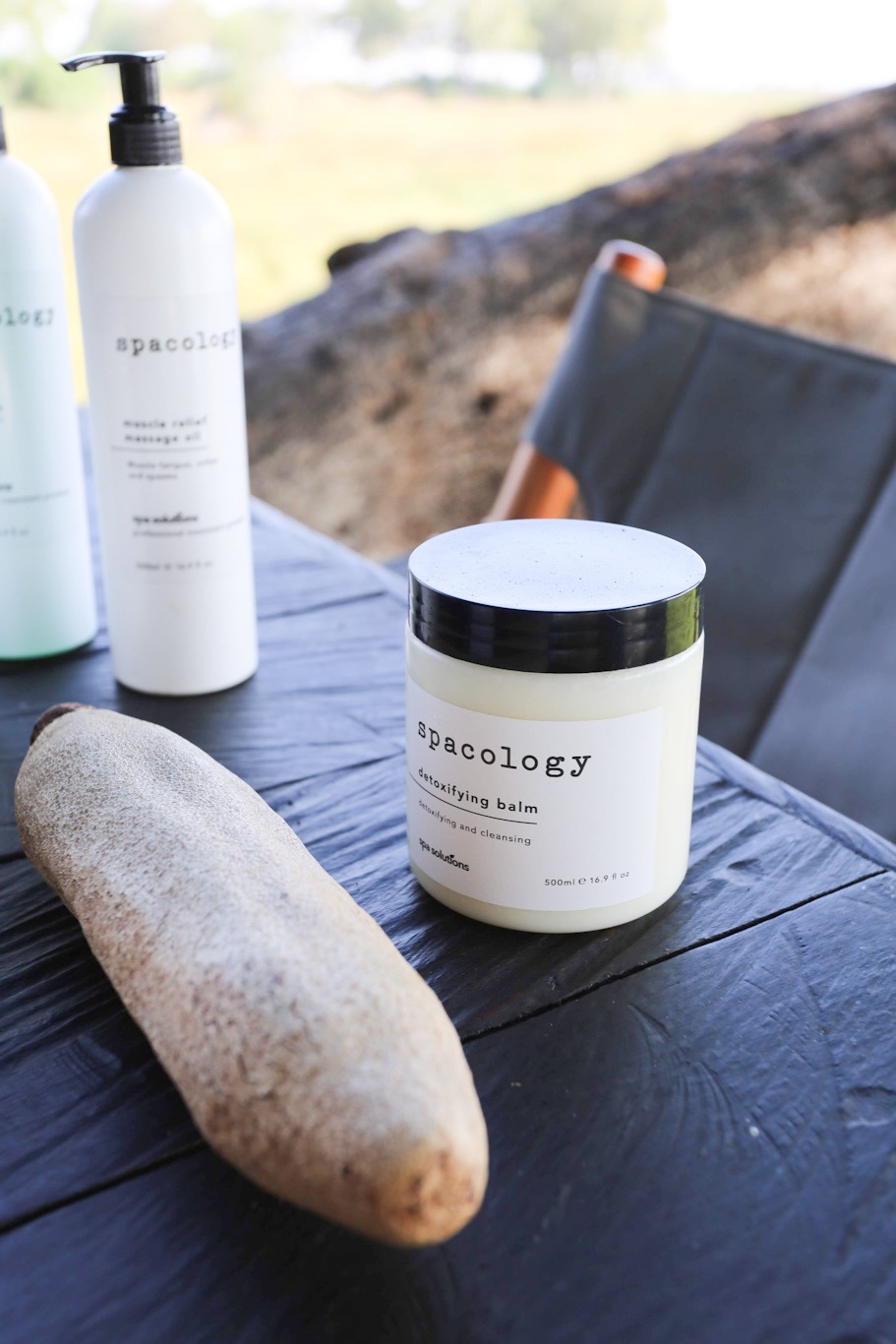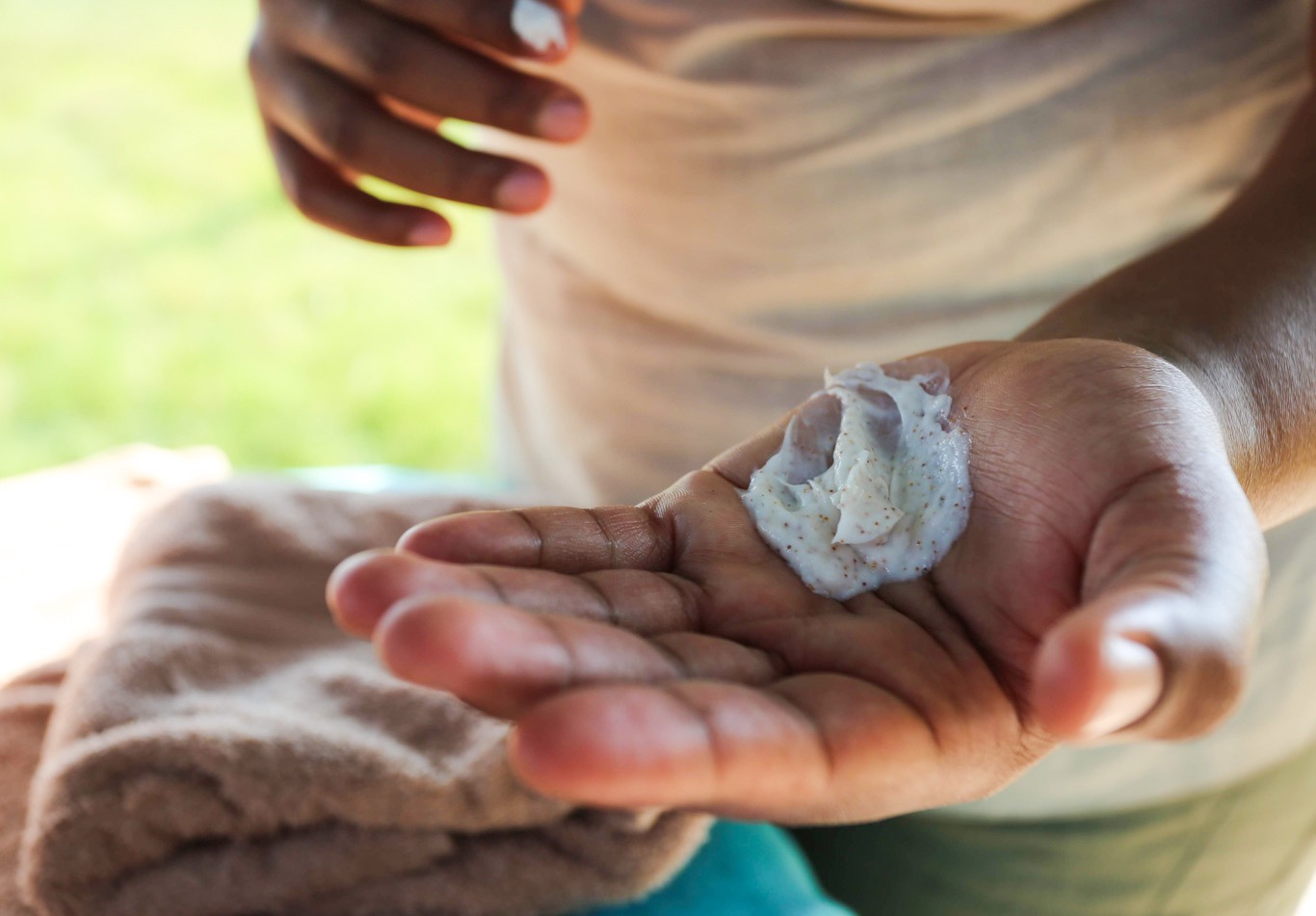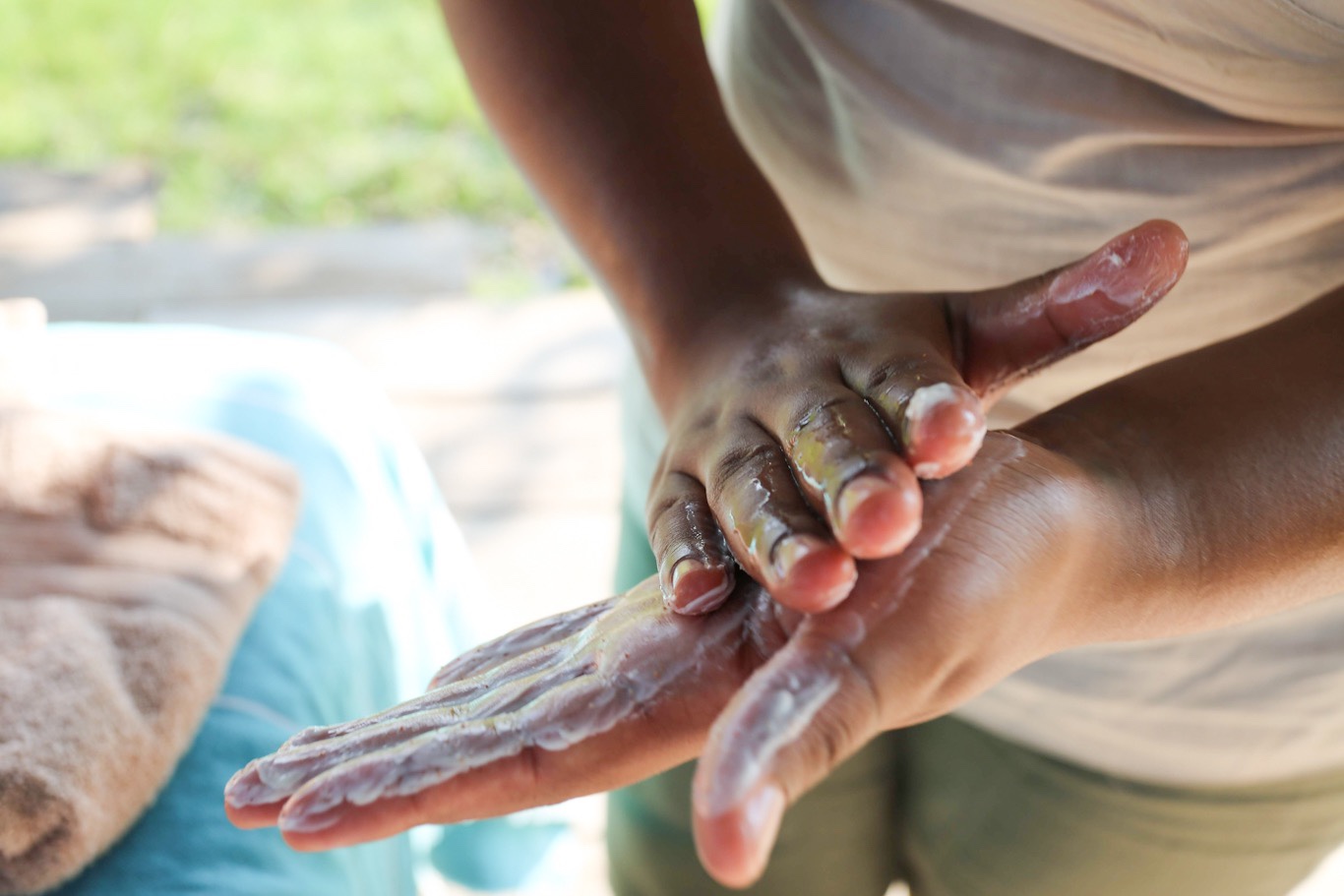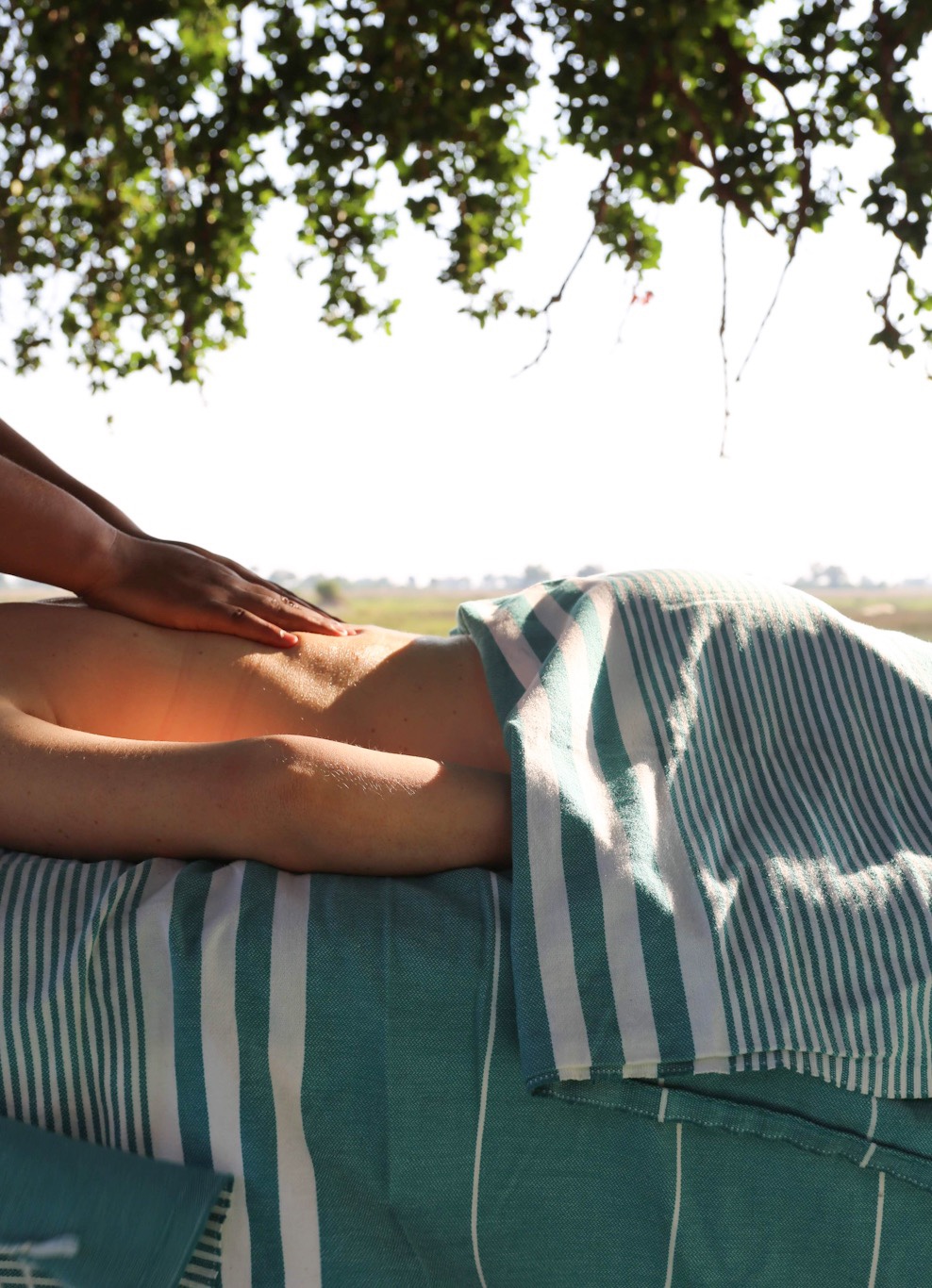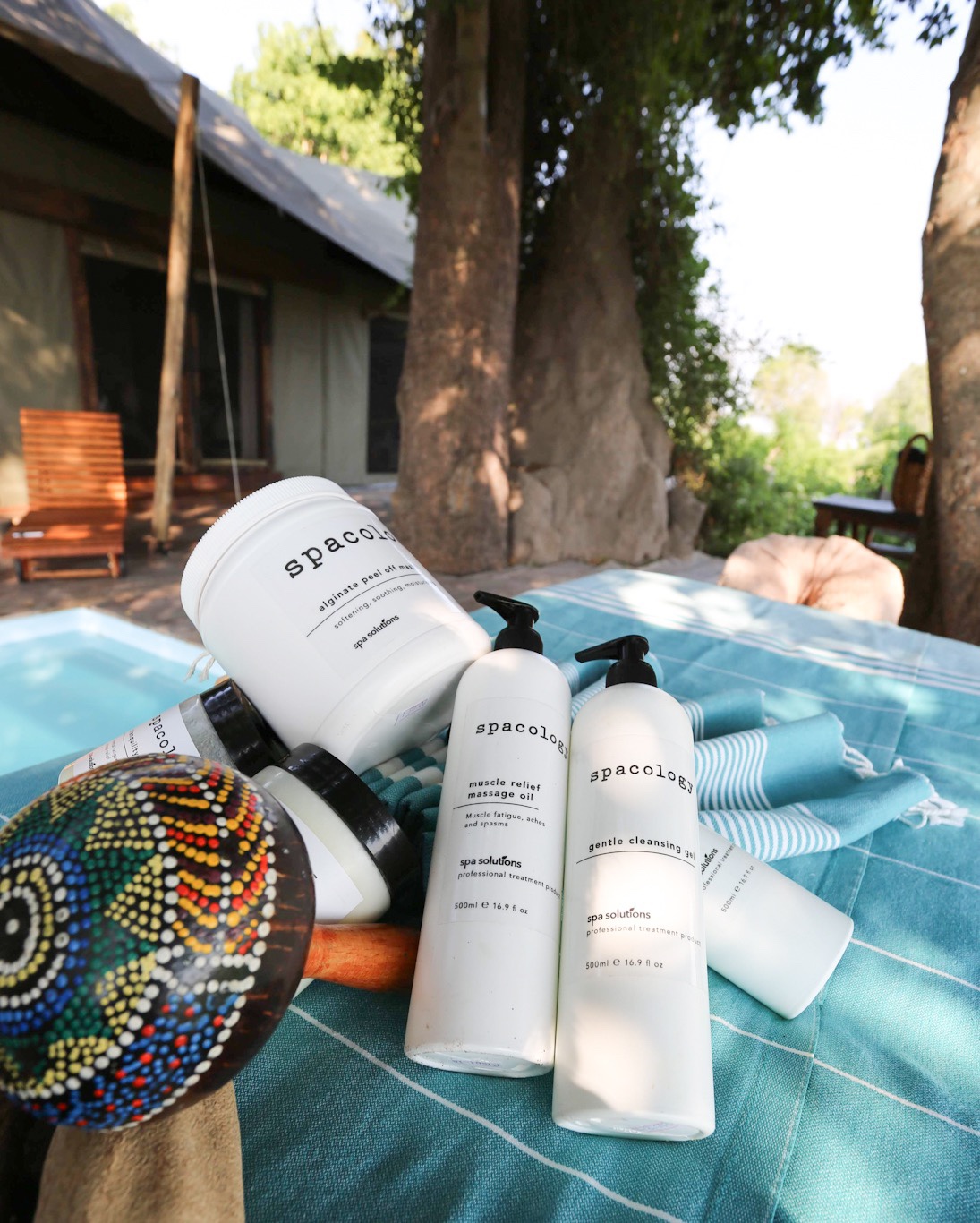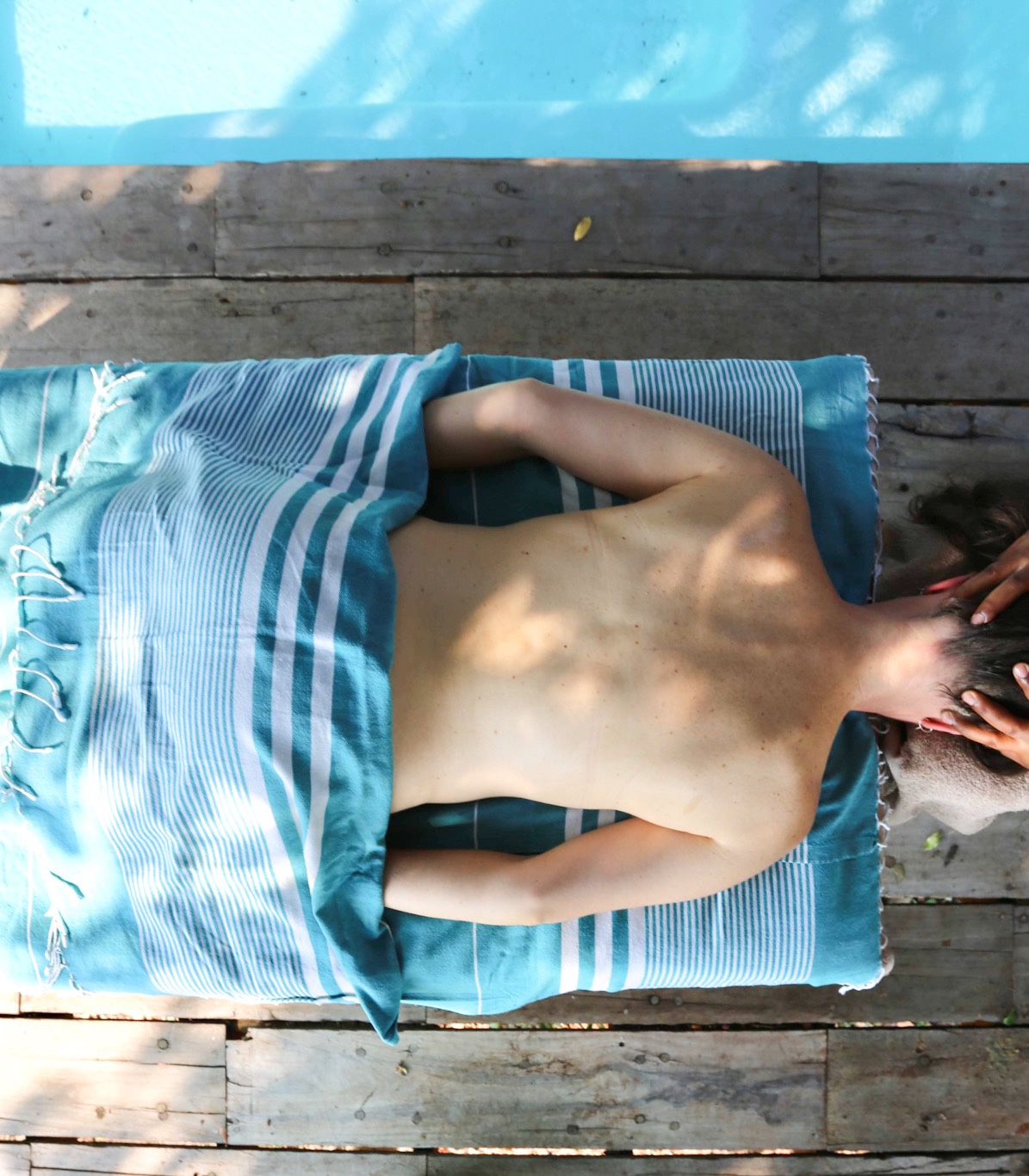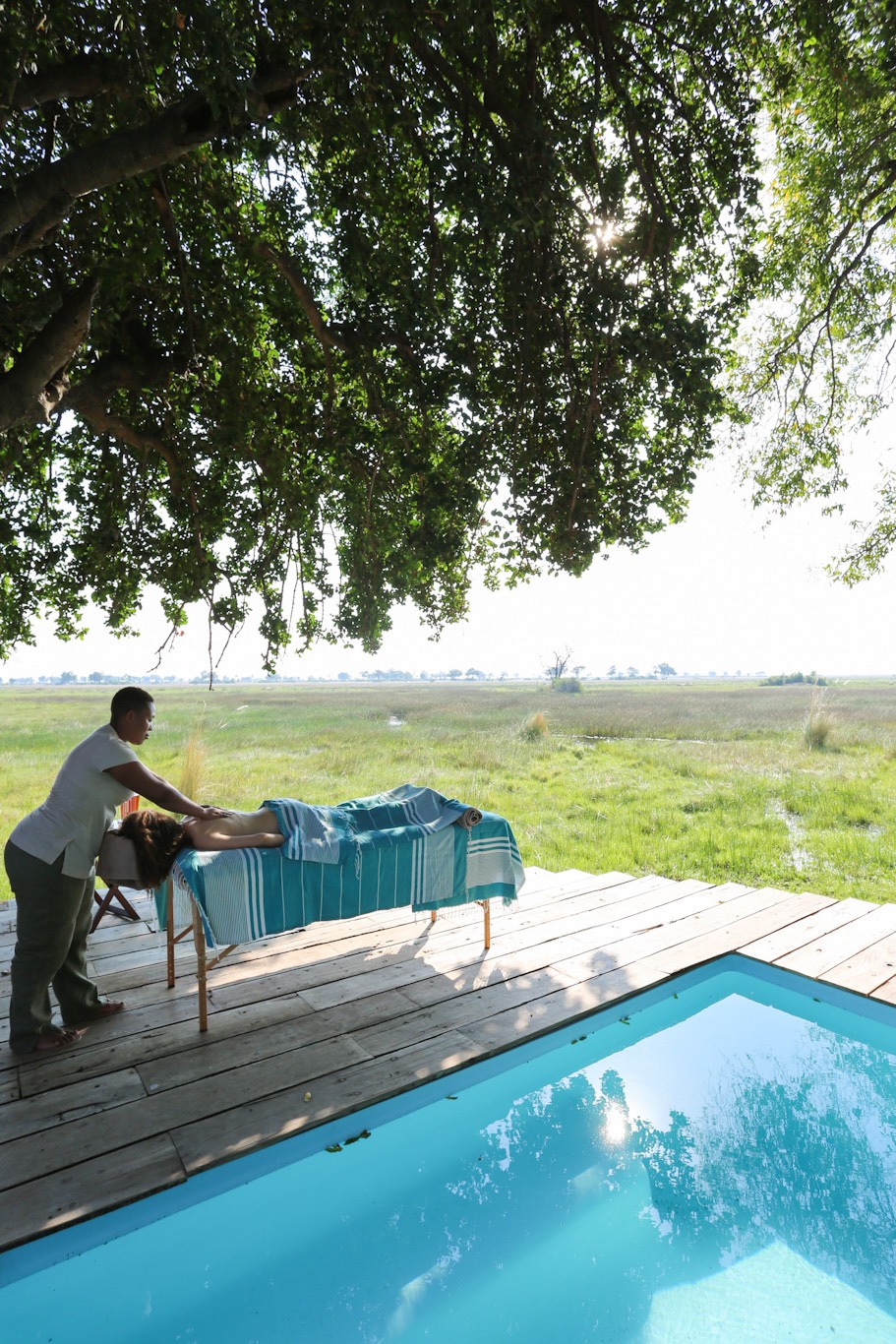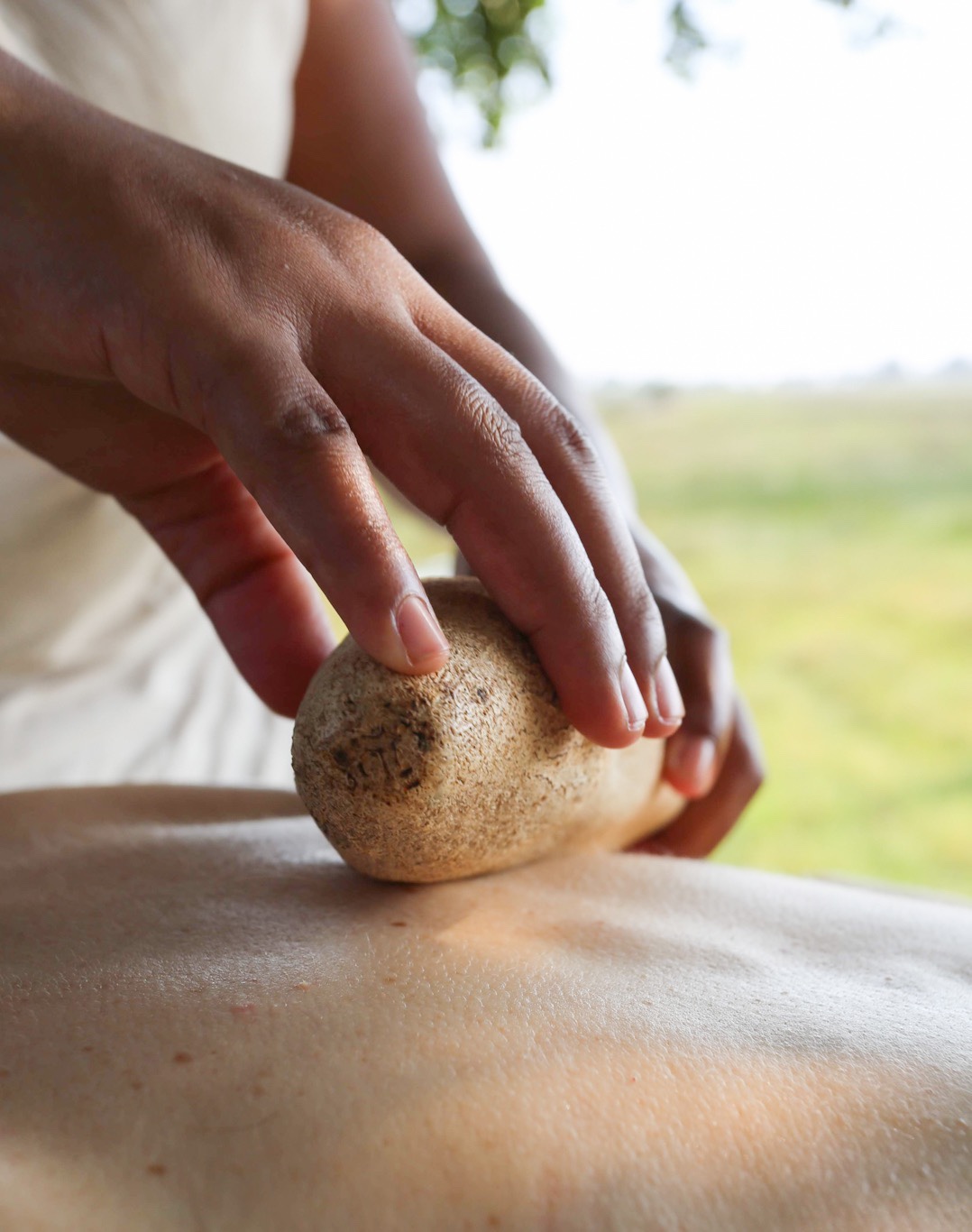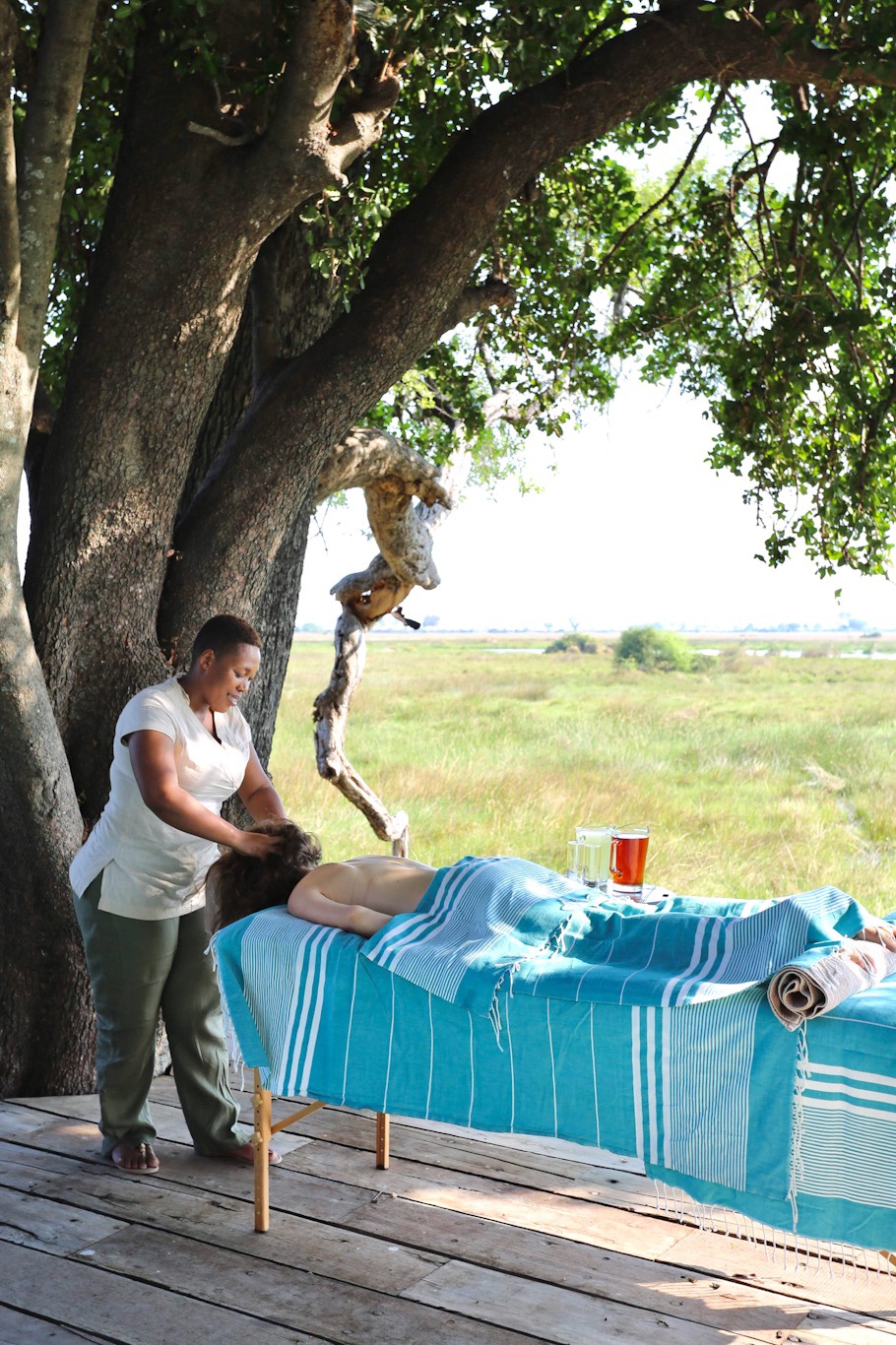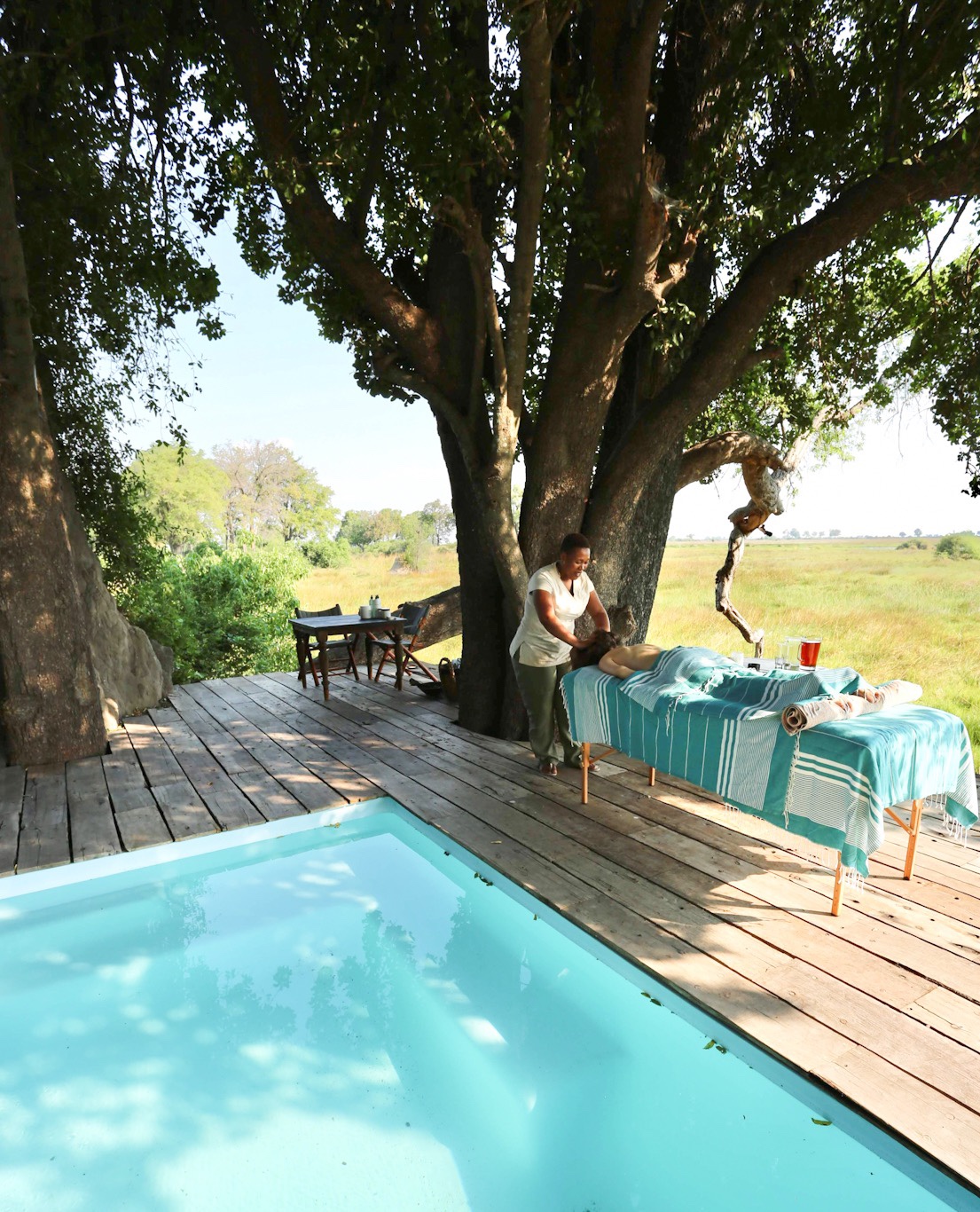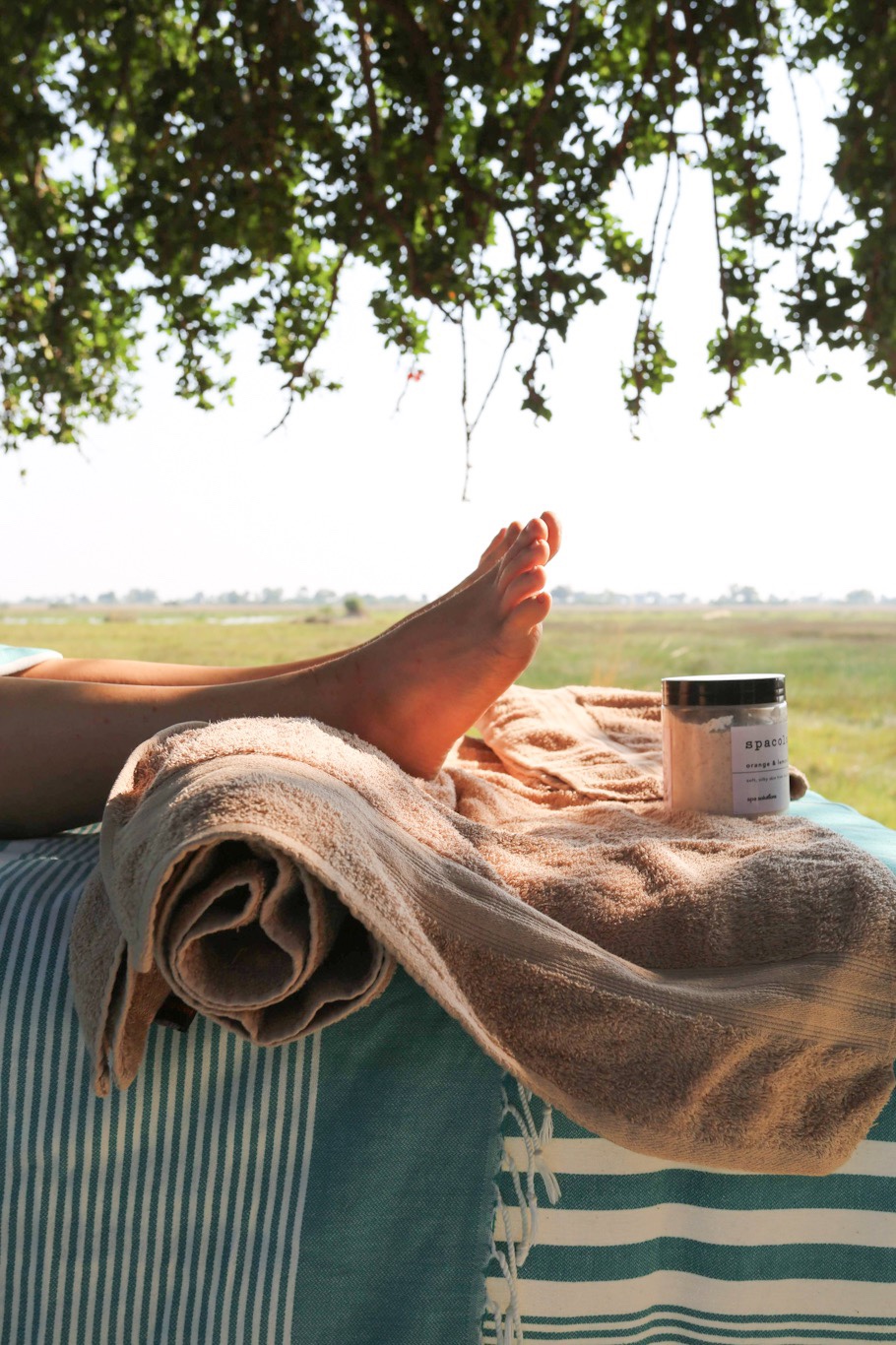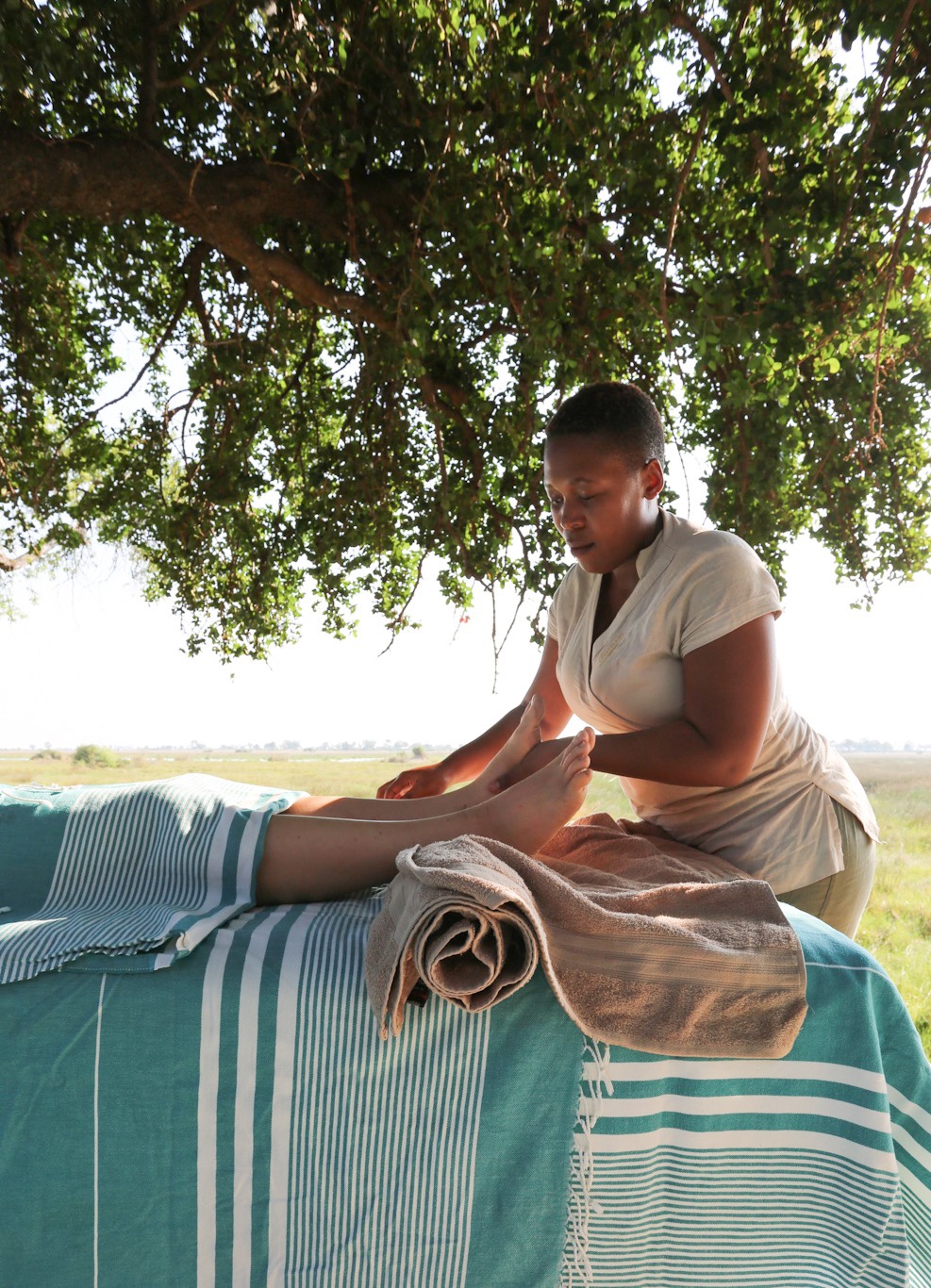 Discover more
The Great Plains wellness journey takes you from renewal treatments with body brushing, exfoliation, an alginate peel-off body mask and a massage using local ingredients, to assist with muscle relief, deep relaxation and a feeling of well being – to deep tissue body treatments, using energising massage oils like lemongrass, orange and ginger, and an African head massage, with coconut oil and aromatherapy oils. There is even something for little ones – a young explorers' treatment that includes a mini foot or hand massage.
"Our aim is to awaken your senses, take you on a deep and relaxing experience beyond the familiar while utilising African plant extracts," the camp's wellness philosophy states. "We believe well-being extends through each of us and beyond us, to the community, conservation and the planet. We have collaborated with Spacology, a leading environmentally aware wellness brand, to offer you our unique wellness range."
Read more about Duba Plains Camp >
---