It starts with Cat Stevens…
But take your time, think a lot,
Why, think of everything you've got
For you will still be here tomorrow, but your dreams may not
The first song Ard learned to play, long before he would become the front man of well-known and loved South African band, Just Jinjer. Over the course of two decades, singer and songwriter, Ard Matthews, has been honing his craft and charming people the world over.
His lyrics and melodies led the way to the incredible success of the band's album title 'All Comes Round', becoming one of the biggest selling rock genre albums of all time in South Africa, achieving double platinum status in its first year.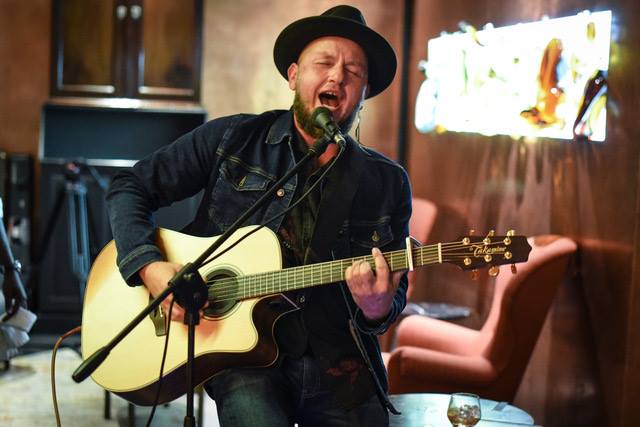 We're seated in the dimly-lit wine gallery of Ellerman House in Cape Town, a venue that has become, over the course of the Ellerman Sessions, a home of inspirational music, food, wine and company each month, with top musos and chefs telling their stories to hypnotised audience after hypnotised audience.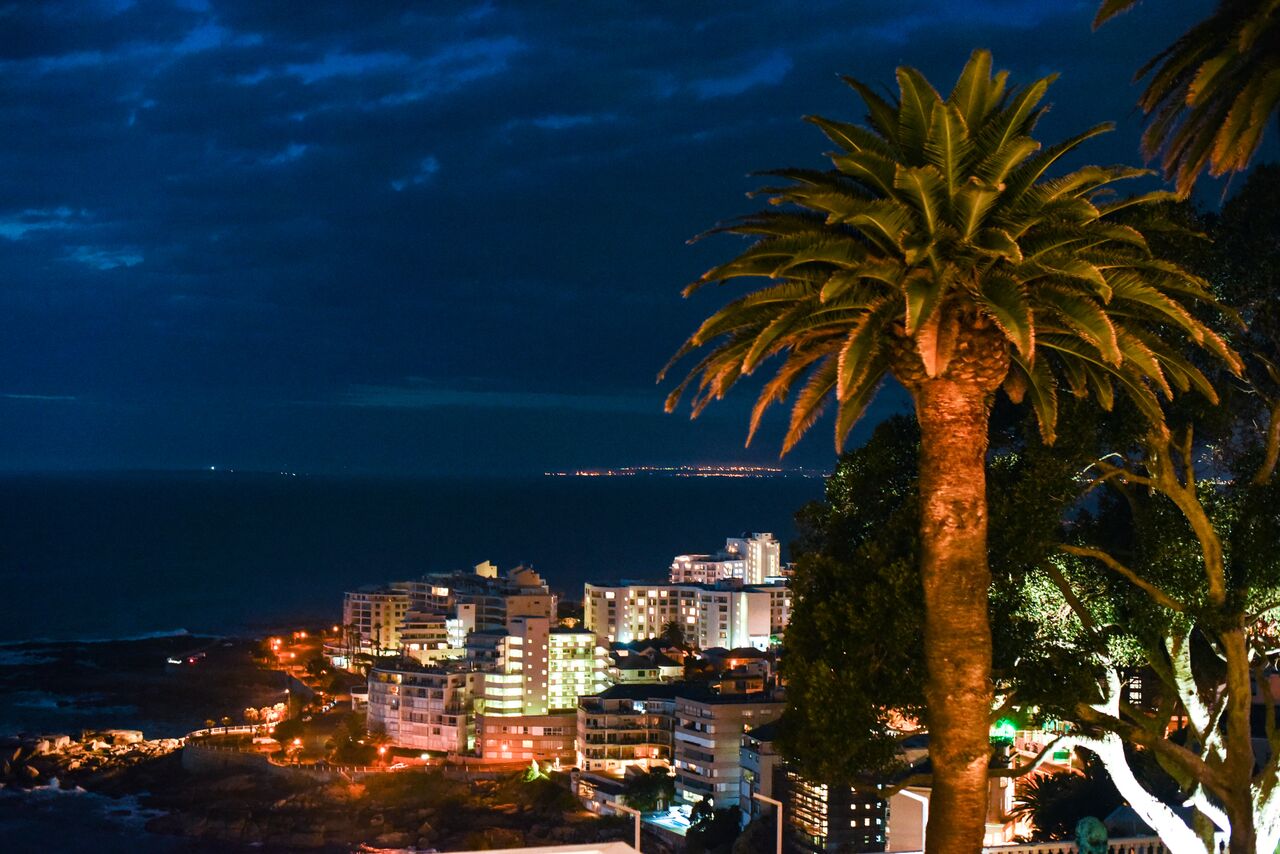 We start with the first courses of the night, creations of world-class chef, Peter Tempelhoff, whose own story is weaved alongside Ard's.
In between each song, Peter, Executive Chef at The Cellars-Hohenort's Greenhouse restaurant in Constantia, introduces himself and the evening's cuisine.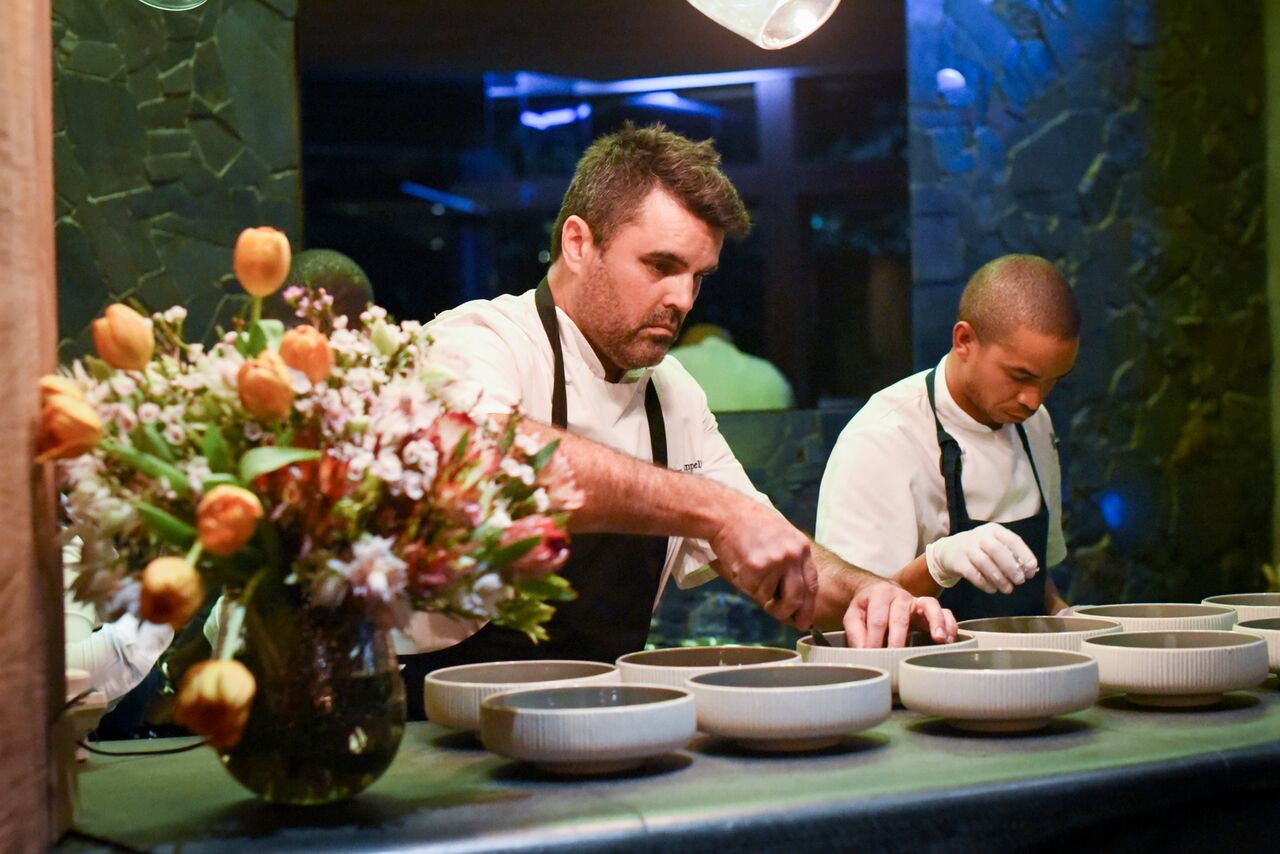 He tells us about how his journey began… "My mom, a Canadian, was so bad at cooking when we were growing up in South Africa that I had to cook for the family or help mom cook. I wasn't exposed to food in any big way but I knew that carpentry and tree-felling were not for me. I followed food and worked in the United Kingdom and then came back to South Africa 12 years ago. It's great to be cooking in South Africa and to see how the culinary scene has taken off."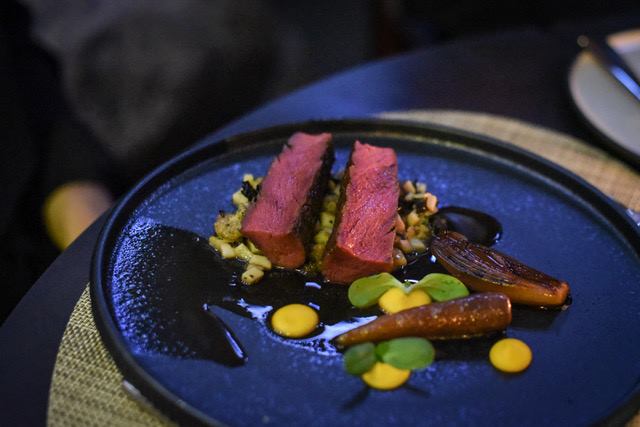 And then to one of the primary reasons Ellerman House guests and Cape Town fans have come together for the evening:
"Tonight I'm going to take you on a journey of my culture, of South Africa. We will start with a range of breads, which came about somewhat by mistake – how the best inventions are made. You'll taste ingredients like foie gras, which is part of my essence as a chef, pistachio nuts, black truffles from a farm in Kokstad, flavourful and pungent, and maples (inspired by my Canadian mother and her love for maple syrup)."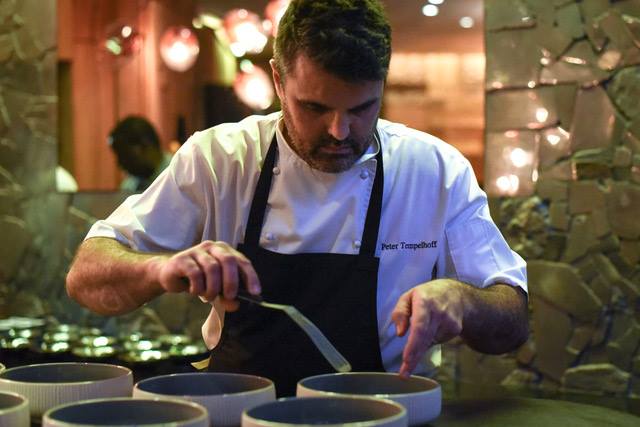 "We then have a Japanese inspired dish, born out of my love for the country and its cuisine, using kelp we foraged from our own Cape beaches and tuna that is fermented to make digestion easier. And before the final chocolate bento box, we have a Camembert cheesecake, which is the kind of dish that stays with you for life as a chef, it's just so perfect."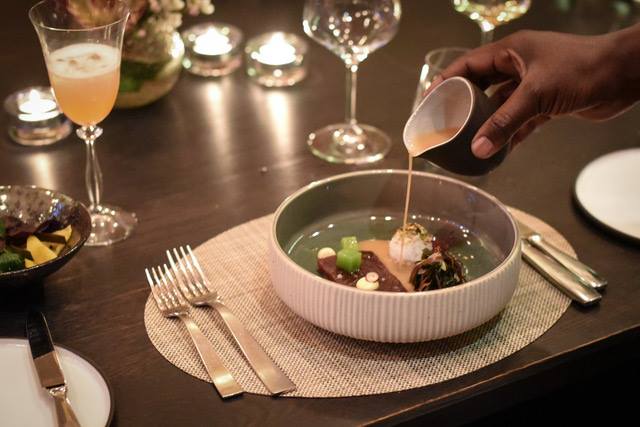 Now there's a way and I know that I have to go away
I know I have to go
Ard follows his Cat Stevens' cover with an original, the well-known Shallow Waters, a song of heartbreak, of losing a true love, a song he wrote about an ex-girlfriend who moved on "way too fast".
I'm leaving shallow waters, I'm leaving all my dreams of you, I can't go on, I want to run away… I think I'll go today.
His song, Father and Farther follows and then those lyrics…
Sugar man, won't you hurry
Cause I'm tired of these scenes
For a blue coin won't you bring back
All those colors to my dreams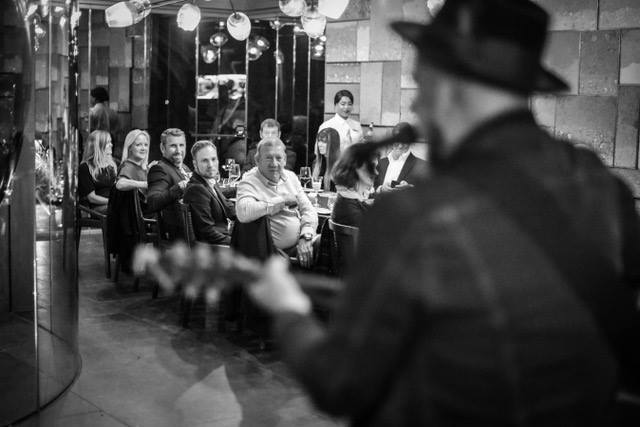 A cover of Sugar man, by Sixto Diaz Rodriguez, known professionally as Rodriguez, an American singer-songwriter whose songs were the soundtrack to many South Africans' lives in the 70s and 80s. A man of myth and mystery, whom many thought had died, on account of that myth and mystery.
Ard tells us about the phone call that let him know that the great idol was well and truly alive – the day Sixto's sister called to say that Rodriguez had heard his version of Sugar man, and "really loved it". A call for Ard to continue on, if ever there was one…
"I never sit down to write," Ard adds, sitting on a chair with his guitar resting on his knee, microphone standing tall in front of him. "I let it come to me, I never force things. The song comes to me in an instant. Like any art. I have such gratitude for this process. Sometimes I have the melody first and then the words come."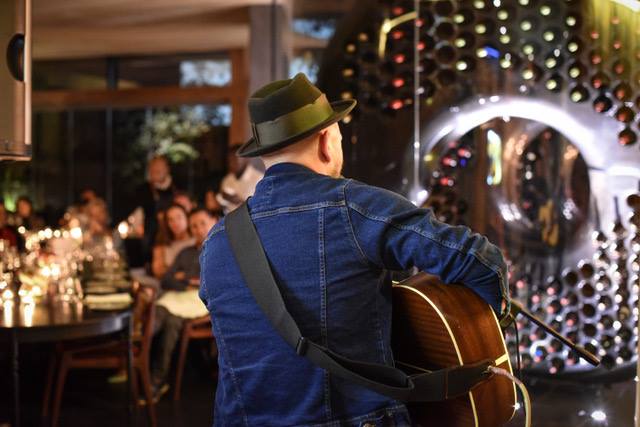 Before starting his next song, What He Means, Ard tells us that the message of these lyrics is as important today as it was back when he wrote it: a message of "peace, love, more tolerance…" and, "Freedom, kindness, warm deliverance."
With a little bit of ease and a little bit of calm
Acceptance is the key to all we know
What about a stir of compassion and lenience
What about some understanding
What about some sympathy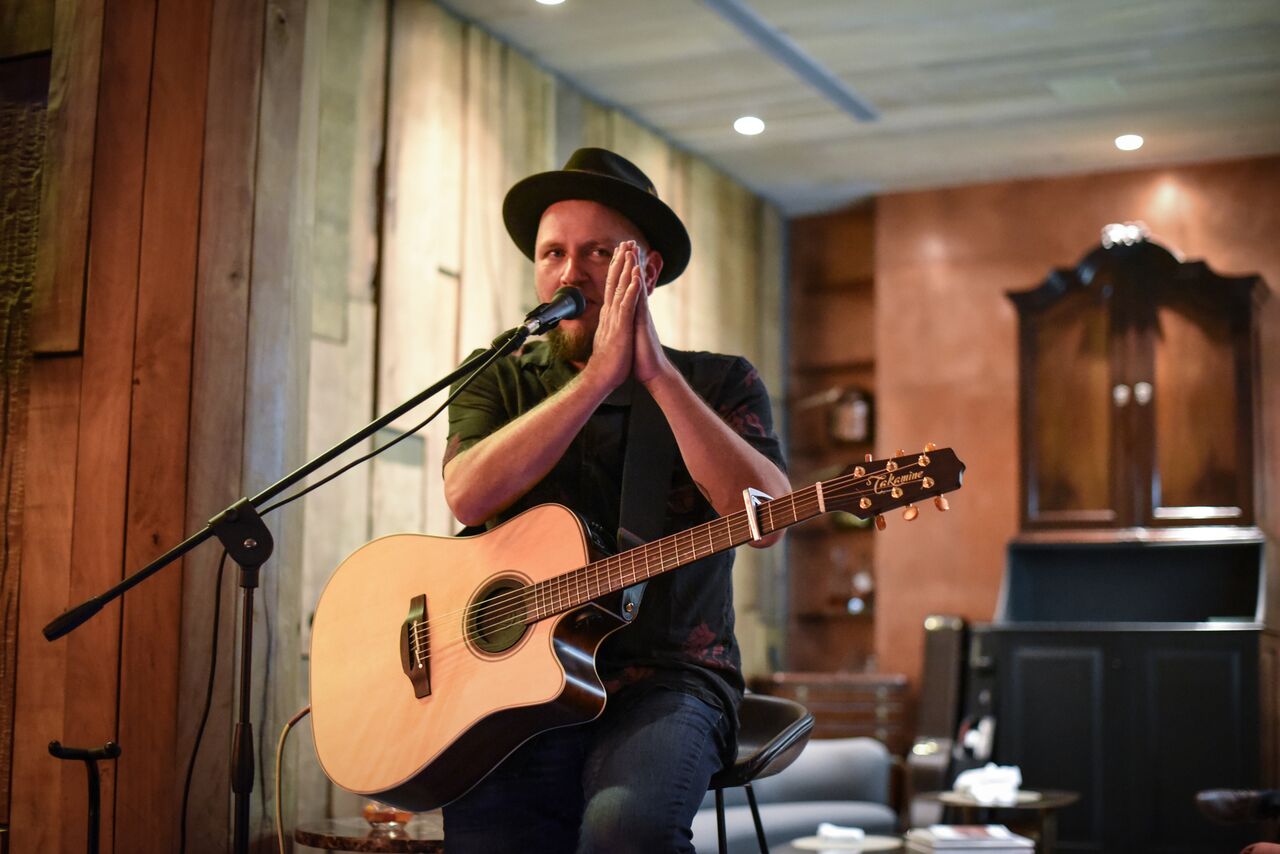 Ard continues to share tales about gypsy life, about having moved 30 times with his dogs and bags, about following the music, and about what drives him: "There is enough negativity in the world, I try to sing uplifting songs. I mean there's some heartbreak in there, but overall I'm trying to shine a light of hope."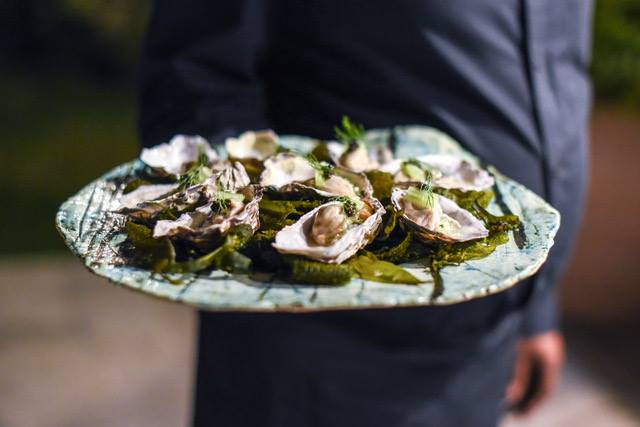 And then… the audience breaks out cellphone lights and candle flames to sing along with that song… a song we all seem to know and love, a song that closes the night beautifully and leaves us in a dreamlike reverence for the great talent of South Africa, for the genuine power of music to unite and move and inspire, and for, well, that Camembert cheesecake slipped onto the table in front of each of us.
And there, she lies
There is no sound
For all I know
We dream the same
…
She knows, just what to do
Only yesterday
Speaks for yesterday
She finds all my weaknesses
She knows, just what to do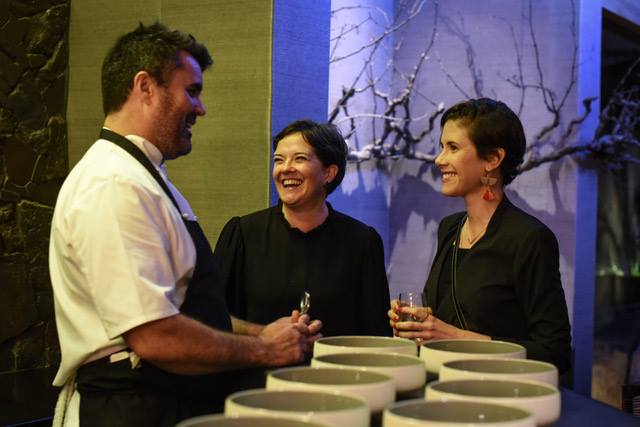 As for the full menu of Peter Tempelhoff's treats for the night… take a look below.
Bread on the Table
Crispy lavash with pumpkin mousse, pecan granola, pickled maple, onion brioche with foie gras and pistachio, onion compote, Karoo truffle
Big in Japan
Bluefin tuna tataki, seaweed, compressed apple, wasabi furikake, sesame, tsukemono, paired with a Chenin wine
From the Braai
Koffie Bokkie, lacquered shallots, mushroom ragout, Parmesan pap, paired with Pinotage
Camembert Cheesecake
Pineapple compote, pine nut biscotti, extra virgin olive oil, paired with Paul Cluver NLH
Chocolate Bento Box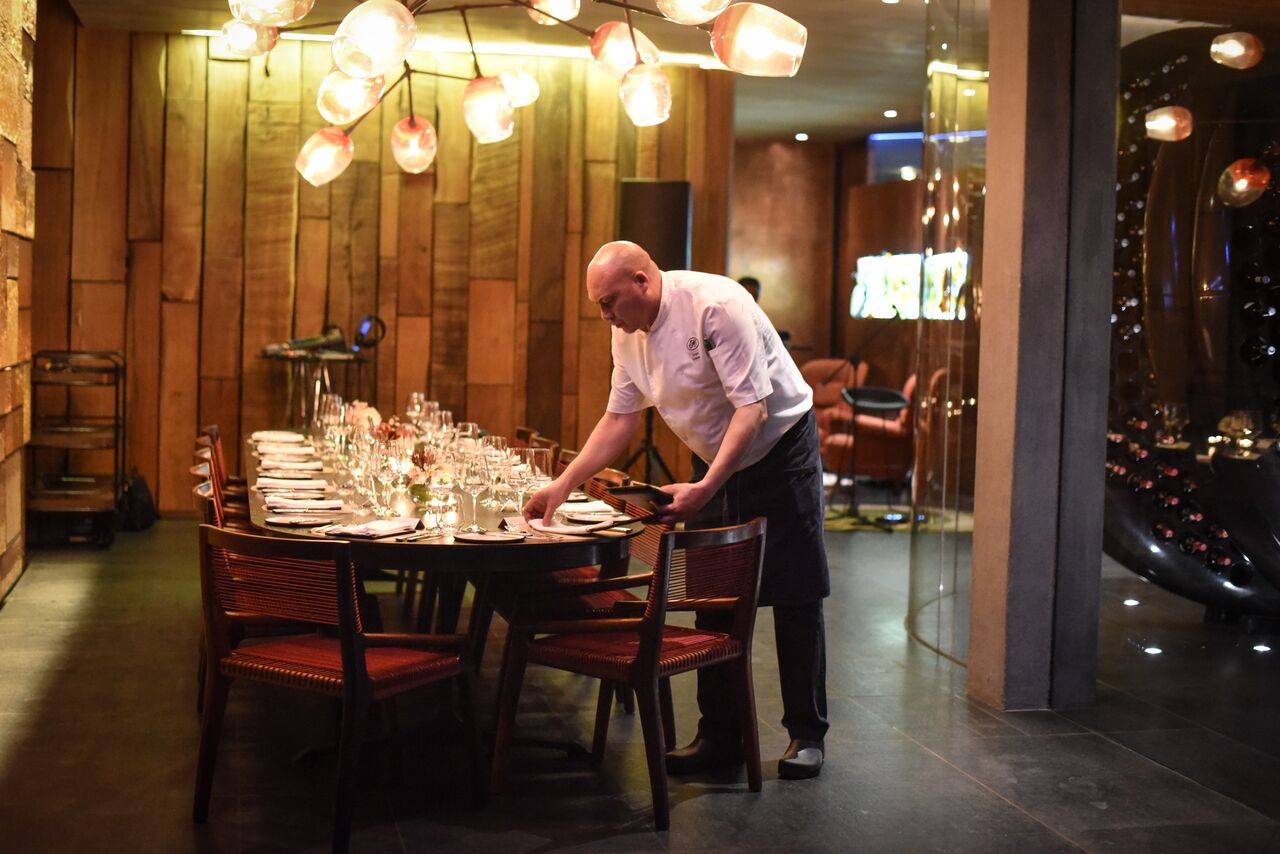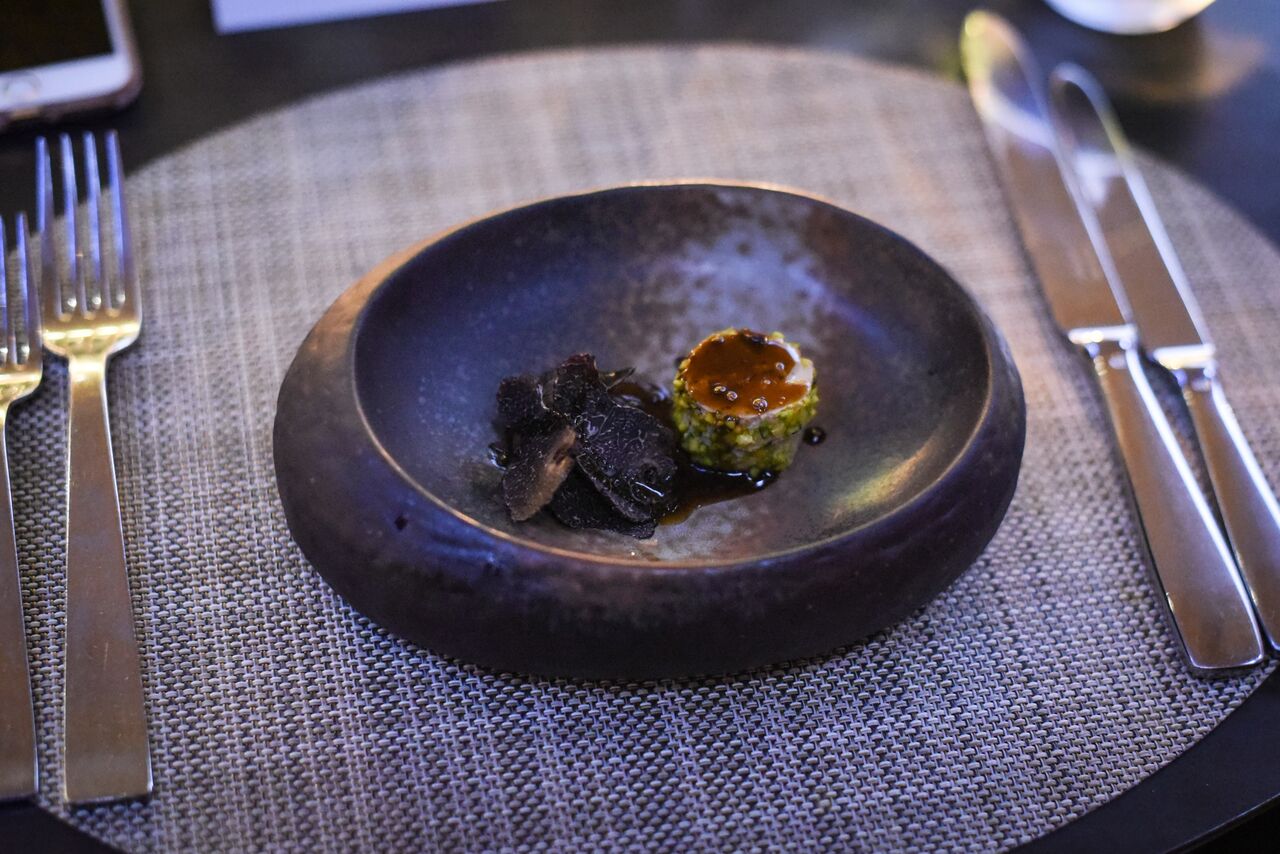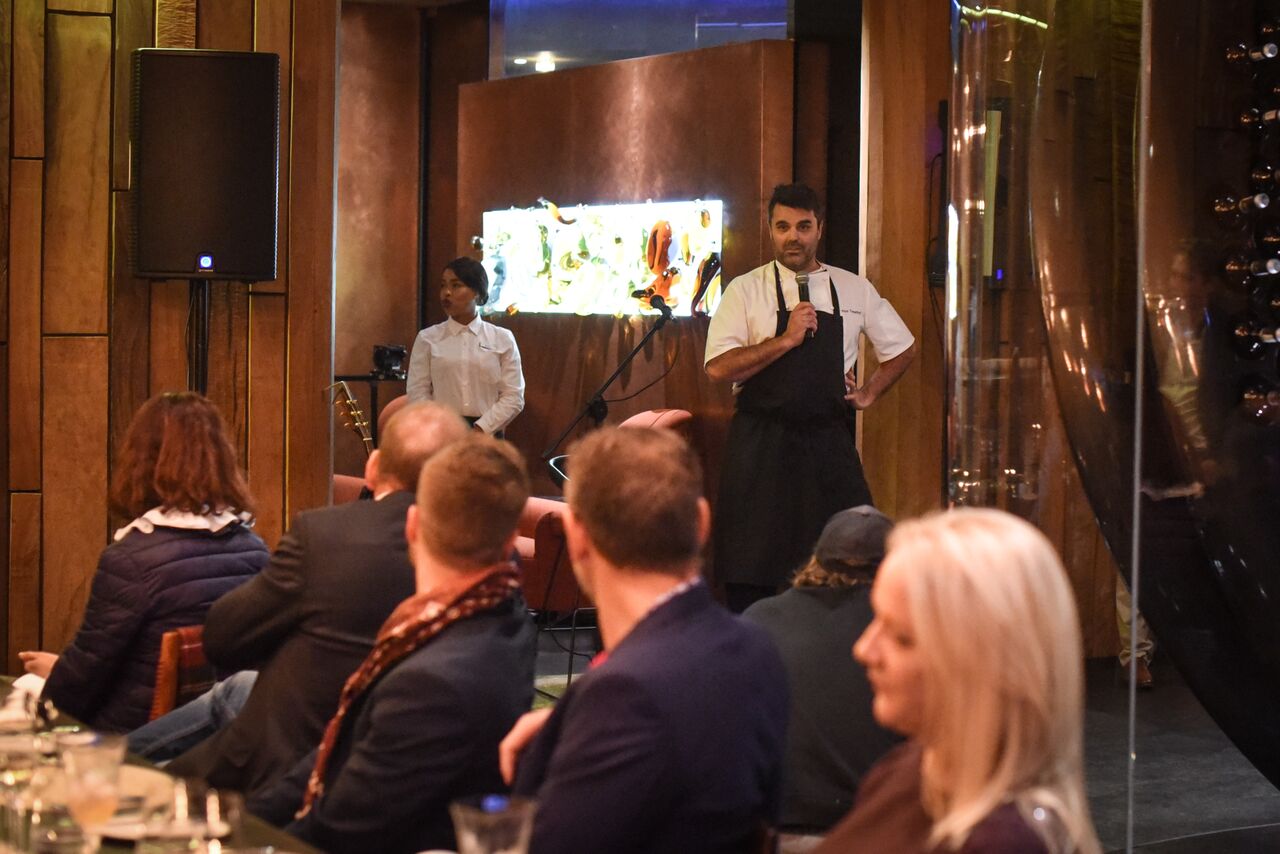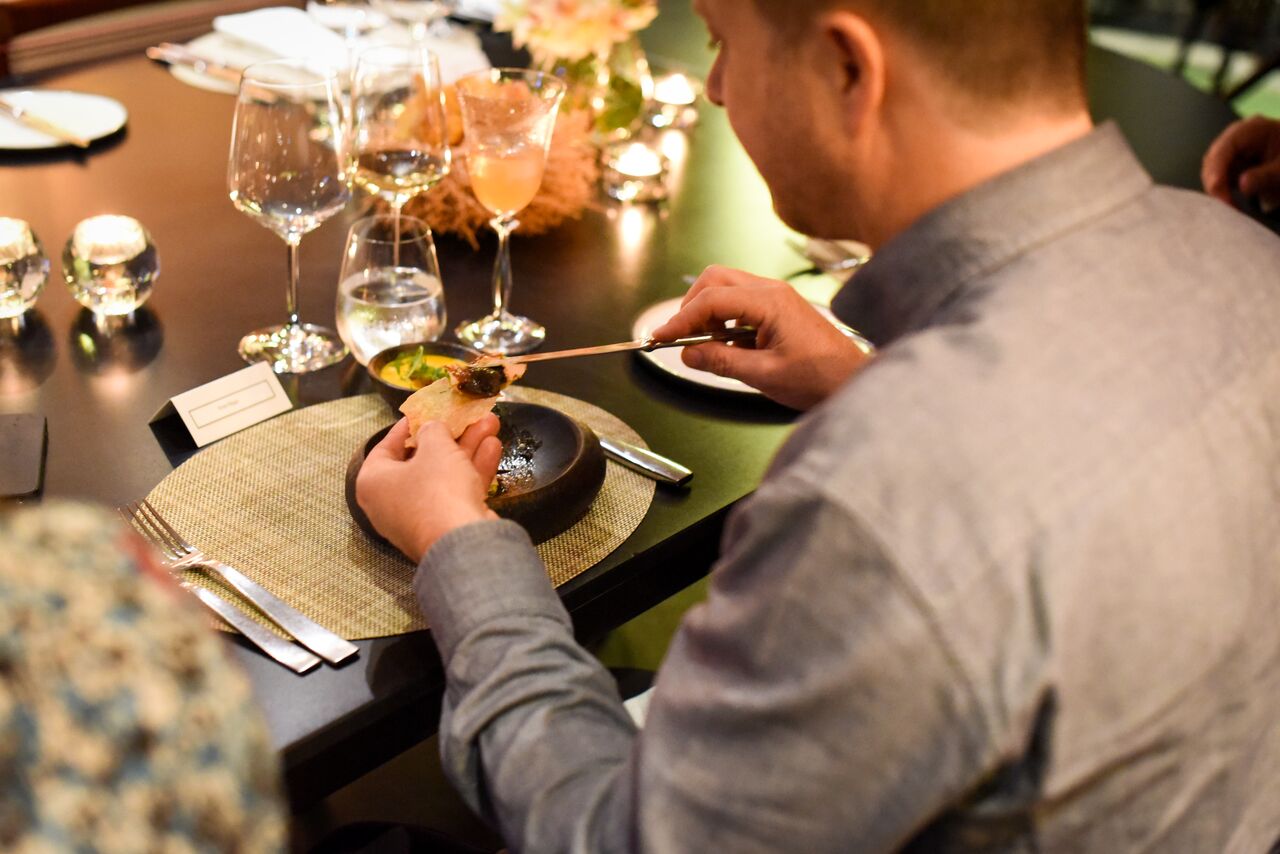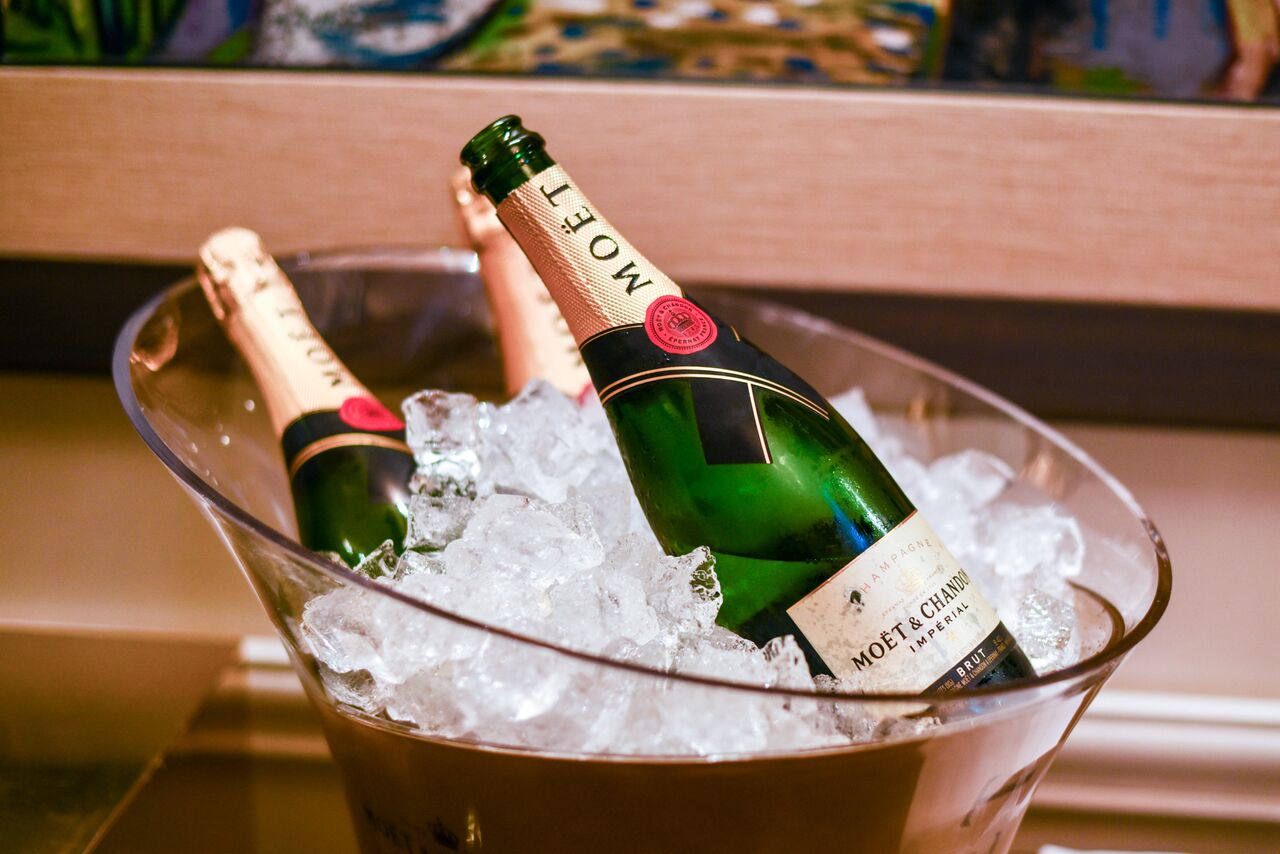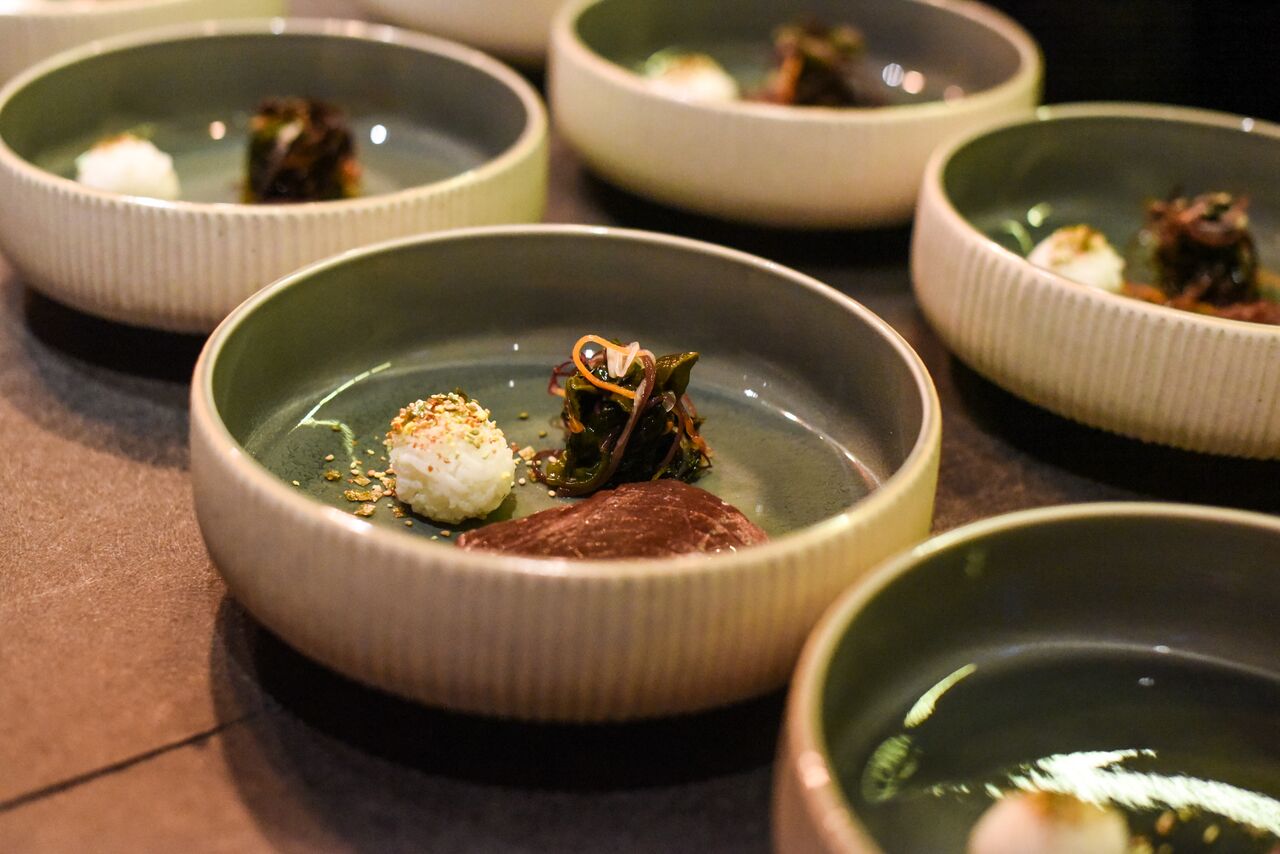 The Ellerman Sessions are all the more special with Ellerman House's collaboration with like-minded partners, such as BMW, Bvlgari and Moët & Chandon. Take a look at future Ellerman Sessions here.