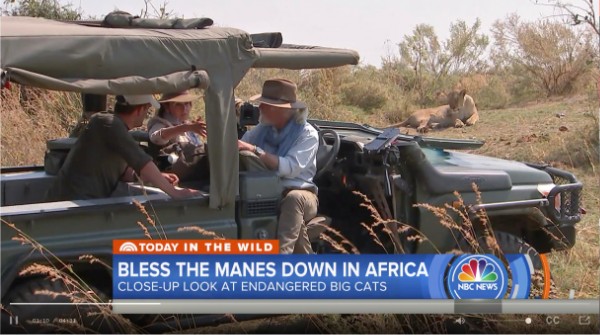 Dereck and Beverly Joubert, Great Plains Conservation's co-founders, appeared on NBC News Today in the Wild programme, discussing their new film, Birth of a Pride with Kier Simmons. Watch the full interview filmed in the Selinda Reserve of Botswana here >
Birth of a Pride, synopsis by Dereck Joubert
In the year 2000, all the lions in a place called Selinda had been hunted virtually to extinction. Two lionesses walked around, calling into a void.
On one day, in 2006, everything changed as we at Great Plains Conservation put a stop to all hunting in this area (Botswana banned all hunting in 2014). The land was primed for recovery.
Within a short time after, two males lions swam across the river from Namibia and we filmed them the day they came in, skittish, but looking for the young females who were leaving scent.
We used sophisticated thermal cameras to cover this story and as a result, our two female characters names are hot and light, Bolelo and Lebone. The lions mated, and the six cubs from the two females are the core of our story as they grow, learn to hunt, and become the first cohesive pride in Selinda in many years.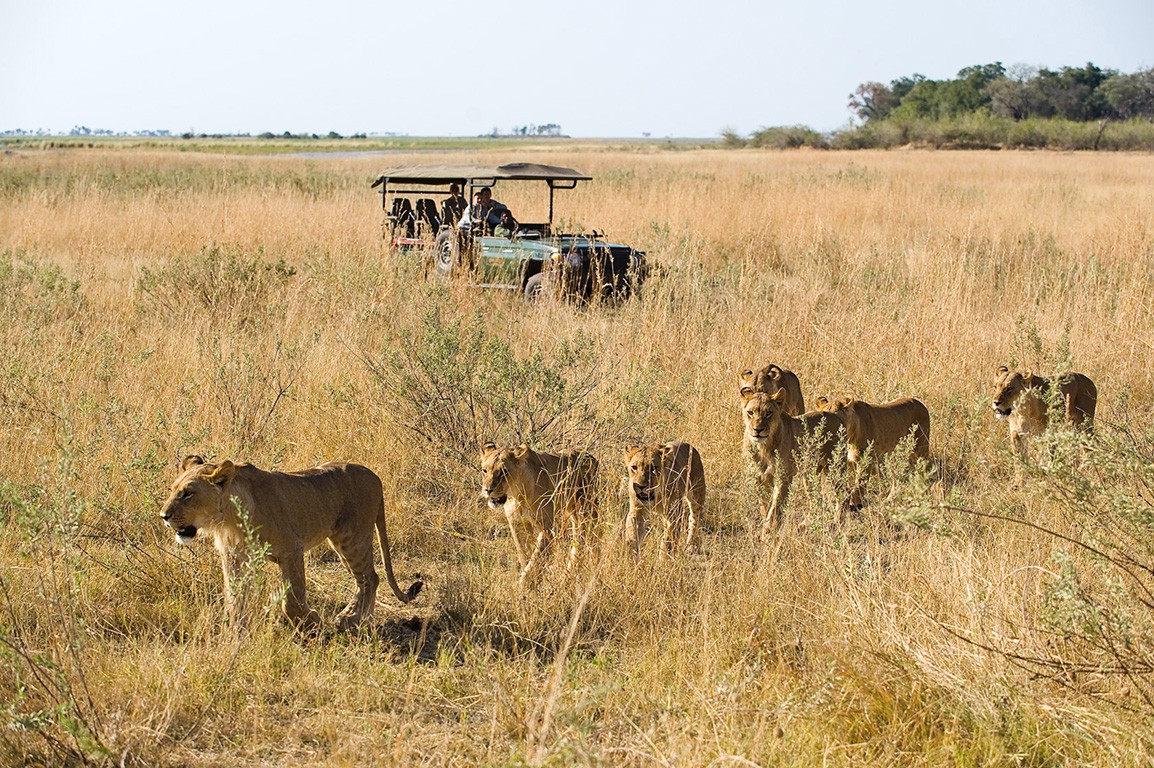 A major scene in the film is about an epic river crossing that the two females and six cubs had to undertake as they moved into a new area. Four cubs crossed with the two lionesses. Two remained. The lionesses went back and forth, calling, the two refused to move. It was a two-day brain-teaser for the females on how to get their remaining cubs across…
All of the cubs make it to adulthood, the males eventually throw the youngsters out and we discover that while cubs are born, it is not until this moment when the subadults are thrown out, that a pride is truly born.
This is a story of success and victory over bad land use and how wildlife can recover if left alone.
In the USA, Nat Geo Wild premiered Birth of a Pride on December 2nd. (Check local listings for time). You can watch the trailer here.
This film has been shot substantially on 6K (RED), with about 20% on smaller cameras, like Go Pro, RED (4K) and also thermal cameras.
Produced by Beverly and Dereck Joubert
Directed and filmed by Dereck Joubert
Edited by the Wildlife Films
A Wildlife Films Production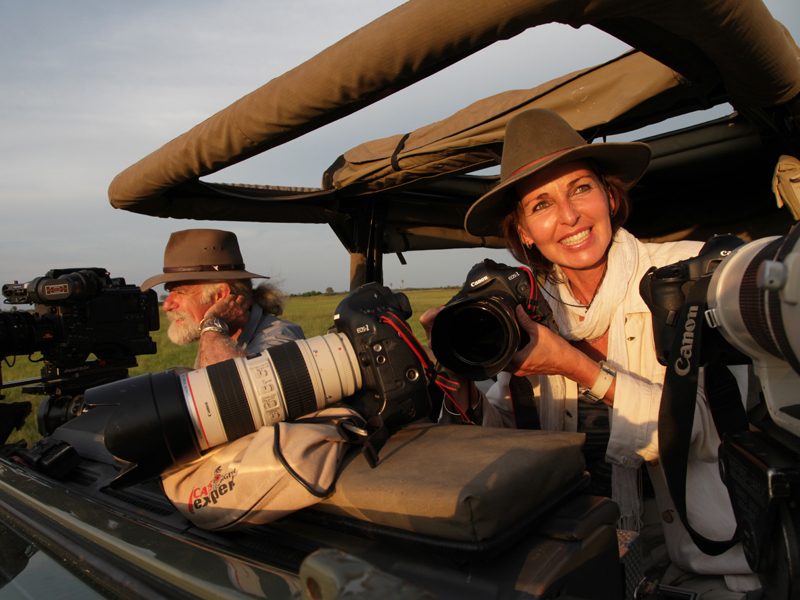 Great Plains Conservation in the Selinda Reserve
Since putting a stop to hunting in 2006 wildlife has truly flourished in the private 320,000 acre Selinda Reserve of northern Botswana. It is home to large concentrations of elephant bulls and enjoys Botswana's largest buffalo herds. It is a predator hotspot with territorial lions and leopard, resident wild dogs and hyena all seen regularly and the occasional coalition of cheetah passes through too.
To enjoy this incredible nature, Great Plains Conservation has a number of safari experiences and camps available to base yourself in the eastern half of the reserve, in addition to a seasonal mobile canoeing and walking adventure.
Zarafa Camp & Zarafa Dhow Suite: a Relais & Châteaux and National Geographic Unique Lodges of the World member camp with just four tents plus the exclusive-use Zarafa Dhow Suite. Read more >
Selinda Camp: Currently closed, reopening on the 1st of June 2019 on the same location along the permanent waters of the Selinda Spillway, with just three new thatched covered expansive guest tents each offering private pool decks and the exclusive-use two-bedroom Selinda Suite.
Selinda Explorers Camp: Located on the seasonally flooded section of the Selinda Spillway, three explorer-style tents plus a two bedroom family tent.
Selinda Adventure Trail: A 4 day/3 night expedition by canoe (subject to water levels) and walking experience along 45kms of the Selinda Spillway. Operates May-September on guaranteed set departure dates.