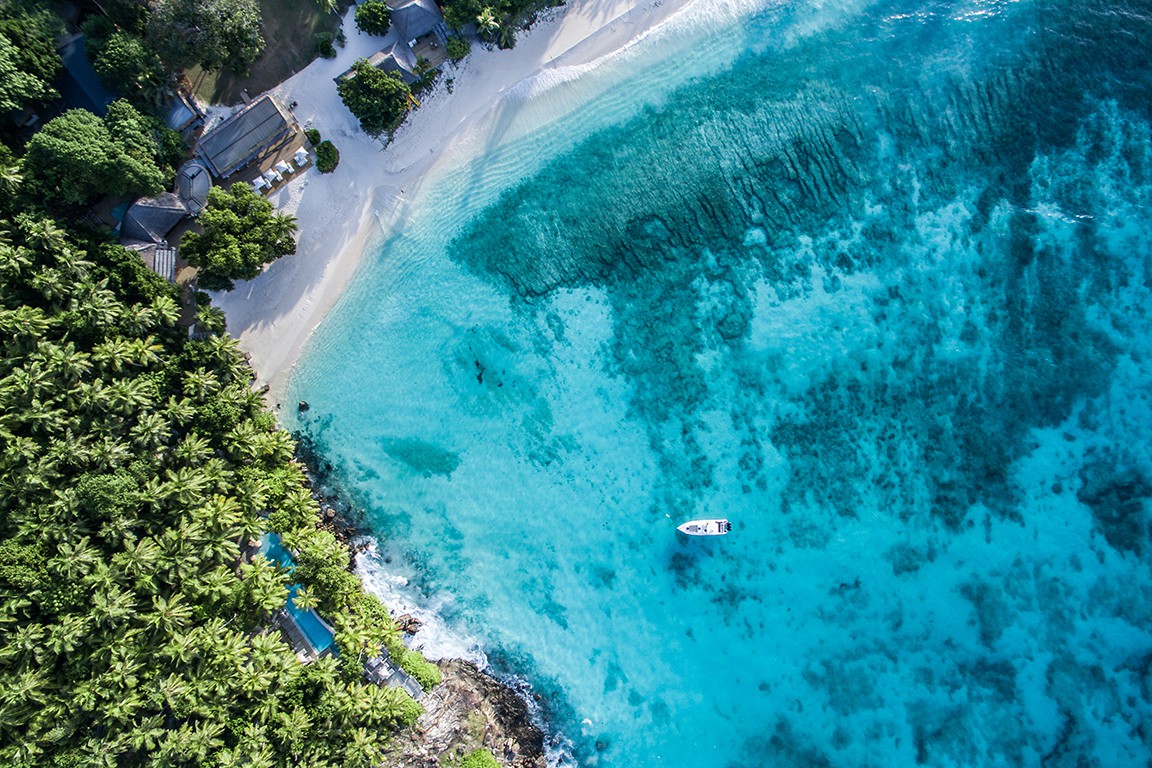 Above: North Island Resort, Seychelles
When the sun comes out, we follow. Not merely we, the sun lovers, but we, life lovers. Like flowers looking to the light. A whole world opens up to us in summer; the great outdoors and bright city streets are all the more enticing with the sun shining down, with the days longer and the nights shorter.
This Christmas, switch the skis and eggnog in the winter wonderlands of the north for warms seas and G&Ts in the sunshine of Africa. For islands, nature reserves, great rivers and their banks, beaches and Winelands. Think of it as something new, a special kind of festive season with the family and the kind of gift you won't find under a Christmas tree.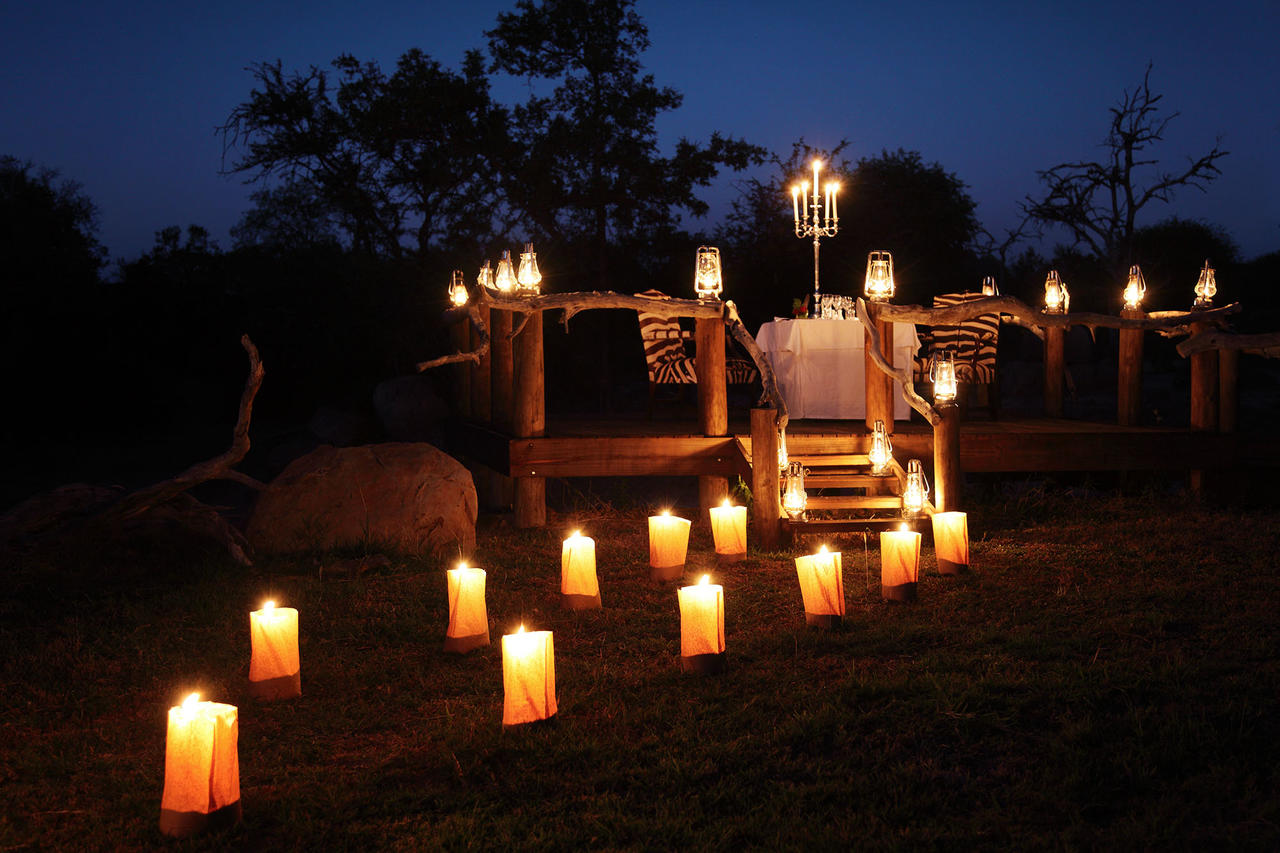 Above: Camp Jabulani, South Africa
---
9 Ways to Celebrate Christmas in the Sun
Cocktails by the pool
Don't let anyone tell you it's lazy. Lying beside a pool is a matter of therapy. Necessity. For all others know you're pondering your deepest thoughts while swigging that mojito and brainstorming the next creative project while gazing at your navel. Thing is, you can do whatever you like. It's Christmas and you'll drink all the Mai Tais you want to.
Best head to Ellerman House,  Delaire Graff Estate or The Cellars-Hohenort for poolside time under the sun in Cape Town. When in Johannesburg, pull up a lounger beside the pool at AtholPlace Hotel & Villa, with life's simple pleasures: a book, a drink, and your costume. The villa is perfect for families to make their own home away from home, with kiddie activities available to keep little ones entertained. Alternatively, combine your safari and pool time at any of our safari lodges, including Esiweni Luxury Safari Lodge.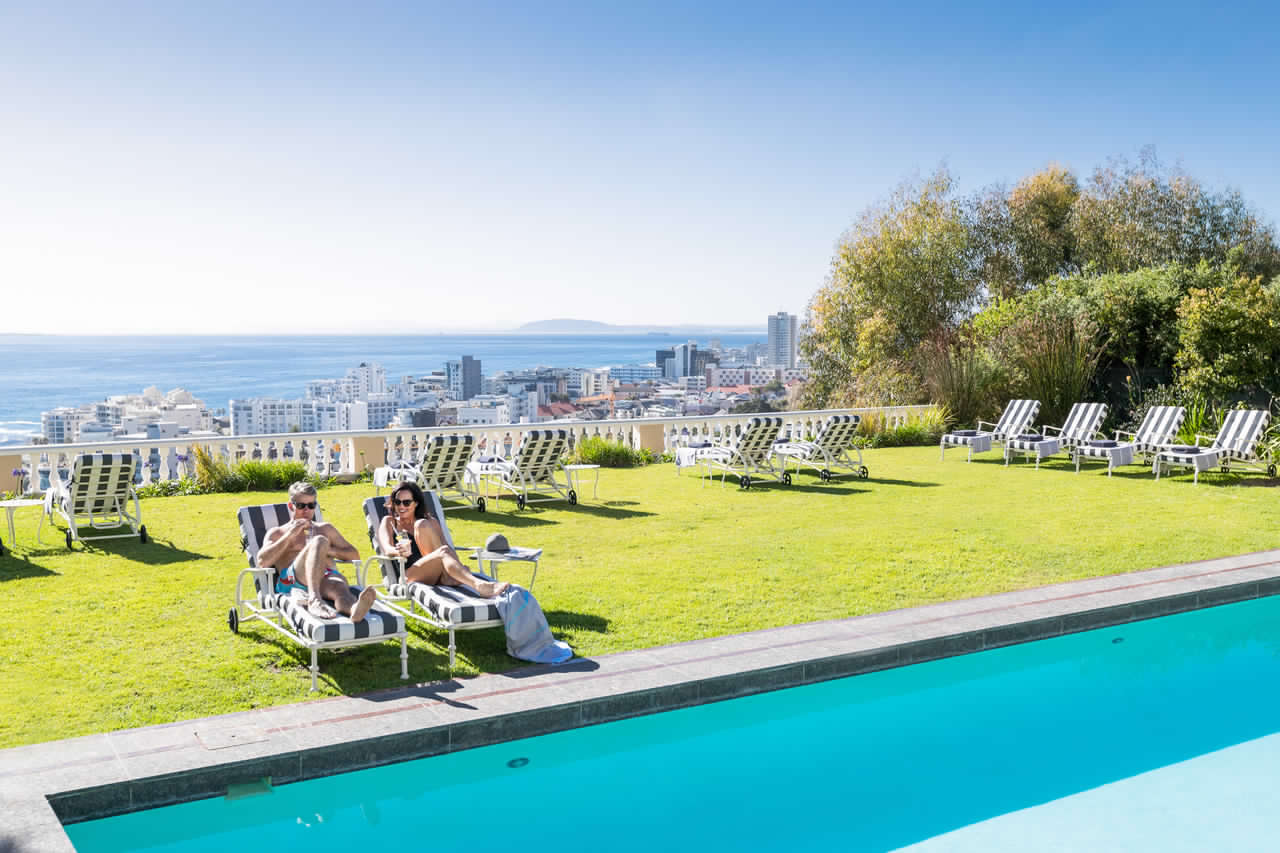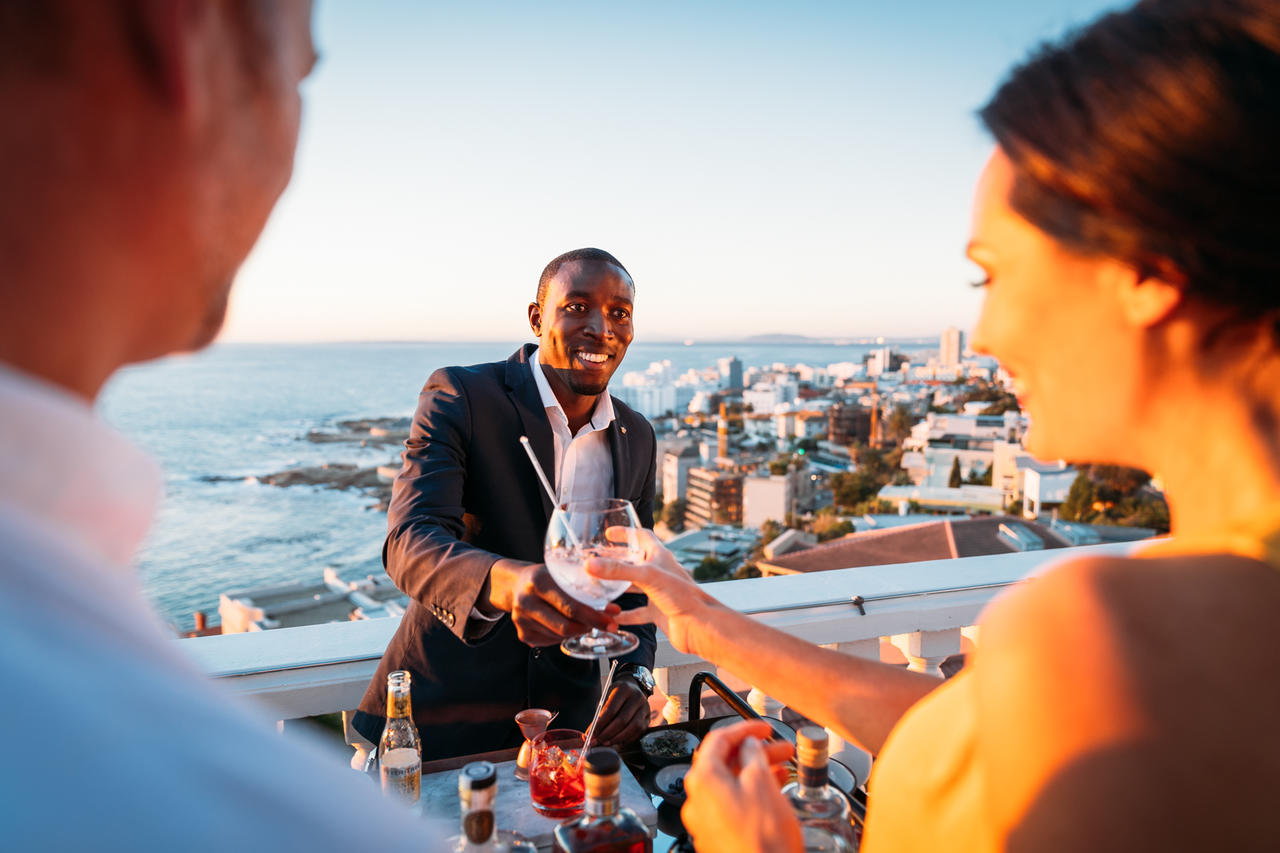 Above: Ellerman House, Cape Town
Above: AtholPlace Hotel & Villa, Johannesburg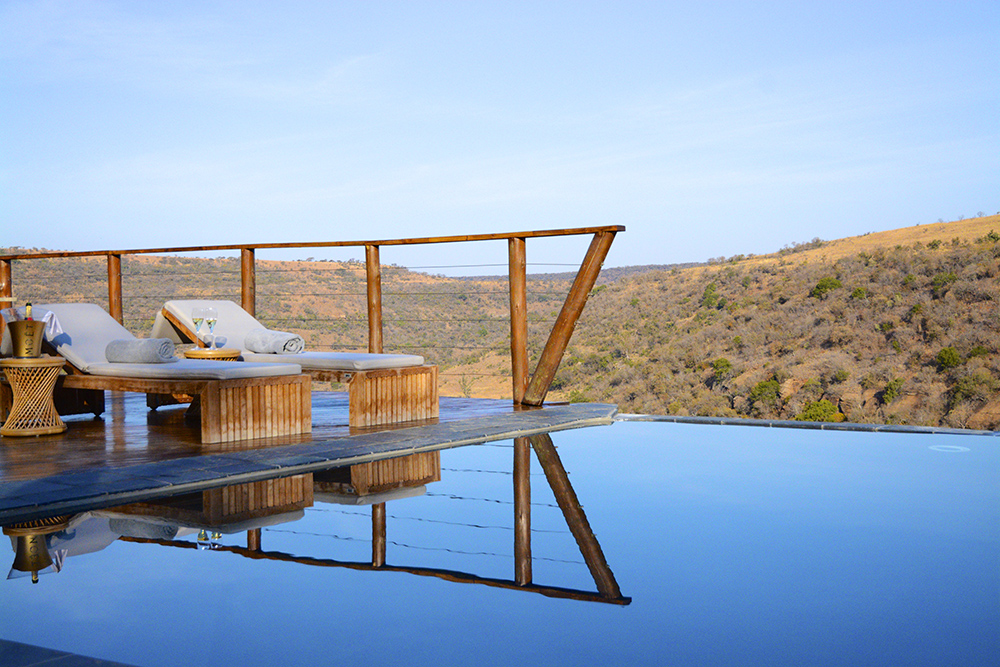 Above: Esiweni Luxury Safari Lodge
2. Island Living
You can pretend you like the cold all you want. We know the idea of sinking into warm sea water and lolling on sandy beaches in a teeny weeny yellow polka-dot bikini speaks to you too. The islands of the Indian Ocean do that. They call you from afar with the promise of romance, adventure and relaxation – the perfect Christmas trifactor.
Head to North Island Resort and Château de Feuilles in the Seychelles, 20 Degrés Sud in Mauritius, Blue Margouillat Seaview Hotel in Reunion, Anjajavy le Lodge in Madagascar, or Zanzibar White Sand Luxury Villas in Zanzibar, for a  holiday of swimming, snorkelling, diving, eating and playing. Lots of playing.
Above: North Island, Seychelles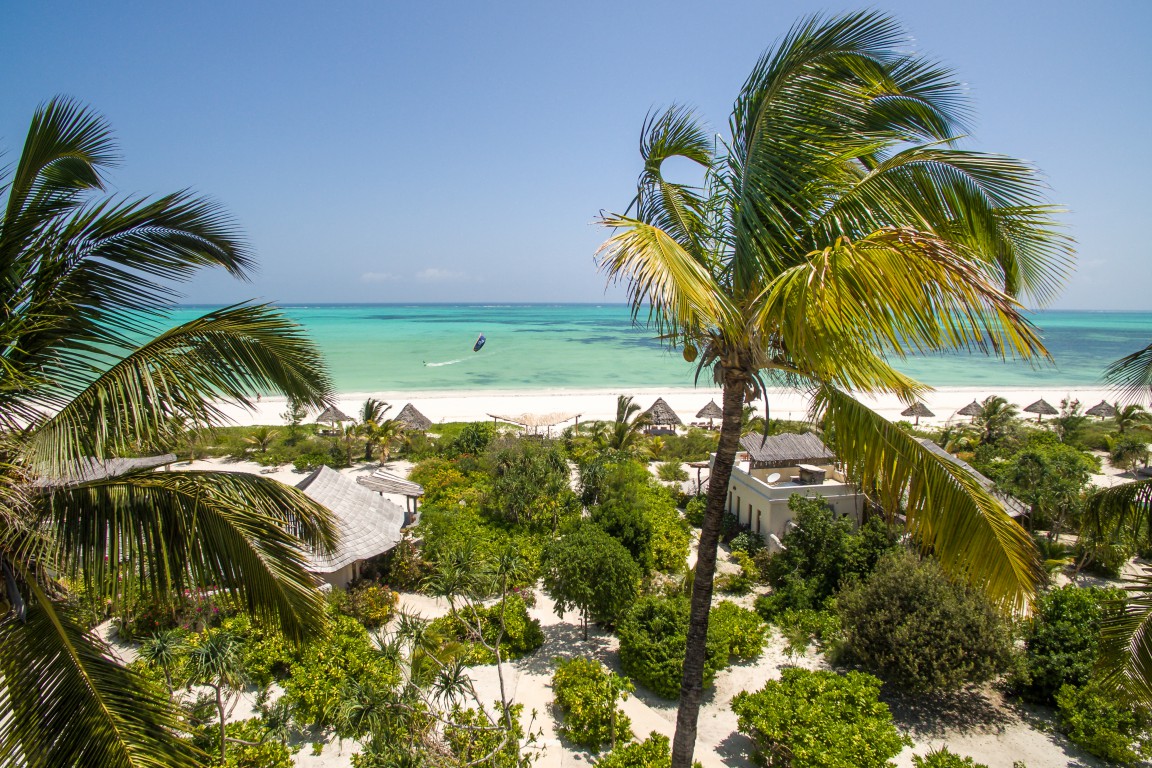 Above: Zanzibar White Sand Luxury Villas
3. Picnic in the wild
Picnics demand you slow down, let go, sit down, sit still. Ok, they demand a lot, but it's all in your best interests. Their casual, outdoorsy quality has a way of bringing families together. They strip away distractions and impel us to enjoy the beauty of being in nature, with sweet sun and wholesome food to warm the heart.
Head to Royal Chundu, on the Zambezi River in Zambia. Start with a canoe trip downstream and pull in to a private riverbank picnic already laid out – Persian rugs, cushions, hammocks, a table under the shade of an umbrella, private waiters, and that spread… Simply help yourself to the treats and sink into picnic mode with a Pimm's.
Alternatively, picnic beside the deep blue of the Indian Ocean at North Island Resort in the Seychelles, on Honeymoon Beach, your own private beach to share with loved ones. Feel free to take photos and tell the guys and dolls back home that you've bought an island. Because it sure will feel like it.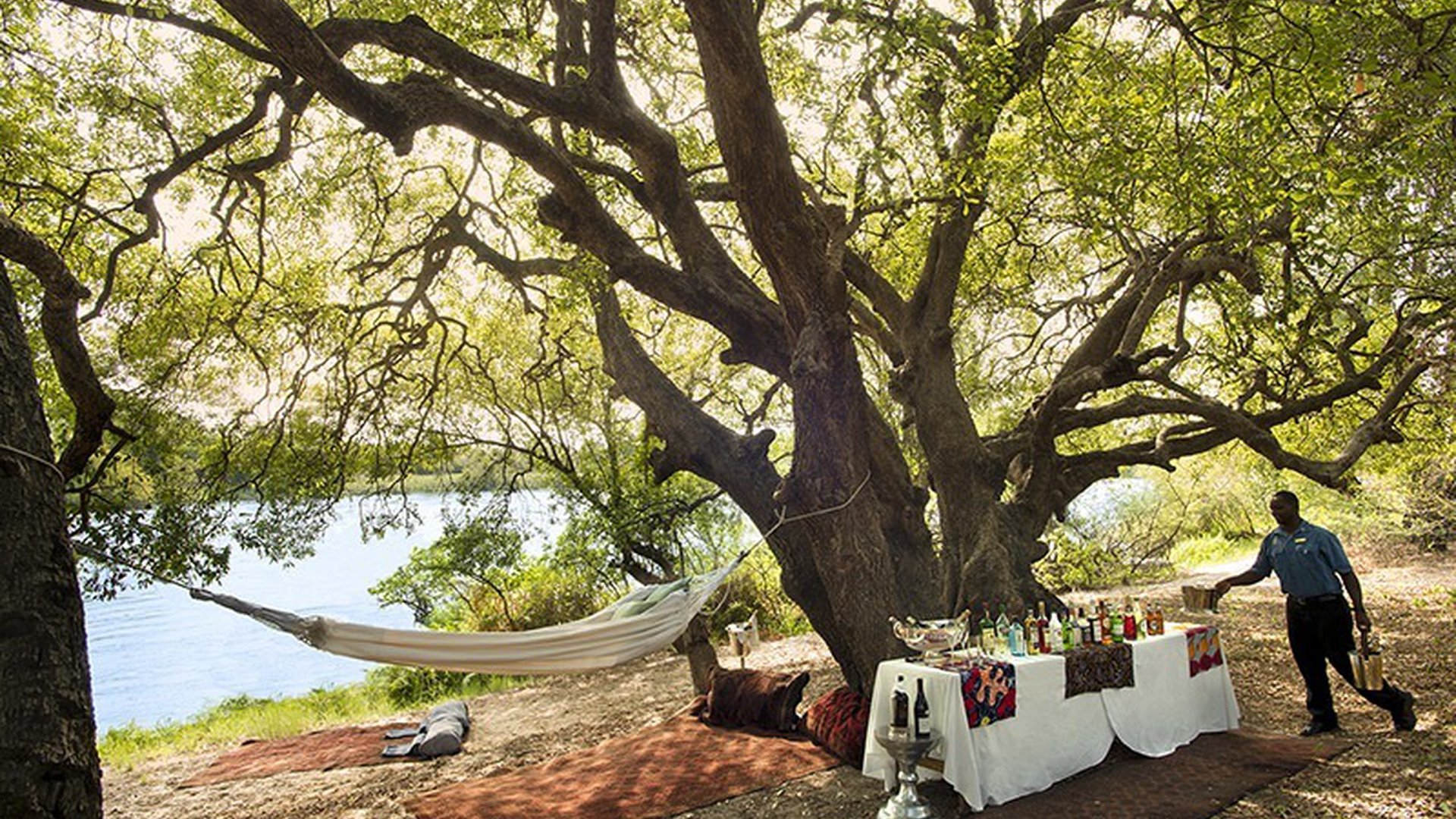 Above: Royal Chundu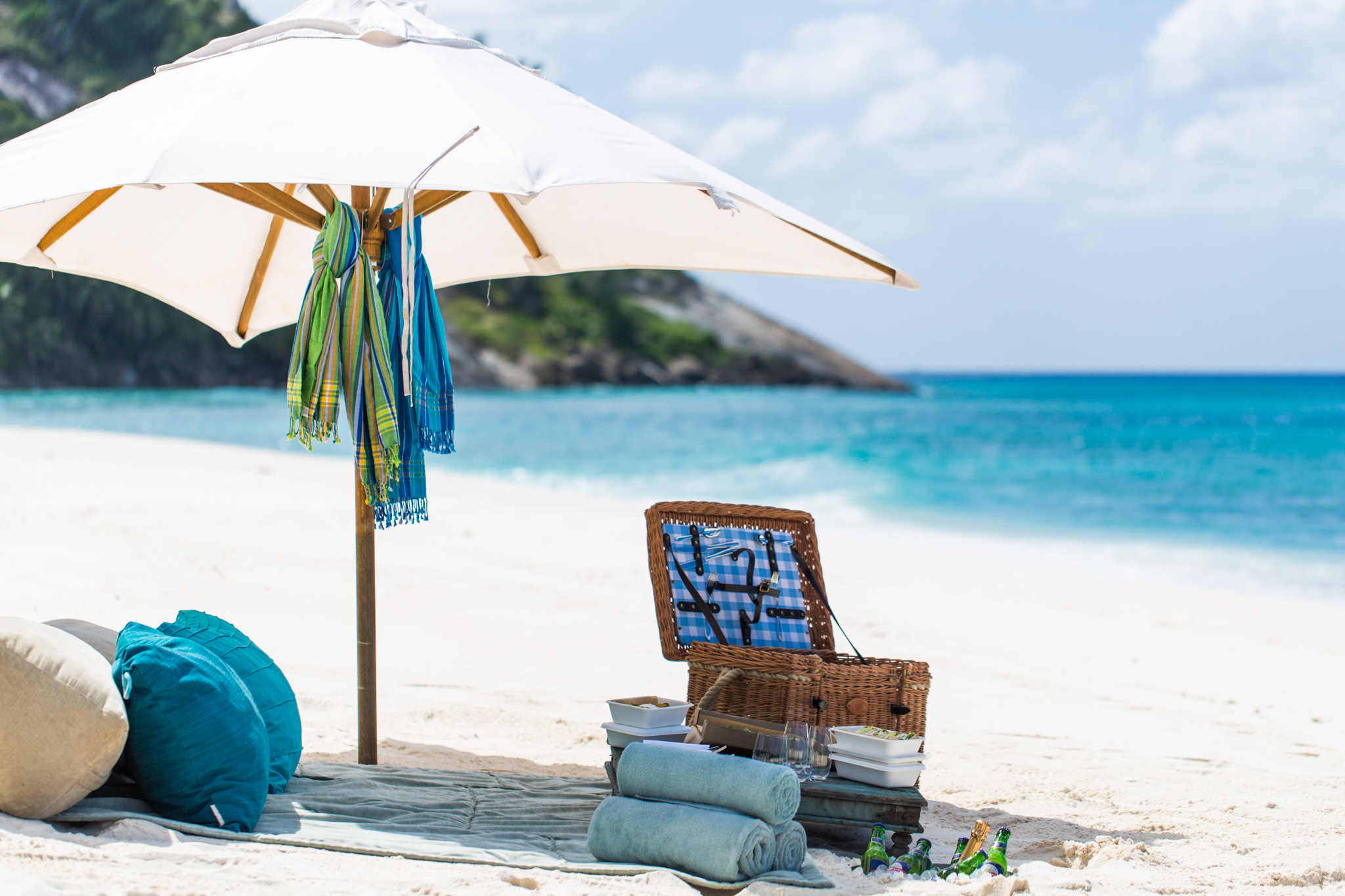 Above: North Island Resort
4. My family and other animals
We don't advise you leave Africa without going on safari. Besides being one of those occasions in life you'll never forget, and that you'll make sure your friends never forget you had, being on safari for Christmas adds an extra something special. Dine under the stars to the sounds of lions in the night, gather with loved ones around a campfire while buffalo roam closeby, head out on game drives and walks to share in the gift of witnessing wild animals in their natural habitat – whether its the big cats or dancing lemurs.
Head to Camp Jabulani, Londolozi Private Game Reserve or Bushmans Kloof Wilderness Reserve & Wellness Retreat in South Africa; Duba Plains Camp and Zarafa Camp in Botswana; or Mara Plains Camp or ol Donyo Lodge in Kenya. Witness the wholly unique wildlife of Madagascar at Anjajavy le Lodge.
Above: Camp Jabulani, Kapama Private Game Reserve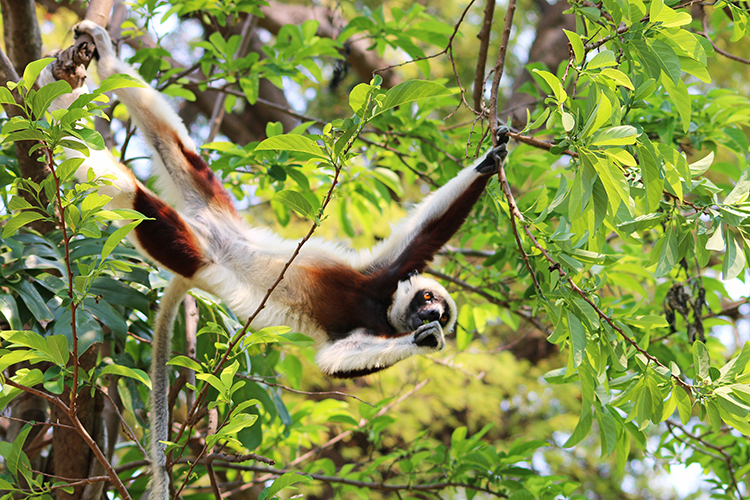 Above: Anjajavy le Lodge, Madagascar
5. The gourmand's getaway
Imagine your traditional Christmas lunch or dinner recreated by the hands of Relais & Châteaux chefs. With the sun out and about, enjoy long lunches on the terrace and late evening dinners outdoors. We're not sure you need any more persuasion than that. So…
Check into Ellerman House or The Cellars-Hohenort with its Conservatory and Greenhouse restaurants, in Cape Town, the Delaire Graff Estate,  in the Cape Winelands, or AtholPlace Hotel & Villa in Johannesburg. Dining outdoors is particularly special in wild places like Botswana's Duba Plains Camp or the Cederberg Mountains' Bushmans Kloof Wilderness Reserve & Wellness Retreat.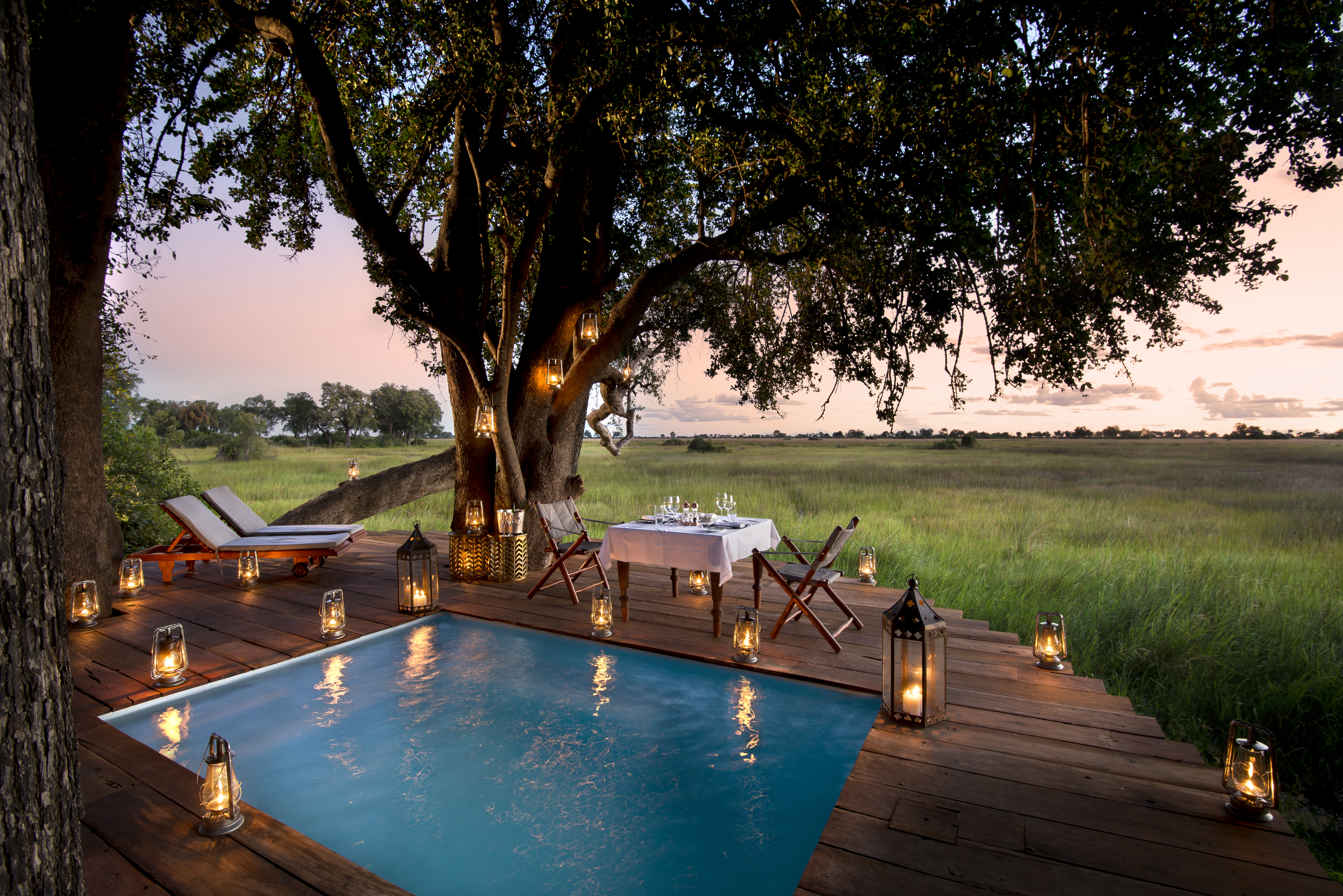 Above: Duba Plains Camp, Botswana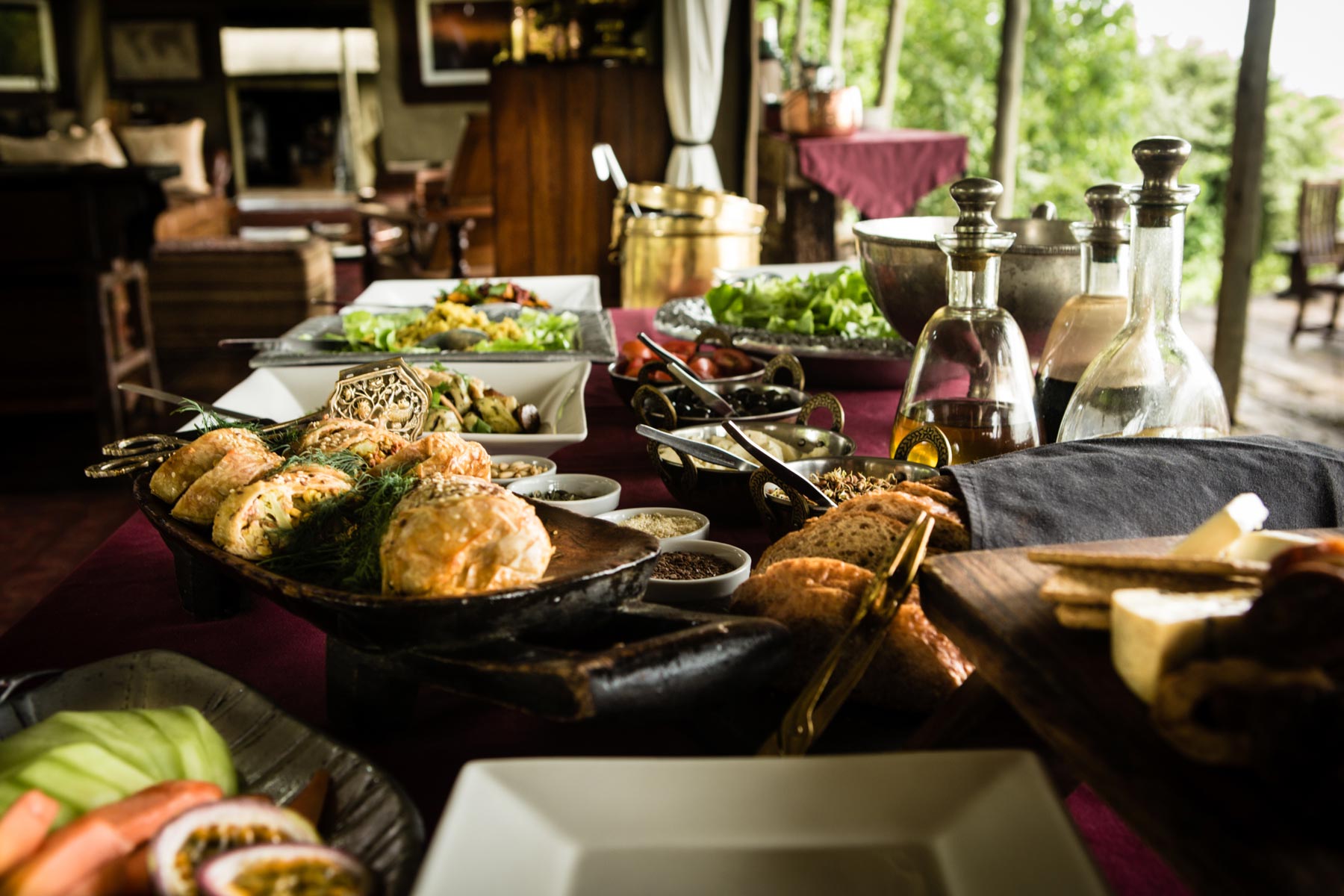 Above: Zarafa Camp, Botswana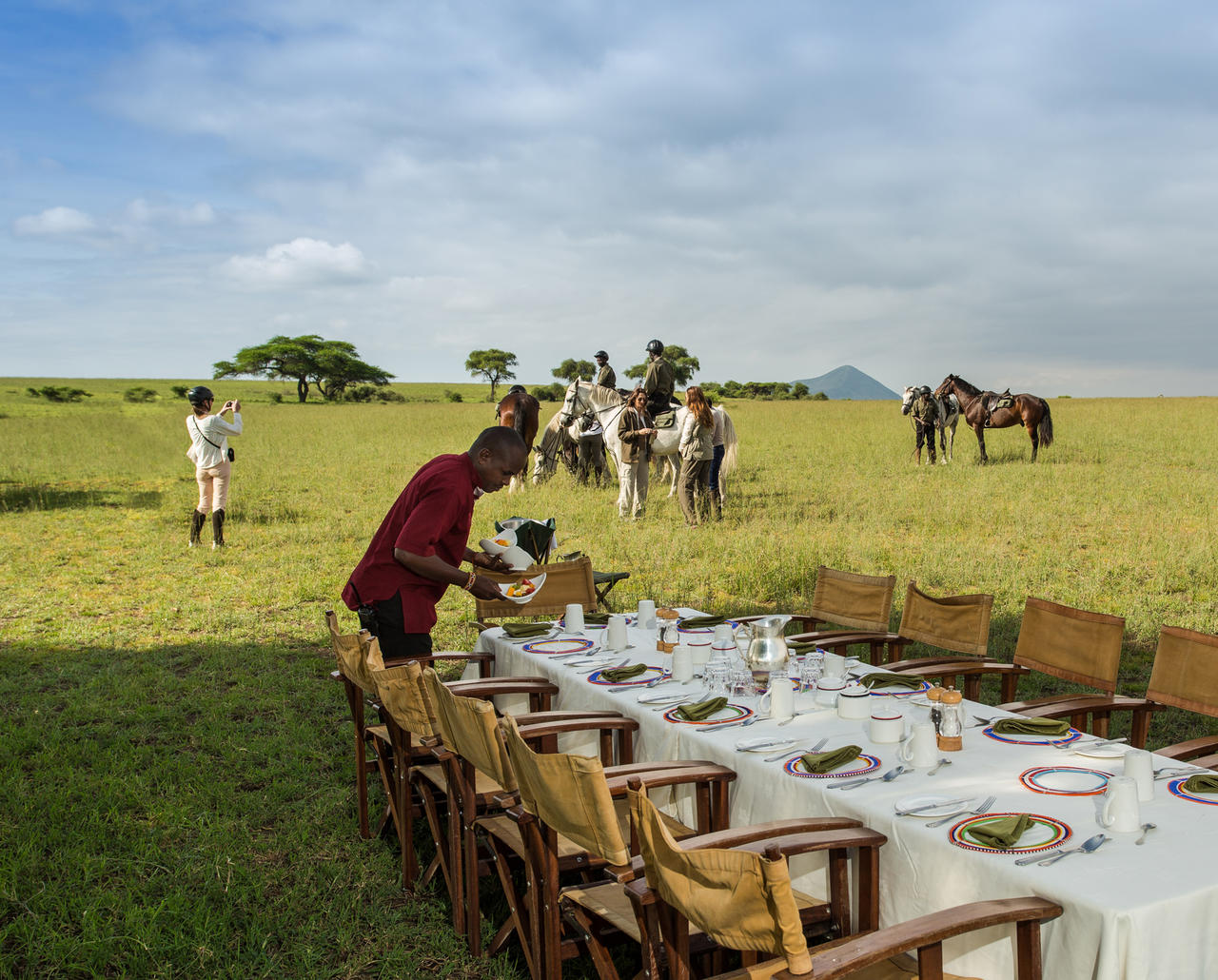 Above: ol Donyo Lodge, Kenya
6. For the love of wine
Tis the season, as they say. Time for being generous. Generous with the wine… The variety of wines to sample while on holiday in Africa or the Indian Ocean islands could fill up all your hours. Let's leave some time aside for that scuba-diving or mountain climbing, but by all means, unwind and drink wine. Little ones can enjoy the experience on strolls through the vineyards of the Cape Winelands, with the warmth of the summer sun following you.
Enjoy a wine lover's Christmas at Delaire Graff Estate, The Cellars-Hohenort or Ellerman House in Cape Town, or head to the Indian Ocean for a night of private candlelit wine tastings on the beach at North Island in the Seychelles, with a sommelier guiding the way.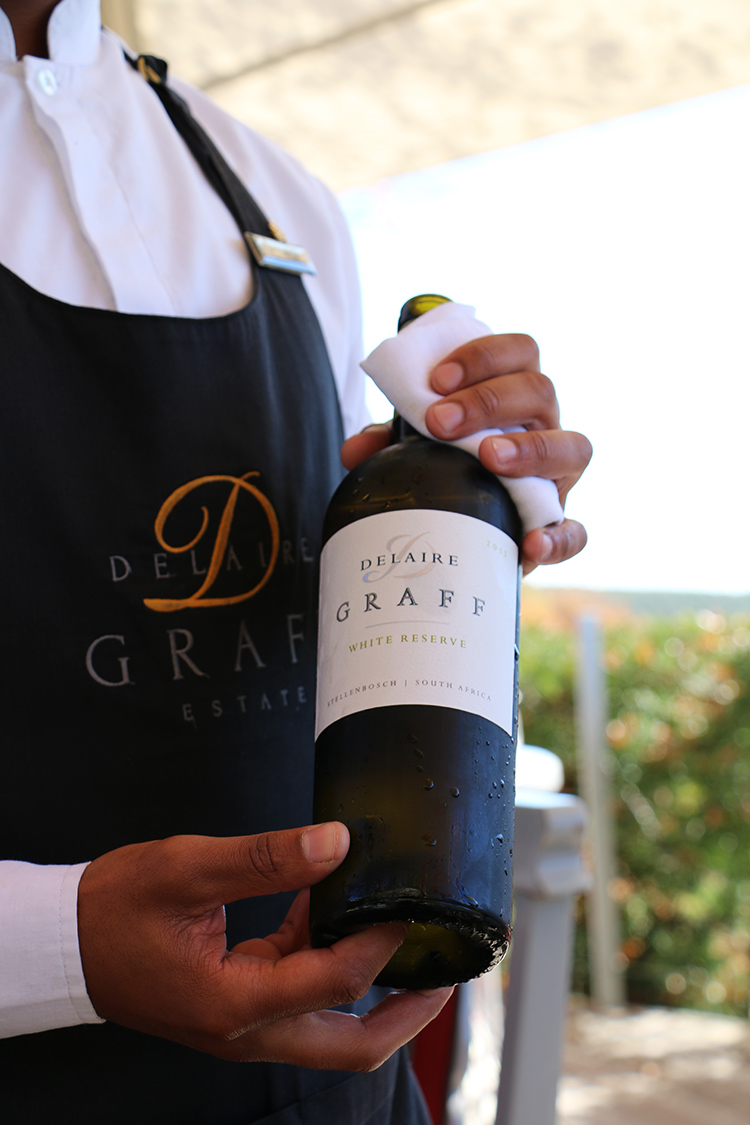 Above: Delaire Graff Estate, Cape Winelands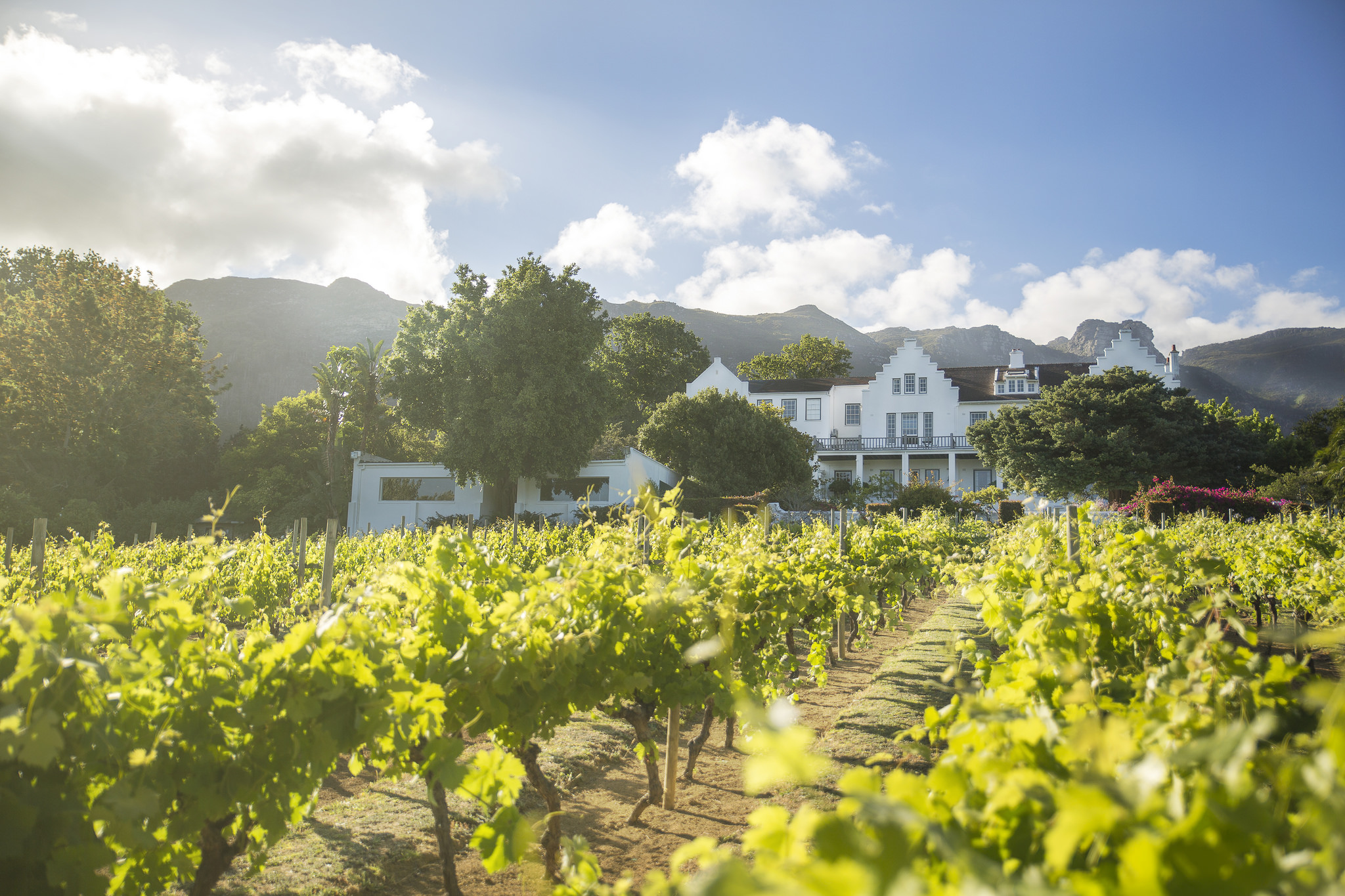 Above: The Cellars-Hohenort, Cape Town
7. Travel deeper
You might not notice it at first. It might only happen on the plane back home, or weeks later when your loved one, little or old, turns to you and says something that makes you go, woah, who are you? Africa does that. It has a way of transforming its visitors, opening their minds and hearts by showing them whole new landscapes, spaces where wild animals run freely,where people live in an entirely different way, with different priorities, values, and customs. Since you're never too old to widen your horizon, to welcome the element of surprise, show the whole family just how big this world is.
Be a student in the school of life while discovering Masai culture at ol Donyo Lodge and Mara Plains Camp in Kenya, village life on the banks of the Zambezi at Royal Chundu or in the remote stretches of Madagascar at Anjajavy le Lodge, or the rock art of the Bushmen at Bushmans Kloof Wilderness Reserve & Wellness Retreat.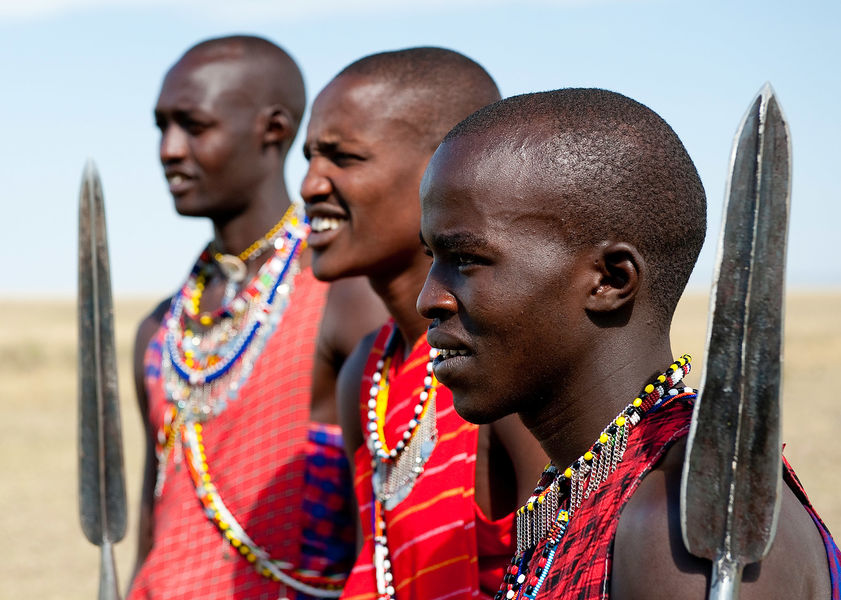 Above: Mara Plains Camp, Kenya
8. A healing holiday
How about trading the rush and ruckus of traditional Christmases for something calmer? Something involving massages on your deck overlooking the Zambezi or yoga on a white sand beach or above Big 5 wilderness, healthy Christmas meals and fresh juices (gin is a juice, right?) under African skies? A holiday where you can hear yourself think, learn the art of being here, now, and have others care for you for a change.
Indulge in a slow Christmas on the island of Zanzibar, at Zanzibar White Sands Luxury Villas, or Château de Feuilles in the Seychelles, with open sided spa rooms that let the birdsong in. Head to Royal Chundu in Zambia; Camp Jabulani, Esiweni Luxury Safari Lodge, Londolozi Private Game Reserve, or Bushmans Kloof Wilderness Reserve & Wellness Retreat in South Africa.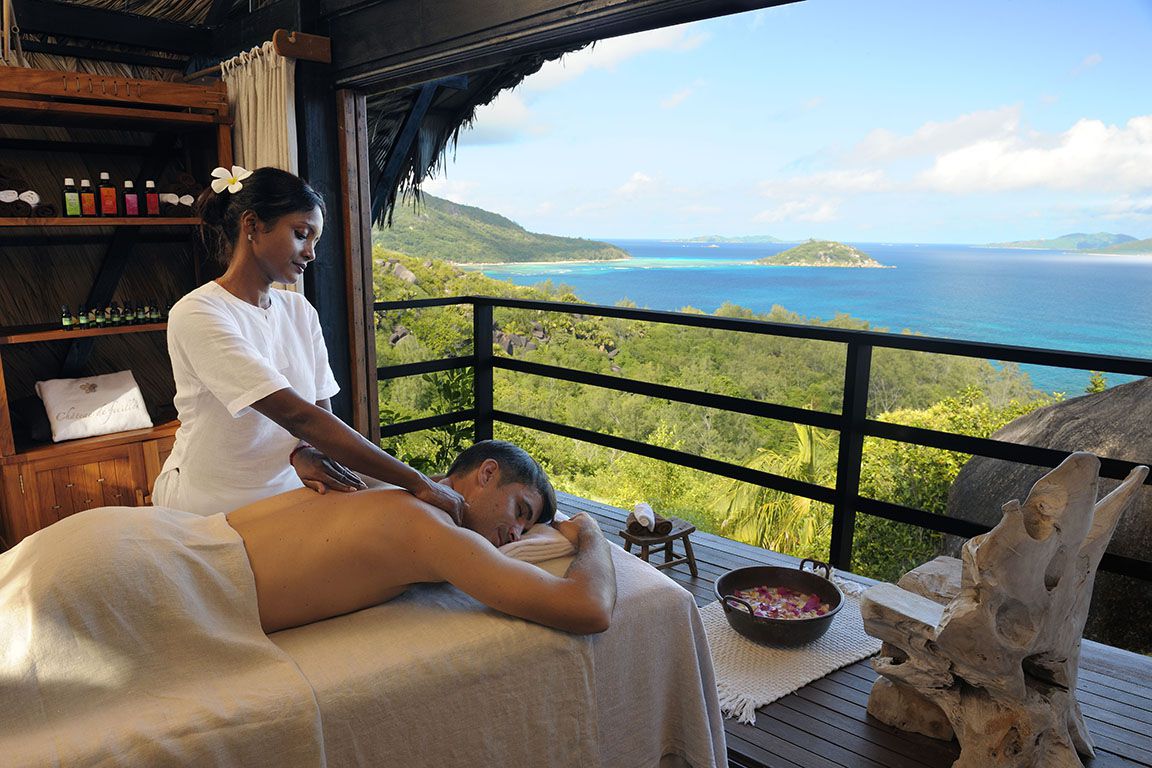 Above: Château de Feuilles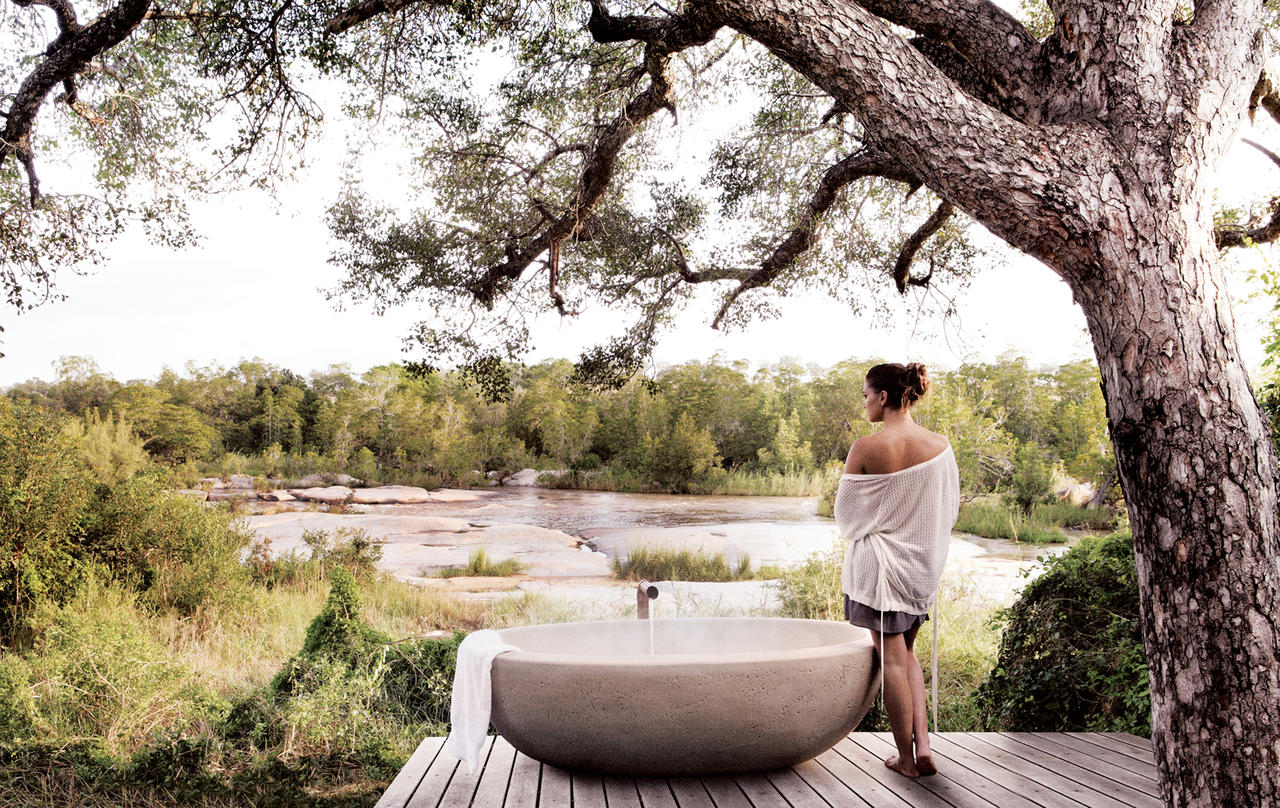 Above: Londolozi Private Game Reserve
9. Wild and free in the mountains
As a self-confessed mountain lover myself, this might just be my favourite idea. Sunshine, rocks to run on, mountain streams, birdlife and sweet silence… The mountains of Cape Town are something special, with trails for all types: strollers, runners, hikers, explorers, athletes, photographers, paragliders, little legs and old. They are the city's source of adventure and take one within minutes from the excitement of city life to the beauty of nature. Further inland are the mountains of the Cederberg that call rock climbers and mountain lovers from all around the world.
Escape to Bushmans Kloof Wilderness Reserve & Wellness Retreat in the Cederberg for a Christmas of wide open spaces as well as cavernous mountainscapes, rivulets, rockpools and shooting stars. Explore Cape Town's peaks from your base at Ellerman House or The Cellars-Hohenort.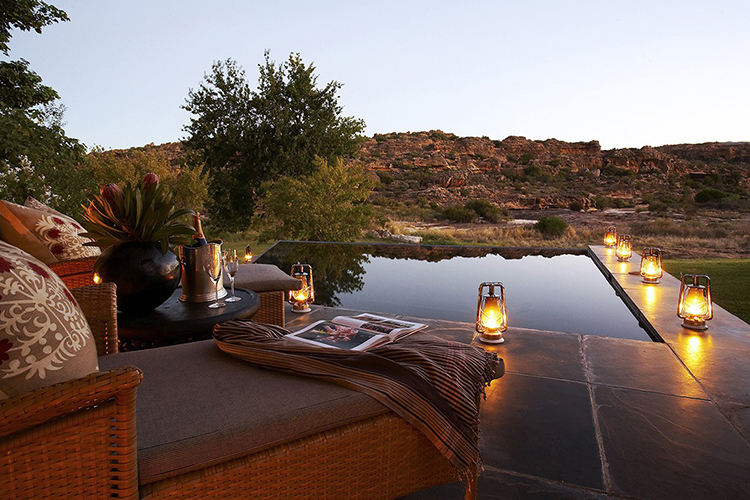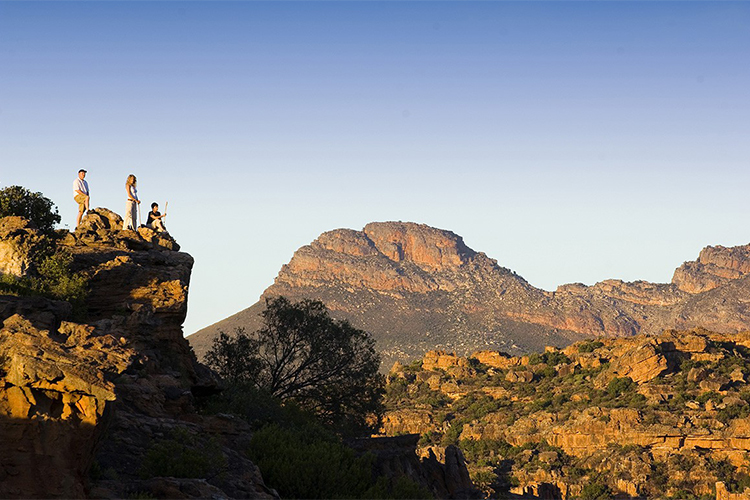 Above: Bushmans Kloof Wilderness Reserve & Wellness Retreat.