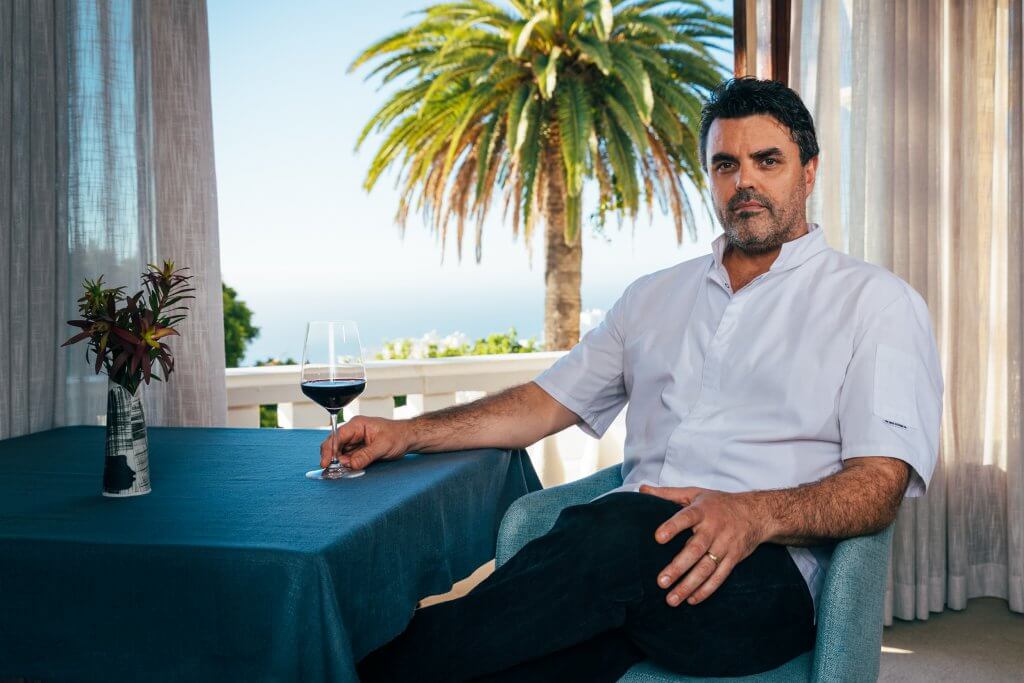 The Soul of Peter Tempelhoff
Chef Peter Tempelhoff is on a journey. We know him as the creative force behind the gastronomy of The Collection by Liz McGrath – including The Cellars-Hohenort and Greenhouse. His unique way of celebrating the African landscape through fine dining gives a special depth to the journey of travellers passing through his restaurants.
Peter's journey now takes him from the leafy hills of the Constantia wine valley to the seaside hills of Bantry Bay, with Ellerman House, another beautiful Relais & Châteaux hotel in the Mother City.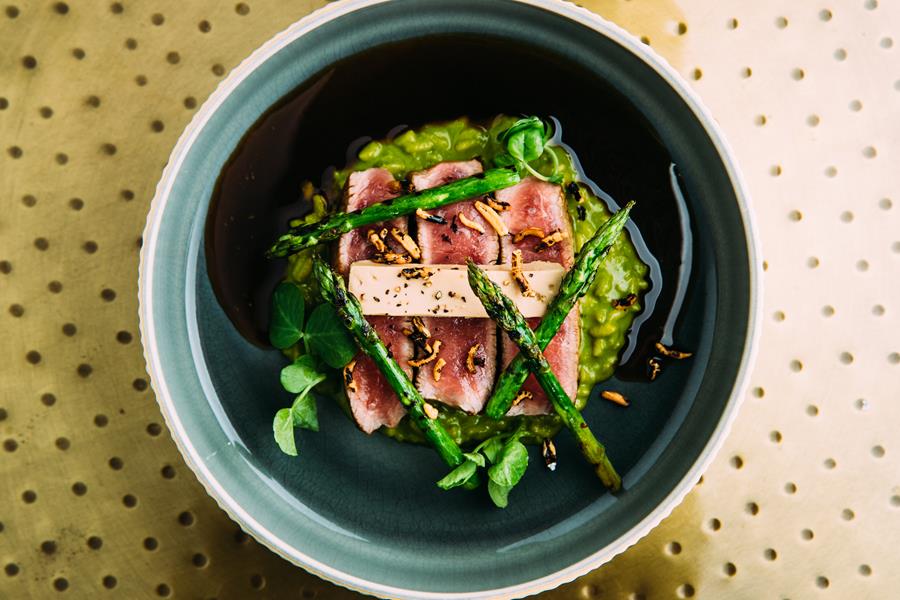 Peter is a celebrated member of Relais & Châteaux's World Culinary Council – a collection of 19 gourmands selected from over 560 Relais & Châteaux properties across the globe who set benchmarks in the industry for others to follow.
He has over 20 years of experience in Michelin-starred Relais & Châteaux restaurants across the culinary capitals of the world, with stages in some of the world's best restaurants, including Eleven Madison Park in New York City (3*), Le Pré Catelan in Paris (3*) and Arzak in San Sebastián (3*).
At Ellerman House, Peter takes on the role as Culinary Director and mentor to Executive Chef, Grant Daniels and his team.
We met up with him for a quick seaside chat at his new office – overlooking the big blue of the Atlantic Ocean and the glittering lights of one of the most vibrant cities in the world.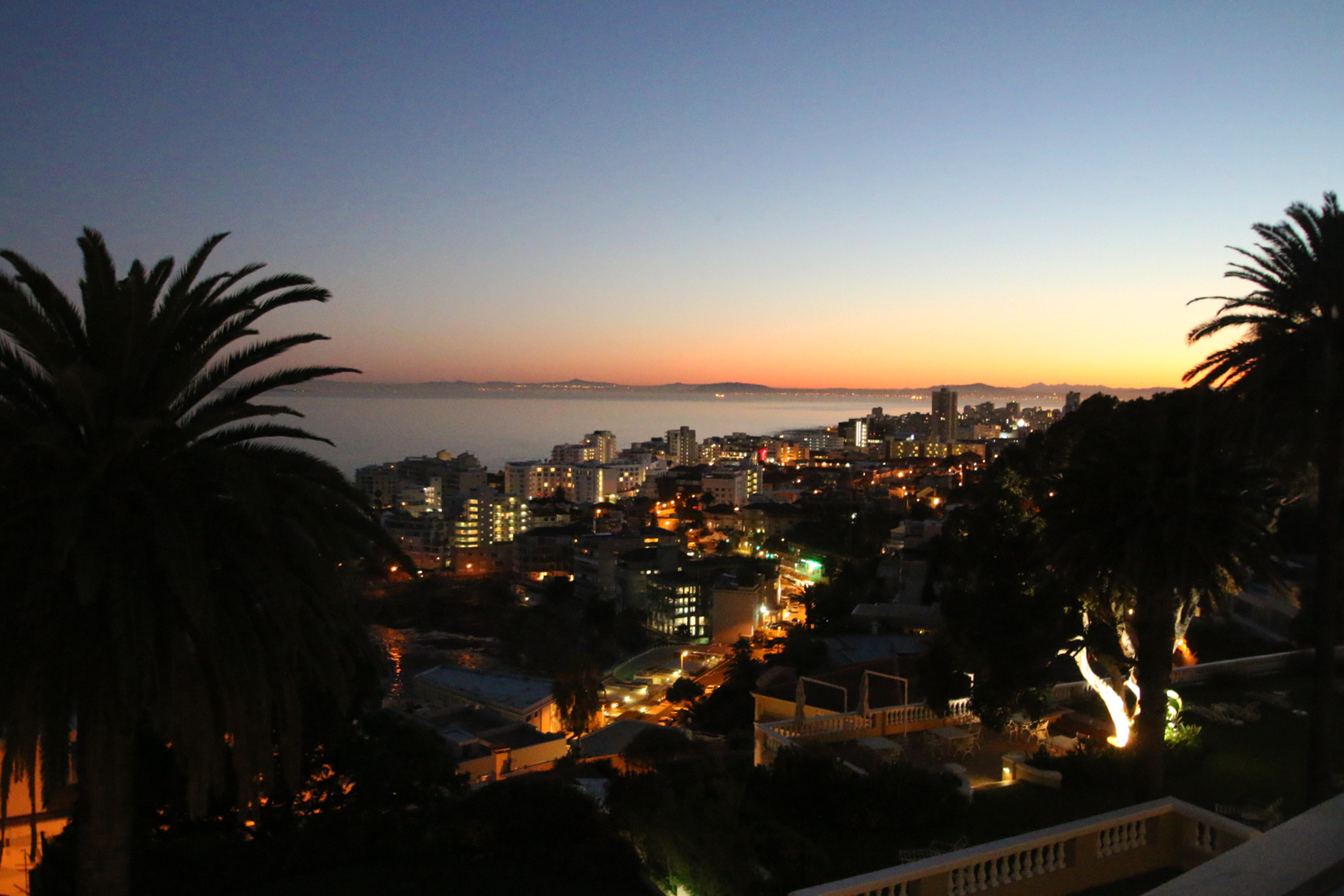 A Q&A with the Chef Himself
What makes Ellerman House special for you?
One of the reasons I've started working with Ellerman House is because of the people here and because of my connection with Paul Bruce-Brand, the GM. It started in Johannesburg, when Paul and I met at the Relais & Châteaux chefs get-together. He was representing Ellerman House and I was representing The Cellars-Hohenort. We were staying at AtholPlace Hotel & Villa and hit it off right off the bat. We went to a local bar and just chatted until 4 am.
I was really impressed with Paul, because he took the time to connect with the chefs. He just clicked with the chefs. Not many General Managers would have gone out on a limb to make connections with a group of people that he may never have been associated with in other conferences or meetings, you know, we're chefs. That impressed me so much about Paul. There were no airs and graces. From that day we clicked.
Besides that fact, Ellerman House is just beautiful. Owner, Paul Harris is incredible in what he is doing with the hotel. I loved being part of the Ellerman Sessions last year too – with Ard Matthews – telling my story beside his, in two different ways – food and music.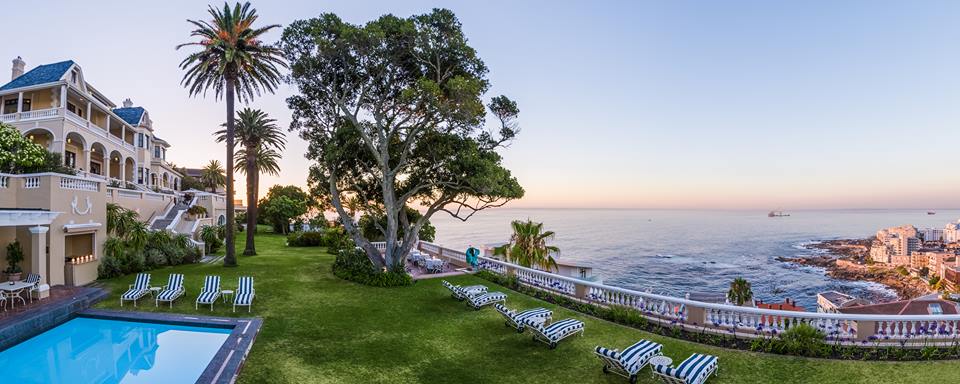 And the beautiful thing is that Ellerman House is a Relais & Châteaux establishment. Being able to stay with Relais & Châteaux is key for me. I've always been part of Relais & Châteaux. Since I was first trained as a chef… I started at Grand Roche and I've always appreciated Relais & Châteaux's search for quality and unique family togetherness. They always stick together and they see other Relais & Châteaux members as family.
No matter where you are in the world you can go to a Relais & Châteaux and they will welcome you. I've been welcomed in countless Relais & Châteaux hotels around the globe the same – it's amazing. In Japan, America, France, England, all over Africa, it's that same kind of welcome. It's genuine. When I was still a young chef, I received the same welcome.
You know, it's the soul of the innkeeper. No other hotel association has that. The ethos is amazing, and it's why I'm proud to be connected to them.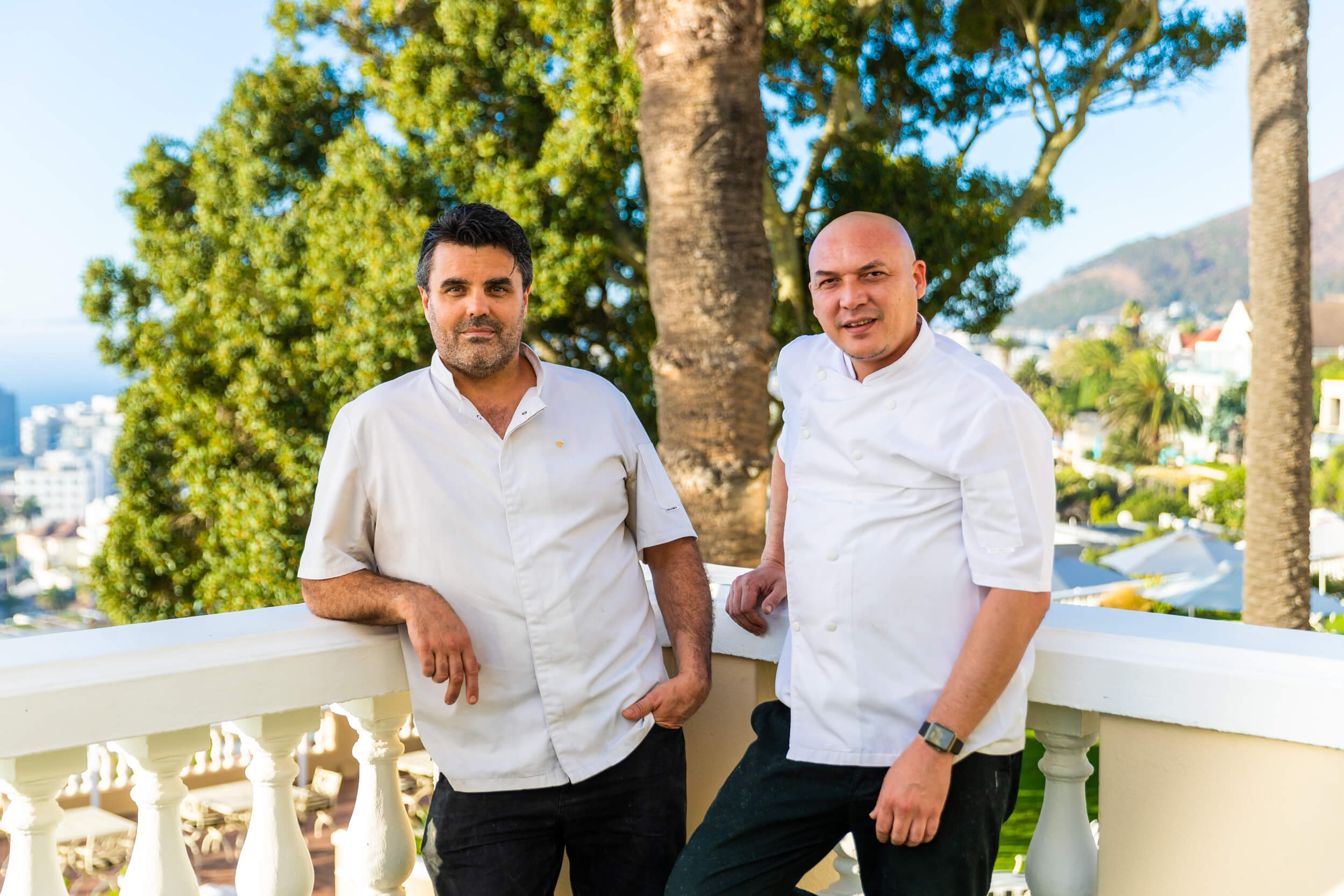 Did you feel the same about your previous role with The Collection and The Cellars-Hohenort?
Absolutely. With Mrs M, at The Cellars-Hohenort and her other hotels, profit always came second. Obviously the hotels had to make money, but it wasn't the fundamental reason for why we did something. The fundamental reason was excellence first, and then everything else fell into place: giving the guests unique experiences, making sure the staff were buying into the whole vision and that they are happy and well-treated. With happy staff you naturally get better results and excellence comes easier. Not a lot of hotels or associations think like that.
The sense of soul was strong with Mrs M, and with that Relais & Châteaux connection. Mrs M put the staff in high regard and Ellerman House is doing that too. It's people first. They really look after their team. And then their team looks after them.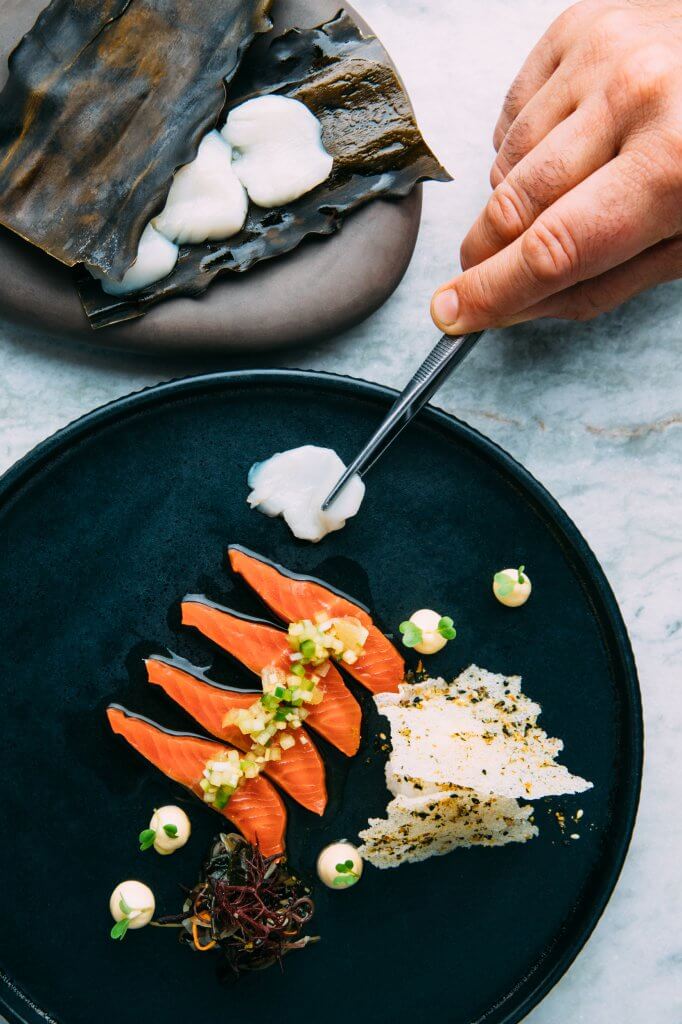 How has your journey over the years up until now influenced you on a deeper level? How do you think you fit into the vision of Relais & Châteaux?
I think I'm making the world a better place by teaching people how to season food and cook properly. That is very important. If somebody knows how to season and cook and create, naturally they're going to be an inspiration to those people around them, because they're creating something enjoyable. They're making people smile. Making good food makes people smile, it makes people happy. Making good food changes the world, it does. As long as it's good. I 100% believe that.
The people I train are also then more employable. Inspiring people to better themselves is important to me, teaching them a craft to pass onto others in their communities. This is how we help to uplift and empower people.
Most of the Relais & Châteaux chefs have inspired me like this. One of the first Relais & Châteaux mentors I had as a chef was Frank Zlomke at Grande Roche. My second mentor was Aaron Patterson, also a Relais & Châteaux chef, and the third was Raymond Blanc, who was probably the first one to inspire me on a grand scale. When I first tasted his food, I thought, "Damn! I want to do that, I want to be able to do that. That is inspiring."
So many Relais & Châteaux chefs have played a role in my life and I want to return the favour.
Meeting Raymond at The Cellars-Hohenort in Cape Town and having him give me and my team a standing ovation for a dinner we prepared for him and other Relais & Châteaux chefs and delegates was possibly the most inspiring moment of my life. I was beaming from ear to ear. It was something else. I'll never forget it. That whole night felt like a dream. I just wish I could pull it back and make it go slower and enjoy it for a longer period of time.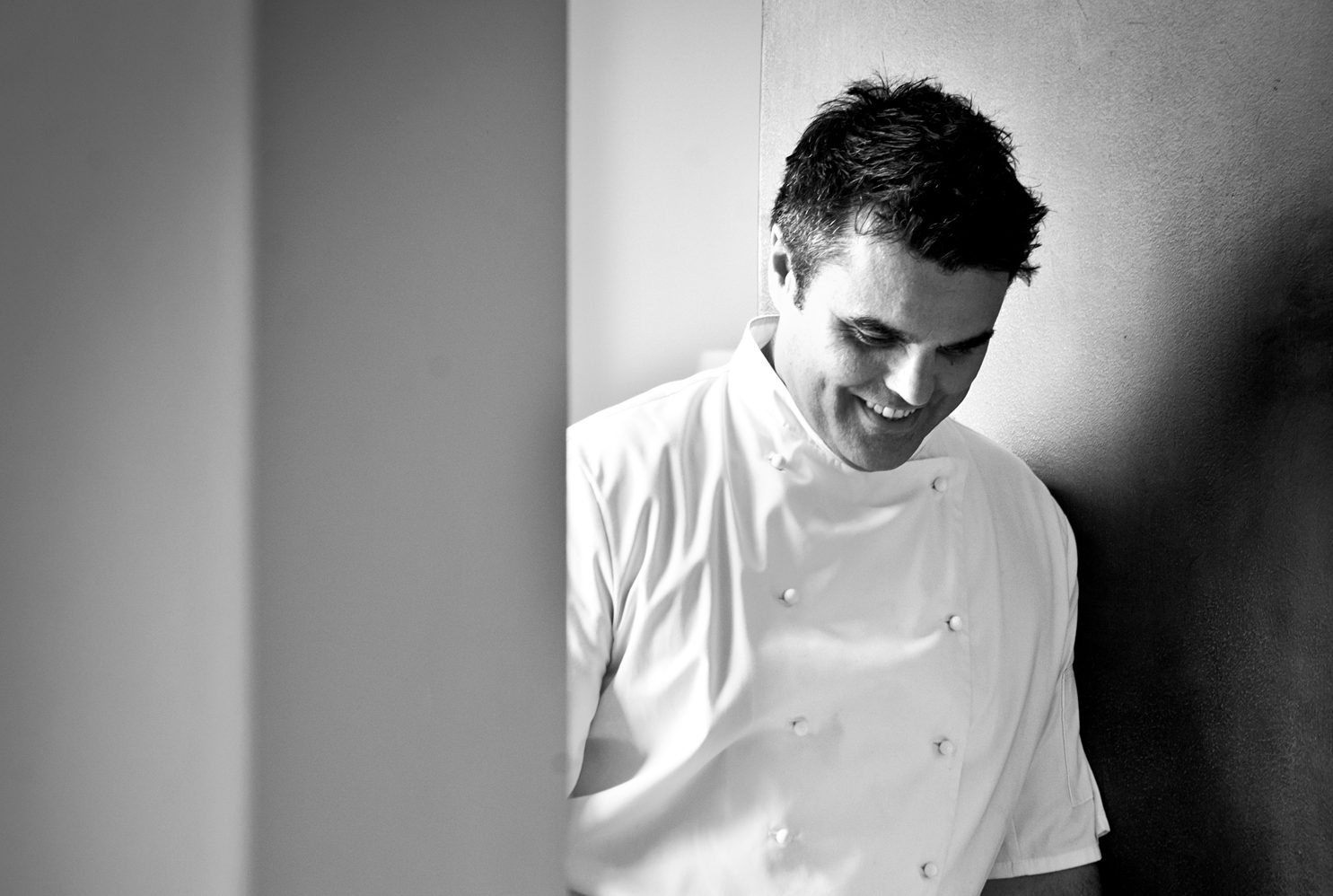 With Peter's genuine character, his ability to connect with people from all walks of life and his dynamism and creativity in the kitchen, moments like this are aplenty, with dream-like experiences that inspire not only him, but all of those around him.
See you for dinner, Pete.