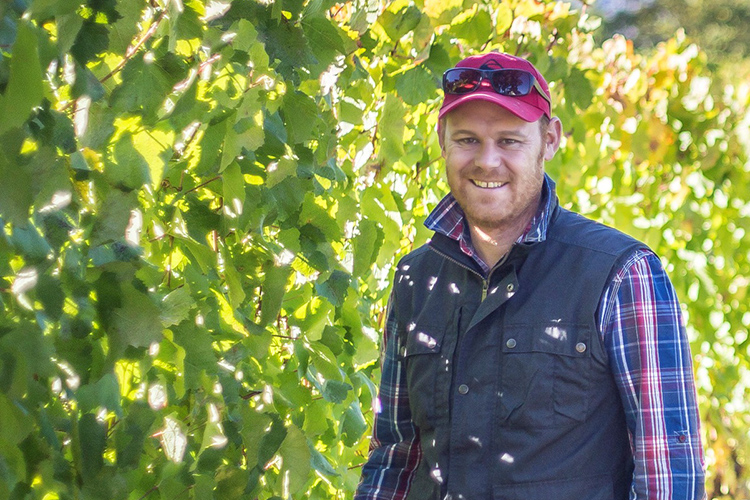 Morné Vrey is the man behind the wines at Delaire Graff Estate in the Cape Winelands of South Africa. He has been for the last eight years, each year creating new wines that are quick to become favourites of wine enthusiasts around not only South Africa, but the world.
Morné began his career as assistant winemaker at Hazendal Wine Estate in Stellenbosch. Since then he has worked on wine estates across Europe – Chateau Angelus, Chateau Le Carillon de L'Angelus, Chateau Bellefont Belcier and Chateau Trianon in France, and Staatsweingut Weinsberg in Germany, as well as Esk Valley Estate in New Zealand, before returning home and making Delaire Graff Estate his new office.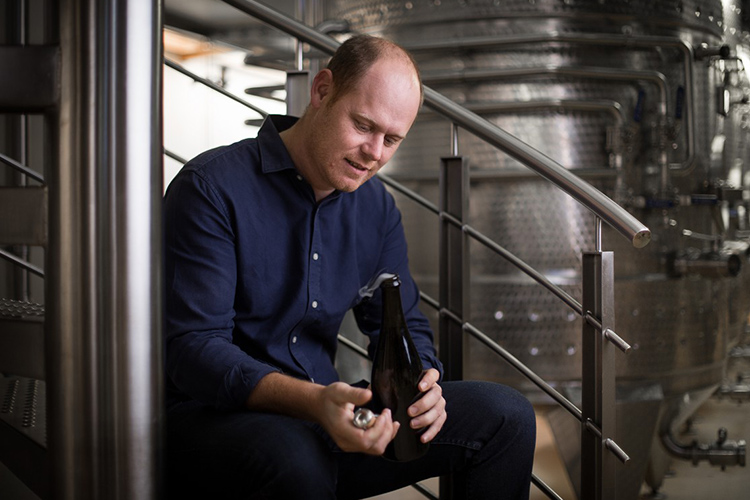 Last year he was named Young Winemaker of the Year, in the 2015 Tim Atkin South African Report. The result of a two month study and tasting of over 1,000 South African wines, the report ranks South Africa's top 150 wine producers. But there is more to the man than accolades and worldly travels.
When it comes to wine-making, his philosophy is to, "let the grapes do the talking, never stop trying new things and play the right cards at the right time during the wine making process and you'll end up with something great."
Discover more from one of South Africa's top winemakers in our 10 Questions below…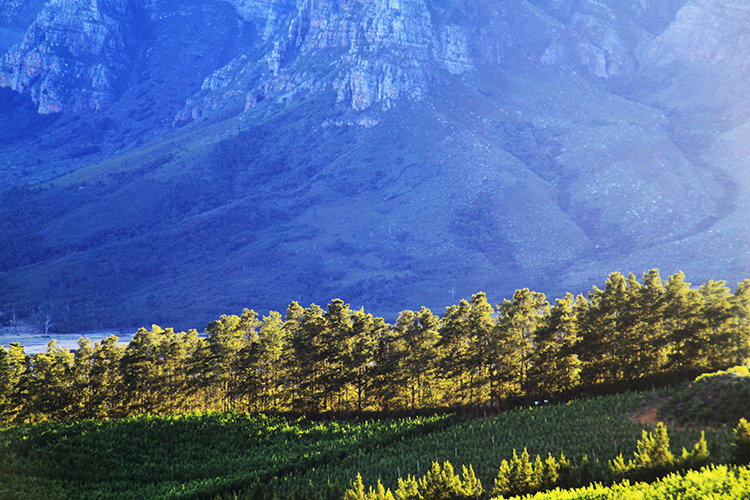 10 Questions with Morné Vrey
1. Delaire Graff Estate's wines recently won the American Express Trophy for Best Cabernet Sauvignon and the Old Mutual Trophy for Best Red Wine Overall. The Delaire Graff Cabernet Sauvignon Reserve 2013 also received the highest rating awarded at the fifth annual Prescient Cabernet Sauvignon Report. What is it that makes these award-winners so special?
It is always nice to see our Cabernet Sauvignon doing well in competitions. Cabernet is the king of red varieties, and it's very rewarding if you fare well with such a temperamental variety. The Delaire Graff Cabernet Sauvignon Reserve is, in every sense, a 'hand-crafted' wine. Meticulous care is taken in every aspect of the growing and winemaking process to ensure gentle handling of the grapes. A single vineyard Cabernet in which only the top 16 barrels of 50 are selected, the wine is the product of a rigorous barrel selection.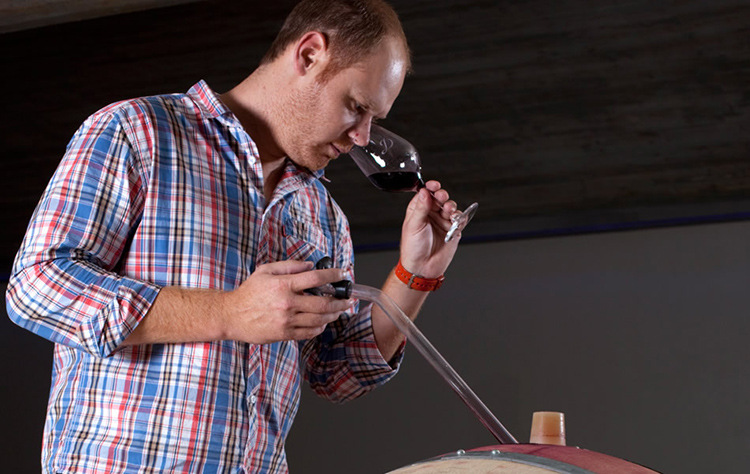 2. What does it mean for you as a South African winemaker to achieve this recognition?
It's a great feeling, and I'm very proud of our whole team in the vineyards and in the cellar. Old Mutual is arguably the most prestigious award within South Africa. To be awarded a Trophy is an incredible honour.
3. What do you love most about being a winemaker in South Africa and particularly in the Cape Winelands?
The mountains and the complexity of our soils.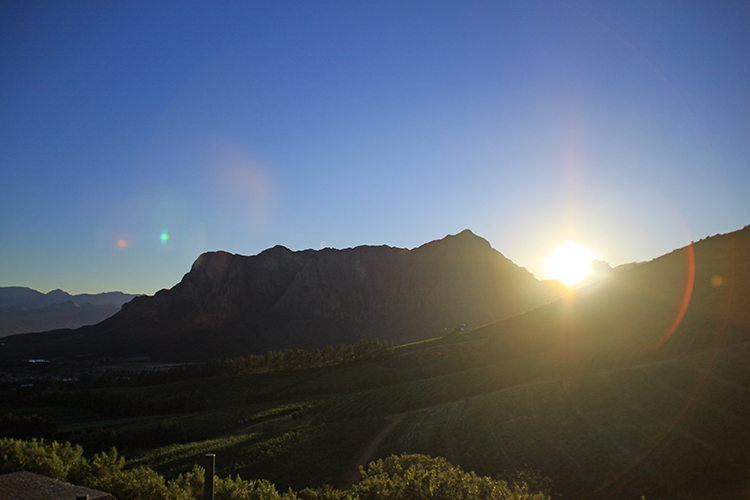 4. The secret to making wine is…
Good grapes. Winemaking starts in the vineyards. We are also fortunate to have a strong viticulture team which manage the vines.
5. What has your experience with wine taught you about the bigger picture of life?
To respect and treasure what nature brings your way. Some years, 2009 for instance, we are blessed with an exceptional vintage which for years will be hailed as superlative. Yet others are more trying and require respect for the resources afforded to us and a creative hand to make the most of a difficult vintage.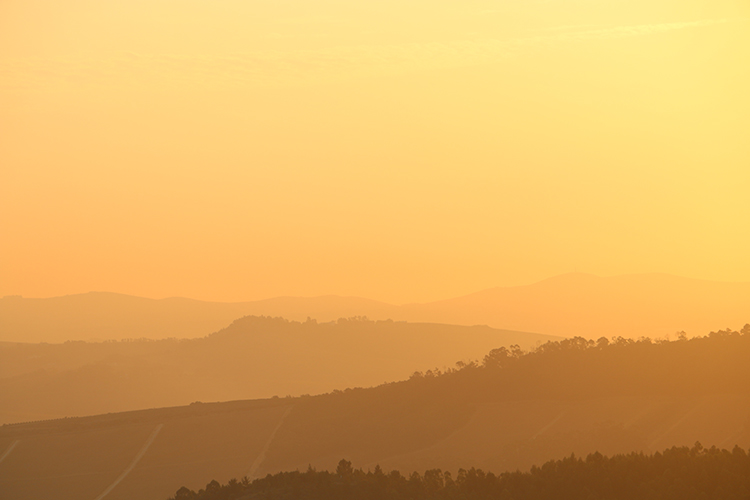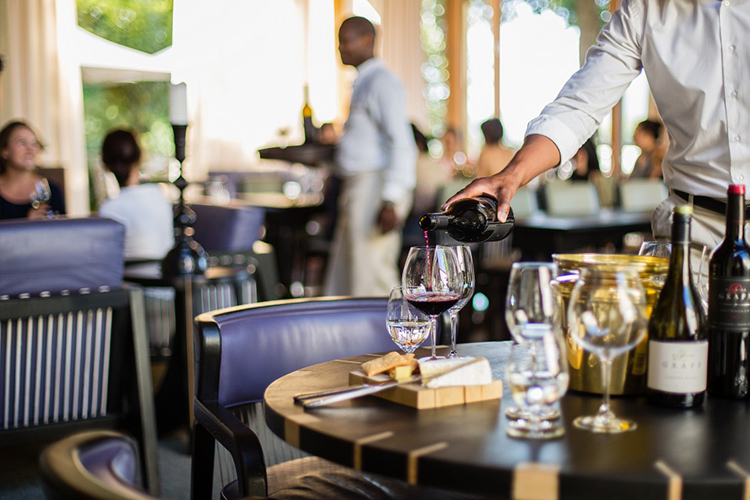 6. What are you up to on the farm during these winter months?
Contrary to the myth that winemakers work only three months of the year, the winter months are when much of the bottling, blending and barrelling take place.
7. What is essential to the relationship between winemaker and sommelier?
The biggest compliment a wine can get is when it is matched with food and it works. Quite a difficult task, sommeliers should understand the wine and the chef, to make that work.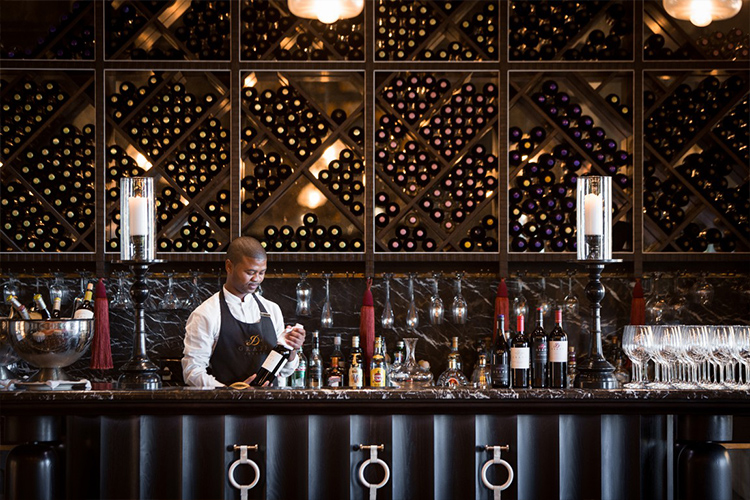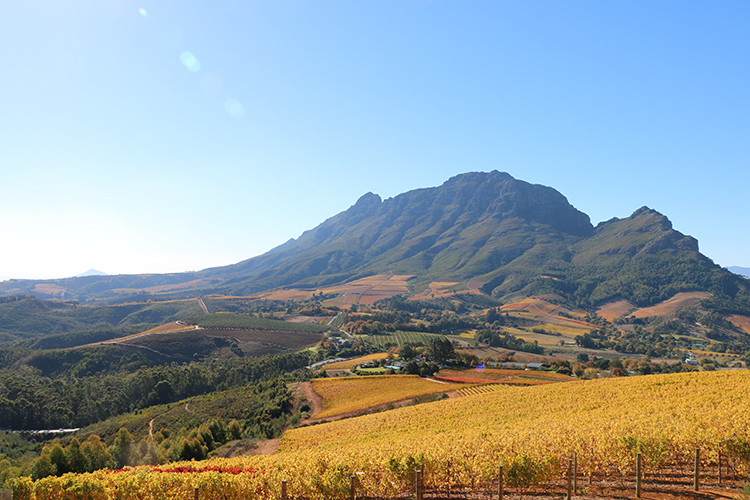 8. Chef Virgil Kahn at Indochine Restaurant was just named as one of the top 21 Chefs in SA at the recently launched Jenny Handley Gourmet Guide. What is the relationship between you and the chefs at Delaire Graff Estate, including Chefs Virgil Kahn and Michael Deg?
I spend a lot of time in Michael's kitchen because it is in the same building, and like to see what they are up to.  They always have some new and interesting things going on. I dine often at Indochine. Chef Virgil's food is great and I am still conceptualizing a wine match – the challenge is on. Ultimately we are very fortunate to have such a strong culinary influence on the Estate. This inevitably influences the style of wine we create. Most of our wines are made to enhance the culinary experience.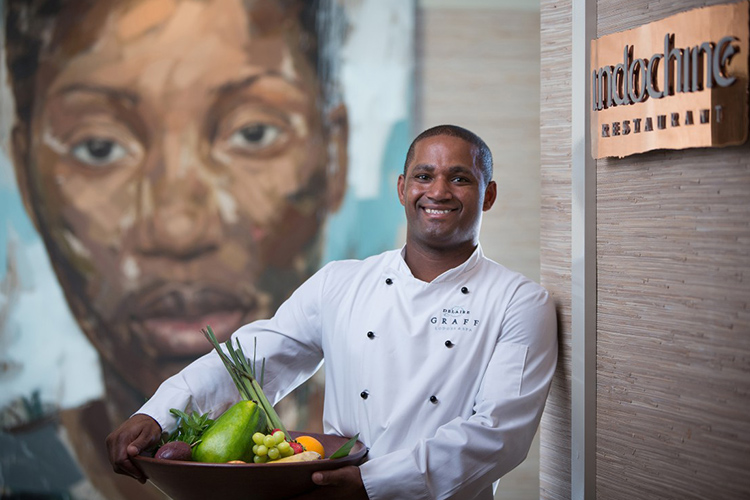 9. What can we look forward to from Delaire Graff Estates wines in the near future?
We are on a path of constant improvement, and a lot of work and thinking is going on in the vineyards.  I try not to do too many new things and simply try to improve on the techniques we have mastered and the resources currently on offer.
10. Your favourite wine and the best place to enjoy it?
An old Bordeaux with my good friend in Oxfordshire.