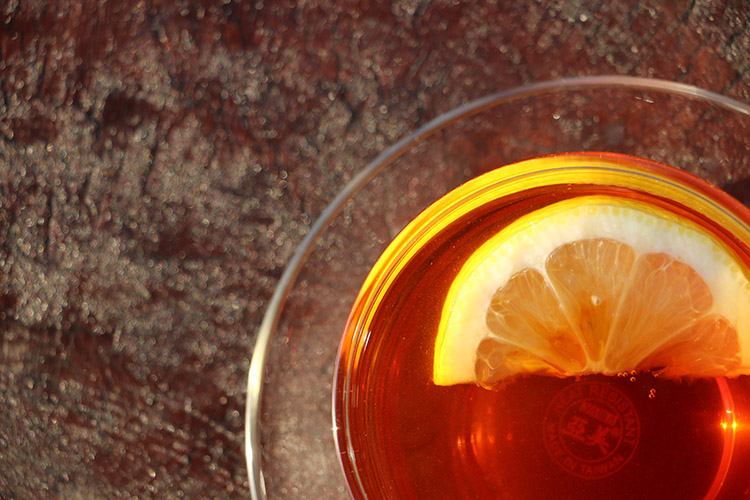 "Come, let us have some tea and continue to talk about happy things." – Chaim Potok
There is a right time for tea and a wrong time, I have been told. When having drinks at a bar or while dining out, the taking of tea is not socially acceptable. I know this, because people have made comments, as I sip my Rooibos and they their Pinotage. The right time for tea appears to be at breakfast or afternoon tea, or should someone "pop in for tea".
I'm all for "socially acceptable" when it comes to napkins and toothpicks and cellphones, but not tea. Rooibos is too delectable to restrict. It tastes very good between G&Ts, in fact. And in the bathtub, in a meeting, on a plane, with chicken or beef. Its the perfect nightcap, calming and warming the drinker before bed.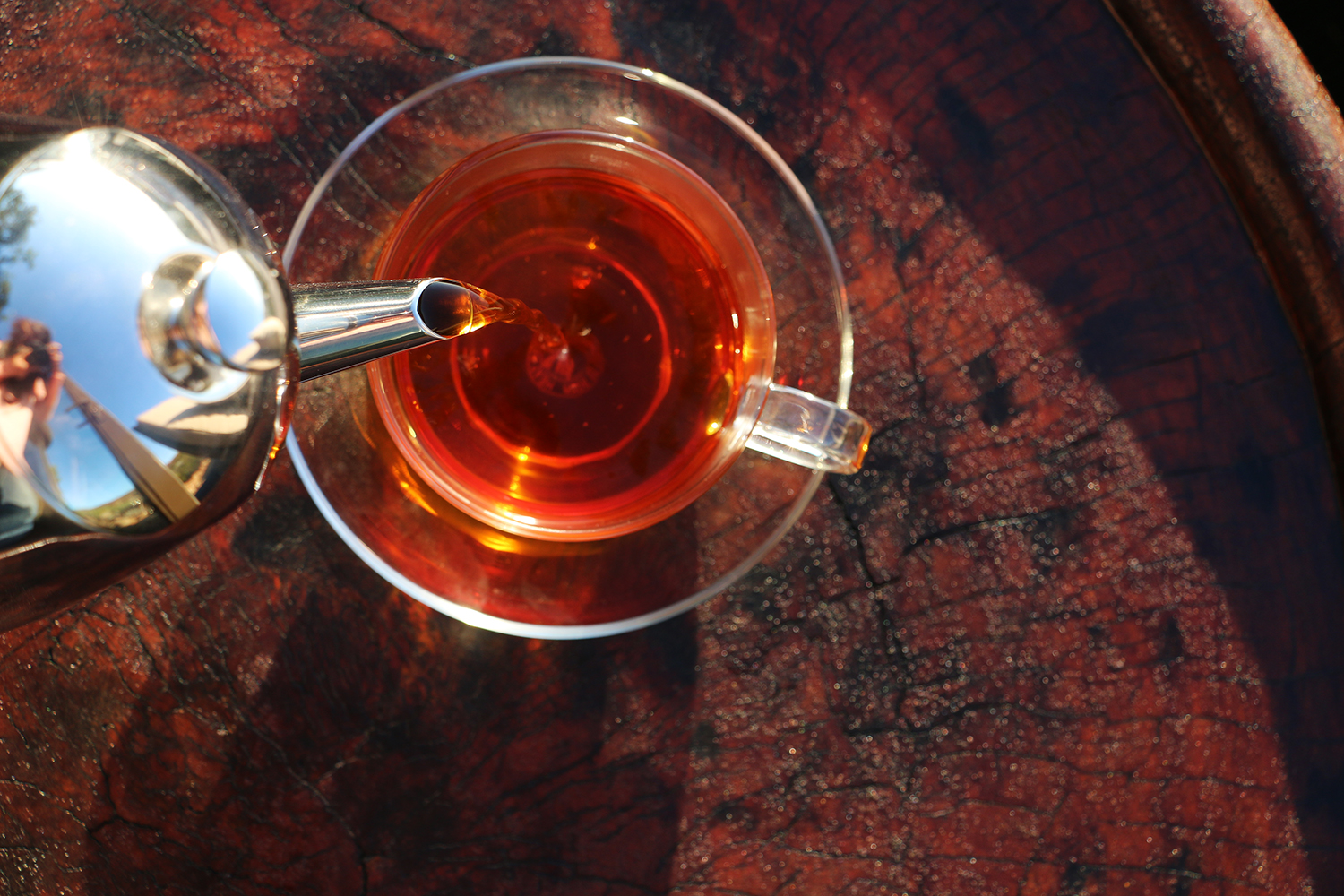 I grew up with Rooibos like some do siblings. "Here," my parents said to me as a young only child, "drink this, you'll feel better." And I did. Always. And I still do. Always. Because Rooibos is a wonder plant. It has untold benefits for body and mind.
The next time someone scoffs at your fancy for tea, simply quote Thomas de Quincey to them… "Tea, though ridiculed by those who are naturally coarse in their nervous sensibilities, will always be the favourite beverage of the intellectual."
Or tell them to read this blog. Because, below is a look at this uniquely South African plant, as explained by Bushmans Kloof Wilderness Reserve & Wellness Retreat,  one of the best places in the world to find and enjoy Rooibos in its many forms.
Rooibos is as much a part of the Bushmans Kloof experience as the warm, caring service and hospitality. They serve jugs of iced Rooibos tea on arrival as a signature welcome drink, while steaming pots of Rooibos tea are popular at High Tea.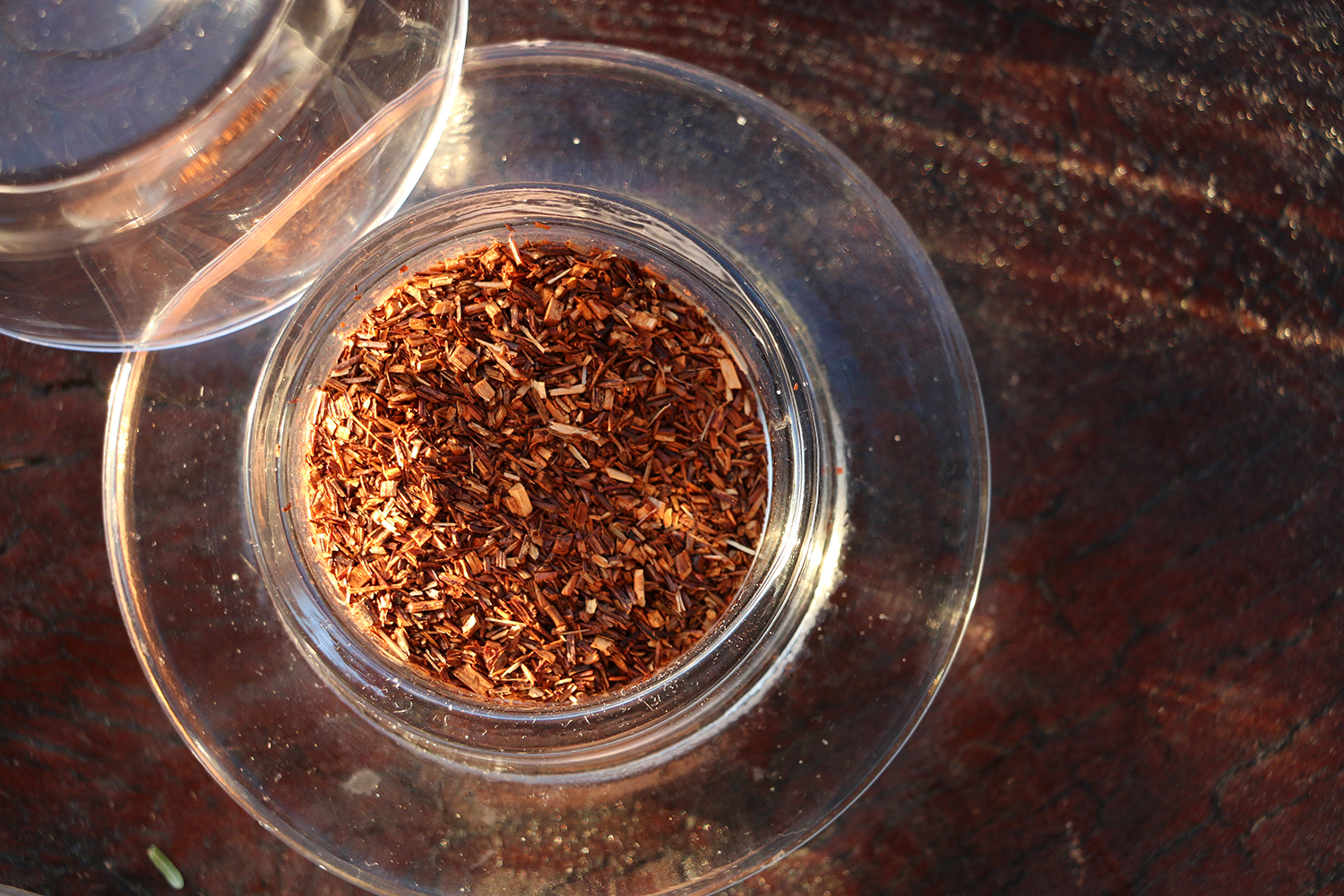 "Where there's tea, there's hope." – Arthur Wing Pinero
History
The indigenous Rooibos plant (Aspalathus linearis), has received praise from across the world for its delicious taste and proven health benefits. This wonder plant grows naturally only in the Cederberg region of the Western Cape and can be found growing wild across the expanse of the reserve.
It was first discovered by botanists in 1772, and was named 'red bush' by the Dutch settlers. The ancient Khoisan civilization that lived in and around the Cederberg used it as a herbal remedy for many different ailments, and it's believed that they were the first to discover that the needle-like Rooibos leaves could be used to make a refreshing brew. The Rooibos pioneers used axes to harvest the plant in the wild, after which they then bruised the leaves with hammers, before leaving it to ferment in heaps and then dry in the sun.
Today the plant is harvested and processed in very much the same way, although more sophisticated equipment is used of course.
Its modern history started in 1968, when a South African mother, Mrs Annetjie Theron first put the spotlight on Rooibos, claiming that it soothed away her baby's colic. She published a book on her findings and went on to launch a full range of health and skin care products with Rooibos as the basic ingredient. Rooibos then made headlines in Japan in 1984 as an anti-ageing product, and has since been used in many anti-ageing body and skin care product ranges.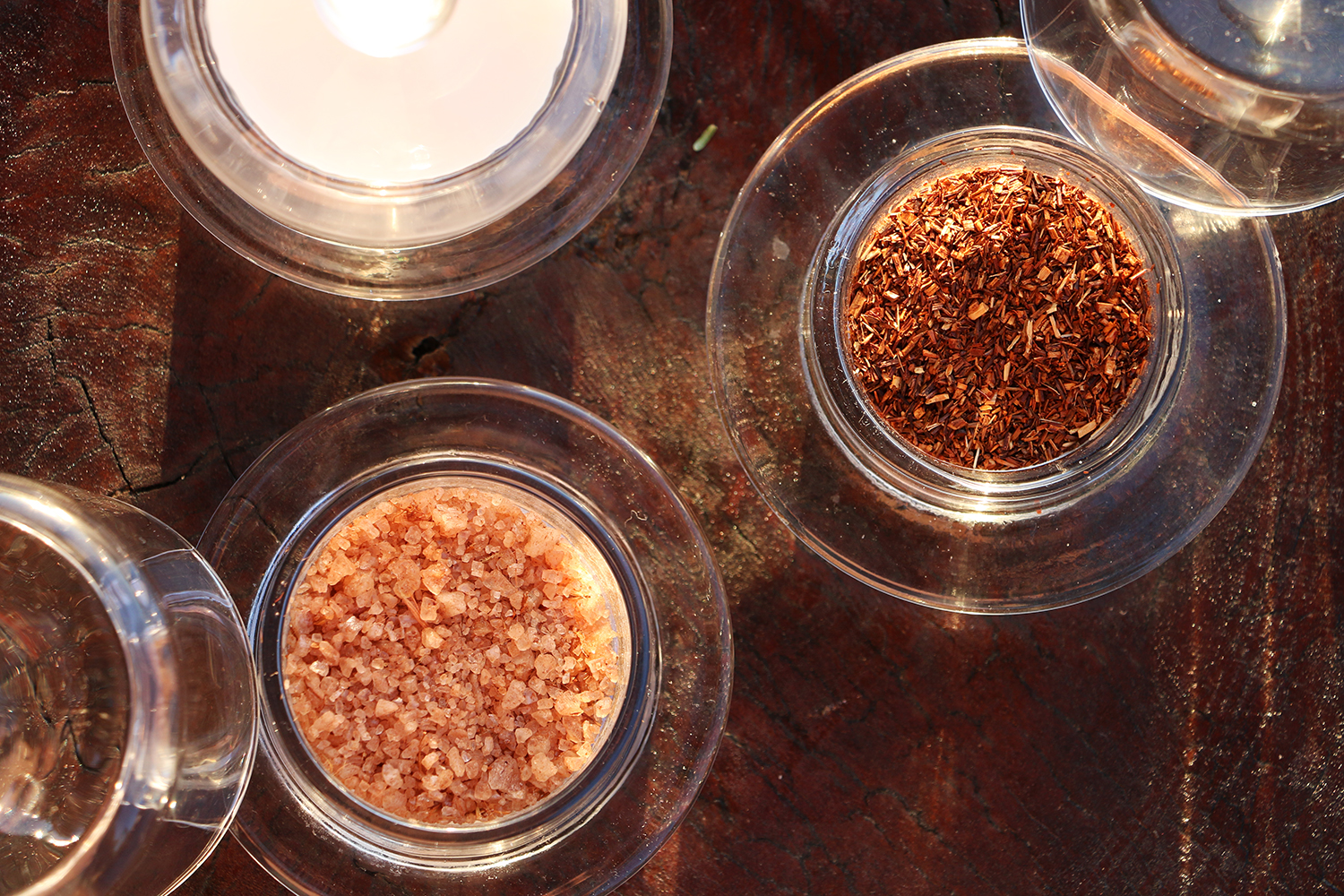 At The Spa at Bushmans Kloof, extracts of the Rooibos plant can be found in many of their therapeutic face and body treatments, and it's integral to the signature B| Africa product range, which combines indigenous African plant extracts with the natural resources of the sea.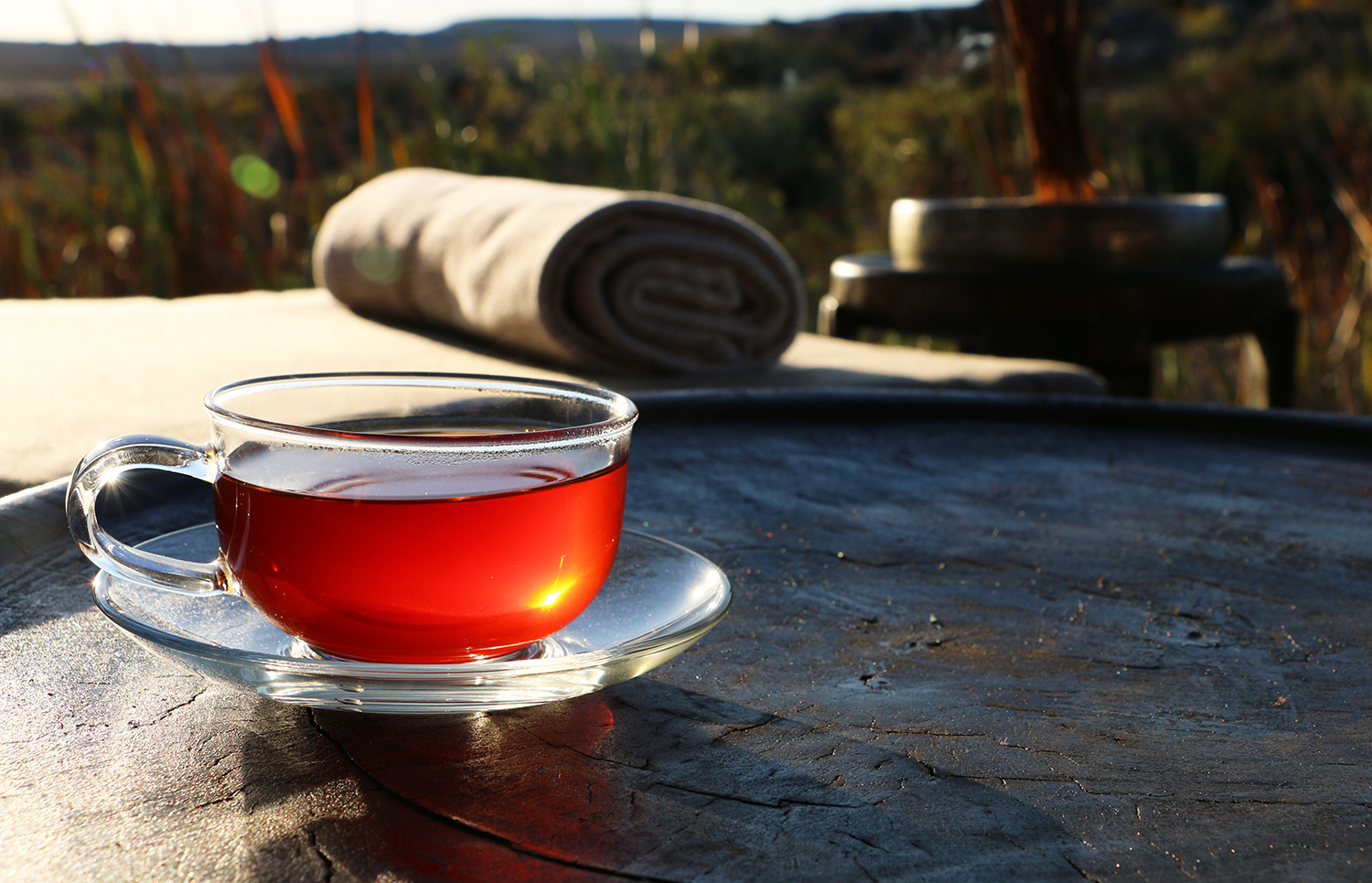 The Benefits and Uses
Nowadays, enjoying Rooibos as a tea is perhaps its most recognized form – a delicious, healthy and caffeine-free drink that is packed with anti-oxidants. It has a unique, sweet and slightly nutty taste, which has a soothing effect on the digestive and central nervous systems.
Executive Chef, Charles Hayward is big fan and is fond of using Rooibos tea as an ingredient in some of his Cape Country dishes. Previously, Bushmans Kloof has contributed to Rooibos Limited's cookbook, 'A Touch of Rooibos', voted the best single subject cookbook in South Africa, and the third best cookbook in the world at the 2010 Gourmand World Cookbook Awards.
One of only a few indigenous South African plants to have become an important commercial commodity, Rooibos tea is still produced mainly in its natural distribution area – the districts of Nieuwoudtville, Clanwilliam, Citrusdal and Piketberg, and then exported all over the world.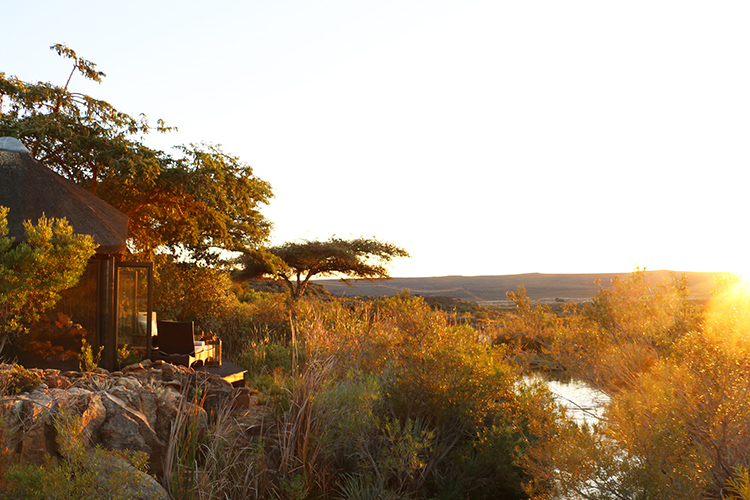 RECIPES FROM BUSHMANS KLOOF
"I am in no way interested in immortality, but only in the taste of tea." – Lu T'ung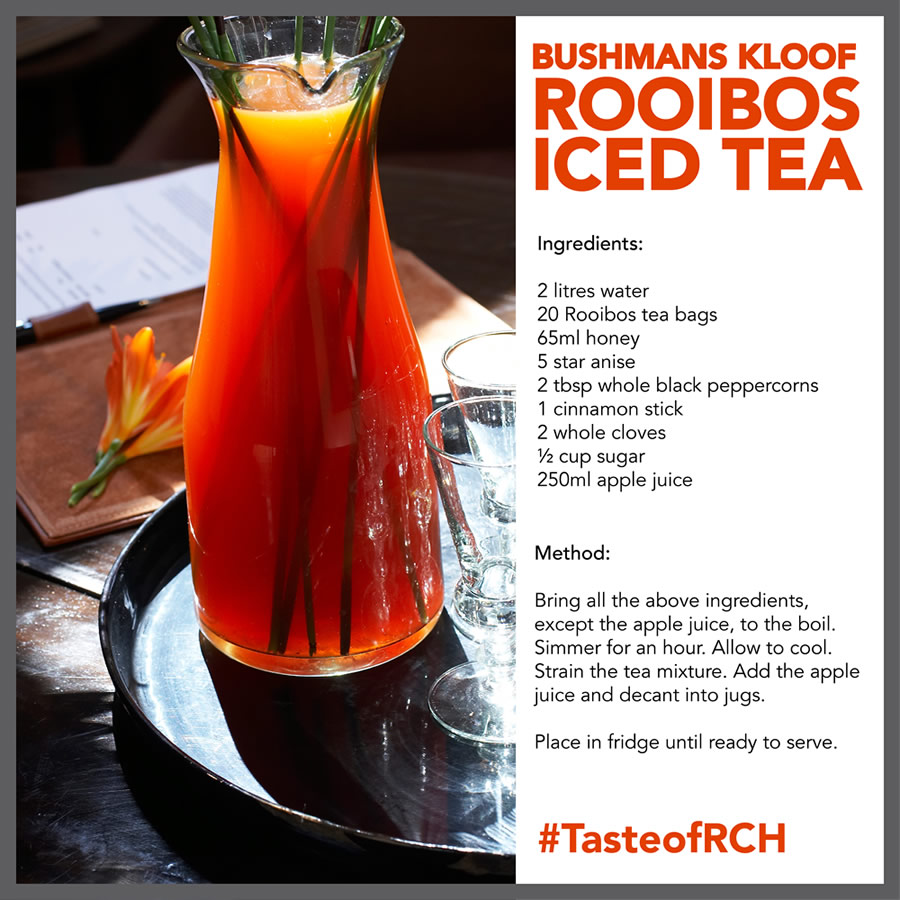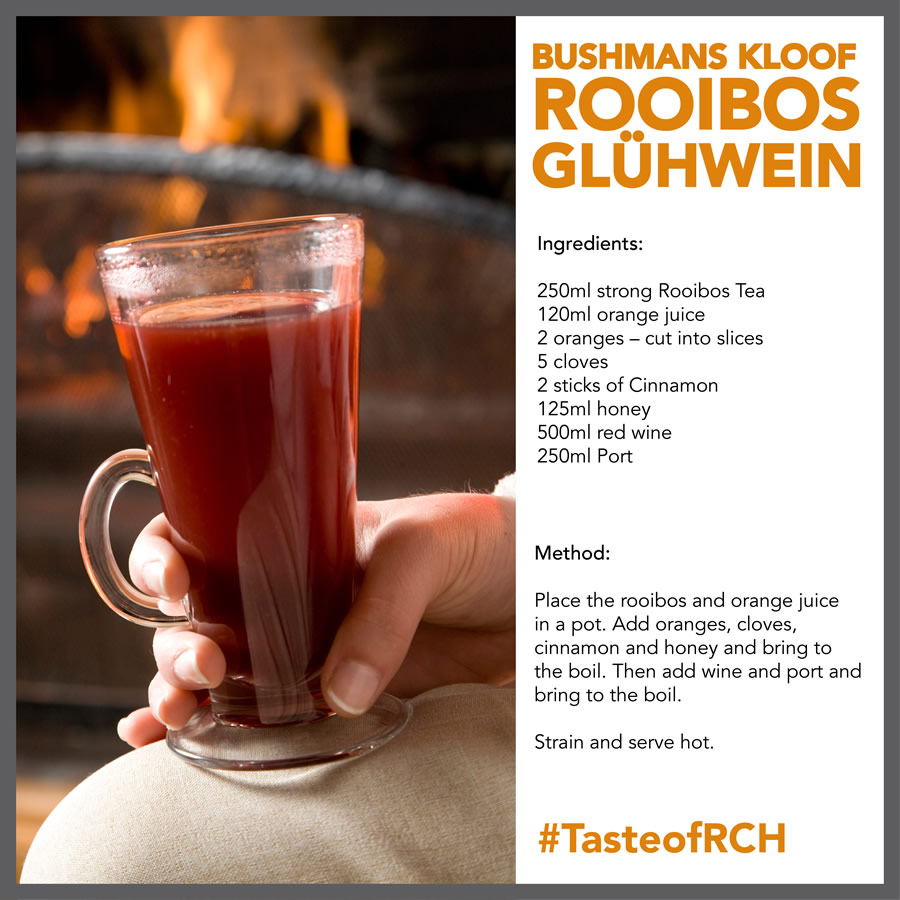 Discover more in Bushmans Kloof Wilderness Reserve & Wellness Retreat's  blog.