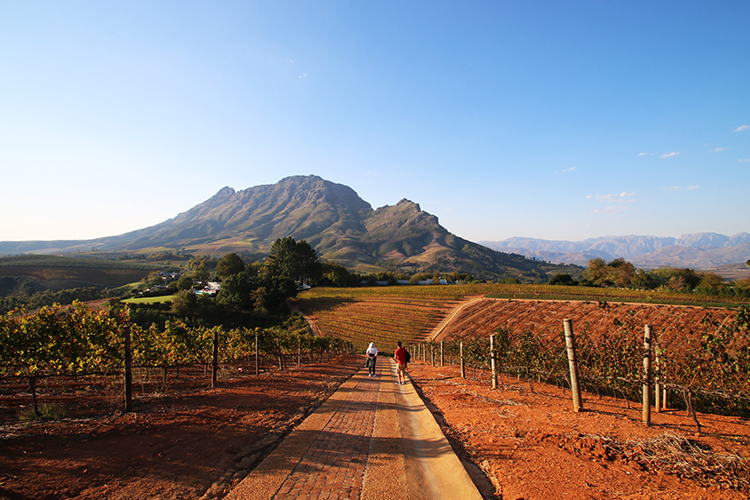 conversation
noun,
a talk between two or more people, in which news and ideas are exchanged.
synonyms: discussion, talk, tête-à-tête, heart-to-heart, head-to-head, exchange, dialogue, parley, powwow, chit-chat, chinwag, natter.
Walking along a mountain path with Autumn's colours spanning out from our feet and across the vines, we find ourselves falling into conversation with the people at our side as naturally as we fall into step with them.
Identity seems to dissolve, while we focus more on the words and ideas (the glances and silences) playing between us. While we watch our feet, as they guide us. Conversations aren't inherently like this. Very often we are rudely aware of ourselves, but perhaps it's the effect of being in nature and the effect of genuine understanding – talking with someone who just gets you, whom you get. So much so that you feel as though you're talking to yourself. But a self adding new ideas and stories to the developing tale between you all.
Word of mouth, things spread, things grow and change, and we leave, uplifted and renewed.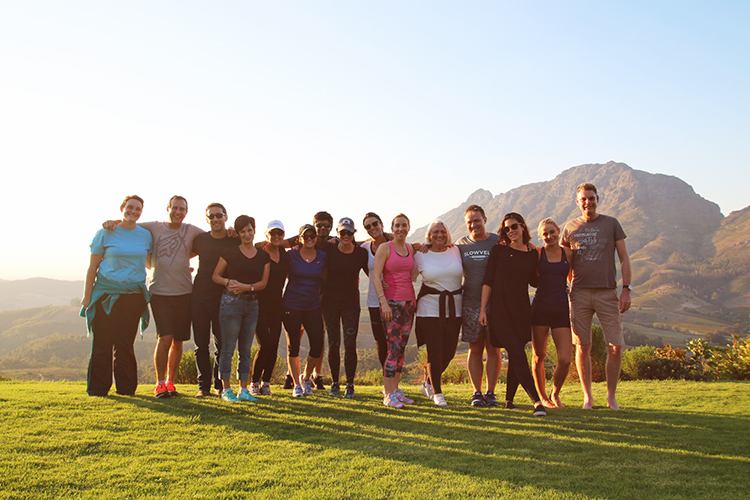 Gathered with our extended Relais & Châteaux Africa tribe, at Delaire Graff Estate in the Cape Winelands of South Africa, for a two-day get-together, there were many conversations like this. Conversations that matter. Conversations struck between the evening yoga and long table dining at Delaire Graff Restaurant, between breakfast on the verandah of Indochine and group talks on the Art of Giving, the Heart of Africa, as we call it… the myriad community and conservation projects at work at the Relais & Châteaux lodges and hotels in Africa.
This is the reason we come together – to share, to inspire, and to remember the bonds that unite us.
Below are a few images from our stroll through the vineyards of Delaire Graff Estate, and yoga and meditation with the Escape + Explore team, as well as our bonding over meals and other kinds of "food for thought".