"The imagination needs moodling, – long, inefficient happy idling, dawdling and puttering. "
― Brenda Ueland
The Cederberg is known as a place for rock climbers and hardy hikers. What with its 71,000 hectares of rugged mountainscape, some 200km north of Cape Town. But rocks take on another meaning here, their size and peculiar shapes attracting not only the avid mountaineer, but the artist, too. The creative, the writer, the painter, photographer, the seeker of silence. It is a place of adventure for the imagination as much as the feet, a place where "long, inefficient happy idling, dawdling and puttering" is as welcome as new rain in dry river beds.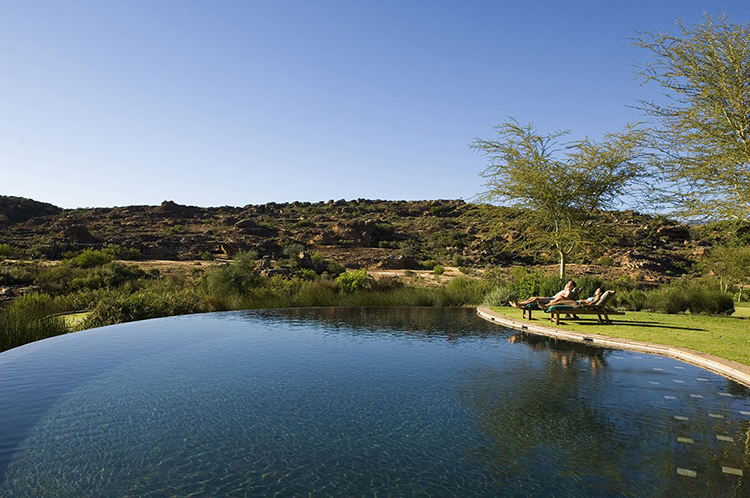 Bushmans Kloof Wilderness Reserve & Wellness Reserve in the Cederberg has created a place for artists, a place to create, or, simply, to moodle aimlessly a while, with activities to expand the mind and feed the soul. There's more to creativity than creation.
Here are five ways to enhance your creativity on an artist's holiday at Bushmans Kloof:
1. Enrich your mind
Let nature be your muse while learning about the unique environment of this part of the world – the birdlife, entomology and rare and protected species. Go on a journey through the galaxy with the lodge's guides, exploring the Cederberg's crystal clear nights and inky sky dusted with planets and shining constellations. And find inspiration in the works of the original artists of the area – the Bushmen, exploring the ancient rock paintings left as their legacy on several sites on the reserve as well as the lodge's unique San medicinal and herb garden.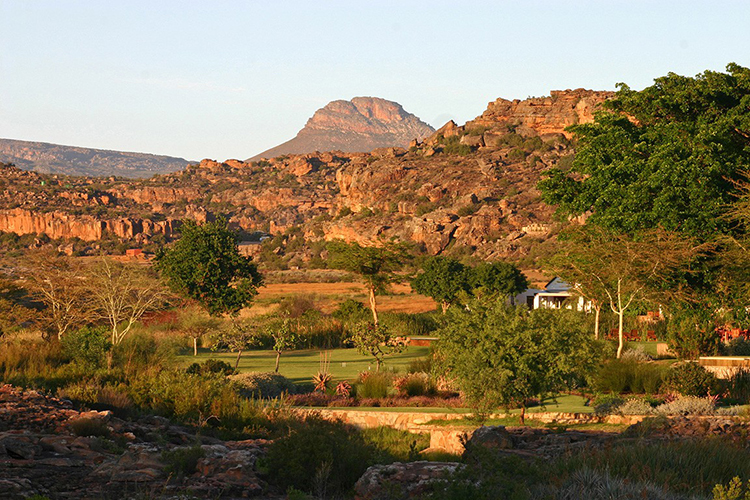 2. Creative Pursuits
The comfort of the lodge combines with the peaceful surrounds to make for an ideal writing or painting retreat. Water colour sets are available in all the rooms. Find inspiration in the well-stocked library or out in the fresh air of the reserve. Photographers can play with the intense shadows and light creeping through rock formations and fynbos grasses.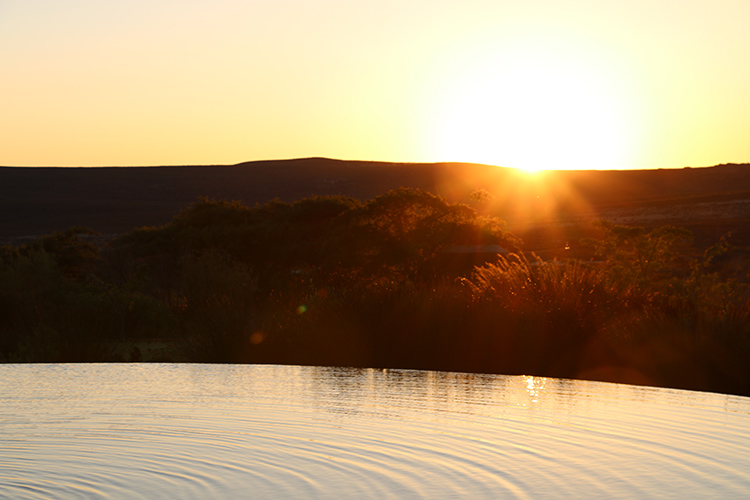 3. Meditation & Healing
Experience the healing waters of the remote 500 million year old mountains, take in a restorative crystal healing session at the spa, or enjoy yoga on mats provided – whether on your private veranda or out in the natural world, to the sounds of birdsong and the rustling of fynbos grass.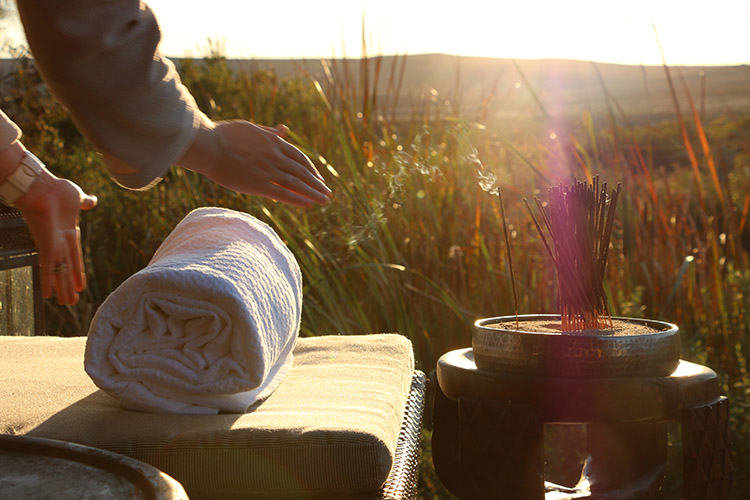 4. Food for thought
Book a culinary weekend or an epicure's package and allow meals in a variety of settings to fuel your creativity. Think bush breakfasts beside a cascading waterfall, picnics on the banks of a sparkling river, or lavish dinners at a secluded cottage deep in the reserve.
5. "Write drunk, edit sober"
Take time for a wine tasting in the lodge's award-winning wine cellar, with special wines from the surrounding region.