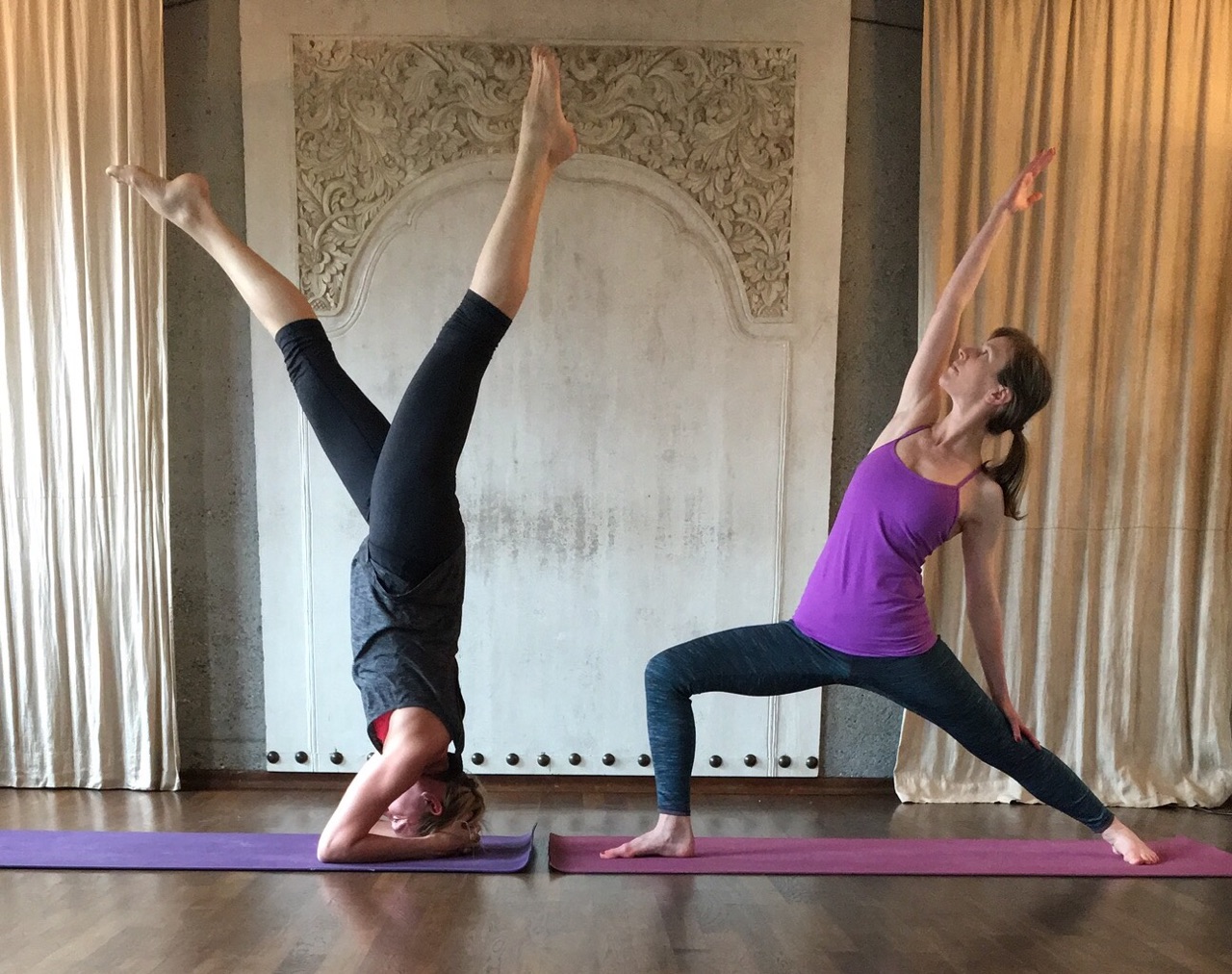 Julia Geffers is a traveller driven by a passion for compassion. It is a passion that has led her, as a Registered Yoga Teacher, to share the art of yoga with schools in disadvantaged communities. Julia is also the Director of Hotel Member Services at Relais & Châteaux.
The schools she has brought the power of the mat to are the  Digital Learning Campuses of the Good Work Foundation, a registered NGO that has been working with grassroots education in Africa since 2003, and that is supported by Londolozi Private Game Reserve in South Africa.
After experiencing the joys of an African safari at Londolozi, Julia headed into the local community to visit GWF's Hazyview and Huntington campuses to share the joys of yoga with the young learners. The students, the process, the community would give her so much more in return.
In a blog for the Good Work Foundation, Julia shares how the foundation became a home away from home where she could realise that deep passion for compassion.
Words below by Julia Geffers. Discover more about GWF and Londolozi.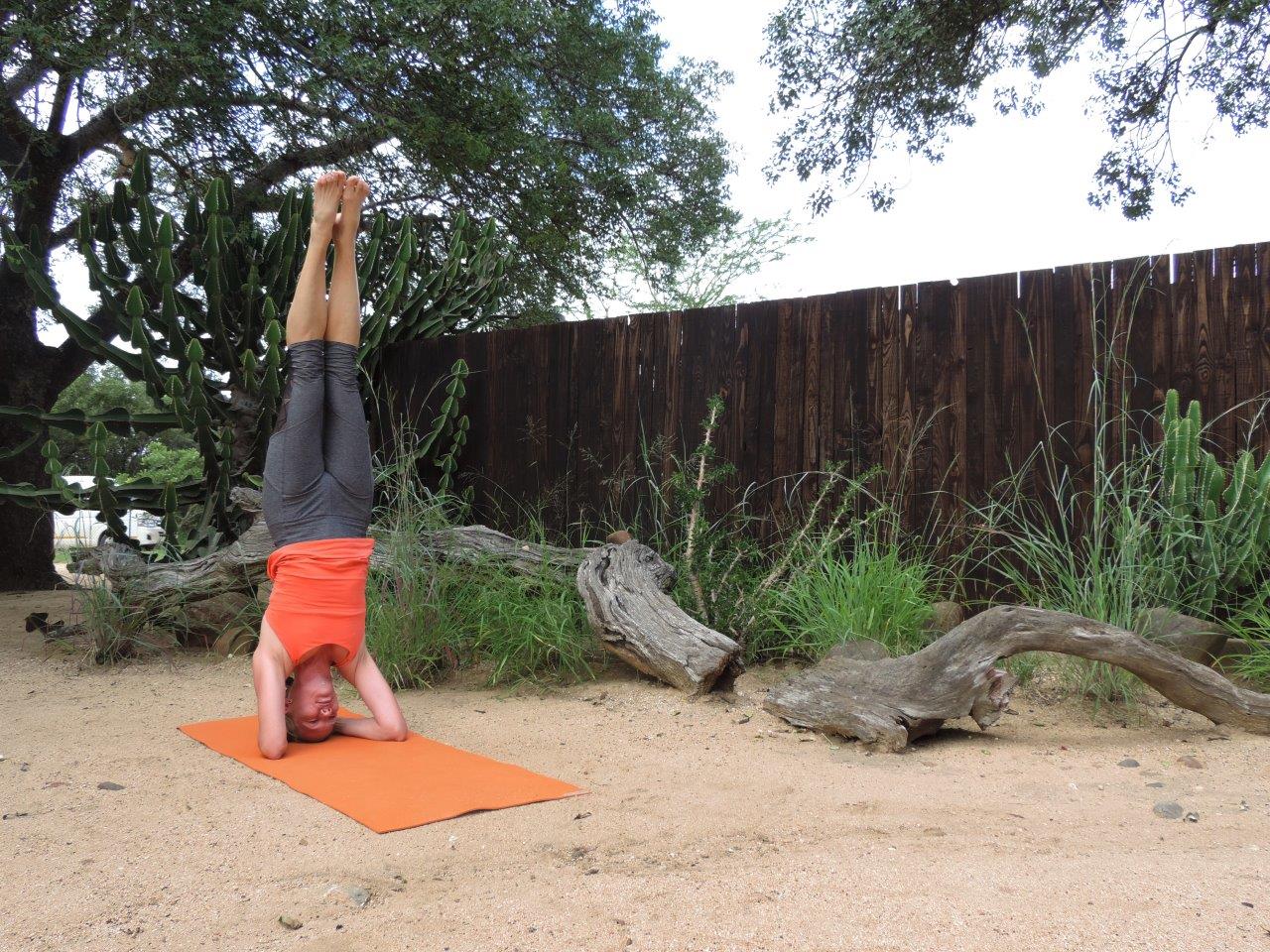 Throughout our lives we are told  that we need to build our future and our homes. We are told that there are plans to follow, career plans, personal life plans, you are supposed to do, to be, to have, according to guidelines someone someday defined. Looking at  those guidelines more closely you realize that they have nothing to do with who you are. Nevertheless in our childhood and youth we follow the rules given to us without asking too many questions.
Until one day – the day – we start wondering why the nicely prepared plan apparently does not work out  and we start questioning the plan altogether.  I had it all figured out in my plan: have a family, have a career, play my sports, live in a  nice place…in a few words, a plan as written on one of the hallmark greeting cards.  Life does not work that way though and when things to do not go according to plan,  latest then is the moment when we start listening to our call inside.
A  few years back I started questioning the order of things and took off on a quest to my true self and my deep calling. I wandered in a confusing labyrinth of people, places and events, I went through moments of happiness and dark times, through sadness and tears as well as laughter and joy. What was I searching? After all I have a loving family, dearest friends, an accomplishing career and the opportunity to live a full and satisfactory life. I am deeply grateful for the blessings I have received and this search is not triggered out of dissatisfaction or sense of something missing.
The search inside myself is more the fruit of the certainty that there is another purpose in my life that so far I have not fulfilled, a void in me that, despite all goodness I have received, needs filling. It turns out what I thought needed filling actually was a need to give. A need to be there for others, to share some of my wealth – my personal wealth in terms of learning/lessons I have received, studies I was allowed to make, experience I lived and help others find their path.
Giving, this is the clear calling in my heart.
Where to start? How do you give? Whom do you give to? Is it arrogant to think you have something to give in the first place? Many questions in my heart and in my mind on this urge I feel, but do not quite know what to do with.
One fine day a dear friend takes me to a place close to her heart – a place where young humans are given the opportunity to change their lives thanks to access to education and learning. A place hidden in the deep heart of South Africa, in a rural community that has experienced hard times, apartheid, sickness, drought, economic recession, poverty. A place where generations live under the same roof to support each other but also because there is no alternative. In this place the first digital learning center has seen the day a few years ago: a concept so simple and yet such a challenge: bring learning to people so they are given the opportunity to change their lives. A challenge that goes way beyond the individual since the change this is bringing about is an entire shift in generations of people.
My friend takes me there and I immediately feel I have arrived where I belong. It is nothing rational nor is it possible to really explain it with words. I simply know that this is it…
I wish I could come back and be part of this – in any possible way – by giving something I have my energy, my love, my smile and of course my time.
The Good Work Foundation has become my home, the place where I can be the best version of myself and be there for others.
Home is where the heart is they say and my heart is here with this incredible group of people who devote their lives and work to building a better world – actively and concretely. With words but also with facts and vision.
Home is where children come with joy and enthusiasm to learn guided by young adults who have had the same calling: educate, teach, share knowledge and generate growth.
Home is where youngsters have access to education and can make a choice to change their lives through knowledge.
Home is where I can share everything I have to contribute to a smile, to a growth, to life.
Here is home, a home where I am finally able to give, a place where I can share, where I can contribute to something that may appear small far away from here and in reality is a huge opportunity and a chance to make an impact. It is a first stride to something that step by step can change the world. Thank you Kate, Ryan, Gogo, Shan, Dave and the entire team of the Good Work Foundation as well as to all the young human beings who are giving me the opportunity to follow my call: the call of GIVING.