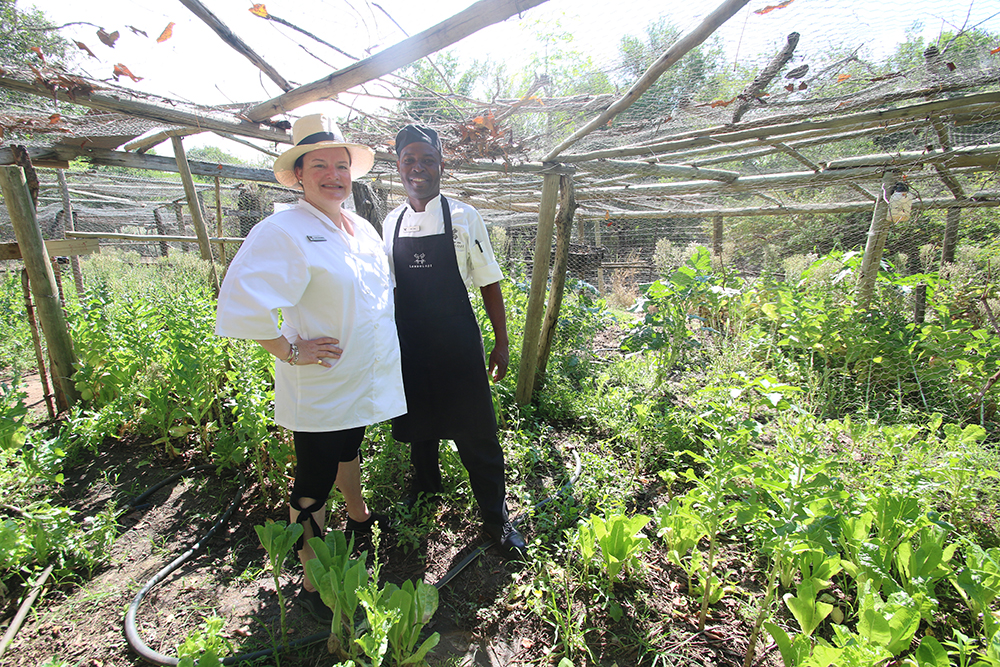 There is a well-known Chinese proverb that reads, "The best time to plant a tree was 20 years ago." It came to mind as I walked through the endless  gardens of the Londolozi village.
Here, in the heart of a wildlife reserve, with rhino and leopard and baboon roaming freely, was the most bountiful garden of vegetables, herbs and flowers I had ever laid eyes on. A great oasis that provides the kitchen with  produce, lodge staff with food and the gardeners with a source of income. It is a space of beautiful green enclaves forested with towering bushes of health; a space alive and thriving today, but that was, not so long ago, a mere patch of unused land.
Watching the building of the gardens in one of Londolozi's video clips, I was struck by how much has been accomplished in such a short space of time,  and by the foresight and hope planted with each row of radishes, tomatoes and rocket. It's these qualities that are required to build anything great, anything of significance, as that saying about Rome points out…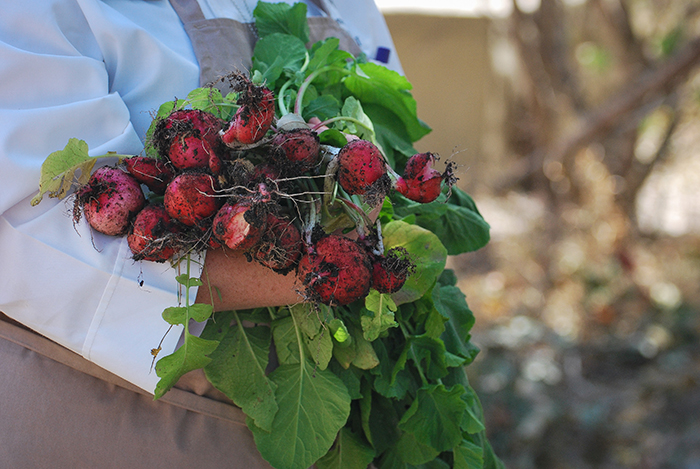 "By creating vegetable gardens in our staff village and empowering our staff to create vegetable gardens in their own rural villages, we all take one step closer to living more sustainably," writes Rich Laburn in Londolozi's blog, The Vegetable Revolution.
"We move towards being self-reliant and away from engaging our commonly used systems that are detrimental to the planet… We wish these vegetable gardens to be the catalyst for developing a trend towards living in greater harmony with nature."
Taking in the different scents and sights in each gardener's lot, I found not only the answer to how to plant for the future, but how to plan for it in the best way possible.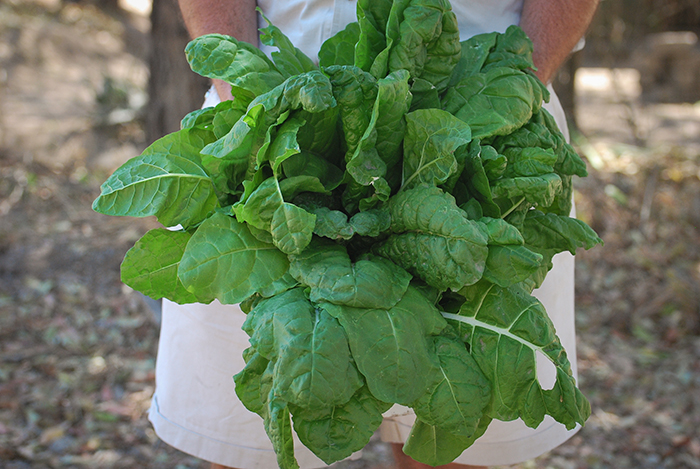 Discover more about these wilderness gardens in our Q&A with Executive Chef, Anna Ridgewell, below.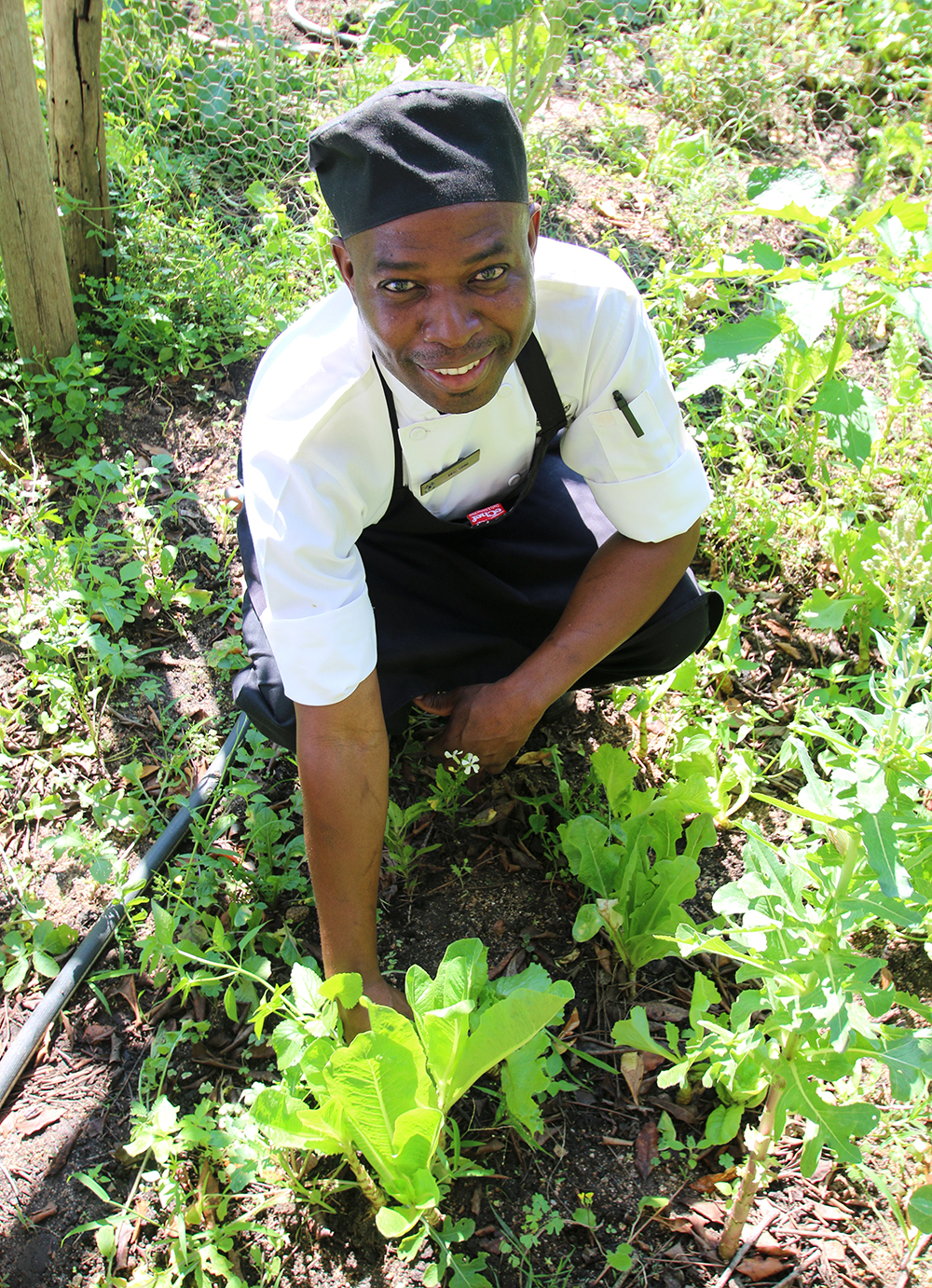 How long have the gardens been running at Londolozi and how have they evolved over time?
The Londolozi gardens have been up and running for the past 2 years. We started with about five, we now have 24! Each gardener grows a selection of our most popular and used herbs and leaves such as spinach, cos, basil, parsley, mint and our world class rocket
What is the intention behind the gardens?
The intention was to establish a 'garden to plate' food ethos as well as to enable the gardeners to be able to have another source of income.
Who and how are they managed and what kind of sustainable methods are used?
Jess MacLarty and our village manager, Rexon Dlamini run the gardens in the village. Jess holds weekly meetings, where all the gardeners gather together to discuss rotation, ordering of seeds, problems if there are any in terms of bugs or if something is not growing properly.
The method of fertilising the soil comes from our Head Gardener, Kenneth Jazi, who makes the soil using a compost of rhino or elephant dung together with topsoil. This rich soil is then given to the gardeners when they are replanting. To protect against insects, we use a combination of chilli garlic oil which we spray on the leaves.
We rotate the herbs and leaves according to the season to get the most from that particular herb. For instance, basil grows fabulously in winter, so they will bulk up this in winter.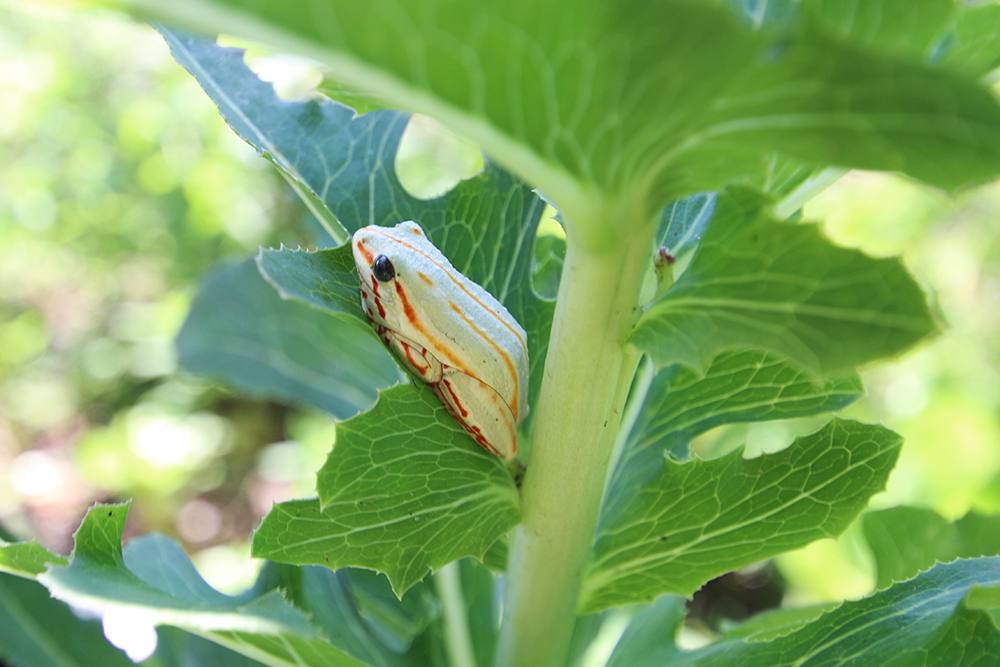 What unique items from the gardens or the wilderness of Londolozi do you use in your cooking?
When the marula trees are in bloom, we gather the marulas and Connie makes Marula jelly! We also love to add the fresh village mint in many of the camp cocktails.
What are some of the challenges of running veggie gardens in the wild?
Baboons raiding the cages!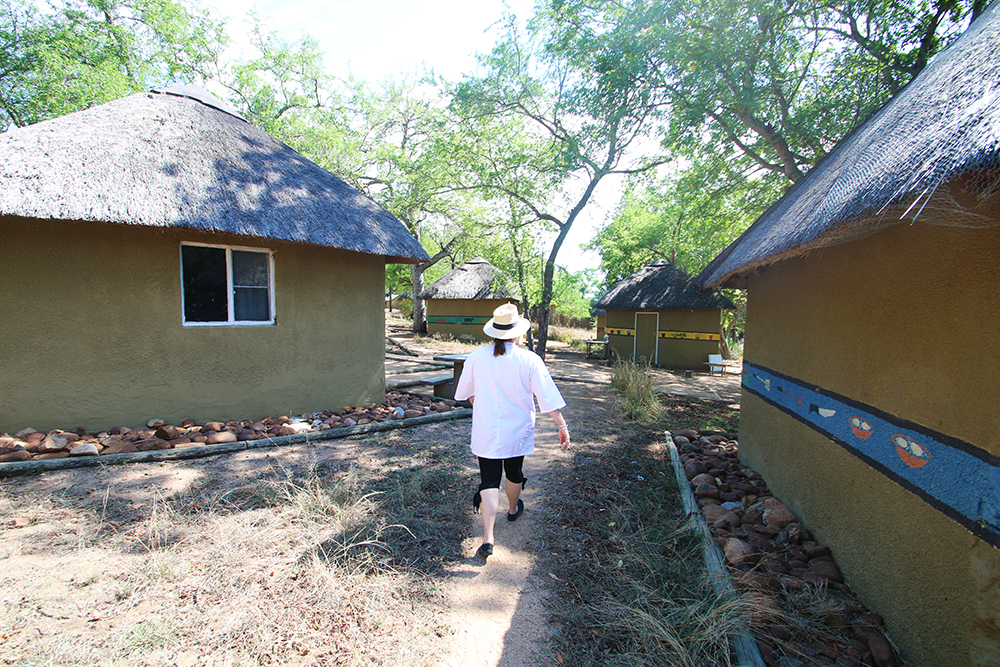 What is the secret to successful gardening?
Good soil is essential and you have to make time to spend in the gardens. Talk to your plants and give your garden care and effort!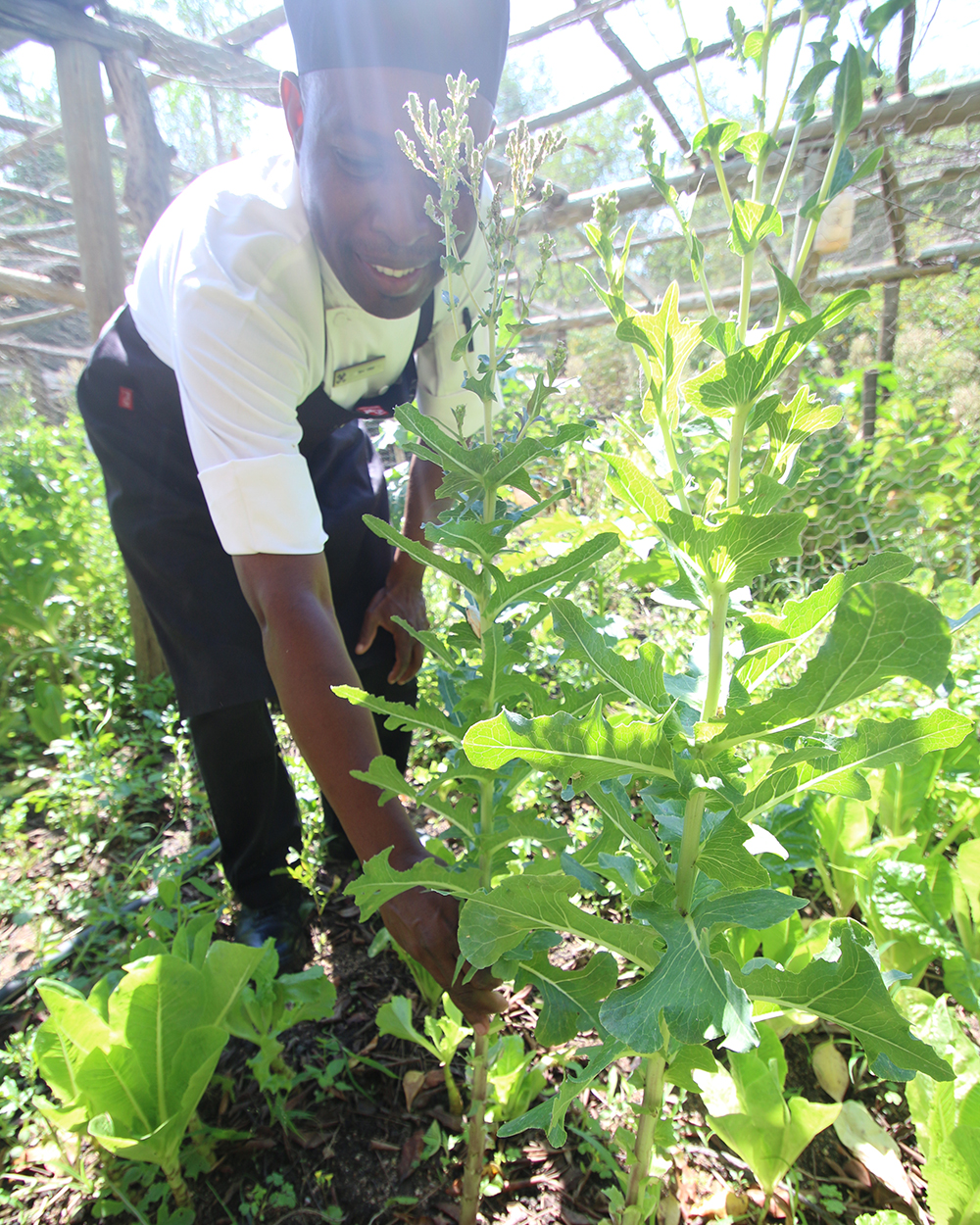 Read more about the gardens of Londolozi Private Game Reserve in these blogs:
Why Londolozi is Turning to Gardening
How to Grow Vegetables with Rhino Dung