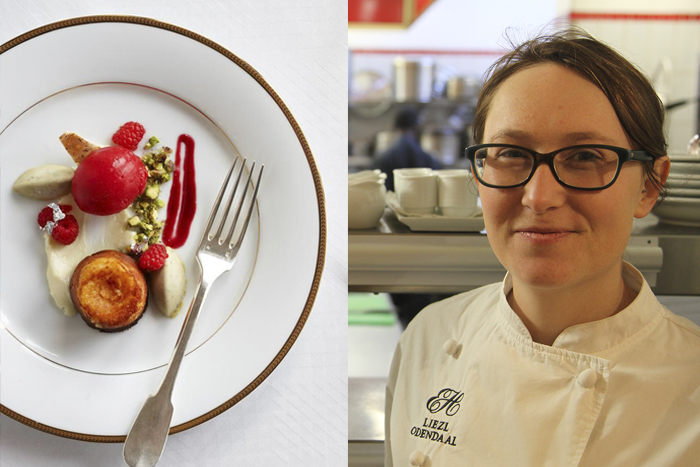 Meet Liezl Odendaal
Britta Dahms of Ellerman House sat down with the hotel's celebrated Pastry Chef to find out where she draws her inspiration from and what ingredients she keeps in her kitchen.
EH: Where did you study and where was your first experience as a Pastry Chef?
Liezl: I studied at the Institute of Culinary Arts in Stellenbosch and my first job as a Pastry Chef was at La Colombe.
EH: Do you think being a great Pastry Chef is a talent you are born with or can it be learnt?
Liezl: I would say both, you need talent but you always need to evolve, learn better techniques, work harder, be more creative and find new ingredients and ways of using them in the kitchen.
EH: What tips would you give those aspiring to become a Pastry Chef in South Africa?
Liezl: Working hard will top my list of tips, but together with that you need to surround yourself with chefs that inspire you and teach you to be better.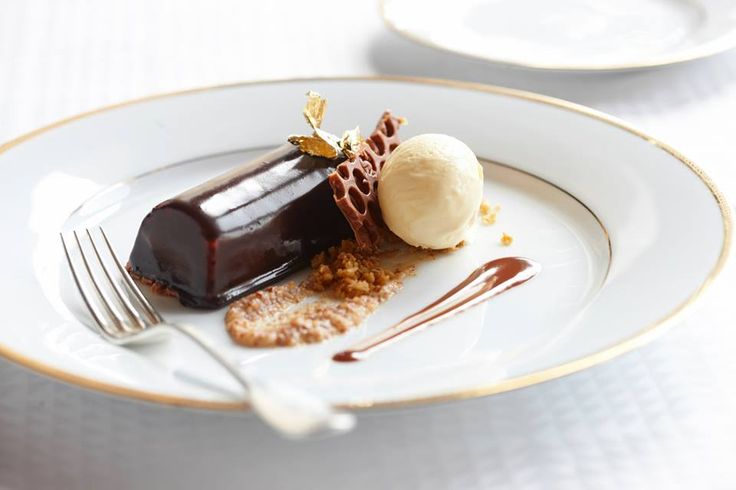 EH: Where do you draw your inspiration?
Liezl: I read quite a lot of books from other amazing Pastry Chef's around the world, new cuisine products and travelling.
EH: Which Pastry Chefs have had the biggest influence on you?
Liezl: There's a Pastry Chef in Paris, France, Pierre Hermé. He made the humble macaroon famous and he has amazing pastry shops dotted all over Paris. He takes classic pastry and creates a new and modern version.
EH: How important is the relationship between the Head Chef and the Pastry Chef?
Liezl: I think it is an important aspect in any kitchen. The Head Chef and Pastry Chef always need to be on the same page regarding the menu.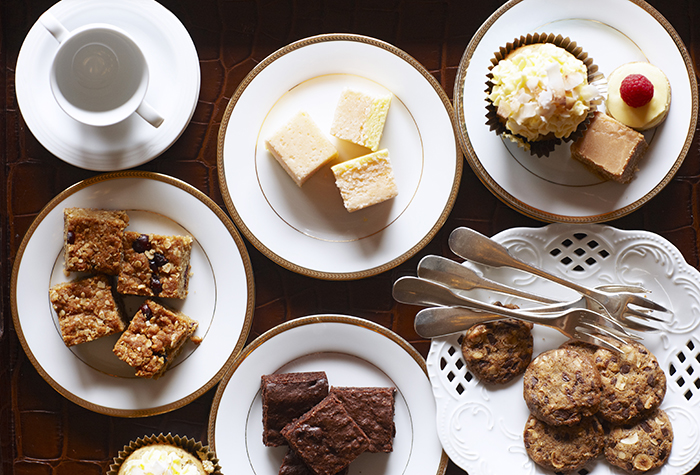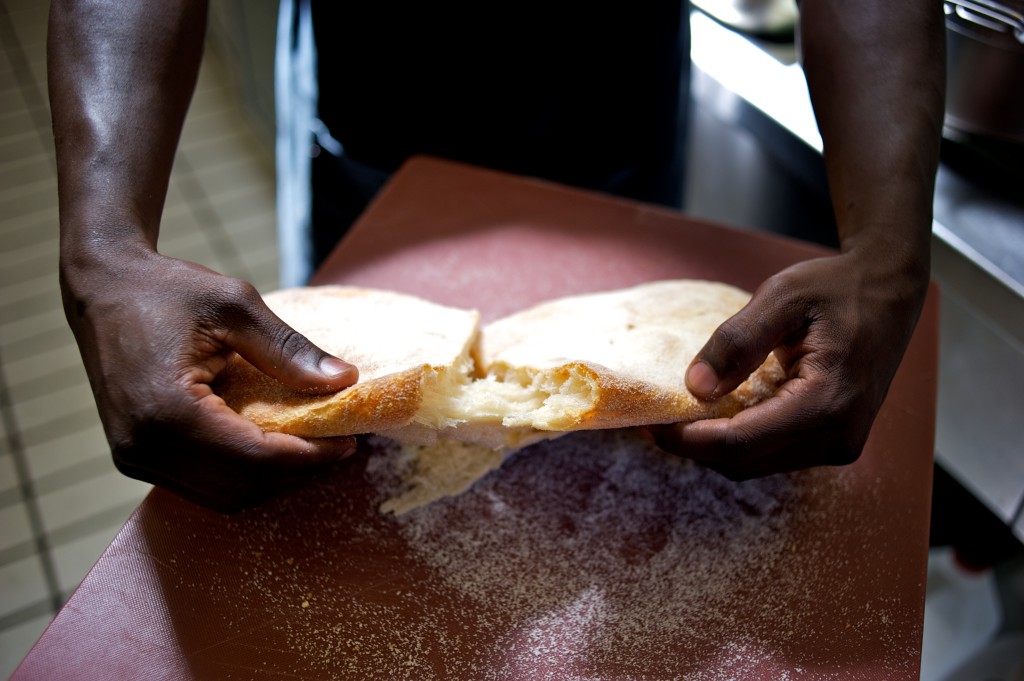 EH: What do you love about working at Ellerman House?
Liezl: I love working with the team of chefs currently at Ellerman House. We are a very small team, which makes us close, and we constantly learn new things, as every day is different and interesting.
EH: Do you have a favourite pastry to make, and what is it?
Liezl: I don't really have any favourite but if I had to choose it would probably be Pasteia de Nana because I'll most likely eat the entire batch after it comes out of the oven.
EH: Do you have an inspirational quote to live by?
Liezl: I don't live by quotes but one by the Dalai Lama recently inspired me: "There are only two days in the year that nothing can be done, called yesterday and tomorrow. So today is the right day to love, believe, and mostly live."
EH: What three ingredients do you always have in your kitchen at home?
Liezl: Butter, raw honey and Nutella
---
Thank you to Liezl for letting us into her mind and kitchen for a day.
Discover more about Ellerman House and in the name of sharing inspiration, whether from the kitchen or garden, ocean or wilderness, let us know what quote you live by…