Oceans both separate and connect us. They're a thing of terror as much as awe. They represent life and death. But rather than one thing or the other, oceans, before we add our thoughts and feelings to them, just are. They exist beyond "as far as the eye can see". And we can choose how we wish to view them.
It's easy to lose track of more insignificant things like time when looking out at the water and acquainting yourself with its different moods – whether from a sofa in the sun, on the balcony of a beach house, or spread out in a hammock, shaded by palm fronds and kept cool with pineapple sorbet.
Whichever way you see it, whichever way you prefer it, and whichever of Earth's five oceans, 113 seas, you find yourself looking out at, what impression does it leave you with? Is it awe, is it terror? Is it half full or half empty?
Below: 20° Sud, Mauritius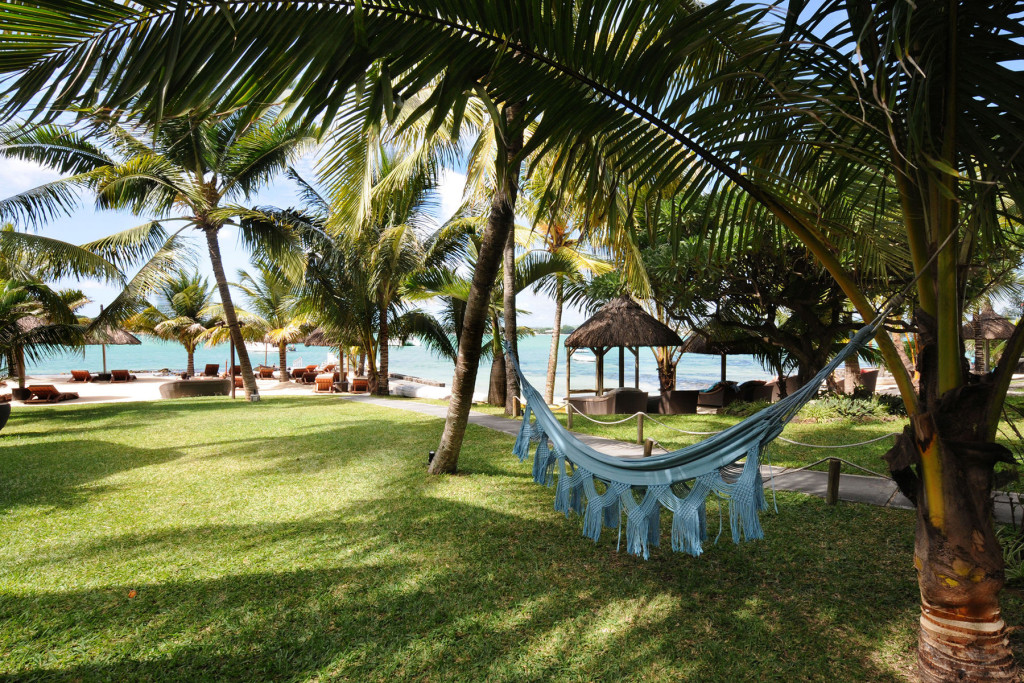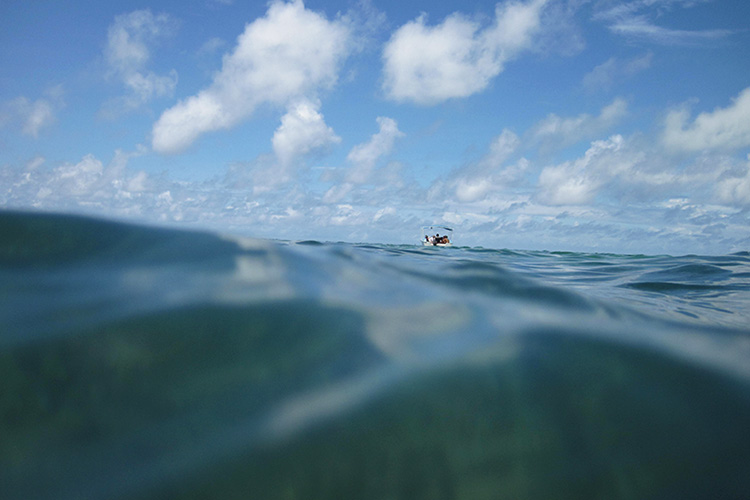 This being "The Perks of Paradise", more of "An Optimist's Guide to the Ocean", we're going to show you the former – the glass half full. We're going to show you Paradise. Beach sand is not the enemy, sunshine is a complimentary perk of being an earthling, and on islands such as Mauritius, the featured destination for today's blog, experienced skippers, coral reefs and island rum cocktails help to protect you from any hesitation.
Take a look at the perks of paradise below to discover why you should consider Mauritius, the Hawaii of Africa, according to the Huffington Post, for your next holiday, beachlover or not.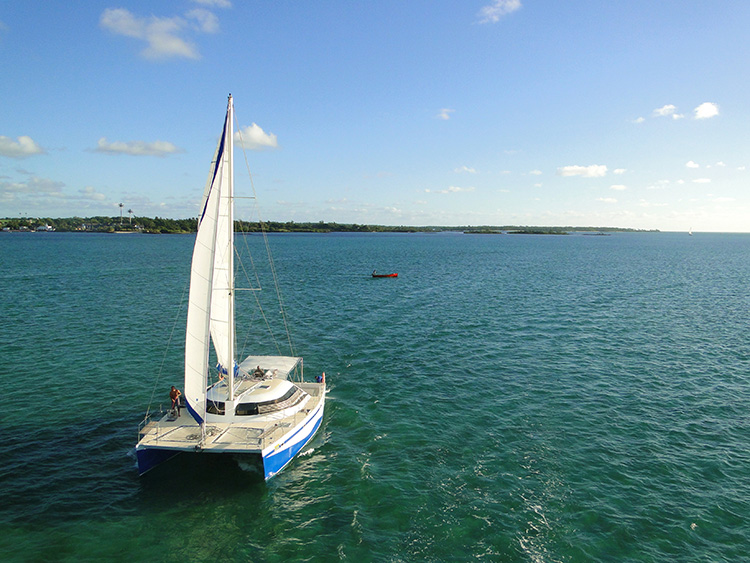 The Perks of Paradise
______________________
1. Warm water the colour of the Powder Blue Tang
Mauritius is the Land of the Water Sport – the place to spend hours scuba diving, snorkelling, sea kayaking, sailing, paddle-boarding, windsurfing, kitesurfing and surfing.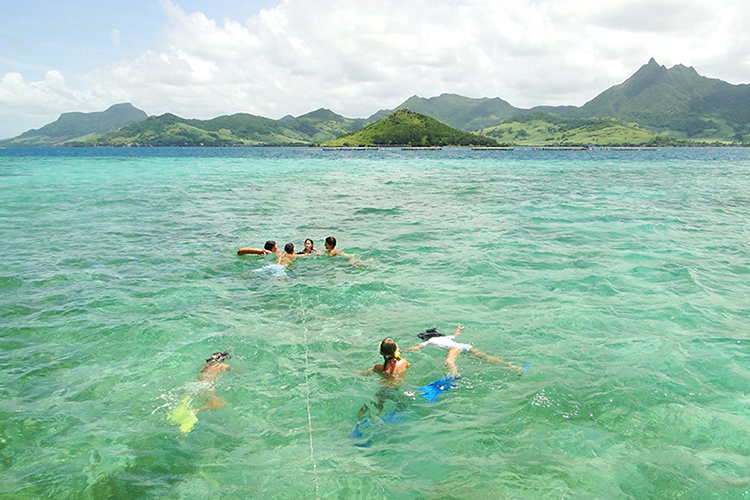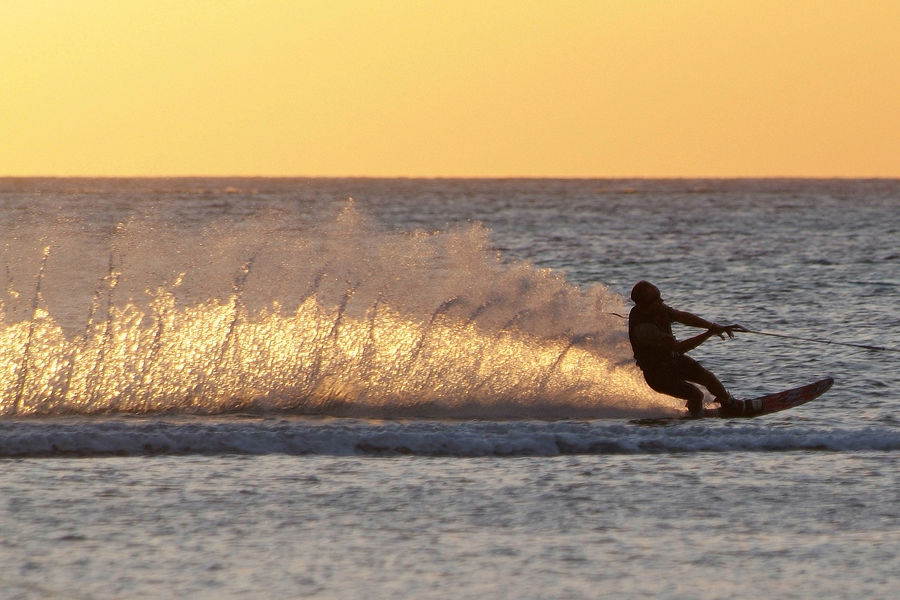 above: Water-skiing at 20° Sud
A near complete pirouette of coral reef encircles Mauritius. Urchins, anemones and gorgonian fans adorn seascapes of volcanic craters, coral-dusted chimneys and dramatic pinnacles. Drawn to the underwater universe, clown, trumpet, and box sway to the whim of a soft current. Preferring deeper waters, barracuda, marlin, sailfish and yellow fin tuna trawl the cobalt blue, tempting deep-sea fisherman into the depths. Sharing the expanse with these robust fish are the ocean's true giants – escaping the harsh Antarctica, whales wallow in the warm Indian Ocean. Bottlenose and Spinner dolphins take a more relaxed stance on life, lingering in the docile bays of the West Coast, allowing bathers and snorkelers to admire them beneath the surface.
Sub-perk: The island's lagoon is surrounded by a large coral reef, which keeps the bigger, meaner sharks out of the lagoons, further away from the coast. The odd shark that makes it into the lagoon tends to be smaller and harmless, and quite beautiful, and safe, to view on your underwater adventures. You are more likely to be hit by a coconut than attacked by a shark…
Explore: Mare aux Vacoas is the biggest natural water reservoir on the island and a particularly great spot for diving.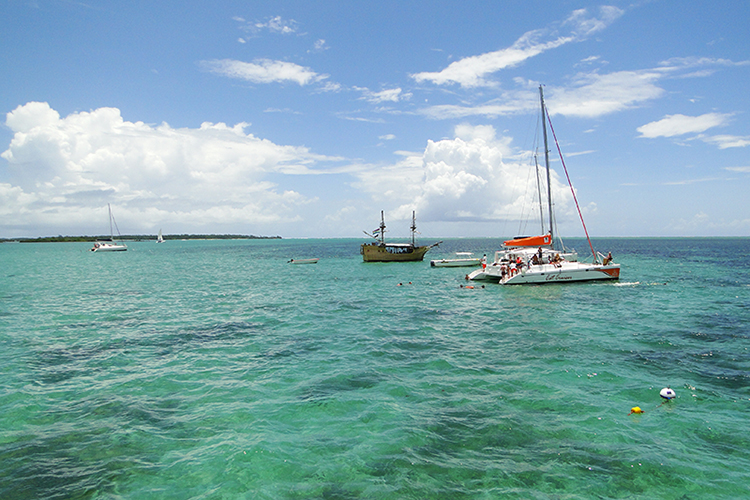 3. It's yours, all yours
The beauty of being thousands of kilometres out in the Indian Ocean is just that… being thousands of kilometres away from everyone else. Big island resorts rob you of this feeling of getting away from it all, while places like 20° Sud, the first boutique hotel and only Relais & Châteaux property in Mauritius, set on the north coast, are wholly set up to cushion you from other travellers.
Mauritius may not be as wild and uninhabited as, say, the Seychelles or the Maldives but 20° Sud has found that one secluded corner to rival the surrounding Indian Ocean islands – on a sheltered private beach hidden within an old coconut grove on the water's edge. The hotel's Belgian owners, Michel and Anne Bourgeois, were looking to create something more intimate, where couples could luxuriate in peace and quiet in an otherwise rather popular paradise.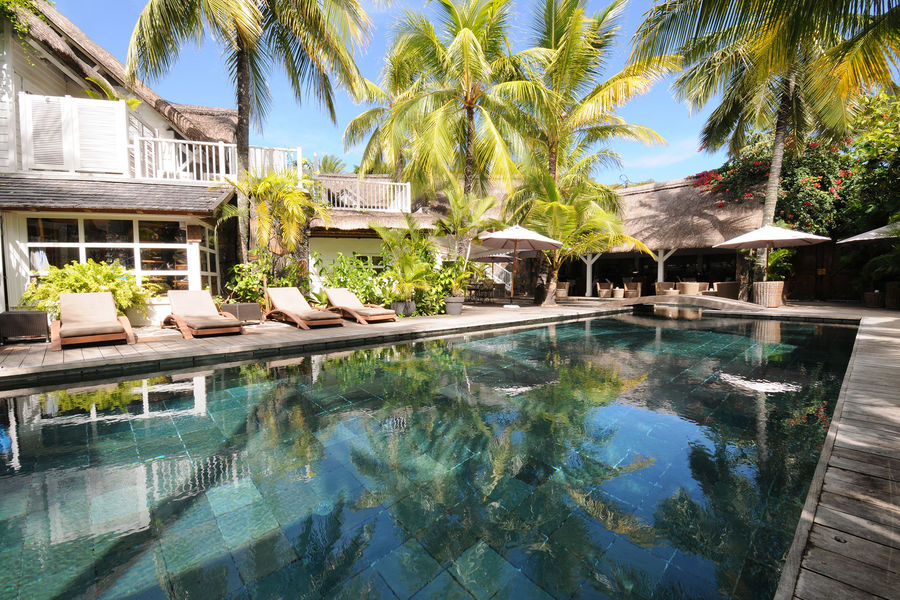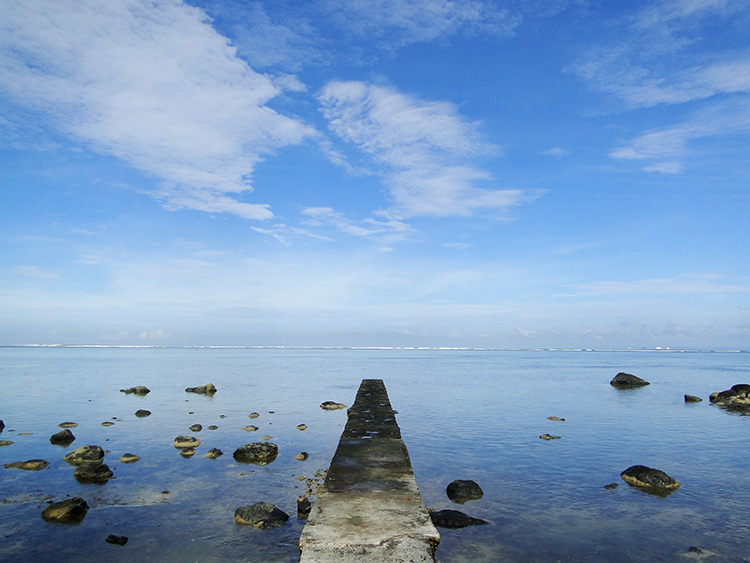 4. Remote, but easy to get to…
Air Mauritius recently added four new routes, Air France expanded service, and Emirates offers double daily trips from Dubai. Most foreign nationals don't need a tourist visa for Mauritius, but be sure to double check before your trip.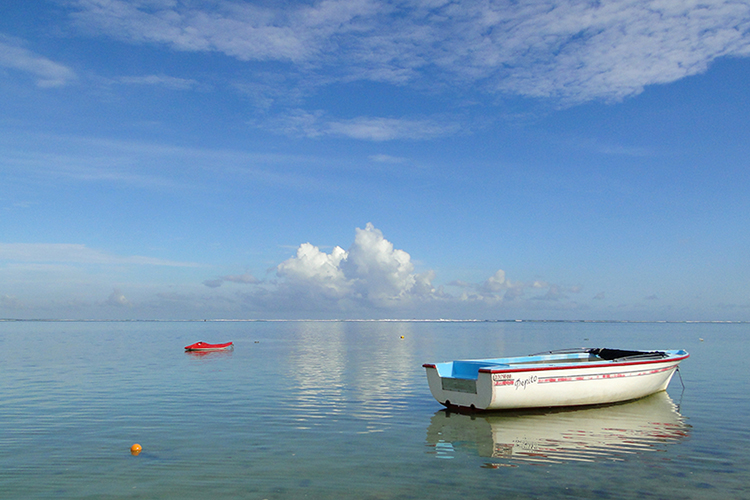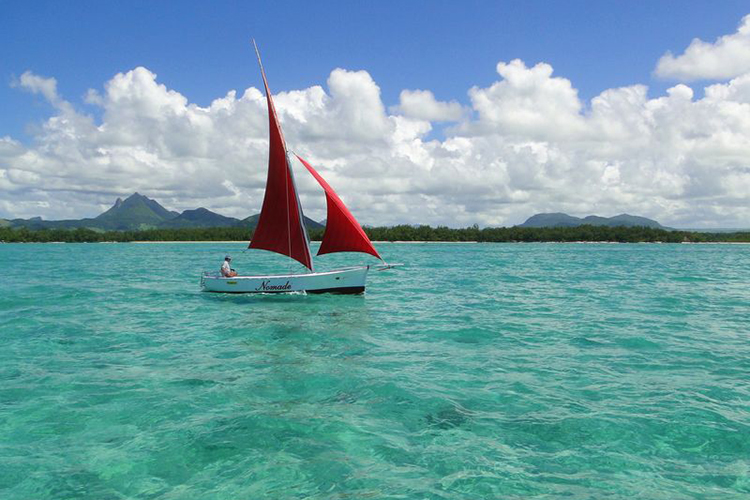 5. Love as nature intended it to be
The remoteness of island life and more particularly 20° Sud lends itself to relaxation and romance – two of the main reasons we humans travel, right? Private cruises and dining experiences, couple's massages, sundowners and romantic walks on the beach… the island of Mauritius has all the makings of a romantic tale. Think more The Blue Lagoon than Titanic…
"They swim naked over coral reefs. They run in a cathedral of trees. And the warm winds, the tropic moon, the silk sand conspire to enchant them. When their love happens, it is as natural as the sea itself, and as powerful. Love as nature intended it to be."
Sub-perk: Mauritius was voted the World's Leading Honeymoon Destination in both the 2012 and 2013 World Travel Awards.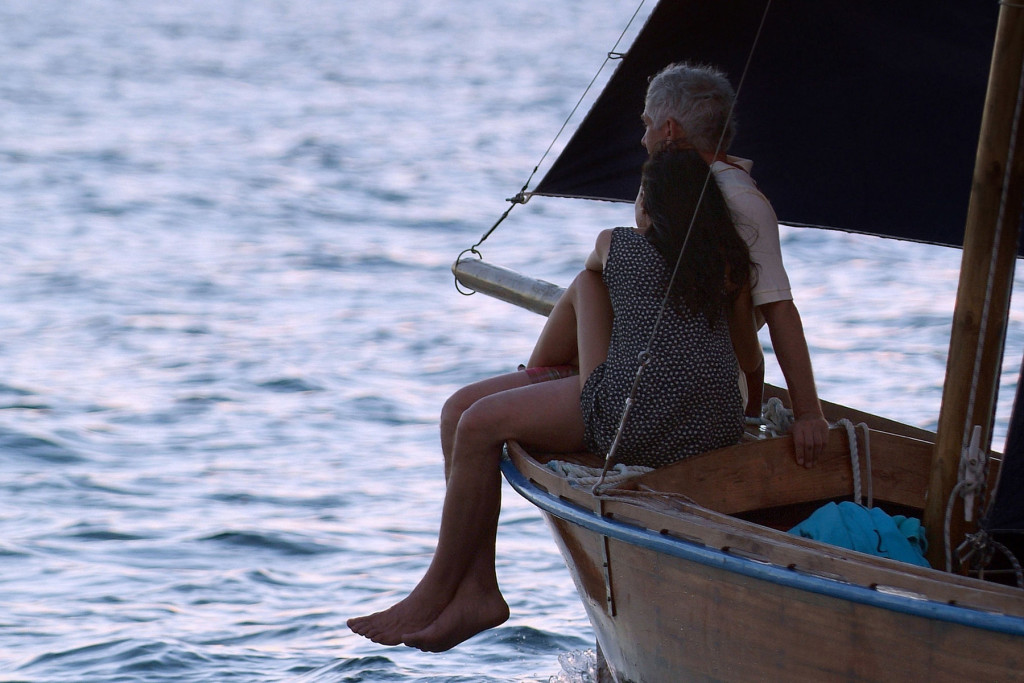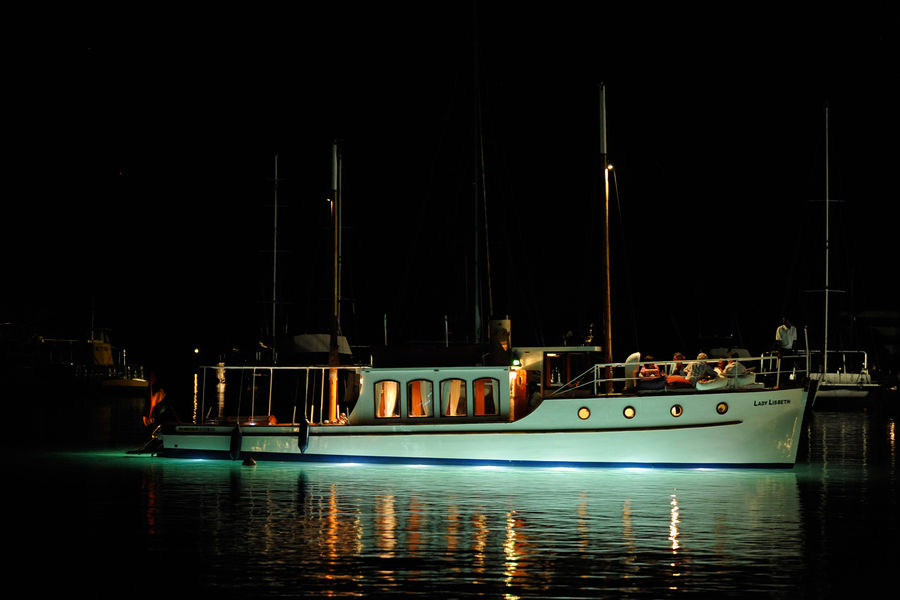 If oceans are still not your thing, or remain something you would prefer to look at, rather than look out from, there are many other unique corners of the island of Mauritius to visit.
10 Other Things To See in Mauritius (besides the ocean)
Tamarind Falls – Explore the highest waterfall in Mauritius on a hike or canyoning adventure.
Chamarel Seven Coloured Earths – Created by the uneven cooling of the molten volcanic rock, the variations of colourful sand are a unique sight.
Black River Gorges National Park – The island's only national park, this wild expanse is home to many endangered plants and animals.
The botanical magic of the Sir Seewoosagur Ramgoolam Botanical Gardens begins with the long pond of giant Amazon water lilies – said to be robust enough to hold a small child without sinking.
Trou aux Cerfs – Walk to the edge of this grand volcanic crater, for a glimpse into life millions of years ago. The crater is 85m deep and 200m wide.
Grand Bassin, a holy lake for Hindu. It is said that the water inside the lake communicates with the waters of the holy Ganges of India.
Frederica Nature Reserve – Explore this mountainous reserve in Domaine de Bel Ombre on hikes or quad bikes, 4×4 or Segway.
Ile aux Aigrettes – Off the southeast coast of Mauritius, the island is home to thousands of endangered species and giant Aldabra tortoises.
Visit Port Louis, the capital city in the north. It's an experience that will give you a better insight into the island and the spirit and customs of its people.
Mauritius has a long rum and tea-making history. Visit the Rum distillery at Rhumerie de Chamarel and the Bois Cheri Tea Estate to taste their black vanilla tea.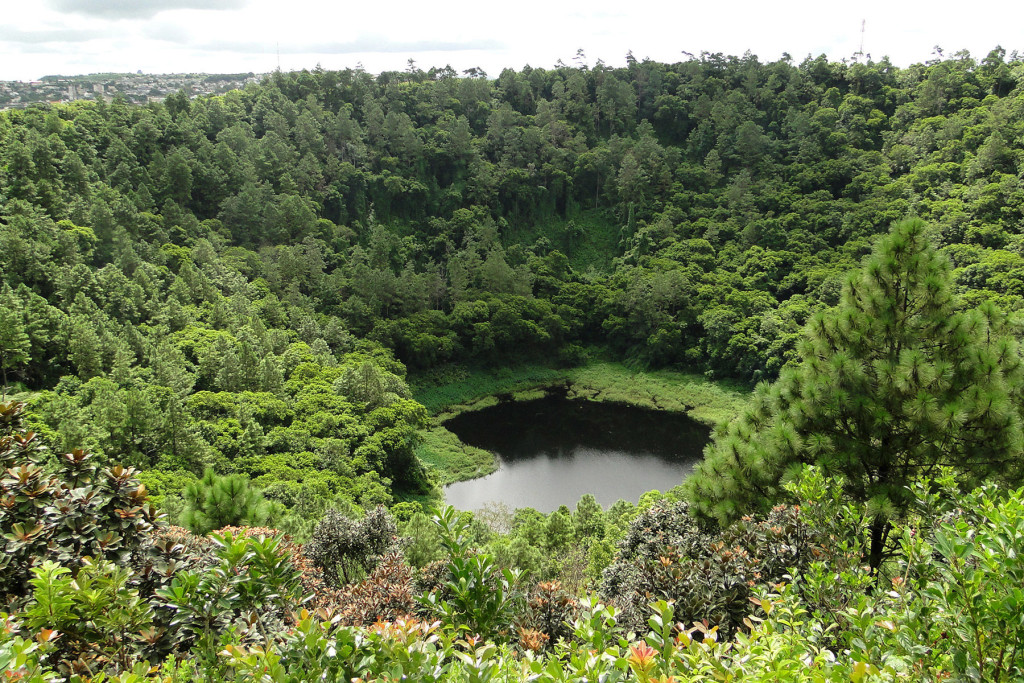 above: Trou aux Cerfs