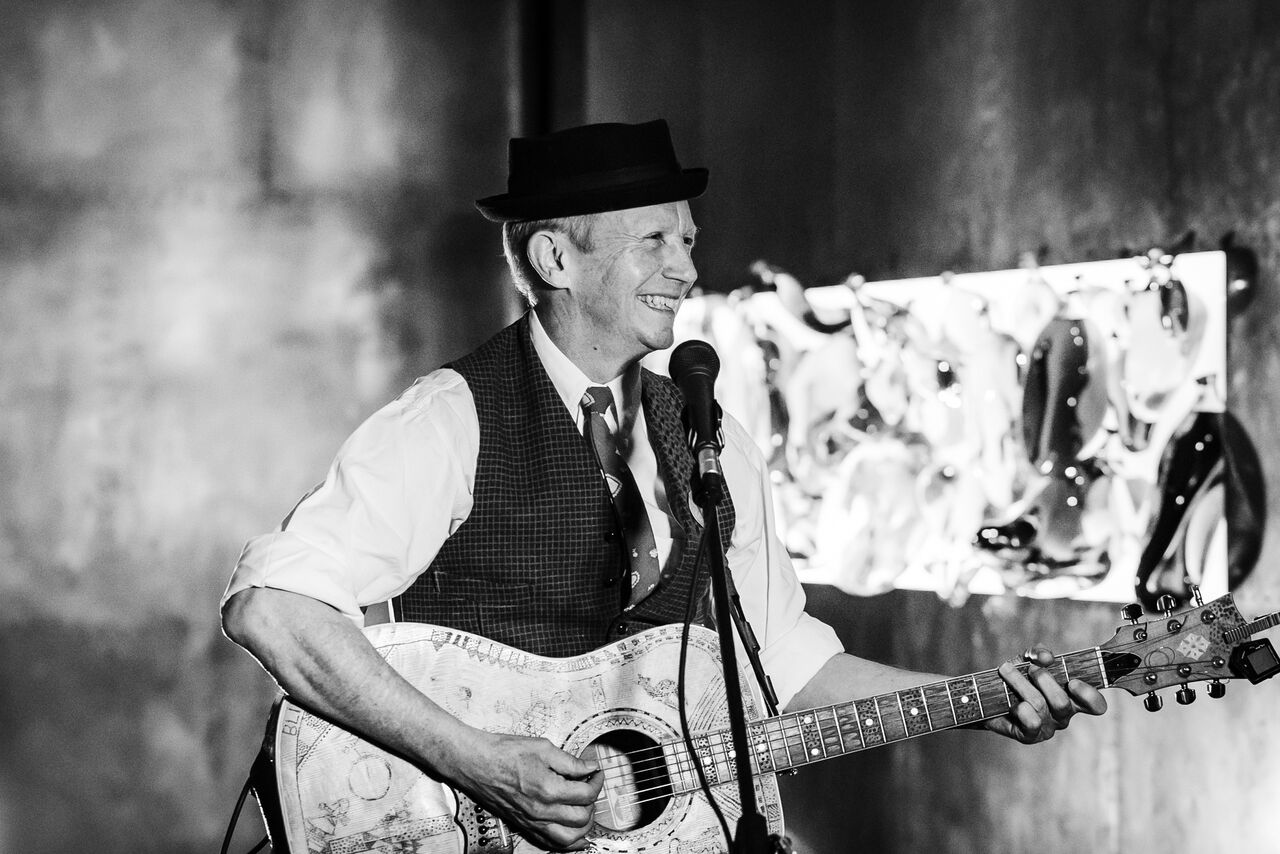 If we've realised anything, listening to the musicians of the Ellerman Sessions, in that private wine gallery or terrace by the sea in Cape Town, it's the power of music. Good music. Some of the best, you could say. Every musician has had a story to tell, a part they've played in the creation of the South African identity. A South African sense of pride.
Our recent engagement in this part of the country – separate to the food and wine, the land and people that we have gotten to know just as intimately over the years – has shown us many things about music. Its power to join people together, to impassion them, to inspire and give hope, and to narrate the history of the country, passing it on from generation to generation in ways that entertain.
It's how music has been used in the country during good times and bad and it continues to be the South African way… to turn to song.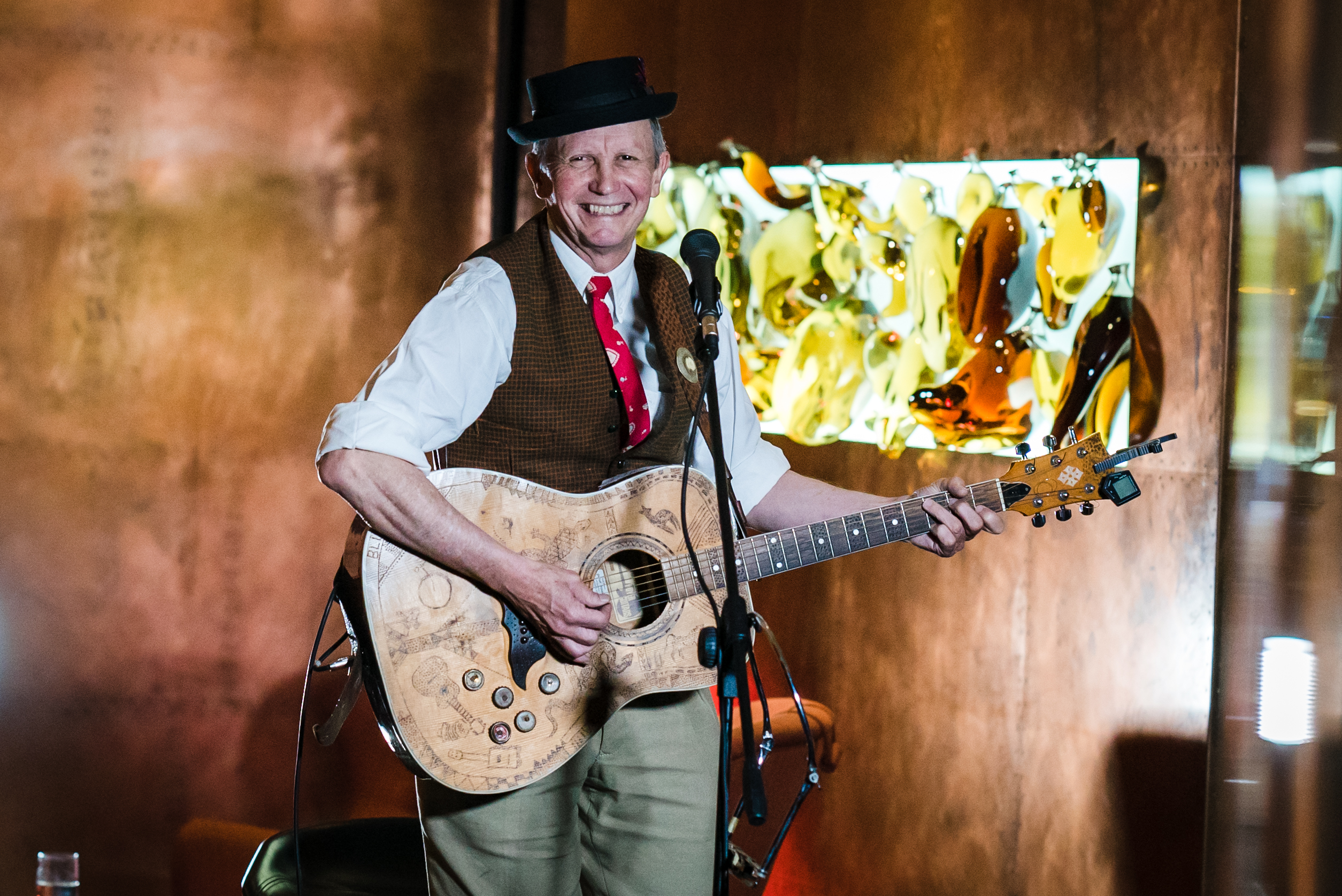 One man many South Africans know of as a troubadour who broke the rules and facades, sang the stories of small town South Africa, poked fun and ran around with his red veldskoen and the 2.5 litre 5 cylinder Volksie bus… is David Kramer.
The final musician to play at Ellerman House for the year. A legendary South African entertainer, playwright, director, singer and songwriter.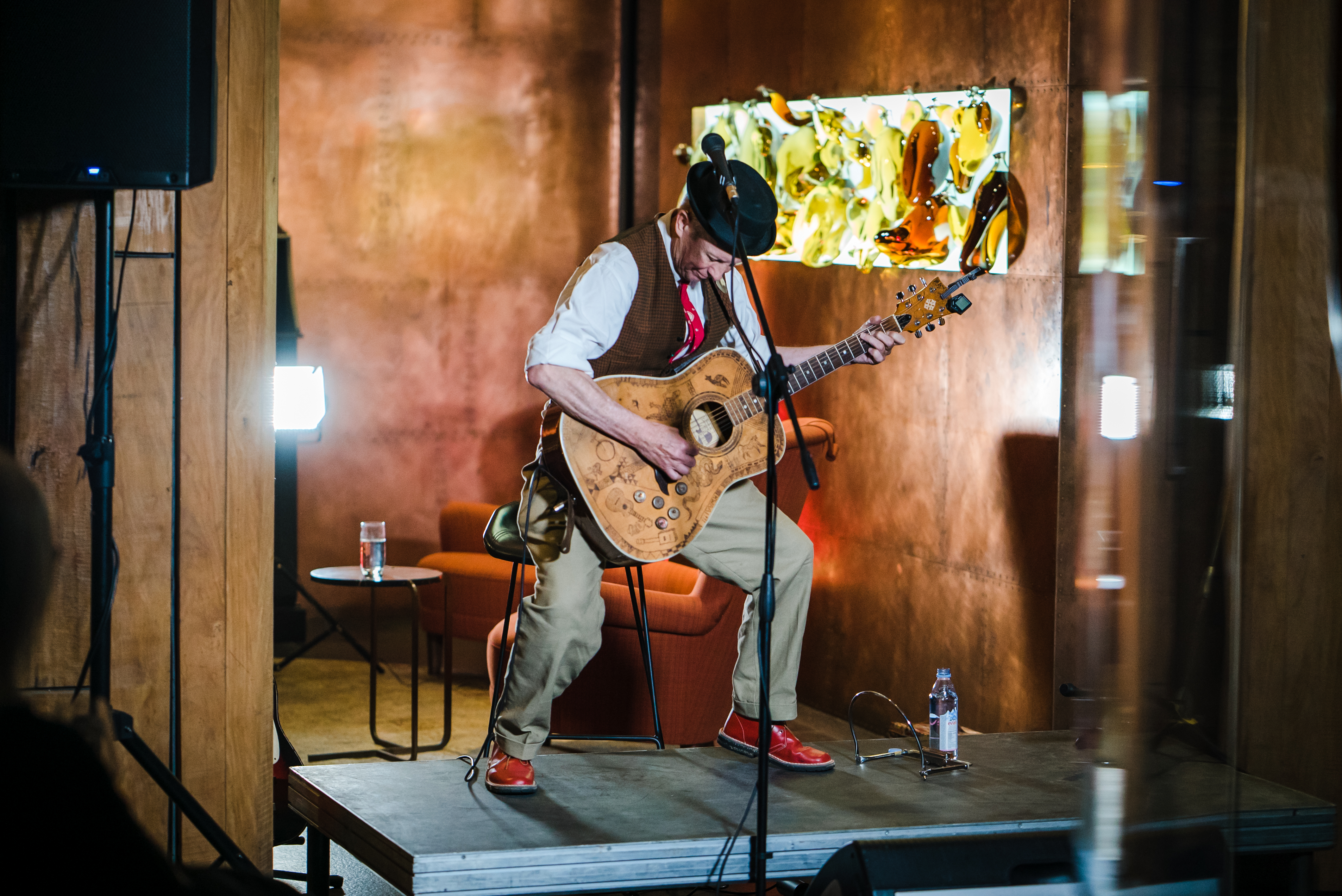 Perhaps you saw him in the newly-released Johnny Clegg Tribute music video, singing beside another musical great, Vusi Mahlasela. Perhaps, like many in the audience that night, you know every word to his songs and have sat in the front row at his plays, like his musical with Taliep Petersen, District Six, or Kat and the Kings, or Langarm.
Whatever your history with David Kramer, sitting in front of him in this dimly-lit wine gallery, his voice and guitar spinning theatre through time and space, it's not hard to feel as though you've always known him.
It's in part the power of these Ellerman Sessions, their intimacy and focus on the stories behind the songs. But it's also testament to Kramer himself, his warmth, his salt-of-the-earth nature, his light, jovial spirit.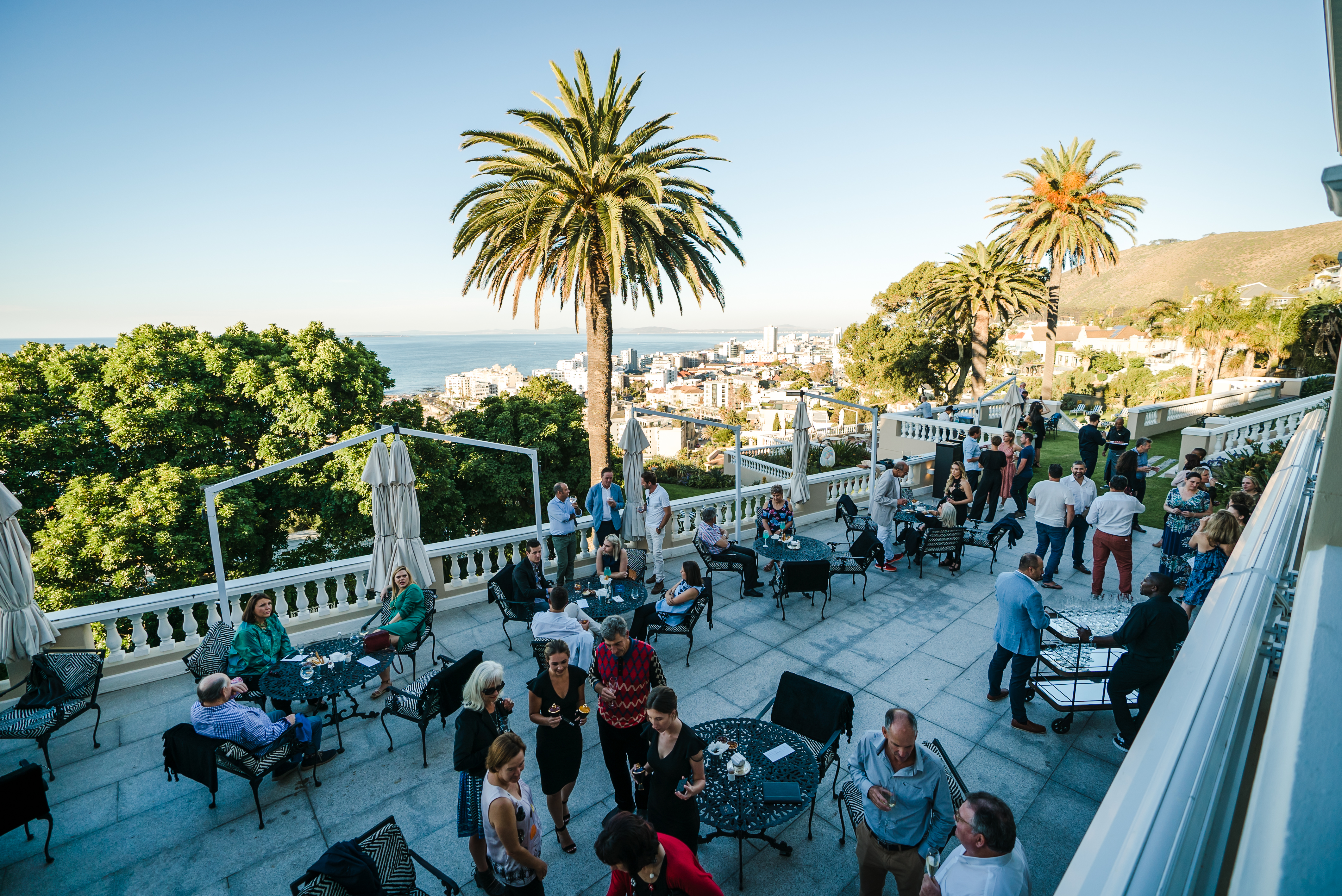 As we sit with him, he talks of nights spent with Paul Simon – even Bob Dylan gets a mention, but that may or may not have been the first of Kramer's quick wit. The minute he mentions Dylan it's hard not to see it… the likeness. The harmonica, the guitar, the tales to the tunes, their poetry, their lyrics… sometimes deep and significant, sometimes silly and light.
It's clear Kramer is a lover of words and poetry, using them not only to tell stories but to push limits, even if it means having songs banned, using them to disrupt, to merge worlds, mixing English and Afrikaans, and to tell the truth. Over his career, Kramer has pushed to bring authenticity to Afrikaans music, a new realism. He looked inward at South Africa, rather than overseas. It's what gave him inspiration for his famous song, Royal Hotel, he says.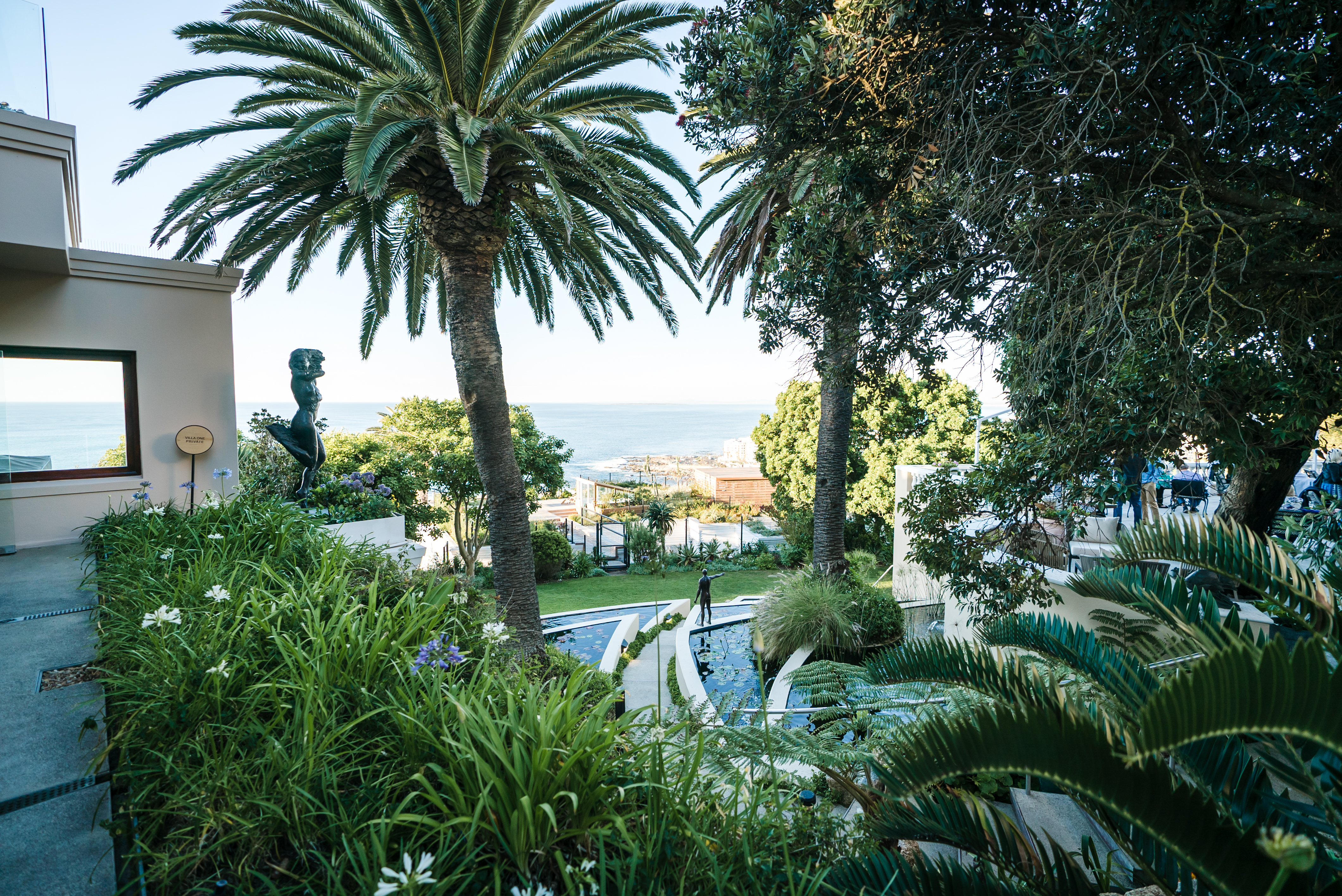 Sitting with him in a Royal Hotel of another kind… at Ellerman House, with South African wines and locally-inspired foods, mountain and sea outside, and a musical great inside, there is a feeling of everything coming together. Of a celebration that transcends the song and dance and encompasses all the ways the country breathes and grows, cries and laughs, moves and shakes. A celebration all wound together by the power of music.
David sang us out for the last Ellerman Session of 2018, but we can't wait to return to Ellerman House for another season next year. Watch the Ellerman House blog for more info.