Most people know about the weird upside down trees and long-limbed monkey people; the baobabs and the lemurs, the images that mark the postage stamps of this faraway Indian Ocean island.
But if you research the destination of Madagascar for long enough you will uncover a rather peculiar anomaly, one that makes you wonder why more children's books and colonial explorers' tales didn't tell you more about it before.
It was the General Manager of Anjajavy L'Hotel in Madagascar, Cédric de Foucault, who first alerted me to this natural phenomenon – the lesser known Tsingy, a maze of rock formations that are surely a throwback to the age of the T-Rex. Or the Lemursaurus.
For a better understanding, take a look at National Geographic Photographer, Stephen Alvarez's images of Madagascar's Tsingy de Bemaraha National Park and Reserve, a natural city of limestone towers that rises up out of the west of the island.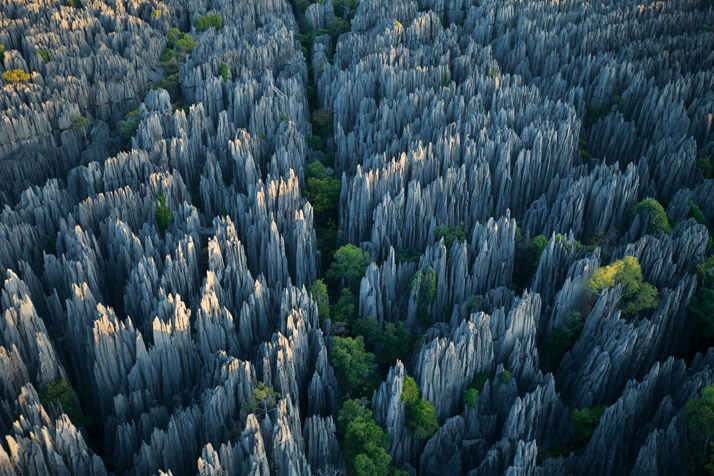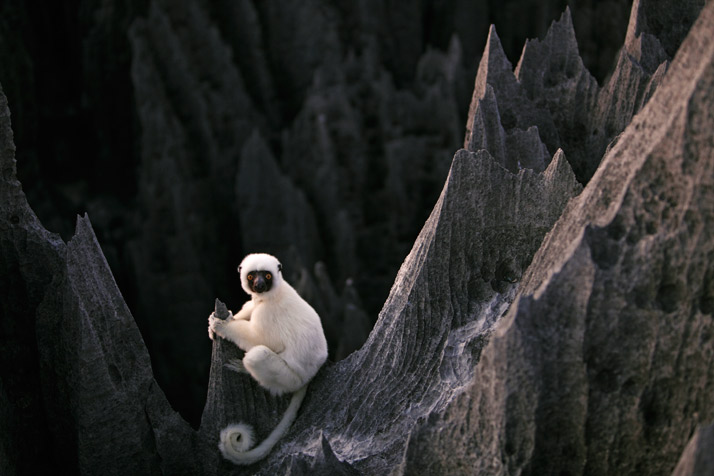 Above: Images by Stephen Alvarez. View more here.
Seeing Madagascar through Cedric's eyes, the island comes alive. Hidden corners leap out from the shadows, like the black and white indri that refuses to be a mere wallflower in the garden of this paradise.
And what does living and working in paradise look like? You'll find all your answers in our 10 Questions with Cedric below.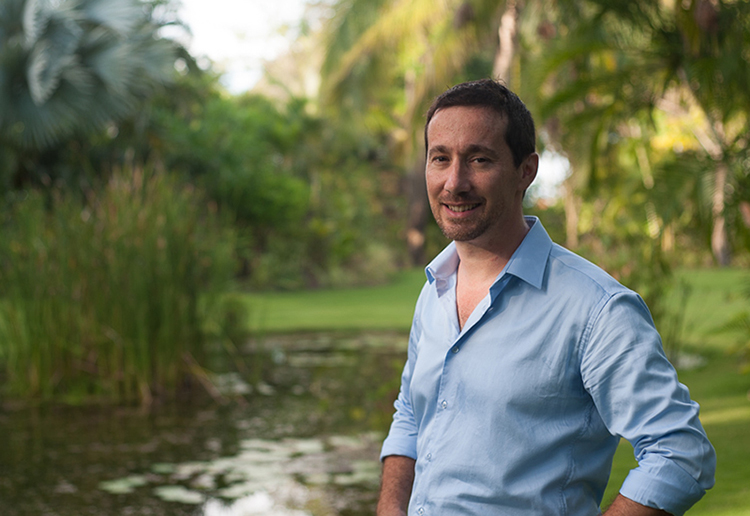 10 Questions With Madagascar's Cédric de Foucault
1. Five important things to remember when living on a remote island?
Know why you are here: you will need to remind yourself of it in lonely times.
Be safe: you are in a remote place so access to emergency services is not easy.
Keep it clean: avoid polluting any source in a semi-closed system.
Respect what nature has to offer: Access to resources is not as simple as in town, they can be limited. Avoid waste. This is in respect for the source which is generally nature and also for the people who are taking care of the land.
Build trust:Bond genuinely with the people who share the land with you. We all need each other.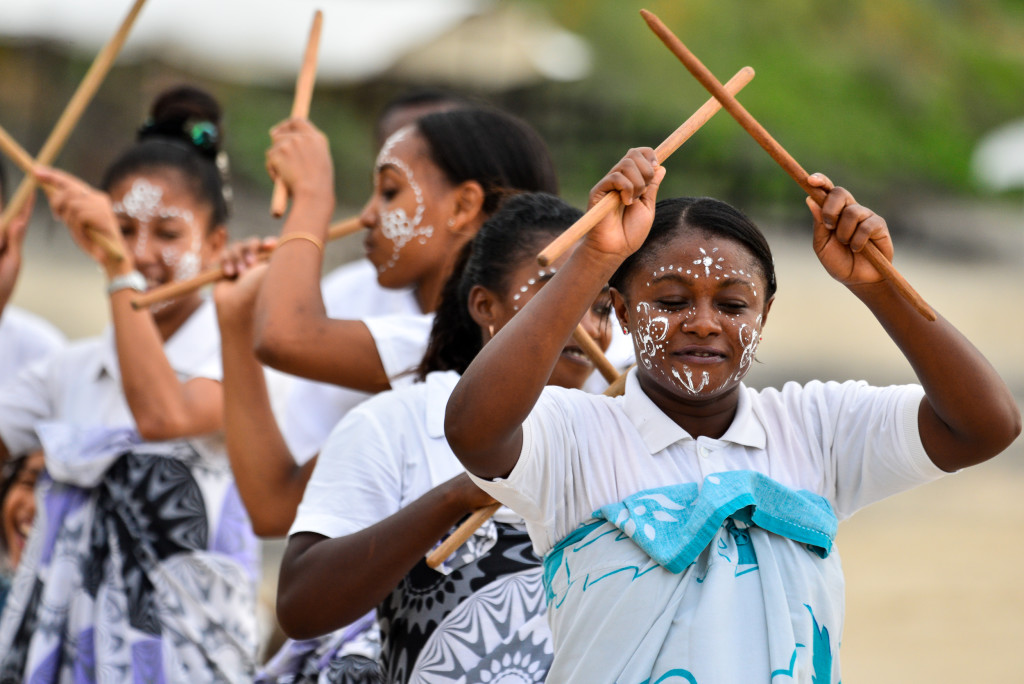 2. Five things travel and island life have taught you about yourself, life and love?
Sharing brings happiness. Give of yourself.
Life needs diversity to be resilient. Be open to tolerance. This will help you to adapt and to stay smart.
Having a land to belong to is a way of bonding between you and your family and your environment over time… as though you were going to live for thousands of years.
Nature is a model for health, protect it.
Having the concern for others in mind will help you keep the ecosystem running harmoniously. I think that this is what love is about.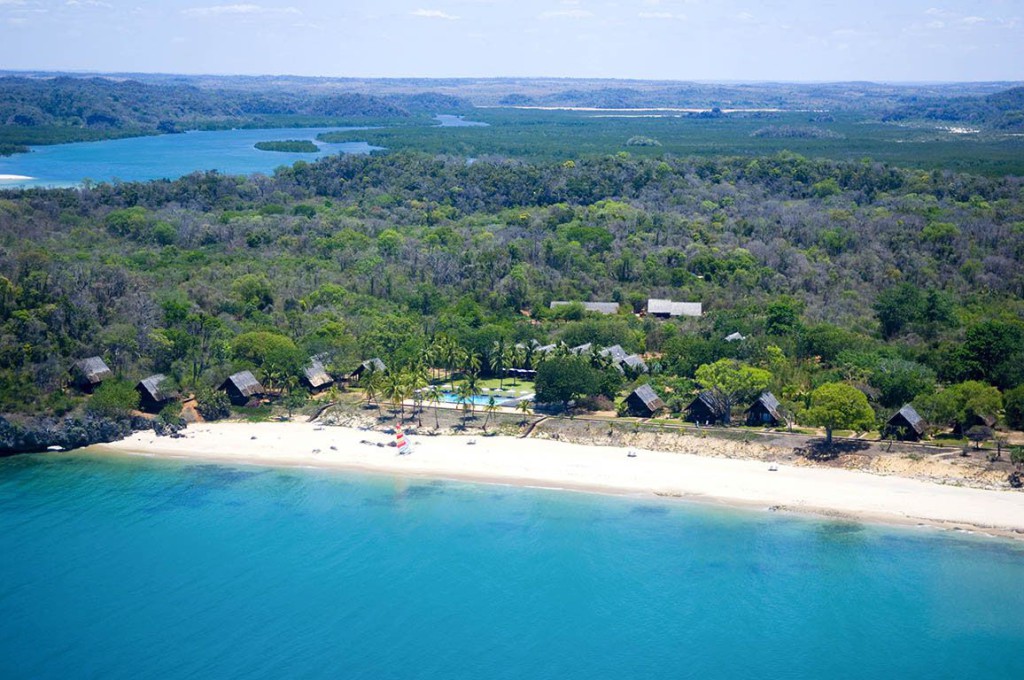 3. How did you come to work at Anjajavy?
Anjajavy is a love story between several families and this beautiful land. My family has been in Madagascar for more than a century, since 1894. We own a charter company, a tour operator and a hotel management company on the island. We met Dominique Prat, the creator of Anjajavy le Lodge, in 2009. Because of the 2009 political crisis, tourism in Madagascar was facing difficulties. The hotel was having a hard time. Dominique wanted to collaborate with us to externalize flight operations with his hotel and to get consulting for the management side.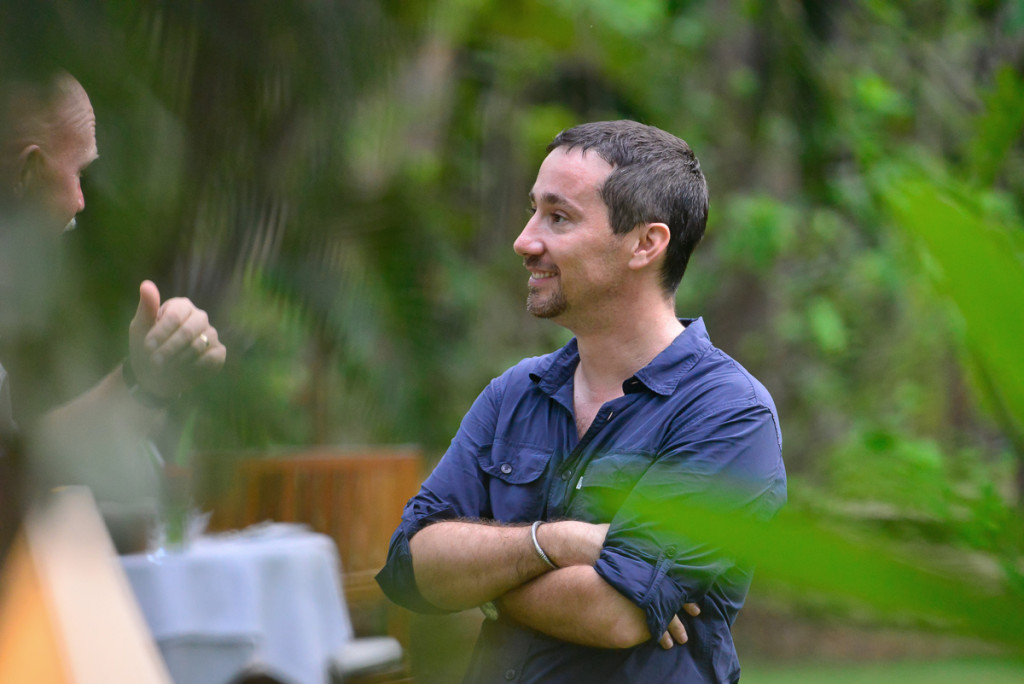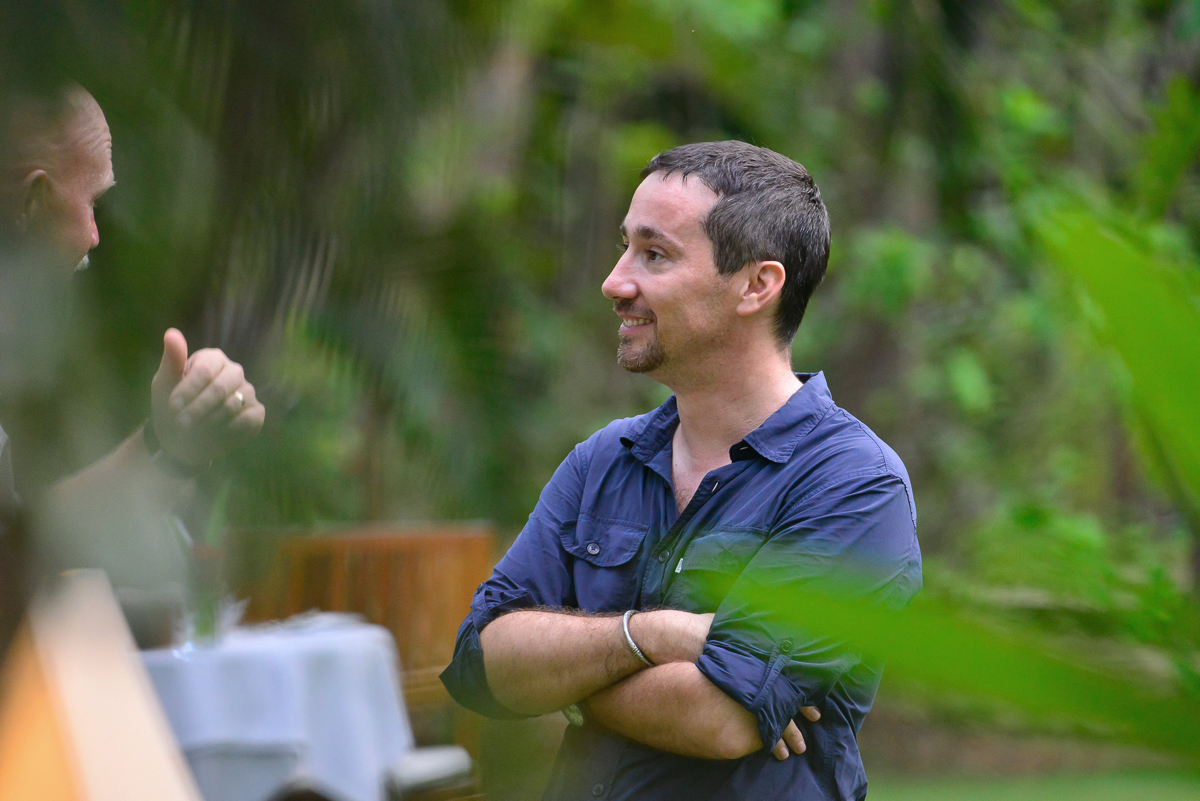 As soon as we discovered Anjajavy something very strong started between Dominique Prat, my father, Bruno de Foucault, who managed the airplane company and myself. It was a passion for quintessential Madagascar. Soon after that, I was offered the position of GM of the lodge and established myself in Anjajavy with my wife, Hoby, and my two young daughters.
Since then, Amirali Rajabali – who my family has been working with for three generations – acquired the hotel. With Dominique Prat and Amirali Rajabali's son, Sameer, on the management board, and my father as a partner, we were able to lead the hotel to its present level.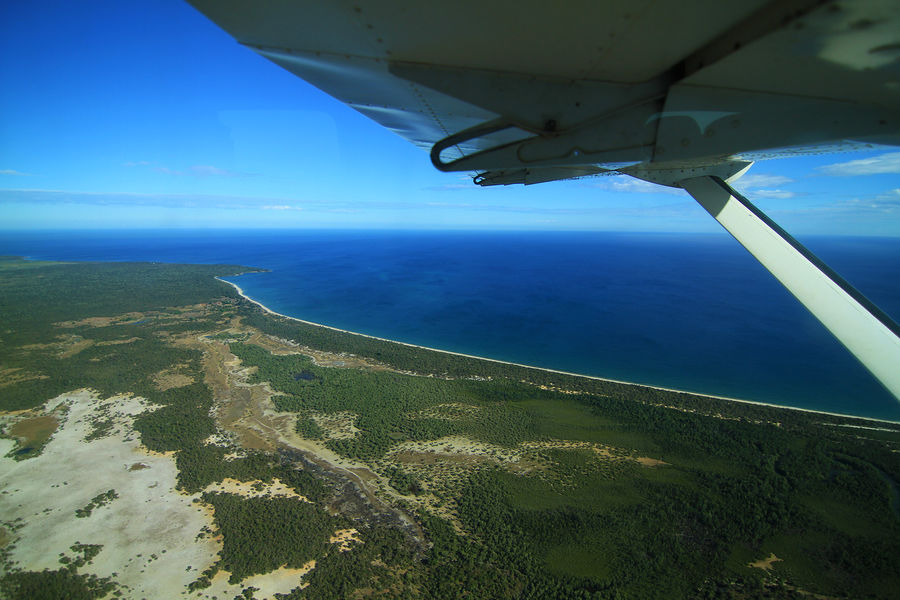 4. Favourite part about island living?
Working long term in such a remote, semi-closed environment gives you the opportunity of seeing the direct results of your efforts in the community and nature. I love the feeling of achievement it brings, especially in biodiversity conservation, sustainable development and cultural integration. Sharing it with guests in a beautiful nature reserve along deserted beaches is a blessing.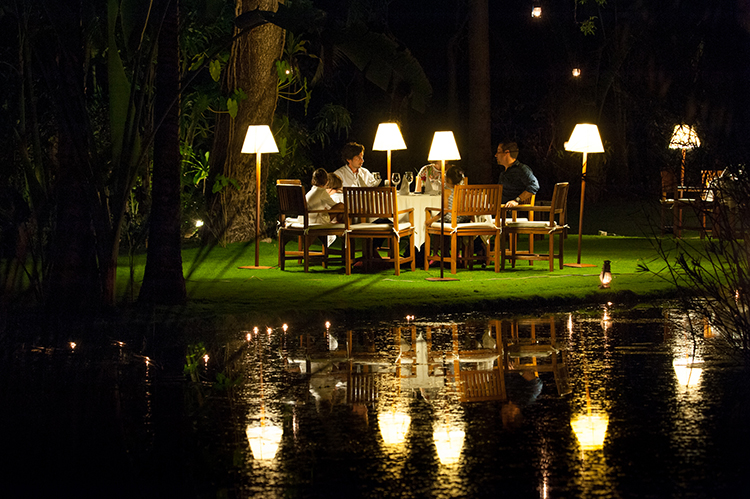 5. What's your favourite way to unwind on a day off in Madagascar?
Catching (and releasing) butterflies or snorkelling on a beautiful coral site with my two daughters and my wife.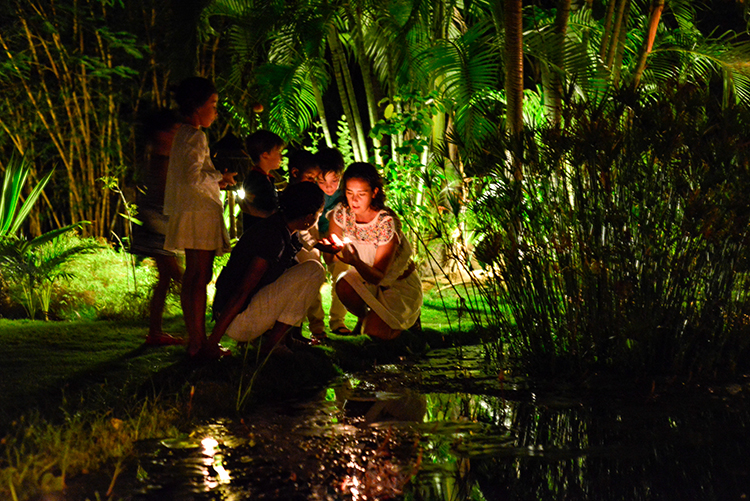 6. Most memorable moment at Anjajavy so far?
I am having a hard time to choose between these three: watching the very elusive fossa female in her mating tree with Bill and Melinda Gates; preparing a virgin beach inlet with Sam Branson for his wedding proposal; and taking care of an abandoned baby mouse lemur with my two kids.
7. There is a beautiful quote by Lord Byron that goes, "There is a pleasure in the pathless woods, There is a rapture on the lonely shore, There is society, where none intrudes, By the deep sea, and music in its roar: I love not man the less, but Nature more."
How do you find alternating between the stillness and isolation of Anjajavy and the hubbub of city life when you travel for work or pleasure?
I feel at ease both in the city and in the forest peninsula, I need both nature and technology, loneliness and the crowd, calm and rush. I am rural and urban, European and Malagasy. I like the changes of contexts because you can bring assets of one world to the other. You can instigate changes and introduce developments from one world to the other and vice versa. You become a vector, life becomes richer.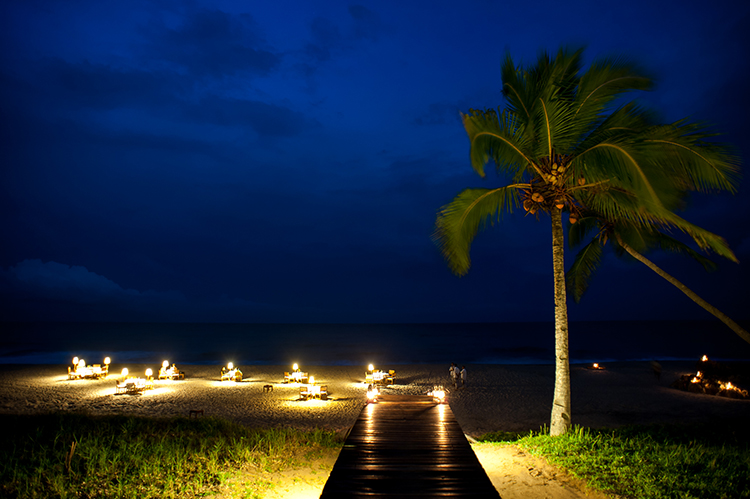 8. What has surprised you most during your time at Anjajavy?
I am surprised at how fast time can go when you are happy.
9. Favourite time of day at Anjajavy?
I particularly enjoy welcoming my guests in the dust of the Anjajavy airstrip. For many reasons, this special moment is always full of strong and positive energy.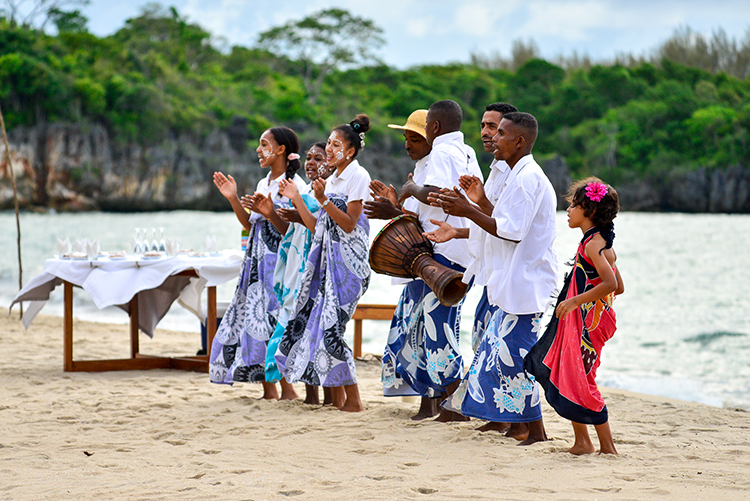 10. The best adventure so far has been…
Living in Anjajavy is the best adventure. Fighting forest fires, rescuing a pirogue man during the night, saving a baby from dehydration, helping a woman give birth, building a secondary school and managing the continuous improvement of the quality of the lodge.
And the next adventure will be…
Managing the conservation of the reserve after it increased its size in 2015 – from 1500 to 6000 acres, as well as many very exciting research projects in biodiversity.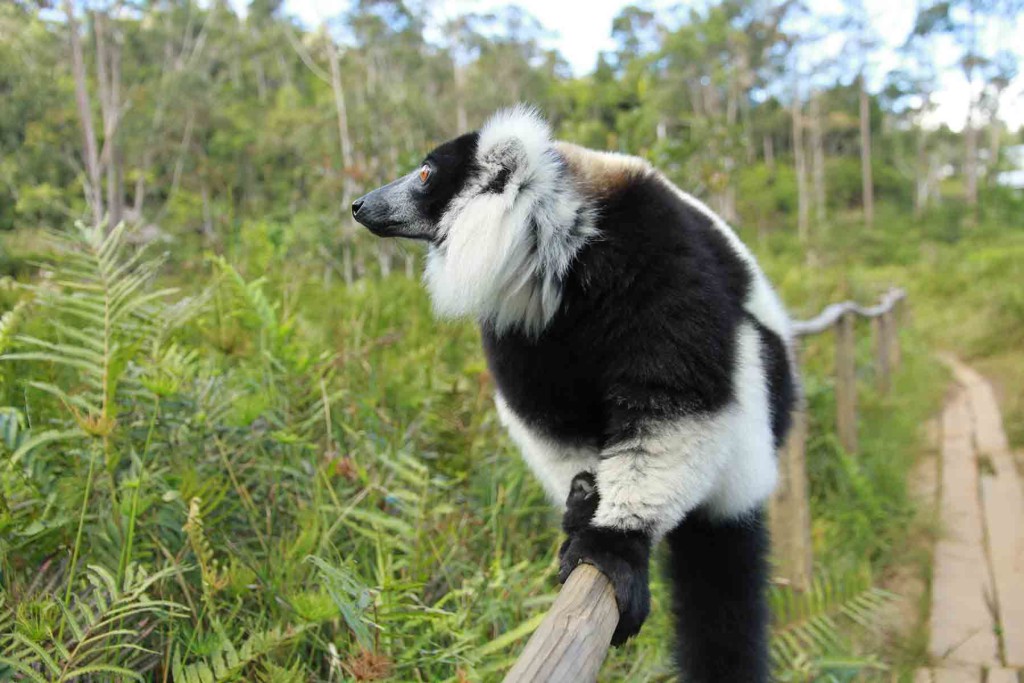 Contact us to find out more about Madagascar and planning a trip to this unique island off Africa's south-east coast.