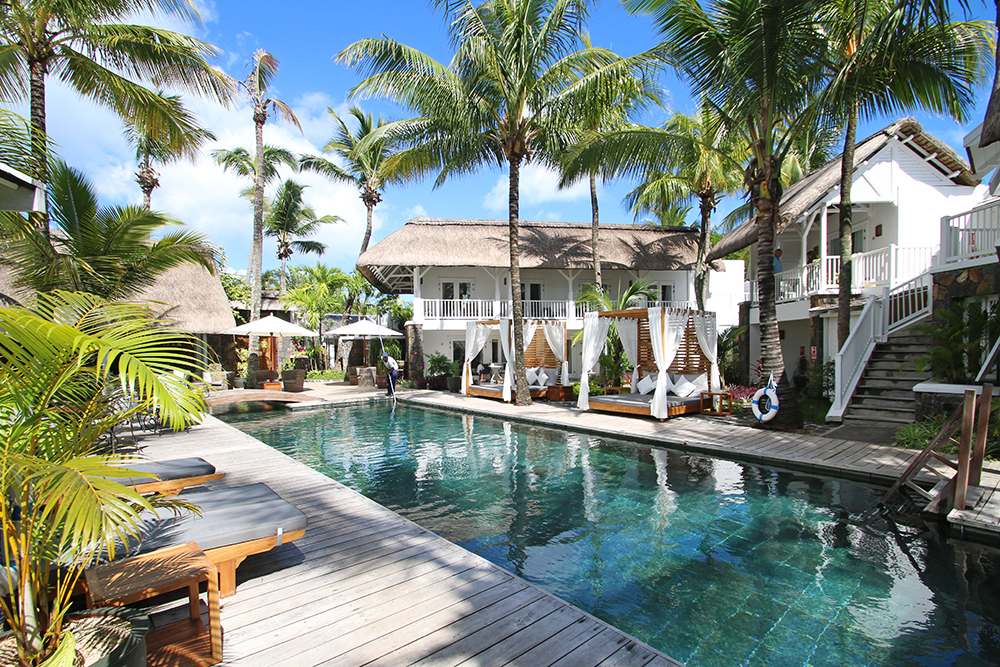 energyˈɛnədʒi/ – noun: the strength and vitality required for sustained physical or mental activity.
synonyms: vigour, life, spirit, fire, passion, ardour, sparkle, drive, zing, pep, pizzazz, bounce, fizz, oomph, get-up-and-go.
---
Energy is a peculiar creature. Never fitting one definition. Sometimes it's up. Sometimes it's down. Sometimes there's a reason for its changes; most times, perhaps. But occasionally it really feels as though it requires one serious nudge. We found our nudge on an island far from home.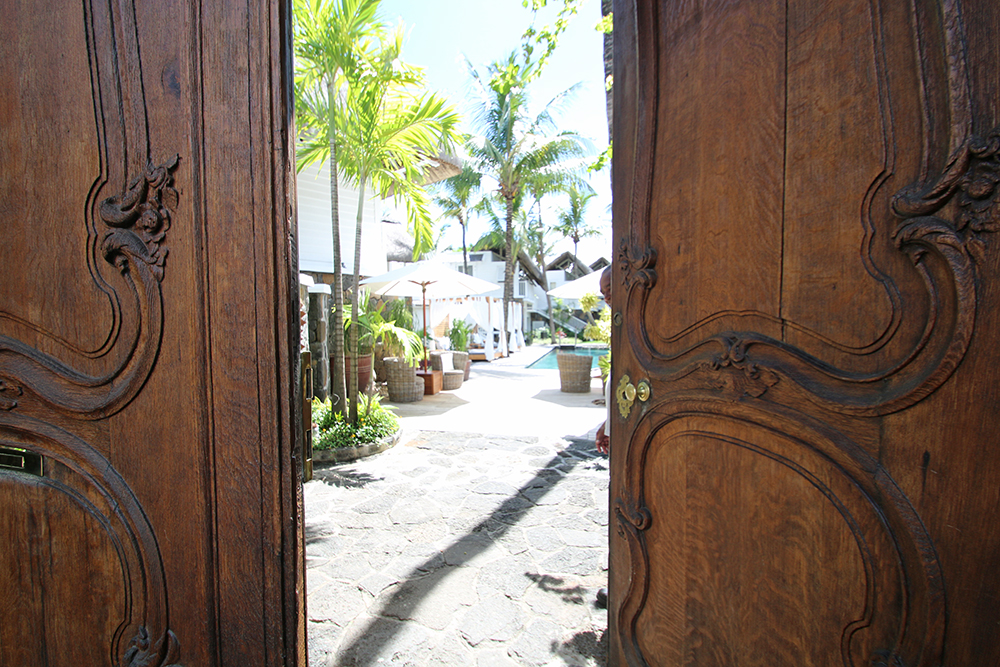 Landing on Mauritian soil, ocean saluted us even from the runway. It was hot and the sky was blue, perfect blue. Driving to the north of this faraway island in the Indian Ocean, flashes out the window shone with those deep green signs of life. Walking through the wooden doors of 20 Degres Sud, what shone were the faces on the other side and a pool reflecting the sun and trees, bathers and their cocktails, as though a whole world resided in it.
It stays with you for some time after you leave, this life, this island energy, and it has everything to do with 20 Degres Sud and its home on a beach in Grand Baie, with sand as white as coconut milk.
Here are six ways this boutique hotel will have you walking on water by the time the holiday is over.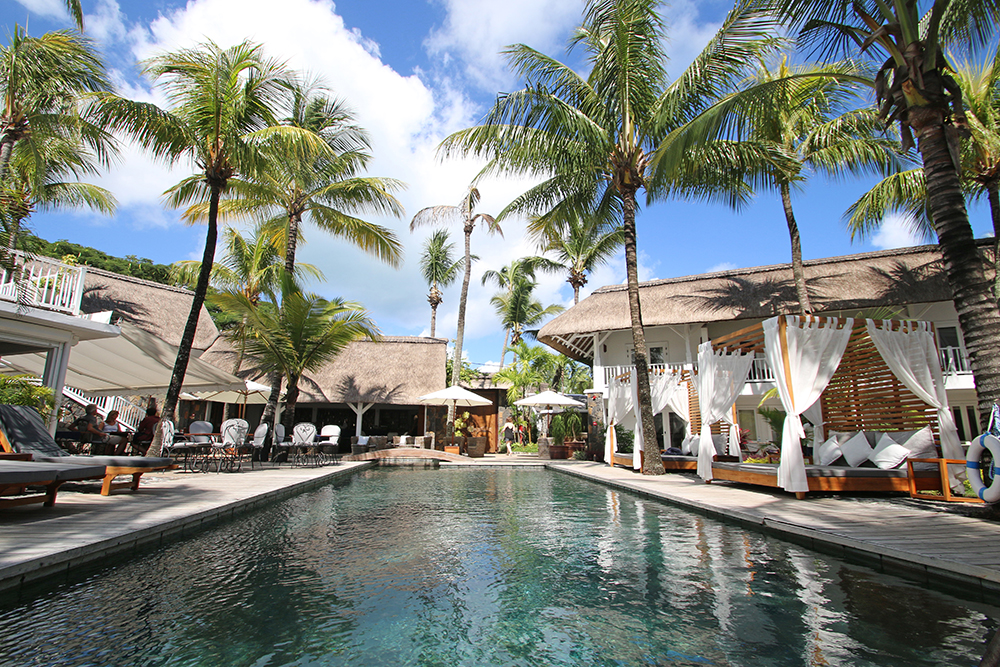 The whole "fall out of bed and into a pool" thing
It is quite something to step out of bed, onto your verandah and into a pool. There are rooms with private pools (not sure we need to say more on why that's a good thing). Call it flotation therapy or meer dolce far niente, but bobbing weightless beneath a blue sky, in the hot island sun, does the human body, heart, mind and spirit a world of good.
And now you're ready for the next step…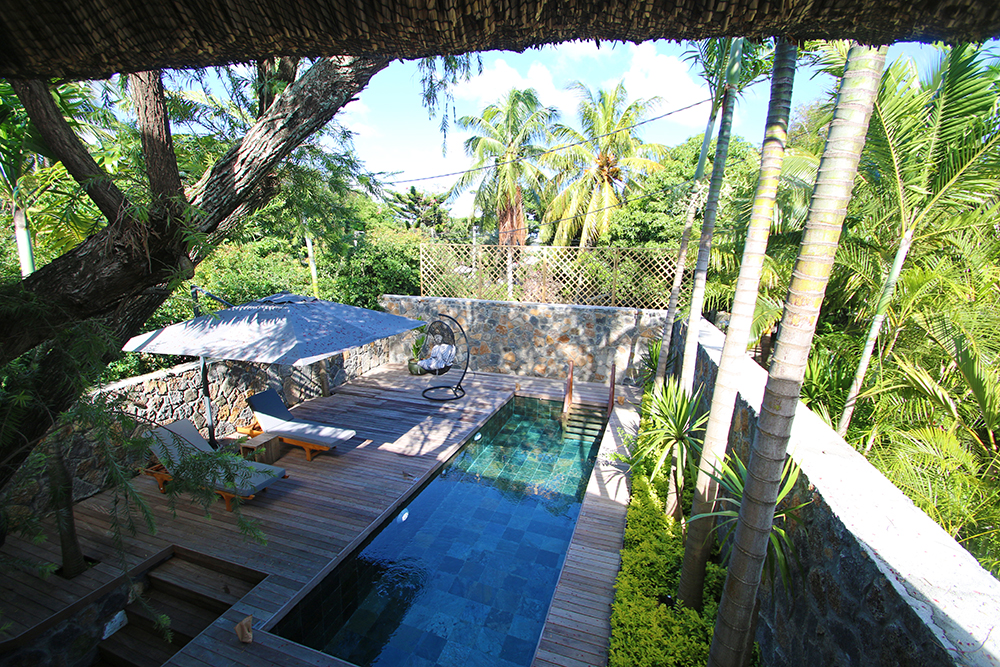 2. Being wild and free at sea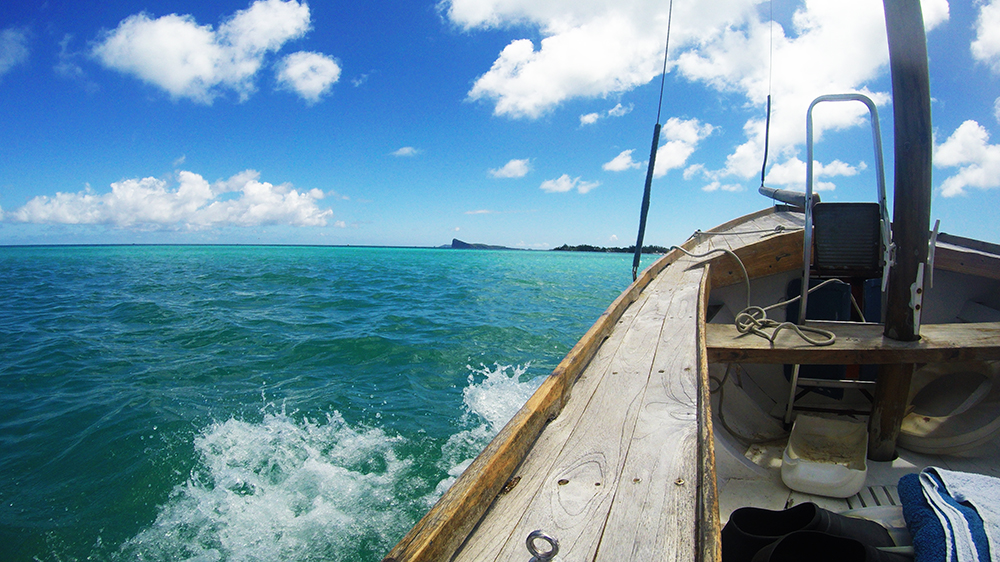 From the hotel, set on the water's edge, the whole Indian Ocean stretches out, with the calm waters of Grand Baie and the remote islets of Coin de Mire, Île Plate and Îlot Gabriel. We spent our days swimming in warm baby blue sea, snorkelling in the silence of the underwater world with trumpet fish and clown fish, kitesurfing and hobbie-catting (with experienced hands assisting), and feeling the freedom of soaring in the most romantic of pirogues.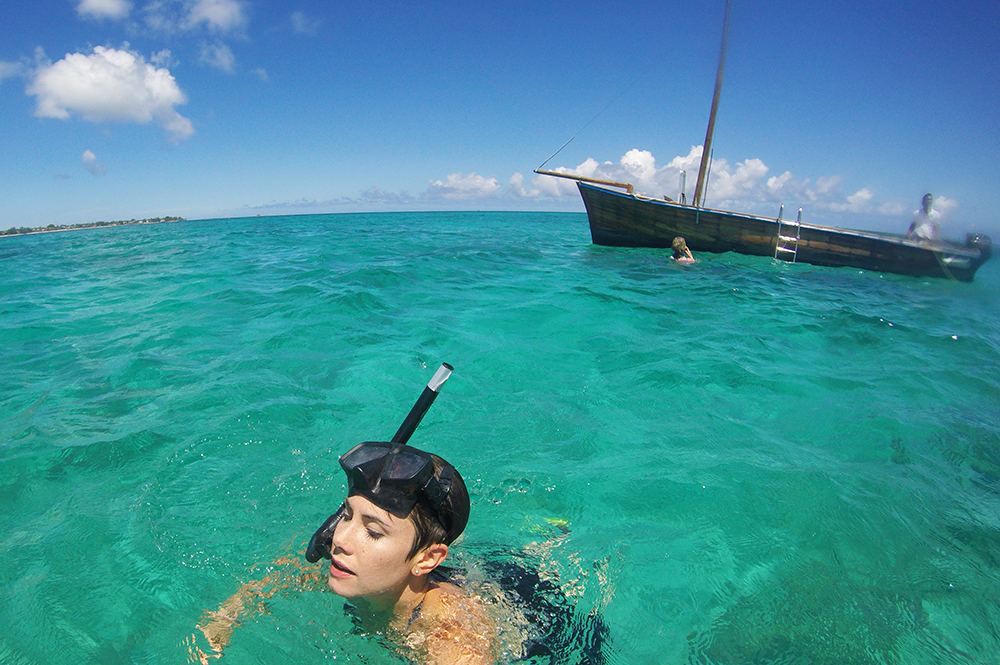 3. Sunshine, sweet sunshine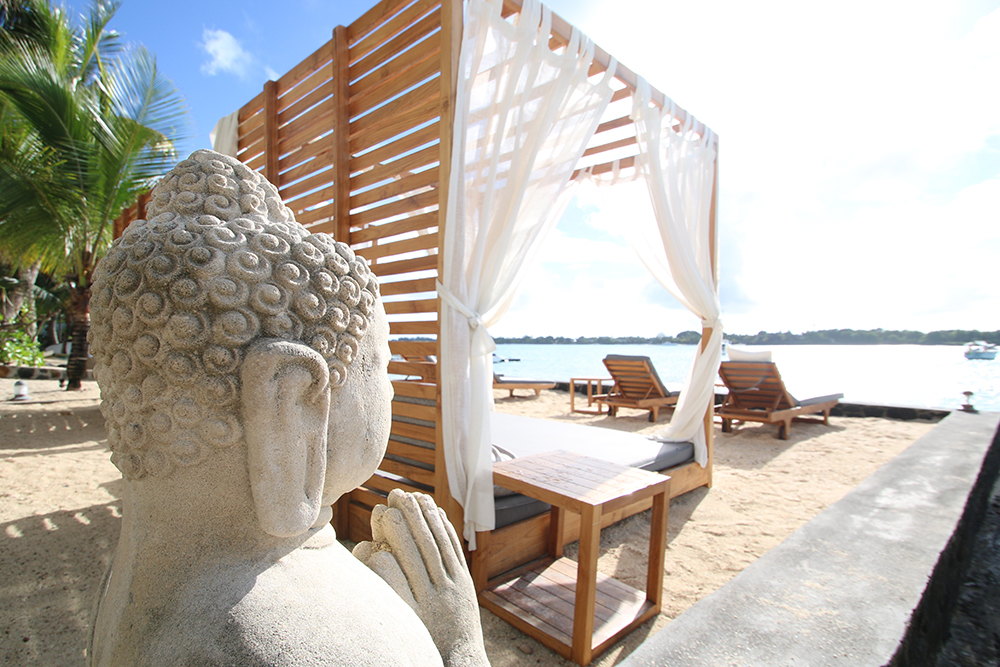 Most of us feel a lot more in love with life with a bit of sunshine on our cheeks, enveloped in a warmth that greets you with morning croissants on the terrace and stays with you during the tasting menu under the stars. It means dresses without sleeves, bare feet on the beach, and a whole lot of outdoor living.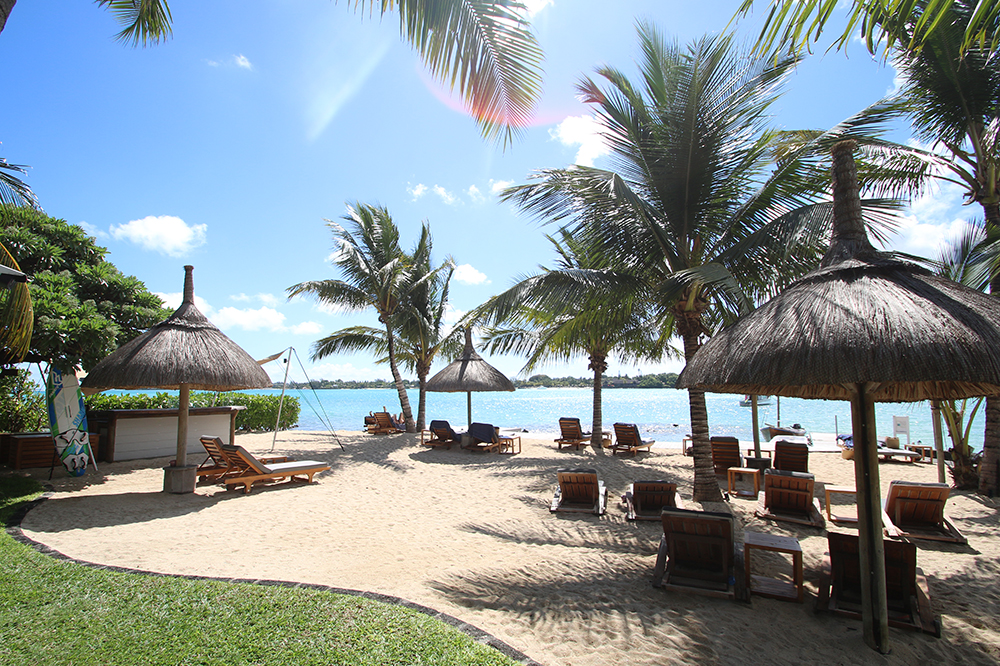 4. Fresh fish, fruit and other fine food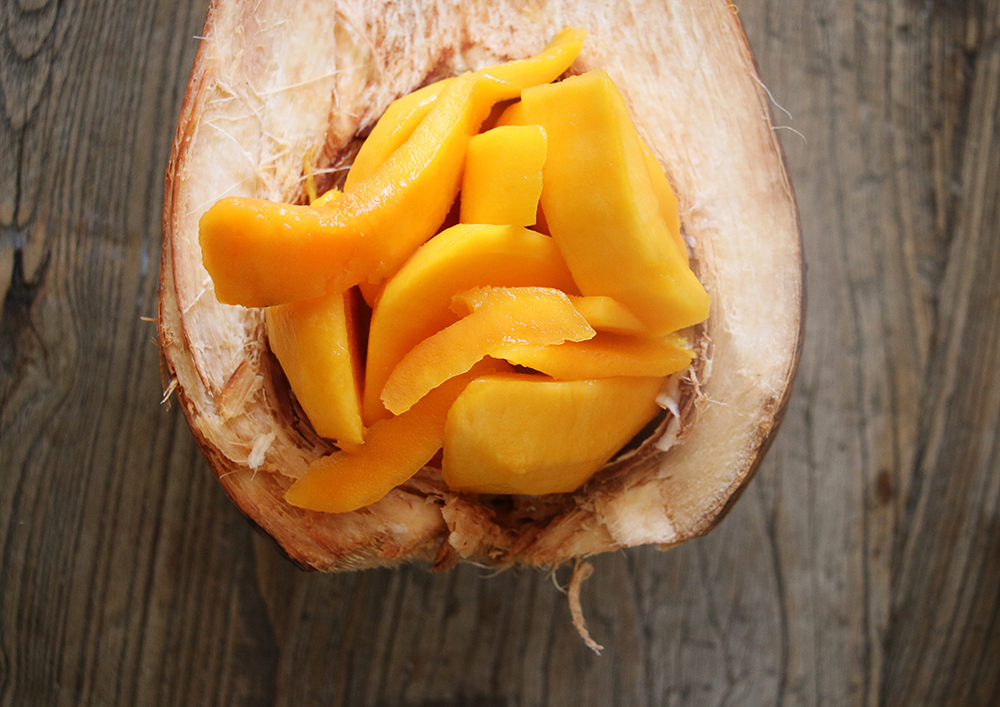 There is a lightness, a freshness and a certain mystery to the meals at 20 Degres Sud. Executive Chef, Sanjeev Purahoo, mixes a local Mauritian flavour with international influences and a fine dining elegance.
And perhaps what makes it all even more inspiring is a simple matter of location…. from breakfast with your feet in the sea to lunch at L'Explorateur overlooking the bay; from dining on the terrace beside the pool, amid a coconut grove, to dinners on the oldest motorboat on the island, the M / S Lady Lisbeth. Sailing slowly in the night with cocktails in hand, it feels as though everything has come together, in a perfect dance, nothing is amiss, not a step too far or a heel turn too little.
Don't leave without having a coconut cut fresh from the garden.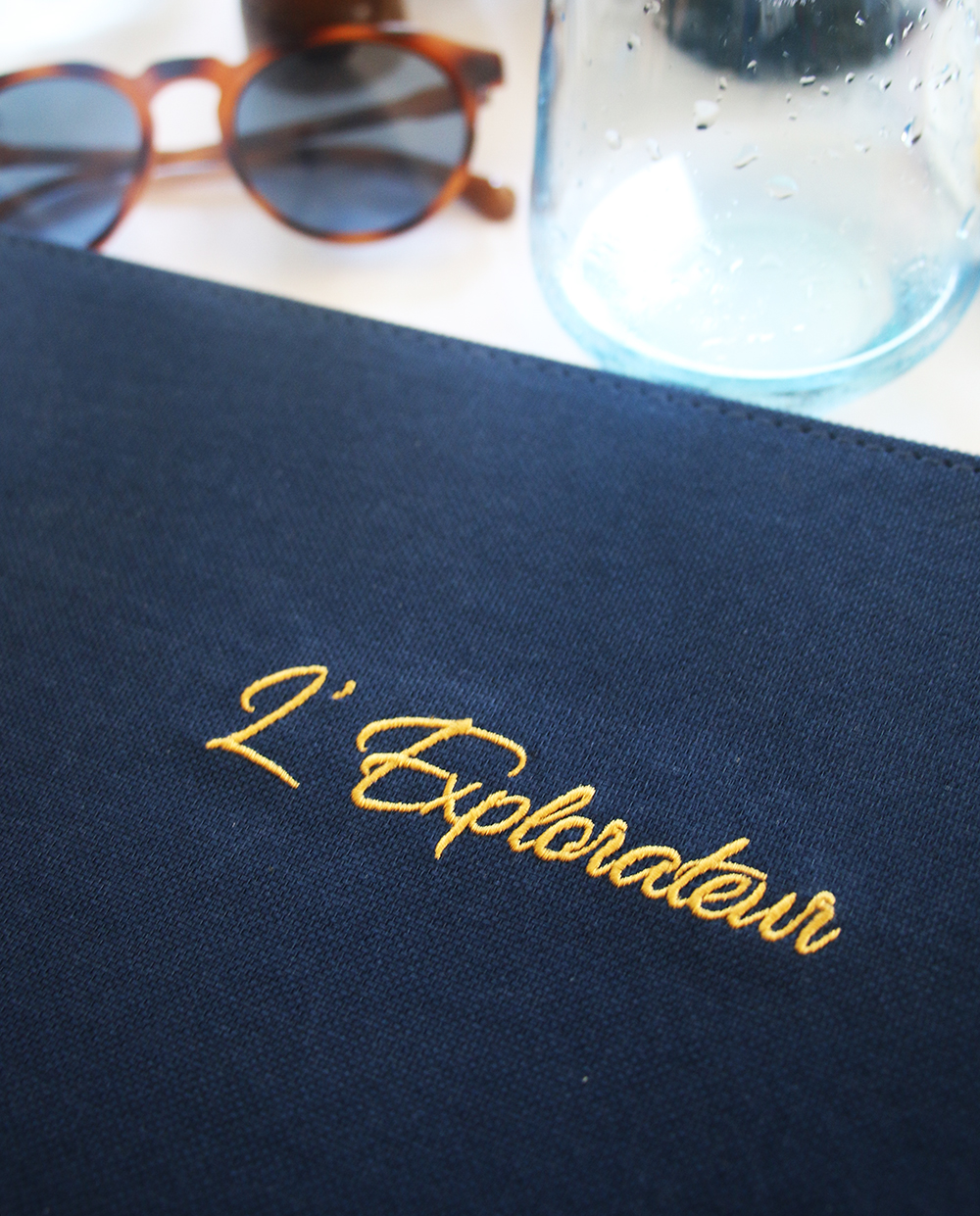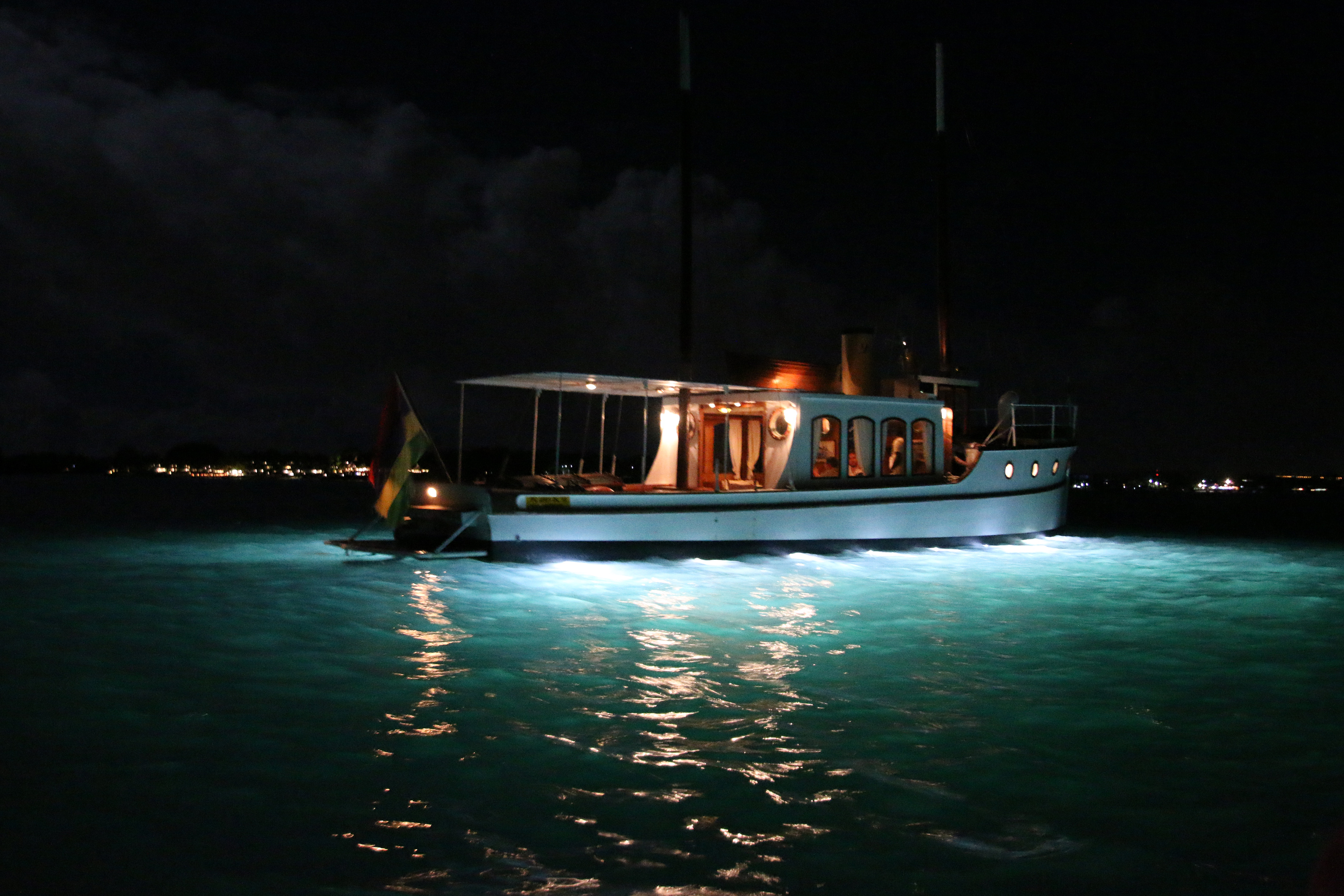 5. Rest and rest well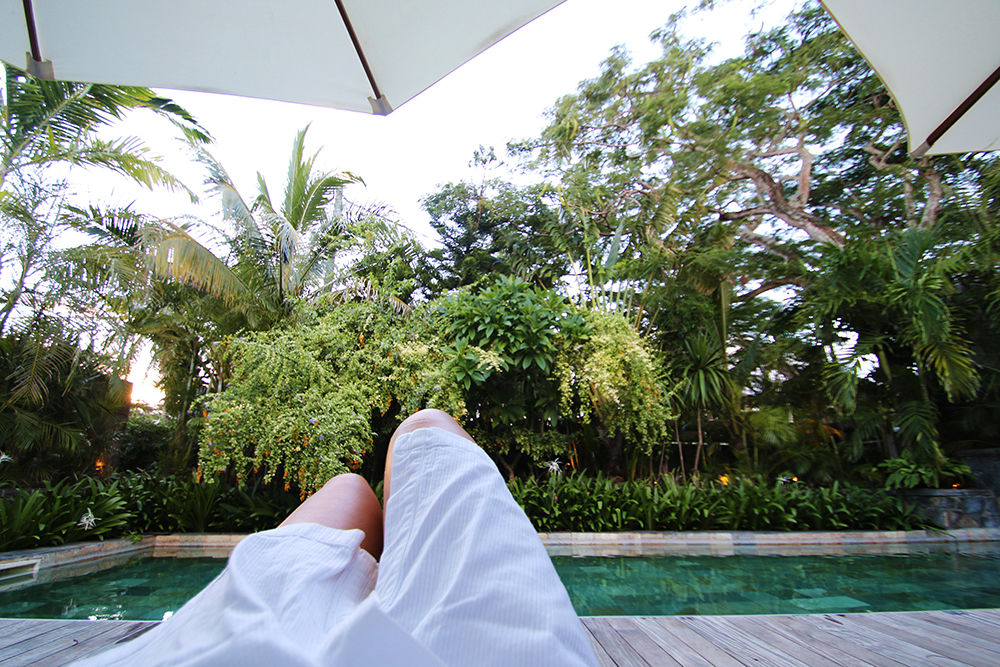 What happens in the Spa, stays in the Spa. That's rule one of wellness. But for a glimpse, we'll offer that you might want a few extra days to do nothing but the Spa, drifting between the hammam and herbal tea infusion bar, and the secluded pool and massage table, with ingredients like hot coconut oil and reflexology and hot stone treatments to renergise.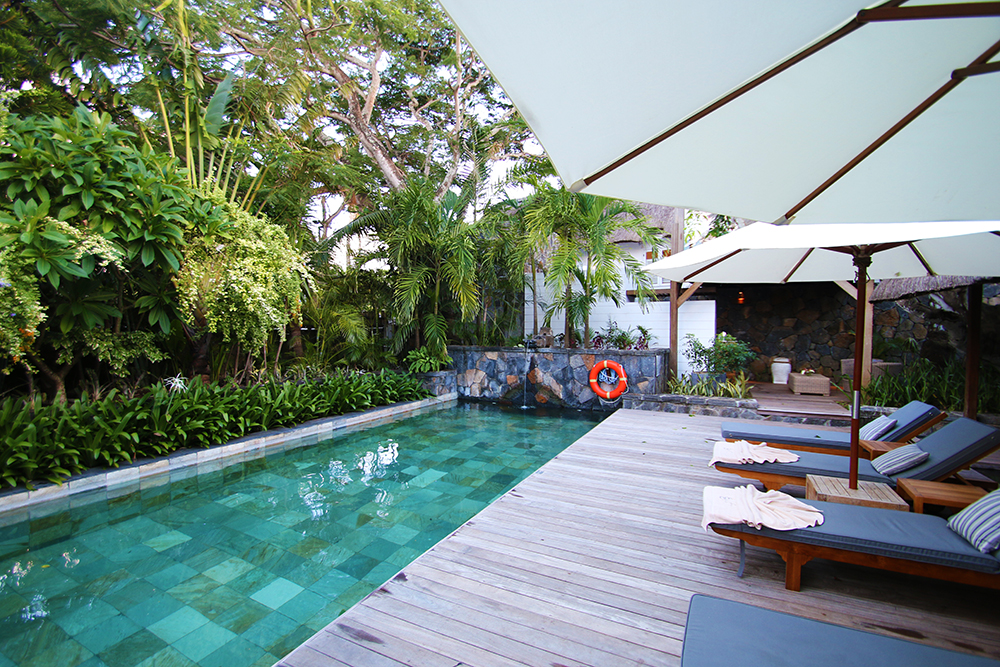 6. Because people make a place…
It's instant.  The connection, the shift. That zing and pizzazz; energy in all its pseudonyms. It gets you with the first person you meet as you enter these doors…
You'll see… You'll see it, with the managers, the ladies in the Spa, the waiters and waitresses, the gardeners, the boatmen…
You'll see it when you arrive and when you depart, and every moment in between. And you will feel it. The warmth, the heart, the fire.
Now hold onto it.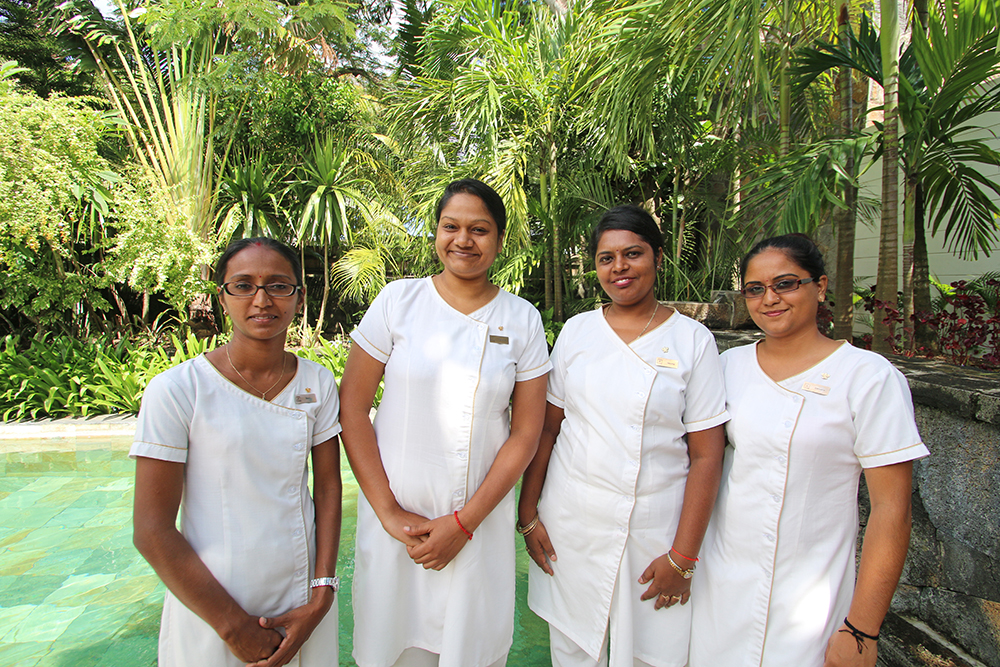 Follow us on Instagram for more images and tales of Mauritius and 20 Degres Sud and discover more about 20 Degres Sud here.