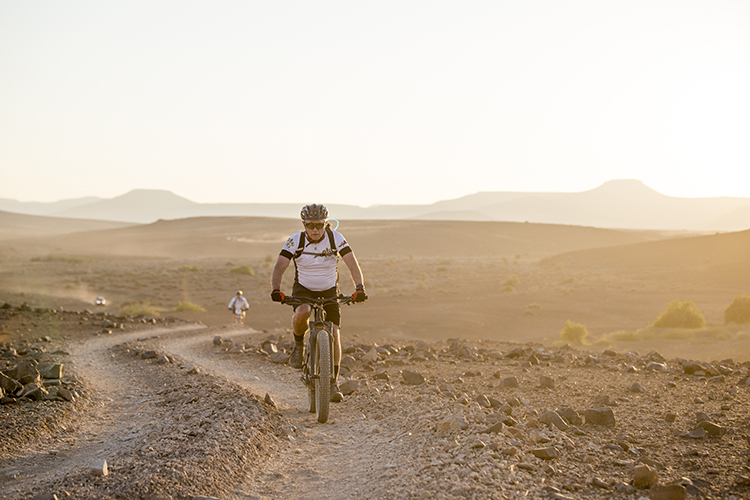 "It is the unknown around the corner that turns my wheels." — Heinz Stücke, German long-distance touring cyclist
In search of of the unknown, of the wild and wonderful of Africa, Paul Harris (Owner of Ellerman House in Cape Town) and daughter, Nicola Harris, joined this year's Challenge4ACause in the Damaraland Desert of Namibia. Representing Ellerman House, they pedaled alongside many other faces of the Relais & Châteaux team.
Here is a glimpse at the experience through their eyes, as they travelled across one of the most inimitable and isolated wilderness areas in the world, for six days, covering 360 kilometres on mountain bikes, to raise funds for rhino conservation and other projects in Africa.
For more information about the challenge and charities involved, read our blogs: Great Things Are Done When Men & Mountains (& Deserts) Meet, and, A Wilderness Experience With Heart.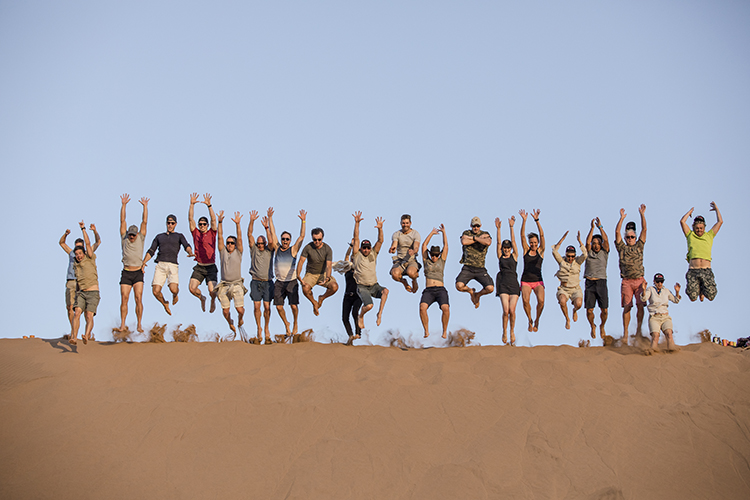 R&C: What was Challenge4ACause like as an experience?  
Paul: It was an amazing experience, with great people. No cell phones. No city lights, so the stars were like diamonds in the sky. Rugged terrain. Spectacular landscapes.
R&C: What were the highs 
Paul: Finishing without falling, the beer at the end of the ride, and being together around the fire at night.
R&C: And the lows?
Paul: The fear of falling along the way… what with the terrifying steep declines with rocks and sand.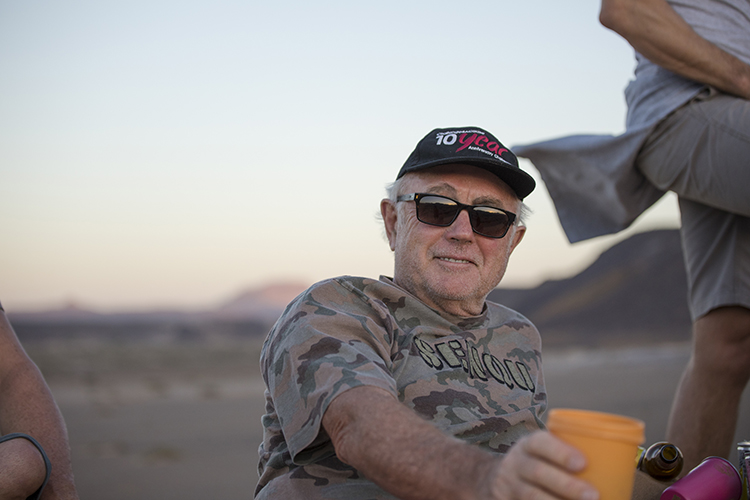 For Nicola, it was a similarly amazing week. The highs for her were not having contact with the outside world, "being able to be completely present," she said, as were the scenery, the night skies and the group of people. The lows were "the five hills in the last 5 km of day two, after spending seven hours on the bike in the scorching heat".
Ah, so they are human, after all.