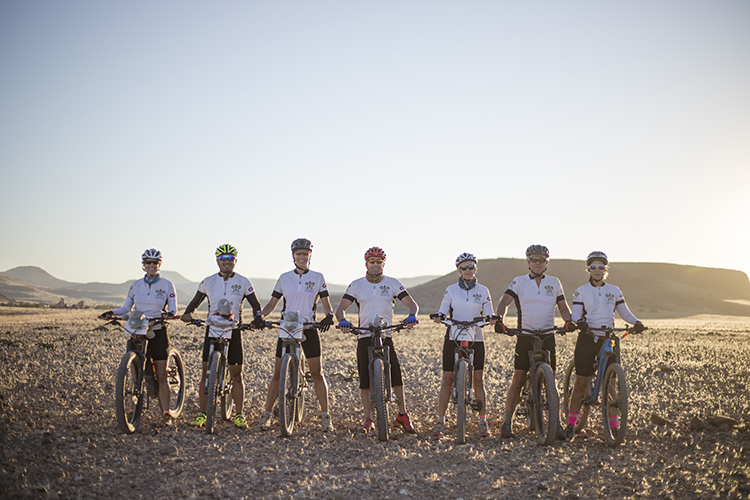 Relais Rides For Rhinos – Mission Accomplished
Congrats to the rugged riders of this year's Challenge4ACause expedition through the Damaraland Desert of Namibia.
We had no doubt that our own Relais & Châteaux Africa representatives would finish, but for them to still be smiling at the finish line… how inspiring you truly are! Congratulations to Shan Varty and Anthea Boehmke (Londolozi), Paul Harris and Nicola Harris (Ellerman House), Julia Geffers (Relais & Châteaux Paris), and Hidehiro Kubo (Relais & Châteaux Japan).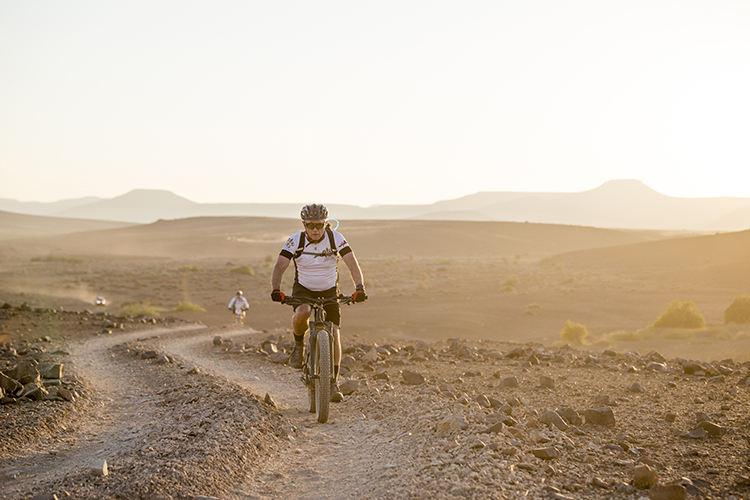 What this accomplishment shows is the ability of individuals to come together to affect change, to do good, and to inspire others. From this challenge, funds raised will go toward several community and conservation projects in Africa, including those supported by our own Relais & Châteaux Africa properties.
Read Rhino Africa's blog about the event with many more great photos.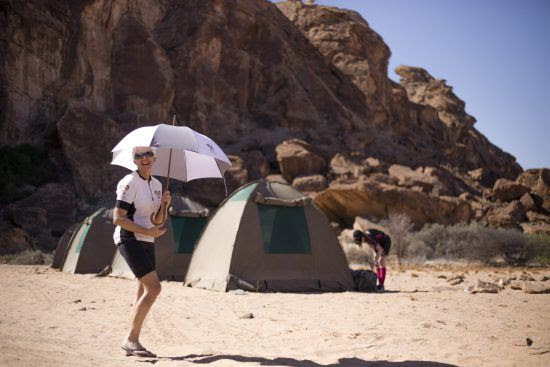 "Finally settled back after the ride. I'm thrilled to say Paul and I were the oldest to have ridden in the 10 years, to cross the finish line. Relais did themselves proud, with our Relais jerseys, Paul and Nicola Harris riding for Ellerman House, Hidehiro from Japan who was remarkable, and Anthea and I riding for Londolozi, who soon became known as Thelma and Louise. It was truly epic!" – Shan Varty