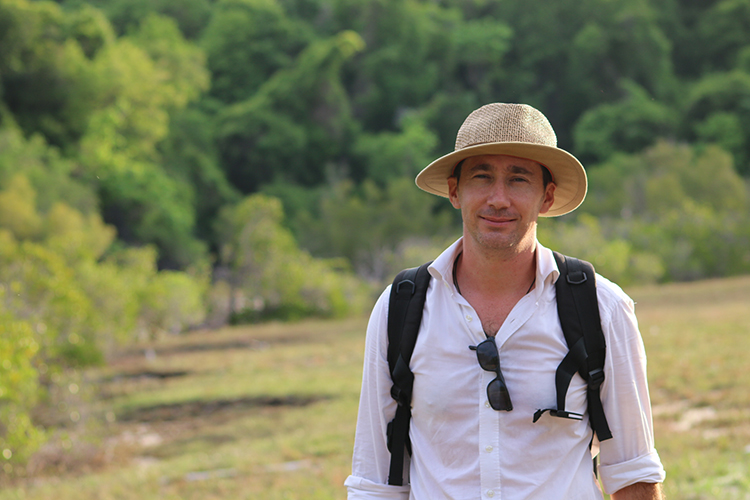 He always spoke about legacy.
What he wanted to create, to leave behind.
I didn't understand it at first but as he steps aside after nine years, I can see the kingdom he has created. I see the lives he has improved, I see how the wilderness has thrived under his touch, how the animals have returned. How the wellness of the villages and environment has flourished, along with the harmony between the two.
He, Cédric de Foucault, always spoke of rewilding, of empowering, or sustainability – but in the truest sense, nothing superficial or short-lived about it. He wanted this for not only the Anjajavy le Lodge in north-west Madagascar that he looked over, but the whole of the Anjajavy reserve that he and his team were creating, working to protect. And maybe one day other areas of Madagascar. He spoke about it poetically, as he does most things, with his whole heart on the line.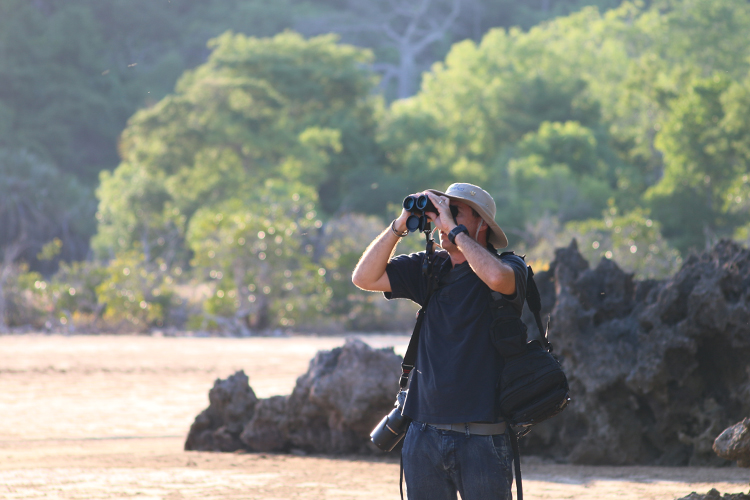 He lived, loved and worked here, together with his wife and daughters, like modern-day Durrells, setting up a home at the remote tip of the Indian Ocean island. Because of that family spirit, the love, warmth and dedication of the familial bond became something not only distinctive to him – and his own thatch home just behind the villas on the beachfront and the Oasis of aquatic plants, papyrus reeds, tree ferns, climbing plants and palm trees, of lemurs and humming birds and malachite kingfishers. It became something that defined Anjajavy.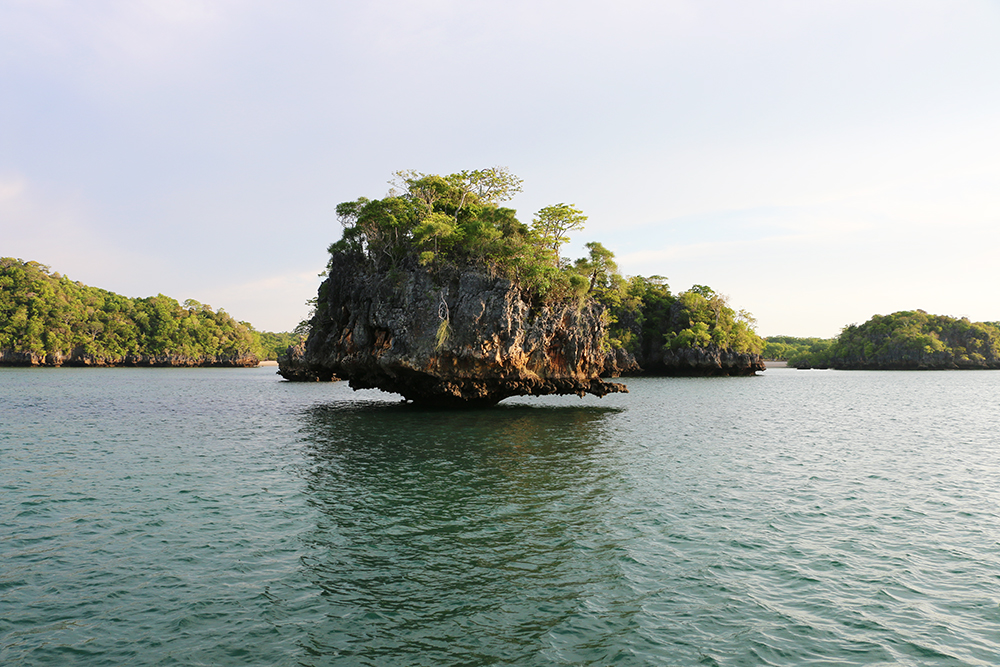 You feel it as a traveller when you arrive and you don't ever shake it, even years later. Because that's the effect of love, of family, of finding not only a faraway home for yourself, but one where all creatures great and small live side by side, in peace and understanding. Locals – the fishermen, artists, mothers, fathers, craftswomen, students, children, doctors, elders, soccer stars – beside the majestic baobabs and mangroves, Madagascar fish eagles and flying foxes.
New adventures now await Cédric and his family. He has been a cherished part of the Relais & Châteaux tribe for many years but, as Henry David Thoreau wrote, "All good things are wild and free."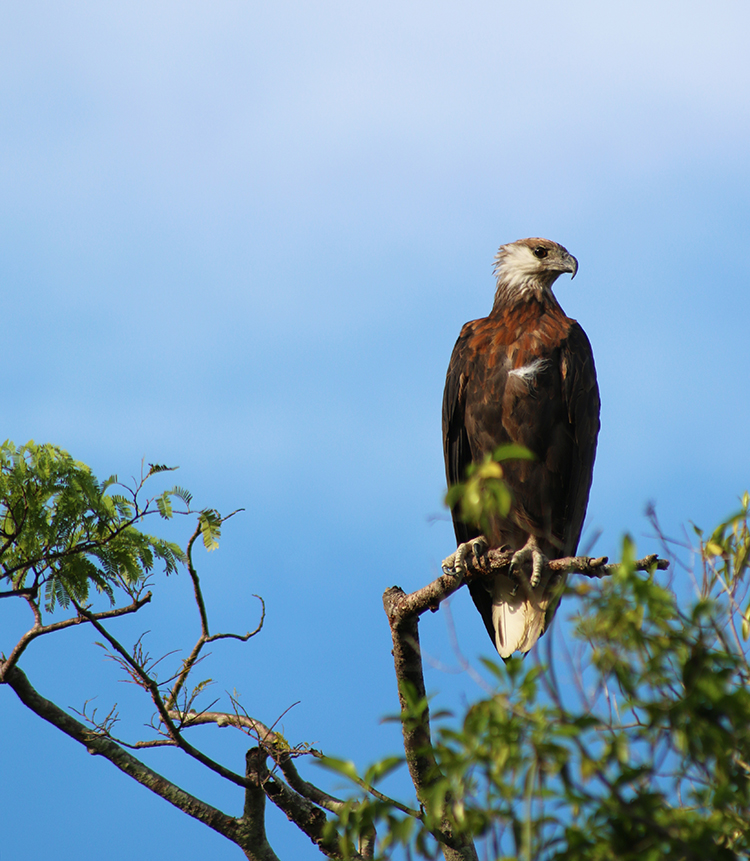 "I was not an employee at Anjajavy," Cédric says. "I was an entrepreneur and I wanted to implement my vision – a system that sustains a real hope for all the people of the Peninsula, the biodiversity, and the country. It is very personal. So personal that it is nearly like looking at my inner-self in a mirror and trying to describe it. What happened here was like a miracle. In 2009, the lodge was dying, the chances of success were very low. And then we had a series of lucky strikes – with the good will of the people, some clear vision, some trust, a strong will for discipline, linked with the profound need too save something that is critically endangered."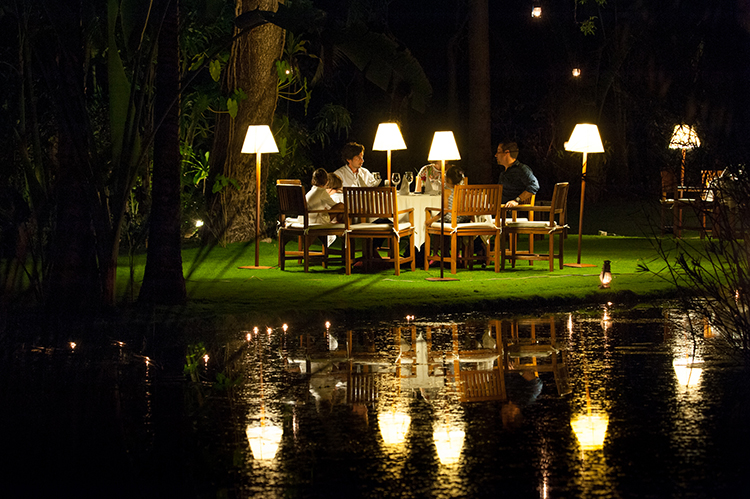 In honour of Cédric, his legacy and the beauty of a place called Anjajavy, here is a look at some of his accomplishments in the last 9 years.
– Creation of the private reserve (1 000 Hectares) and of the Protected area of Anjajavy (10 000 Hectares) including forest and marine areas
– Scientific reintroduction of aye-ayes and of giant Tortoises, after extinction in the wild for 700 years; significant research on the elusive fosa, Madagascar's largest carnivore
– Replanting of 400 000 trees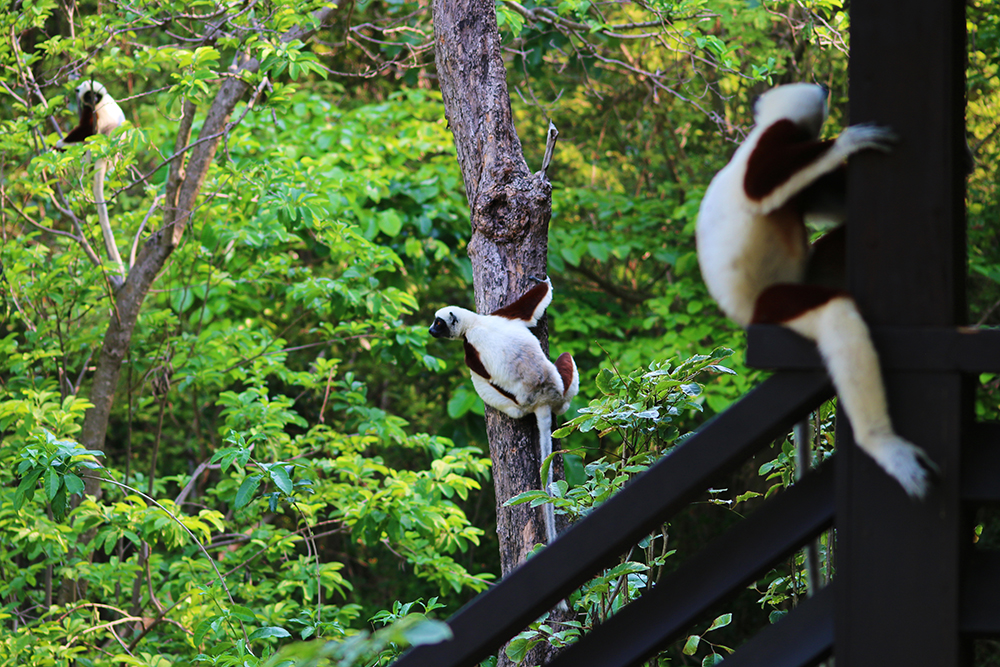 – Profitability. The staff at Anjajavy le Lodge are now 100% Malagasy and there has been a +300% increase of the minimal revenue per staff member
– Quality system implementation (99% satisfaction since 2010 on TripAdvisor); strong hygiene system (HACCP) and strong safety and security system (boats, airstrip, fire, stealing…)
– Creation of eco-taxes on excursions that pay for the Community Services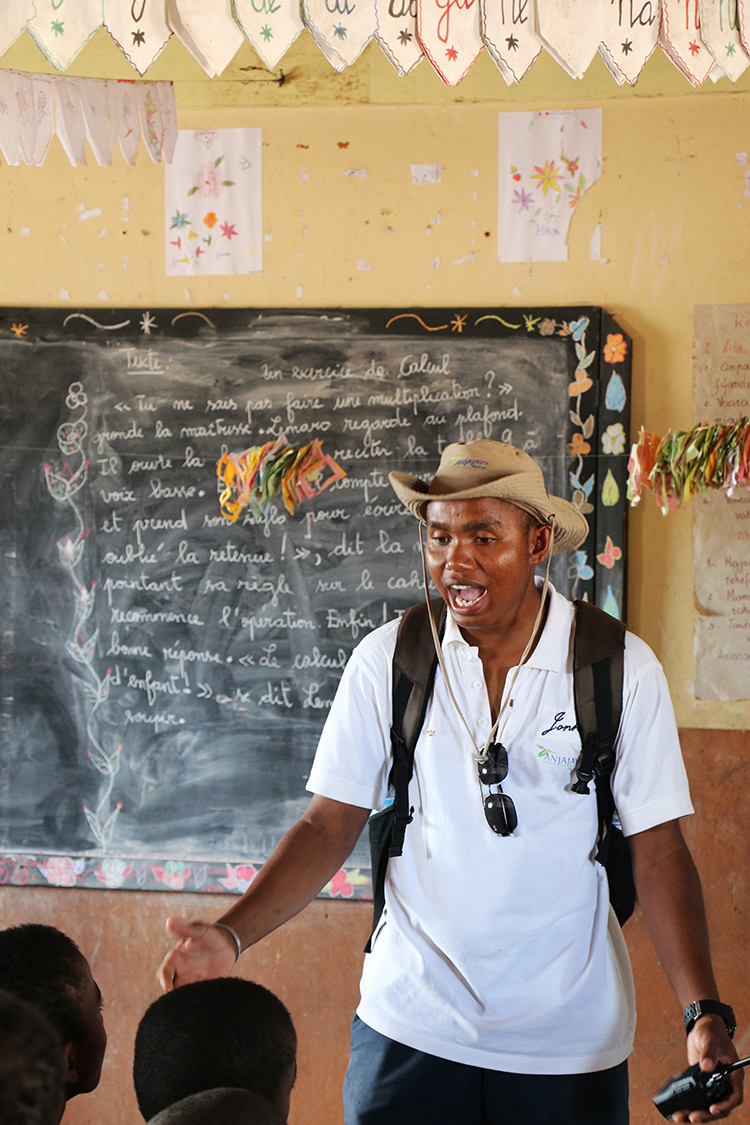 – Creation of the secondary school of Anjajavy for all the villages of the peninsula, and creation of the boy and girl scouts of Anjajavy
– Library with 1000 books and subsidies to the primary school teachers wages
– Creation of medical services for ALL the villages of the peninsula (5 000 people), including Prophylaxy anti-malaria, vaccinations, emergency services, evacuation services, and a dispensary with 100% available medication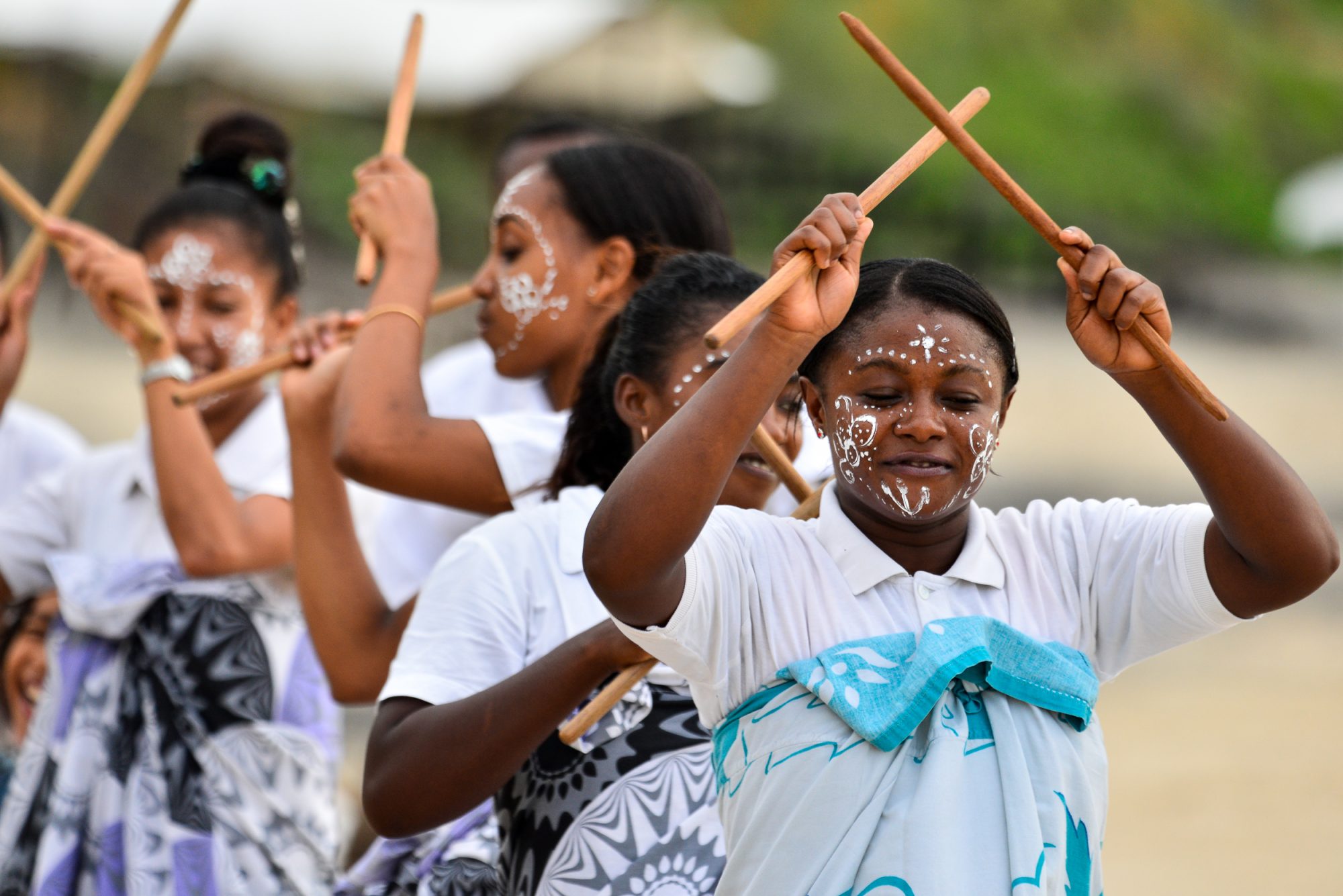 – Building of a village market, a police station (unused) and the organisation of yearly festivals
– Many fires have been extinguished around the reserve since 2009, but there have been no fires in the protected area since 2014
– Creation of a programme welcoming students of Cambridge University, since 2010
– Creation of a scientific unit interpretation centre with Duke University, through which new species have been discovered, publications released, primate hibernation research and gut biome of lemur research carried out, and a mobile lab sequencing genes created – in July 2018 – for the first time in Madagascar)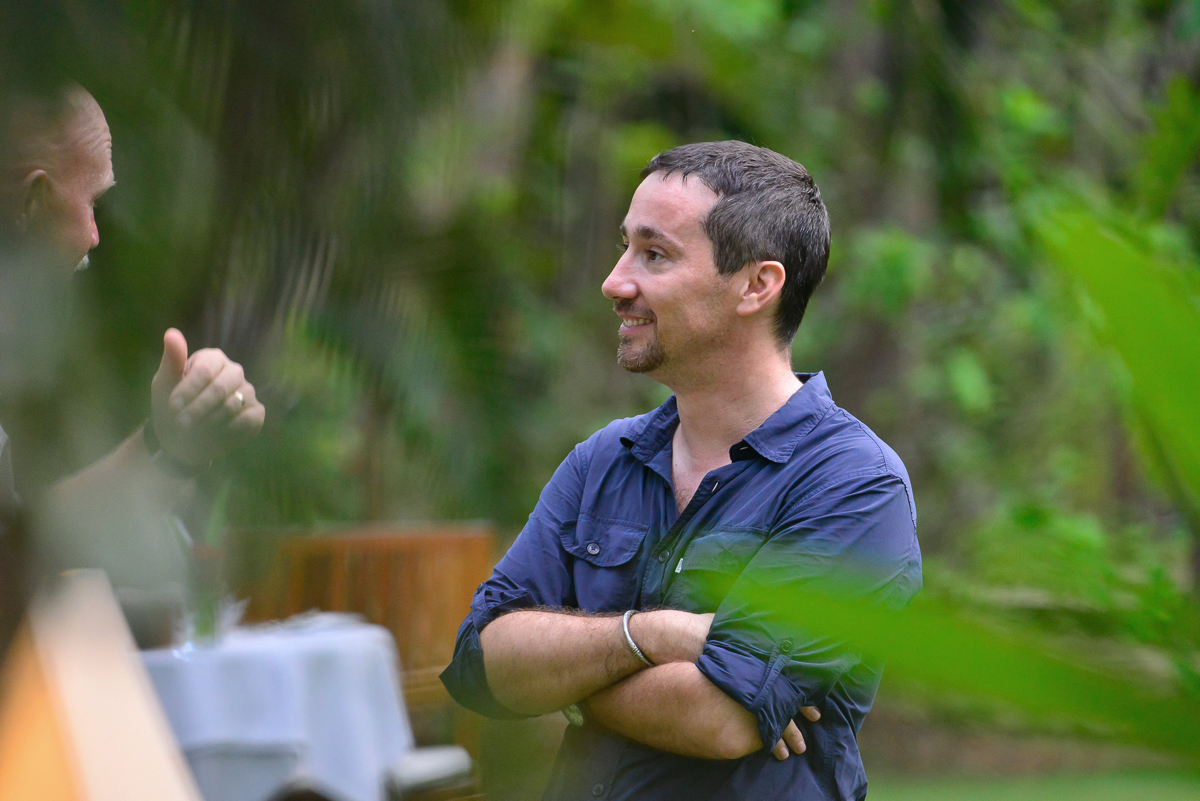 Read more about Cédric in our blogs:
Madagascar Through Local Eyes and What Does Life in Paradise Actually Look Like?
And discover more about Anjajavy le Lodge here; on Instants, in, You keep me wild, I'll keep you safe; and our blogs: