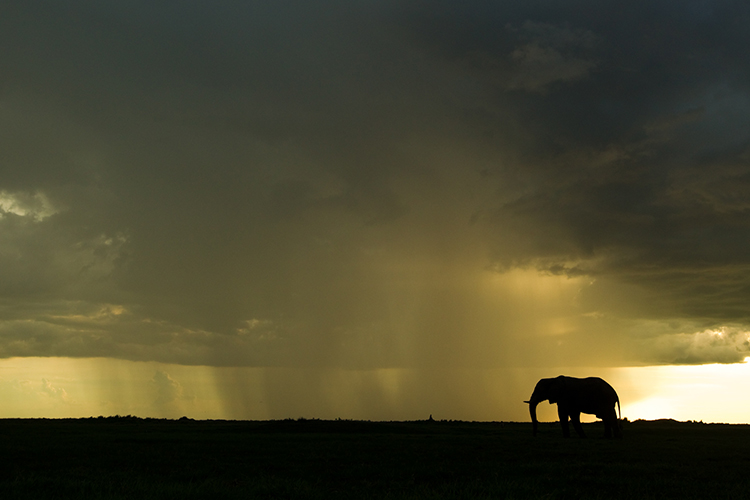 Nothing inspires us more than everyday individuals doing extraordinary things. It's our fuel, like music to Muddy Waters, words (and women) to Henry Miller… It's something we've purposely showcased in our 10 Questions series, in an attempt to give a voice to these personalities, to highlight the unique adventures the people of our continent have made of their lives and to inspire others to do the same.
Two of those explorers are wildlife conservationists, Dereck and Beverly Joubert, the seven-time Emmy Award-winning filmmakers and National Geographic Explorers-in-Residence that we featured in our blogs, The Dignity of Dereck Joubert and The Way of the Wild Artist.
What are they up to now, you ask? Well, along with saving the world, the wild world, they sat down with Ellen DeGeneres to discuss their latest documentary, "Soul of the Elephant".
---
---
"The reason we just did a film called Soul of the Elephant for PBS," Dereck explained in an article on the Huffington Post, "was to highlight exactly what we might be losing if we actually lose these animals, the richness of what they can lead us to. It is ironic that at the moment we agree to sign into law the protection of elephants, they reveal something to us that may even help us understand cancer in our own species more."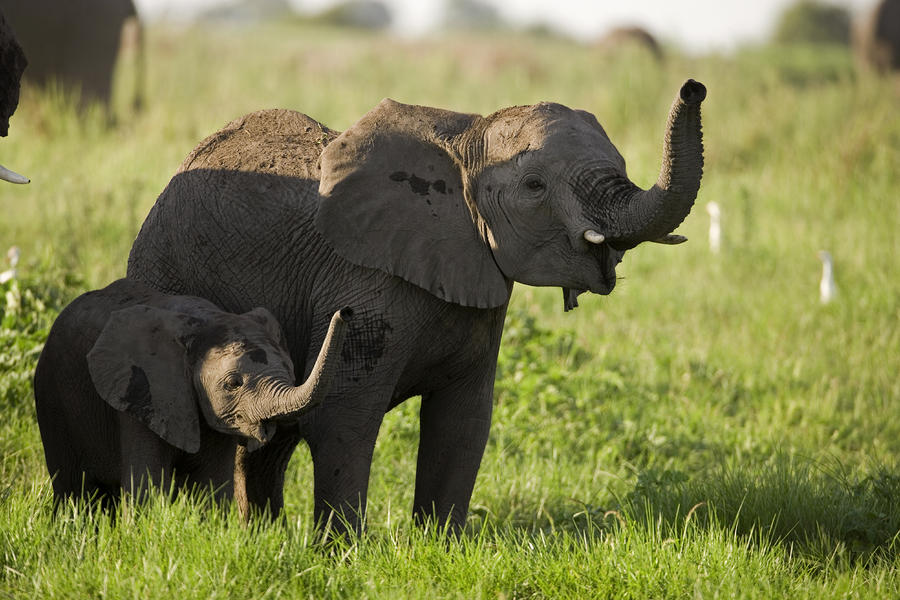 "We wanted to do a film about the soul of the elephant, the soul we will lose if this slaughter keeps going."
– Dereck Joubert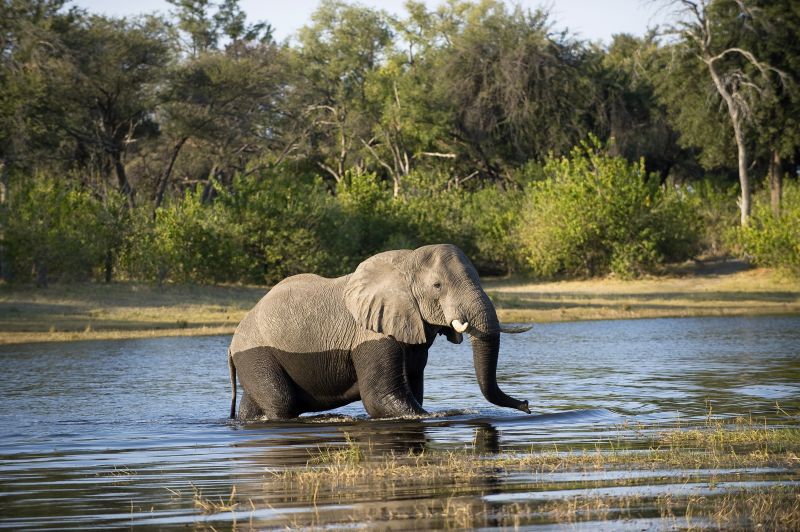 The incredible international exposure the Ellen Show and the film itself has garnered for the world's elephants makes us superbly proud to be affiliated with the Jouberts and their Great Plains Conservation.
Venturing to their camps, where the soul of the elephant can be experienced first-hand, helps to support the pair's conservation initiatives and the survival of not only Africa's elephants but big cats and rhinos and other endangered wild animals as well. Three of our favourite include Zarafa Camp in Botswana and Ol Donyo and Mara Plains in Kenya.
Watch a sneak peak of the film below, as a baby elephant, only days old, chases birds on the African savanna and learns how to solicit milk from his mother.
As to whether elephants have souls, Dereck relayed an encounter at a screening of the film:
"Someone came up to me and asked: 'Do elephants really have souls?'
I looked at him and considered my chances of getting into an argument over this. We were in Utah – Mormon country and I'm a little shaky on those beliefs on souls, but then launched into a case for elephants souls, the only thing I feel strongly about.
'If you tell me humans have souls then there is a good chance elephants may have as well.'
He smiled and shook my hand and said: 'I agree. I'm Buddhist.'"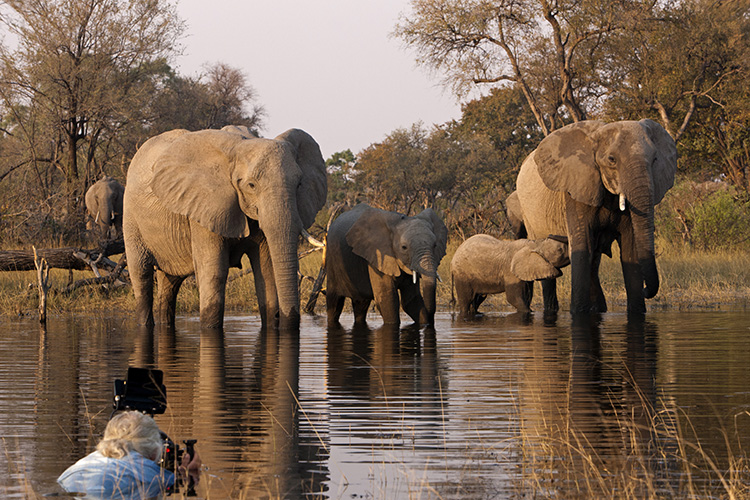 In an interview at the Jackson Hole Wildlife Film Festival, where the film was shown as part of the Elephant Conservation Summit, Dereck spoke of the filming process when it comes elephants: "We probably shot 120 hours of footage. You can do a film on lions with much less, but with elephants you have to wait and wait for something to happen."
"We had to take on their energy," added Beverly. "They taught us to zone in and be more meditative and reflective and live a more peaceful existence with them. Looking at their nature, their personalities, you understand they are so much like us and we are so much like them, the compassion and the altruism and I think that's what drew us in."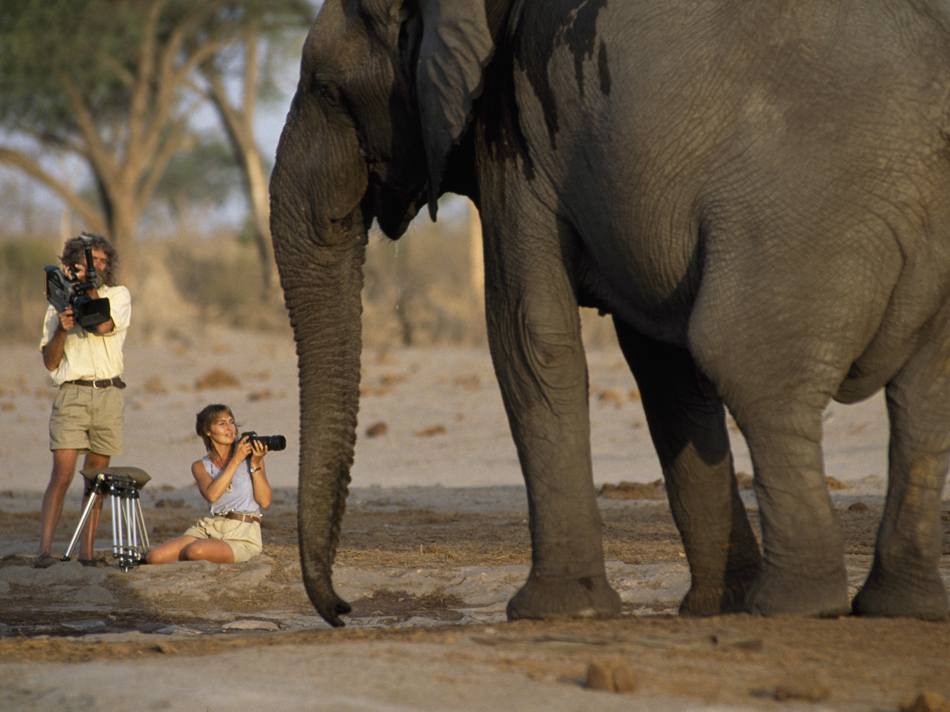 Discover more about the Jouberts on their website, www.wildlifefilms.co, and meet other great African explorers in our 10 Questions series.
"I have no doubt at all that elephants are at least as intelligent as an adolescent human being. They're incredibly smart. They have knowledge and wisdom about their own culture and societies that are far more advanced than we think." – Dereck Joubert