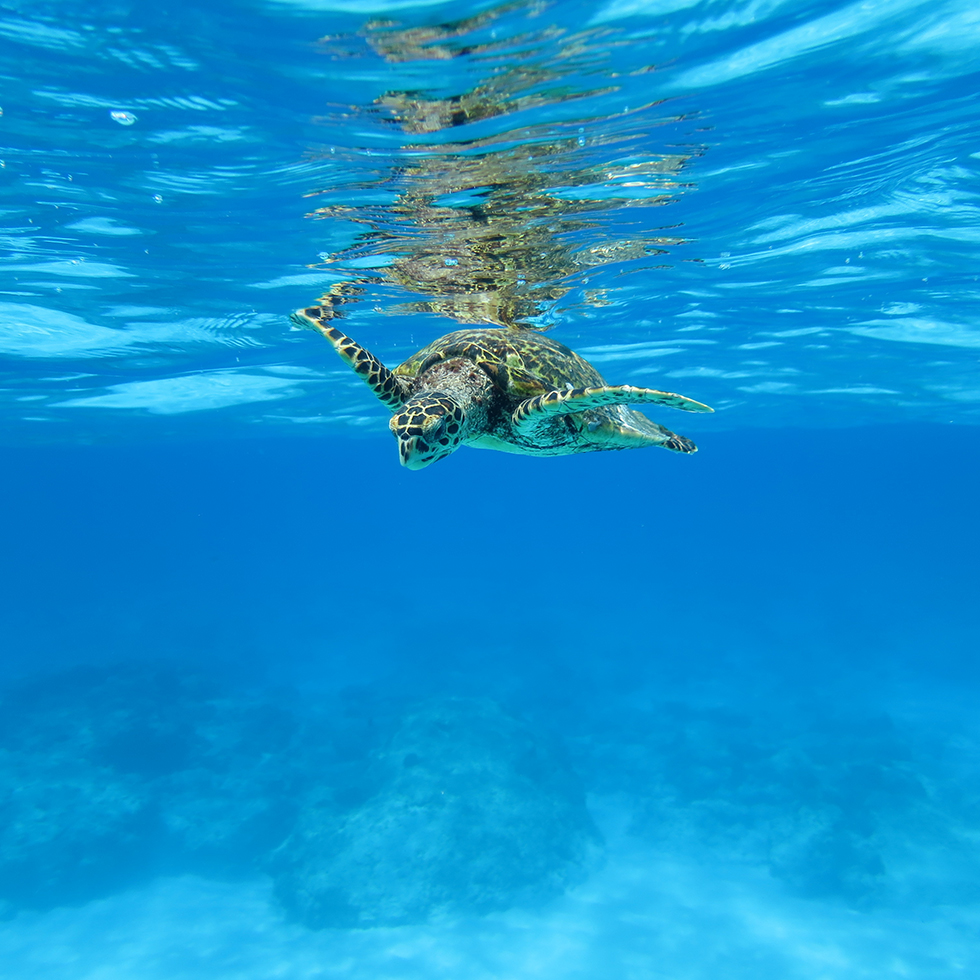 ---
From the beating blue heart of our planet
On Sunday, 14 April, Seychelles President, Danny Faure issued a powerful plea for the global conservation of our seas from 124 metres below the ocean's surface.
In his speech, 14 April, broadcast live from an underwater submersible off the coast of Desroches in the Seychelles, Faure called on the world to make vital steps to better protect the big blue.
"At this depth, I can see not only the incredible beauty of our ocean, but the care that it urgently needs to stay this way," Faure said in his live underwater broadcast – the first of its kind in history, according to Associated Press.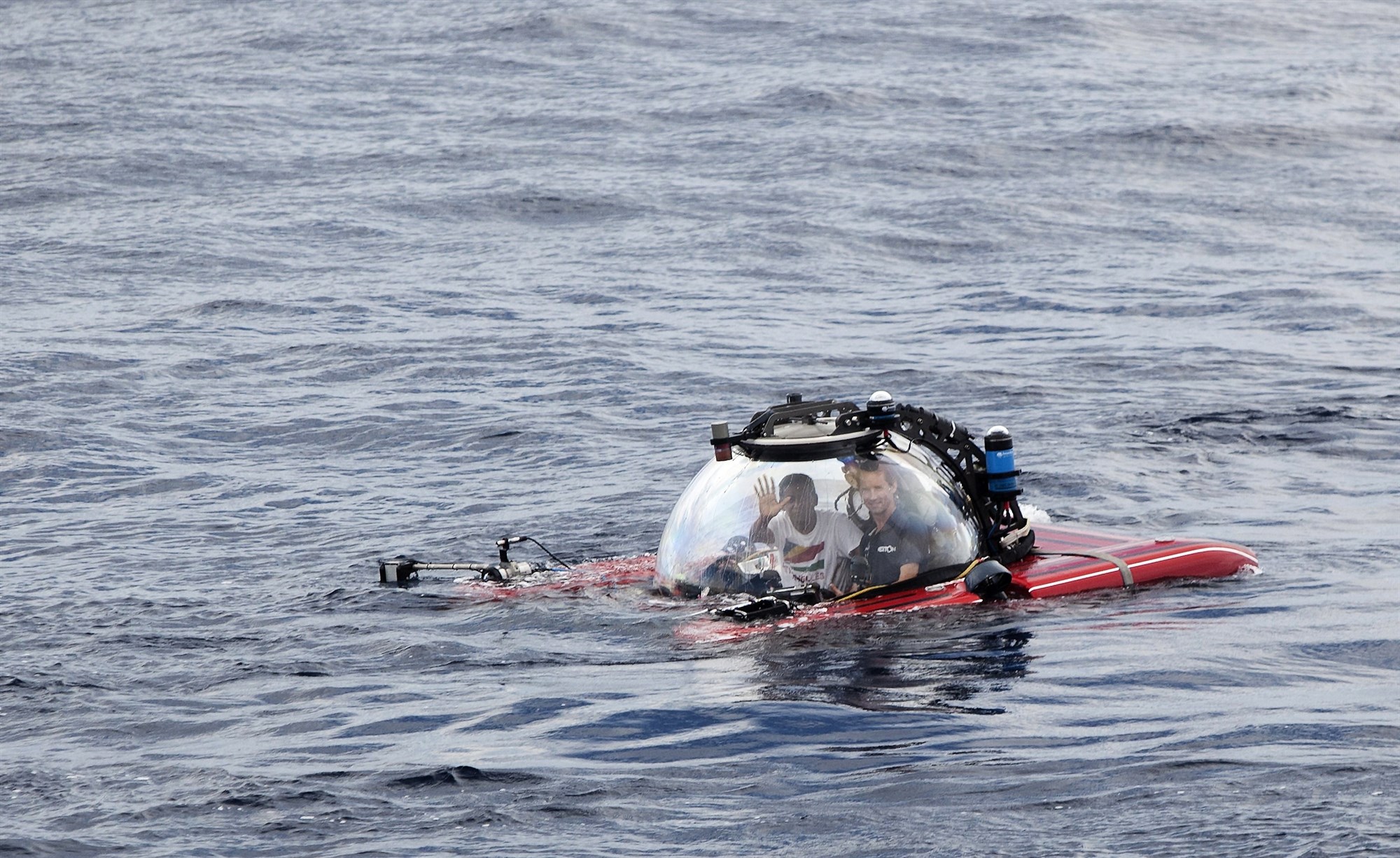 "It is not just because I am from paradise [on] Earth that I have a special relationship with the sea — the sea has a special relationship with all of us. It keeps the planet alive, it keeps us alive, and it is clear to me that it is under threat like never before."
Oceans cover over two-thirds of the world's surface but remain, for the most part, uncharted. We have better maps of Mars than we do of the ocean floor, Faure said, during this British-led expedition of the Indian Ocean.
"This issue is bigger than all of us, and we cannot wait for the next generation to solve it. We are running out of excuses to not take action, and running out of time," Faure said.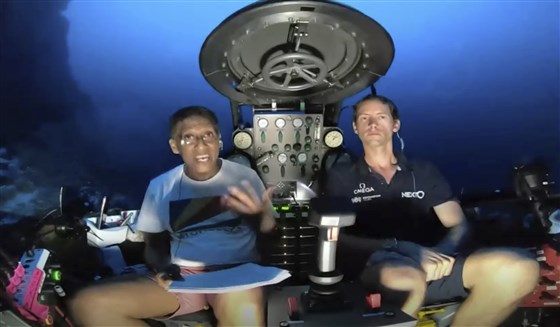 ---
Watch Faure's underwater speech below:
---
During the expedition, marine scientists from the University of Oxford have surveyed underwater life, mapped large areas of the sea floor and gone deep with manned submersibles and underwater drones.
By the end of the mission, researchers expect to have conducted over 300 deployments, collected around 1,400 samples and 16 terabytes of data and surveyed about 30 square kilometers of seabed using high-resolution multi-beam sonar equipment.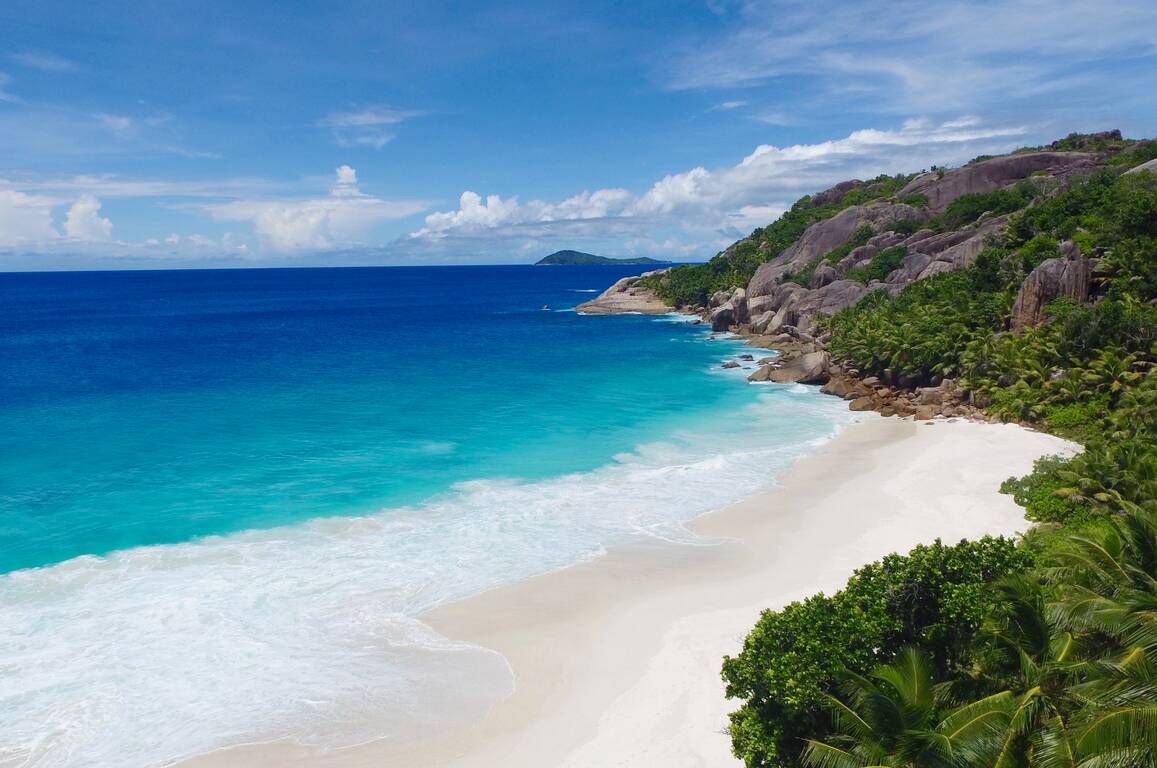 ---
Explore the Seychelles for yourself
At Chateau de Feuilles in Praslin Island and the private North Island.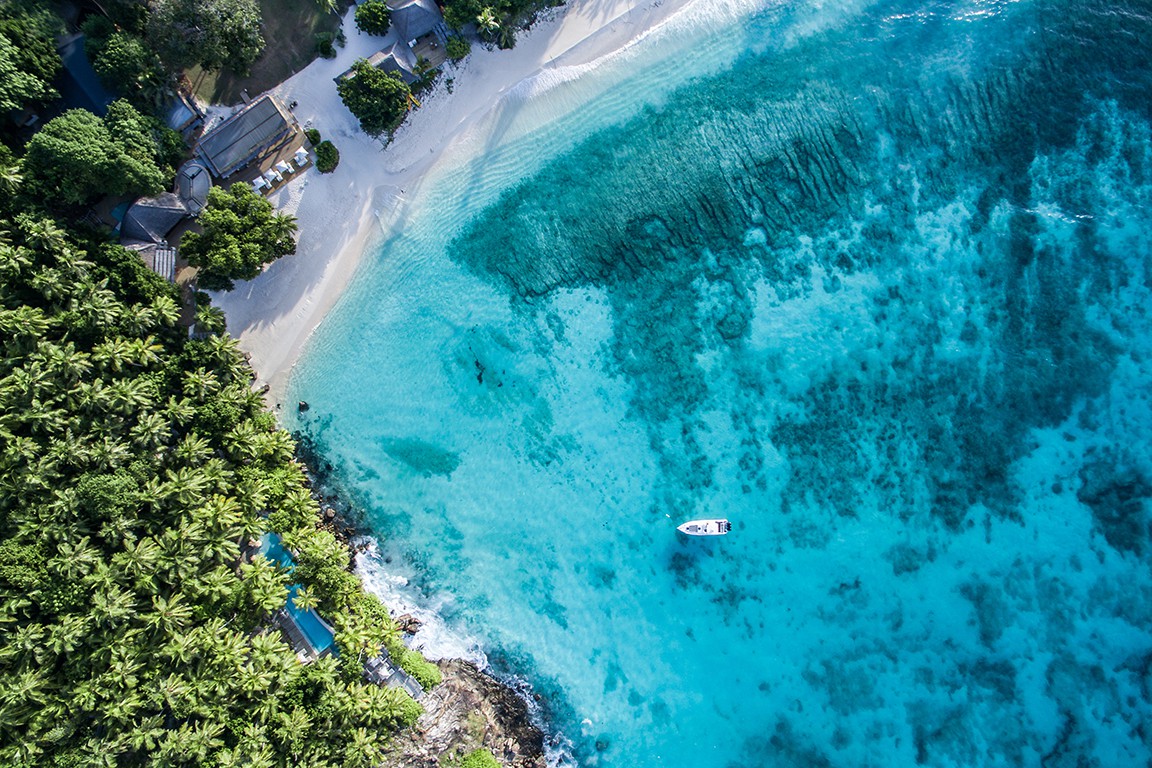 ---
Read more:
How to Create an Island Eden in the Seychelles
The Art of Exploring Private Islands
10 Questions with Cédric Morel of Château de Feuilles